Dear Steemians
Did you ever hear about the volcano Acatenango?
It's probably the most famous volcano in Guatemala, because you can hike it, and everyone does it.
The summit is about 4'000m high, so yes it's high and from the start until the top is a lot of Elevation to gain.
But why is it so famous to hike the Acatenango?
Well, there is probably one main reason, because you can see the neighbour volcano Fuego erupting.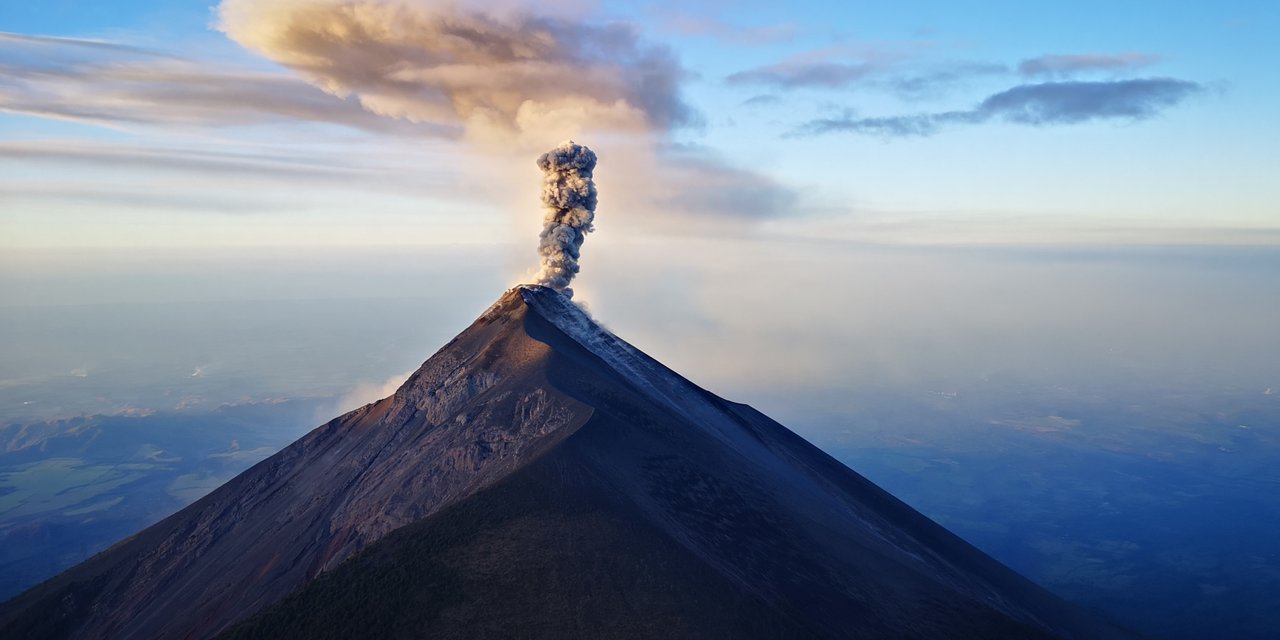 How can I go up there?
It's only possible with a tour. So most of the people book a tour from Antigua.
Normally it's a two day hike.
I booked my tour with Soy Tours what I can really recommend. Because they support the local Guides and Community and don't use plastic.
We startet in the morning, they picked up everyone in the Hotel/Hostel and we drove a while to their Base.
The one who didn't have warm clothes could easely rent it there. Then we also got our Lunch for the day.
Fully packed (it's getting really fucking cold up there), we had to drive again to the starting point of the walk.
The hike startet steep, and it will be steep all time.
We startet on ~2'300 m above sealevel…
First it was sunny, then it was getting extremly cloudy.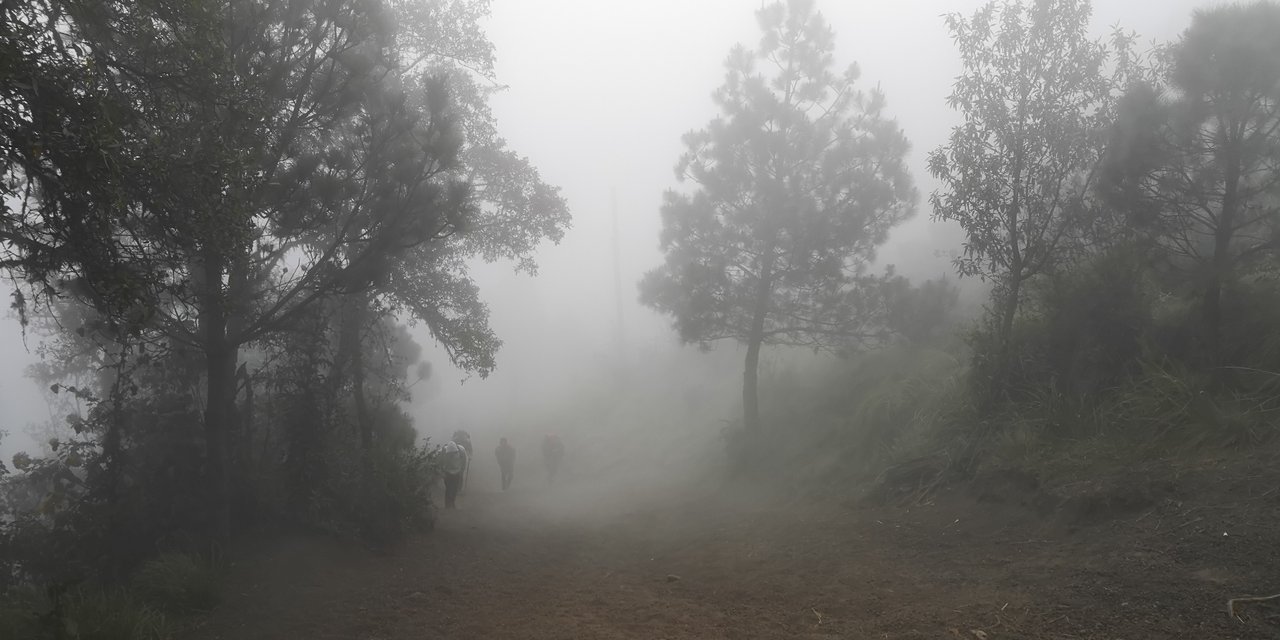 Since we almost reached the Basecamp, we could already hear and see the Fuego erupting.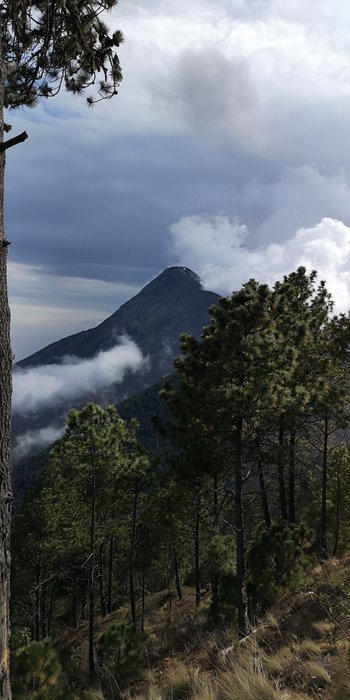 For me the hike was extrem... I wasn't used to the altitude and had Problems with breathing.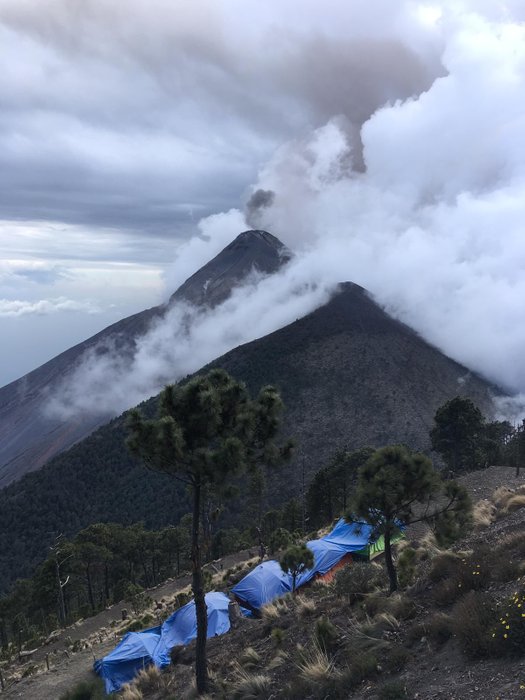 I was so happy when we reached the Basecamp after more or less 5 Hours.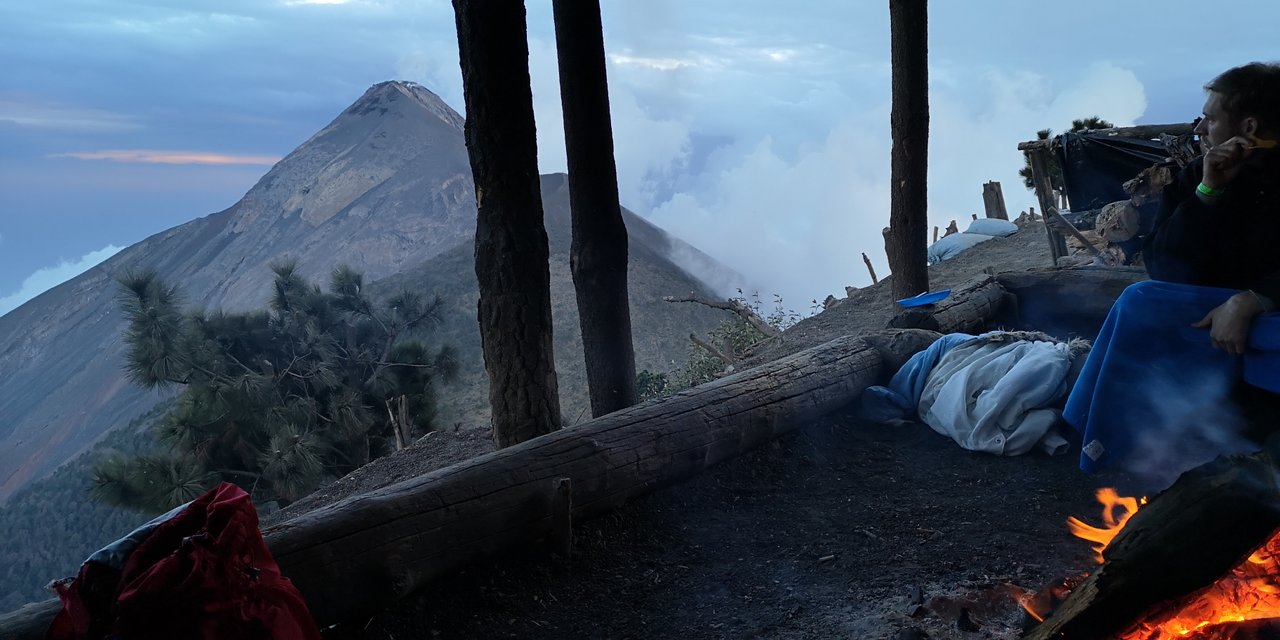 As it was getting darker, we could even better see the lava. It was an amazing experience to see that.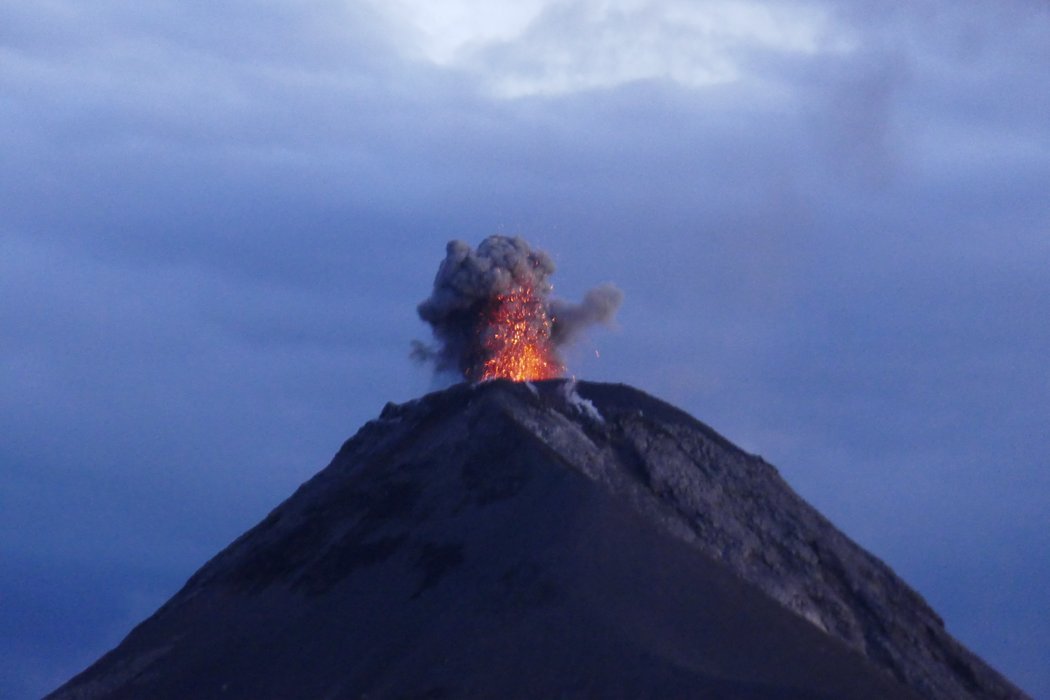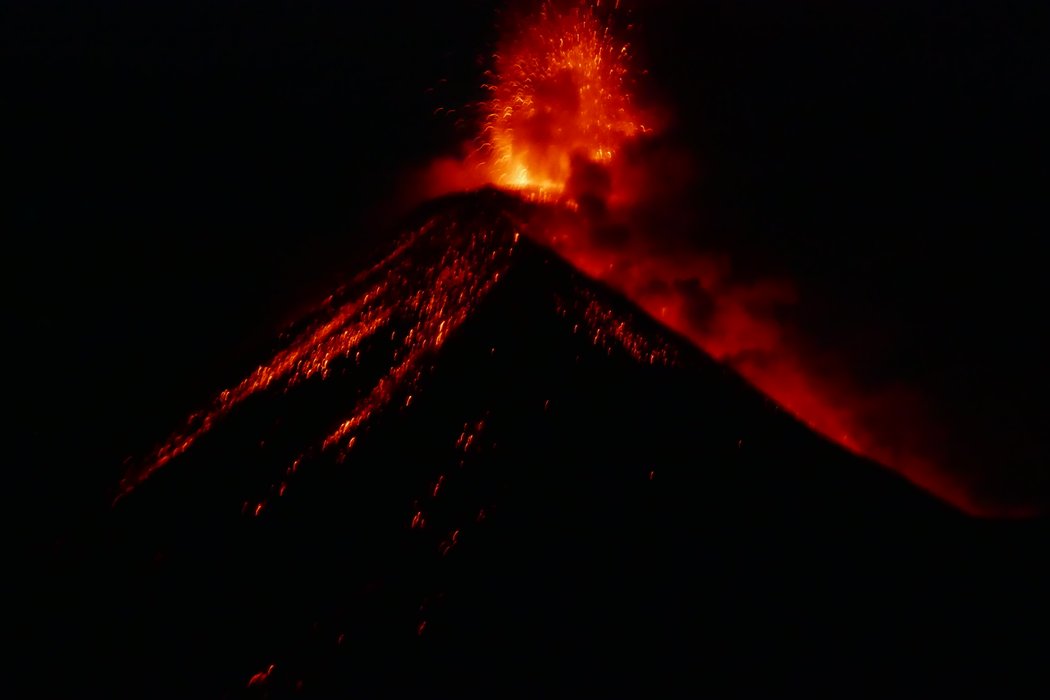 Have you ever seen something like this? That was so impressive!
But how you can see on my clothes, it was freaking cold up there.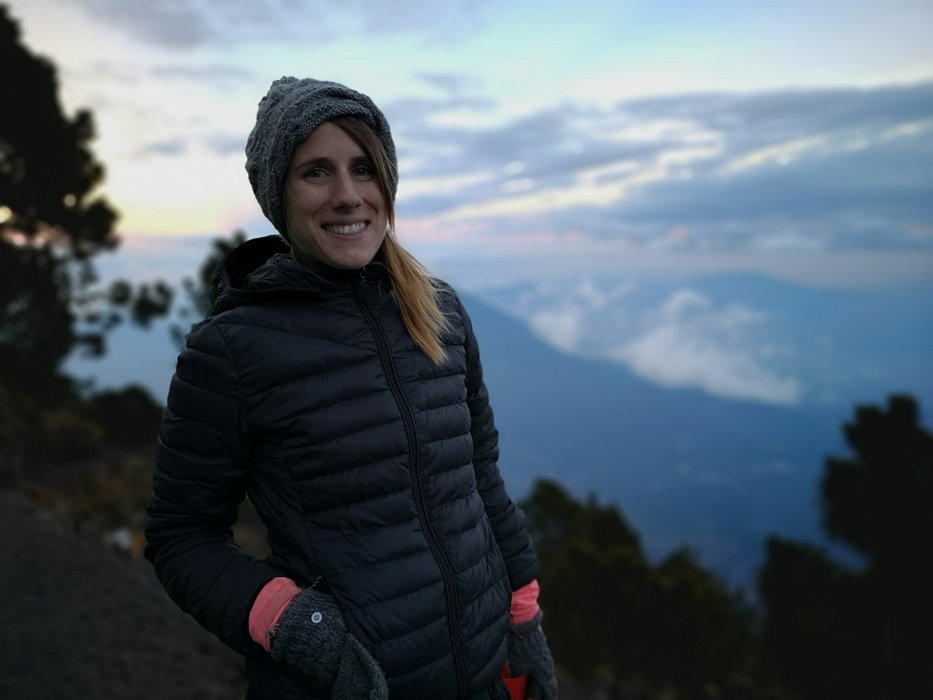 After a Dinner and a hot chocolate we went for sleeping, because we had to get up at 4 am to go to the summit.
That was a harder part then the day before and a lot of times I wantet to give up! I had no energy and nothing.
But do you really wanna miss the sunset on the top?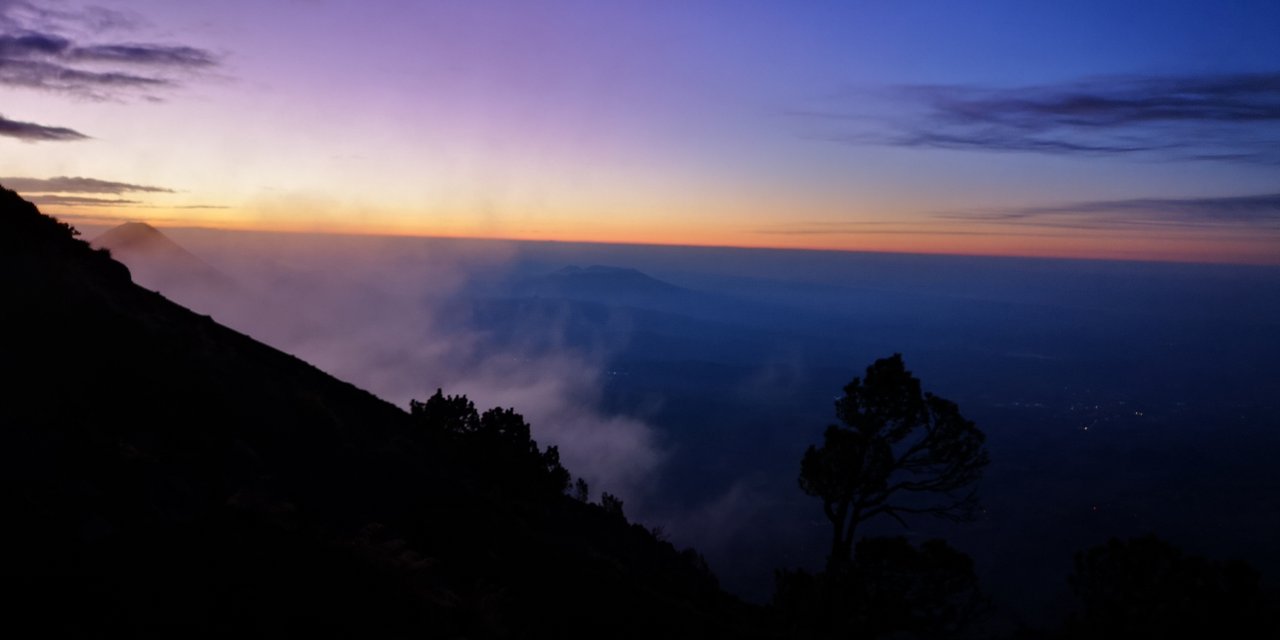 I think I needed way more time than normal to getting up, but I was happy that I did it.
It was so beautiful up there…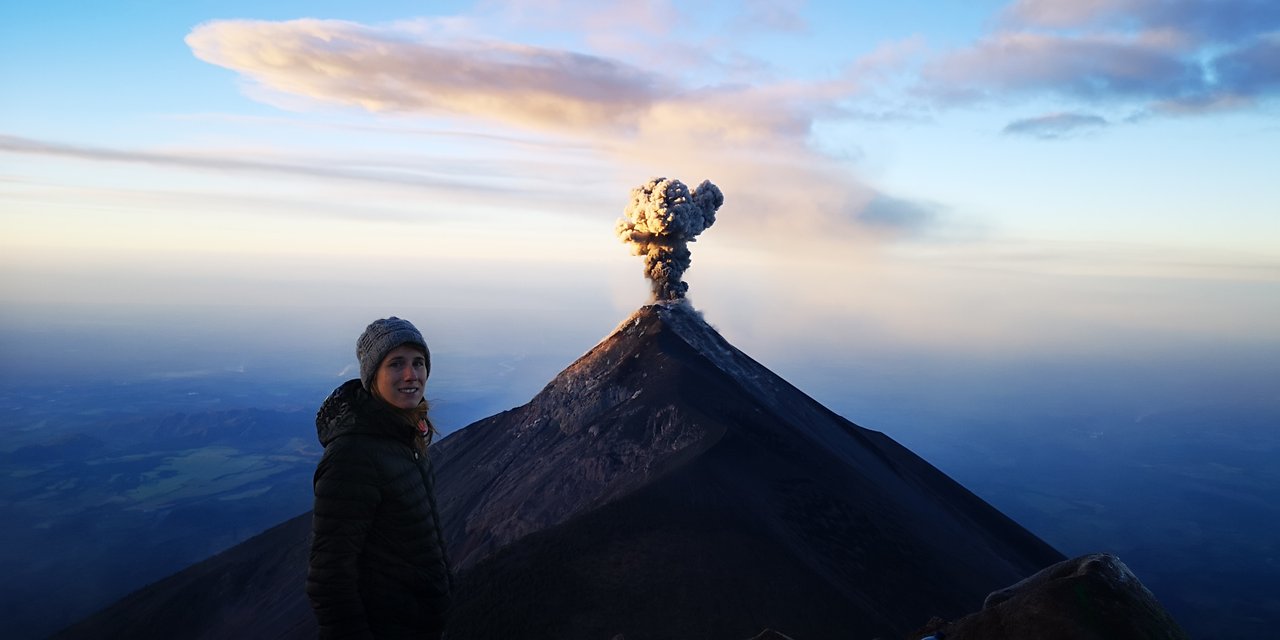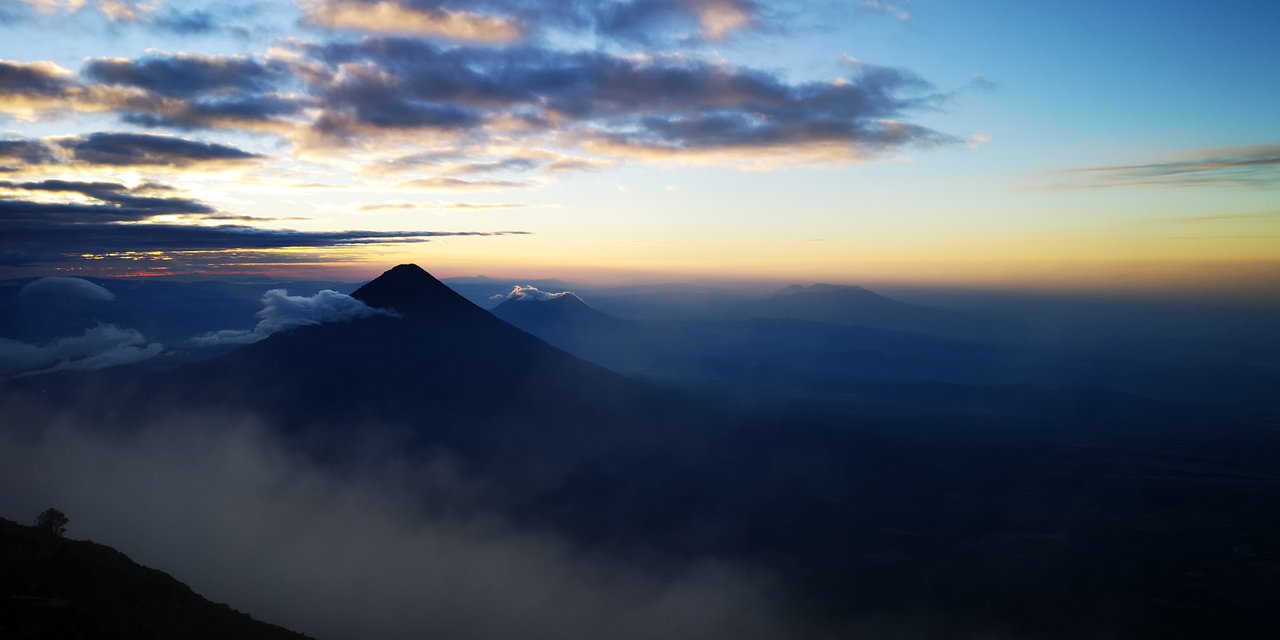 After a quick breakfast in the basecamp, we had to go back down all the way again.
Down we were really fast, everyone just wanted to end.
Dead but happy and glad about the experience we reached the End after just 2 hours.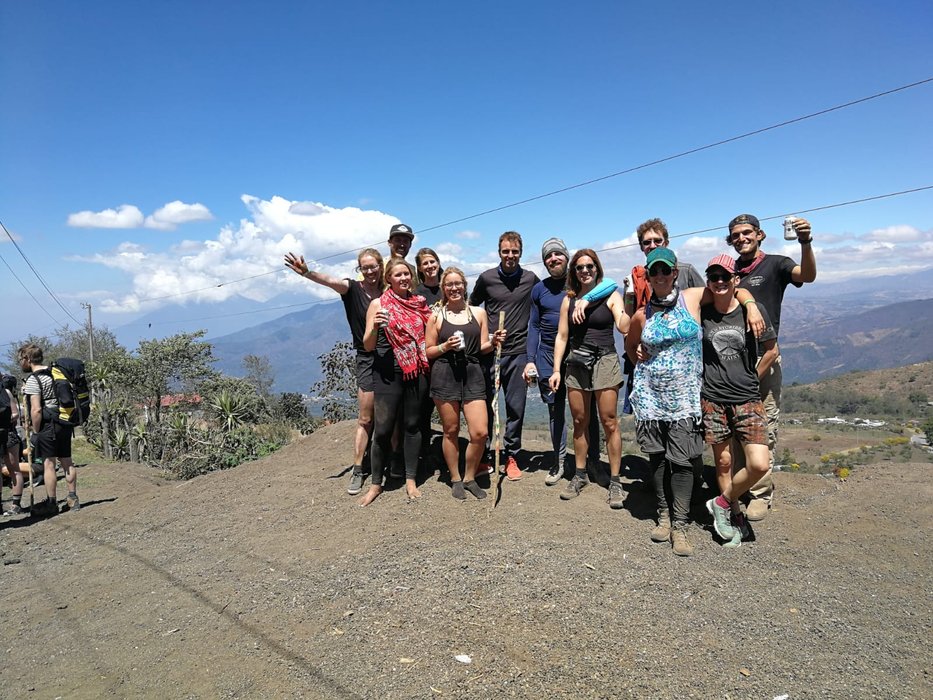 See you soon!