Dear Steemians
Cusco is well known for one of the 7 wonders of the world, the Machu Picchu.
After a few relaxed days in Cusco, very important to get the body used to the altitude, I should start on Monday on the Salkantay Trek.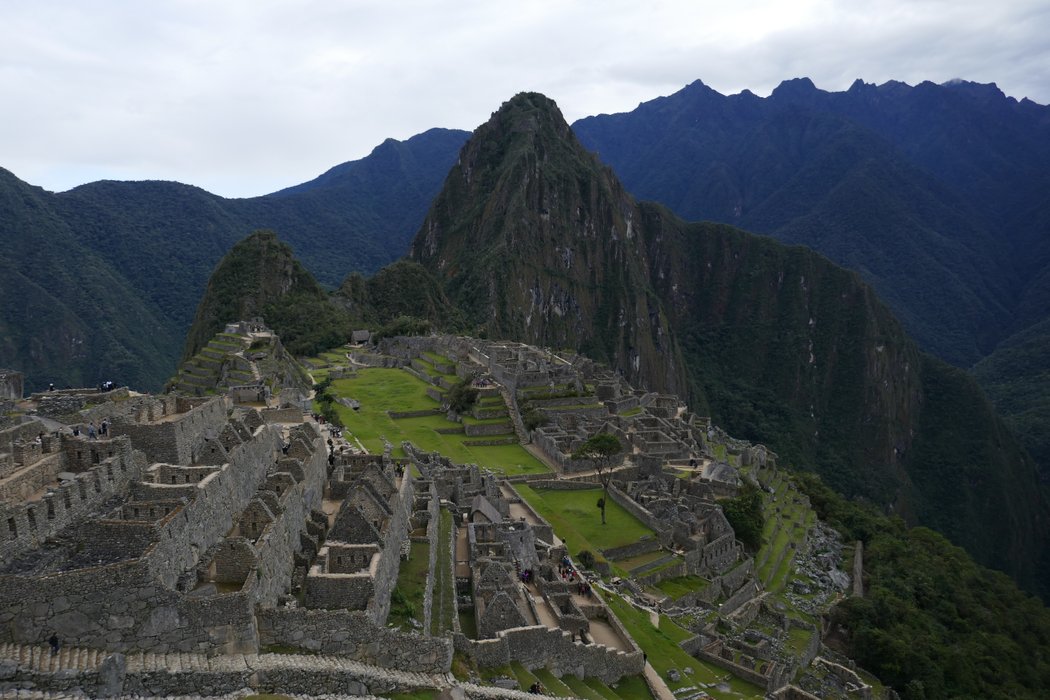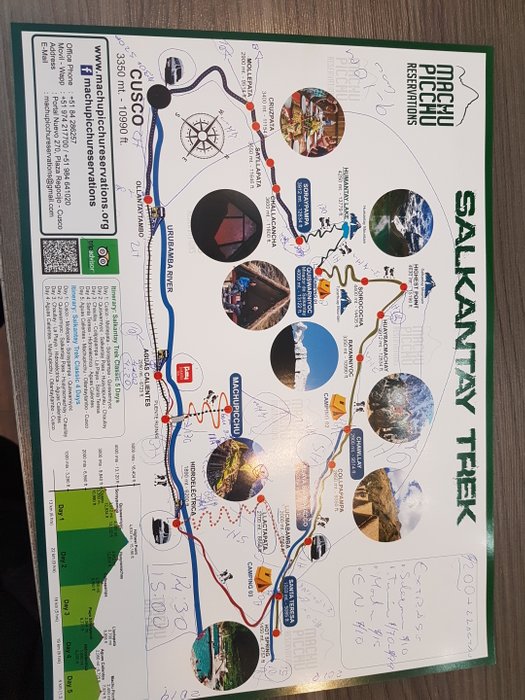 Cusco is located at about 3'300m and therefore perfect to get used to the altitude. I spent some days in the city.
The day before the trek at 7 pm I had to be in the office for the briefing for the next days. There we all got to know each other, the group seems to be cool. Since we had to be in the agency at 5.30 in the morning, I slept again early today.
Our group consists of: two girls from England, a couple from England, a couple from Spain, a Dutchwoman, an Italian, me and our guide Irwin.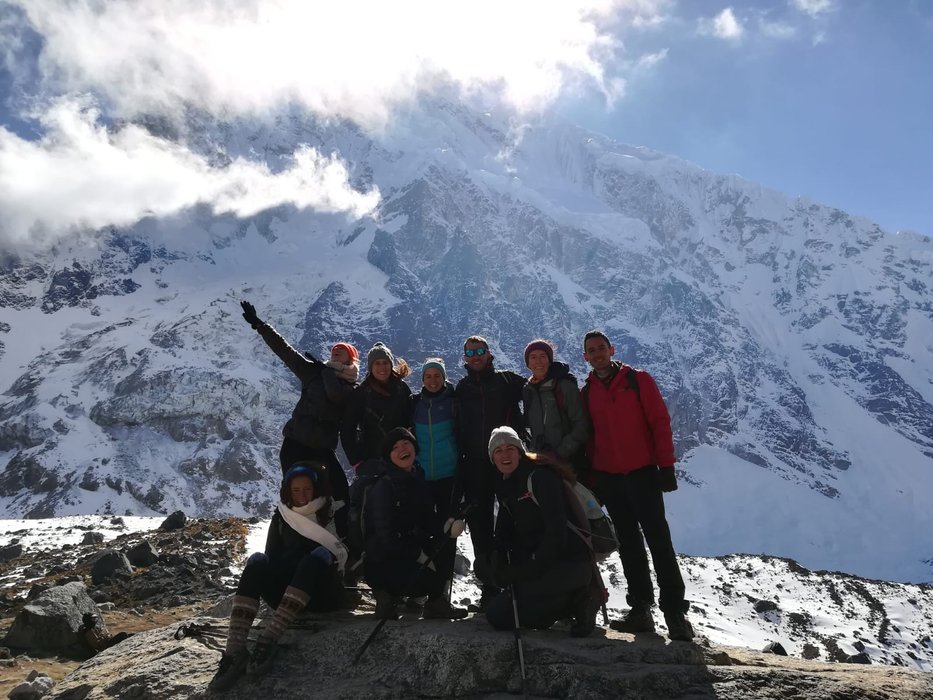 First we drove a good 3 hours until we had breakfast and then another good hour to the starting point. The first day should be relaxed.
We walked about 1.5h steeply up to Humantay Lake and then one hour back and another 30 minutes to our camp for the first night. The highest point today was 4200m. In contrast to the Santa Cruz Trek I felt super today and had no problems at all.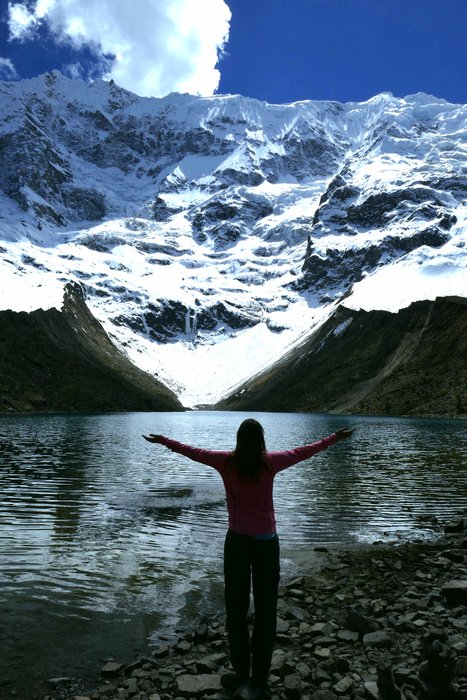 Our camp was a private camp and was away from all other camps. After lunch we had some time to relax. I shared my accommodation with Valerie from Italy (no spelling mistake). After a power nap we got ready for the sunset and suddenly we got a visit in front of our cottage.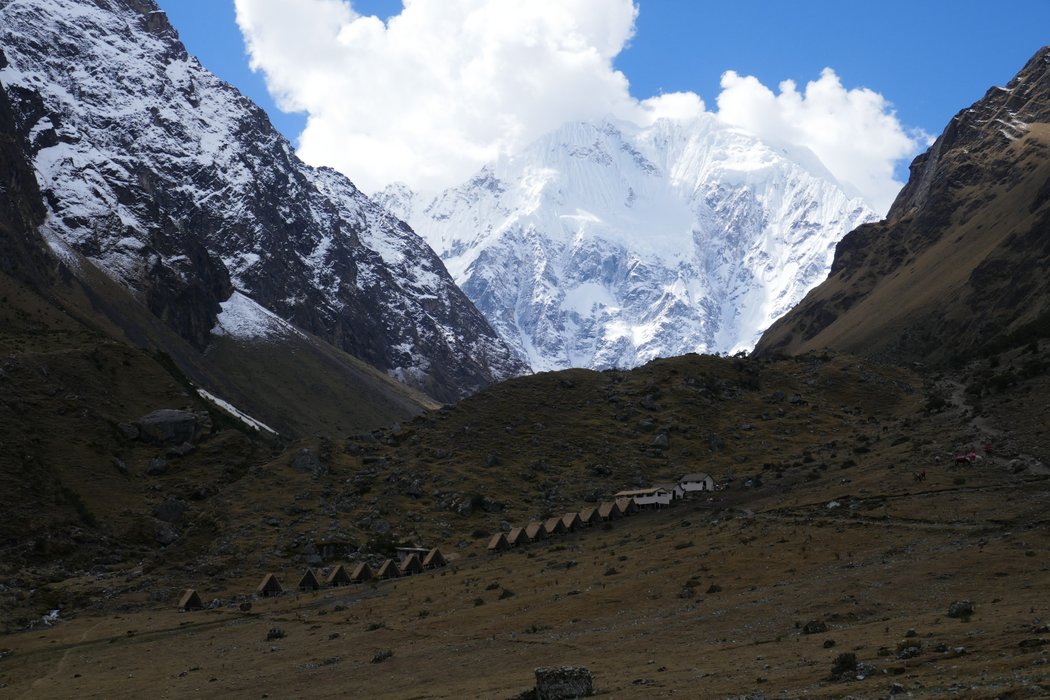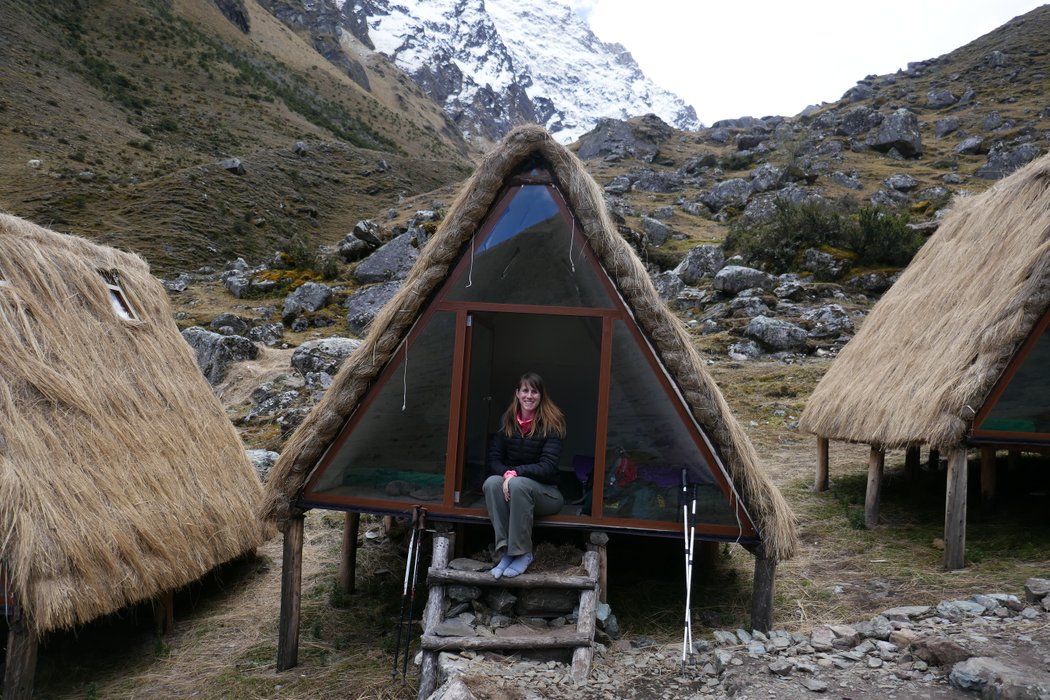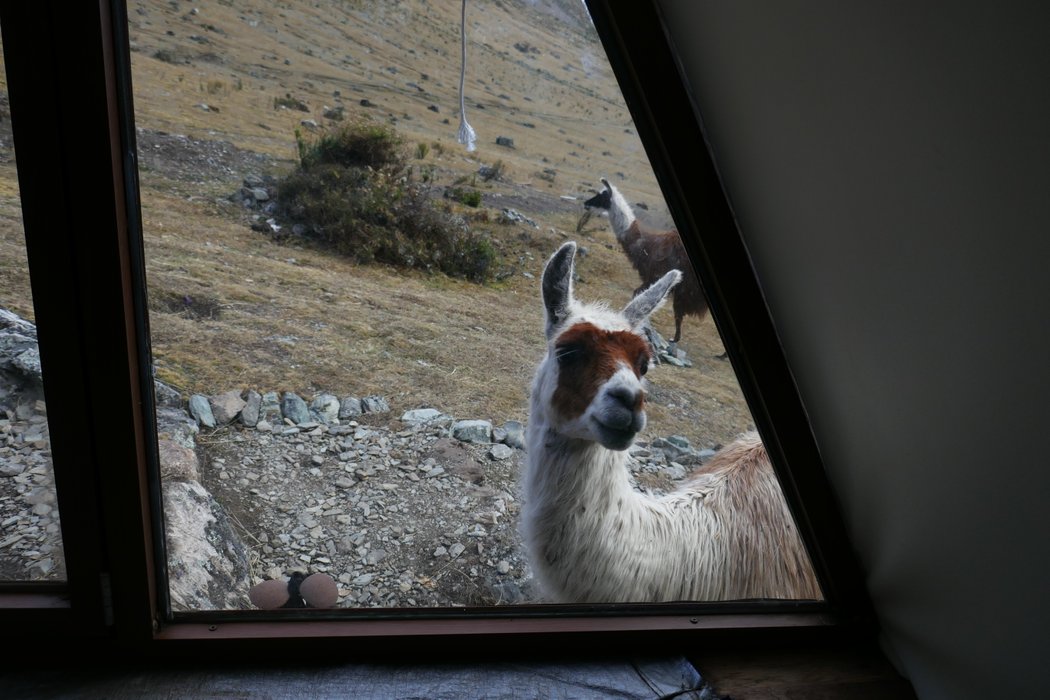 We saw the sunset at Salkantay Mountain which was beautifully illuminated. Afterwards we had tea and popcorn and a delicious dinner.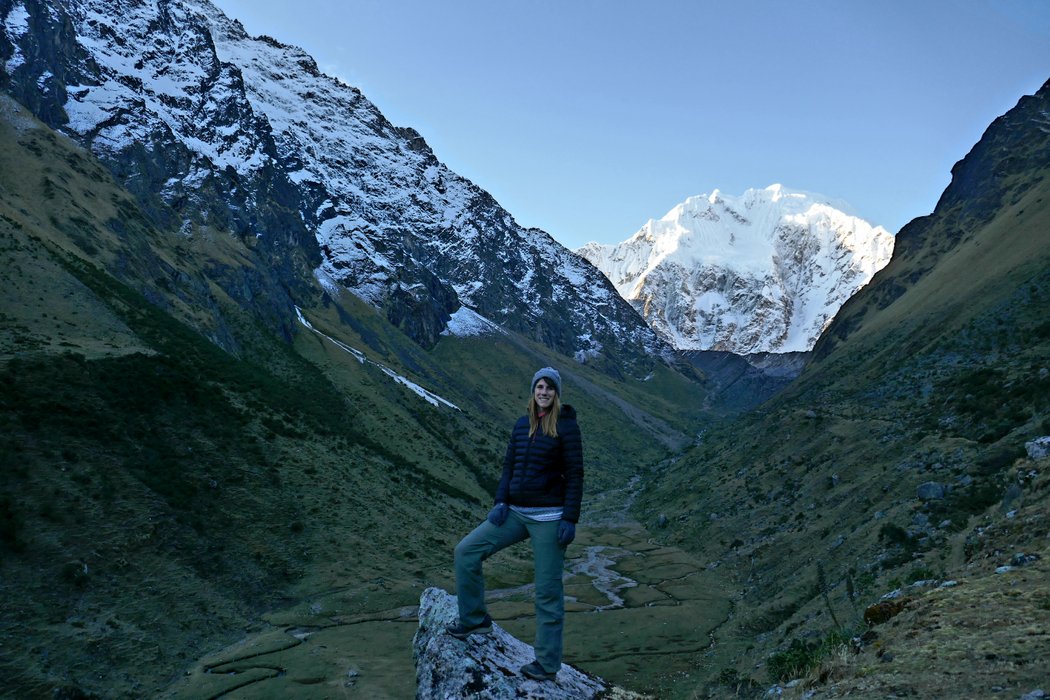 At 8.30 pm it was bedtime, because the next day we had to get up again at 5 o'clock.
The night was not too warm as we were at 4'000m above sea level. We were awakened with hot coca tea.
After a breakfast with hot chocolate and Pankaces we started at 6.30. Today should be the hardest day, because we had to climb up to over 4'600m to cross the Salkantay Pass. Since I felt so bad on Santa Cruz, I was quite afraid that it would happen to me again this time. But it was the exact opposite. After 2.5h we reached the pass and I had absolutely no problems. Breathing was really easy for me. So a good acclimatization is worth its weight in gold, or have I just gotten fitter? 😉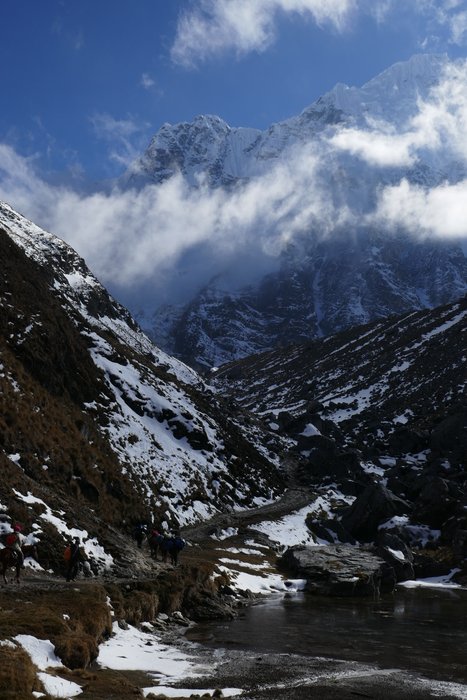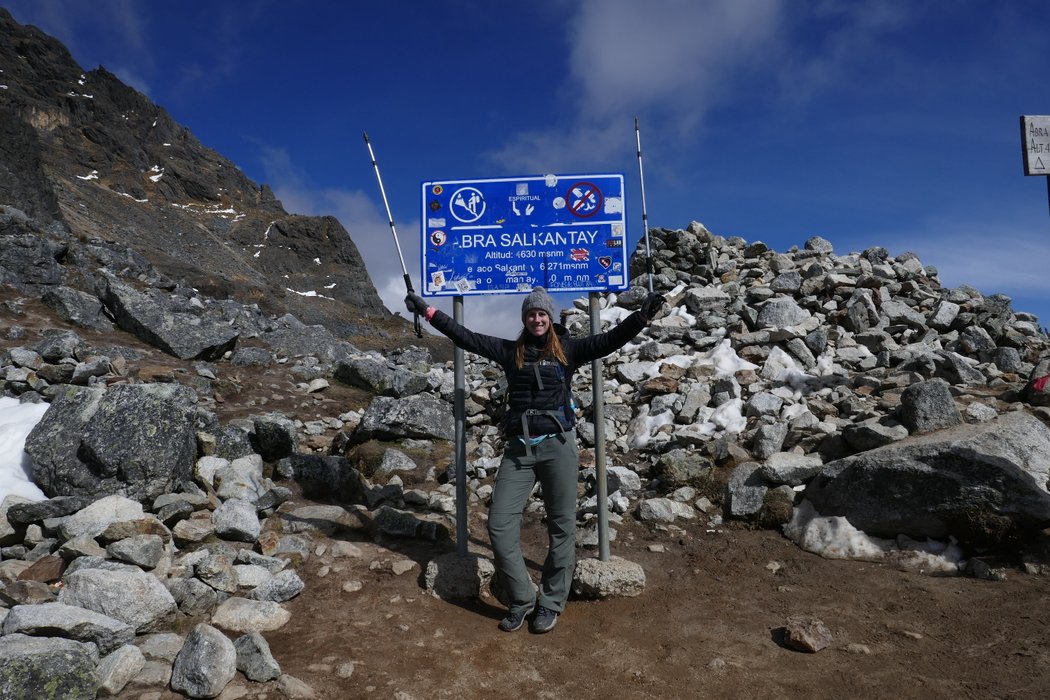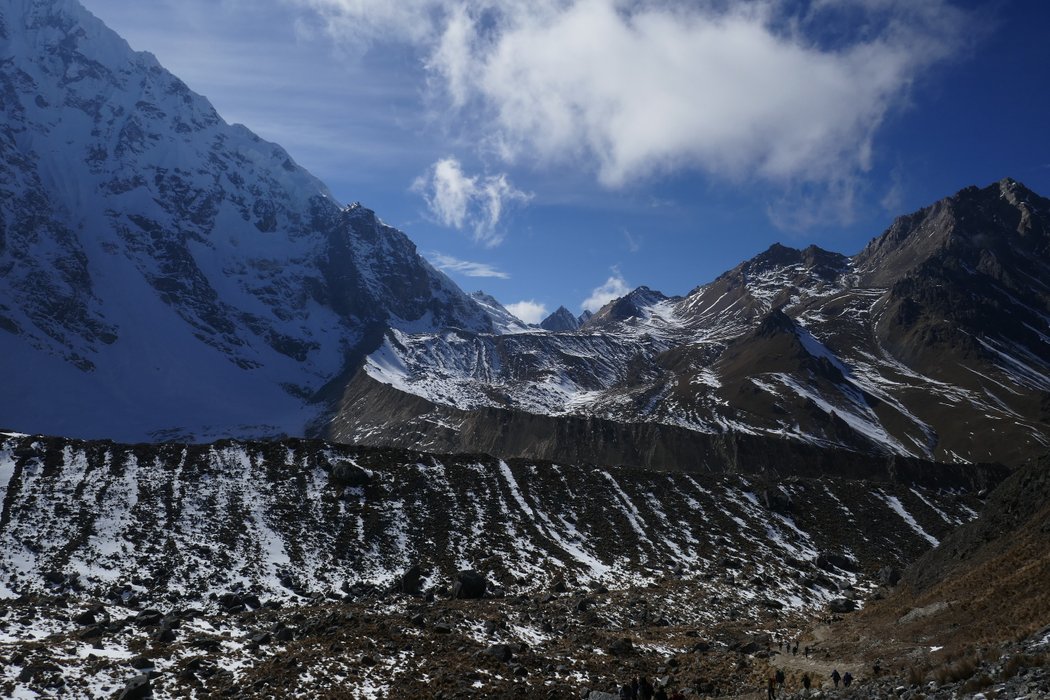 After a photo session we walked to a place where we were all alone and performed a Quechua ritual to thank Pachamama (Mother Earth). The Quechuas (inhabitants of the Andes) have their own religion. They believe in Mother Earth and the mountains because nature has an incredibly strong energy.
The ritual is about thanking Mother Earth. One digs a hole, thanks Salkatnay and the mountains around. Then you shake hands in a circle, close your eyes and thank or wish in your thoughts whatever you want. Then you stretch your arms into the air and call something in Quechua. Then you make an offering to Pachamama. No matter what, water, food, no matter what. The whole thing is then covered with stones. It felt very good and I could feel the energy there between the mountains.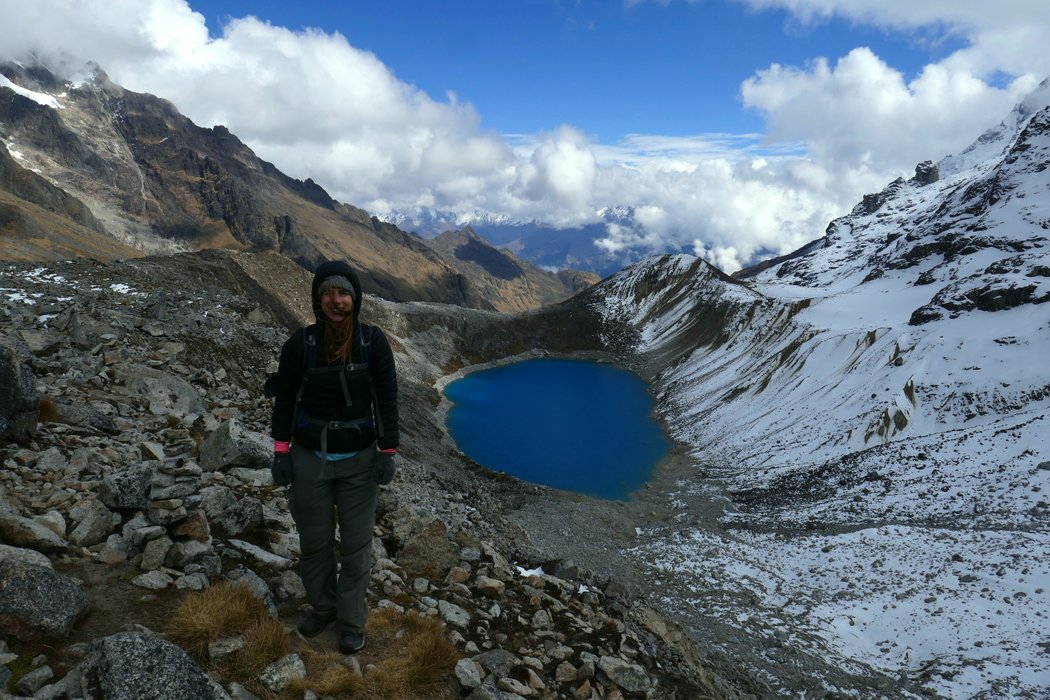 After the ritual we walked past Salkantay Lake and about 2h down where our lunch was waiting for us.
Unfortunately it started to rain heavily afterwards, how lucky we were, because at this time of the year it never rains. But the weather is going crazy here at the moment, because Evelyne even had a snowstorm about a week before.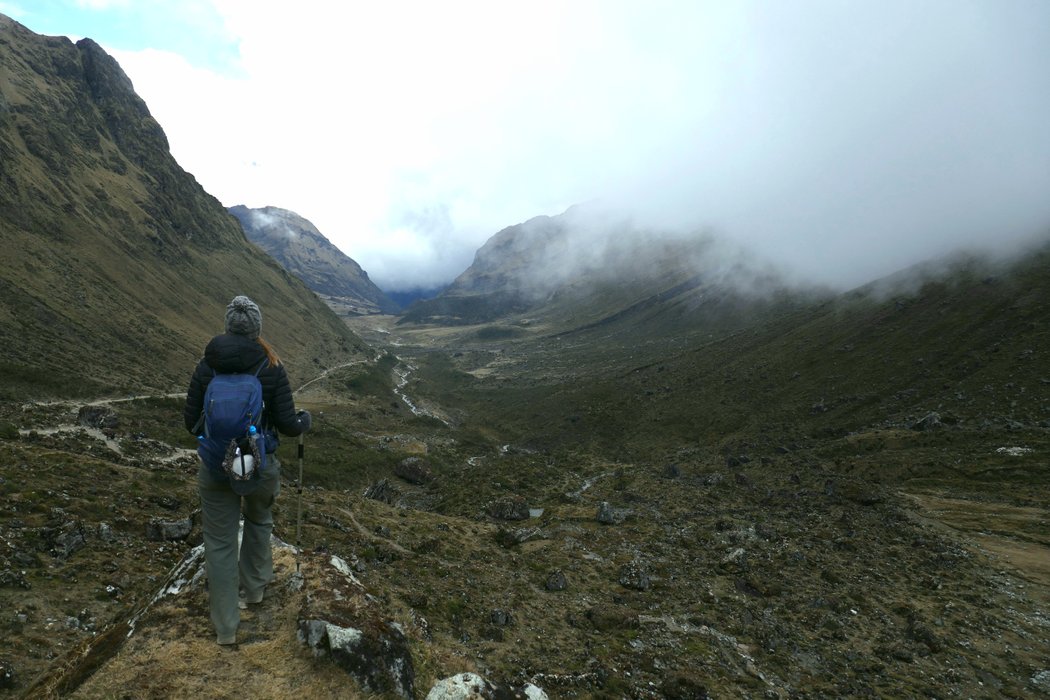 We had to run down about 2 hours more, from 4'600 to 2'900 in total. The extreme was how nature changed completely from one minute to the next. First we walked through snow and shortly afterwards we were in the middle of the jungle. After 22km and about 9.5h we reached our camp for the second night.
After tea and a delicious dinner we slept also today very early, the next day we had to get up again at 5.30.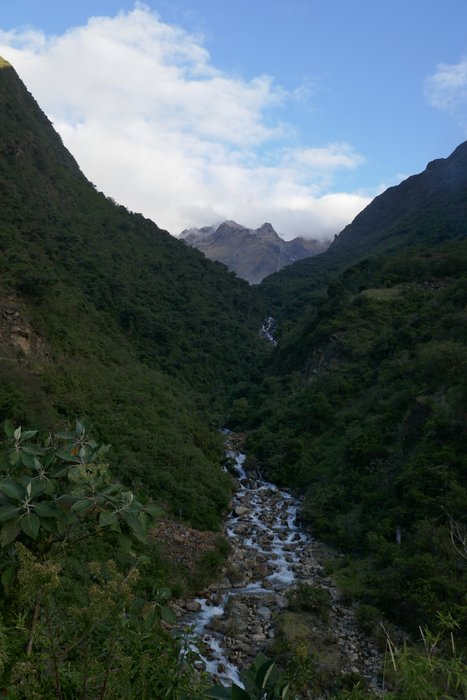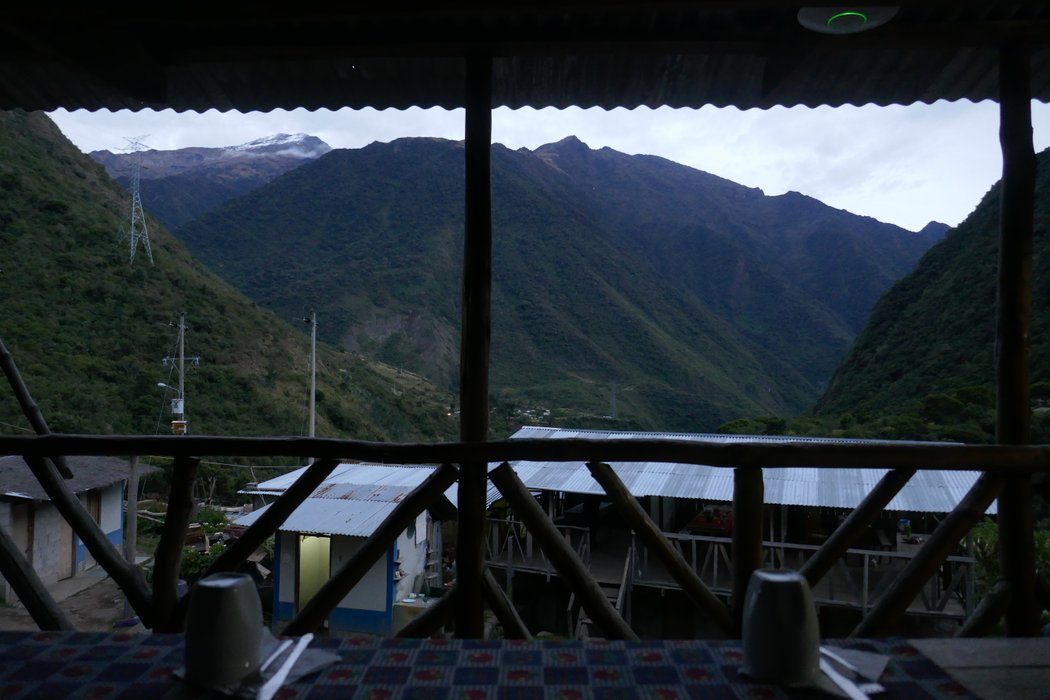 On the third day, Llachtapata was on the plan. An original Inca Trail. But first we stopped at a coffee plantation and could roast and drink our own coffee.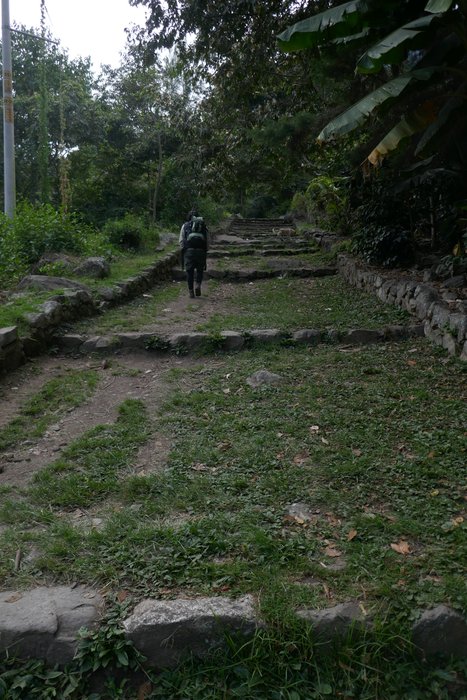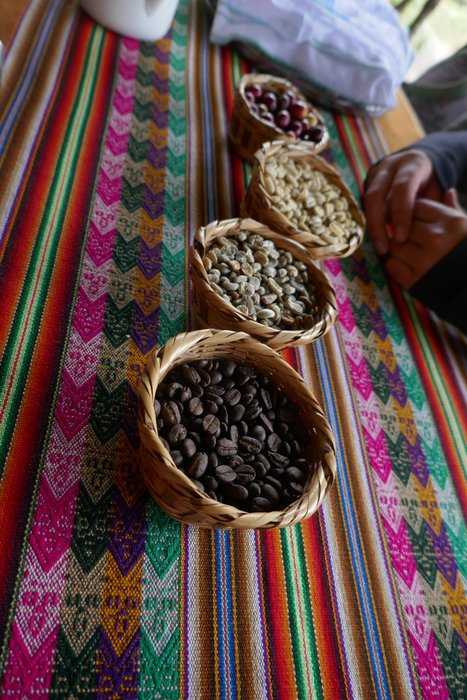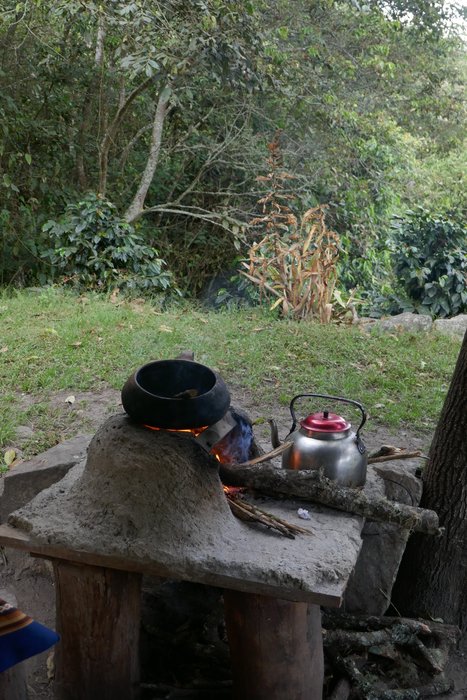 The trail was beautiful. There were hardly any people on the way, it went up steeply and it was humid and hot. On top of Llachtapata we were rewarded with a view of Machu Picchu.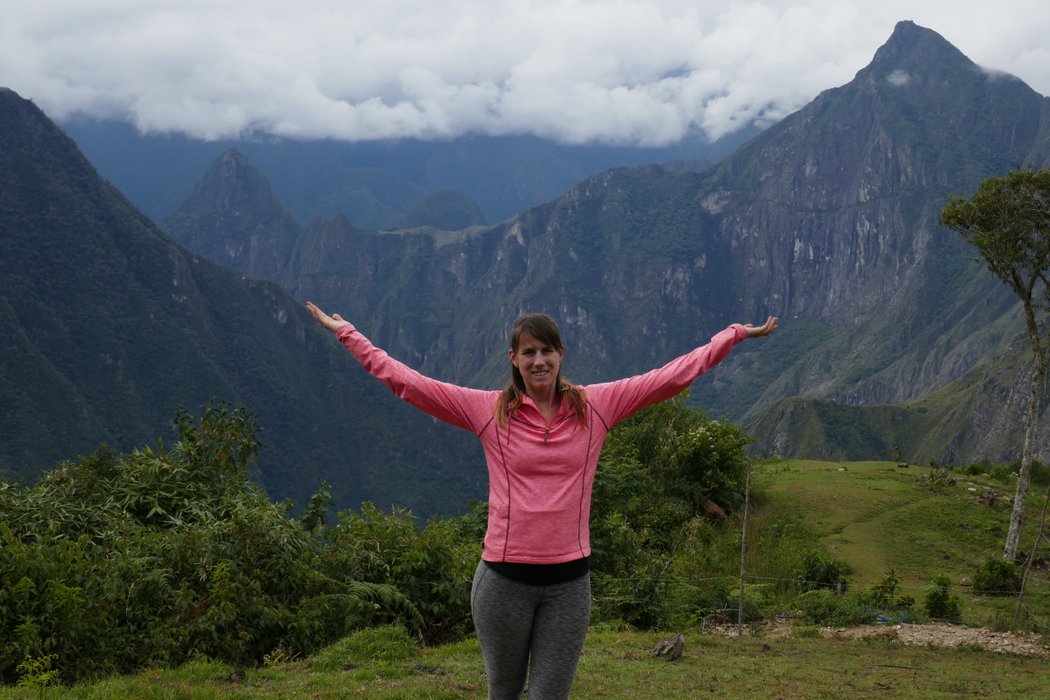 Before the ruins we performed another ritual for Pachamama. August 1st is not only Switzerland's national holiday, no, it is also Pachamama's day. The Quechua use every opportunity to give offerings to Pachamama to thank them.
Out of a mountain of coca leaves all 3 special leaves have been chosen. These mean the past life, the now and the life after.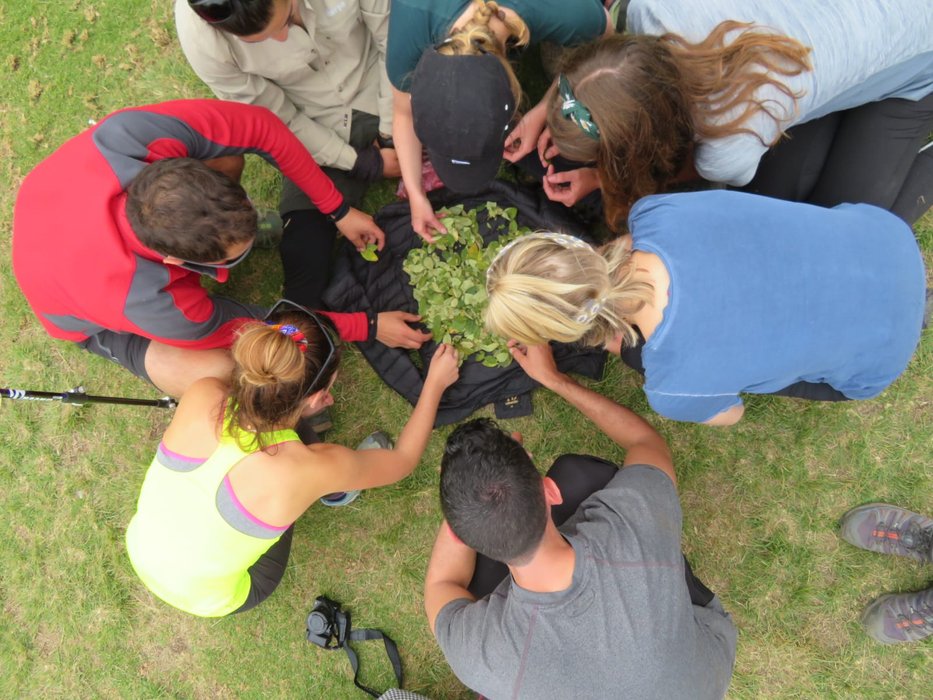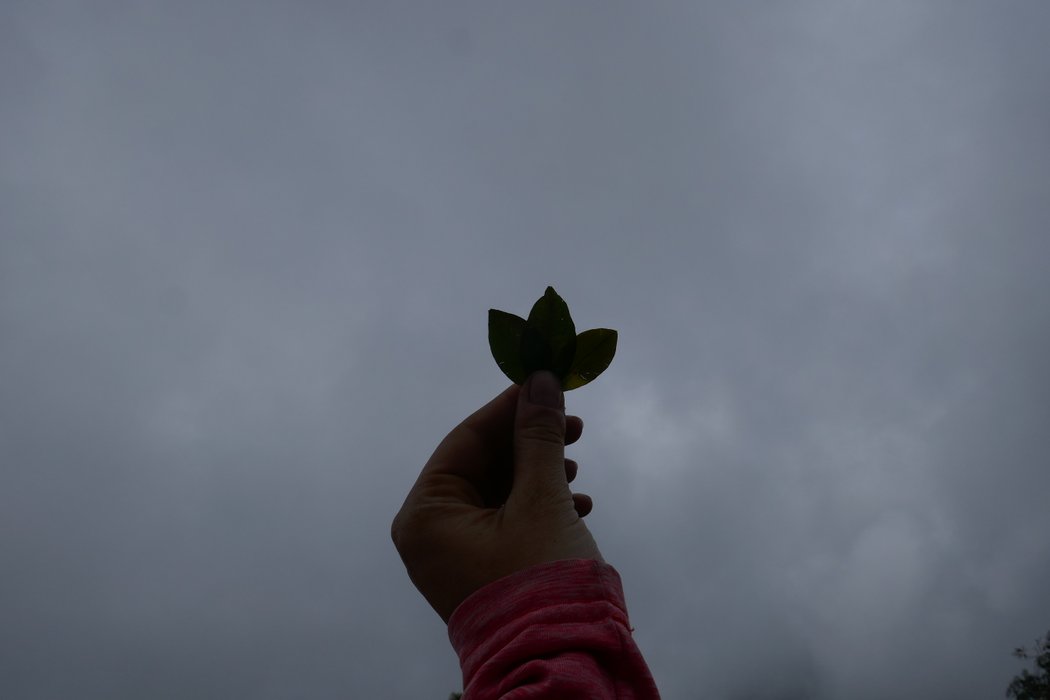 After thanking Pachamama, fold the leaves together and put them in the mouth in a cheek.
I have learned to love Quechua religion and way of thinking. It is very impressive.
After the ritual we walked down about 1.5h and our car was waiting for us, which drove us to our camp. Today we were approx. 5h on the way. In Santa Teresa there are hot springs, which we visited later in the afternoon.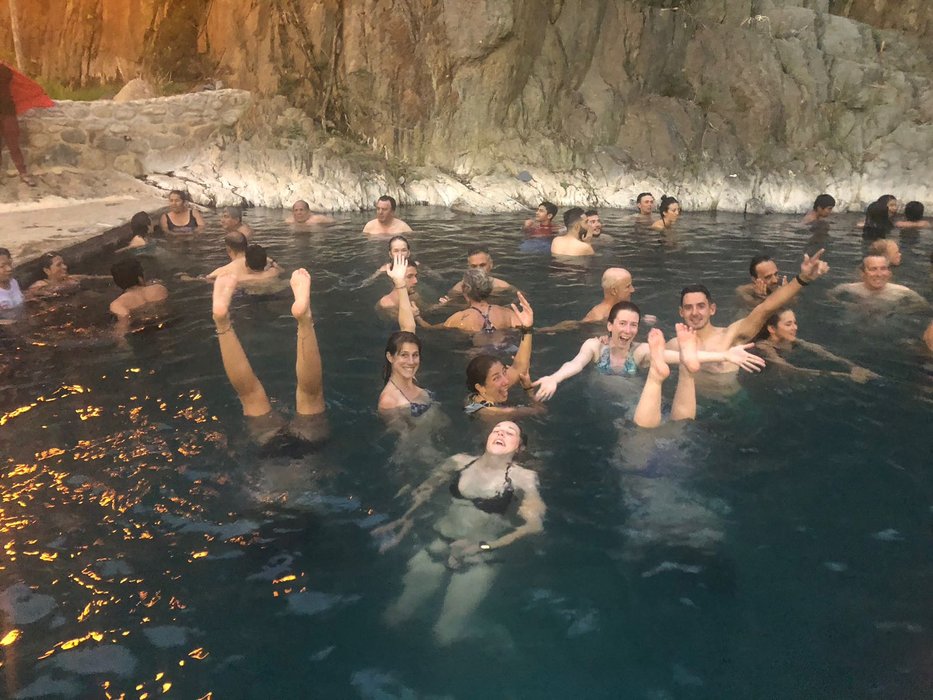 Since we could sleep until 7am the next day, the evening was very relaxed with Inka Tequilla, beer and a nice fire.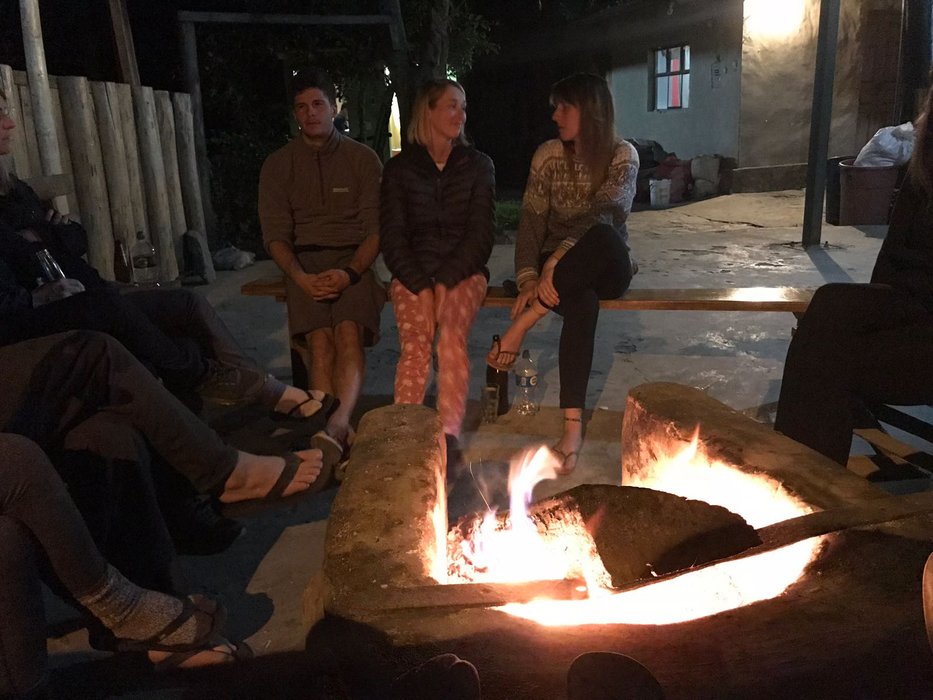 On the 4th day one had the possibility to walk 6h or to do Ziplining and to walk only 3h. We girls decided for Ziplining. For me with my fear of heights this should be a challenge again, because you also had to cross a shaky wooden bridge.
After we got our "Gstäutli" dressed and received the instructions we started. The Ziplines are quite high, at the first I didn't feel well, but it got better. Some even went head over heels. It was possible to climb a 13m high rock face, but I took the stairs (you don't have to exaggerate). Finally it was the condor's turn, Superman's position, which was absolutely the best.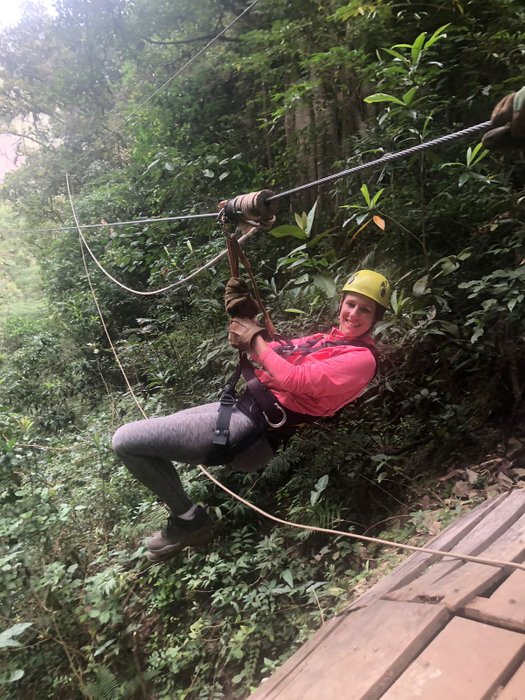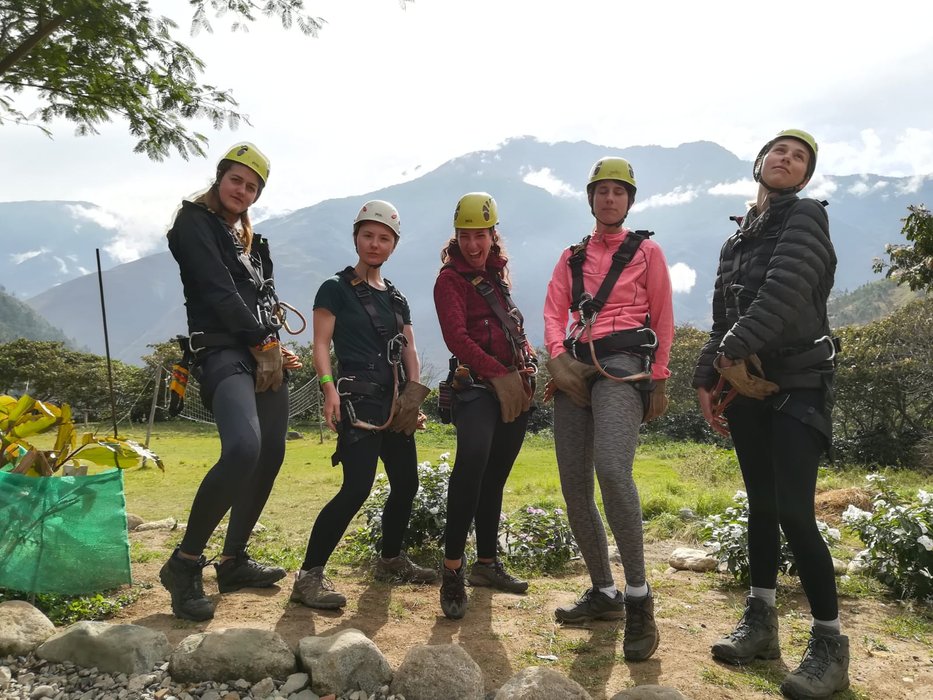 After the Ziplining we drove then approx. 45 minutes to Hidroelectrica. There we had lunch and from there we walked for 3h along the railway tracks to Aguas Calientes.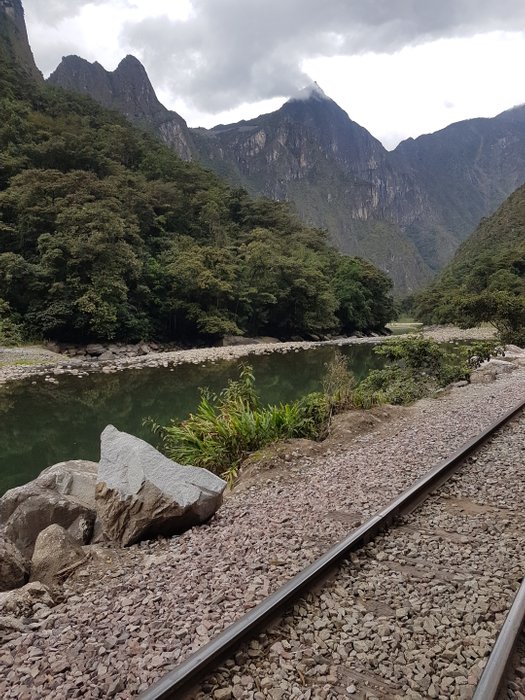 For me the 3h were a torture, because I had probably eaten something wrong. I was just happy when we arrived at the hostel and I had a toilet. I couldn't eat in the evening and I didn't know how to survive the day on Machu Picchu because there are no toilets.
The girls supplied me with water and tablets and after some sleep until 3.40 am I felt much better.
At 4 o'clock we left for the bridge, which is the entrance to the stairs to Machu Picchu. At 5 o'clock was entrance and before us we had 1h stair running. For me the ascent was a torture, I had 0% energy. Sweaty through I arrived then nevertheless still above. Who wants a perfect Instagram picture should take the bus, but where is the fun? You have to earn Machu Picchu!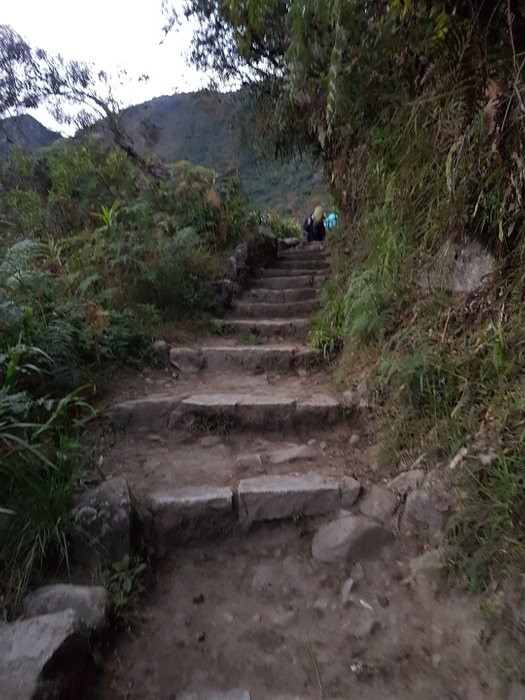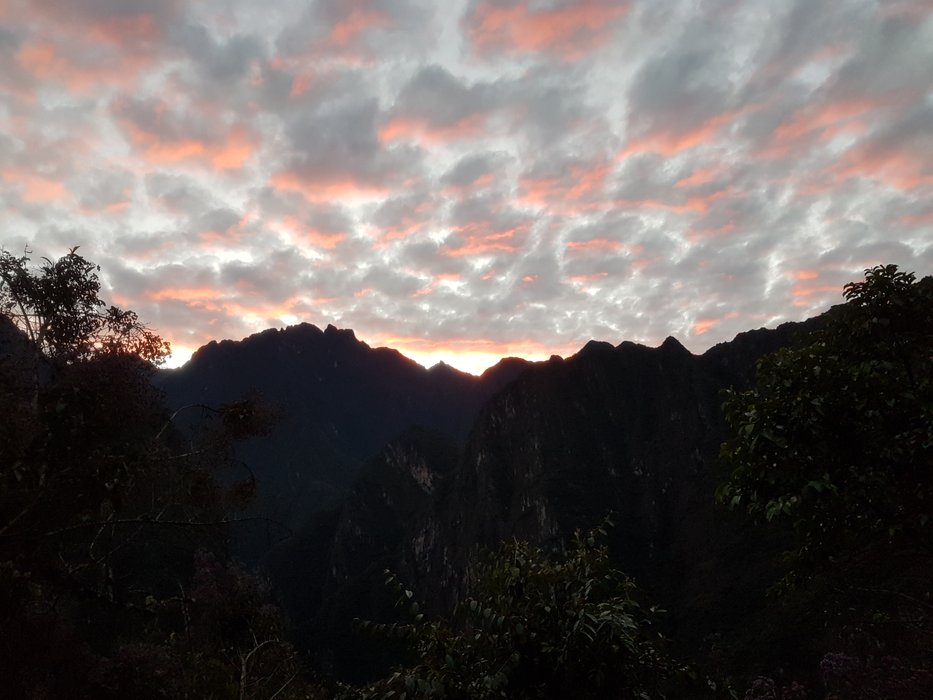 At 6.30 a.m. we started our tour through the Inca city. It was a wonderful experience and it was not only Machu Picchu, but the whole 5 days which made it so special. So long I waited for it and it was incredible. Something I will never forget. After 4h walking around we made our way back. The other girls had to walk 3h back to Hidroelectrica today, whereby I had booked an extra night in Aguas calientes, for which I was very grateful. Better than another 6h bus ride back to Cusco.