South Korea is an incredible country.
Having spent the last couple of weeks in South Korea, I've been amazed at many things that seem to exist as standard in the country that are not necessarily the case elsewhere.
Seoul's subway system is a great example of how technologically advanced the city is, as well as how social engineering can significantly improve day to day quality of life.
As a result, here's a write-up of a number of things I noticed on the Seoul subway system.
Some of these stood out because they don't exist in my home city of London, while others stood out for their size, technology, ingenuity or common sense.
1) Seoul's subway system is vast
Looking at the subway map, it's immediately obvious how big the network (and the city therefore) is.
According to railway-technology, "the total length of the subway line is about 287km (179.4 miles) of which 70% is underground. The subway has 291 stations."
This compares with 270 stations on the London underground, 245 in Paris and a whopping 424 stations in New York.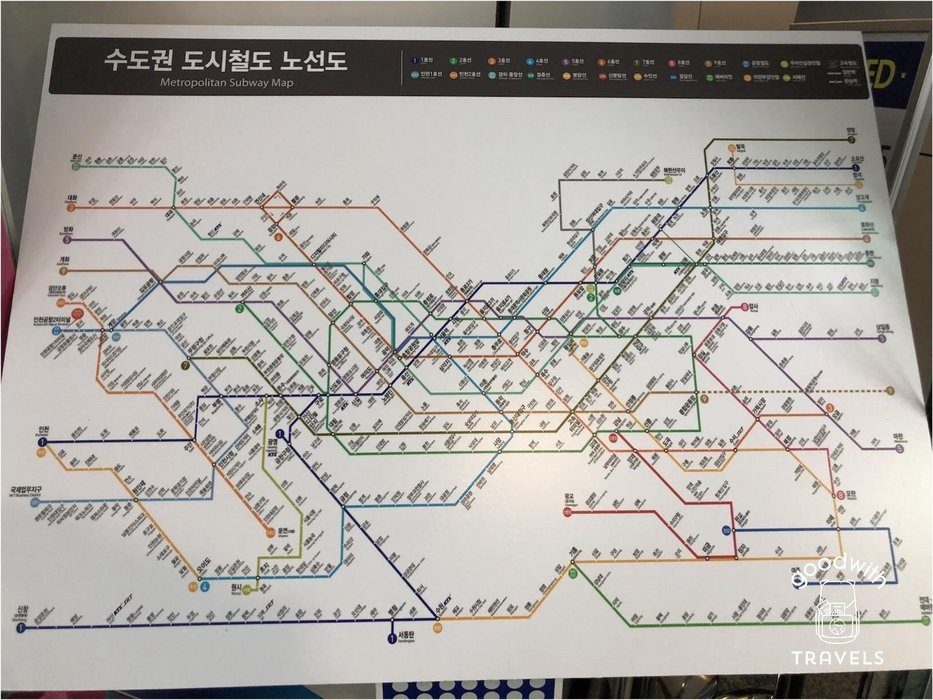 Citymetric writes that "without technically leaving the network, one can travel from Asan over 50 miles to the south of central Seoul, all the way up to the North Korean border 20 miles north of the city."
Incredible.
2) The stations themselves can be huge
Anyone familiar with any of the older subway systems across the world, such as in London or Paris, knows how cramped the stations can be, and how tight the platforms and walkways feel.
By contrast, many of Seoul's underground stations feel huge in comparison.
Several have restaurants, bookstores or even their own shopping centres.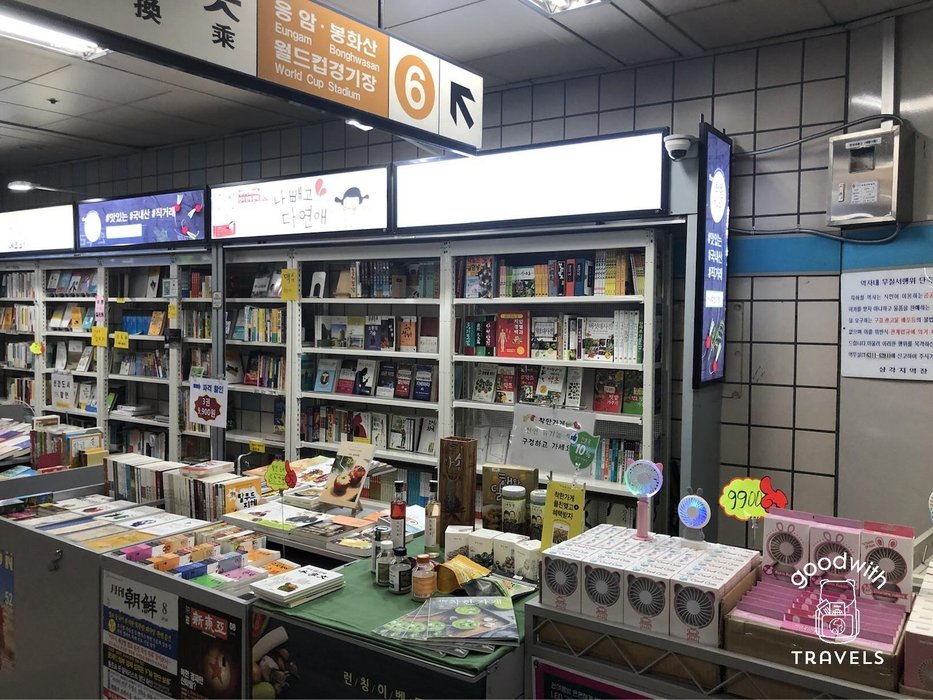 It's not uncommon to find yourself in a large station, at a time when you'd expect it to be full of people, and notice that you are in fact the only person there.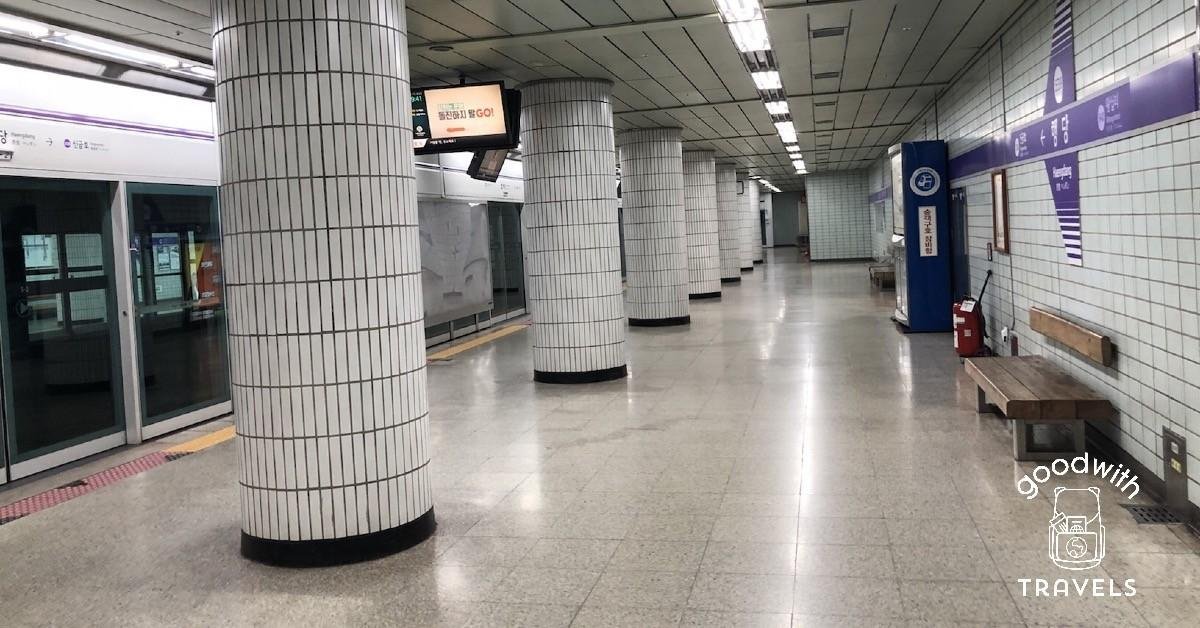 3) Technologically-advanced signs
Though this exists in some countries and networks, it's still an impressive sign of how the Seoul system is right at the forefront of what a good subway experience should resemble.

This is certainly due to the fact that construction didn't start until the 1970s, much later than the older subway systems in London and Paris, for example.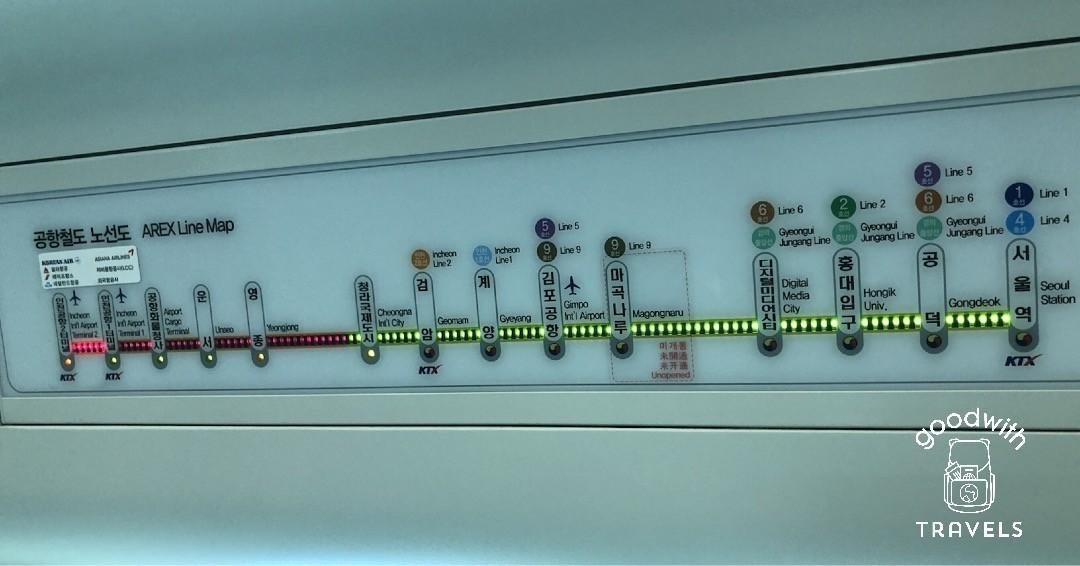 This makes the network easy to navigate despite being a foreigner, tourist, traveler or general non-speaker of the Korean language.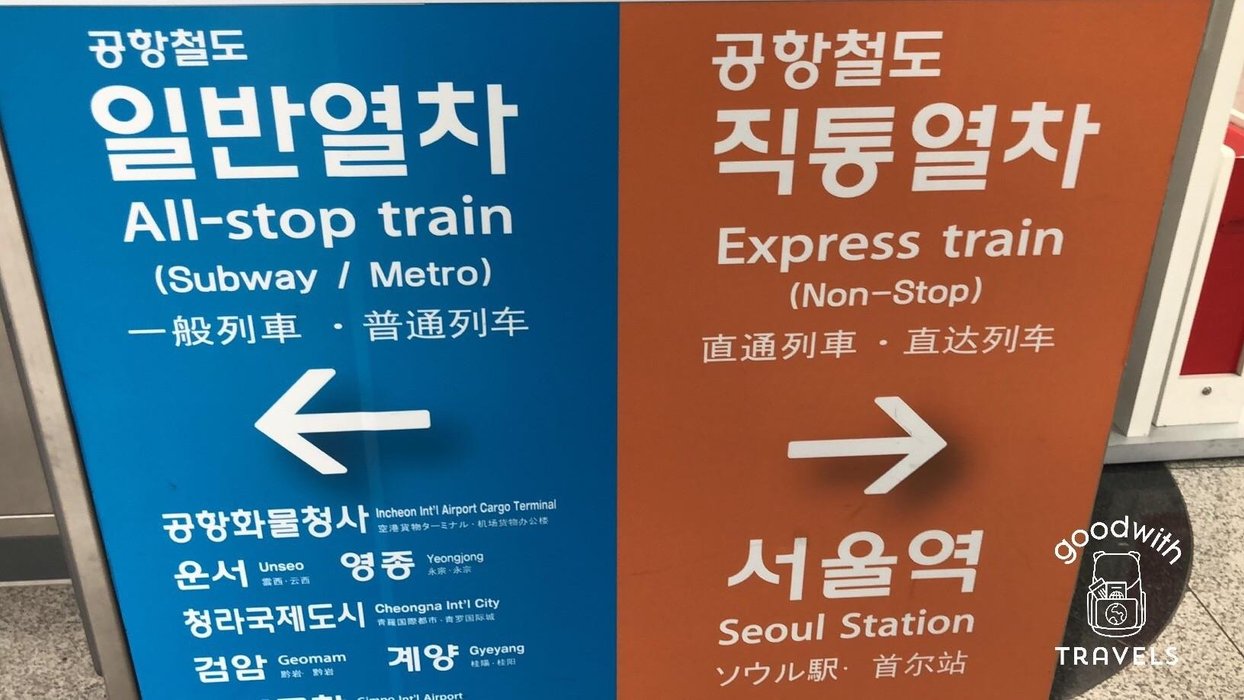 4) Health & Safety Messages
CPR reminders adorn the walls of certain subway stations – a responsible message to share with those that may not already be aware of how to perform it, but may need to.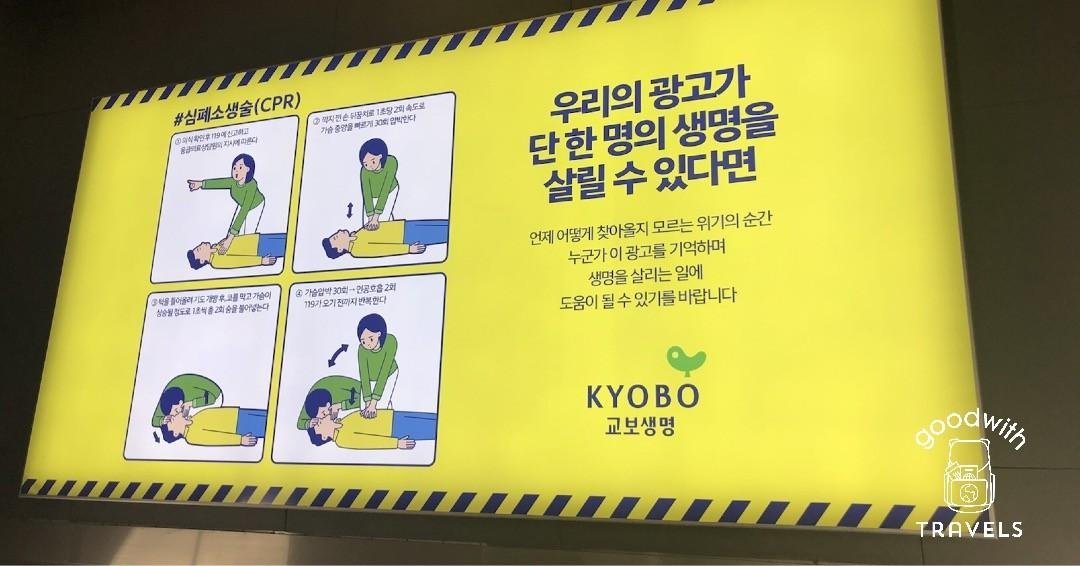 This is a very responsible idea and if it even saves a single life it is in my opinion worth it.
5) Wifi
As unbelievable as it may seem to those in many other countries, it's actually possible to connect to wifi on many (I can't confirm for all) station platforms, and even some trains.
Free, accessible Wifi is absolutely *everywhere *in South Korea.
It's not necessarily secure, so you'd have to be careful about logging in and what you connect to or share, but it's useful if you're trying to connect to KakaoMap, Naver or Google Maps (not that the latter of the three will help you much in Korea).
The train connecting Incheon airport and Seoul Station, for example, has Wifi connection boxes from a number of networks. For these though, it would appear you need a local simcard from one of the providers shown.

6) Seats specifically for pregnant women
This should be a given across all train networks, though is sadly not always the case.
Brightly coloured and clear to even those that don't speak Korean, these seats are on most if not all carriages on the subway.
This particular example had a teddy to reserve the seat for the next person that needs the seat most.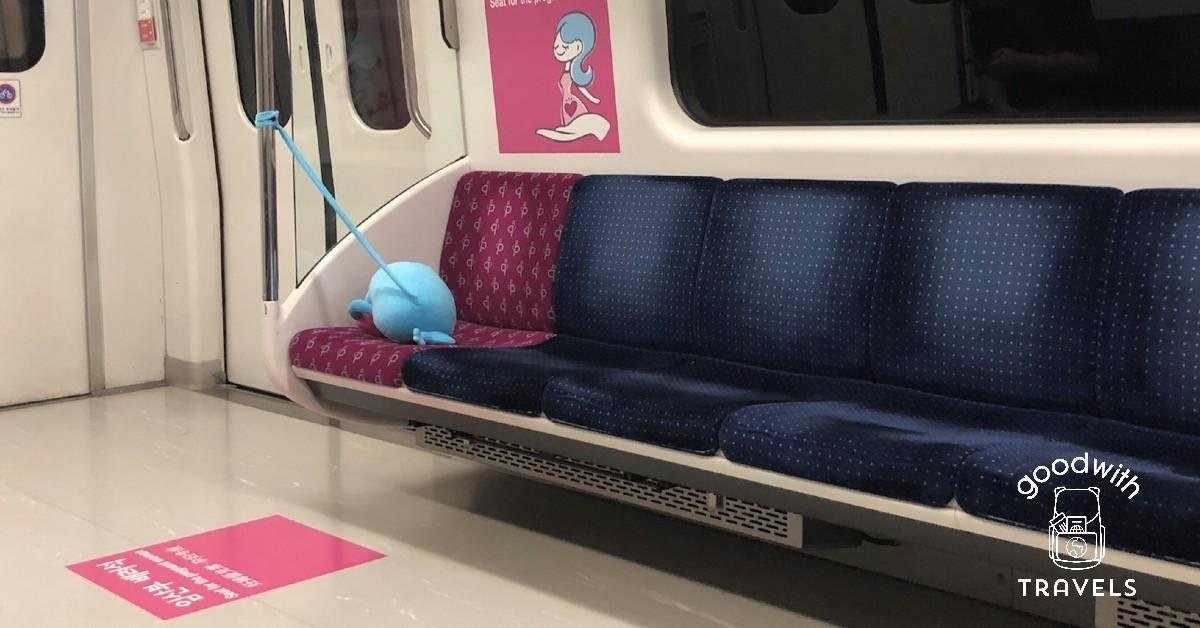 7) Seats specifically for elderly people
Another excellent idea; each carriage typically has 4 seats at one or both ends specifically reserved for elderly passengers who require a seat.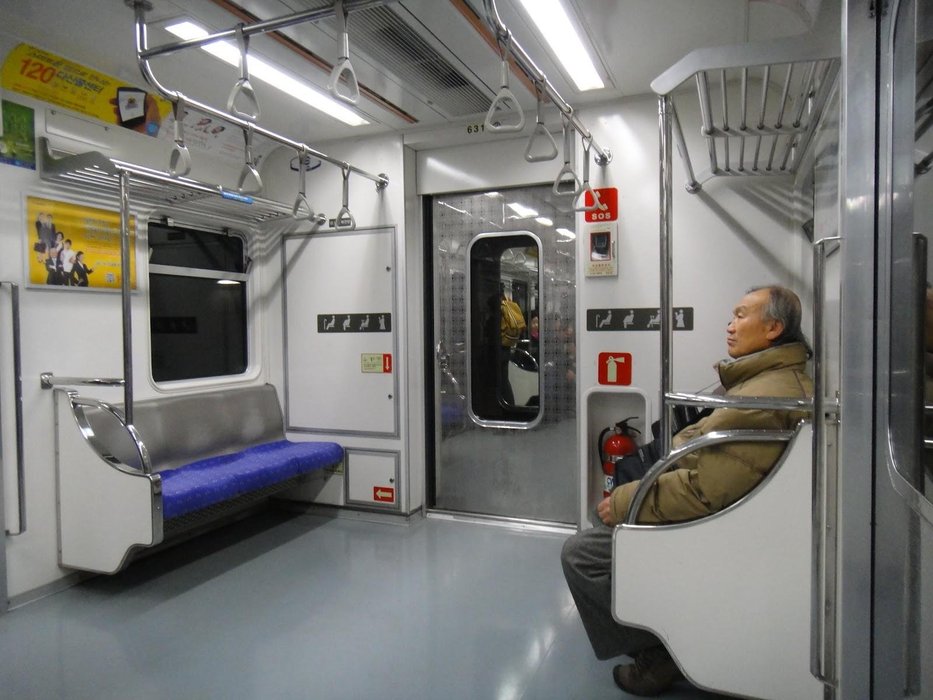 Photo credit to Jonathon Pang as I forgot to take my own picture of this.
8) Street Art
As with much of Seoul, the subway is covered in intricate, bright street art. Not graffiti in the unsightly, ugly sense, but the attractive, easy on the eye type.
9) Emergency equipment
It's well known that tensions between the Republic of Korea and its neighbor to the north can run high, so clearly a number of precautions have been taken to protect its citizens.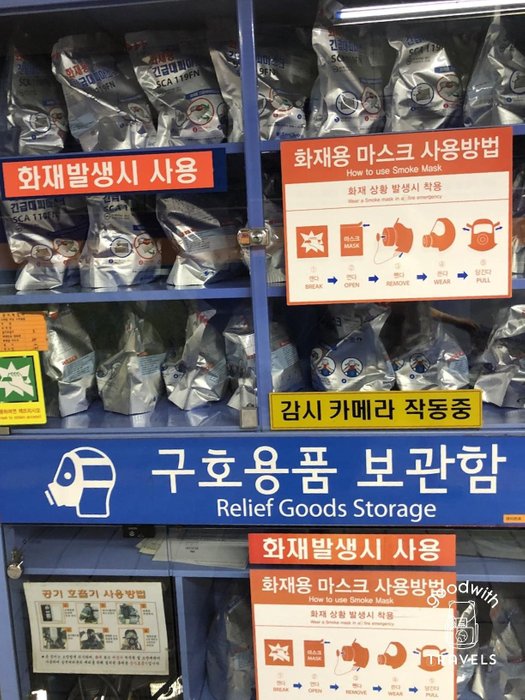 The evidence for this is everywhere, if you pay attention to it, such as food rations, gas masks, other protective gear and shelter signs.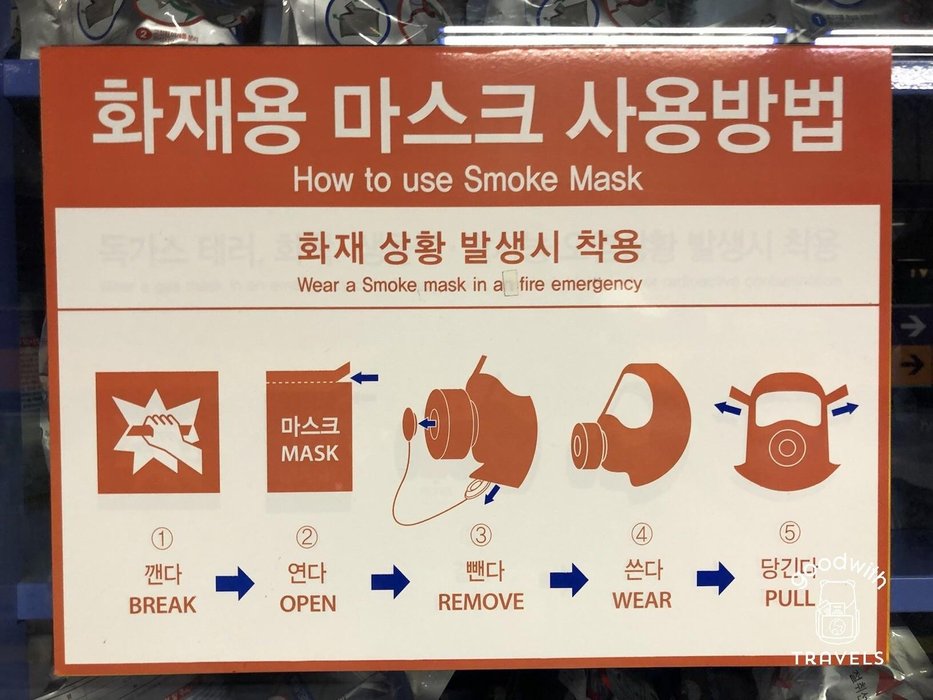 And a bonus addition…
10) Luggage Conveyor Belts
Not necessarily true of the subway system itself, but noticeable on the line between Seoul Station and Gimpon / Incheon airports, was a series of conveyor belts specifically designed to help those with heavy bags.
Small, perhaps less practical than it first appears, but a nice touch to show visitors that they have been considered when the station was being built.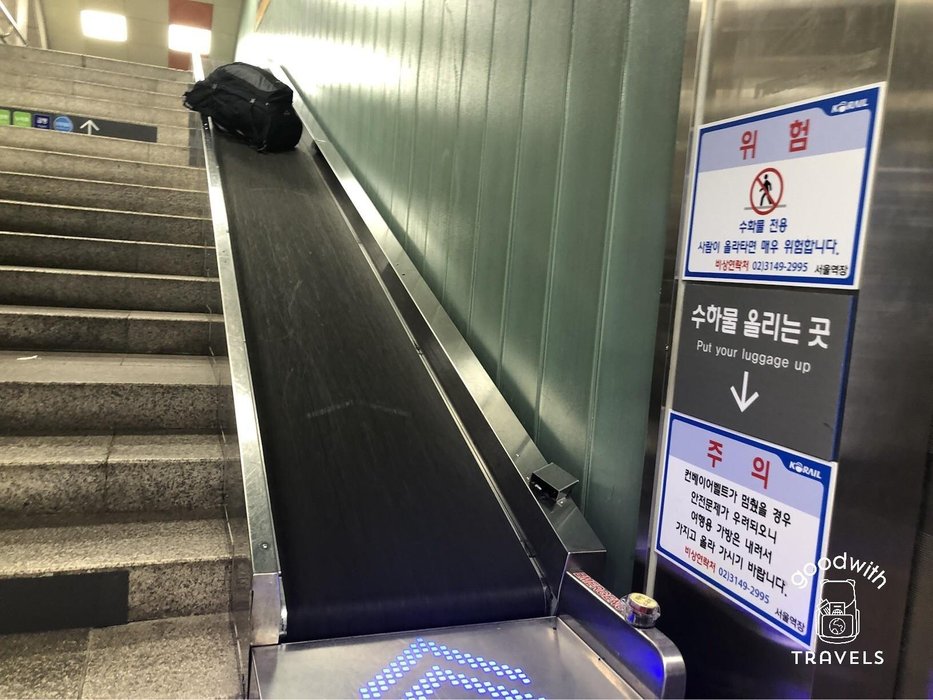 ---
Steemit: @goodwithtravels
Instagram: @goodwithtravels
Facebook: @goodwithtravels
YouTube: Videos Coming Soon
---
And there we have it, 9 + 1 things you might spot on the Seoul subway system.
Have you visited Seoul? What impressed you most?