Krakow's a beautiful city, and I've made my appreciation for it perfectly clear.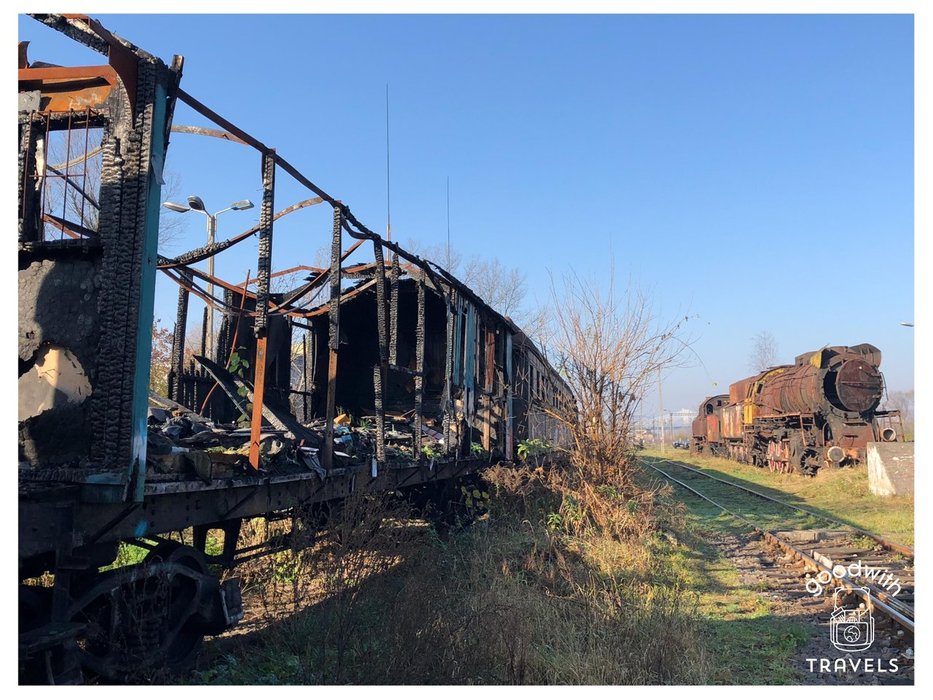 You can read my previous posts on the salt mine here (part 1) and here (part 2), and watch a quick montage of some drone footage below:
One thing I had not realised during my first visit to the city, however, was that there was a slightly unusual site just beyond the city's reach: a train graveyard.
@For91Days first mentioned this to me, and it was a no-brainer to go visit. @guchtere was even kind enough to drive the three of us there and back. @MrProfessor was sadly unable to join, doing his own thing in preparation for his current cycling tour across Europe.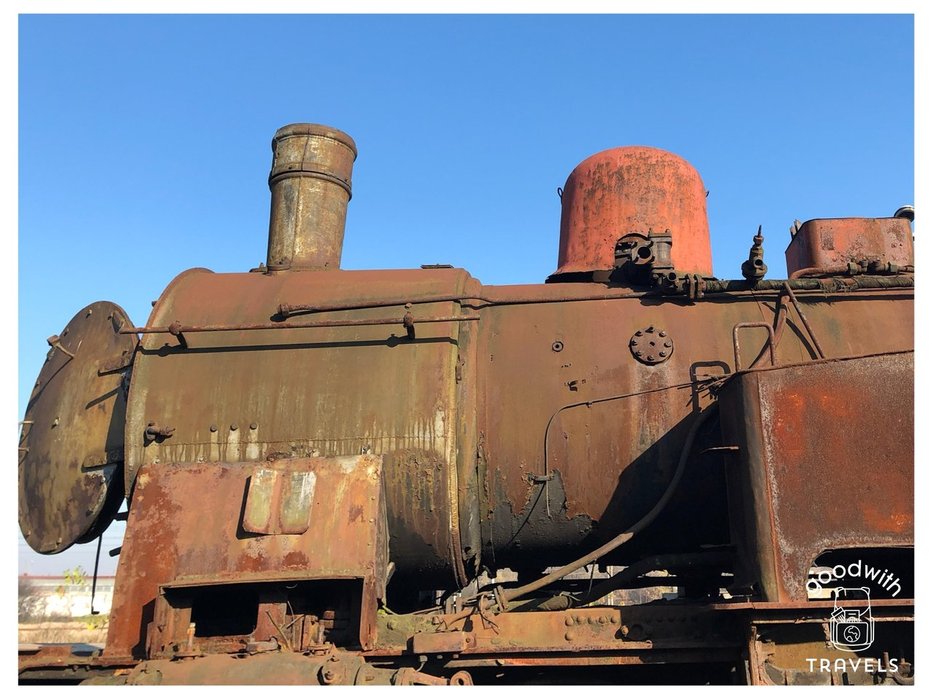 [If you don't already, please do follow @for91days, @mrprofessor and @guchtere, and support their #travelfeed / @travelfeed project. Here, a number of curators read, support and share the best travel-related content from Steemians of all walks of life. If you like travelling and appreciate great content, Travelfeed is for you.]
It took perhaps 15-20 minutes to get there by car, and another 10 or so by foot.
A quick look online suggests that
The majority of trains here are of Soviet-era design that date back to the mid 1960s when the country was still part of the Warsaw Pact.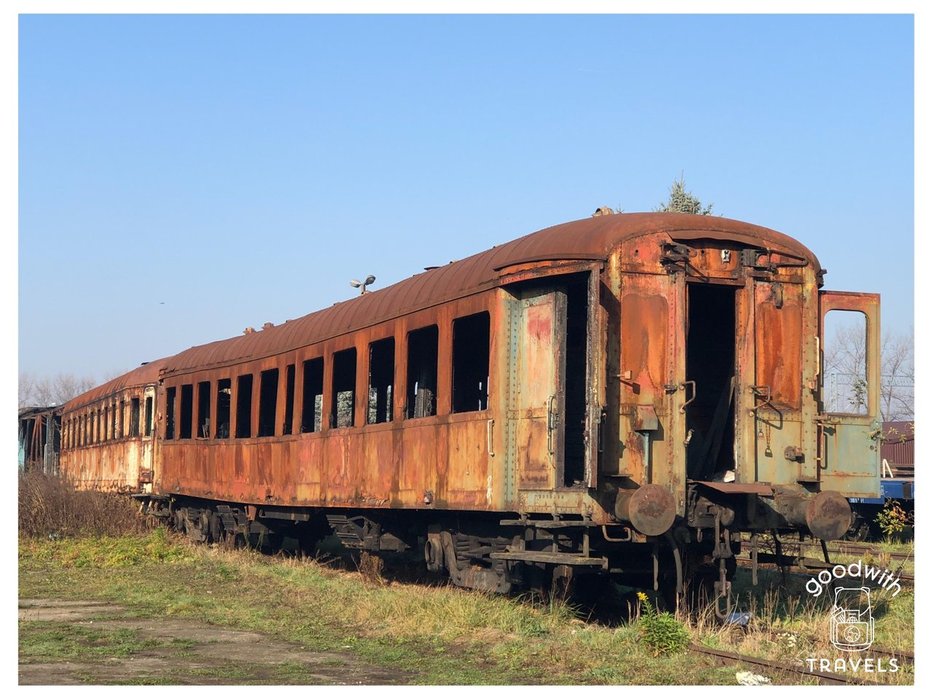 It's worth saying that we only spent an hour (and a half?) or so, and stayed fairly rooted in our spot, rather than exploring further.
The site we chose to stop and photograph had roughly half a dozen carriages, both older and more modern, in various states of disrepair.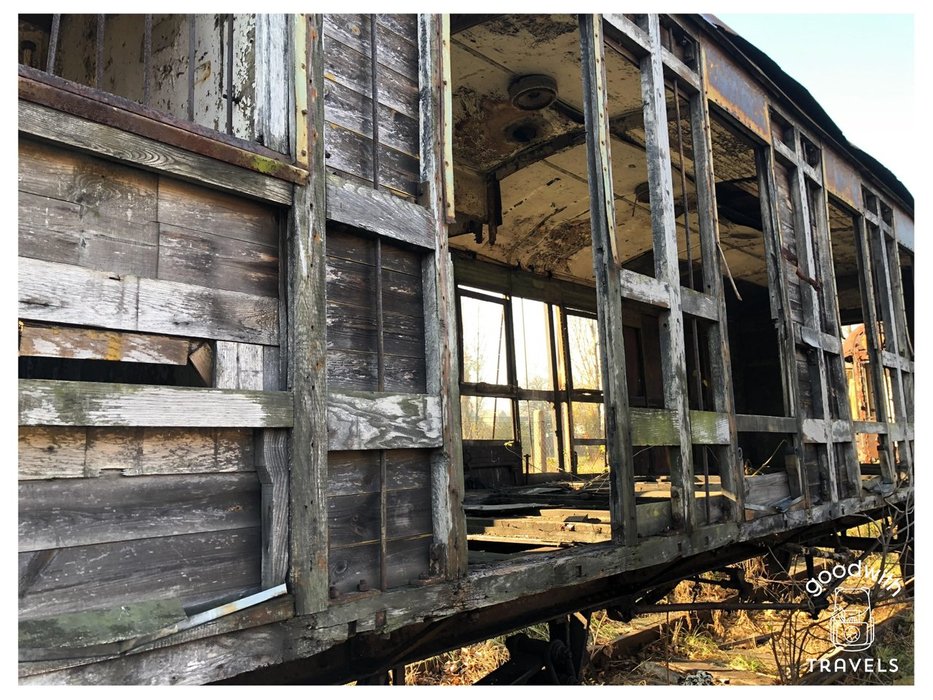 Having since looked the site up in greater detail, I wish we had explored the site to its full extent, as some of the pictures I've seen and comments I've read make it sound even more incredible!
Seen from above, the train graveyard at Krakow in Poland looks delightfully vast. Rows of stock march steadily off toward the horizon, their arrow-straight lines broken only by the occasional tree sprouting up between the tracks. Segregated and geometrical, they seem to go on forever.

Old Soviet-era engines are hemmed in back to back, their buffers crashing up against one another... There's no doubt these seemingly abandoned trains are not going anywhere for the foreseeable future.
Spot the @guchtere: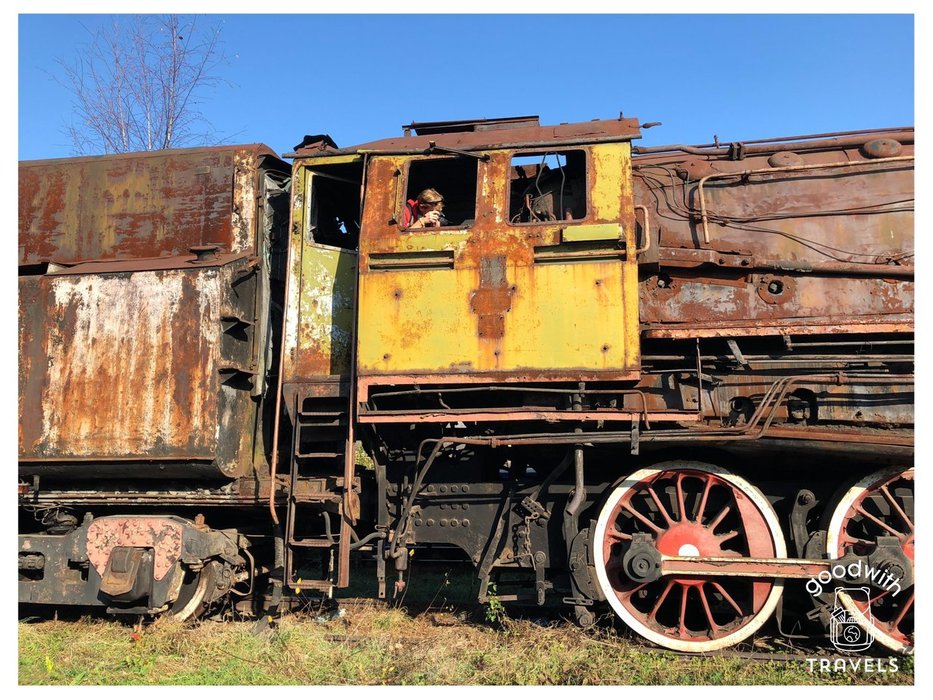 I loved the fact that despite being so close to the city, it was isolated and quiet, but for the working trains on another line.
At the same time, it felt rich in history in a different sense to the castle and the other historical sites of Krakow; a look at a recent industrial past that had already been replaced with more modern technology.
And so concludes Part I of my Krakow Train Graveyard series.
Peace
Franck / @goodwithtravels