A couple of weeks I decided to visit one location, not too far from my home but I had been there only once before but never went down there before. It is called Secret Location beach, this is also seen in google maps with the same name. This beach is located in northern Estonia near the town Suurupi. I'm not sure how secret this really is but is definitely a little hidden. The two times I have been there, I have never seen people there also.
When you reach the beach, the first thing you see is that you need to get down because there is also a relatively high coastal cliff. My wild guess is that it might be about 10 meters high. Obstacle on its own is also a stairway that leads down there. It is made of metal but it is thoroughly corroded and it looks like it might collapse at any moment under your feet. For now, it was good enough for me to risk it and go down. Not so sure about the coming years tho. Unfortunately, I don't have a pic of the stairs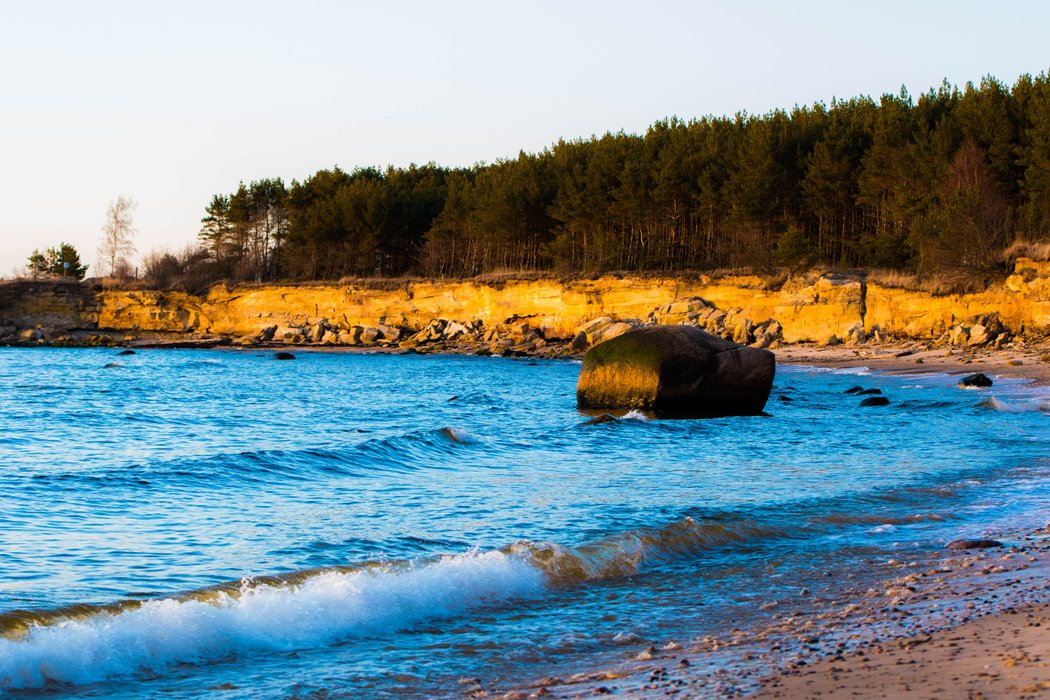 Many parts of the beach are rocky and full of big chunks that have fallen from the coastal cliff. Still, there is plenty of space to enjoy the sand also. In order to sunbathe there in the summer, you would also need a sea level around zero because if its any higher then I doubt that there is much room left.
Small waterfall streaming from the cliff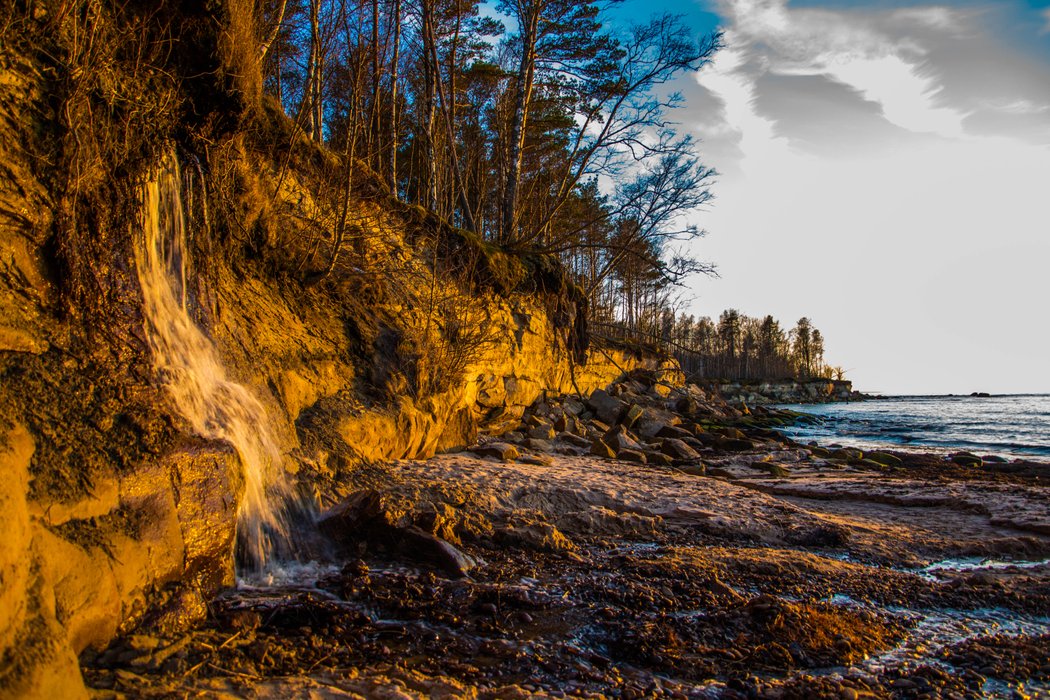 ---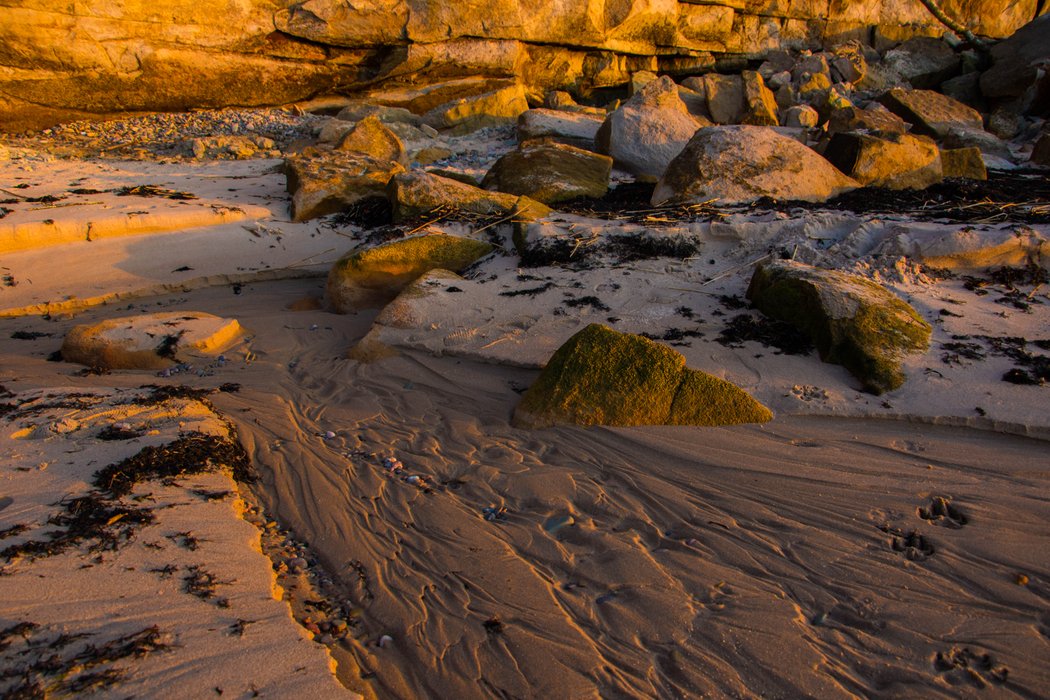 ---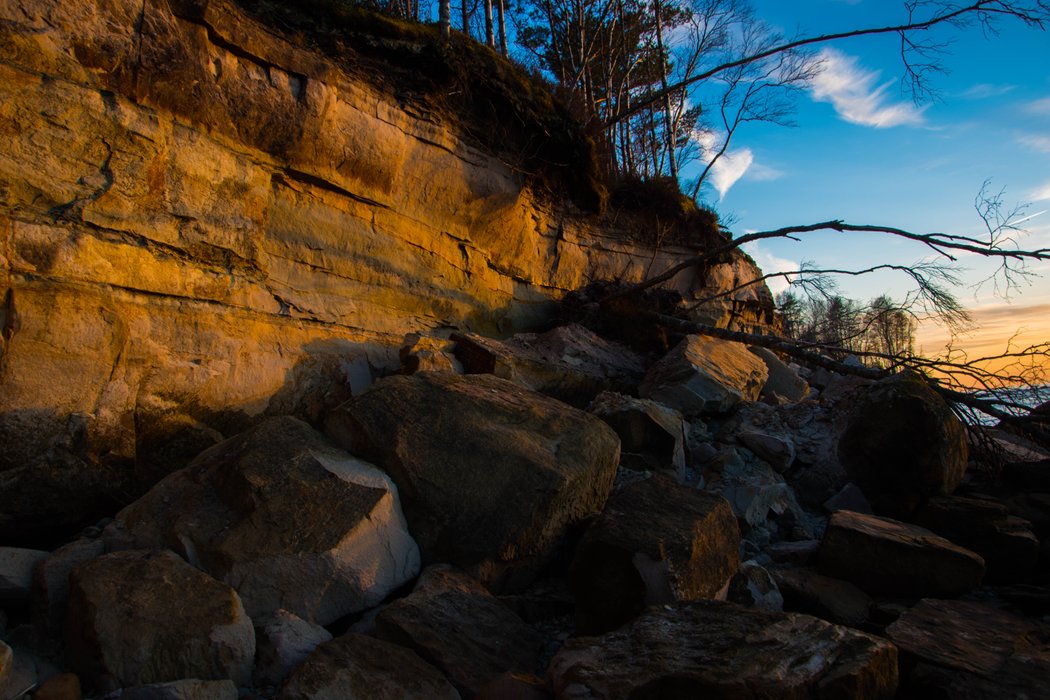 Honestly, I don't know why I haven't visited this place more often. In my opinion, this is one of the calmest places near my home area to be.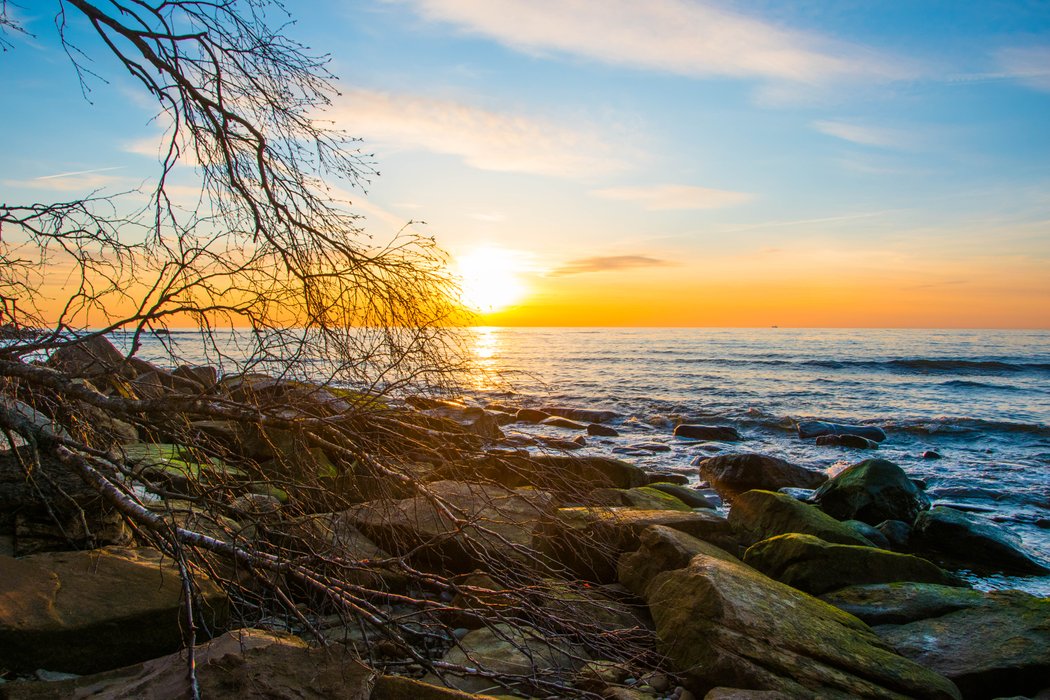 I walked back and forth to take shots on this beach and enjoyed this "remote" feeling.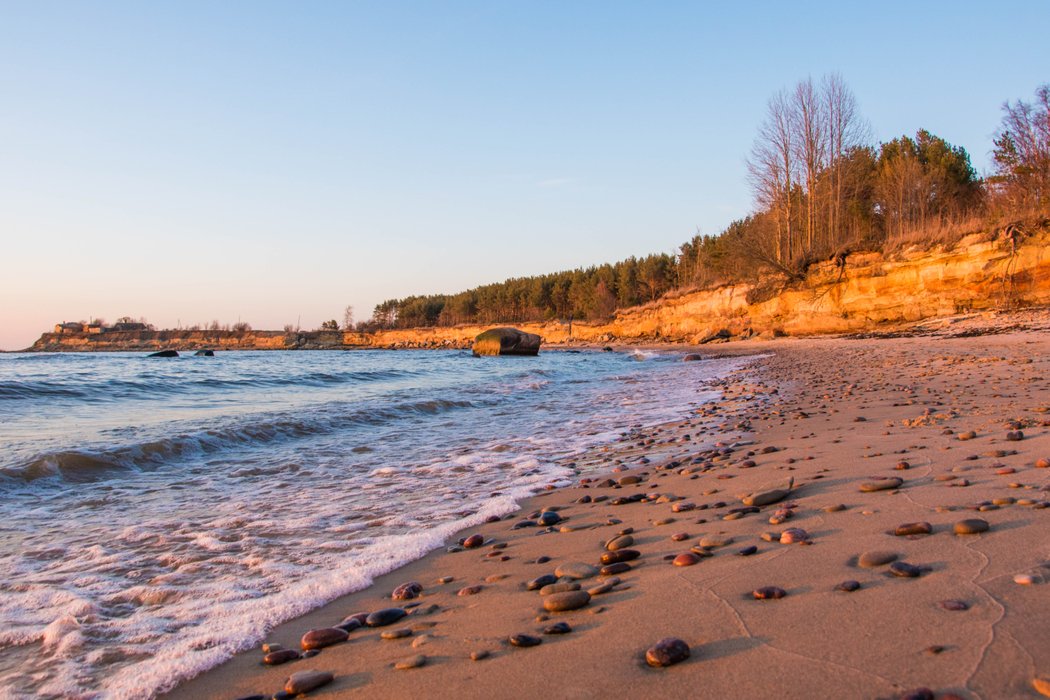 ---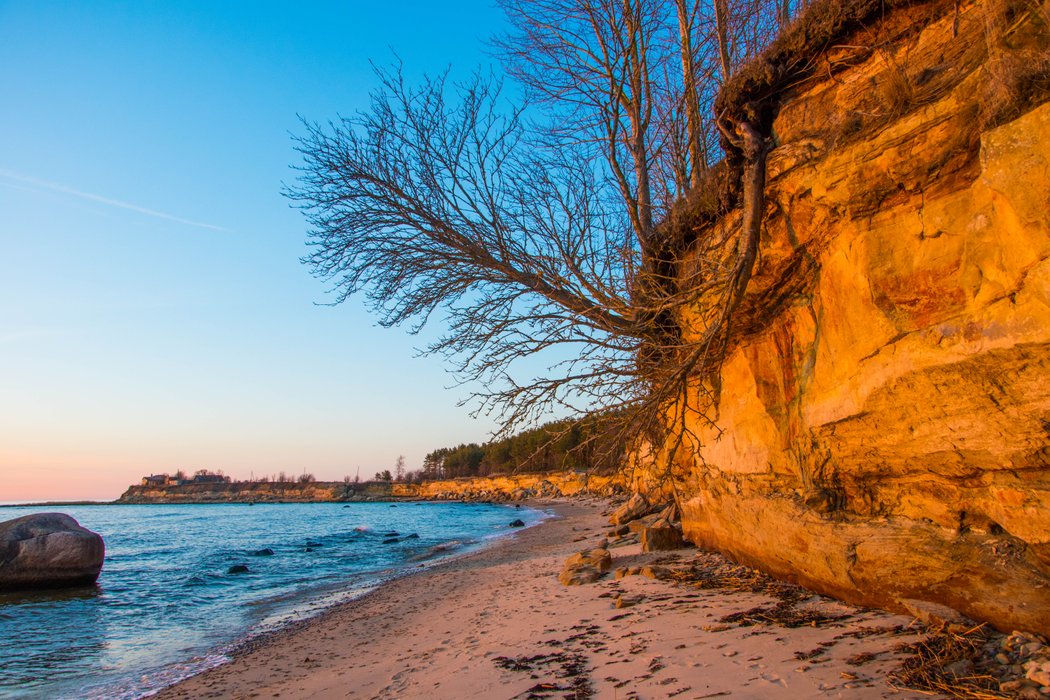 ---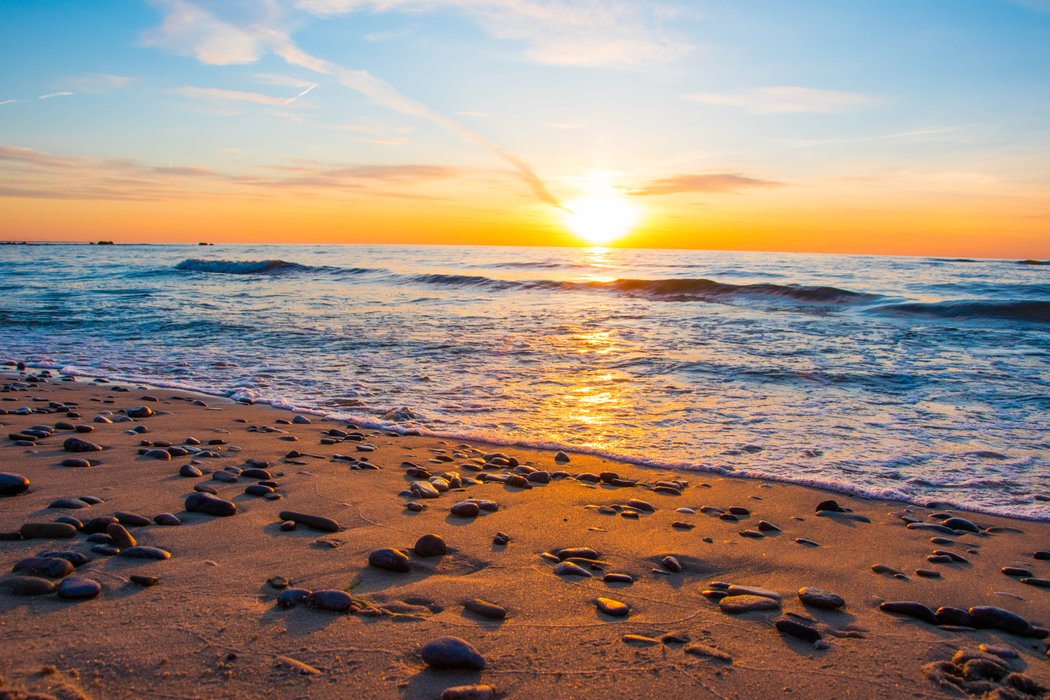 On a summertime, it is also a perfect place to enjoy sunsets. This is exactly what I did.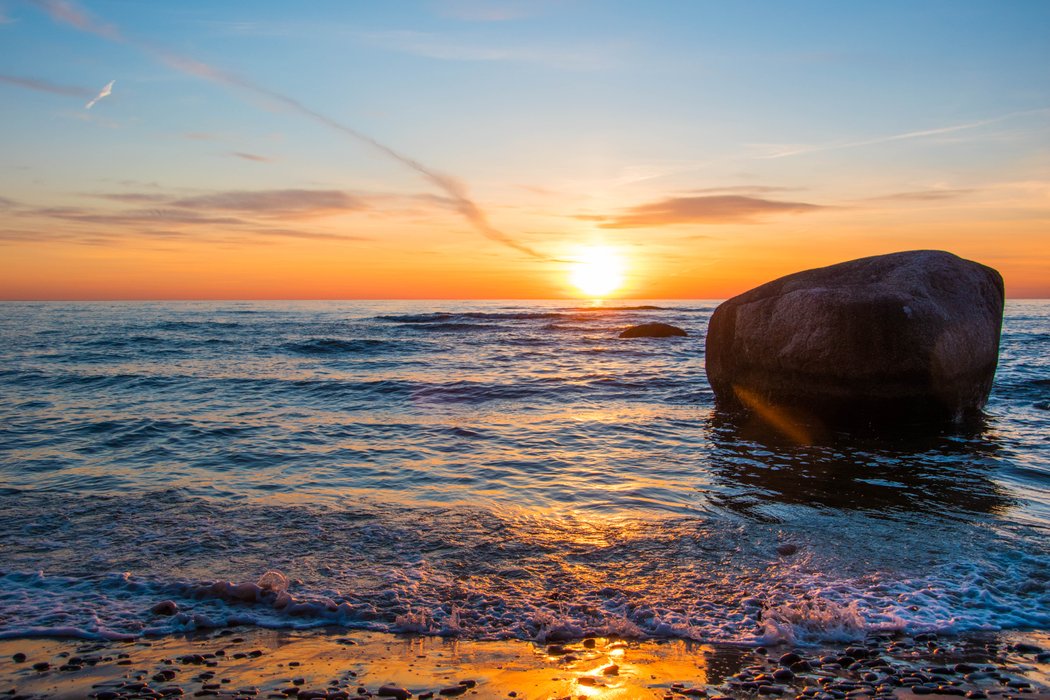 ---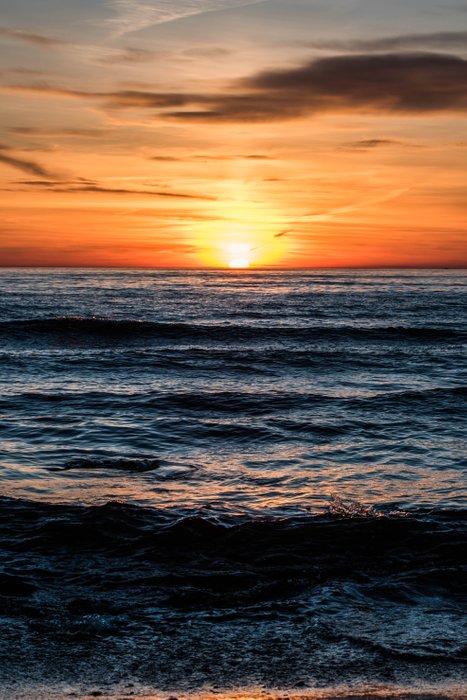 ---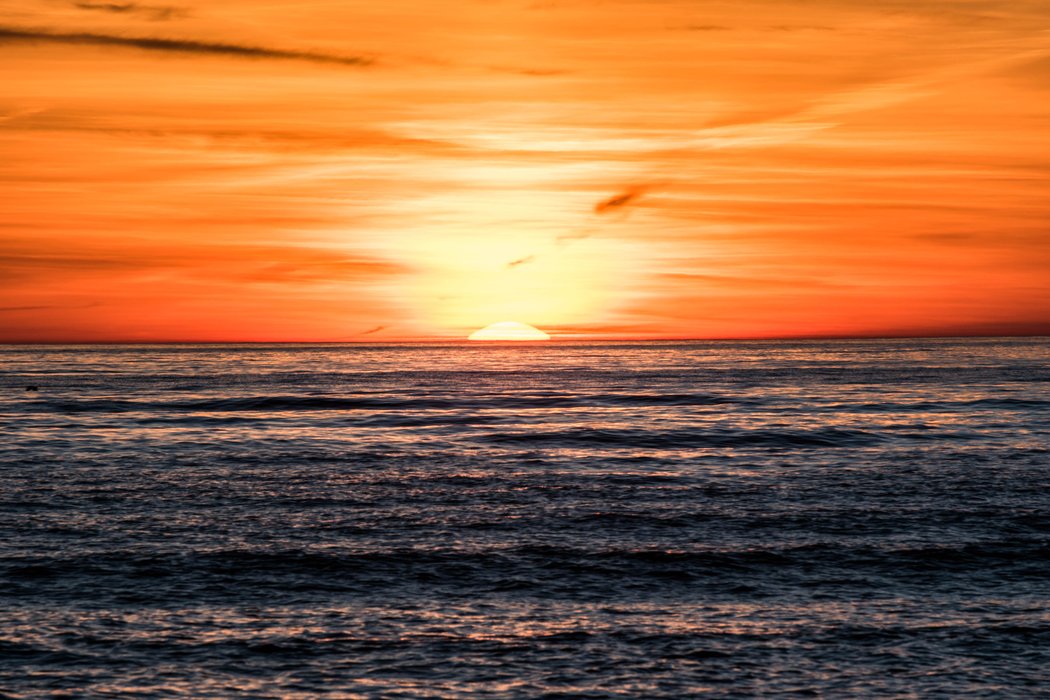 I will go back there soon enough because my friend also wanted me to show her this place.
---
---
---