Gatklettur is a coastal area with amazing rock formations and caves. It is located on the Snaefells peninsula's southern side, not far from the town called Hellnar. It is a popular place among photographers due to its scenic nature. Also not too many tourists visit this place so it gives a better opportunity for the photographers to take shots without people on them.
There is a hiking trail too, about two kilometers long. Unfortunately, we were in a hurry because we had so much stuff to do more on that day and time was getting late already so we skipped the trail this time. No worries, there may be always the next time.
Sadly, photography wise the weather conditions weren't perfect. It was raining a little and it was dull gray outside. Still, this won't stop me and photos will still be captured. I think height if the cliff was around 30-40 meters but that is just measured by my eyes.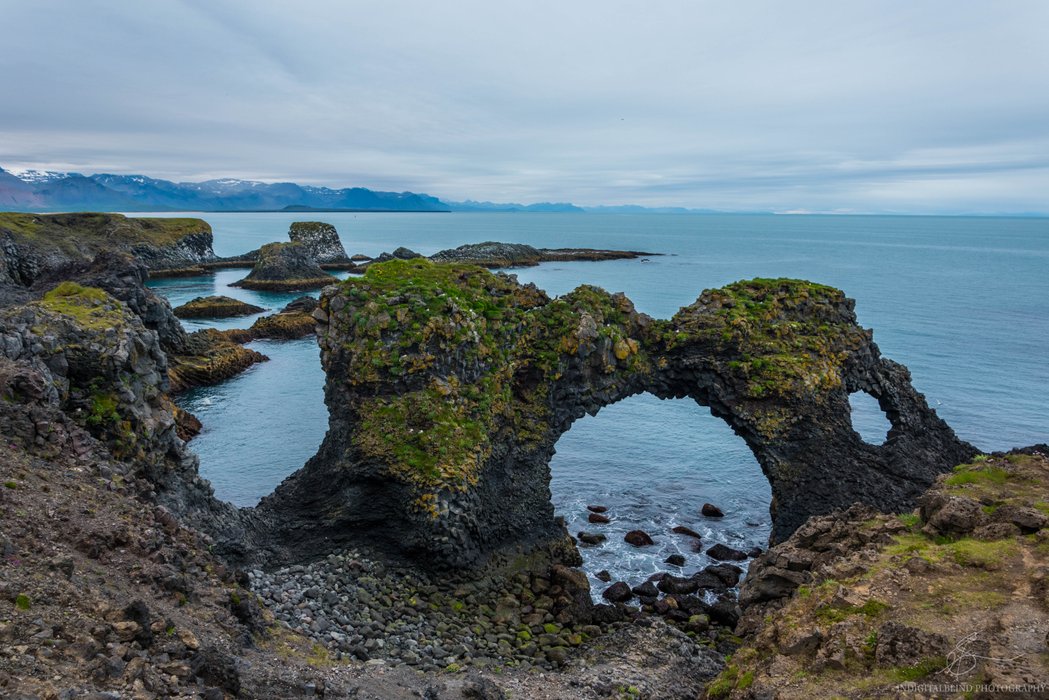 Gatklettur also looks like to be a birds nesting site because these cliffs were full of different bird species.
Stones get this kind of shape when liquid lava comes in touch with cold ocean water.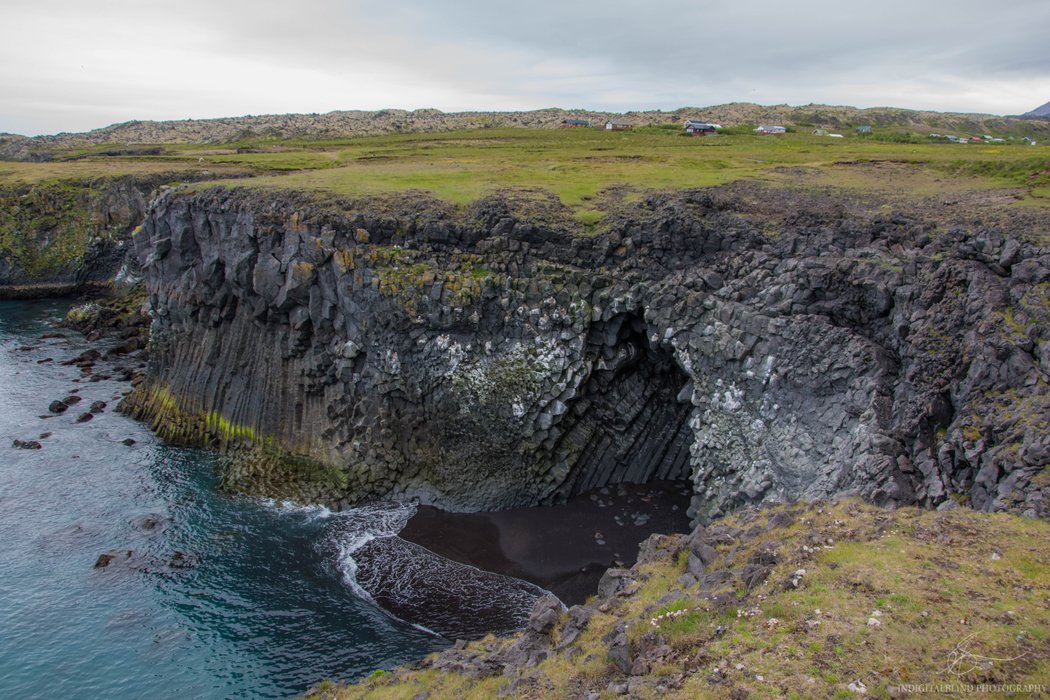 There was also a statue standing in this place on the edge of the coast but I'm not sure what was the backstory of this so I better leave it untold.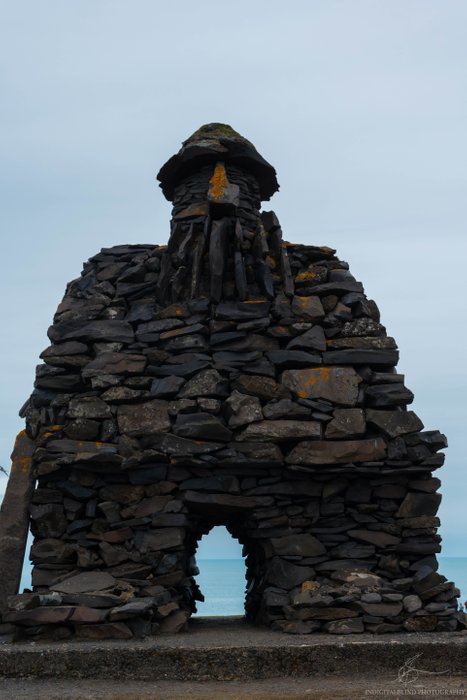 Additionally to the amazing coastal area, there is also a beautiful mountainous backdrop on the other side.
Some hikers on the trail.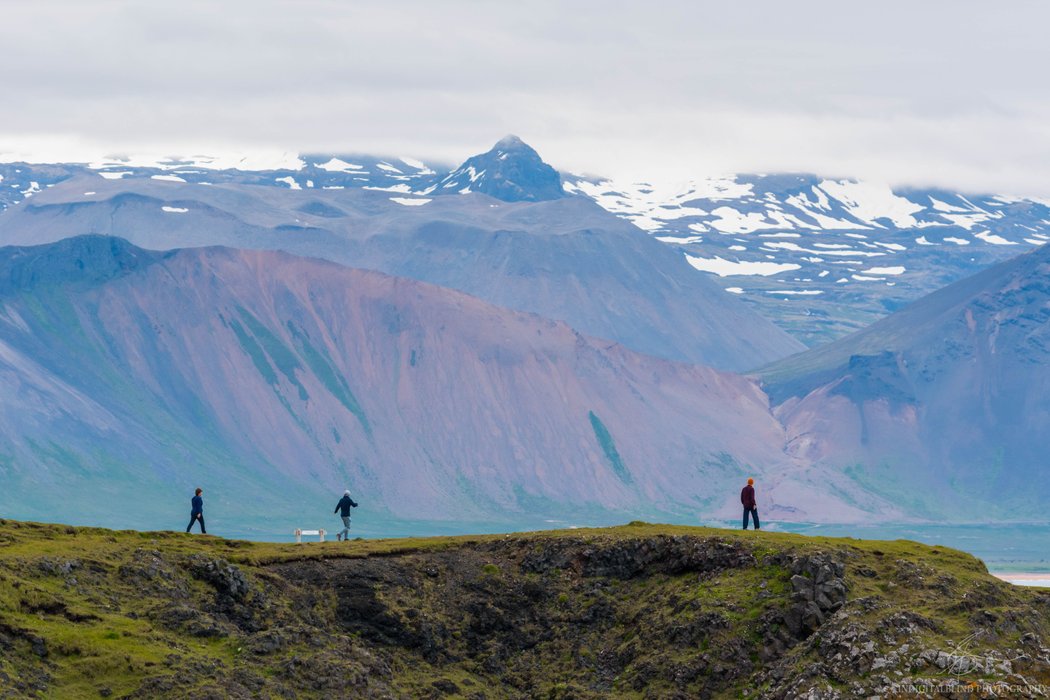 ---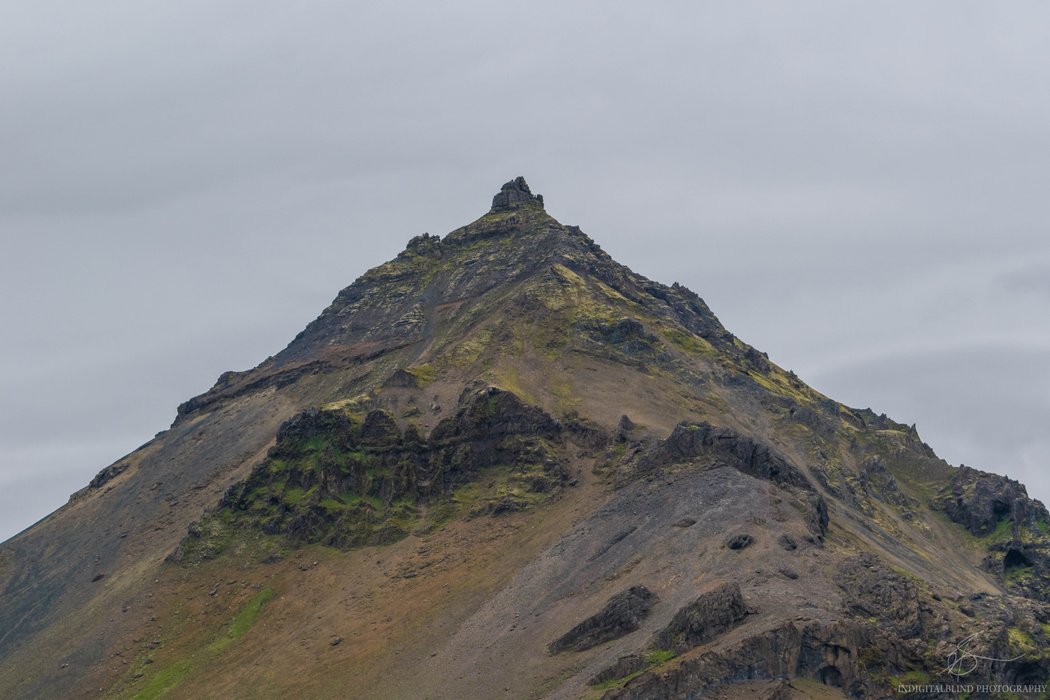 I have only 3 posts left of Iceland travels. I will leave the most special post for the last.
---
---
---