Continuation of my car trip... After the massive cave I visited ( see the post here ) we drove a couple of kilometers further to up to the valley to see this nice view this post is about. We had to drive up to the tow called Sigulda and somewhere from there but I had a little bit of trouble finding the place. After 30 or 40 minutes driving around and blindness walking in forest I found the platform. If you ever wanna visit then see @steemitworldmap comment for the exact location, saves you some trouble.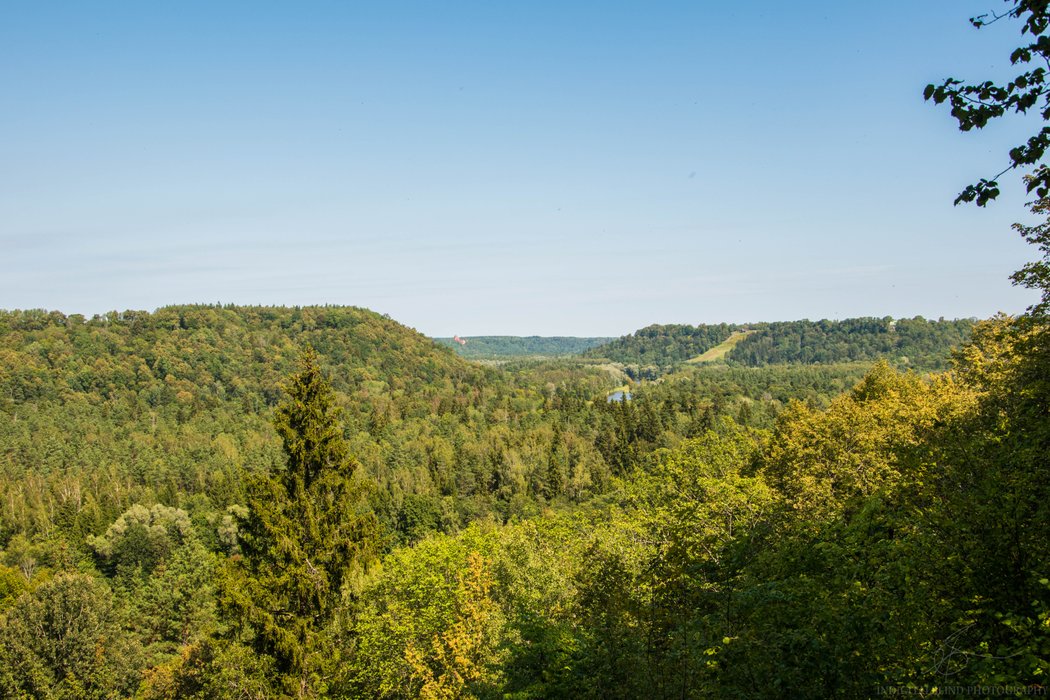 Generally, we are not used to hilly views like this in baltic states so its something special. Look at how much forest and trees there are.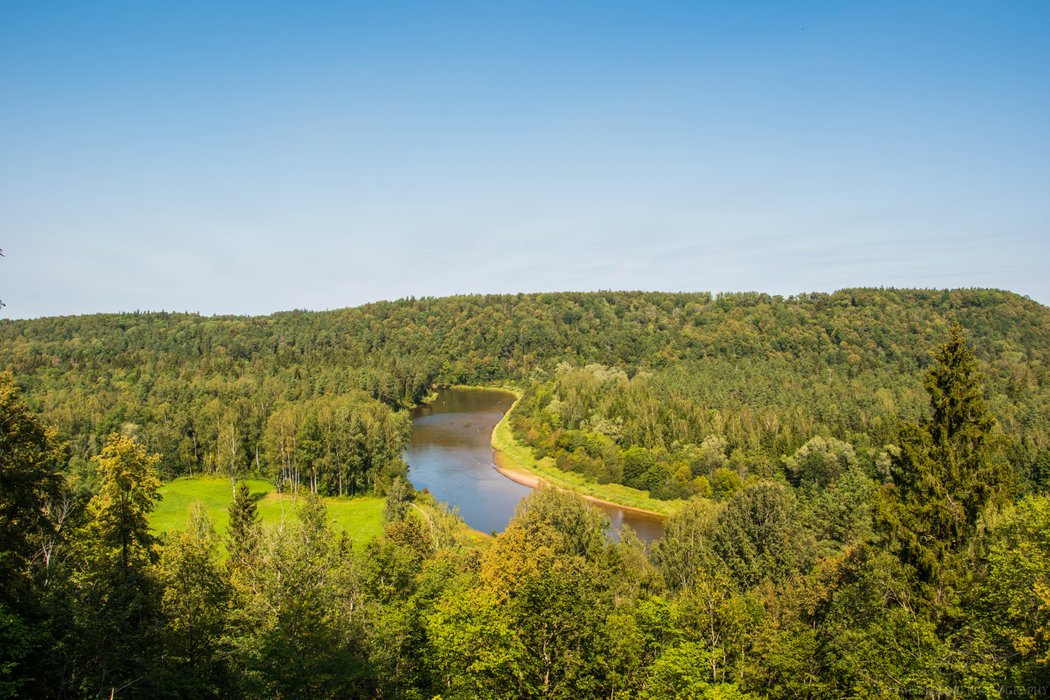 Through the valley flows the Gauja river. This is a remnant from the last ice age, all this valley is actually a result of the ice age. It was carved by glacial melting waters many many years ago.
Since the weather was pretty hot, I and my gr wanted to take a dip in this river and I did a quick google search where it is possible but I discovered that it is quite dangerous to swim there. Supposedly this river floor is rugged and might immediately change from shallow to deep and sweep you downstream. Well, we skipped the swimming idea.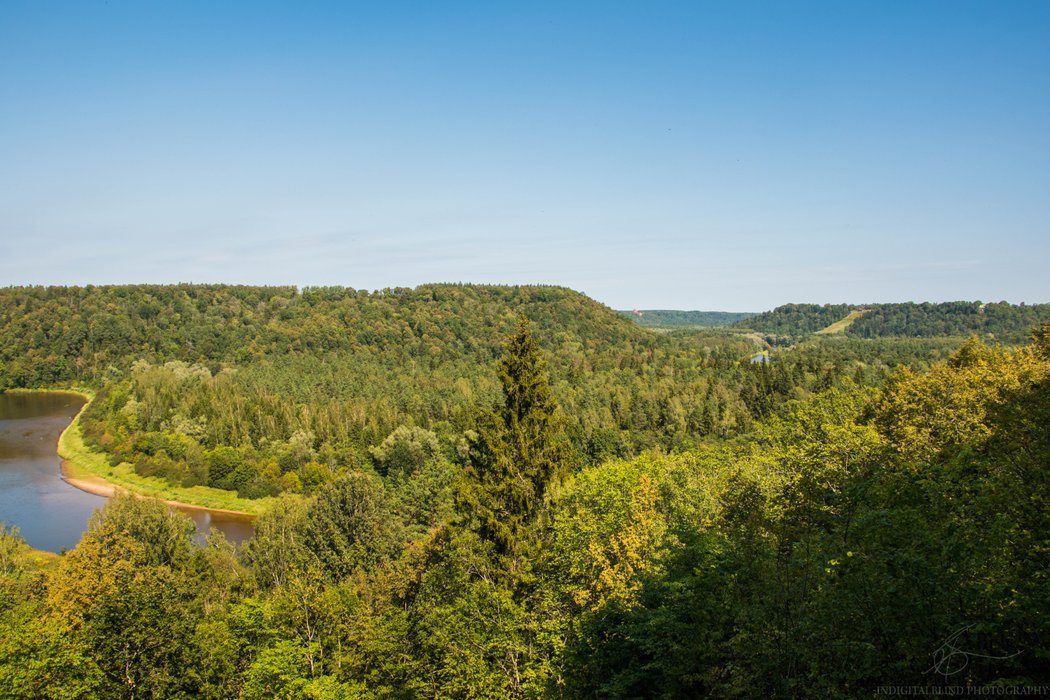 From the distance, you can also see a Turaida castle we also visited but this is a subject of another post.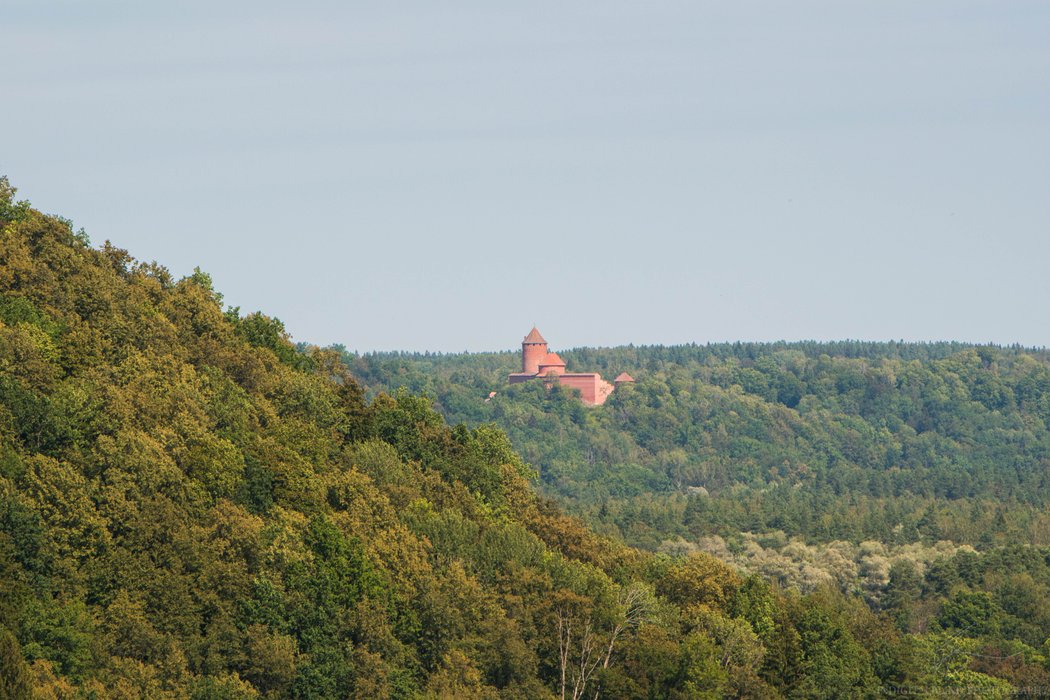 Also, one panoramic shot stitched of 3 separate shots.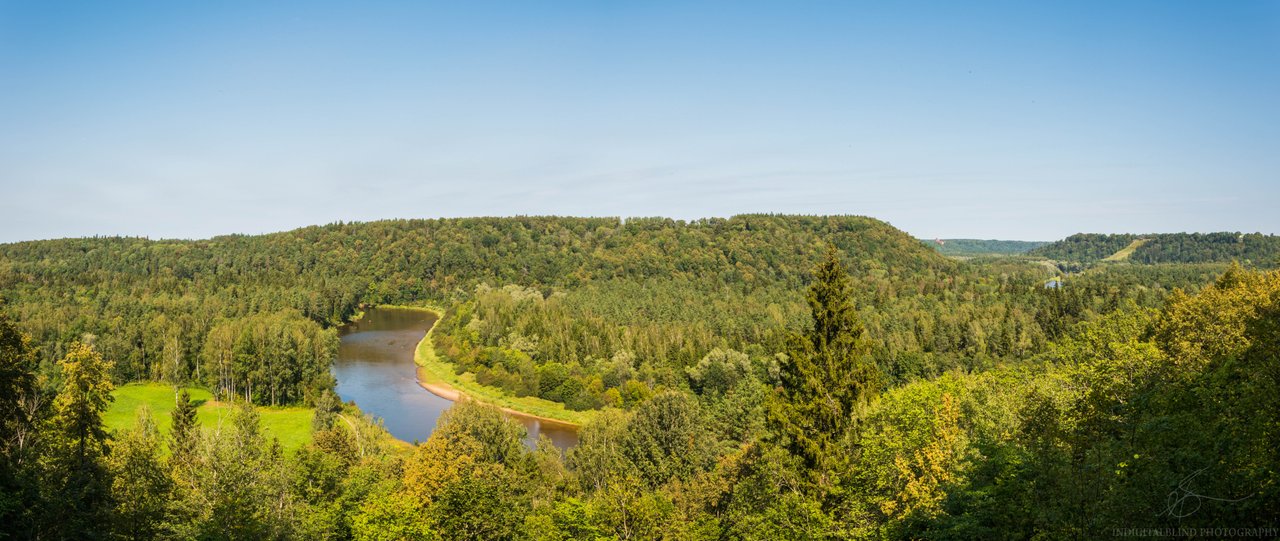 ---
---
---