Things are going towards spring now outside but we are going back to winter here in this post. Around Christmas time I went on a long hike in the bog. This was the time when we had our first deep snow in Estonia and I really wanted to get outside and walk somewhere. The time was limited because it is the darkest time in the year. Actually, it was the darkest day of the whole year. rises a little after 9 AM and sets 3.19 PM already.
This place is called Kakerdaja Bog and it is one of the largest in Estonia. The bog is located on the border of Harjumaa and West virumaa, in northern Estonia. I had to drive about 100 kilometers from my home to reach this place. If you are going by car, it is advisable to go with a higher car because the road is a little rough, 4 wheel drive car is ideal for this when there is also snow in present.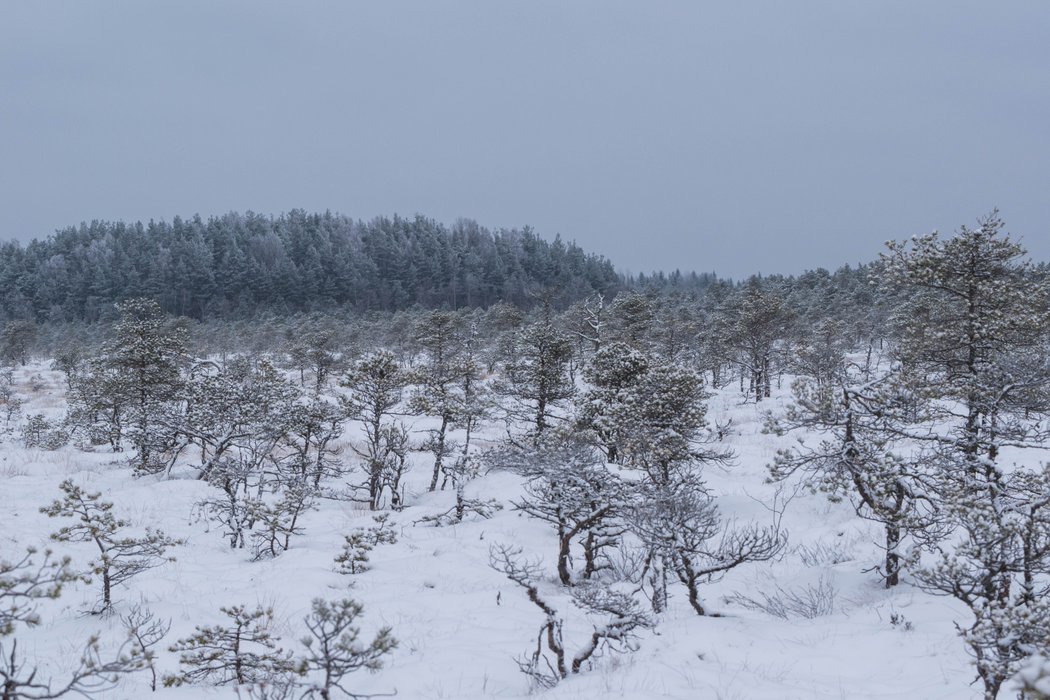 ---
In the spring and fall times, there are thousands of different birds so it is a perfect place for birdwatchers. This bog is also special because there are small hills in this bog. Usually, all wetlands are flat but not this one. Although you can not really see it on the photos, some areas are a couple of meters higher than the surrounding areas and these places are not dry, there are lakes on the higher grounds.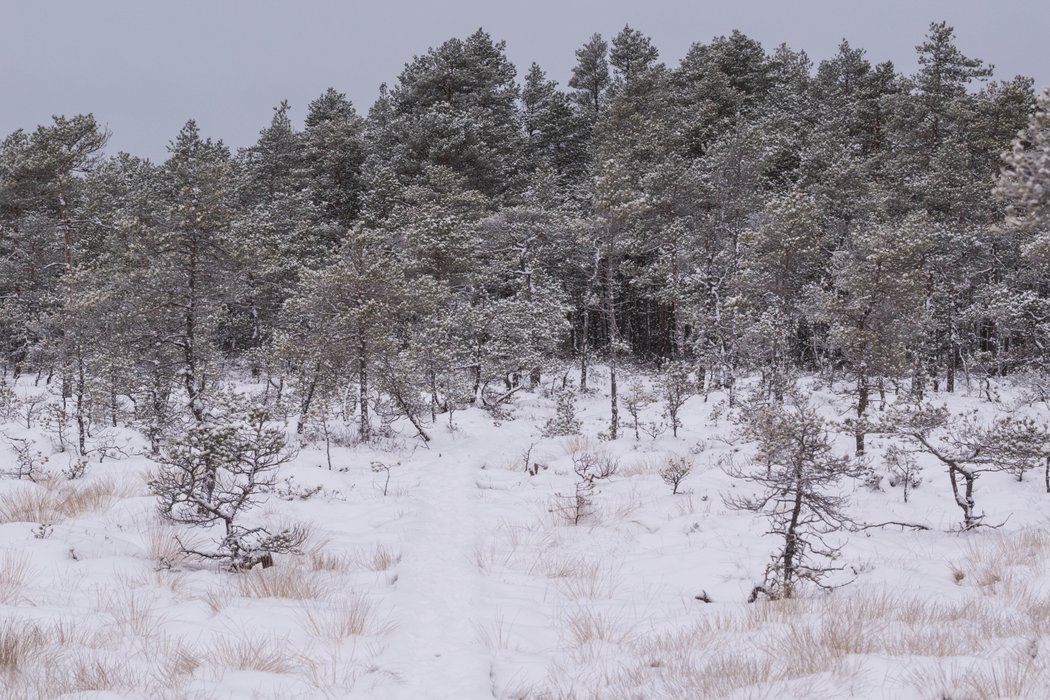 ---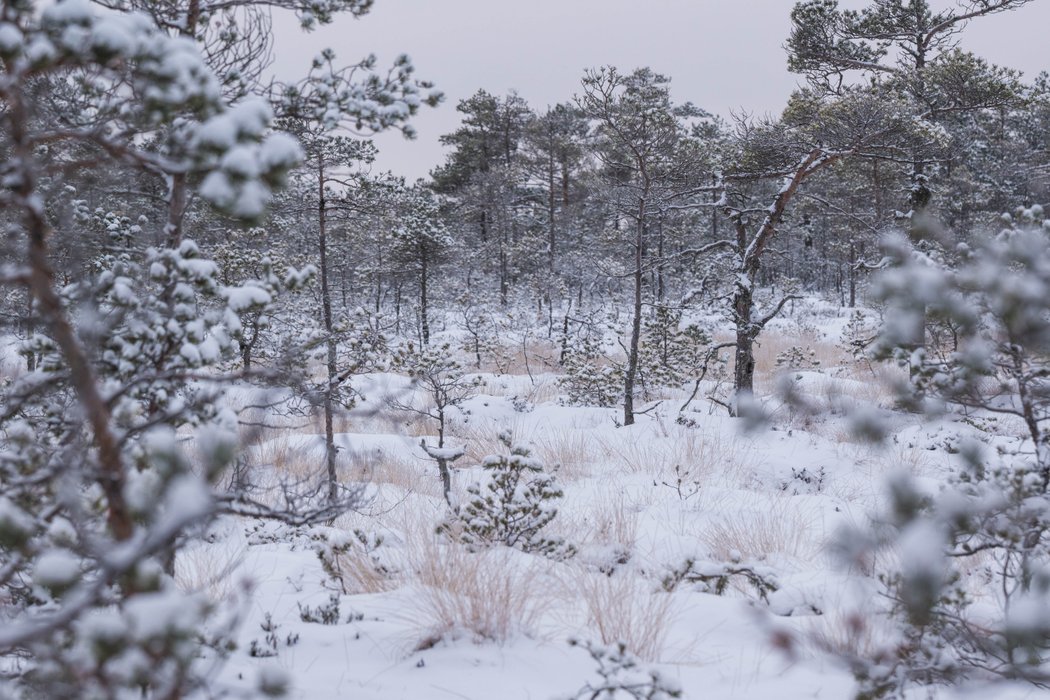 ---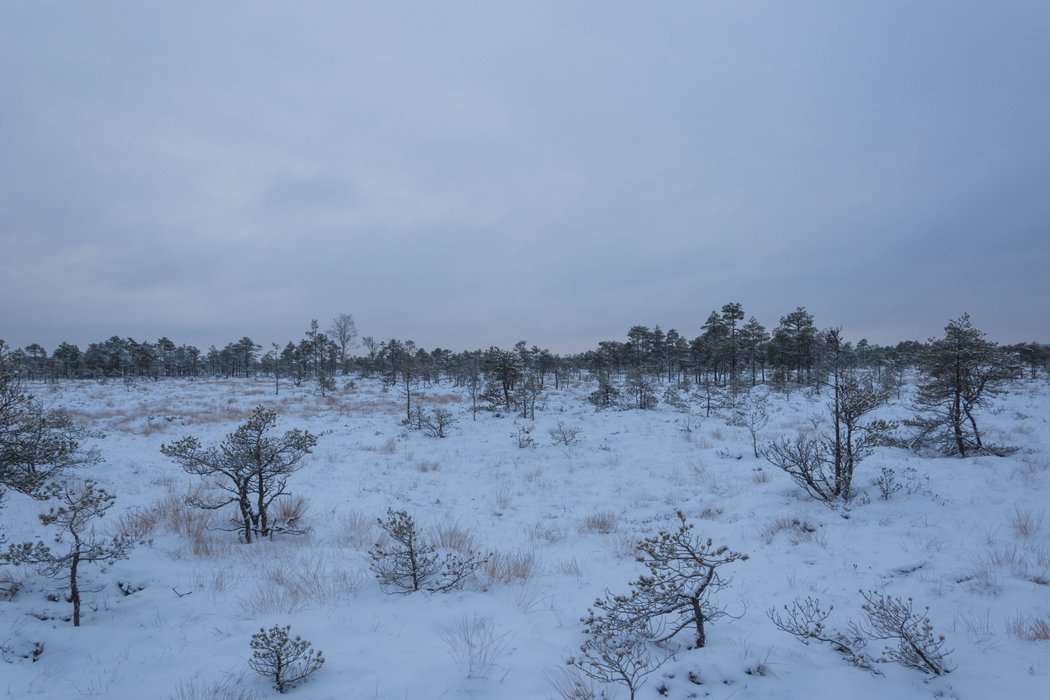 There are 2 different routes to take. I took the one that was longer, a little over 6 kilometers long. In the web, I read that the wooden pathways are not in great shape but they were fine in my opinion. Maybe I didn't see it under the snow that well but they felt smooth and I didn't fall through the pathway nor ice anywhere.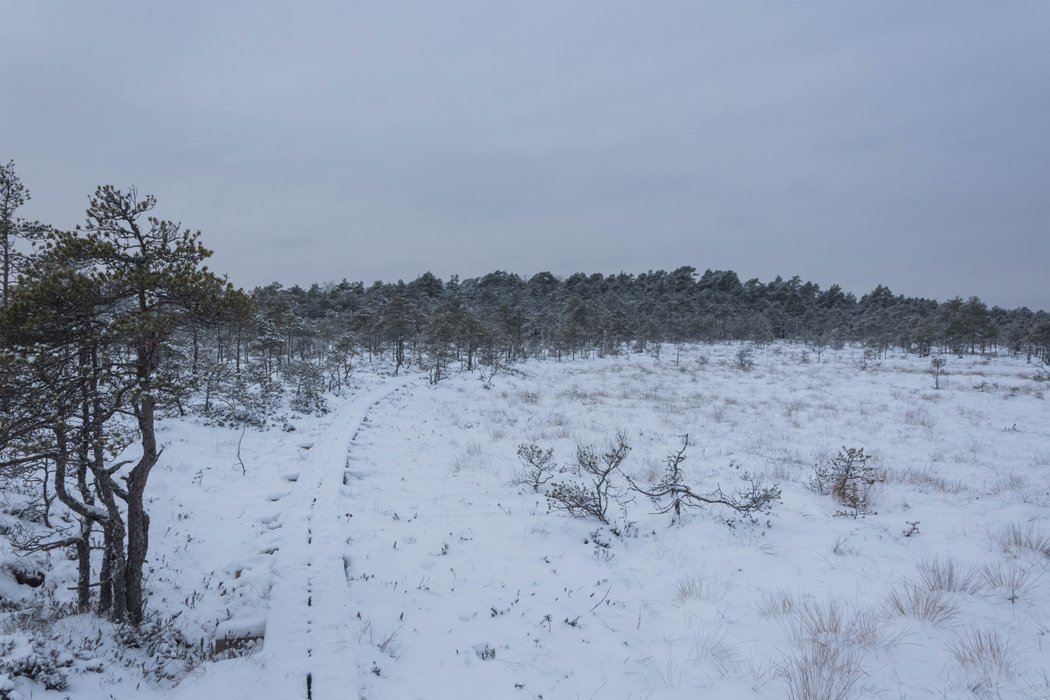 ---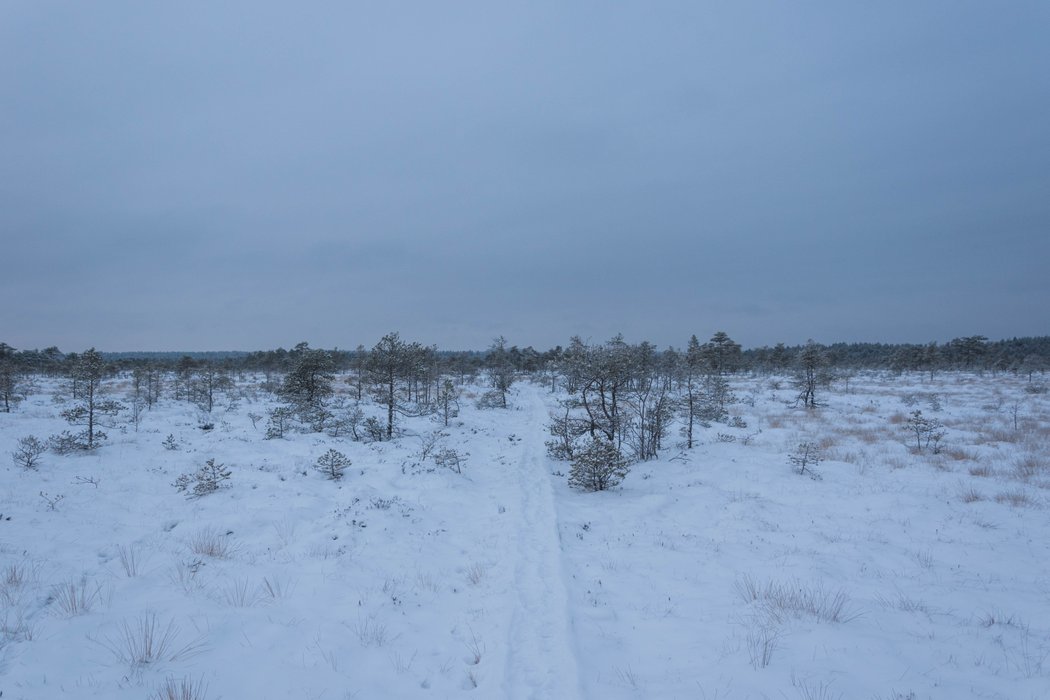 Although there are hundreds of small lakes everywhere, there is one big one in the center of the bog. It is called Kakerdaja lake.
I thought about going on the Ice but I didn't have guts for this. The weather had been colds for a week but still, better be afraid than sorry.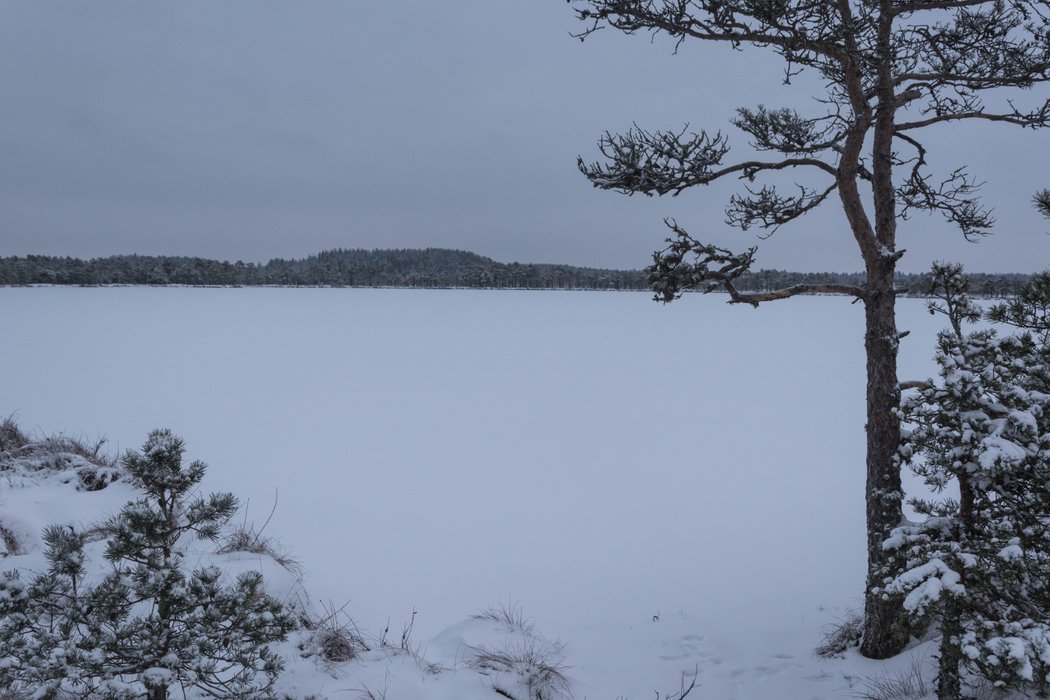 ---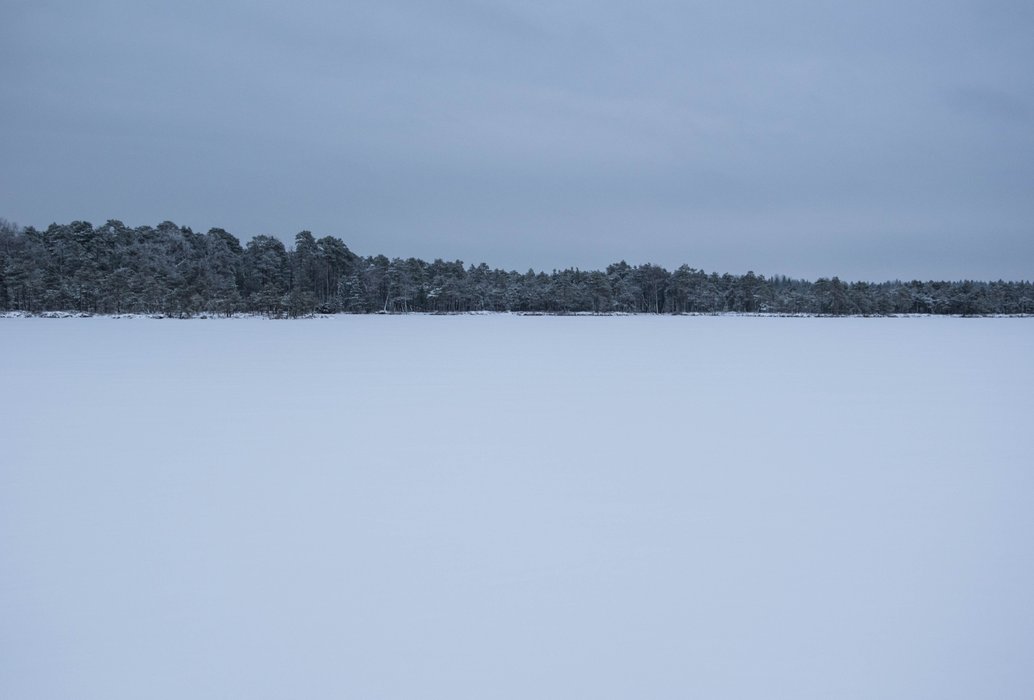 ---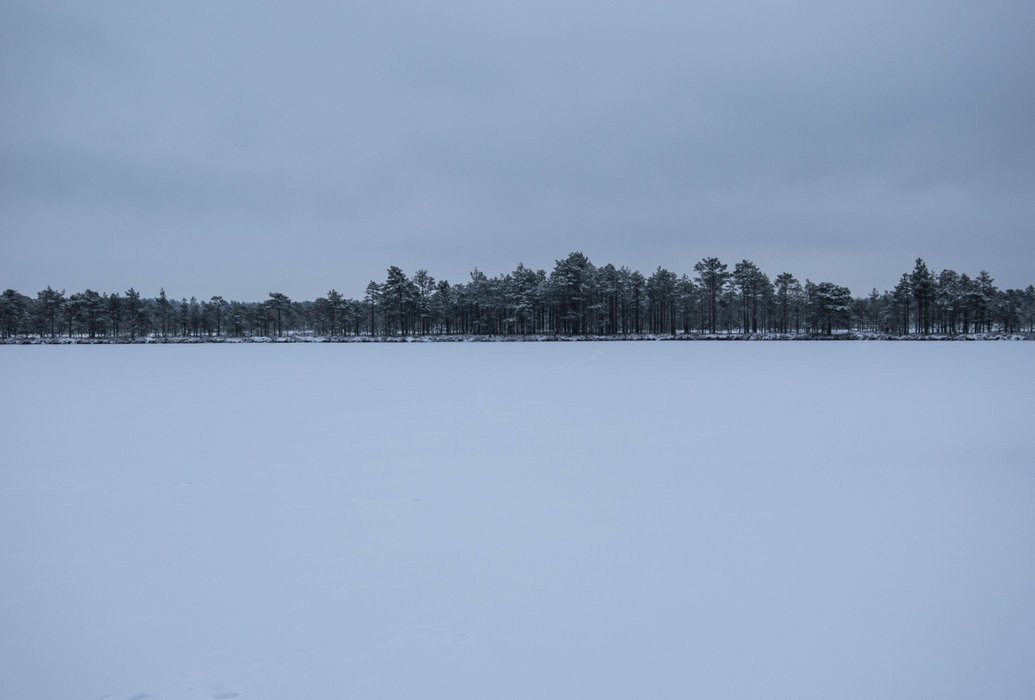 I am looking forward to going back there in the spring or summer.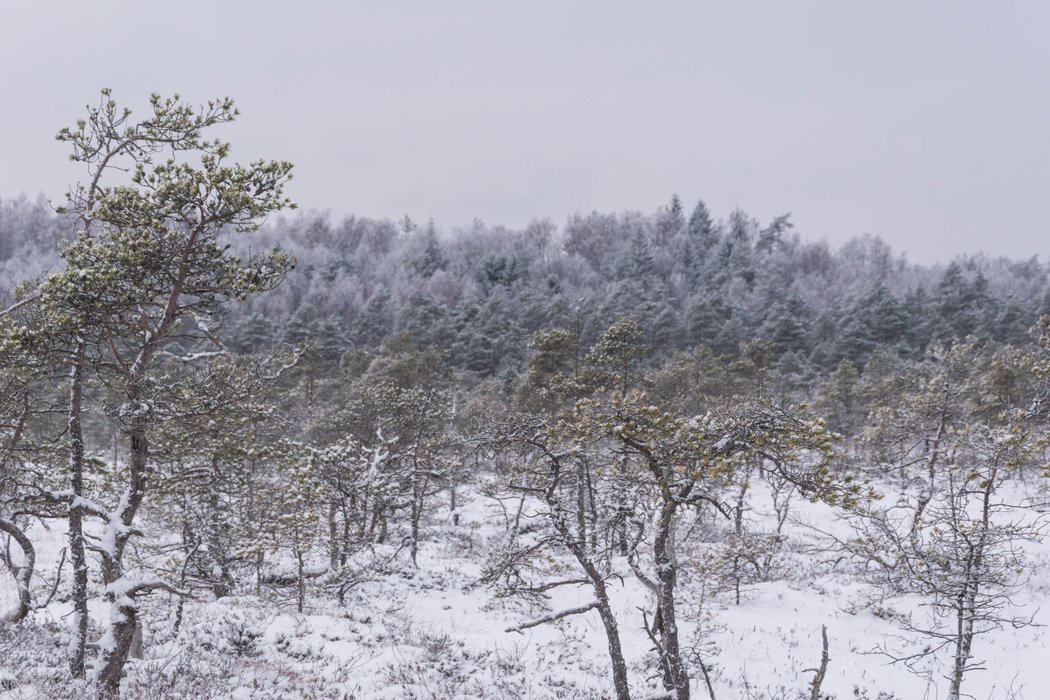 My GF and I also did a little picnic in the forest at the shore of some lake so phots of this paces are going to be in a post I do tomorrow.
---
---
---