Continuing on with the car trip I have talked about in the last couple of posts. Today we will be moving forward and going to Latvia. I didn't have a plan to go there before but since we camped so close to the borded we decided that we should go and buy some alcohol because it's much cheaper there. I am an adventurer and since we will be going to LAtvia I wanted to drive a little bit further, near the Gauja river.
This is a river surrounded by a huge canyon but this is the subject of another post. Today I want to talk about the place located in the same canyon in Latvia, near the town of Sigulda, Gutmanis Cave.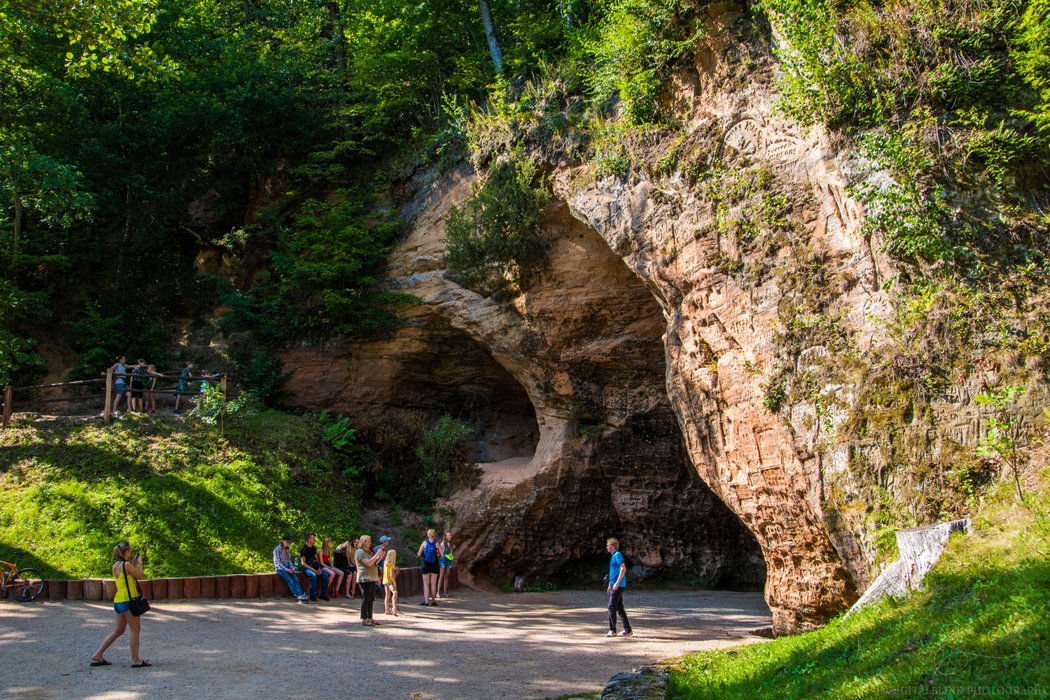 This is the largest natural cave in the whole Baltic states( Estonia, Latvia, Lithuania ). Dimensions of Gutmanis cave are 12 meters wide, 10 meters high and 18 meters deep. It is once carved by a Gauja river water when glacial melting was in effect.
Unfortunately, most all the photos are with people on them. This is unfortunate because I didn't have any other choice. This place was packed with tourists.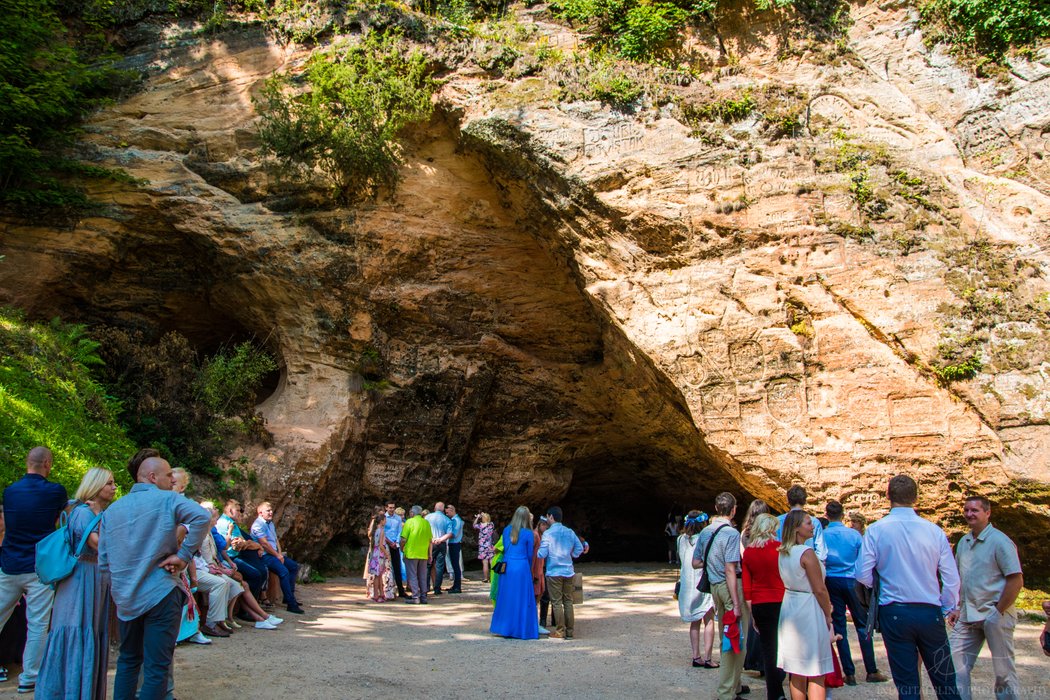 You can see many carvings in the stone on the walls of the cave. This is showing that it has been a tourism object for a very long time. The oldest carving I saw was from the beginning of the 1800's. There are probably much older ones there. Today it is forbidden to carve anything on the walls because it is protected archaeological and geological monument.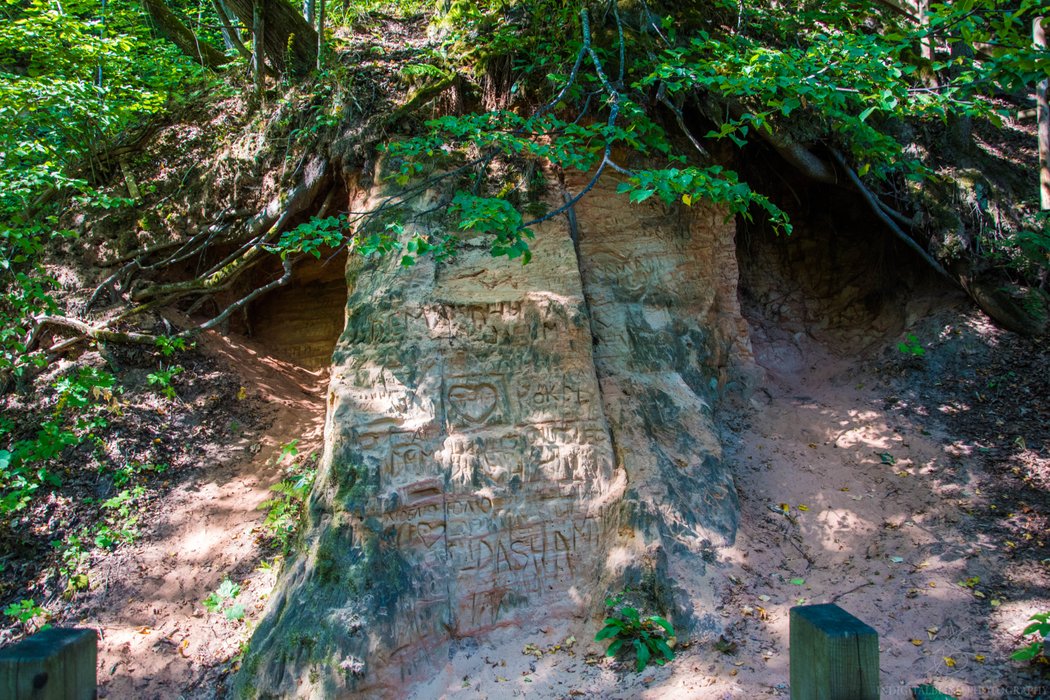 ---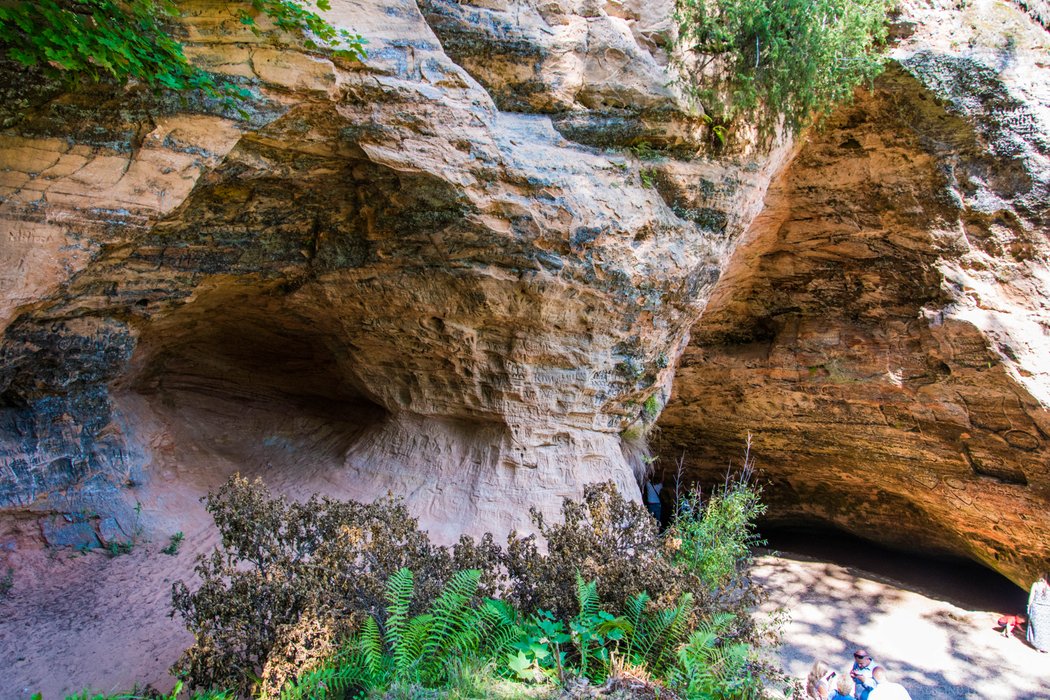 Ther is also a spring inside the cave. Long-time ago one man lived there and healed people with the spring water of this cave.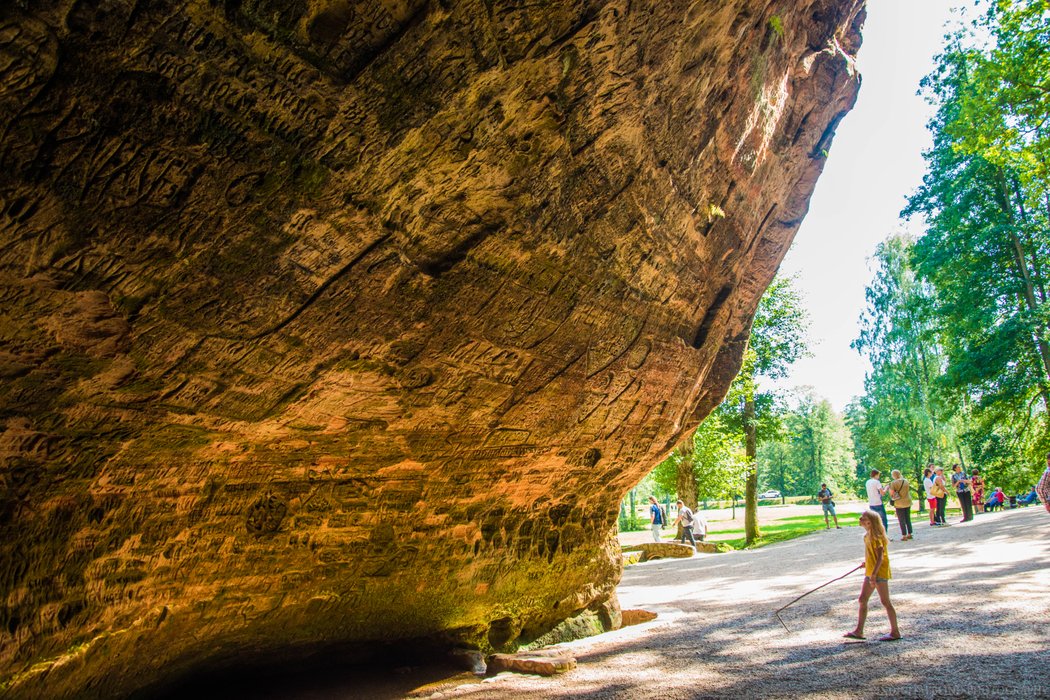 ---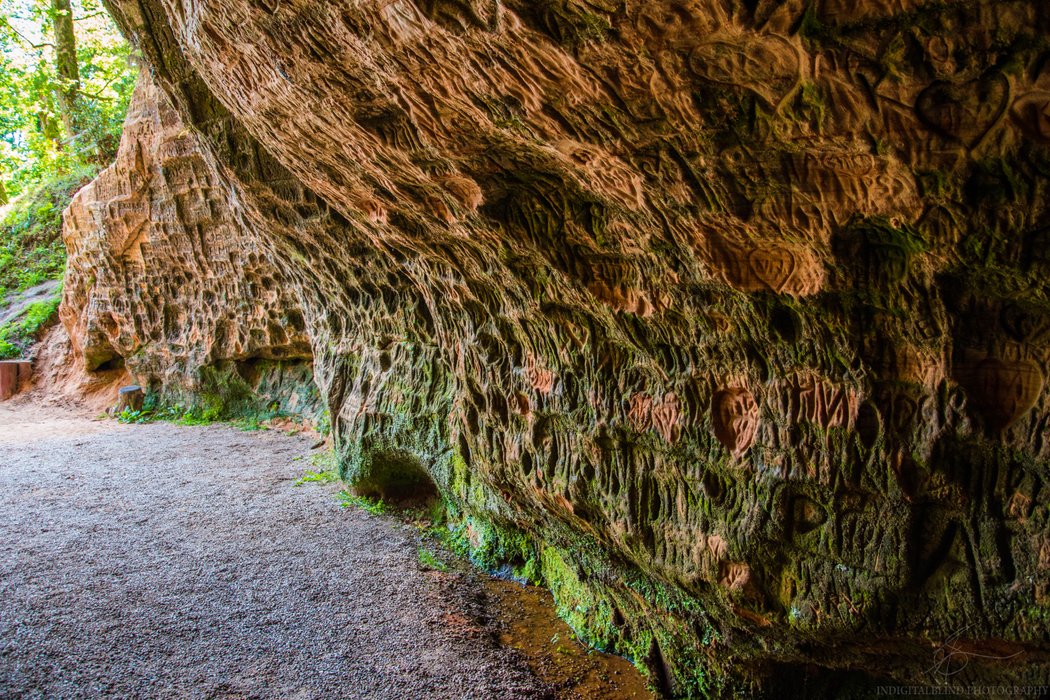 Whenever you visit the area, definitely look up this cave.
---
---
---