When I was on Iceland, I drove around the Snaefells peninsula. On the road I came across the Saxholl volcano crater. I didn't intend to visit this place but decided to check it out there. There are several eruption craters on the peninsula but Saxholl is the most popular one. It is located 9 kilometers from the Hellissandur the westernmost tip of the peninsula.
This place is perfect to go for people not wanting to hike to much. It is easily accessible due to a road leading there and the crater itself is approximately 100 meters high so it doesn't require much time to climb it. Even more, I wouldn't call it a climb either because of it really isn't. A nice stairway leads straight to the top so it's more like a walking path.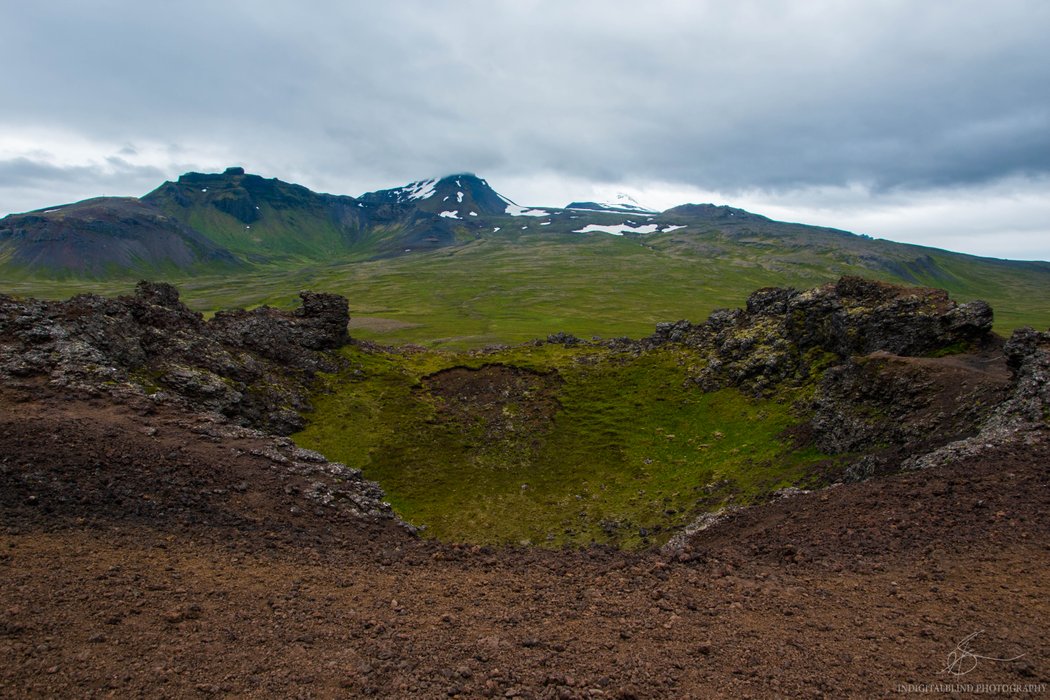 This volcano is estimated to have erupted approximately 3000 years ago and most of the surrounding dried lava fields are the result of these eruptions. When you reach to the top you can see a nice 360 degrees view and take in some breathtaking scenery sights. You can also easily walk on the rim of the crater.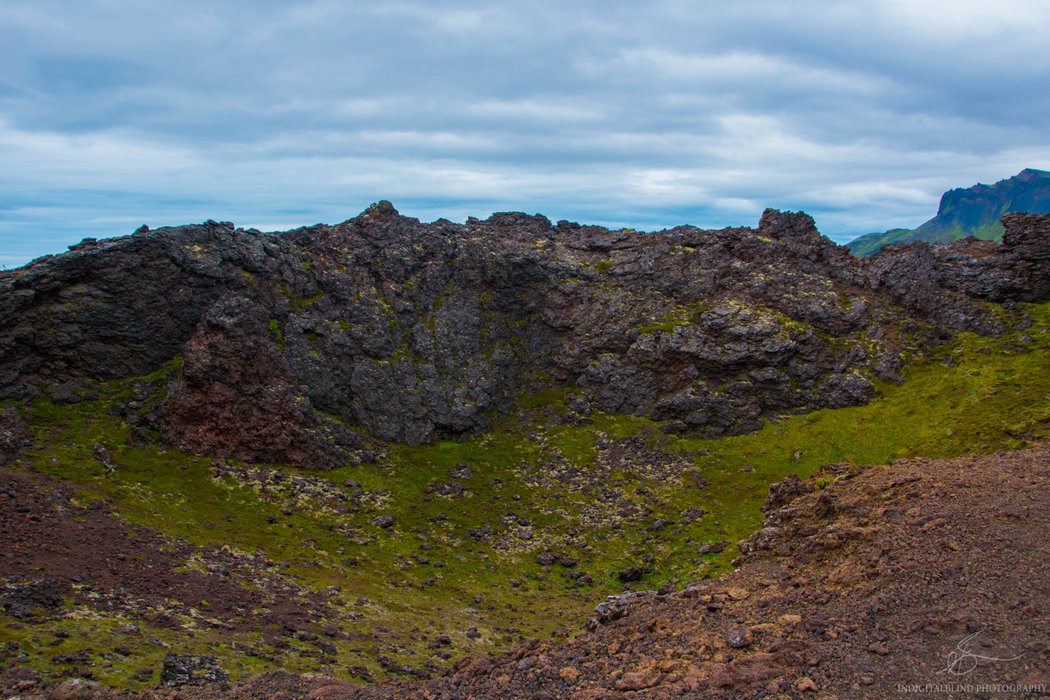 ---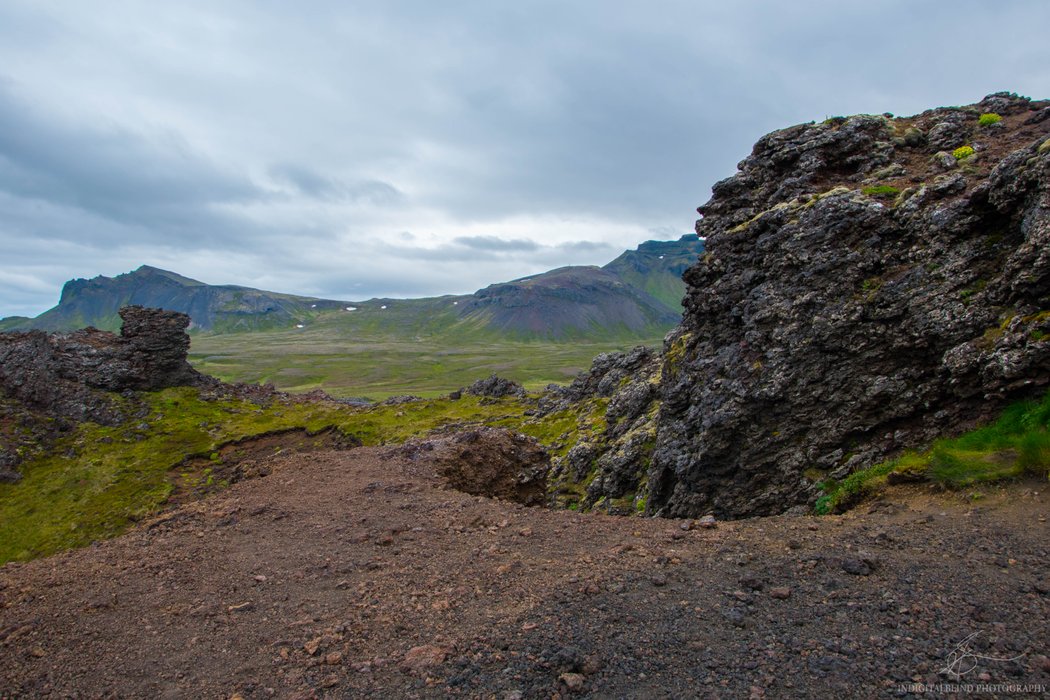 In fact, Saxholl is not one volcano, it's actually two of them side by side. There is no stairway that leads up to another one so not many people go there. This is the shot of the neighboring volcano crater.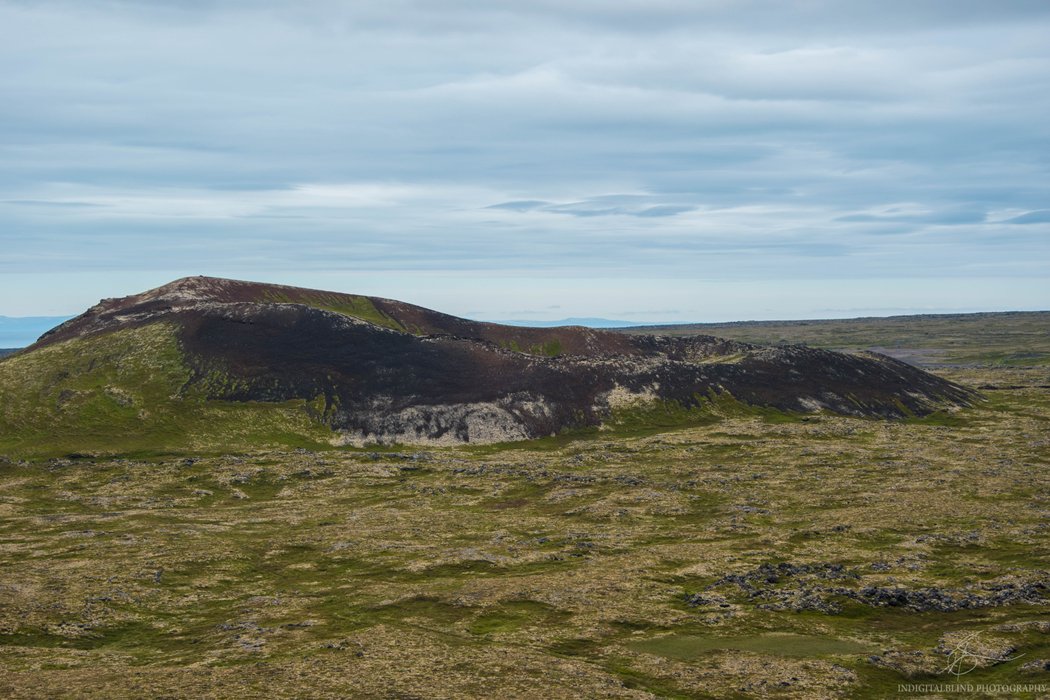 Also on the top, you can find a map with distances to another places.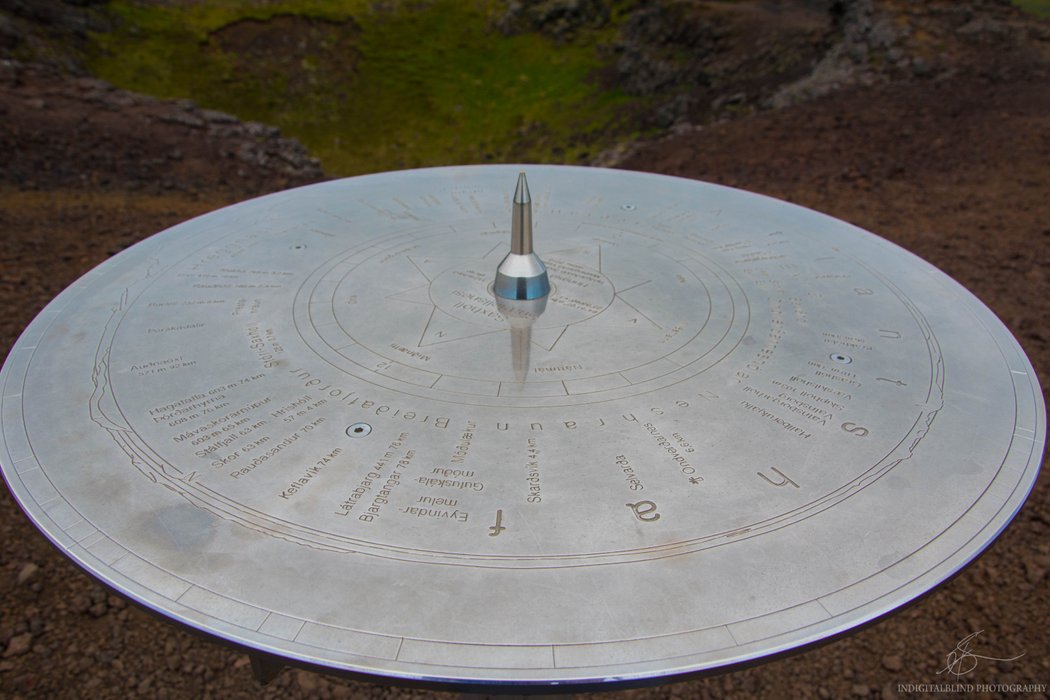 After we were done with this volcano we drove a little further and pretty close to the Saxholl is Vatnshellir cave. It leads deep down to the ground where you can explore lava tunnels. Unfortunately, you can't go there without a guide and without proper gear. We really wanted to but there was a chance in two hours and we didn't have this kind of time to wait it out, we had a long hike up to European highest waterfall planned to make this day.
Here is a photo of the cave entrance.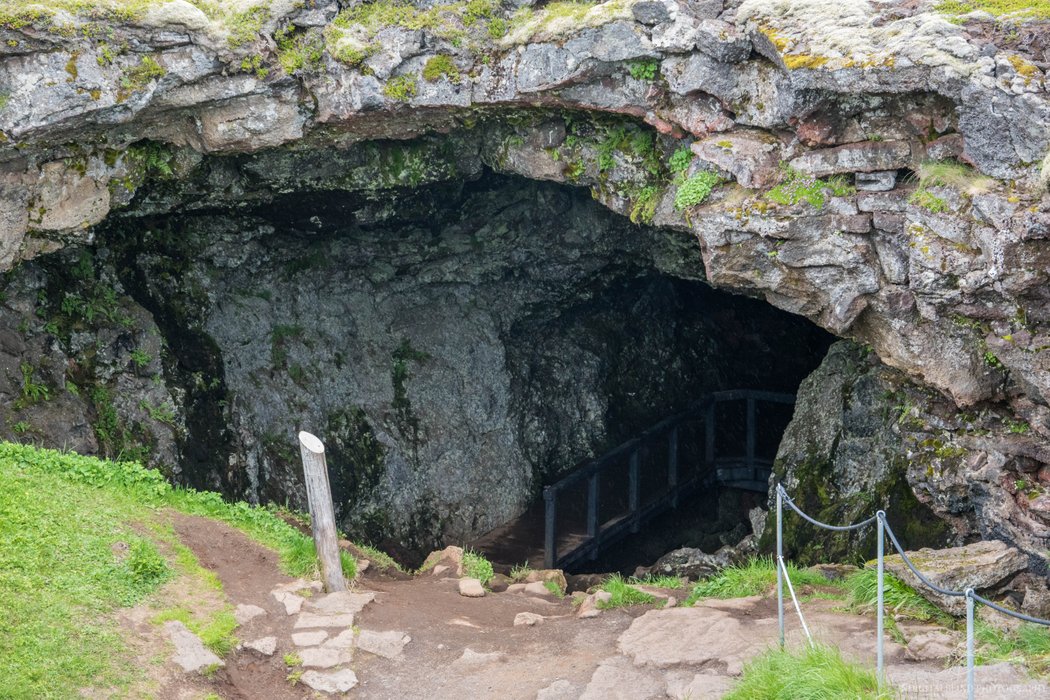 ---
---
---