(Hello. Please don't panic. I'm trying out travelfeed!)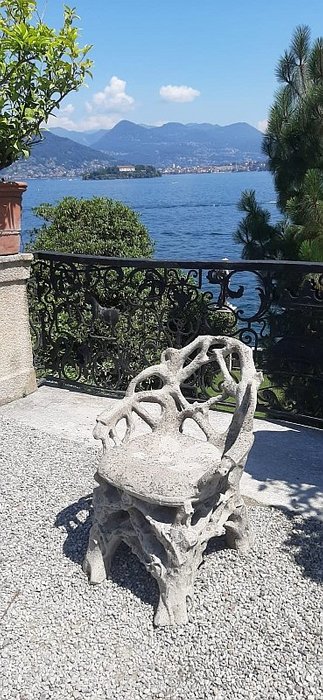 My parents are celebrating their fiftieth year of marriage. As a surprise gift, my brothers and I took them to Lago Maggiore (Lake Major) for a short holiday. My mother lived there for a part of her childhood, now in her old age, she's busted her hips and can only walk with our assistance. This trip was about revisiting her old familiar haunts, proving to her she can still enjoy her final years.
---
The COVID-19 situation in Italy
---
It appears largely under control, for now. Experts agree that the worst of the first wave is in the past, and a resurgence--if it comes to pass at all--isn't expected earlier than Autumn. We have 15 thousand active cases in quarantine, of which less than 1 thousand show symptoms and are therefore hospitalized. New cases are down to one hundred per day, mostly in the Lombardy region, mostly asymptomatic; these numbers have been improving daily. As a rule, the newly infected are tested and isolated before the virus has time to spread beyond their closest contacts.
The national borders are going to be selectively reopened in a few days. It's not a bad time to visit the country: tourist spots are way less crowded than usual, and you can reasonably expect discounts on lodging. You should be aware of the restrictions still in place, which are:
face masks are mandatory indoors, and also outdoors wherever you can't maintain a safe distance from other people. Bring your own.
shops and facilities provide free hand sanitizer and check your temperature as you enter, refusing entry if you're feverish.
resorts and transportation are open but operate at a reduced capacity to guarantee social distancing between customers.
if you get sick, you're supposed to return to your house or hotel, phone a doctor, and follow instructions. Health care is free.
---
Lago Maggiore (Lake Major)
---
It's the longest and deepest lake in Italy. Separating the regions of Piemont and Lombardy, nestled between the Alps and reaching into Switzerland. Its climate resembles the tropics--lots of sun, humidity, and rainfall. Quaint villages and well-tended small towns clutter the shores. Winding, steep, and very narrow roads climb the surrounding hills. Drive with care. Expect lush foliage and flower fields everywhere you visit.
A big inconvenience is the lack of adequate parking space. Most visitors come in their own car or rent a vehicle, and slots close to popular attractions are quickly filled up. You should plan accordingly, starting early in the morning.
A popular and convenient means of transportation is the line of water buses. You can board a passing battello in any of the coastal villages and it will leisurely take you around the lake, stopping at every town and island. Check the timetable in advance and get to the wharf at least half an hour early, tickets can't be booked and are frequently sold out.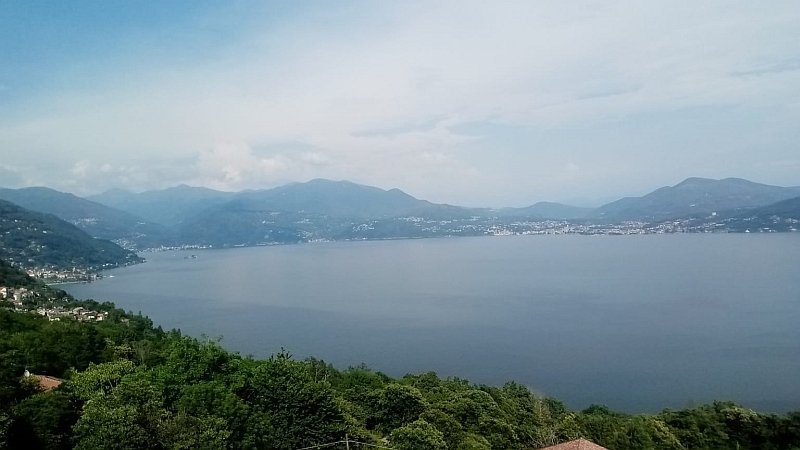 This is the view from the apartment we rented, you can see the Swiss shoreline on the other side of the lake.
Let me point you to a couple of places you should not miss if you happen to visit the lake.
---
Villa Taranto
---
This is a famous botanical park with some historical significance. The complex dates from the late 1800s with several renovations being applied during the following century. The visit takes a few hours, or half a day if you take it slow and stay for lunch. Two paths lead to stairs but most of the circuit is wheelchair-friendly.
Views are pretty amazing if you like this sort of stroll: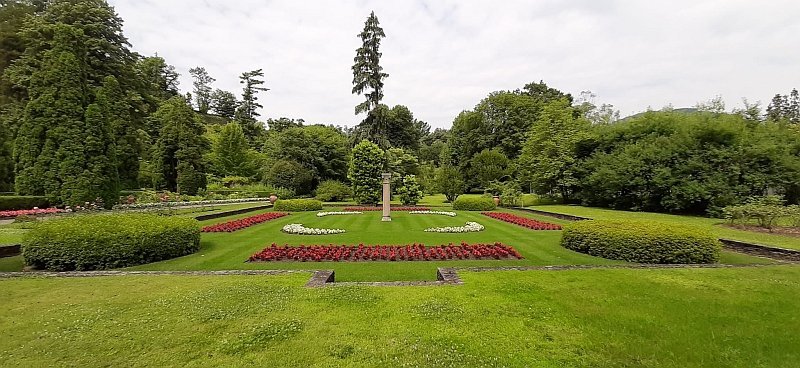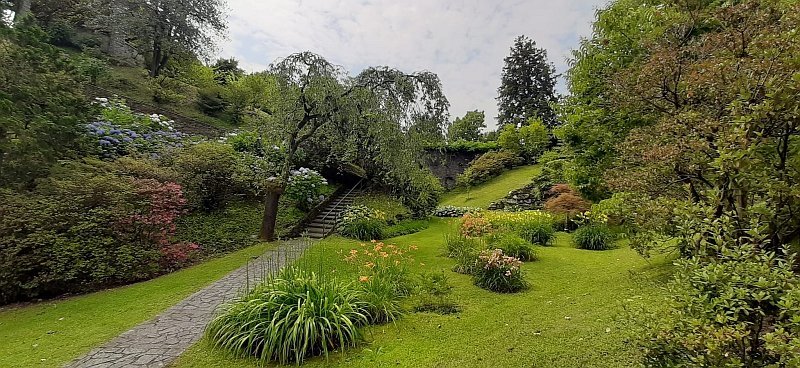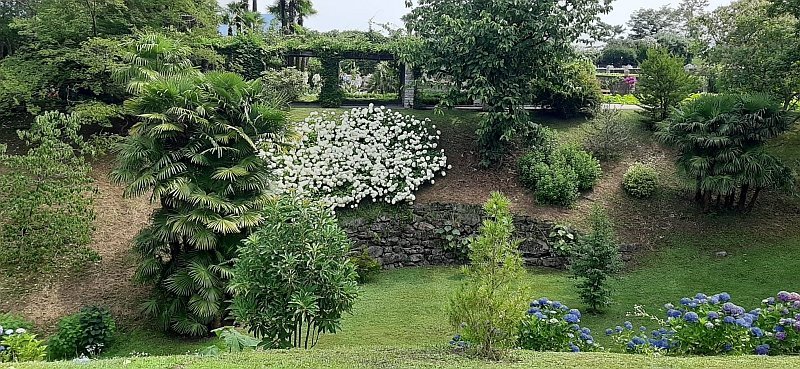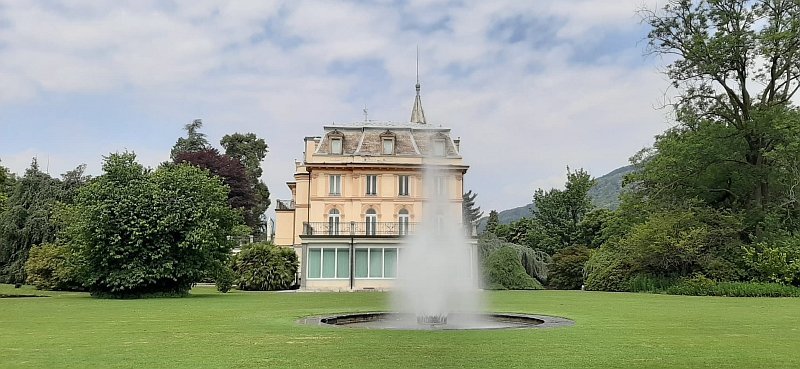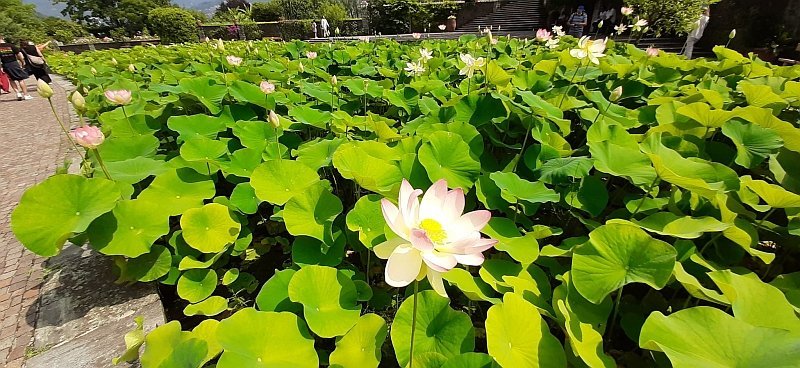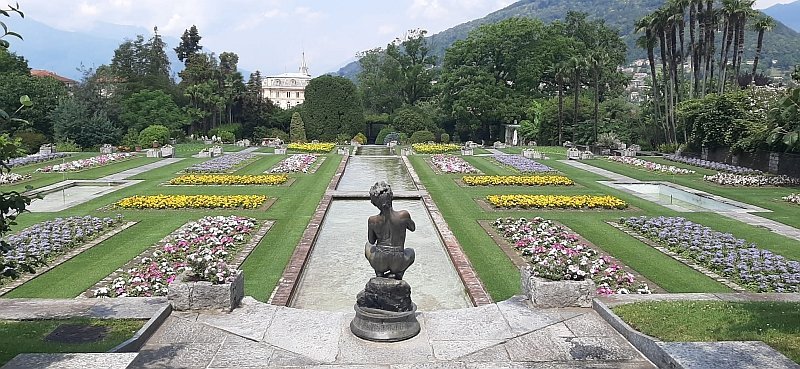 ---
Isole Borromee (Borromean Islands)
---
The islands are three: the Isola Madre (Mother Island), the Isola dei Pescatori (Fishermen's Island), the Isola Bella (Isabella Island). You will need a full day to visit all three.
In the Isola Madre you find a large botanical park, and a historical palace housing a collection of oil paintings.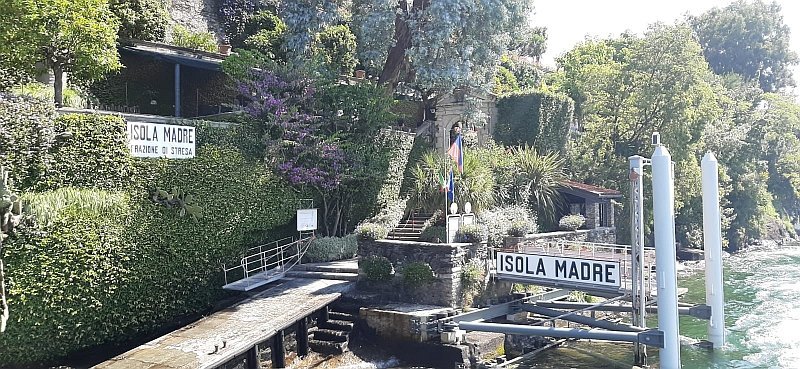 The Isola dei Pescatori harbors a village with shops and restaurants.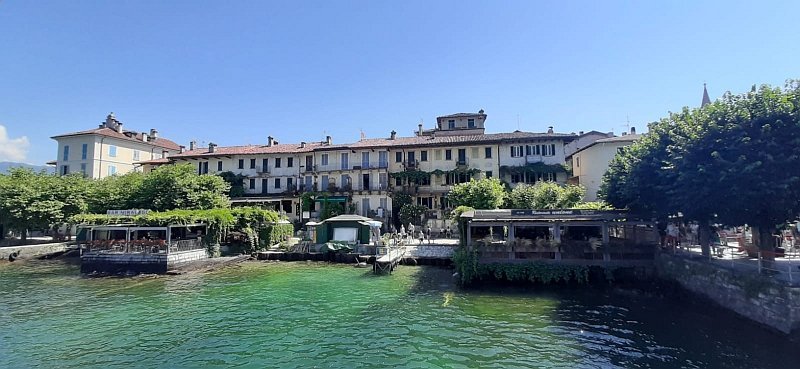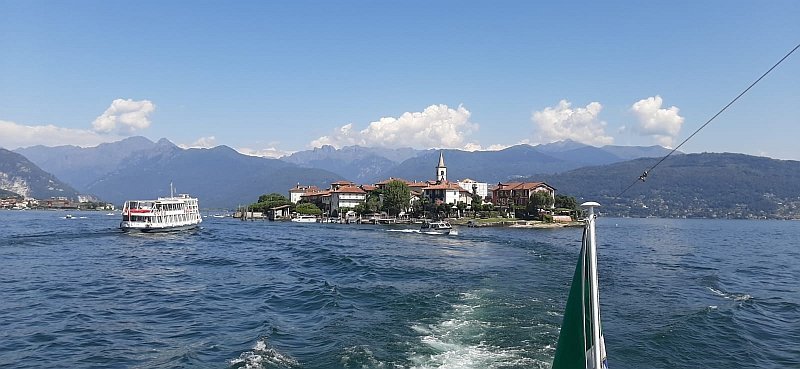 The Isola Bella has a majestic palace with gardens rising right up from the water. It was a summer residence for the Borromeo noble family, built starting in 1632 and completed in 1671. If you're in a hurry and have to choose a single island, aim for this one; you can explore it in half a day and you won't regret it.
Inside the palace: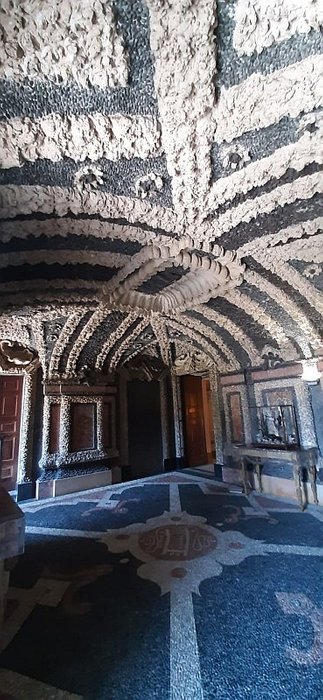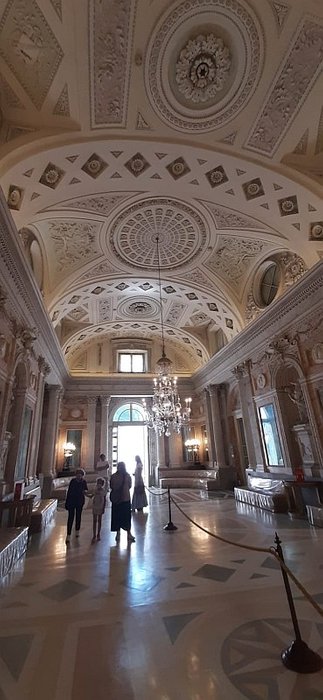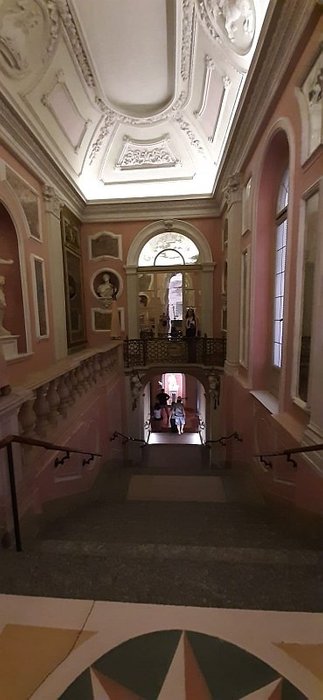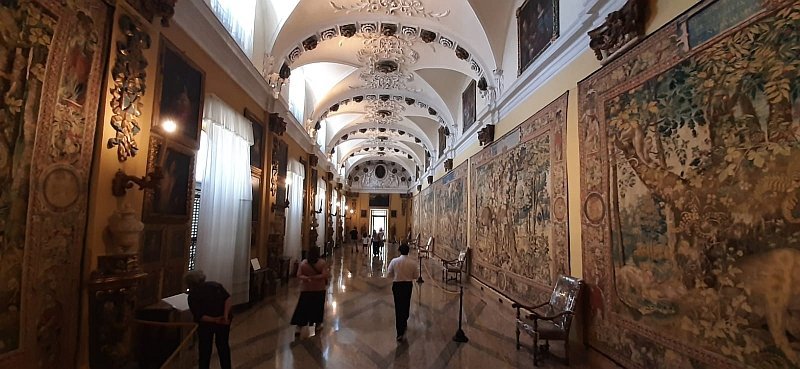 The gardens outside: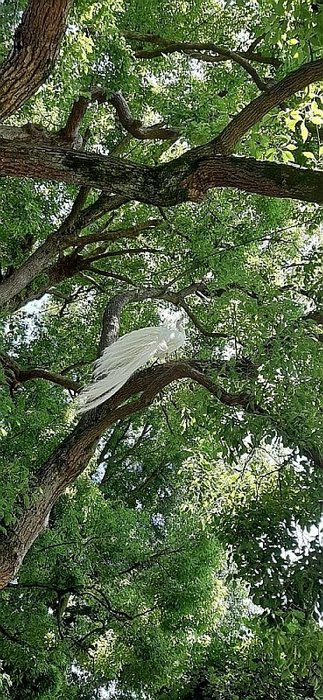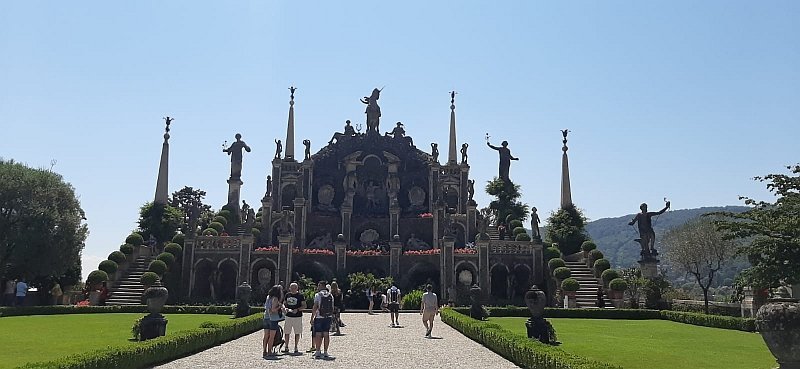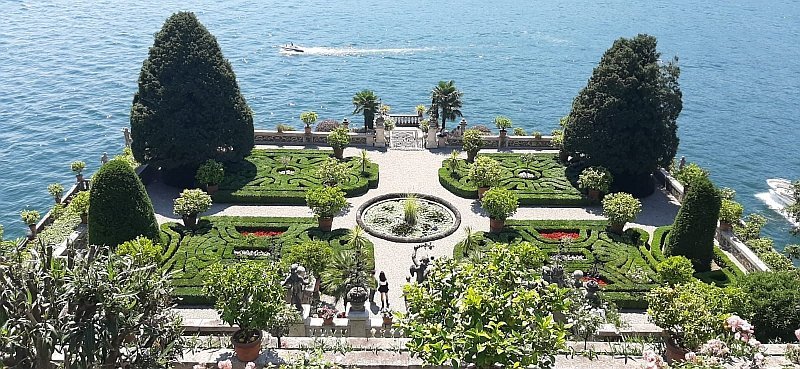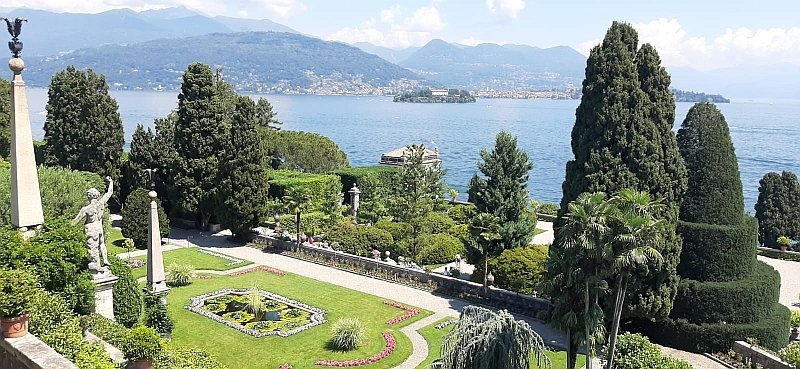 The Borromean Islands are a very nice locale in a country where nice locales come a dime a dozen, and world-class attractions are aplenty. If it's your first time in Italy, please get yourself to Rome or Venice or atop the Dolomites. On the other hand, if you're a frequent visitor; and if you enjoy holidays involving relaxation, sightseeing, and comfort: then a few days spent around the lake are bound to be memorable.