In the most flat country in the world there are caves, the caves of Maastricht in the Netherlands!
They are not a natural phenomenon, but the gigantic system of corridors are completely excavated by humans.
For the past 700 years the excavation resulted in a 220 kilometers long tunnel system!
The marl that was mined there was used for buildings and other structures. Farmers carved huge blocks of more than 150 kilograms each and loaded them on carts, pulled by horses that had not seen the light of day for days.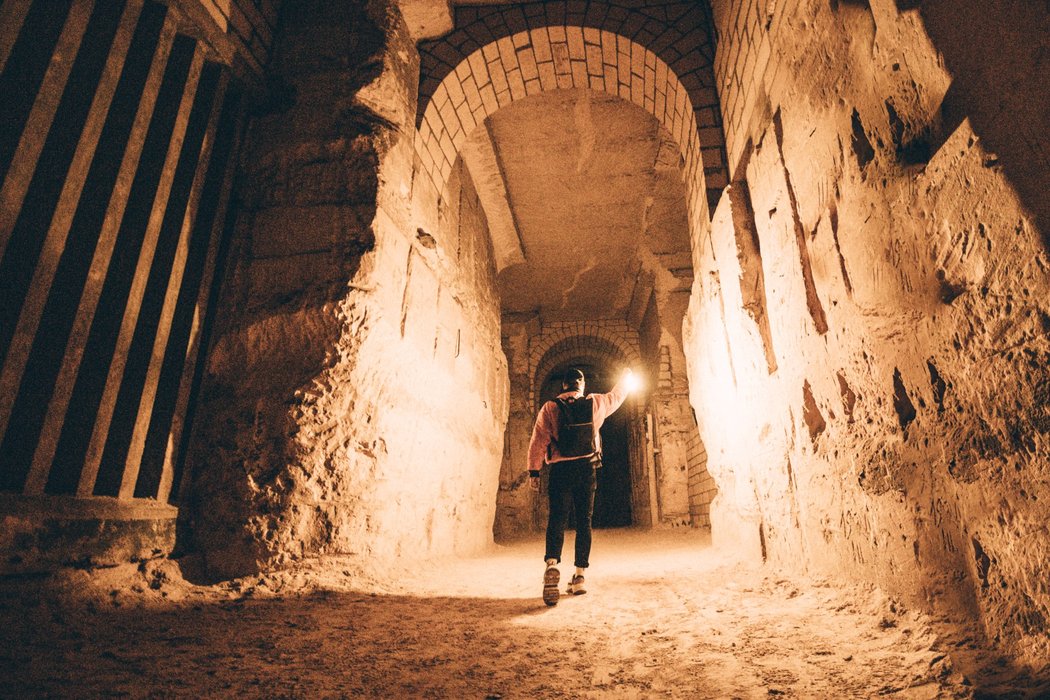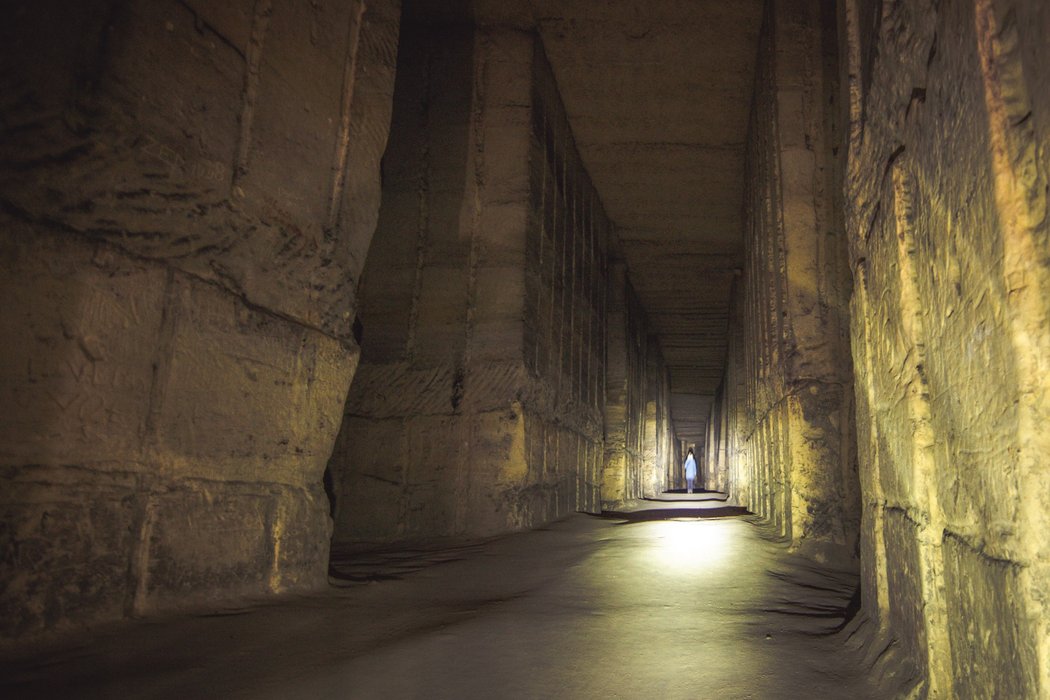 In the marl you can see many remnants of this activity. So you see a lot of cart tracks, work tools, oil lamps, but also fossils! The big Mosasaurus is one of them! This is an carving done by an artist of a Mosasarus! Translated its is river Maas lissard! That river is near the town of Maastricht where the caves are.
All over the cave system you can find art! Art that was made with charcoal! That was the best equipment to make drawings on the marl! Artists made some awesome drawings in the past 300 years among which is a replica of the Night Watch by Rembrandt is one of the most famous ones! The result is actually a beautiful, underground black and white museum.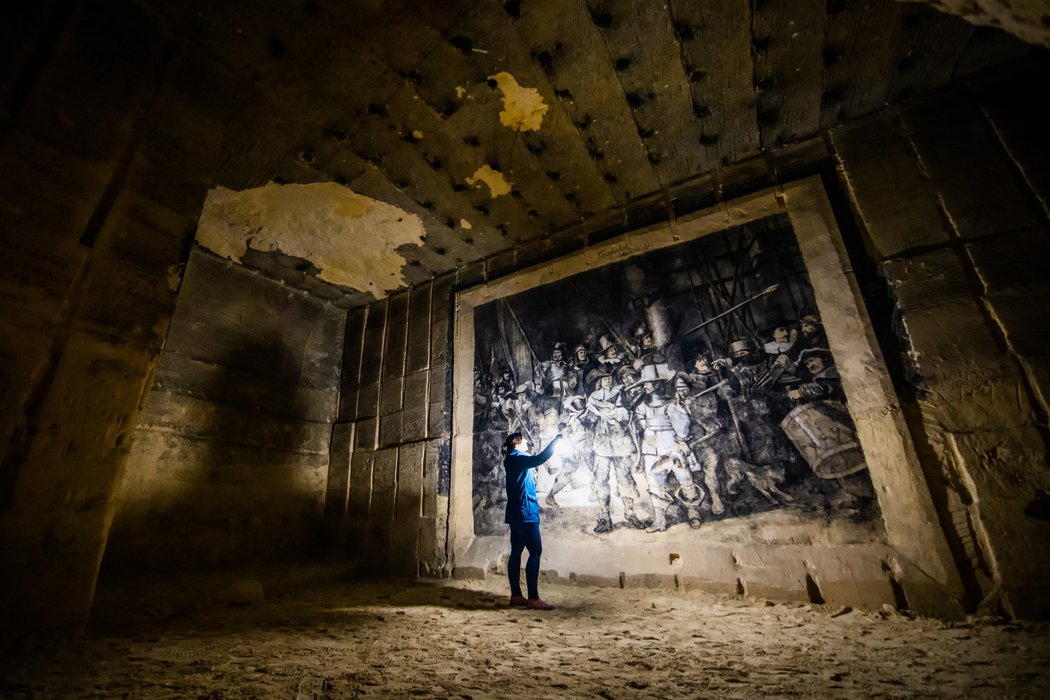 The caves have got a rich history of refugees, in WW2 British and French soldiers, the resistance and locals and Jews tried to escape from the Germans, but also farmers including their cattle tried to escape from the French occupier in the year 1800.
But the most special "refugee" ended up in the caves in 1942.
In WW2 the government decided to preserve national art property safely in shelters. The Rijksmuseum and other museums were evacuated including the world famous Rembrandt's Night Watch! ended up in Rijksbewaarplaats nr. 9, as the vault in Sint Pietersberg is officially called.
The vualt door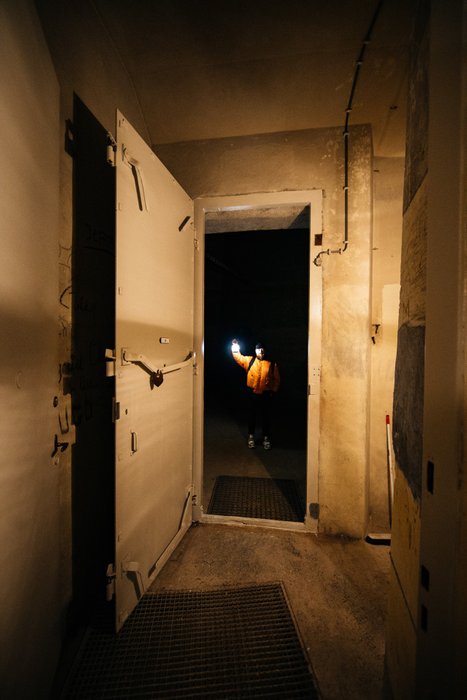 racks on which the art was hung!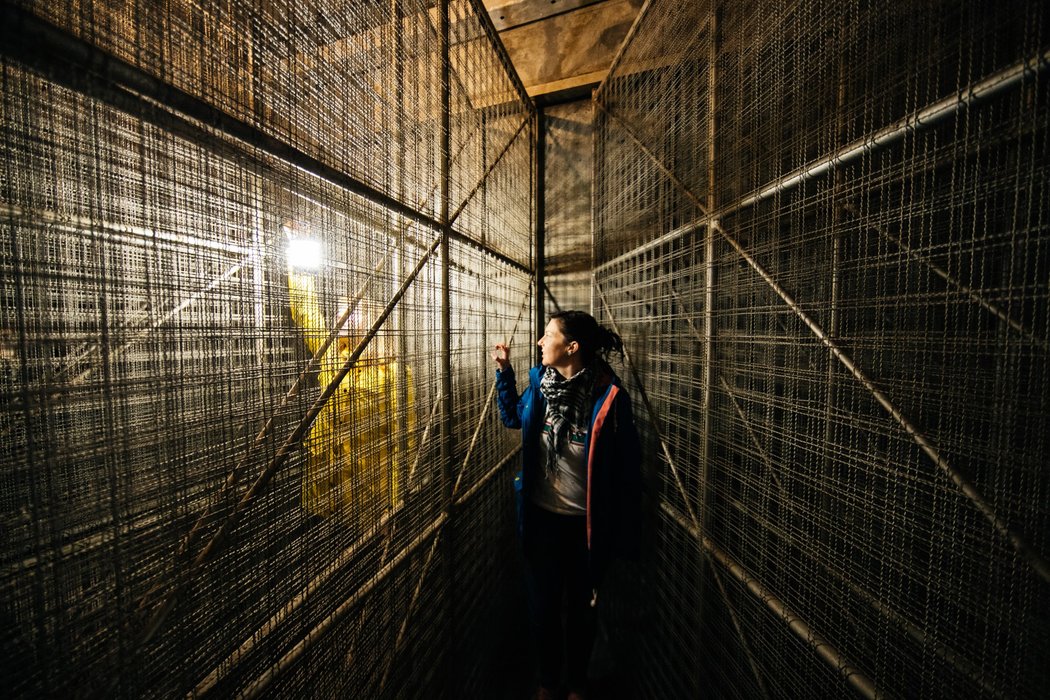 More info and visiting tips you find here.
https://www.exploremaastricht.nl/en/maastricht-underground
and general info of Maastricht
https://www.visitmaastricht.com/