In the beginnings of April there was a phenomenon that is called snow... The whole winter period we didn't have any but April fools day it finally came. I really thought it would be an April fools day joke of the weather institute but the day before it really looked like we would have some snow in the Netherlands! Here are the blog posts about the snow day in my home town of Zeist number 1, number 2 and number 3
Yes three posts because I made so many pictures that morning! It was a hard days work but it also put me on the map in my home town! The castle contacted me for a photo shoot assignment because they really liked my pictures of there castle! That was pretty cool!
But the snow in the Netherlands is always for short term and that afternoon all the snow was gone already!
That next morning a friend of my asked if I wanted to go to Germany with him! There is a small town near the border where it also have been snowing! It's called Monchau and it is a picturesque village and a good drive from my home town! One hour after the words "lets go" we met up and drove to Germany.
I love these kind of last minute actions! And moments like that make me realize that i am very privileged that i have a camper van and that i can go where ever I want!
At the adge of town there was a camper stop where we could stay for the night! That is a great way to have and a sunset and a sunrise at the same location.
Here are the results of the sunset mission.
We started at the top at the view point and from there we mapped out our route! Lucky my friend is from Germany and he has been here before so I had a privet tour guide and a translator!
The weather was not great, it was windy and cold and sometime even a little snow!
But still there where a lot of tourists there! I tried to get the shot with less people as possible in them! But often I do like a picture where some one is in walking in frame!
Or a dog!😻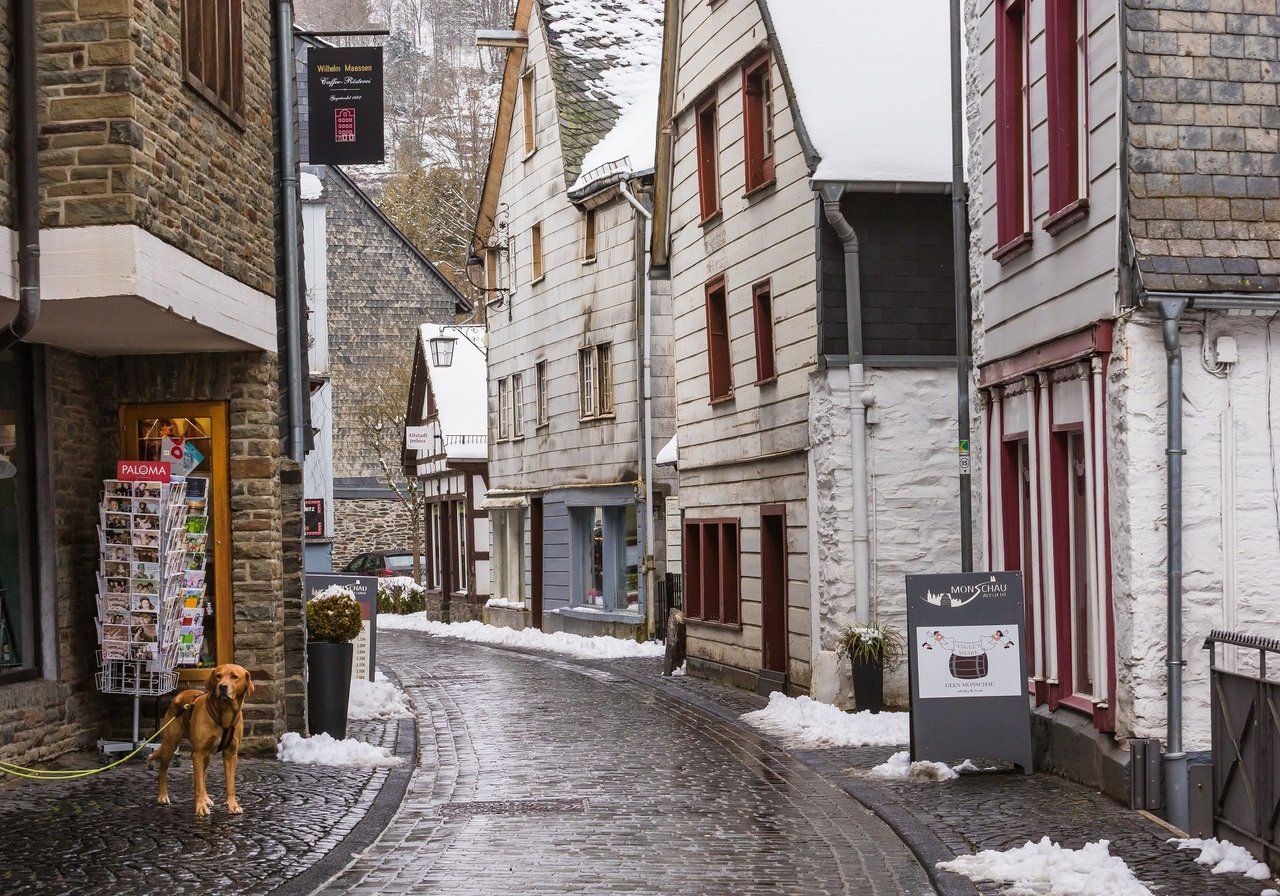 The city of Monchau date's back to the year 1198 when it was first mentioned! The castle you see on the top right was build in 13th century! Just before sunset I made a run up to the lookout again but to bad the sun didn't do it's magic that night! But the blue hour was amazing seeing all the lights came on!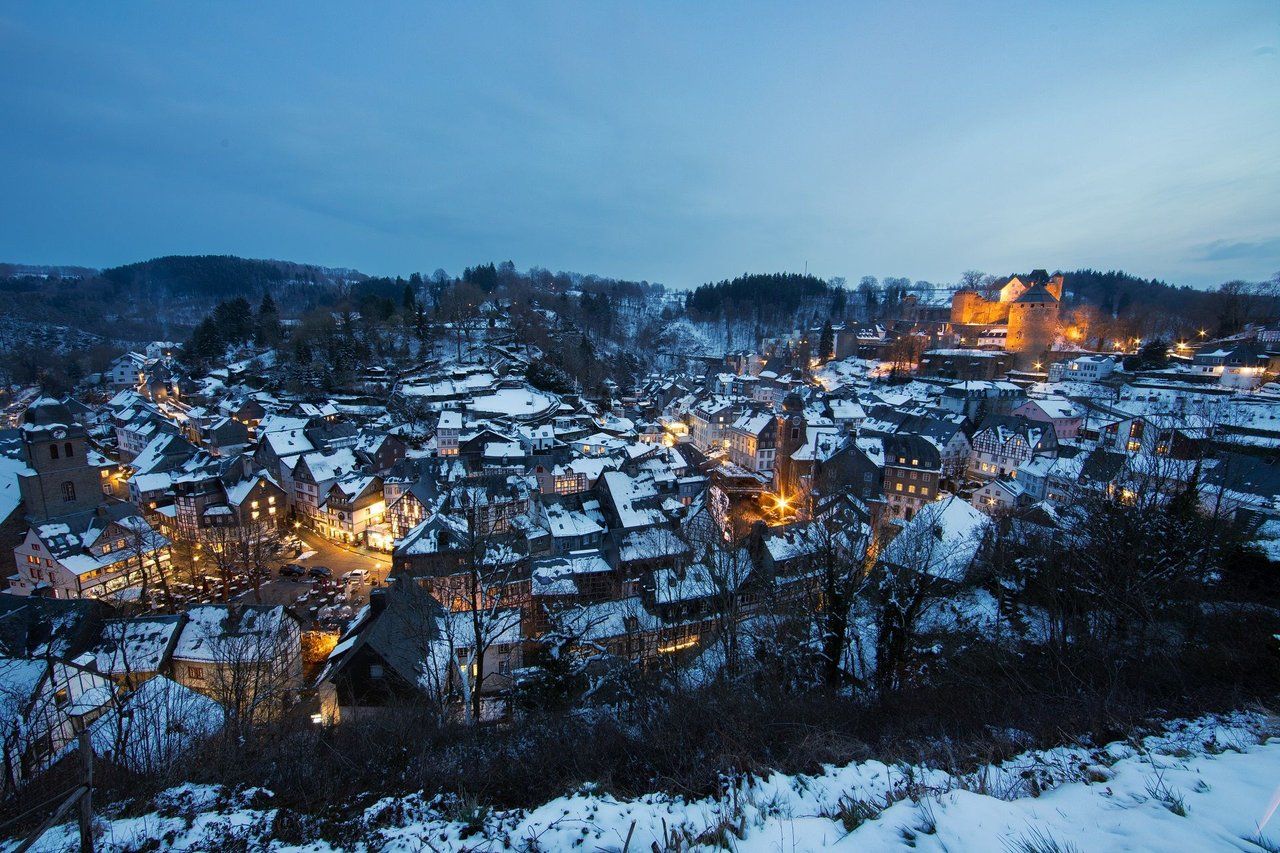 In the evening when all the tourist were having dinner in restaurants or were back at there B&B's we had the streets for our self's! There was not much snow any more, but just enough to give it a magical winter touch! The old timber-framed houses are awesome to look at! Gives you a real authentic German feeling!