Yes, we are in France! After some hiking trips to waterfalls we get bored a seeing them! Is that just me or can you relate to that?
We did look for waterfalls to visit in the national park Vosges in France because we were close to the France boarder but instead of that we looked for castles. On google maps we found a place in the northern part of the park that has many castles close to each other.  
Bitche France
Yes that's a village in France! The name was cool so we decided to sleep there. They made a spacial motor-home spot under need the big Citadel were you could stay for free! We arrived in the evening and the whole citadel was lit up so we went for a evening photo shoot! The first castle that was build here was finessed in the year 1297, more than 700 years ago. This castle was destroy many times and also build up many times again because of its strategics location. The building as it is was finished in the year 1740! The last time it was in foreign hands was in the first world war when the Germans gave it back to the France in the year 1918!

Du to covid the citadel was close for visitors but you can take a nice walk around it. But first i wanted to see how big it relay was. One way to do that is by drone! not very legal to fly in the dark but i just send it up, took a picture and landed again.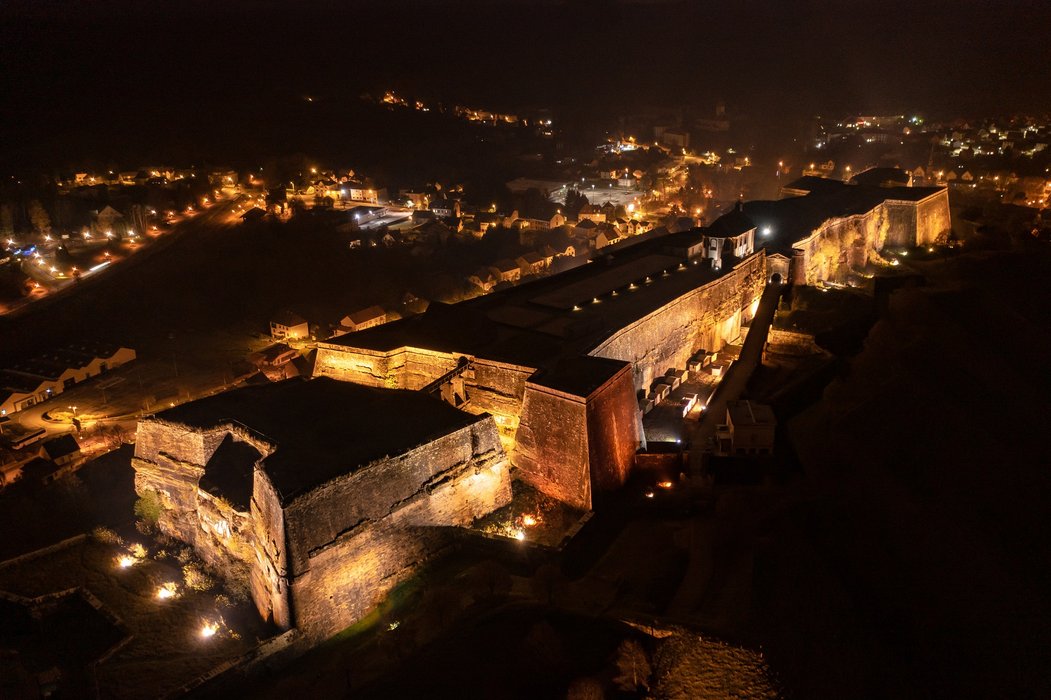 The walk around this object is more than a kilometre long, the building it self is about 400 meters in length!  Because it was build on top of a big rock you have a good view over you surroundings. 

After this shoot i took my bike and drove to the city center! When we drove trough the village earlier we saw that this hotel was nicely lit! This former hotel de Ville is now hosts to the local government and was build at the end of the 18th century!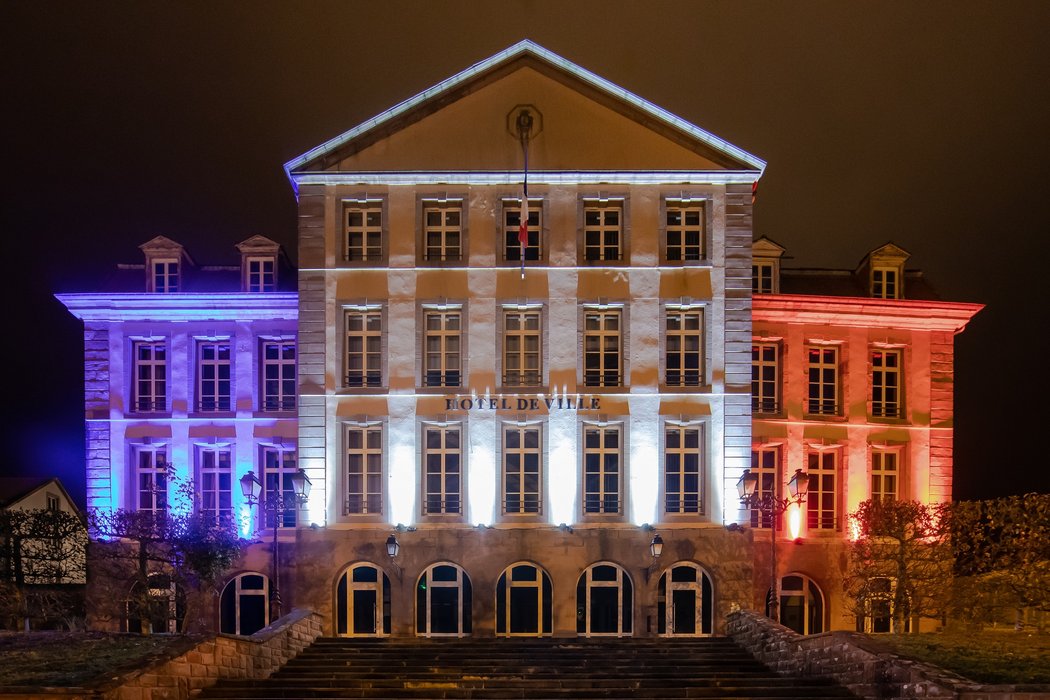 The next morning we went on a castle/fortress hunt in the surrounding area! We started at Château de Ramstein, Moselle! Off course we had a nice little rock music on in the car, just like now i am typing this with the sound of Ramstein from my speakers! 🤘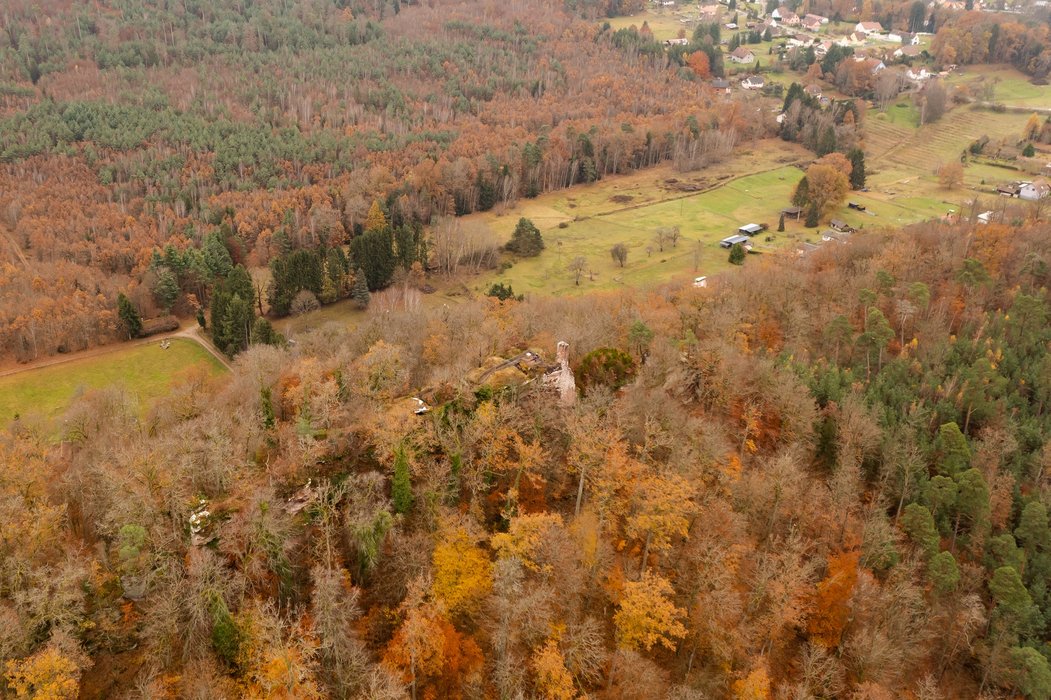 This castle was built around 1254 by the Windstein family! because of it's strategic location they could control the Zinselbach valley! The castle was destroyed in the year 1335 by the Bishop of Strasbourgand! it was never rebuild again. Just before WWII they dug out two huge shelters underneath the ruins of the castle to protect France soldiers from an invasion of Germany! The shelters are closed for visitors because a huge bat colony has made it its home! 
I didn't took any pictures with my camera, just one with my telephone. The weather was not that good and i just wanted to fly my drone there! 
Château du Falkenstein!
Next stop was Château du Falkenstein. This castle ruin is build almost the same as Ramstein but is higher up and much bigger.
The first time this castles is mentioned in books was in the year 1127, almost 900 years ago! I love historic places like that! The hike was pretty steep as usual here in the "mountains" but the parking was close by! 
The narrow limestone sand-like structure on which the chateau was build, rises high above the trees. When you see that you will understand why they built it there. Easily defensible because you have a very good view of everything around you!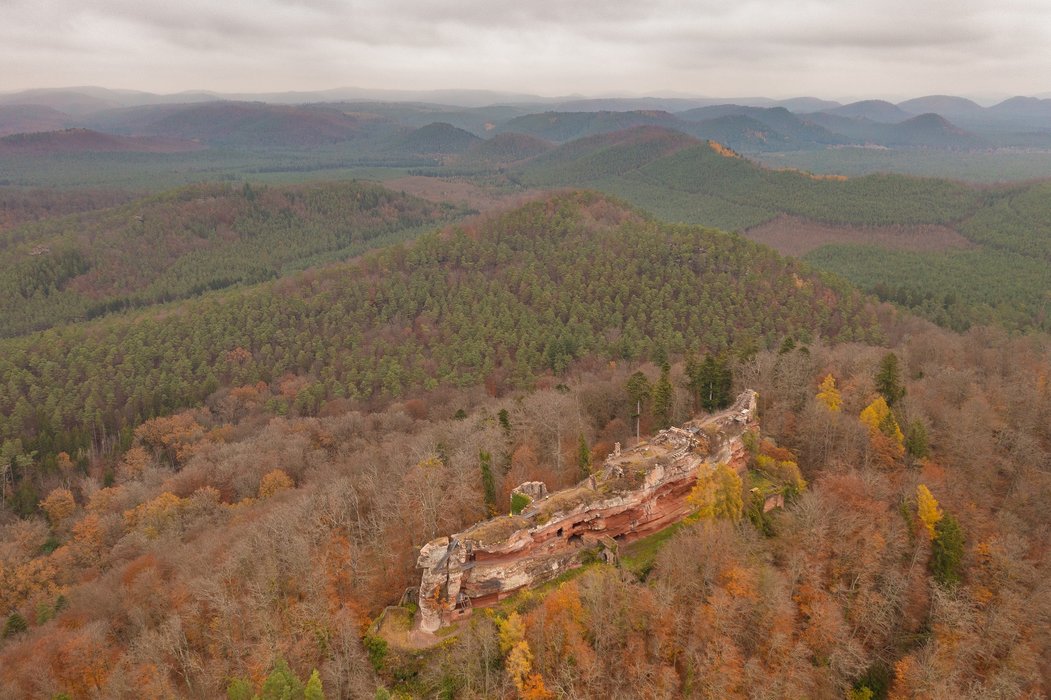 The various rooms and quarters are all carved out of the sandstone and you can see that time and the influence of the weather have a big impact on the sandstone! On top of the rock and on the sides they build some stone-walled structures. In the 17th century a big part of the castle was destroyed by a big fire and they have never rebuild it again!  The view from the top was awesome and you could see very var.
I shot some panorama's at the top, gives you a good feeling of how it was. When I walk in places like this I try to imagine how live was 9000 years ago! Thinking what they would have worn those day's and what they would have been eating! it's very hard to imagine how they would have lived there! Time's like this i totally forget what i am doing there! I didn't even took pictures from the inside of the building! To busy enjoying the moment and location!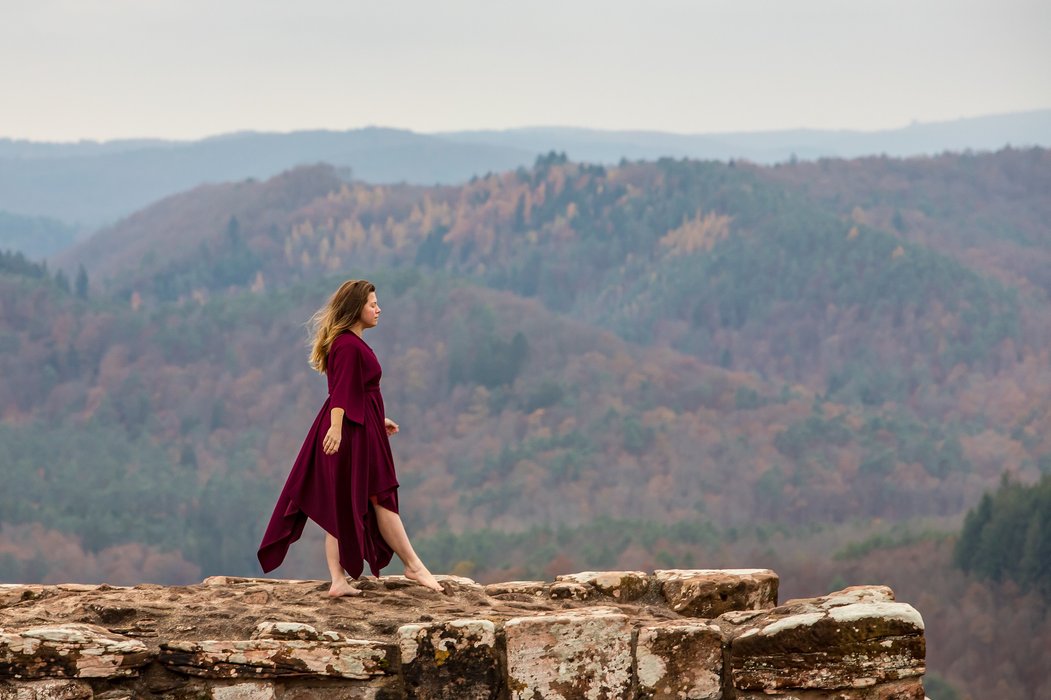 Joyce in here element, posing on top of the castle to get the Instagram banger's! I am try to get here to make blog posts here to, but for now she is only doing here instagram, go say hi to here on here Instagram! And while you're there, visit my instagram too!
We decided to stay in France for just one day, because we also thought it would be fun to add a third country to this trip. In the end we also have to return home and Luxembourg is on route! But that is for the next episode of this blog! I do have one sneak peek of the place we stayed the first night in Luxembourg. Just as i started this blog with a night shoot I wil end it to with a night shot to.