Being called country of temples, there are hundreds of temples in Bangkok alone. You may find it extremely hard to choose which one to visit as there are so many splendid ones such as Wat Phra Kaew, Wat Arun, Wat Saket, etc, I chose Wat Pho for its easily reachable location and also for all good reviews about this place. I believe that it is number 1 rated attraction for a good reason.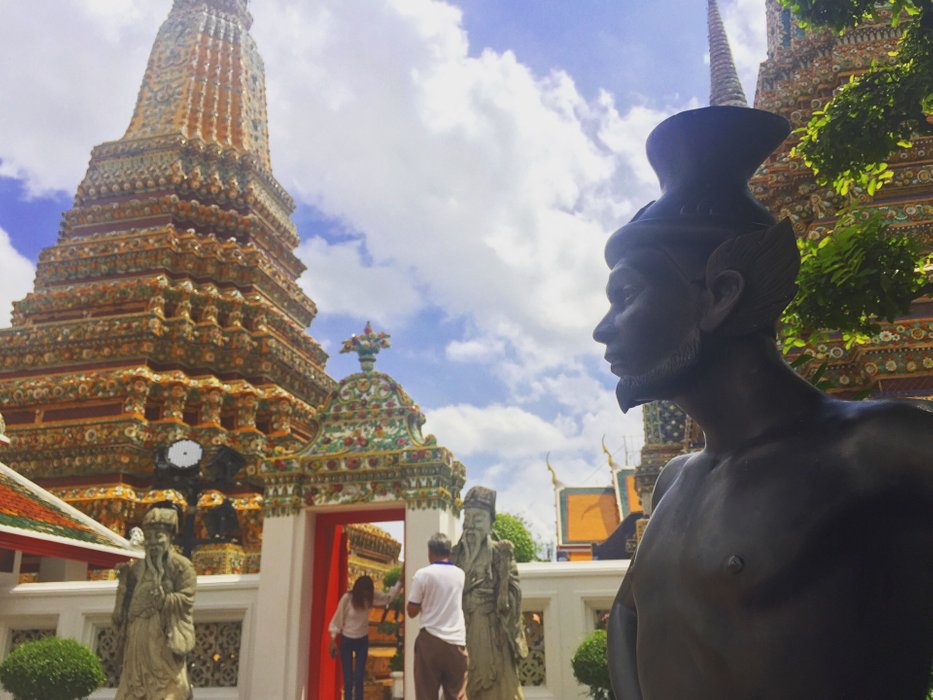 ---
The top choice for spiritual experience
Wat Pho is also known as the Temple of Reclinning Buddha, its official name is Wat Phra Chetuphon Wimon Mangkhalaram Rajchaworamahawihan, in case you want to know. 
Source: https://en.m.wikipedia.org/wiki/Wat_Pho
Wat Pho is one of the oldest temples in Bangkok located right next to the Royal Place which makes it the most common route of tourists as people tend to take those two places at once.
---
Wat Pho is very accessible by public transportation such as MRT, bus or boat. Starting from Chinatown where was not too far from the pier, we decided to take a boat along Chao Phraya river and got off at Tha Tien pier after a few stops. And from there, with just a waking distance, we soon enough got in the front gate of Wat Pho.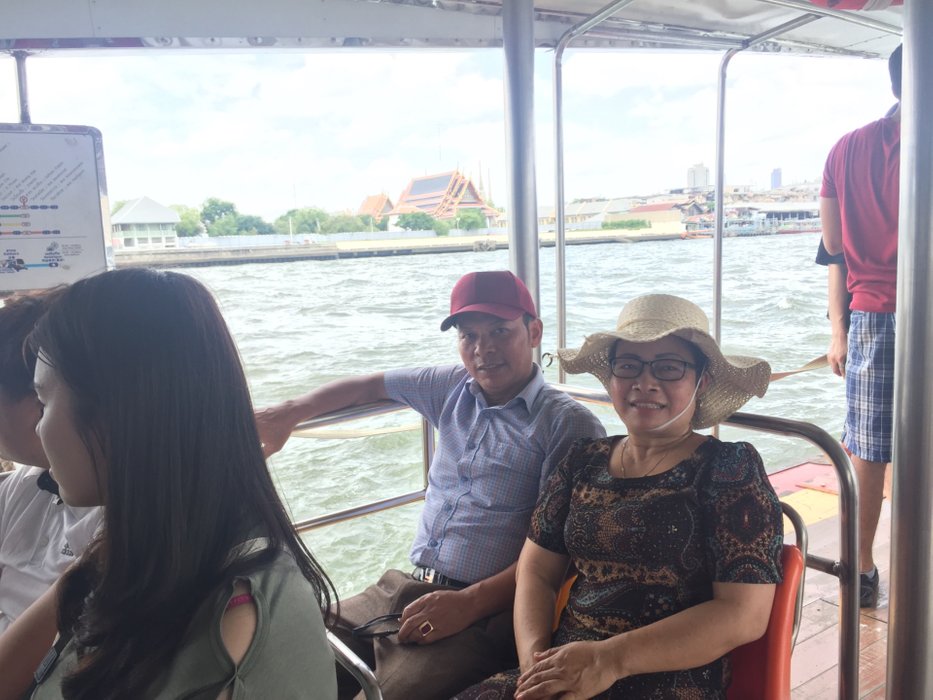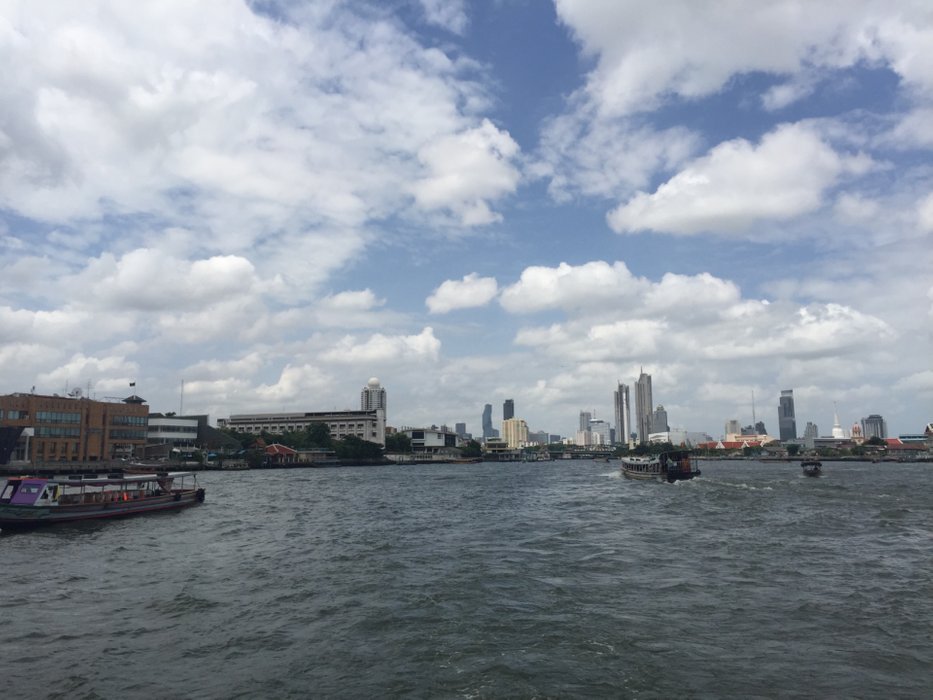 I went there last year and It cost me 100Baht for entrance ticket and a bottle of water complementary. The hustle and bustle Bangkok suddenly became so quiet and peaceful once I entered the place.
---
As what it is known for...
Being a home to a huge reclinning Buddha, Wat Pho is a vast complex filled with numerous number of big and small temples. But as what it is known for, its trully highlight is the statue which is always surrounded by the procession of visitors.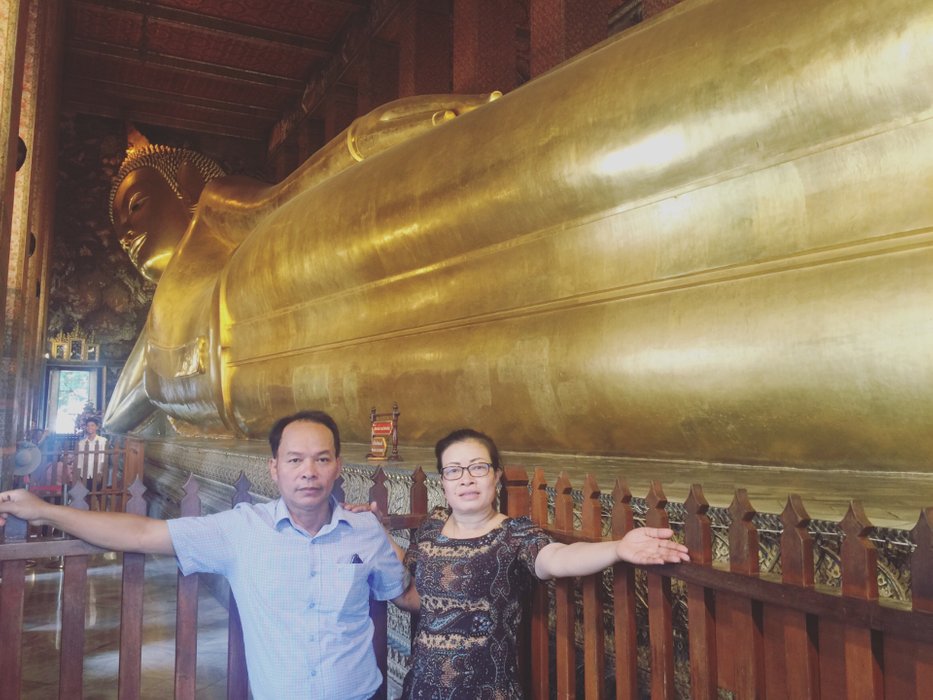 The enormous size of the gilded giant Buddha lying down on its side is absolutely impressive and really a sight to behold. It is quite hard to take a photo of the entire Buddha due to the huge size in length. You may need to go down to the feet of the statue to have a little perfect angle for your photograph. But trust me, doesnt matter how good the photographer is, all that photograph doesn't do it any justice.
---
There is more to offer
With just the magnificence of the lying Buddha alone is enough to have Wat Pho named on the UNESCO World Heritage, I think.
However, Wat Pho has a lot more to offer. If you just go and see the reclinning Buddha, you will miss out on so much. A vast area of Wat Pho is full of gardens, houses and temples. If you are up for a day of strolling around in the heat, dont hesitate to explore every nook and crany of this place. There are numerous of chedises with colorful tiles which are incredibly stunning to observe.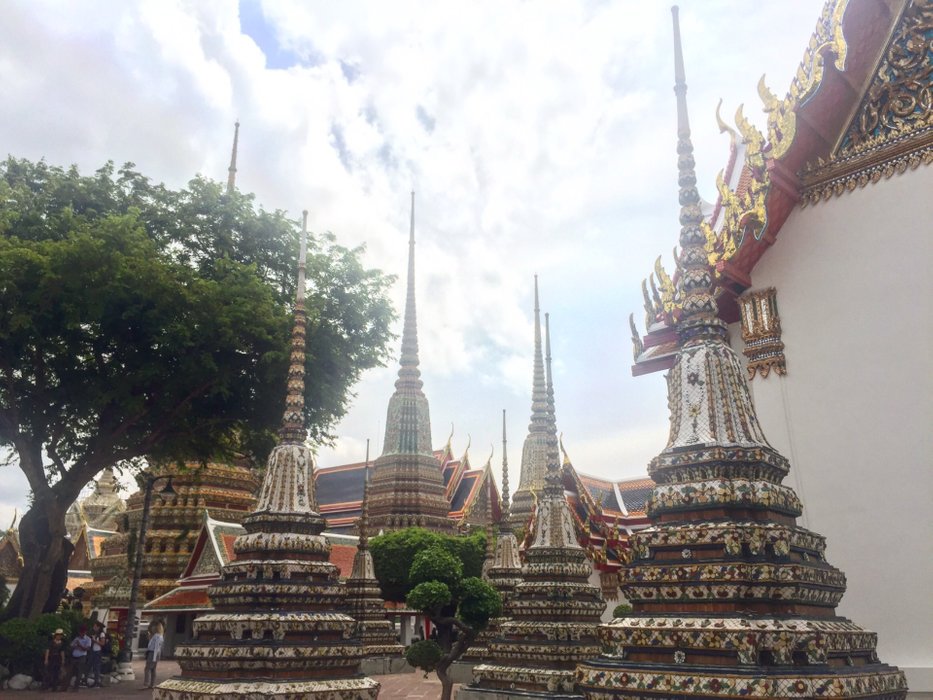 Similar to many other Thai temples, the detailed ornate carved temples look really amazing. The more you admire the arrchitecture, the clearer you realize how much work has been involved to get it all done beautifully and meticulously like that. The entire ground is well maintained and immaculately clean, too.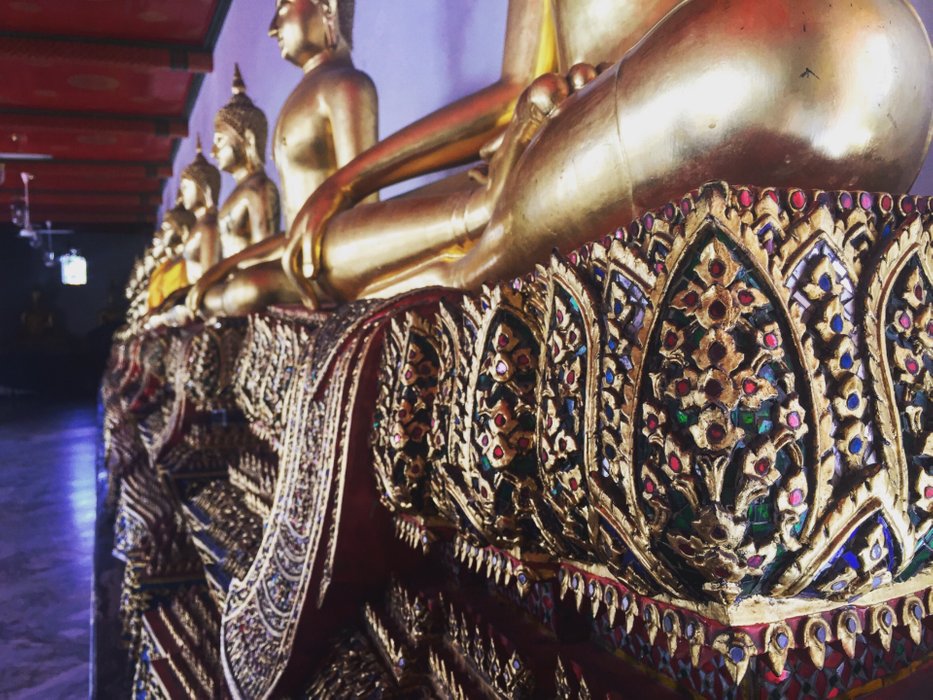 ---
Wat Pho is not only impressive and captivating but also very photogenic. The bright colouring and decoration going along with floral arrangment provide great background for taking photo. You can always find new corners and different angles for your photograph.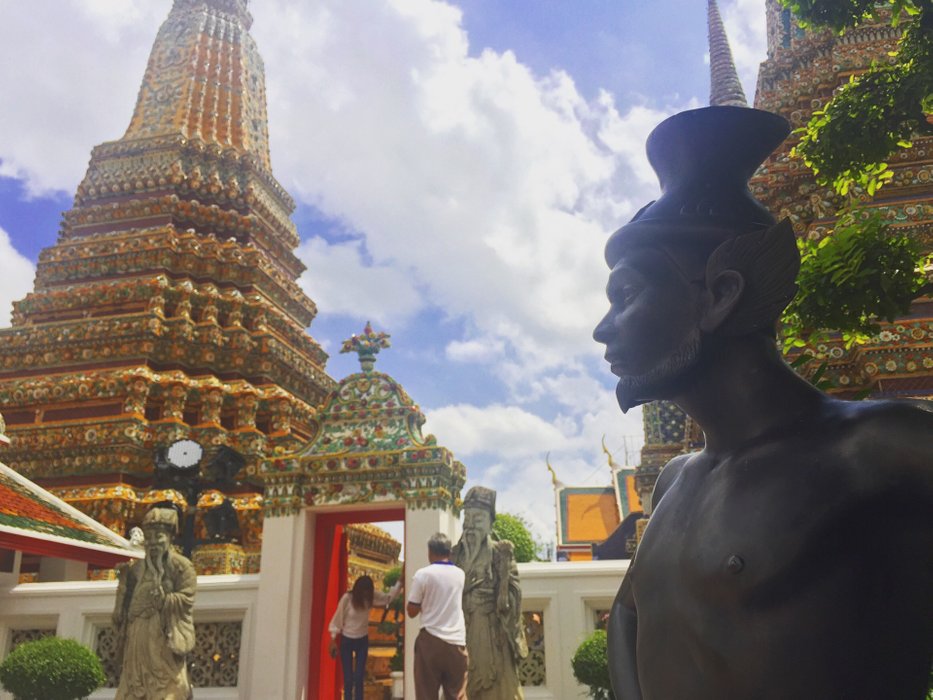 It is worth to spend time walking around and let yourself being mesmerised with the amazing history of Buddhism throughout those Buddha figures and splendid mosaic. The sense of history, art and religion create very serene and tranquil atmostphere of this place. What a pleasant and spiritual experience to watch how quiet the monks walking around and how genuine and sincere Thai people doing worship.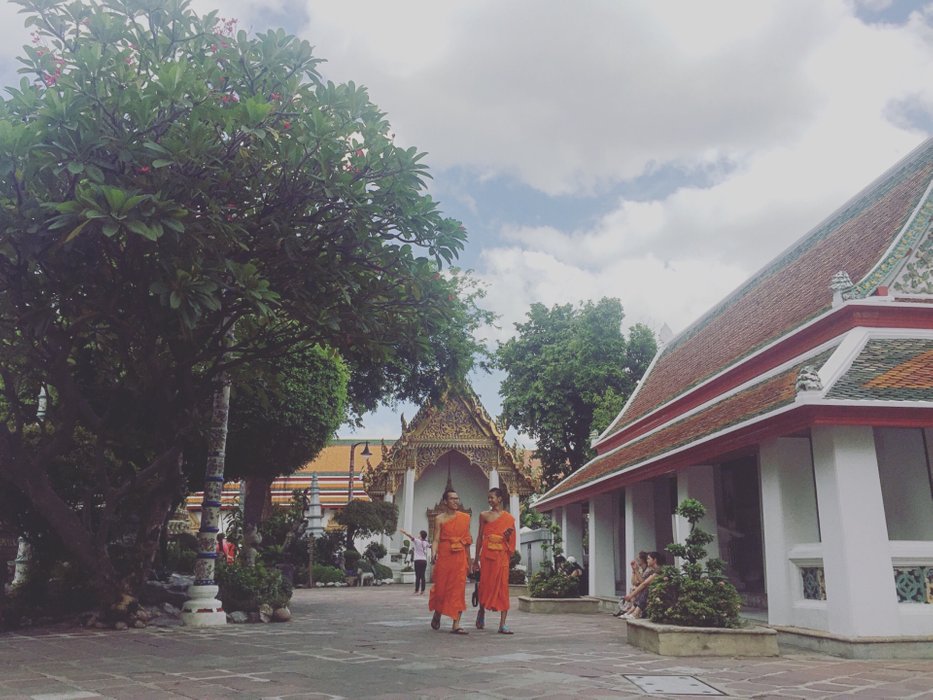 ---
Note
1. At the time I visited this place, it cost me 100Baht for entrance ticket. But I'vs heard the price has increased to 200 Baht. Check the price before visit. It is still worth every penny you pay tho.
2. Keep in mind to wear appropriate clothes which can cover your shoulders and legs. If you happen to be there with tanktop and hot pants, you can always look for a sarong (big scarf) sold by vendors nearby.
3. It is advised to wear comfortable shoes or sandals to be ready for a long walk and easy to put on/take off as most of houses and buildings here is kept spotless, so that entering with shoes is not allowed obviously.
4. Wat Pho is also known as a birthplace of Thai massage with excellent therapists. I didnt try but you can do yourself a favor to get an amazing traditional Thai massage after a long day of walking around.
5. The place is not for sightseeing only. There are a lot to see and learn, even with a non-religious like me. Having a tourguide would deginitely enhance your visit and fulfill your experience.
6. Come in early morning when it is just open to avoid the crowd and the heat also.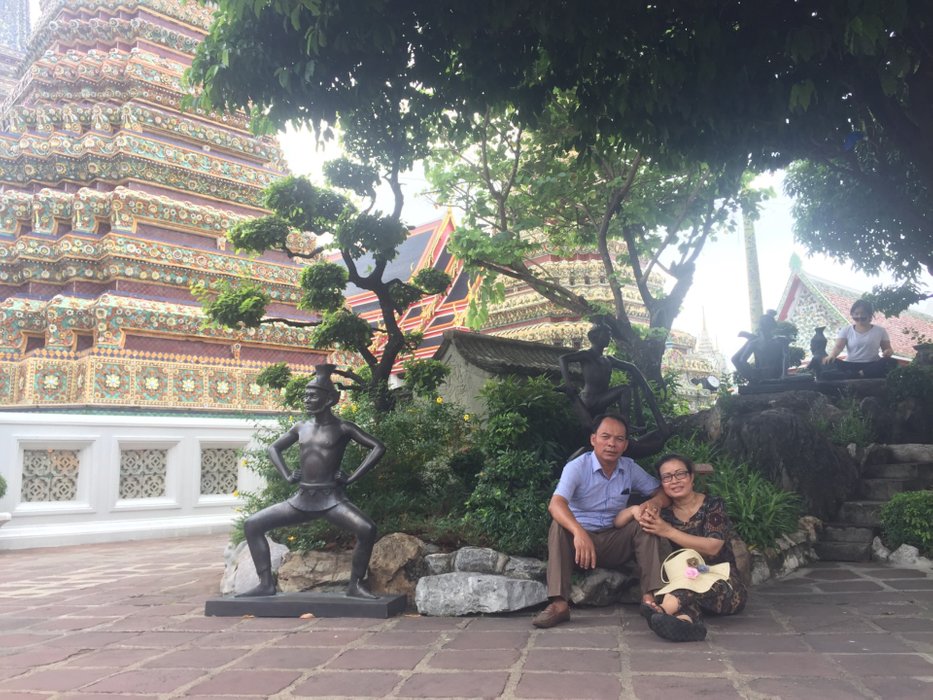 ---
Although I have tried my best to write countlessly all the adj to describe this place, it is still not enough to do justice for this site.
It is well worth your time to have a good look around.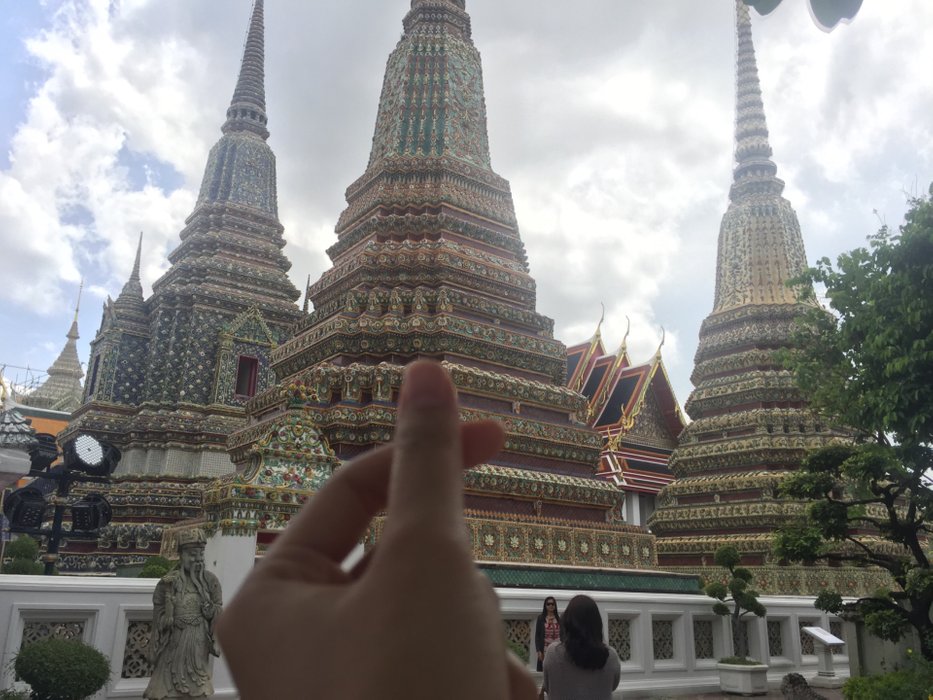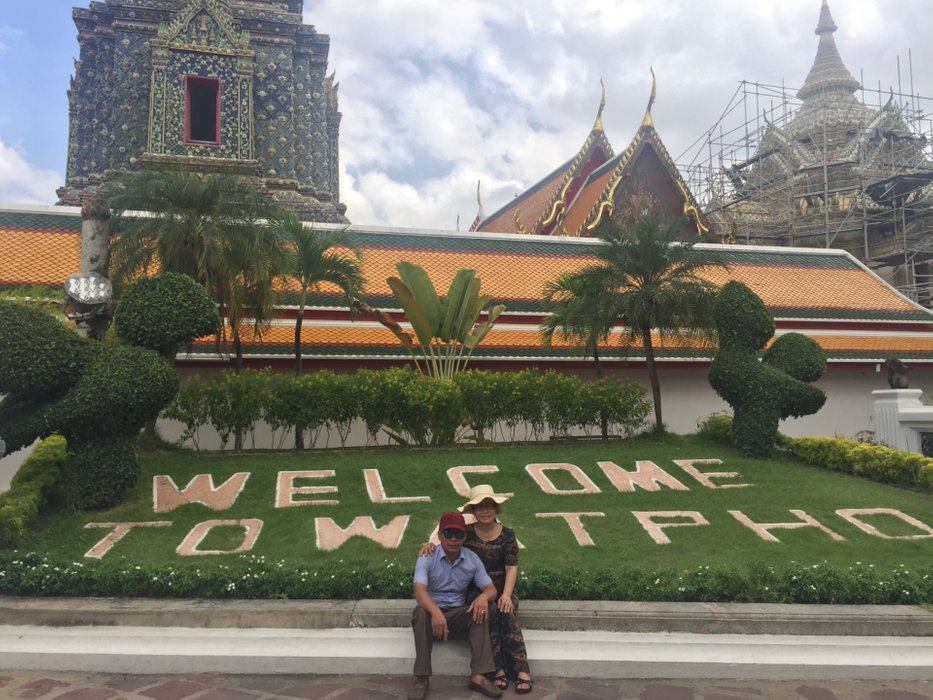 ---
📍Wat Pho - 2 Sanam Chai Rd, Phra Borom Maha Ratchawang, Phra Nakhon, Bangkok 10200 Thailand.
🕠 8am - 6.30pm
💲 200Baht/person
Find this amazing place on Steemitworldmap: