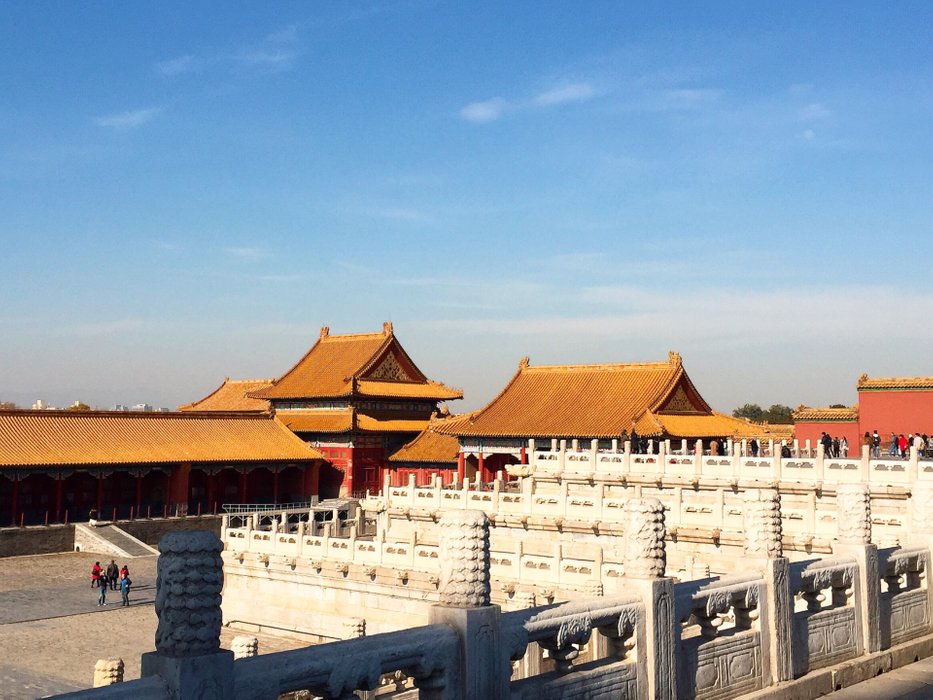 The Forbidden City (Chinese: 故宫; pinyin: Gùgōng) is a palace complex in central Beijing, China. It houses the Palace Museum, and was the former Chinese imperial palace from the Ming dynasty to the end of the Qing dynasty (the years 1420 to 1912). The Forbidden City served as the home of emperors and their households and was the ceremonial and political center of Chinese government for almost 500 years.
Source: https://en.m.wikipedia.org/wiki/Forbidden_City
---
Anww, sounds impressive, doesn't it?
I just know about it by seeing hundreds of Chinese perioded dramas, especially "The story of Yanxi Palace". Feel privileged that finally I made it to be here.
All about the drama for your information: https://en.m.wikipedia.org/wiki/Story_of_Yanxi_Palace
Highly recommended for those want to know better about this Forbidden City and how hardly people living here fight one another to have better position. 

---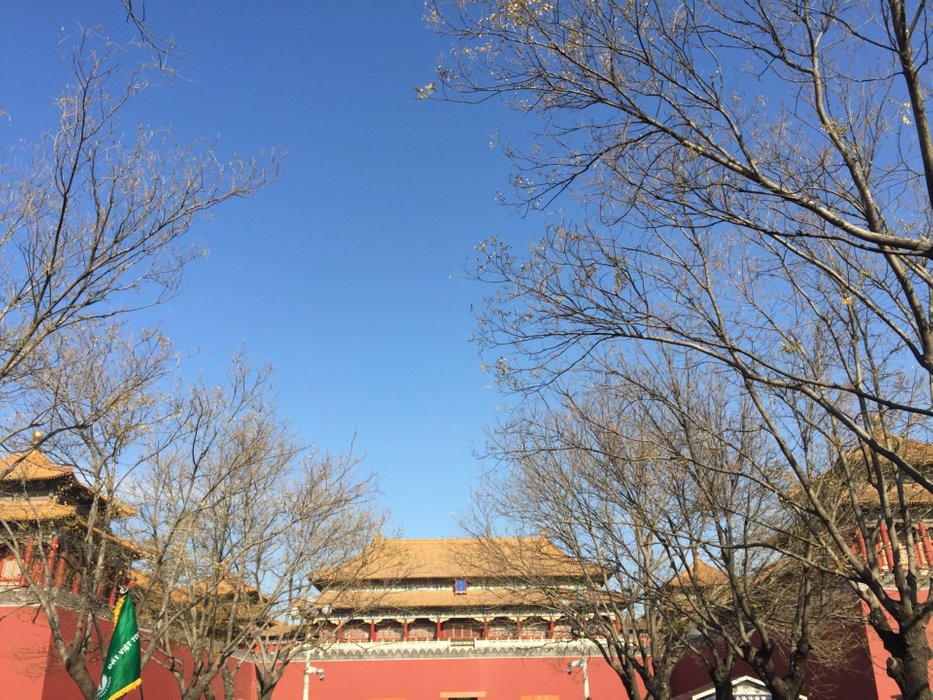 Forbidden City is considered as the most outstandting historical place in Beijing. This attraction can be extremely boring or very fascinating to visit, depend on how you spend your day here. I came here after take a quick stroll around the Tiananmen Square and from there, going through an entrance to get Forbidden City.
---
Huge and impressive place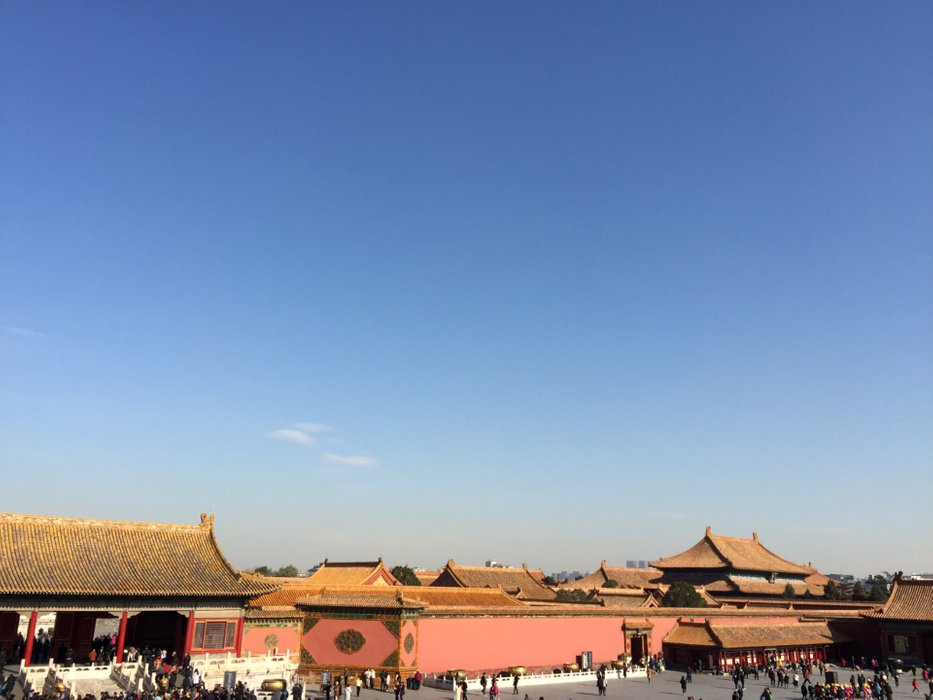 It is a huge complex to explore as there are abundance of works. I just follow the middle path which is an oneway long walk from the entrance to the exit. It will be tremendous amount of walking if you want to explore all the west and east sides.
Most of buildings look alike but it could be really impressive when all is located in that intensive area. With the background is yellow rooftops and white stairways, this place provides plenty of opportunities for amazing photos.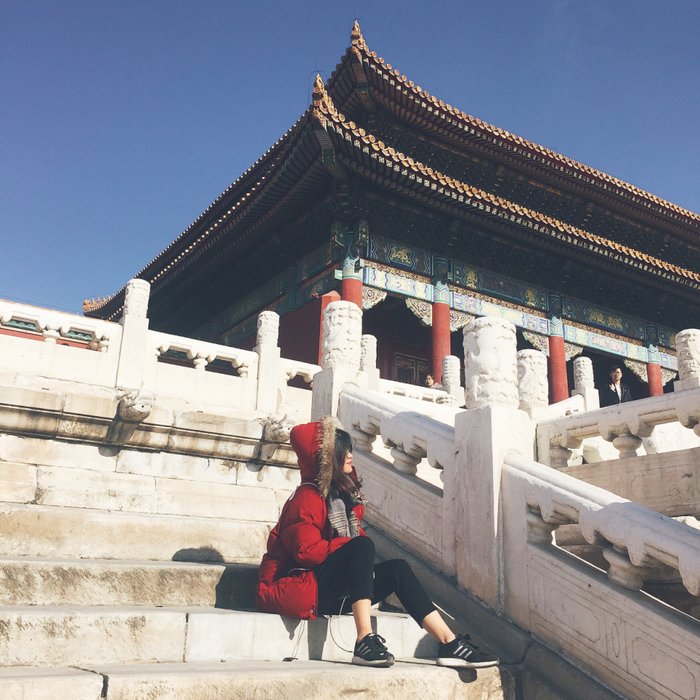 ---
All you need for this place is an excellent tourguide
As I said about "how you spend your day here" will determine it to be either good or bad place, it all depends on your tourguide. Really. Forbidden City is not like other tourism places. It is better to be visited with information. There are so much history, architecture, customs,... to learn about.
My expectation was to see inside the buildings and to imagine how it was in the old time when the emperors and emperial families were living here. But most of works is closed to the public so all you can see from outside is just walls, yard, rooftops, yard and...nothing else. So if you dont have a good tourguide, it will be extremely boring.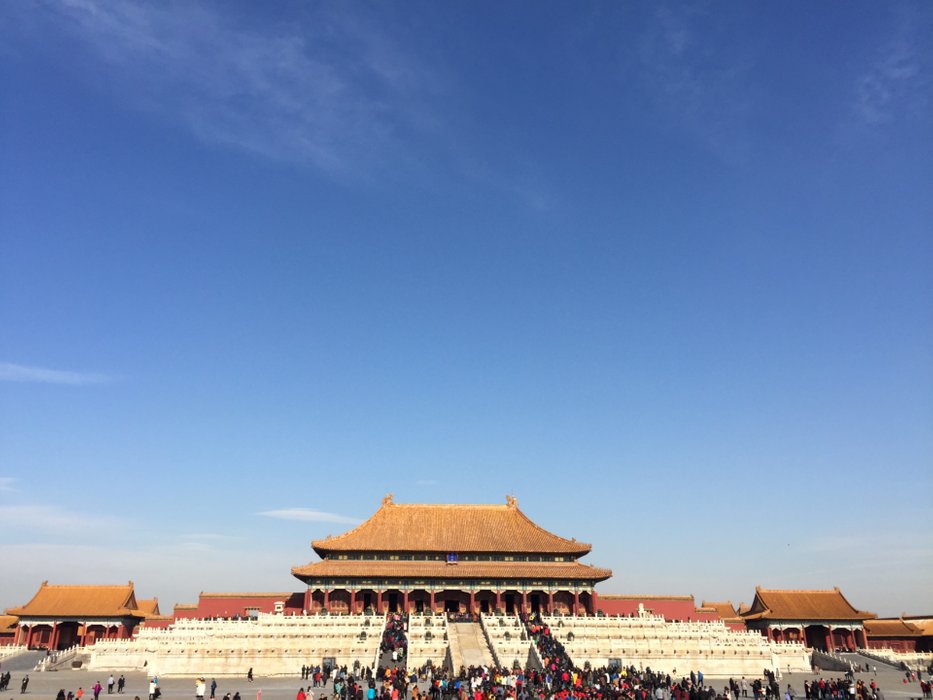 An educative tourguide will help you to bring together pieces of history and put it in context and to have personal insight into the history of Chinese dynasties while walking you through the place . The more information you know about it, the more interesting your visit could be. I didnt spend much money for an excellent tourguide, so honestly my visit was just so so.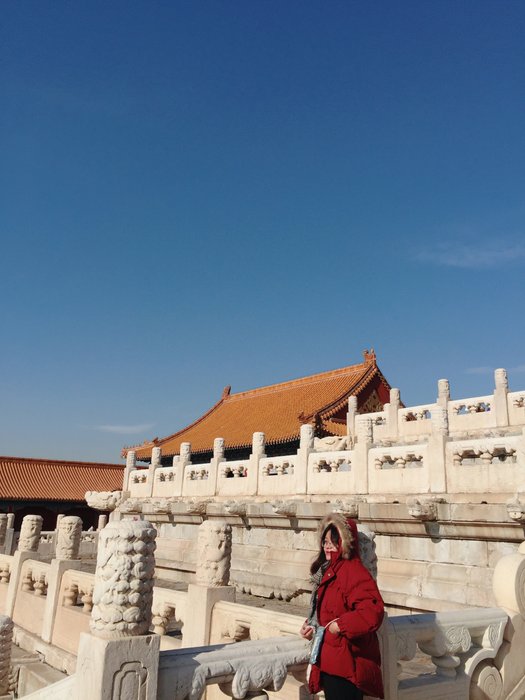 It is still a historical experience, tho. While strolling on the grounds that the emperial families in the old time had walked for hundreds of years, wonder how this scene is brought into the movies I saw and imagine what the emperor doing in his reign. How absorbing to compare the styles of kingdome of different countries and Chinese is an outstanding one.
---
Some facts
I have learnt some facts about this place. Like there is no trees in Forbidden City except the Emperial Garden, to prevent the assassins. As there is no tree, there is nothing to hide either.
And I was told that running your hands over the metal balls on the huge entrance doors will bring you good luck. I did it too, but haven't been any luckier ever since.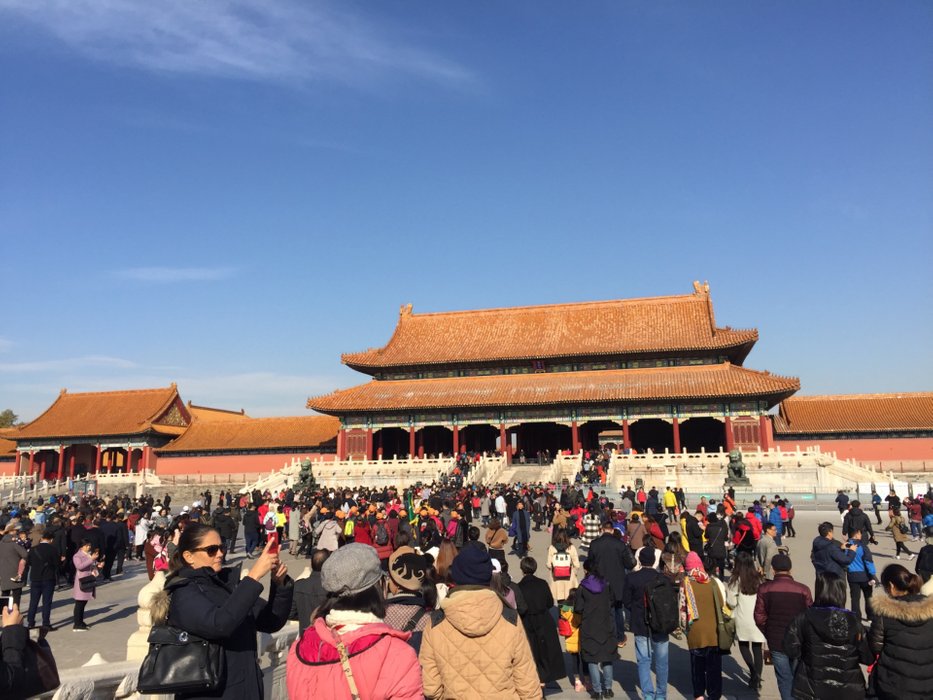 In my visit, the place was way too crowded. But I was still shocked to know that the normal capacity of visit per day is 80k, as what I heard from the tourguide. How crazy. Understand why the most of the buildings are closed to the public. This tons of people with distroy it day by day.
---
📍Forbidden City, 4 Jingshan Front St, Dongcheng, Beijing, China
🕠 Time: 8.30am - 5pm
🍭What you need: An educated tourguide.