What is being in La Paz without having to experience the largest and highest cable car system in the world?
It would be your greatest regret.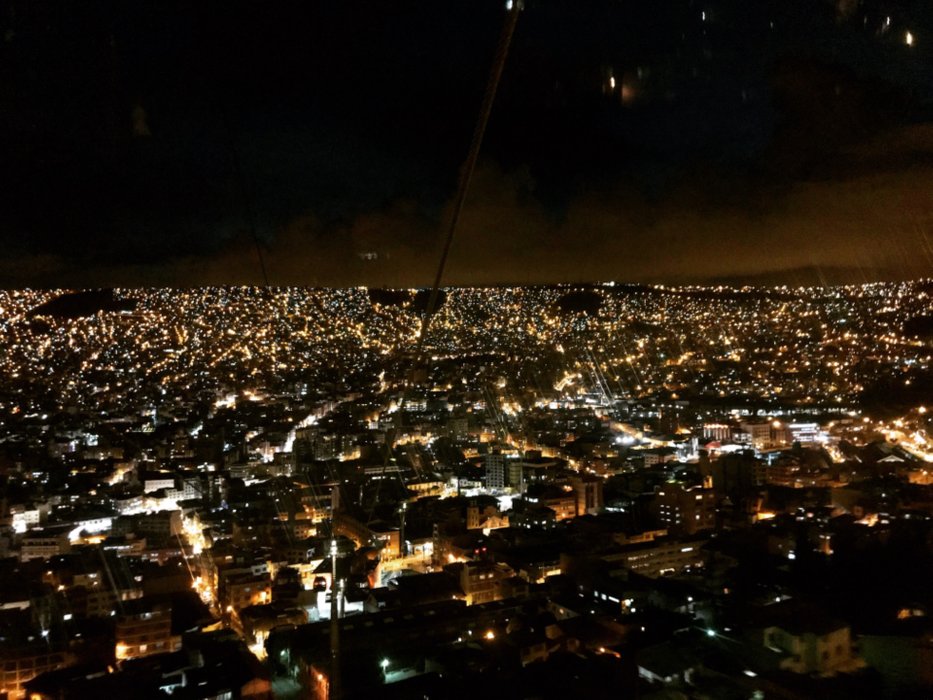 ---
Commuting for local, great attraction for tourist. 
Cable car sounds very touristy, I know. Like something built up to offer tourists some poor sightseeing and quick travel. But in fact, the intended purpose of cable car system in La Paz was to be a main transportation for local to commute, tourists found it so unique and spectacular later on, then it just unintentionally became a must try thing in La Paz.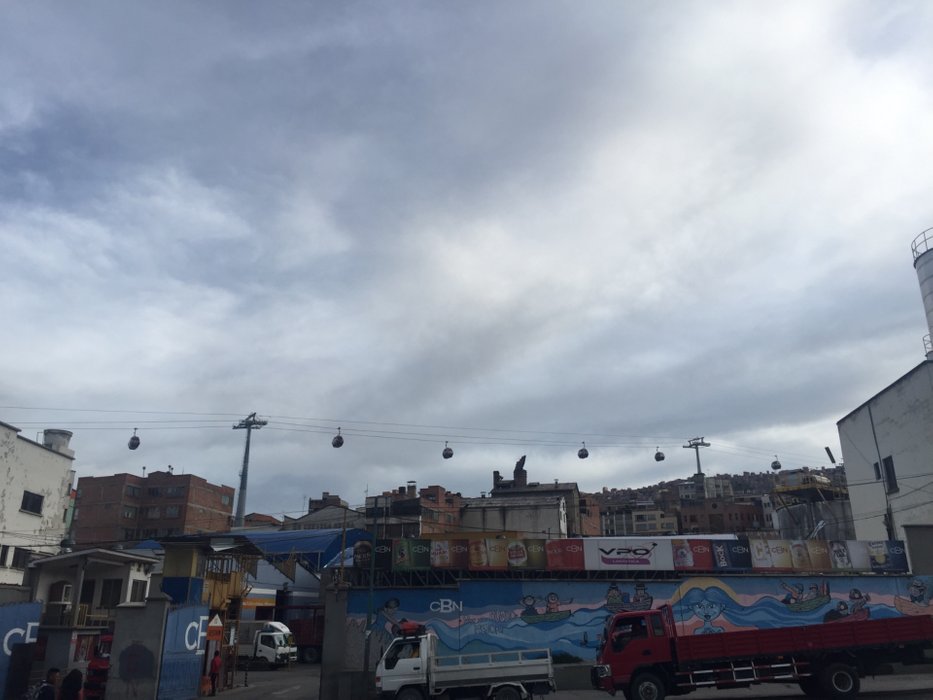 For someone may not know, La Paz - capital of Bolivia, is very hilly city located on the mountain with the altitude of 3000-4000m above the sea level. The terrain and geographical condition of city require more creative way to commute rather than buses, MRT, BTS, etc. There is no better way of transportation for a bowl-shapped city which is deep in the center and extremely steep around like La Paz other than cable car.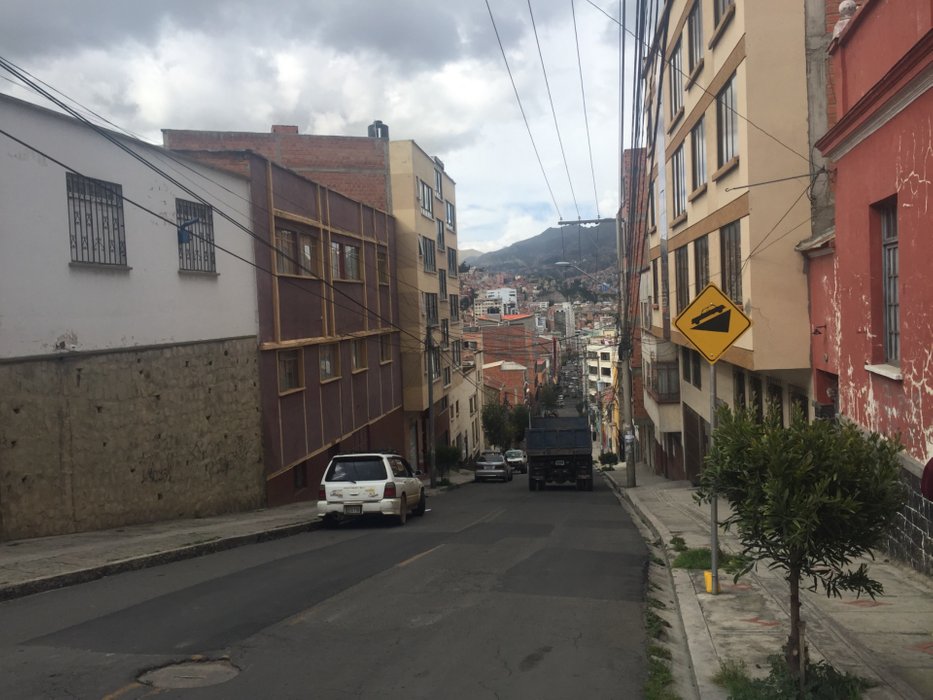 The exist of cable car system in this city made much more sense for me as a time and life saver after I made a lot of attempt to go around the city on foot and bus. Dont even try to walk here in La Paz, those steep streets, I swear it is tired to dead.
---
You just can't go wrong with cable car. 
Mi Teleferico (this is how locals call the cable car system) is comprising of 10 lines covering the most parts of the city for you to take. If you just want to see the city from above without the need to combine any specific destination on your route, you can take any of them. You just cant go wrong as all of them has spectacular view. I did go with the red one.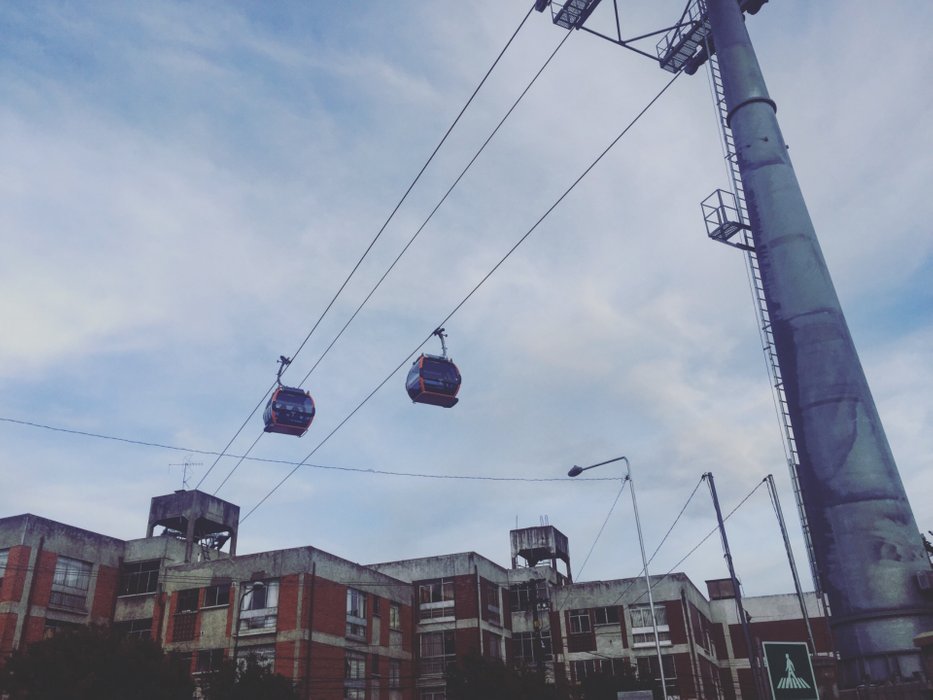 After going to the bus station (Terminal de buses La Paz) to buy ticket to go Salar De Uyuni on the next day, I decided to get on cable car at Taypi Uta central station which was just few minutes of walking from the Terminal.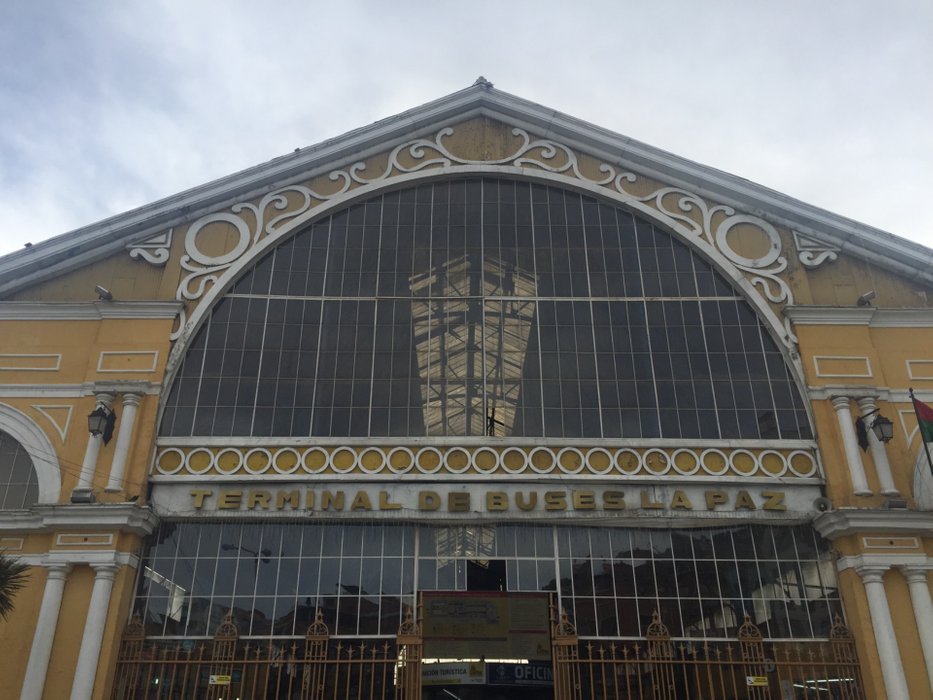 ---
Completely different from the bus station and other parts of the city, Taypi Uta was perfectly modern, well organized and spotless.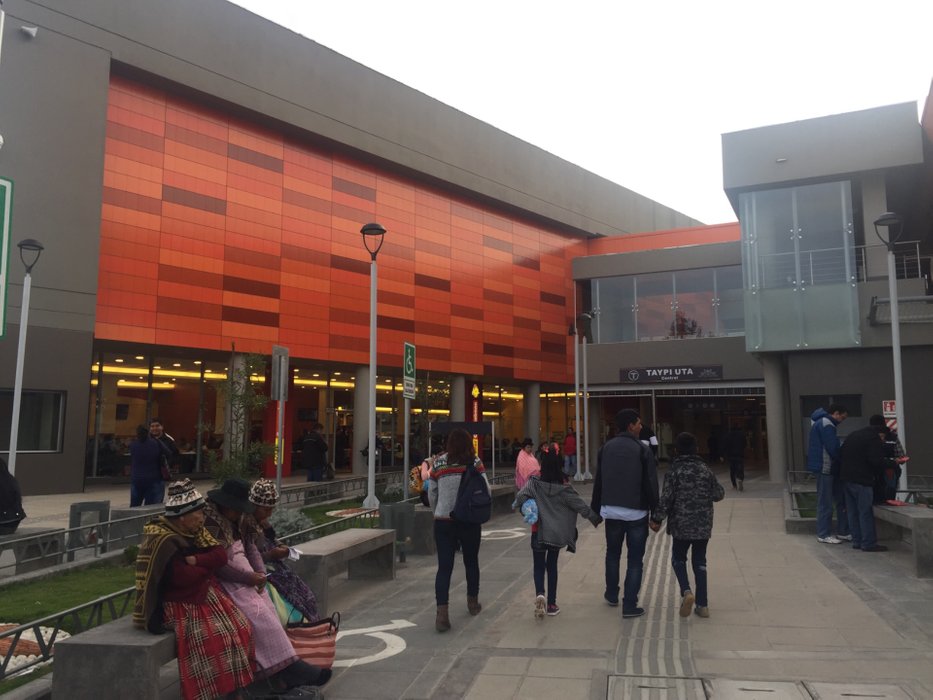 I firstly thought that It would be crowded as any public transportation I had tried in other places. However, this one was queue-free as it was big and running at full capacity. And the fare was surprisingly cheap, with just 3Bs for one way ticket which was around $0.4. It would even be cheaper for round trip ticket. Sounds great for a budget traveler like me hah?
---
Exceptional experience
After getting a ticket, soon enough I got on a cable car with few locals. I had tried cable car once before when I was in Ba Na Hill (Danang, Vietnam). It was great experience but kind of freaking me out whenever the cable car going through the joint of 2 lines. So I mentally prepared myself for cable car in La Paz to be the same, but it was very smooth. And actually I didnt even mind if it was smooth or not. Since I was amazed and my all attention was drawn to something else: an amazing paranomic view.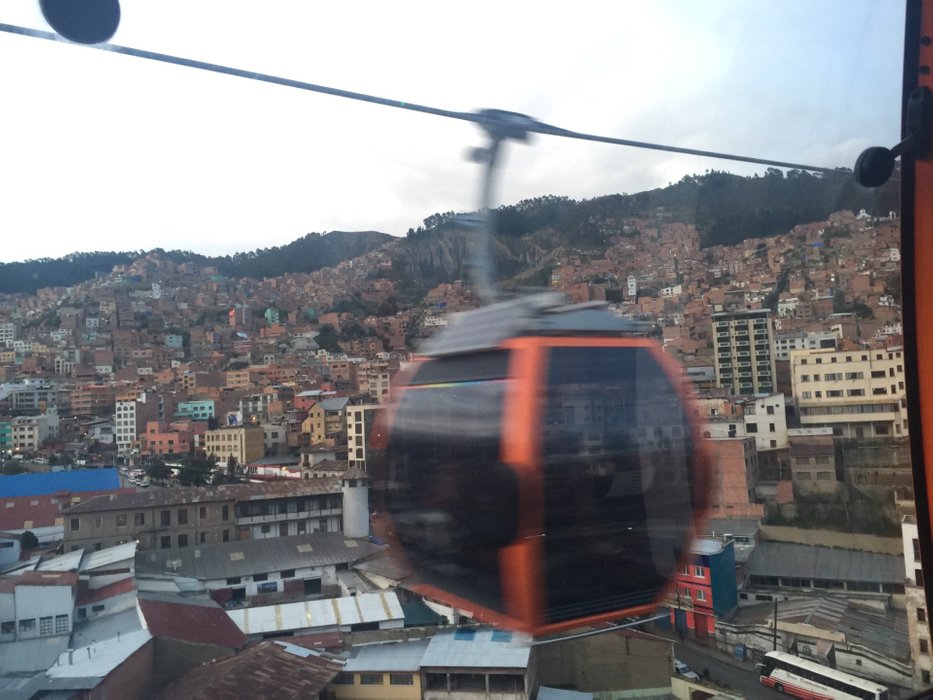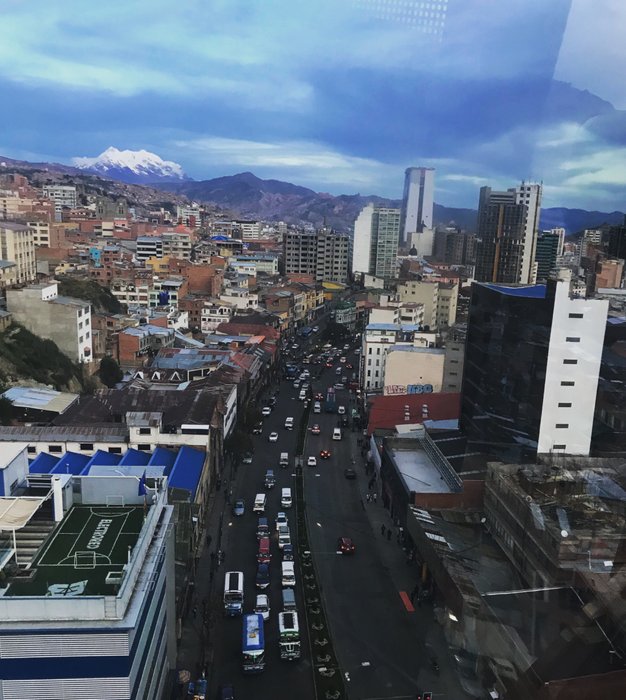 From the above, La Paz looked so appealing, the beauty that you would never find out when walking down there on the street. It was definitely the most incredible way to get to know the city in different aspects.
It was unbelievable to see how Bolivian built their house one next to another. The architectural beauty was actually not impressive, but the density was. Those tightly spaced houses and the interwoven alleys and streets running up to the top of the mountain were really a sight to be seen.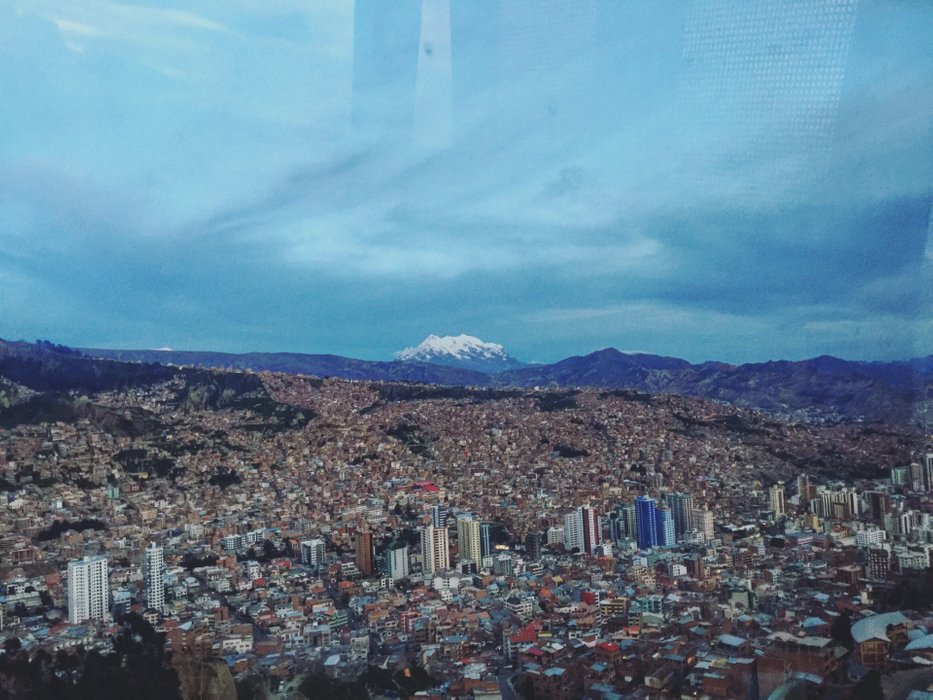 If the daytime provided you a delightful ride with unique perspective of La Paz, seeing the whole city and the snow capped Andes from far away, the nightime on cable car would blow you away by what it had to offer. What's it like to have the privilledged bird-eye view when the city lighten up. It's kind of breathtaking to admire the sea of light below sparkling as stars. It was my best decision to choose the time so perfect, going in late afternoon and coming back at night.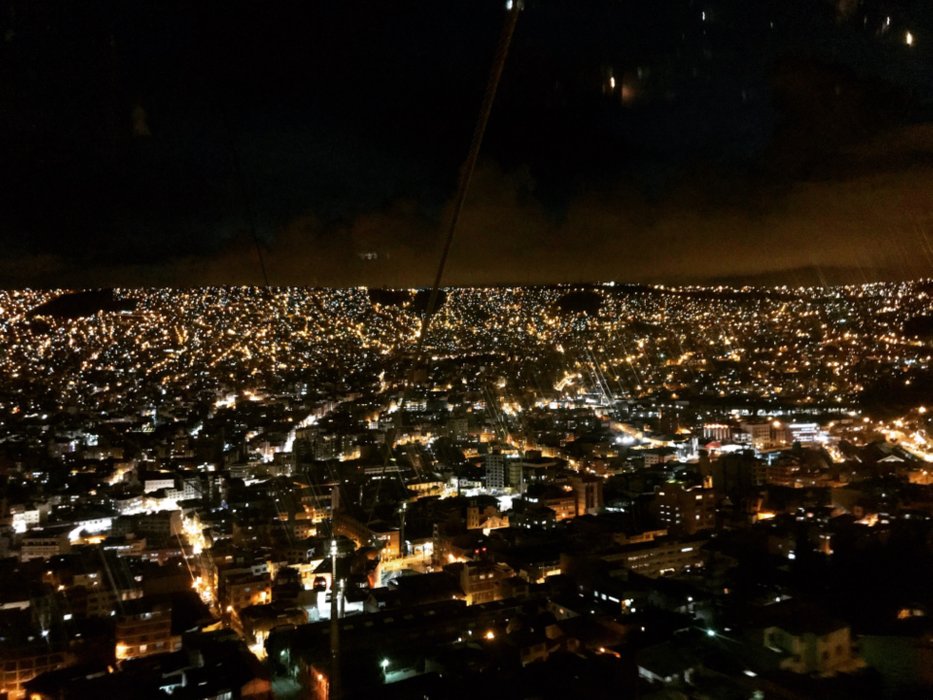 ---
Must do activity
Thinking of Bolivian taking it everyday as a short of ordinary, daily thing really made me want to stay in this city. It's totally worth a trip to La Paz just to be on Mi Teleferico.
It makes sense that the cable car is undoubtedly the most common and preferable transportation method in this city. Imagine when you are helplessly trapped in traffic or tired to dead with walking in steep pathways, cable car with its efficient system and low cost will save your life and get you away from that hassled and crowded streets. Stress-free. Great, isn't it?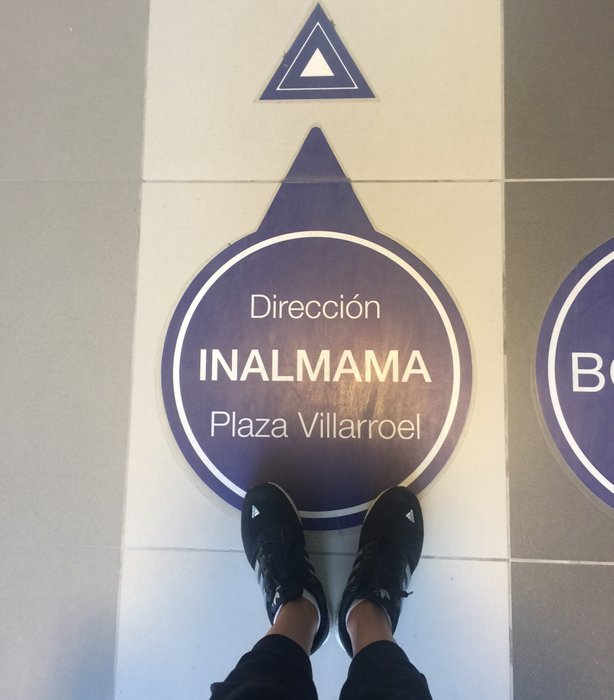 If you happen to be in La Paz and not afraid of height, taking a cable car is highly recommended. No guide needed, just go, plan you route and experience on your own.
---
📍La Paz, Bolivia