You must read somewhere this sentence printed on packaged food "The picture is for illustration purpose only". It means that the advertisement is unreliable. And the fact will surprise you in an unpleasant way. That is what I feel when visiting the Floating Market in Pattaya.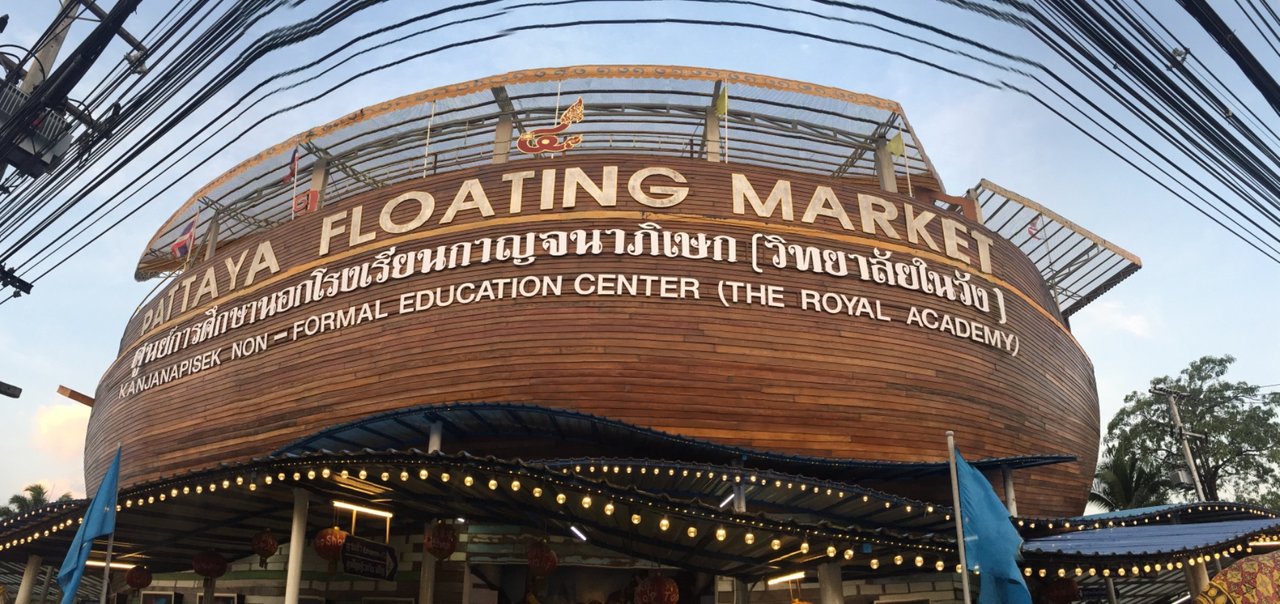 The advertisement
The Floating market is considered as one of good places in Pattaya to visit. It is built to reconstruct the trading style of Thai people on the river in the old days to attract tourists. The market with 4 styles representing 4 regions of Thailand, including: North, South, Central, North East. There are also a lot of shows, activities during the day for entertainment.
Here is a ideal place for visiting, exploring, shopping and dining.
All above is what I read and heard of the Market via reviews on the internet.
And the fact
Coming back Pattaya for the second time as a part of a tour, my visit to Floating market is not that awesome. I go there in late afternoon when it is getting dark and most of daily activities in the market is also going to end. Maybe the wrong time of visit is the reason make it become so boring.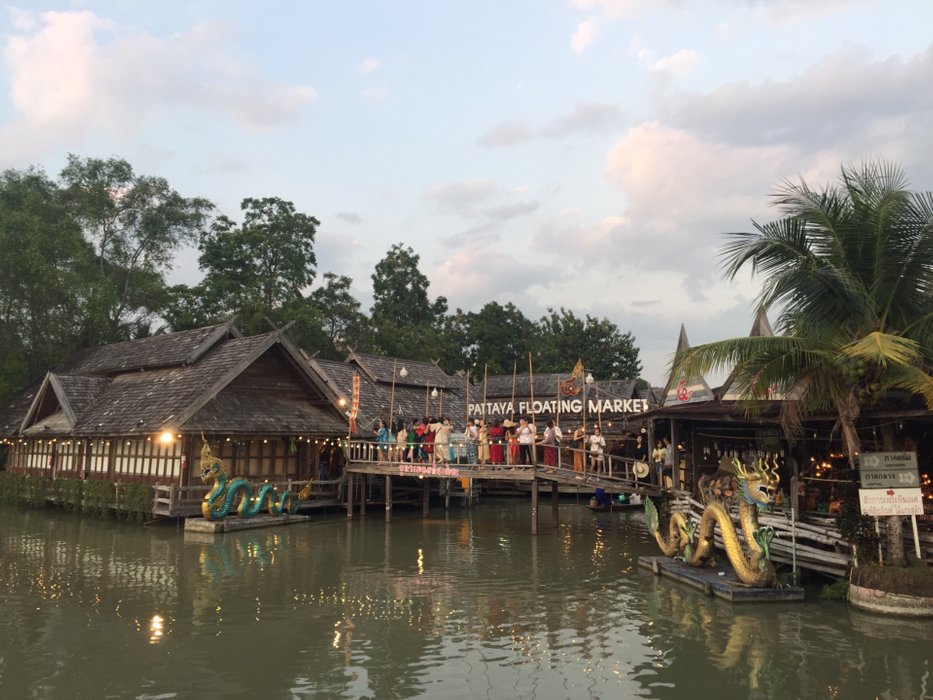 I visit a kind of floating market before i.e Cai Rang floating market in Vietnam (https://steemit.com/tripsteem/@hanggggbeeee/tt20181223t024116664z), so I imagine and expect something similar but with Thai style. However, It turns out to be not.
Cai Rang is an authentic floating market on the river that local people really trade there and then tourists coming for its own local cultural identity. On the other hand, the floating market in Pattaya is just a reconstructed one which is not original and was built for tourism attraction as the main purpose.
The difference in nature make the difference in feeling. One is experience and one is sightseeing. I was wrong to expect it to be the same or similar.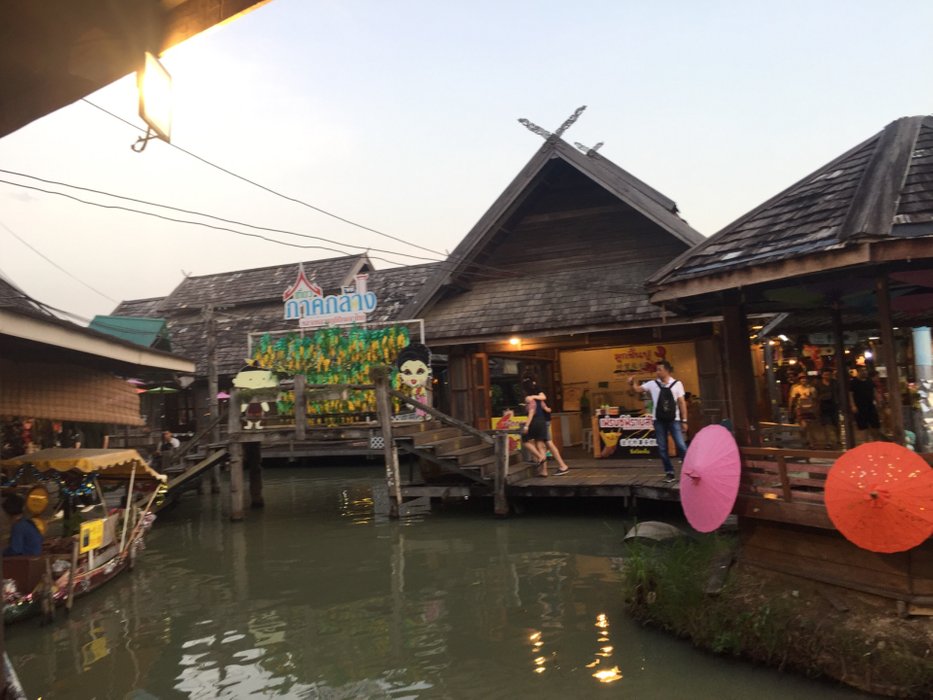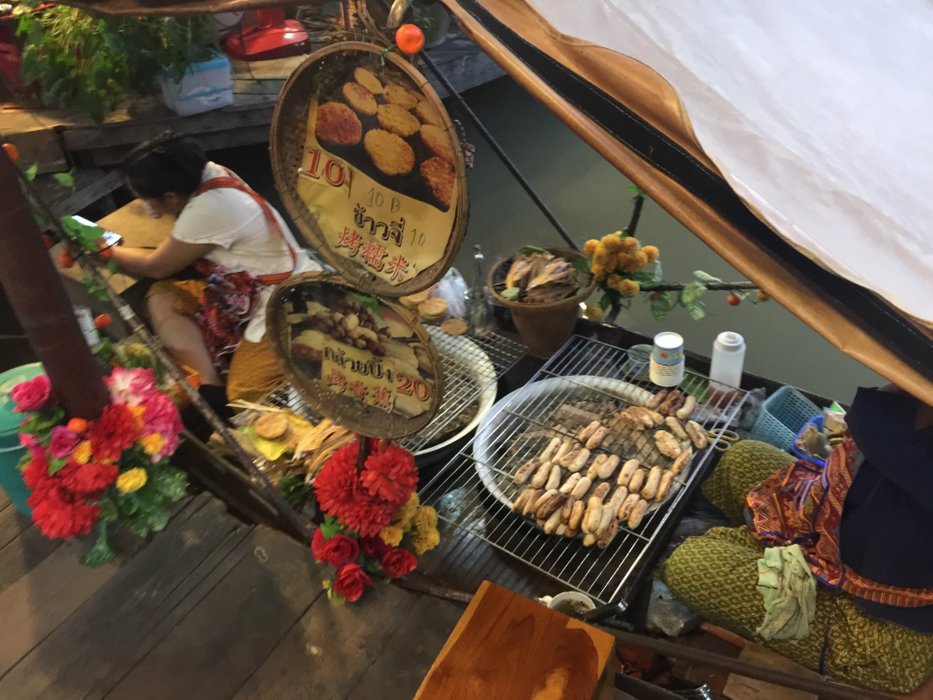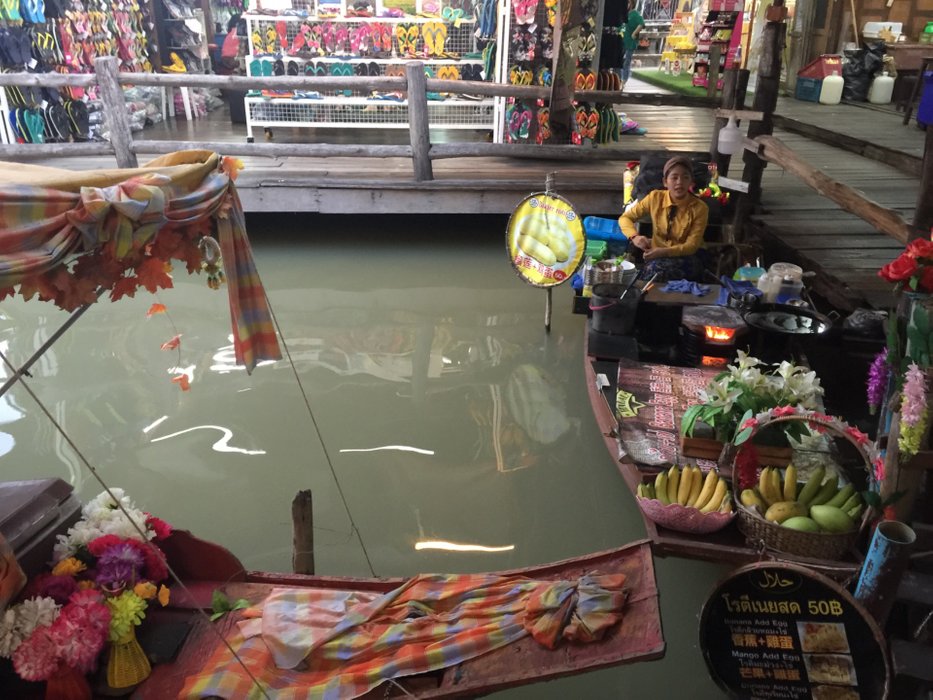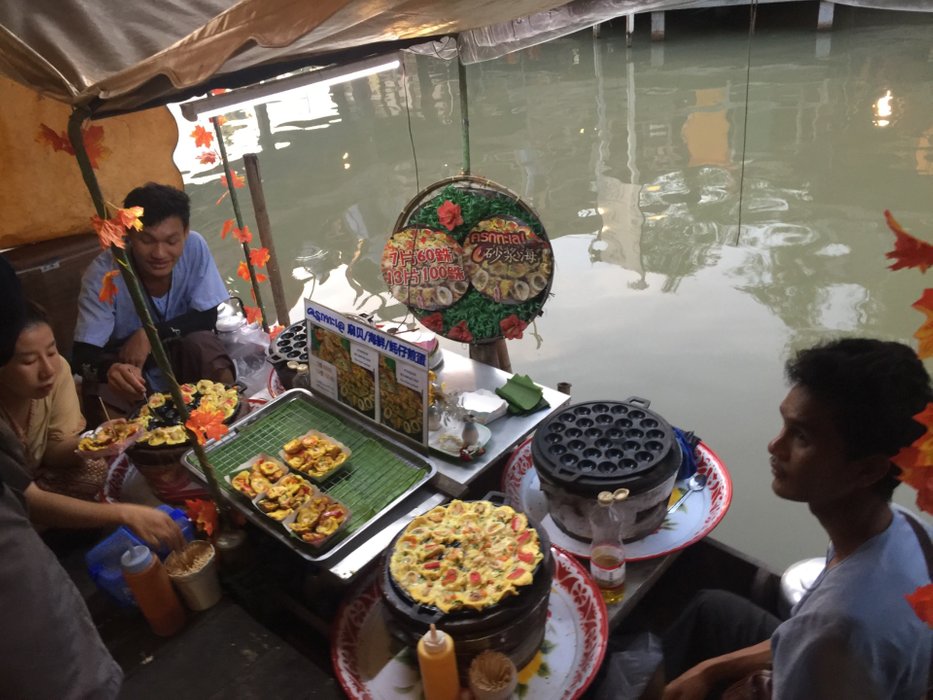 For the sightseeing purpose, the market doesn't have things to see either. I feel like everything is so simple, unreal and the work isn't impressive. There are wooden houses, stands built on the lake, wooden bridges connecting areas, and some boats selling stuff in the muddy water. It is all about selling things (souvenir, food,...) for tourist. It is crowded with tourists, not much entertainment and nothing to explore at all.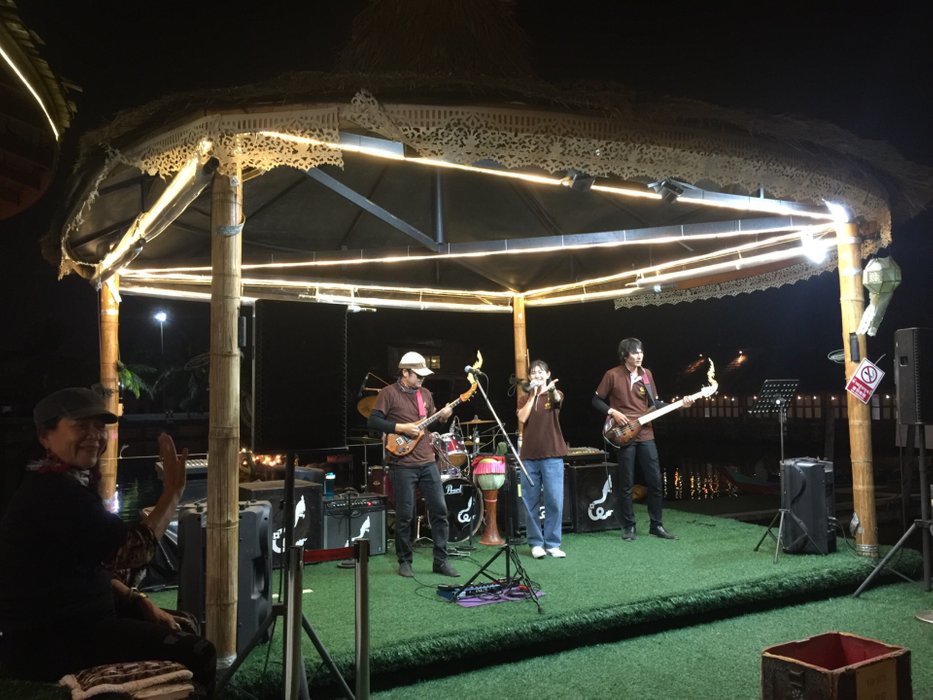 There is a music performance. The band is cute but they sing in chinese. Why? Why chinese? I expect some Thai song or whatever traditional. But since there are so many Chinese tourists so the show turns to be a Chinese show. Funny.
So my tour turns out to be all about food.
If there isnt anything to see, lets find something to eat. Fortunately, Pattaya floating market is not an entirely terrible experience thanks to the food and its diversity. For a Thai food lover like me, the place that many street foods are concentrated like this is actually a heaven. Just stick around all the stands and pick up what you want.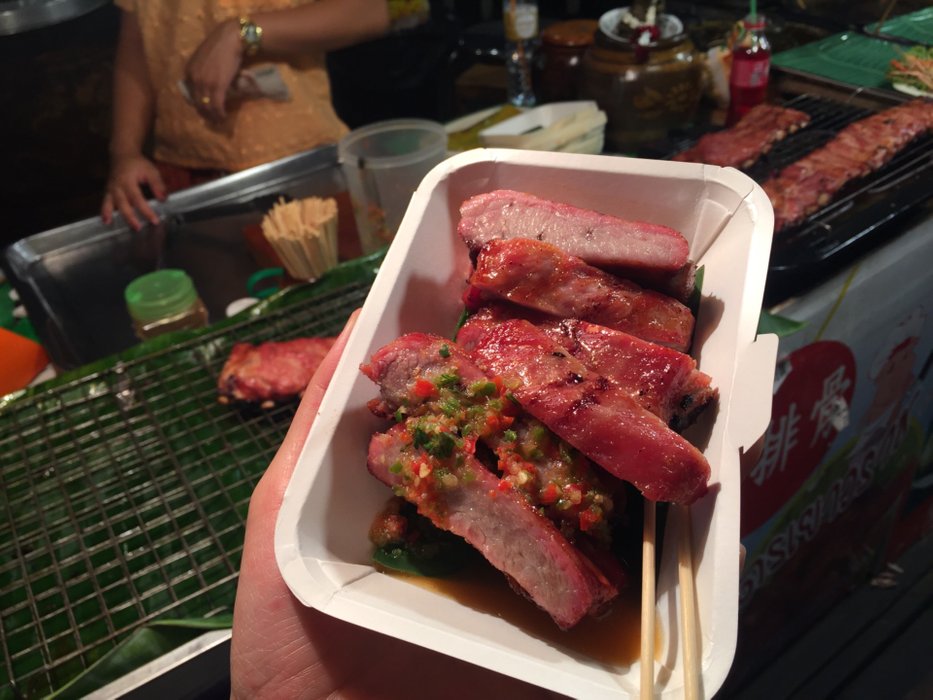 TBH 100 for pork ribs. It is good but kind of expensive.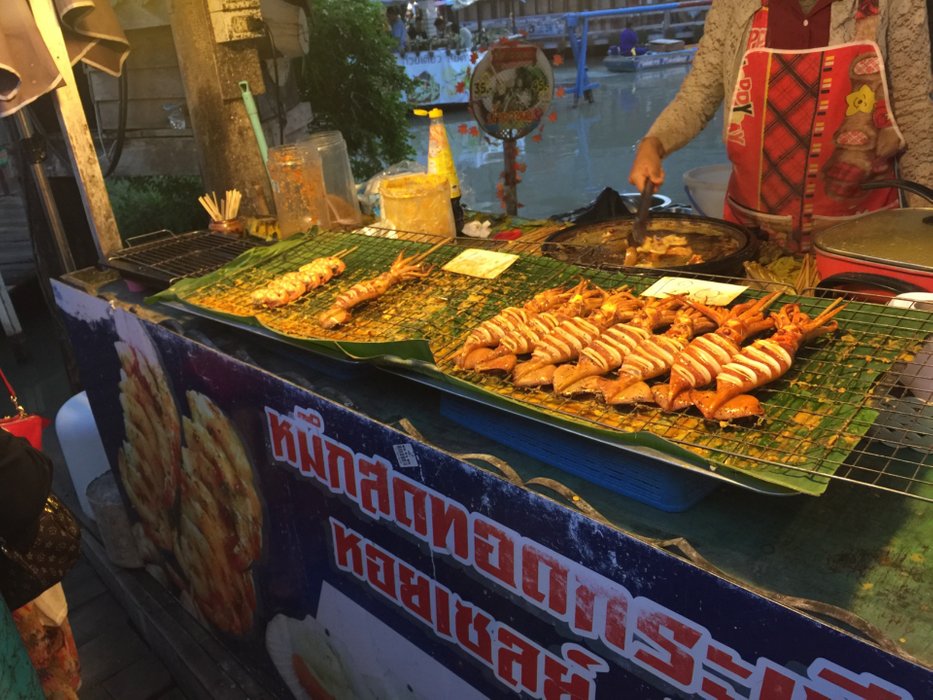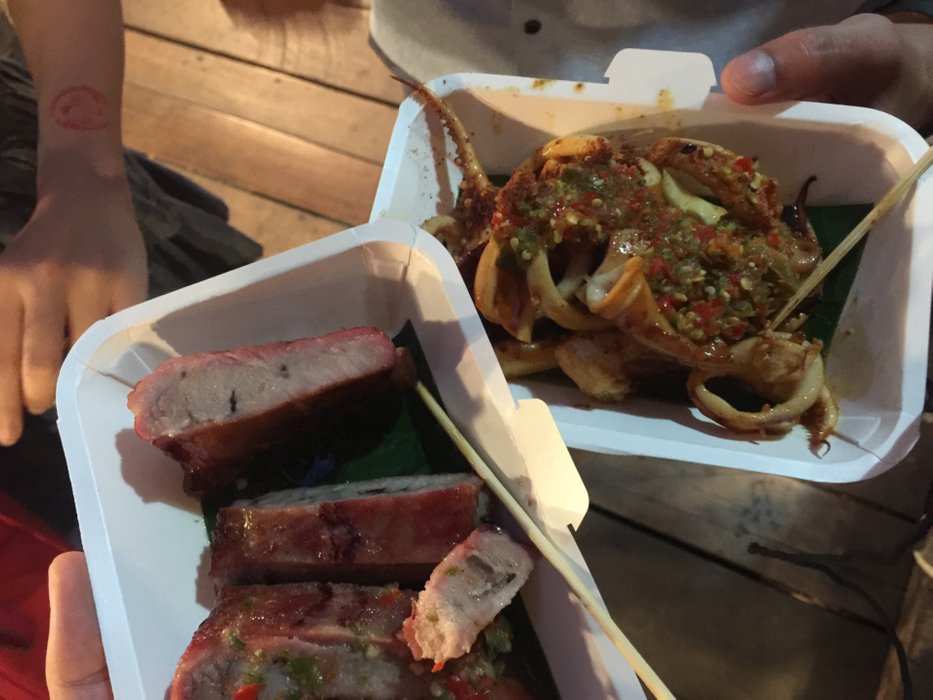 THB 60 (?) for Spicy squid.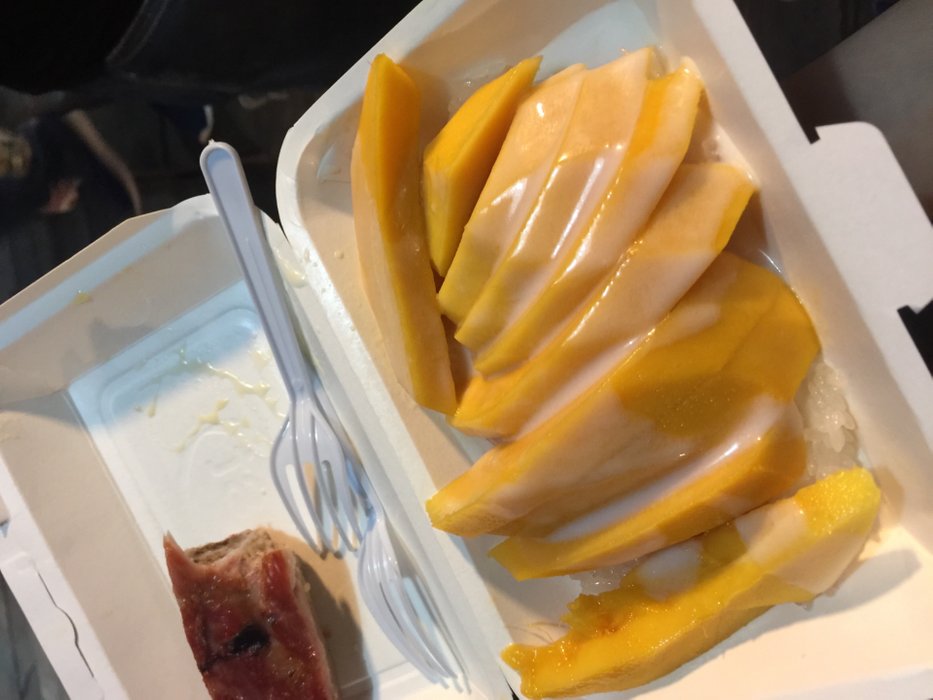 THB 60 for mango sticky rice. I have never acquired a taste for this dish. I have never thought that sticky rice with fruit like mango is a good combination. But after several times being forced to eat, I kinda like it. Haha. Yea. I start to love it. Awnnn.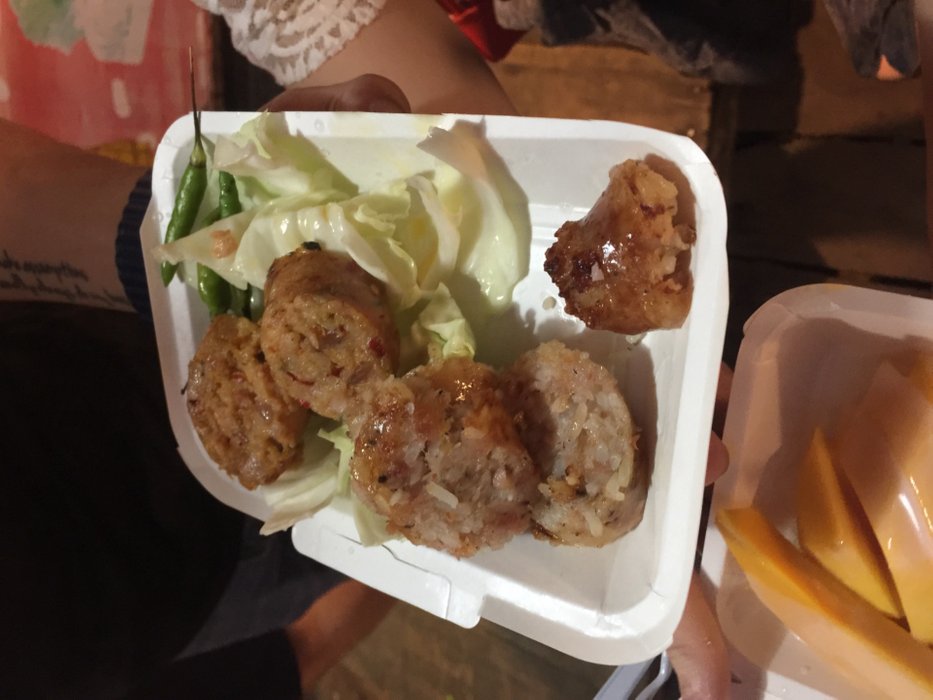 THB 40 for Thai sausage (?). Nothing special.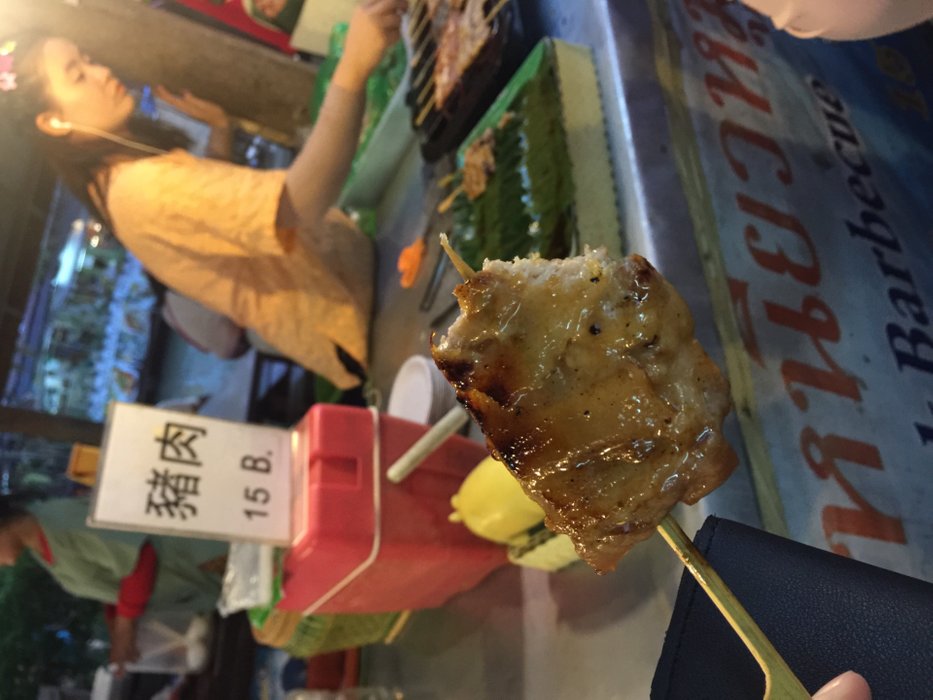 Grilled Pork skewer is always tasty no matter where you get it. BTH 15/skewer
Dont be ripped of here
In the place for tourism like this, you are very likely to be ripped off. So please be careful with those service that you don't know all the price beforehand and don't really want to try. There are something seems free but actually not free at all.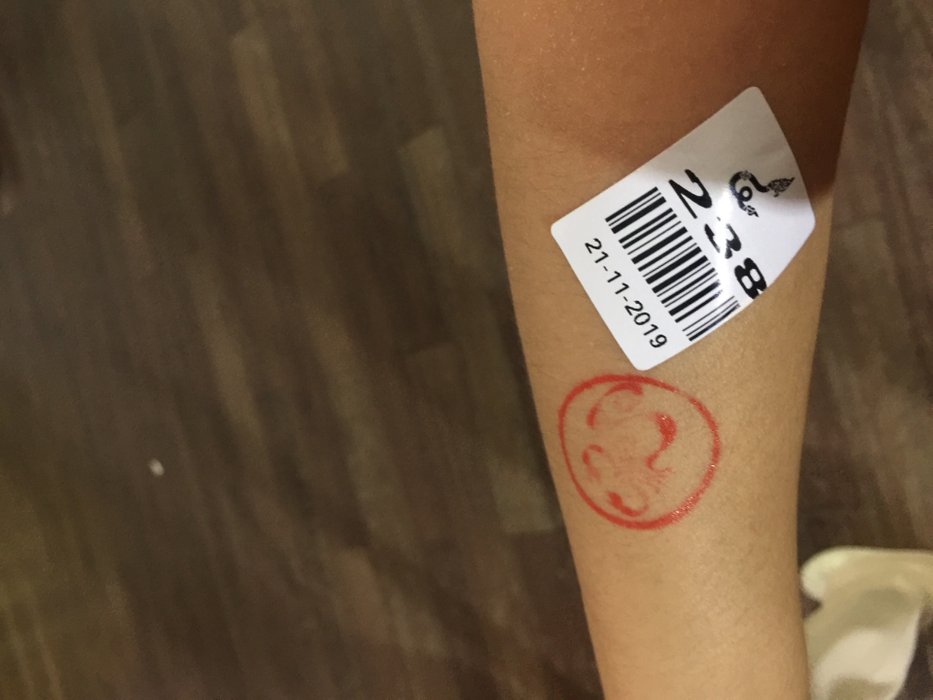 I come here as a part of the tour. The entrance fee is included in the package I already paid. So I dont know the entrance fee. But as what I read, a lot of travelers who buy ticket in the gate, they got different price and the range is really huge. So it means that the fee is not fixed and it also means that you are going to be charged overprice.
I just walk around to find food so I just pay for what I have. If you want to take a boat and tour around the market, it will be THB600-900 each depend on how good you are at bargaining. It is way too expensive for staying on a pathetic wooden boat on the murky water for a little bit of time. And then the boat will send you to "free" Thai massage. You will be told that it is free, then of course, you think "ok just have a try". Yes. It is free for the service, but the tip is compulsive (the tip is always around THB50-100, they make sure of that amount, you cant pay less). That is how you get ripped off in this place.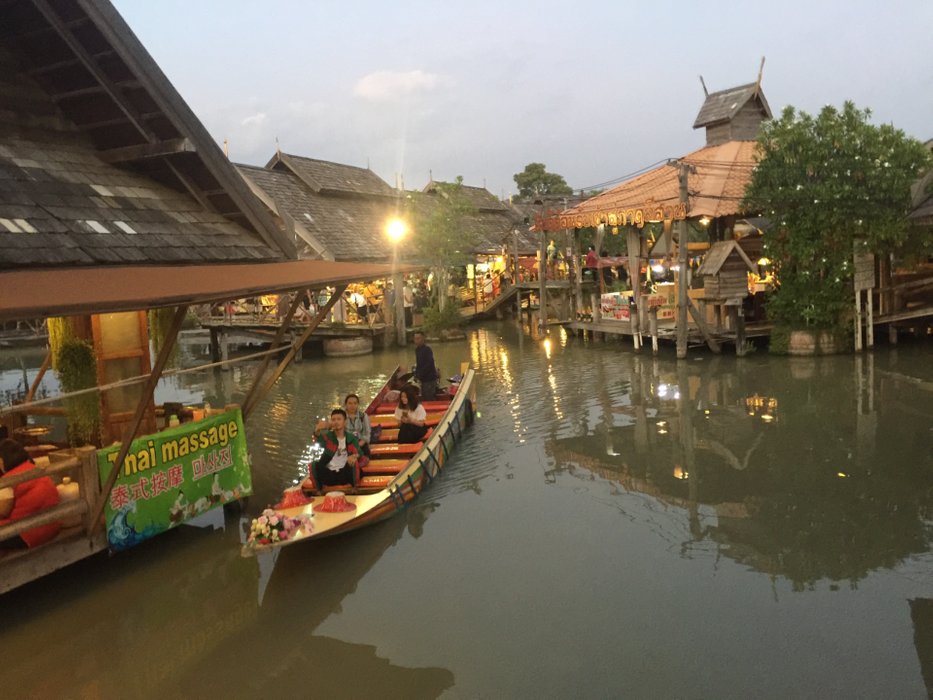 There is a sad story in this place. My friend bought an item here. Then find out that Seven Eleven convenient store selling the same one with a half price. Hahahaha. She is totally mad.
Even with food - the only thing I feel not bad here, I still think that it is overprice. Everything here is of course more expensive than out side. I'm willing to pay because I'm so boring with the poor scene here and I need something to eat to boost my mood. And at least I don't need to walk every corner of the city to find food but it's all concentrated here for me to try out. So it is still acceptable.
For everything else, it is not worthy.
Tips
In case you still want to come here. I have some tips for you.
Normally the entrance ticket is THB200 when you buy online, you can looking for it on Klook to have better price, around THB160.
Don't buy any souvenir or stuff here except food. For souvenir and other items, find it in mart of convenient store for the best of price.
For food, if you hungry and just want to try all at one place, just do it. But keep in mind that amazing Thai food is easy to find and available almost anywhere. Keep your money well-spent.
Conclusion
I know this kind of place, it is like a tourism trap for ripping us off. This is not a must visit place in Pattaya but a "should-avoid-place". If you want a real floating market, then looking for it elsewhere, not here. I'm sure that there are more awesome things and places out there for you to explore.
I dont think I'll be back this place again. Once is enough.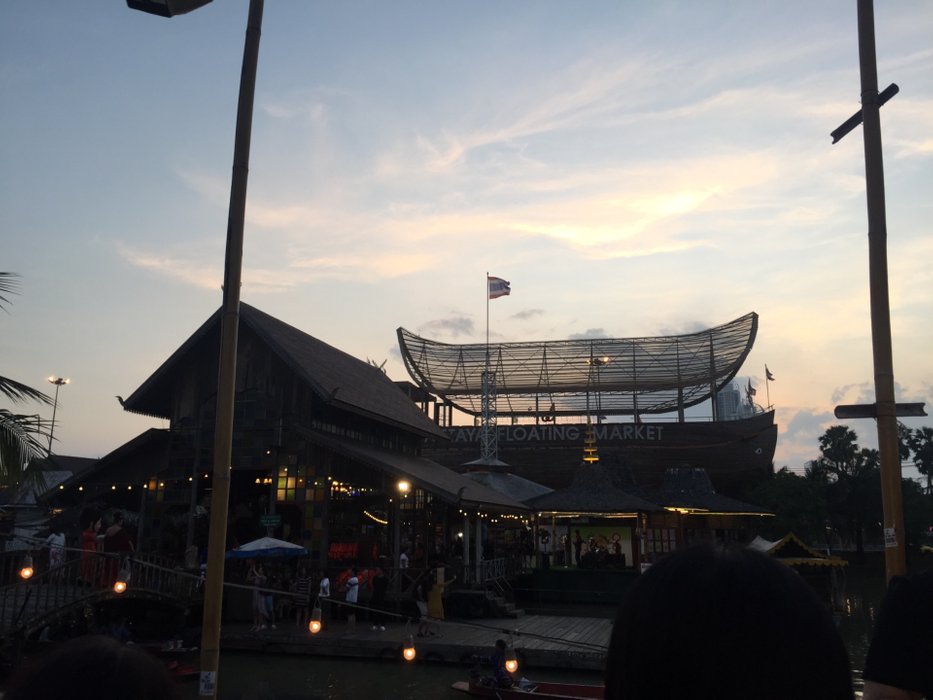 📍Pattaya Floating Market
451/304 Sukkhumvit Rd, Pattaya City, Bang Lamung District, Chon Buri 20150, Thailand
[//]:# ( d3scr)