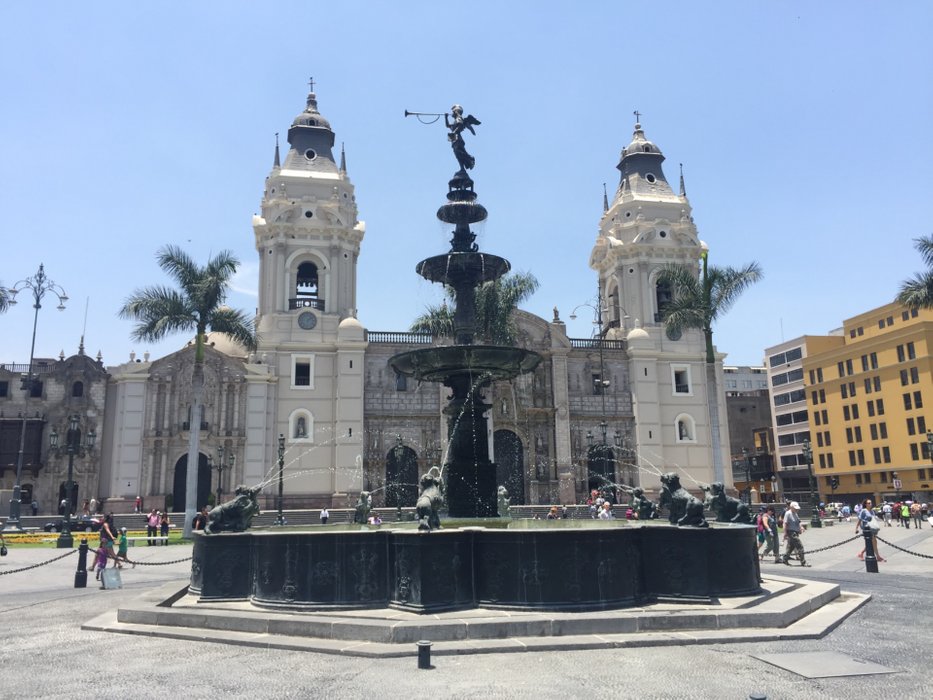 ---
The Plaza de Armas does not require a long stay but if you have a thing for the history, this place is a must stop in Lima.
Located in The Historic Centre of Lima, the plaza is a whole square surrounded by religious and political buildings such as Presidential Palace, Cathedral of Lima, Archbishop's Palace of Lima, the Municipal Palace, and the Palace of the Union. Most of it was not open to public as the time I visited but seeing it from outside did not make it any less attractive.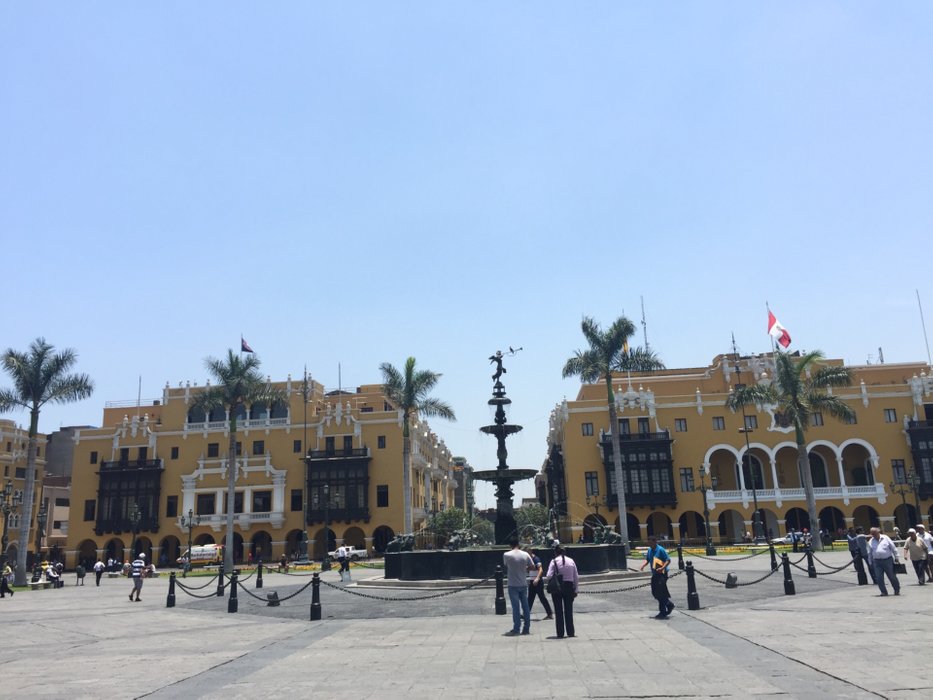 Staying in an airbnb in San Miguel, it took me a while to get the Plaza since the traffic on the way coming here was so unbearable.
But when I got off and set my feet on the square, the cityscape was beautiful and really impressive. The colonial square offered a taste of history, architecture and art. Feel like a little piece of Europe here. For people who had been Europe before, this place might be not that spectacular but for someone seeing the world for the first time like me, it definitely was.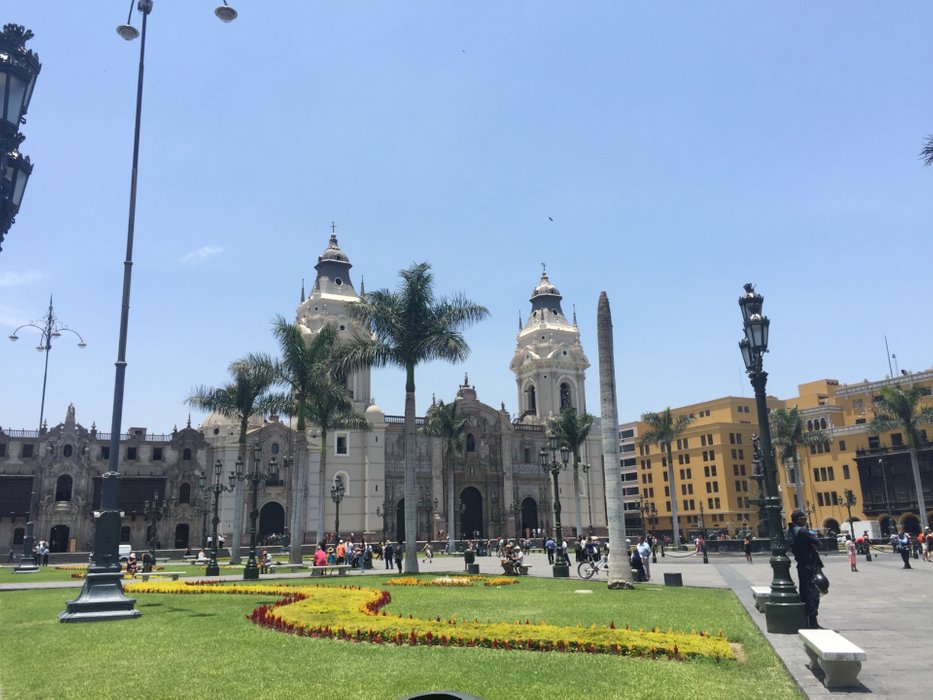 I couldnt help imagining of the old time when Inca people still called this place their home, then the Spanish arrived, took over and built it up as what we see Lima now. The influence of culture was clearly shown in the magnificient architecture of the yellow painted buildings and its distinguishable wooden balconies reminding something very Spanish.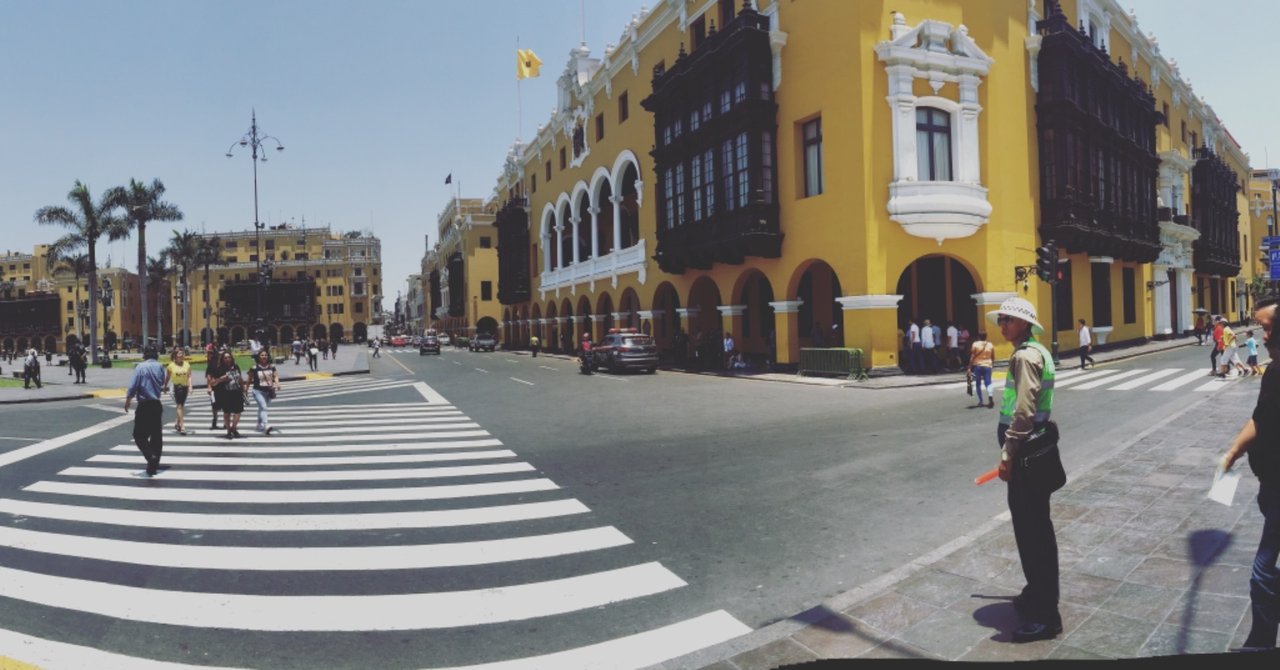 Beside admiring the cityscape and architectural beauty, there were a lovely fountain right in the center of the square which would offer a great spot for taking photo, and also a ceremony of guard change in Presidential Palace which was a sight to see.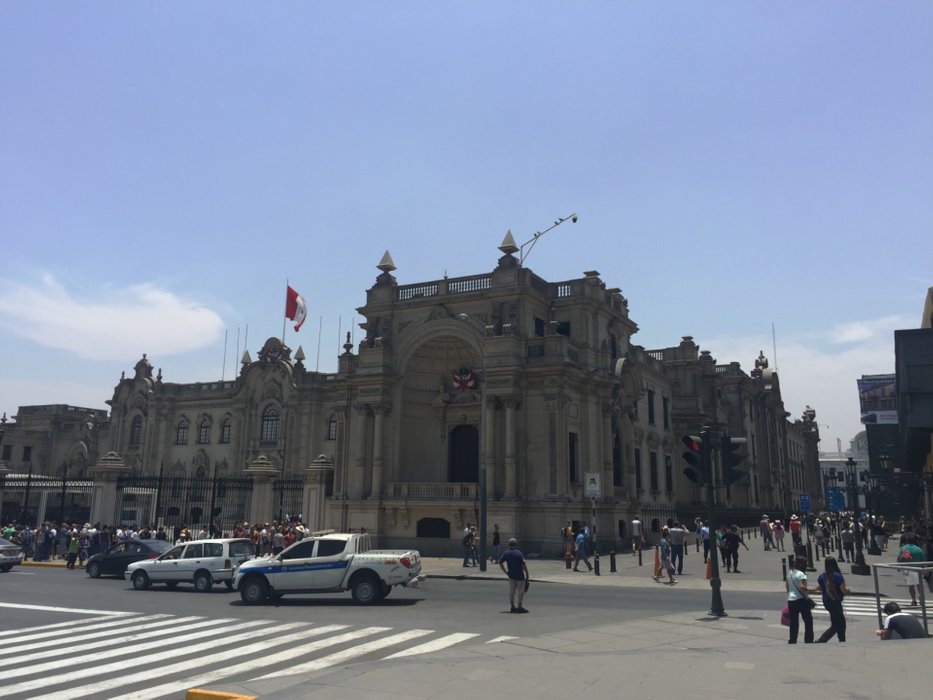 Actually, there was not much to do in this place to spend a long visit, but it was quite nice for strolling around to get to know another side of city which totally brought different feeling compared to the place I stay San Miguel. The square drawn quite a lot of visitors to come here but not too crowded or overwhelming, so it was kind of fun for people watch.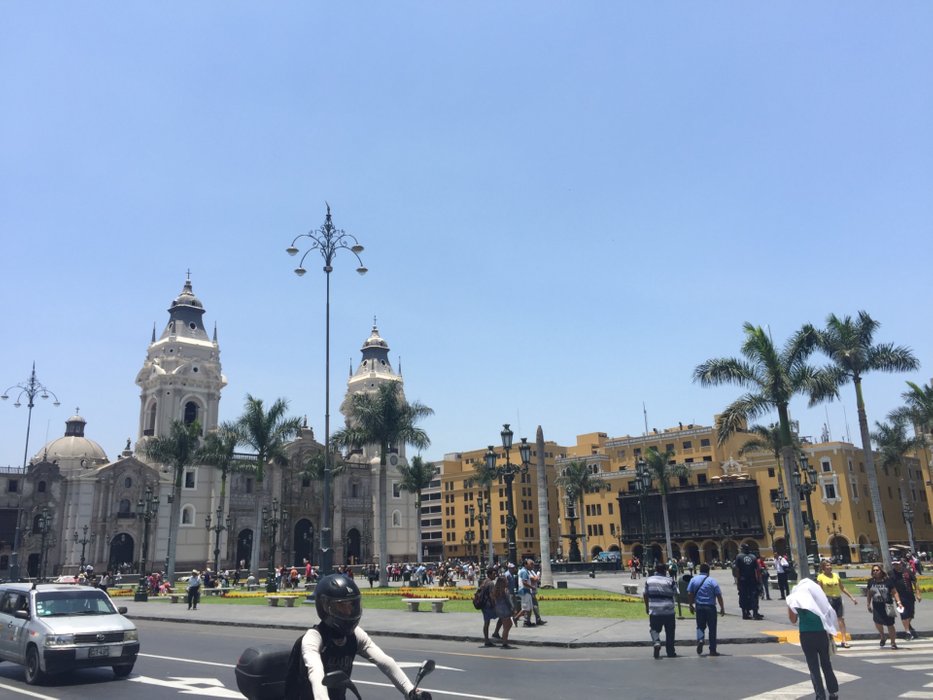 ---
For the presence of riot police with shield in this square, I did not know how should I feel, safe or dangerous of this place. People might feel protected to be under the watch of heavily armed guards, but I, in another way, questioned how safe this place was to need that considerable force in order to make it secured.
---
But anyway, it was a good starting point to explore the city center and expanding streets around with a lot of attractions nearby, and the bar and restaurants were just around the corner. I did visit a restaurant right there and it was a little pricey but overall was ok.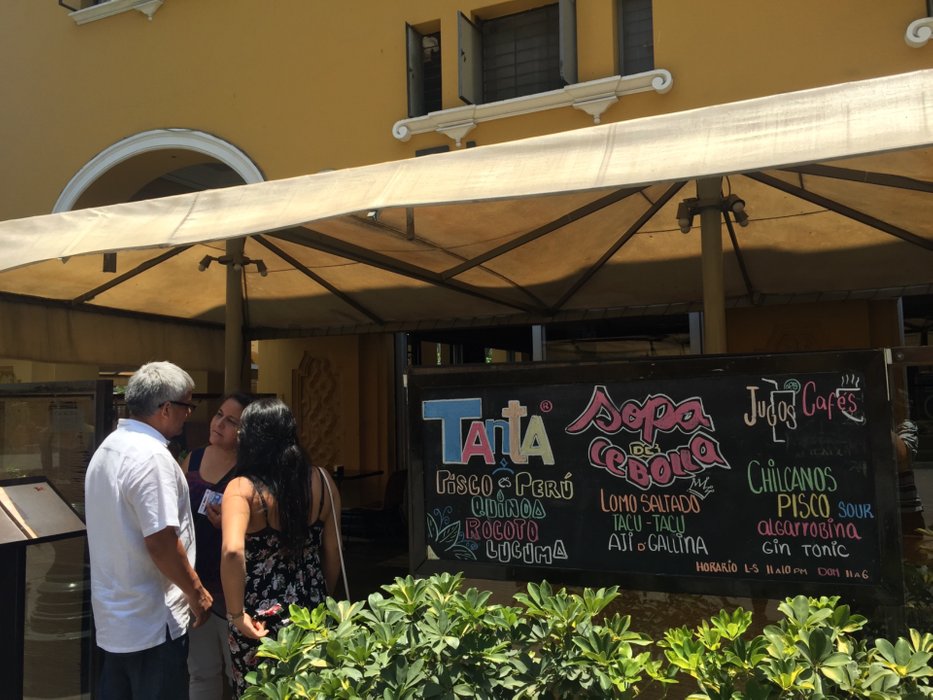 ---
I'vs found out the fact that the Plaza de Armas actually not a specific name of any specific place, but it is common name for all of the Colombian main squares. I have always thought that if I talk about Plaza de Armas, it obviously refers to the one in Lima, Peru. But when I wrote this post and wanted to make a bit of research about the place before publish for deeper writing, google showed many many of Plaza de Armas. Haha.
Thank God, Wiki is here to let me know that. xD
https://en.m.wikipedia.org/wiki/Plaza_de_Armas
---
📍Plaza Central Lima, Cercado de Lima 15001, Peru