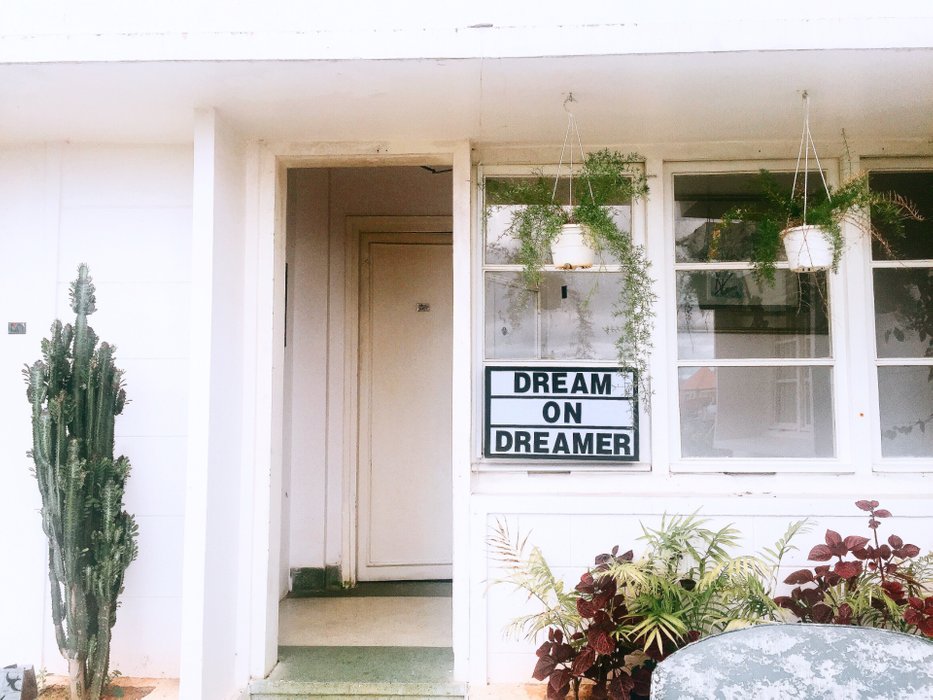 If there is a poll created to know where the most desirable city in Vietnam for Vietnamese people to spend a holiday is, Dalat's definitely gonna be on top. Even for me also, Dalat had been an ideal place of my dream honeymoon for years, until I decided not to get married anymore. xD
---
While people call it with many names basing on their own personal feeling of this place such as "dreamy city", "misty city", "city of love", "city of thousands of pine trees", etc, I just find it really hard to describe how this city is so lovable, and the glamour of Dalat definitely cannot be defined with just a single word as what people have been naming it.
I think I have talked too much about how easy it is to fall in love with Dalat in my previous posts. You can find it here:
https://steemit.com/tripsteem/@hanggggbeeee/tt20181227t050154331z
And here:
https://steemit.com/blog/@hanggggbeeee/the-first-light-of-dawn-on-xuan-huong-lake
And here:
https://steemit.com/photo/@hanggggbeeee/lost-in-pine-forest-landscape-photography
This post is all about a pleasant corner where I spent a half of my last day in Dalat. And I no longer want to keep it for my own as the real gem needs to be shared.
A cafe named The Dreamer, located in uptown of this small Dalat.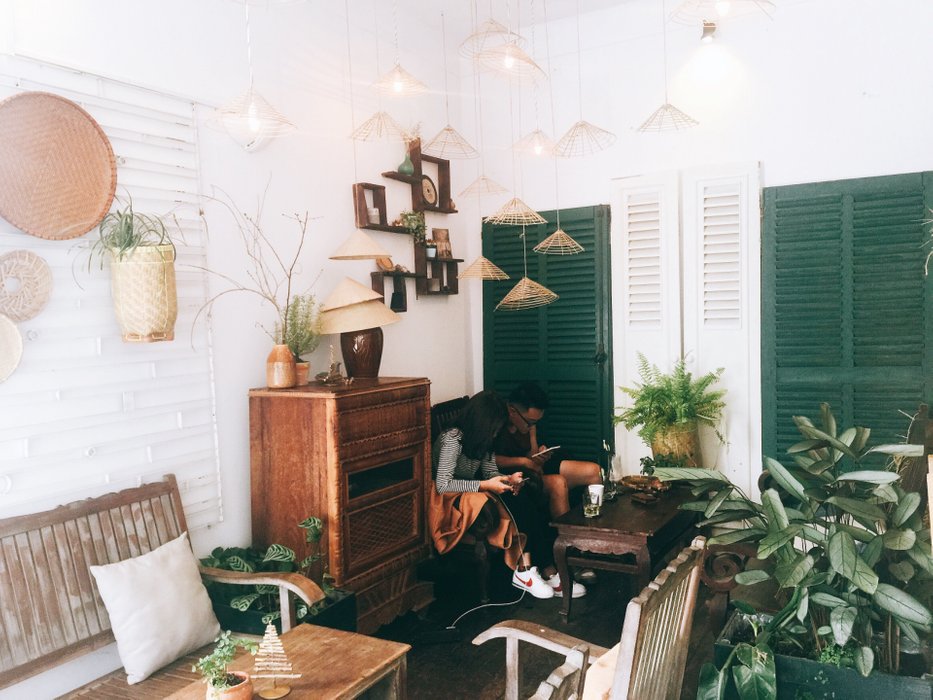 You know, people especially young ones are interested in the styled coffee shops in Dalat just as much as the peaceful ambiance and picturesque scene of the city. There are plenty of unique coffee shops here more than anywhere else in this country I believe, considering the city is so small for that number of shops. That is why coming by a coffee shop is one of Dalat things that you need to experience.
Prior to the trip, I had really hard time to go through all the reviews to choose which coffee shops gonna be on my visit list. There ara abundance of good ones and each one of them has its own special vibes which can hold you back for the whole day.
---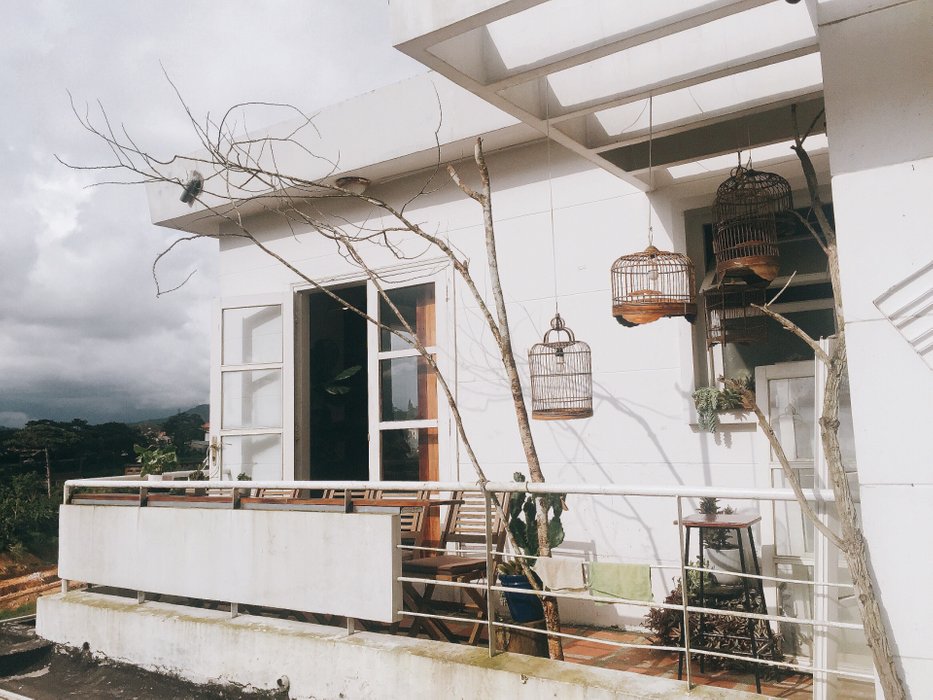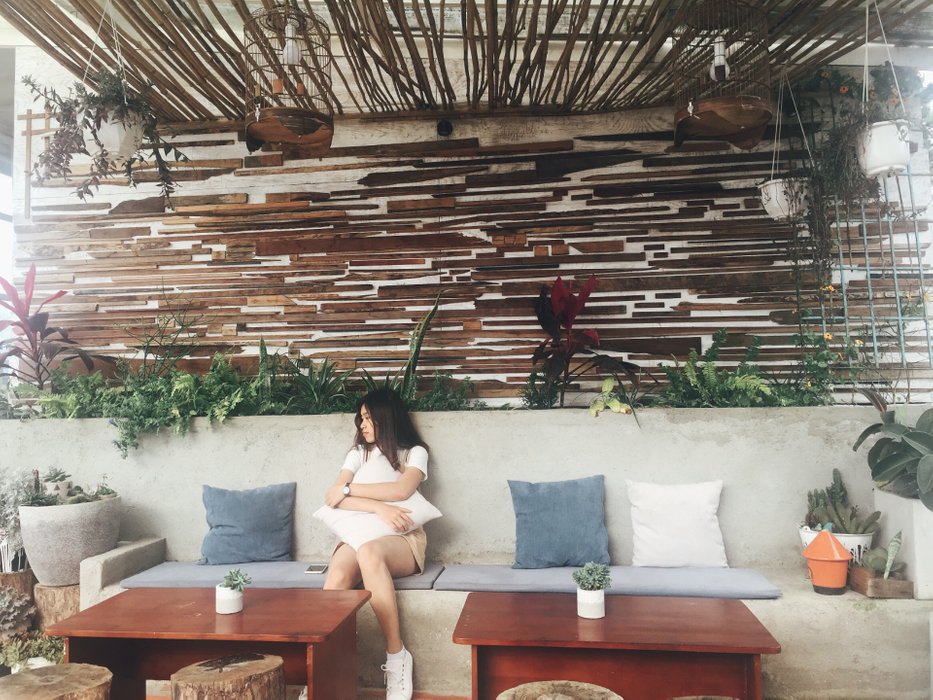 The Dreamer was re-designed and re-constructed from an old villa located uptown of this small city. On the way coming back from the hydrangea garden, I just decided to stop by the Dreamer as it was at noon and I heard that this cafe is one of a few places that allow visitor to take a nap and they actually provide few spots for sleeping. Too tired to ride more to have another alternative, I spent a half of my last day in Dalat to enjoy all what The Dreamer has to offer.
Placed up at 3rd floor, I smiled through the walk upstair for all the cute things that they wrote on the wall along staircase. I'll keep it secret for you to find it out yourself if you have chance to go there.
---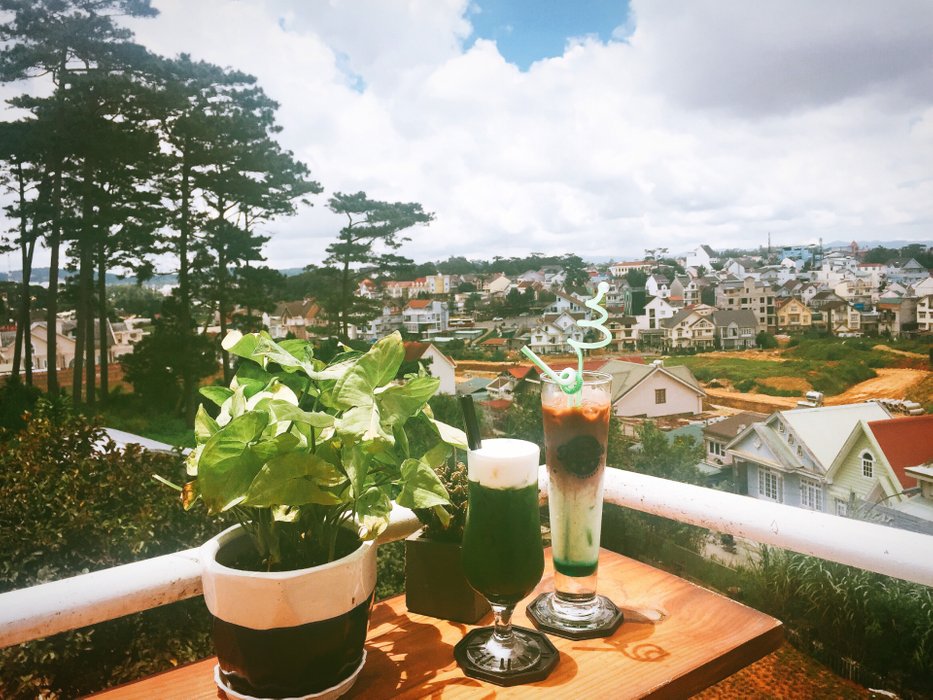 The intended purpose of the visit is to take a rest, a nap also, so I actually did not expect much that the drinks here gonna be good. It is quite cheap tho, for a well designed place like this. A variety of drinks from coffee, tea to juice, soda, etc with the price range is from $1.5-$2 only. Randomly pick a matcha machiato, doesn't matter, I just want to find a spot for sleeping. Although it was at noon, the coffee shop was quite crowded, there was no place available for me to sleep, then I have no choice and turn out to actually enjoy the drinks, the view, the music and the vibe.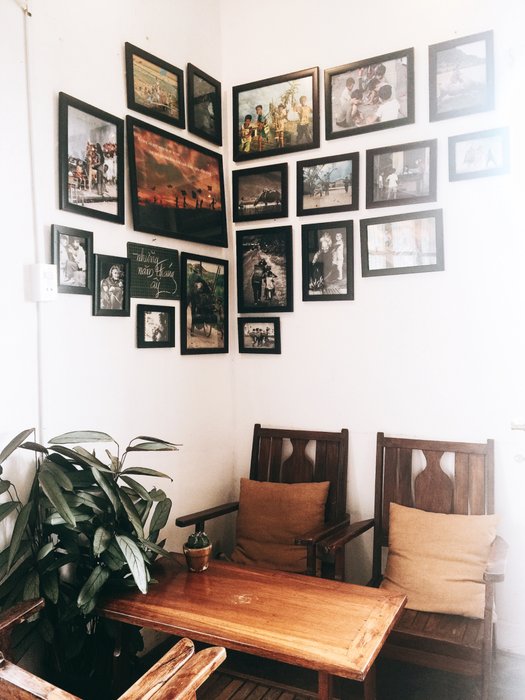 The place has its own style, dreamy style, for all dreamer. The quotes written on the wall, the old style furniture, the decoration, the balcony,... All that make the Dreamer become a background of amazing photography. No doubt why so many young people find it really attractive and come to visit.
---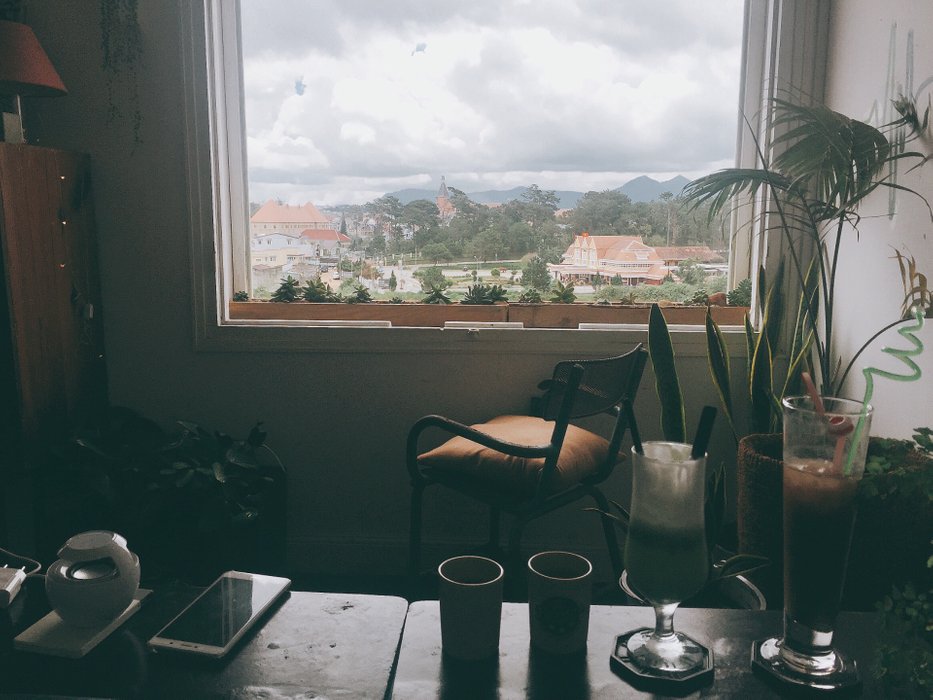 Just by seeing through a big window the view straight to the wood and field, with building from far away,... I immediately became so nostalgic.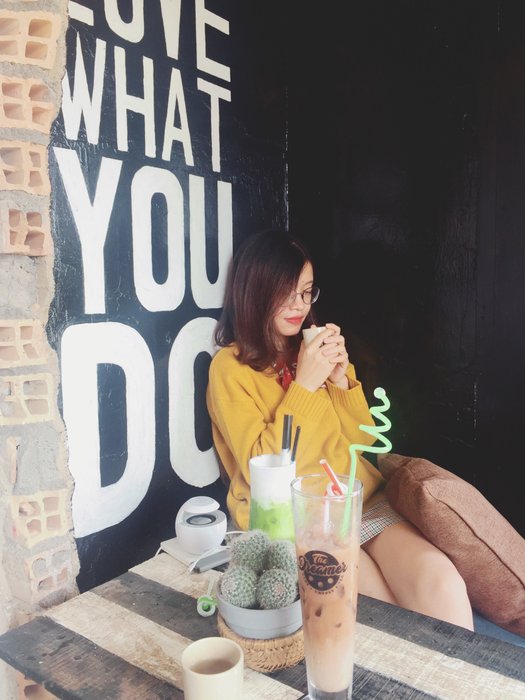 In the fairly cold weather of Dalat, taking sip by sip of hot drink, admiring the view and let yourself chill out with the music. Speaking of the music, It's absolutely my style. I could stay here and listen to it all day long.
---
There is no any suitable name for this place other than The Dreamer as the dreamy feeling brought in this place is simply spot on. If you happen to be in Dalat, dont forget to pass by this lovely place.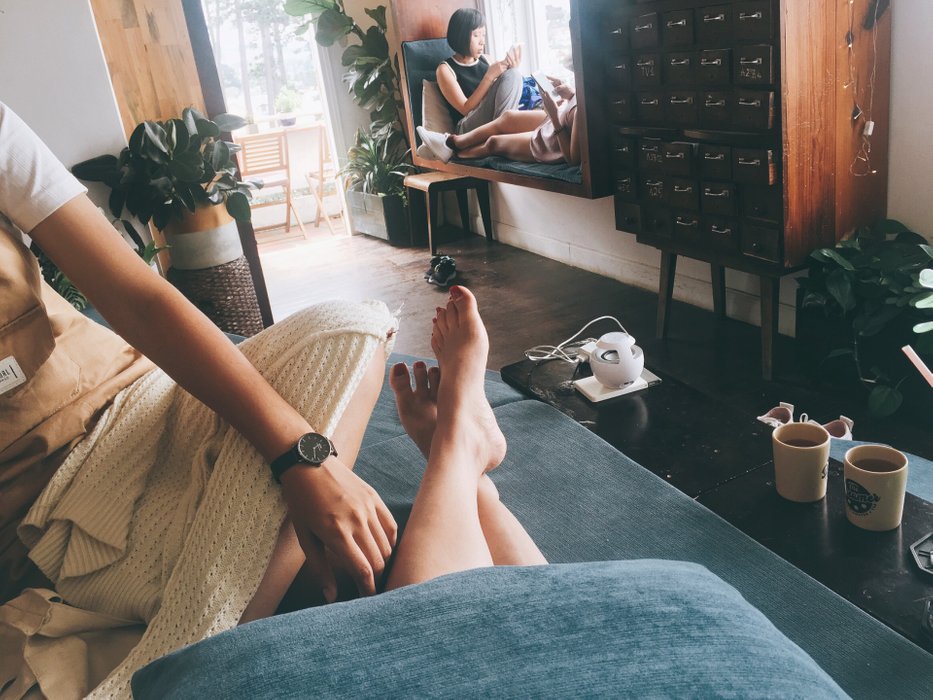 📍27B Tran Hung Dao street, Ward 10, Dalat city, Lam Dong province.
💲 $1.5 -$2
🕠 9am-10pm