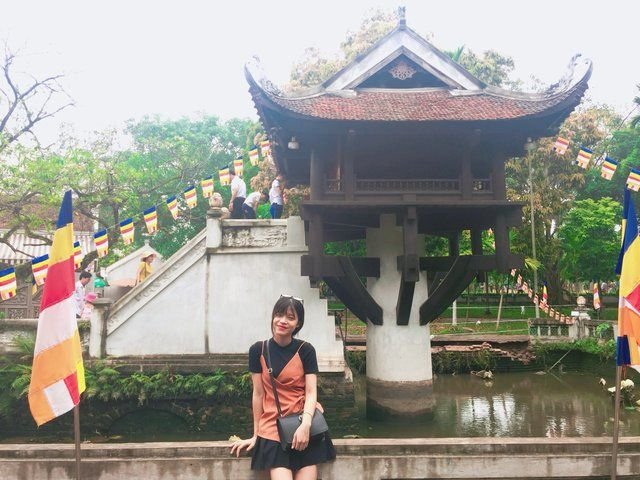 You want to explore Hanoi in the way of local? Follow meee. Non-professional tour guide but able to show Hanoi to you. I spent 2 days to show my foreigner friend several attractive destinations of Hanoi. We went to West lake, Ho Chi Minh mausoluem, One Pillar Pagoda, Hoan Kiem Lake and Old Quarter,...
---
West Lake
This place is known as the most expensive place for living in Hanoi. Not too crowed, fresh air, good lake view and convenient. But that was not a reason to bring him here. There was a famous "bánh cuốn" - stuffed pancake restaurant near here. Actually it was not a restaurant. It was placed deeply in a small alley and customers just sit down on the street to enjoy food. What a Vietnamese style! :))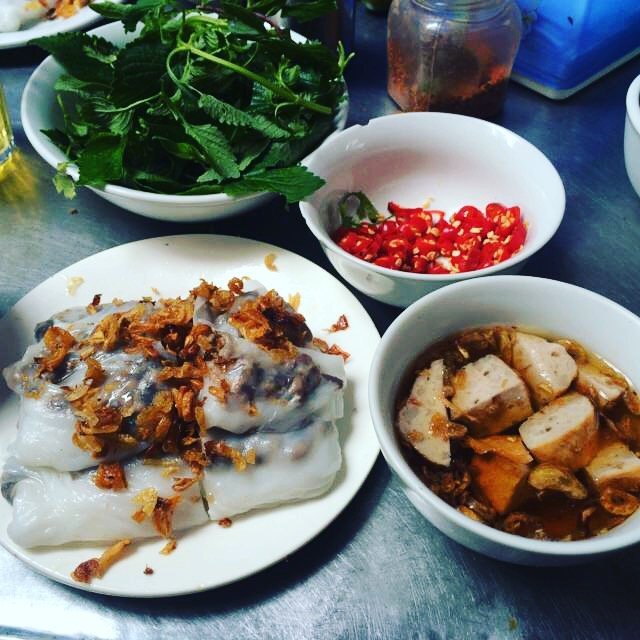 The way of making "bánh cuốn" was so amazing in Indian's eyes. It cost 1.5$ for both of us.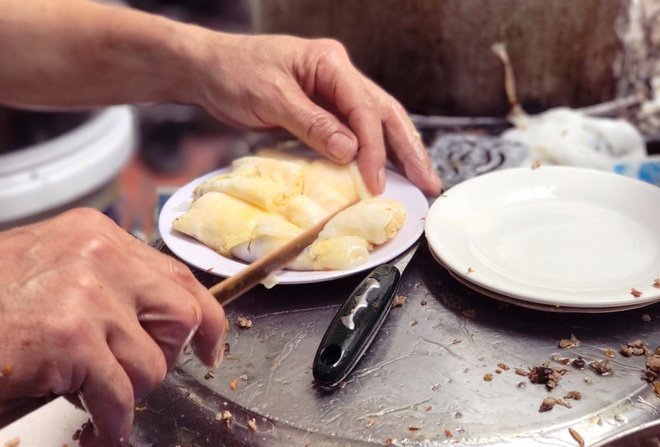 ---
After that, we was riding bike around West lake while it was drizzling. That was also a new experience with me. This place is not a famous with tourism as much as Hoàn Kiếm lake but in that time we saw a lot of foreigners here. My friend was confused a little bit and asked me "It called West Lake because it is located in West side or because a lot of Western people staying here??" I laughed like hell. How do you think about its name? :))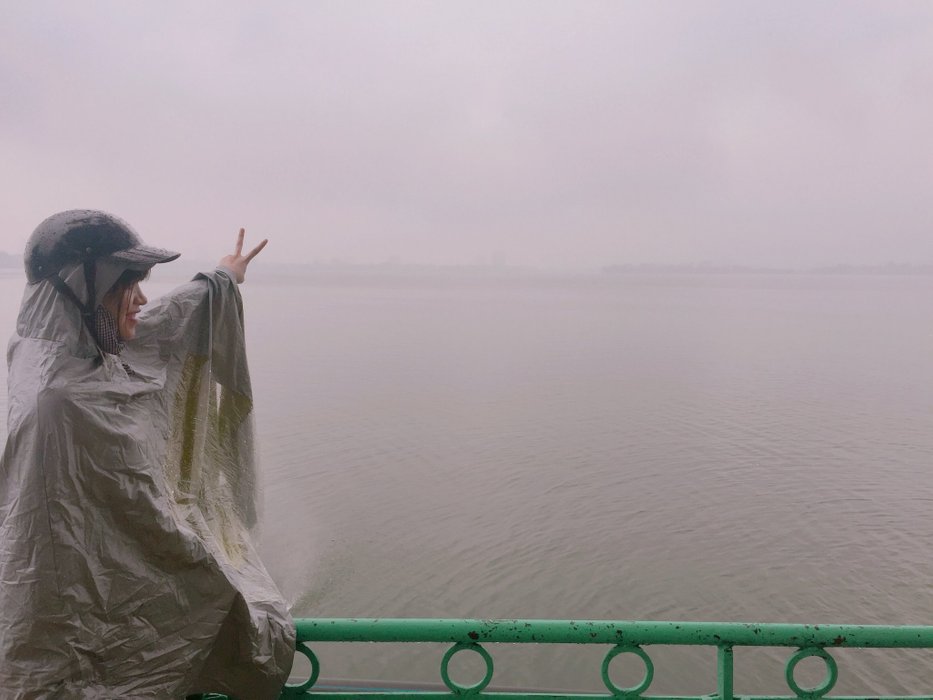 ---
Ho Chi Minh mausoleum, Museum and One Pillar Pagoda
Every Vietnamese knows Ho Chi Minh president. All of us respect him. That is why we built this mausoleum for him and everyone can come here to express their respect with him. More information for someones who doesn't know who he is. He is the one appearing in our currency. He was a leader of vietnamese revolution and helped vietnamese people took back independence.
There was a long line of people waiting to buy ticket so we decided to do sightseeing without entering.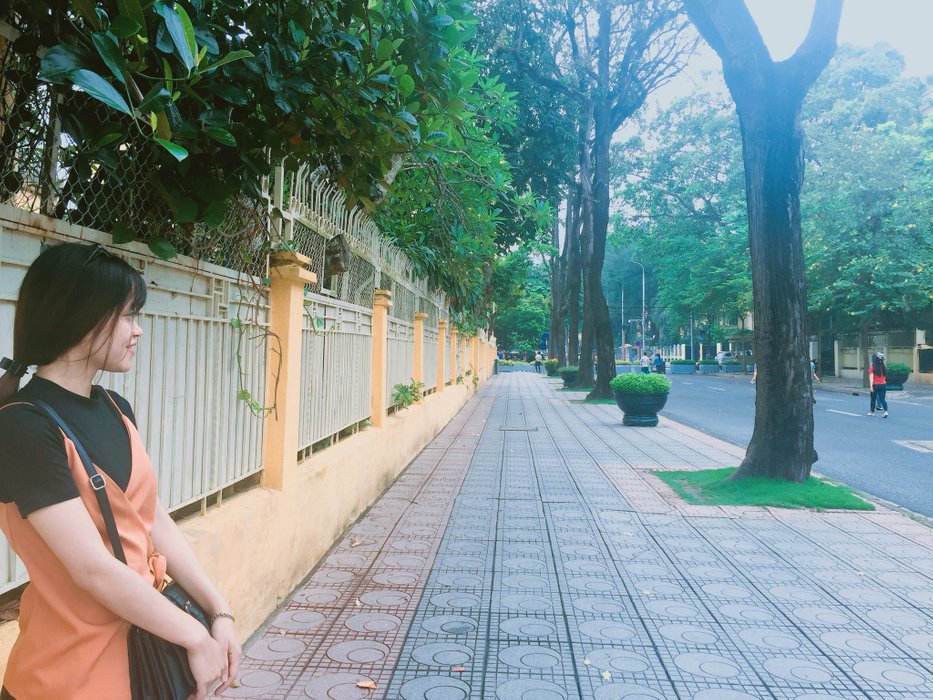 ---
There were two places nearby Ho Chi Minh mausoleum are Ho Chi Minh museum and One Pillar Pagoda. I didn't have any interest in museum or something relating to religion, so I just brought him here to take photos. But I admit that its architecture was unique and really special. It is known as one of symbol of Hanoi for thousand-years- old of settlement.
If you visit Ho Chi Minh mausoleum, you may want to drop over here to take a look.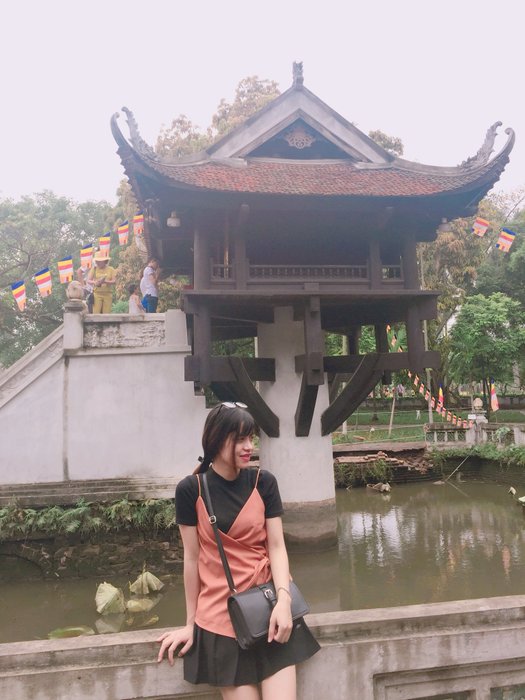 ---
Hoan Kiem lake and Old Quarter
We went to Hoan Kiem lake to buy some souvenirs for his family. This place is most attractive not only with tourist but also with local people. "Do you know Bamboo Dragonfly?" He asked me to buy it but I didn't even know. He said that was a kind of vietnamese traditional toy. I thought "Really? How don't I know?" LoL. He bought over than 100 items for his family. Look so cute, right?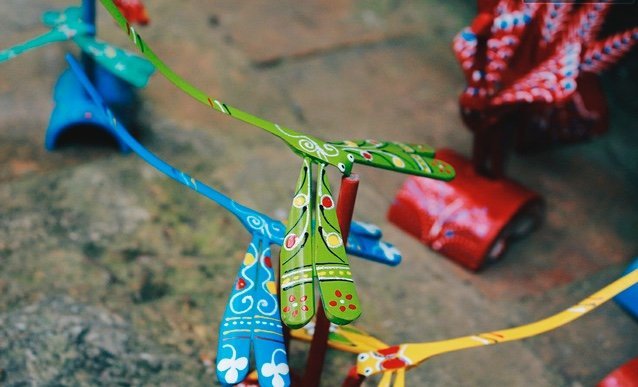 Source
There were a lot of activities held around Hoan Kiem lake. This place always crowed with a sea of people. Playing traditional game, drawing, night market, dancing, singing,... My friend was so excited with it. Even played game with vietnamese youth. We stayed over there until 10pm and went back after having dinner in the restaurant with the best view in Hoan Kiem lake.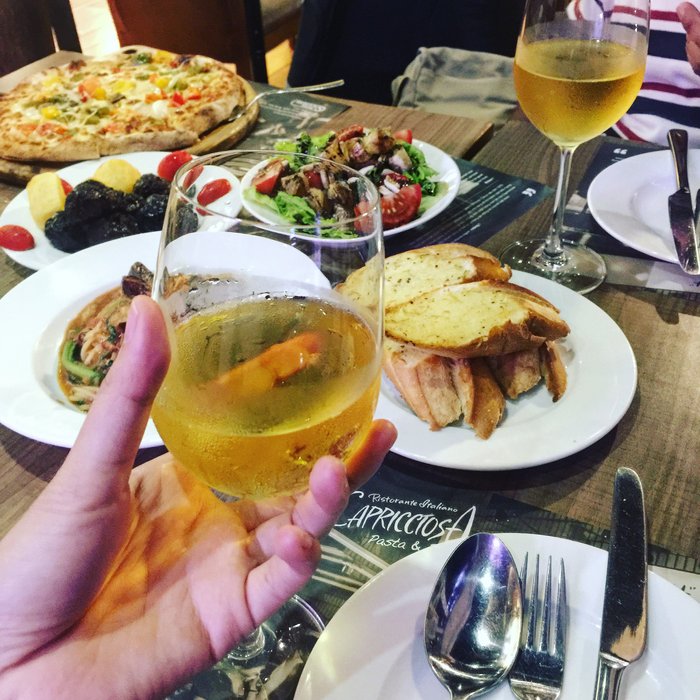 I dont know but I think I will not realize the beauty of Hanoi until I leave it. My friend and most of my foreigner friends said it is genuinely charming and has its own attraction. I also felt proud of it when I heard that.
---
If you guys are planning to visit Hanoi, just tell me, I may be your tour guide, for free absolutely! ^^
---
---
Location information
● Hanoi, Vietnam
---