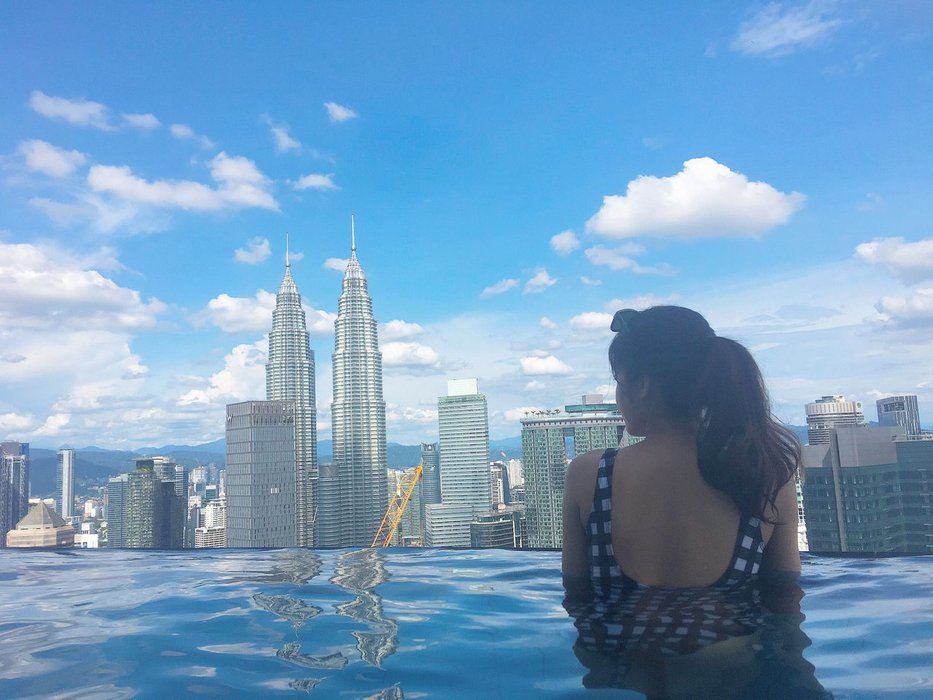 The sleepless night heading to Kuala Lumpur
For saving both money and time, we decide to go Kuala Lumpur by night bus. It takes about 4-5 hours so we will sleep on the bus and arrive Kuala Lumpur in early next morning.
We get KL earlier than expected and realize that spending whole night on bus seems not good idea. We couldn't sleep at all, the AC is too cold, the chair is not really comfortable to sleep. Four of us are totally exhausted and tired as hell.
The sleeping bus in Vietnam is still the best that I've never seen in any countries else. Even compared to the "super bus" in South America, I still prefer Vietnamese bus at some points. May be that is one of the things that I can be proud of in my country.
We have to get our exhausted butt to the station. It is about 4am. There are some people laying down on the floor and we, after a while of considering, decide to join them. Lol. We find out a quiet place in the corner bellow the staircase and … sleep.
After a sleep as homeless, we feel charged again. Using the restroom to dress up, we are totally ready for the first day in KL. The check in time is about 3pm. It means that we need to carry our luggage along and go somewhere to kill time until we can go back hotel to check in.
---
Sightseeing for killing time
Our first destination is Thean Hou temple. Recently this temple's getting famous with tourist and being considered as a spot for take impressive photos. We are girls, so how can we miss this place.
---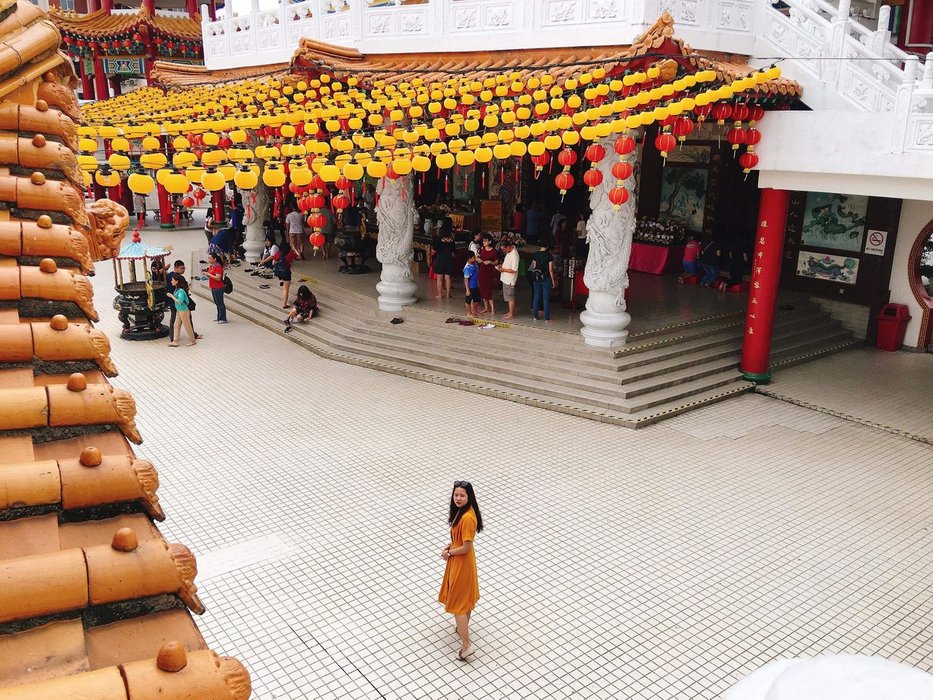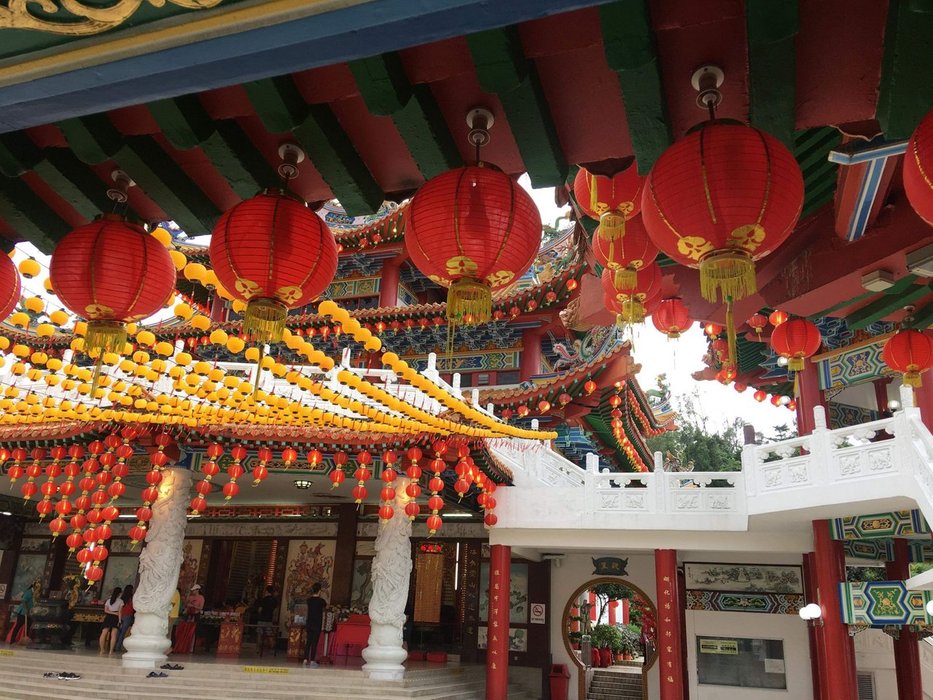 I can feel the Chinese style from its name to the architecture, the way of decorating and the culture of worshiping, … We are all non-religious so our purpose of visiting here is just for sight seeing and taking photo as most of tourists do. The big yard is lighted with full of lanterns. The scene is painted mainly with red and gold, the colors representing Chinese cultures. We carry so many luggage, so climbing up to the second floor is not easy. But for the photos, we can do everything. Haha.
---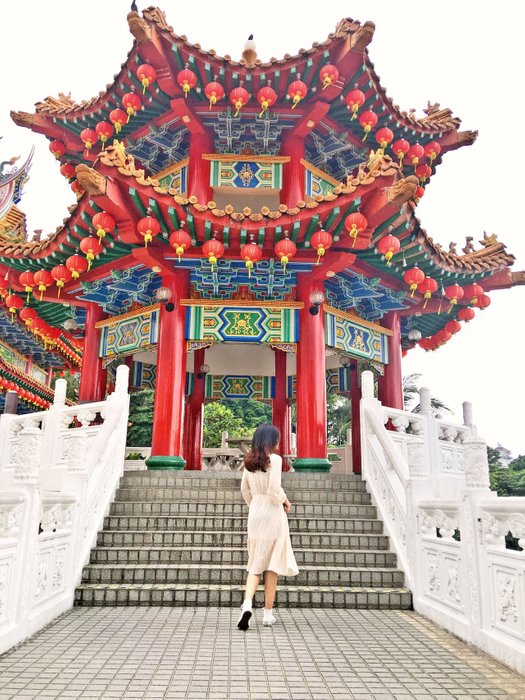 ---
We also visit the Dataran Merdeka and Central Market. If you want to buy some souvenirs or gifts, you can tour around the Central market as well. We bought Malaysian Bags, white coffee, milk teas here. Just keep in mind that always bargain to have the price as cheap as possible.
---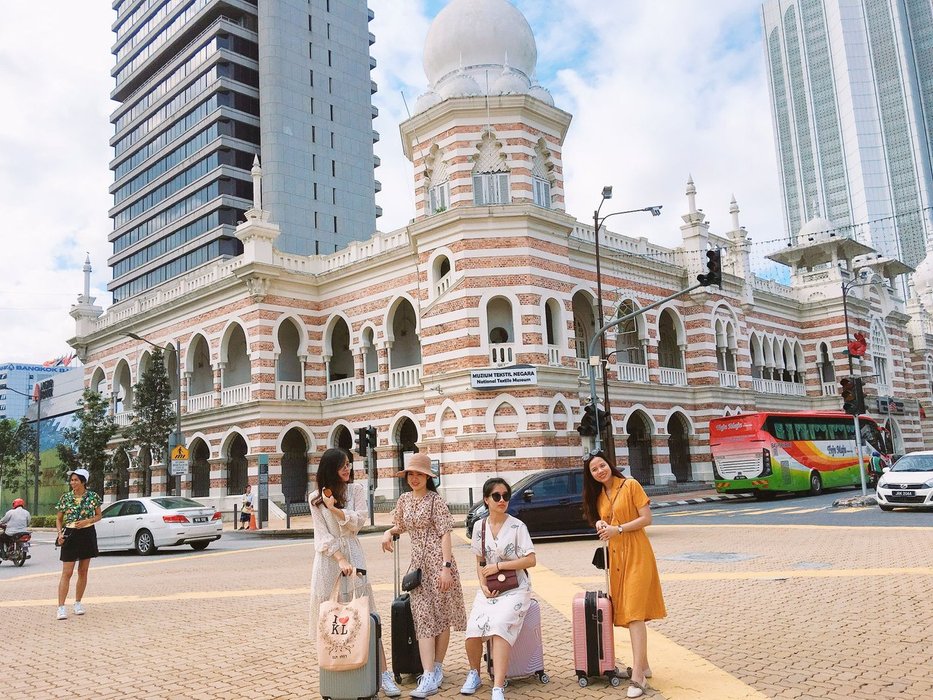 ---
Here is also a ideal place for eating. We have Cendol – a kind of desert that we missed in Penang. My Malaysian colleague highly recommended me to try this one. It was really good, especially in a sizzling summer day. It will be much better if you order the special version "Durian cendol" even thought it is 3 times expensive compared to the regular one. Worth it!
---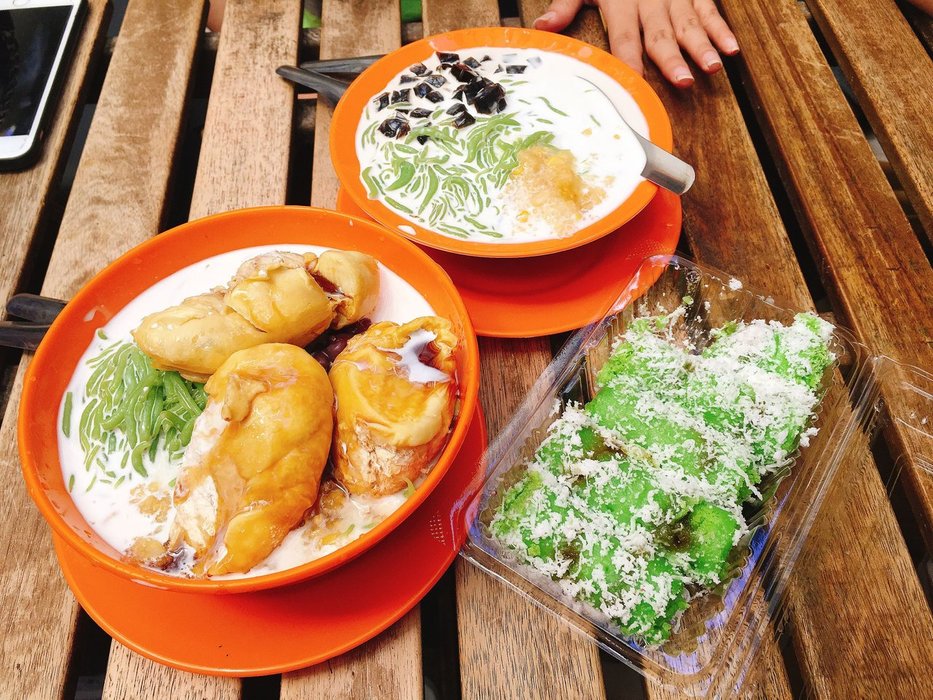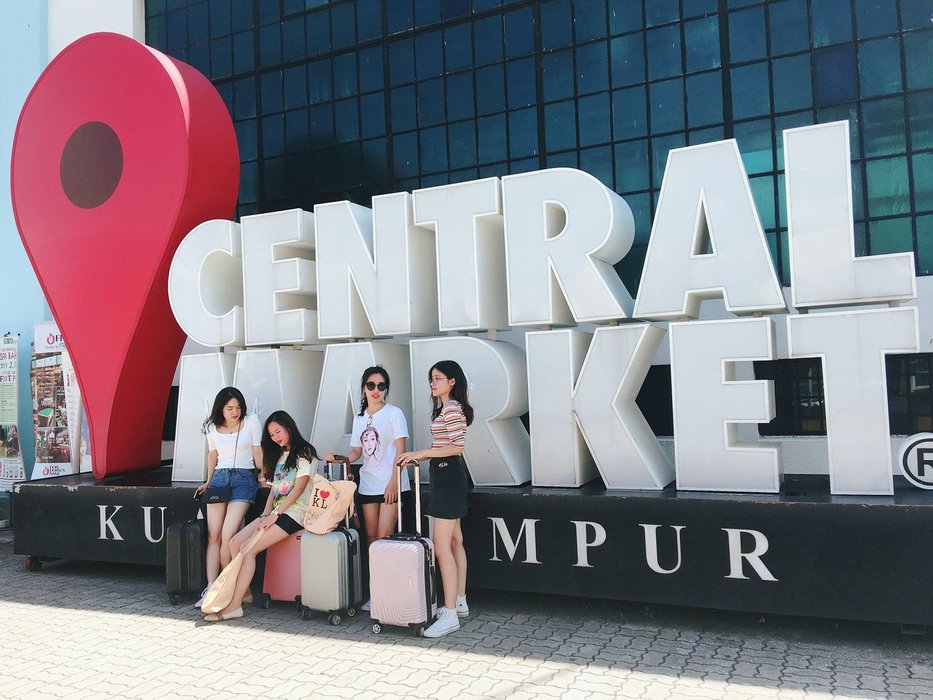 ---
Lunch time bring us a disappointment
We go to the restaurant near China Town. Before this trip, I read so many reviews and listed all the restaurants to visit one by one when I am in KL. This one's name is Chocha food store. It is highly recommended for both food and the restaurant style. I expect a lot and bring my friends to show that how hard it is to me to find out this gem. We carry our luggage and walk through China Town under the sizzling heat of summer to get there.
And sadly, it is a disappointment.
---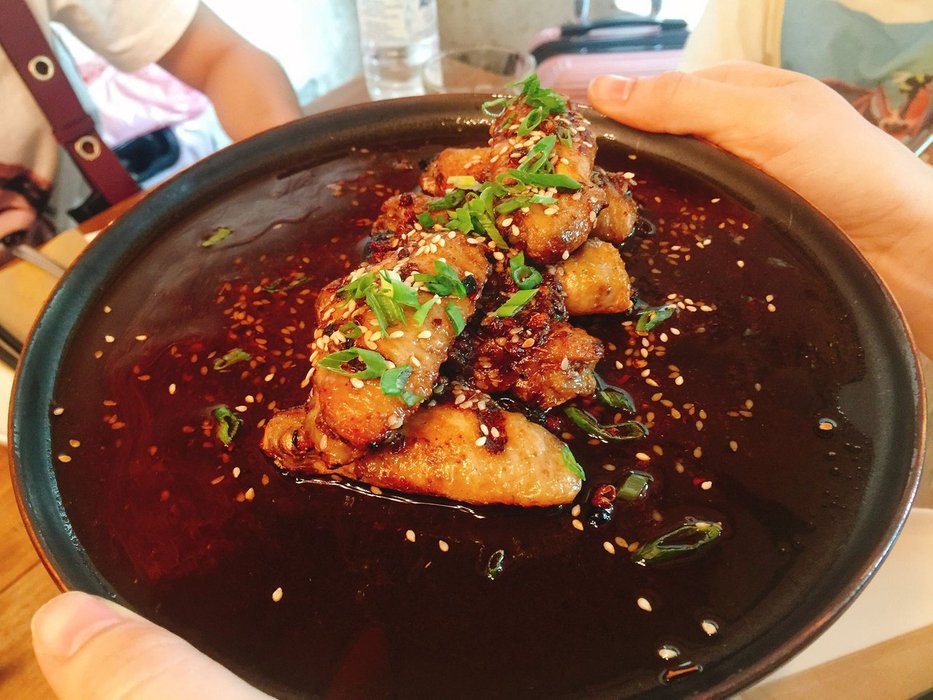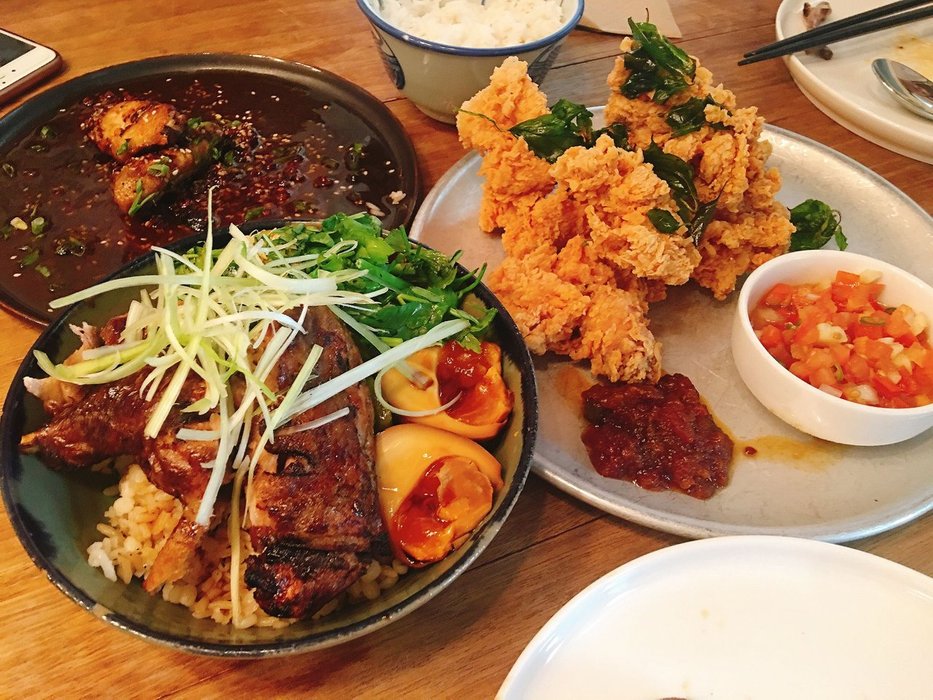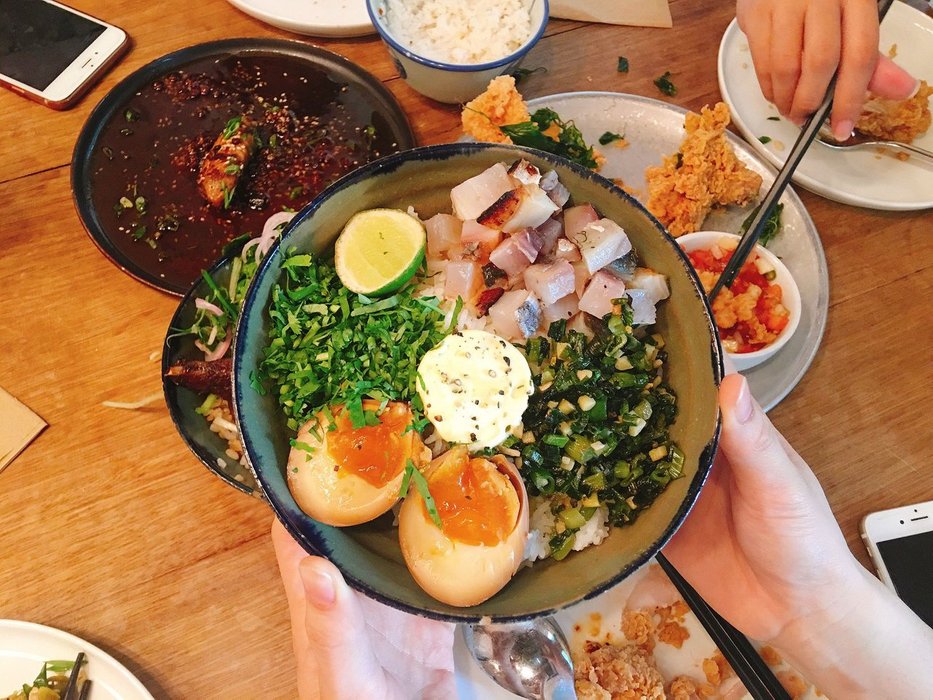 ---
The dishes are not outstanding as I expected and as what all reviews said. We order 4 dishes and there are always somethings wrong with it: one is too burned, one is to salty, one is to tasteless,… And even the signature dish of the food store is way too normal.
Only one thing is special that is the spice, specially expensive compared to the quality of food and so many dishes out there. People may come here for the style of restaurant, but I don't see anything spectacular. Or maybe we stay in the wrong spot because of that time the restaurant is almost full.
After that I decide no to trust the reviews. Come and see and eat whatever looks good in the street. That seems better.
Check-in time
Time comes. We go to the hotel (actually Airbnb) to check in. I book the budget room in The Face. This place is luxury place thanks to the location right in the center and the amazing swimming pool. However. our room is quite cheap since I don't book the entire place but just a private room of an apartment. That is why "luxury place but budget room".
---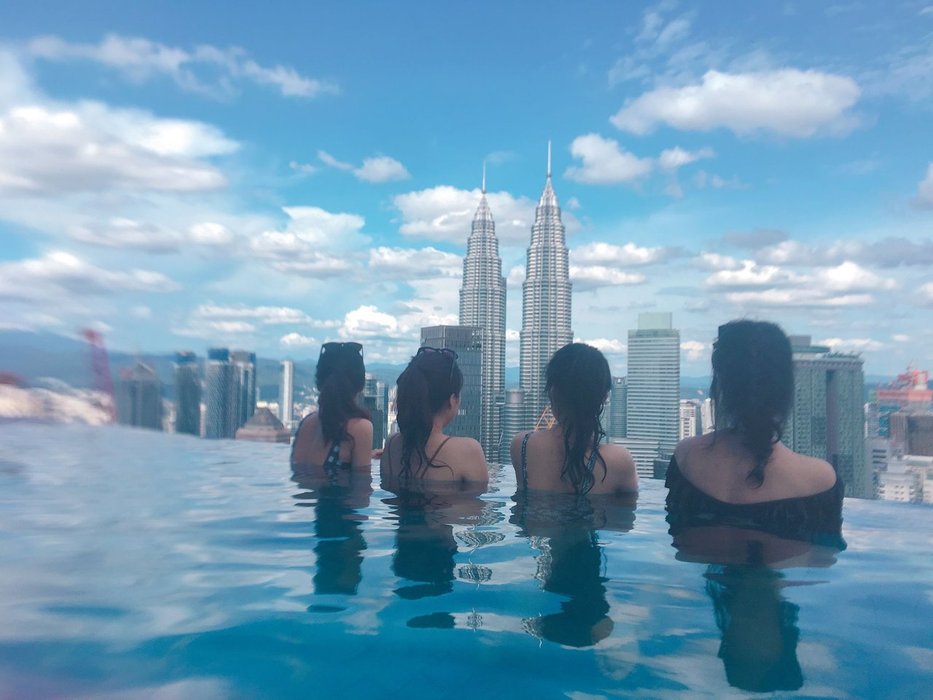 ---
The infinite pool located at 51th floor of the building is the most spectacular thing attracting people to come here and book a room. The view from the swimming pool is really impressive that you can see almost all the city and looking outward to the Petronas Towers (Twins Towers) – the symbol of KL – with the shortest distance, I guess.
We have relaxing time in the swimming pool before saying good bye to one of my friends because she needs to go back Singapore for work. Our companion now is just 3 people.
---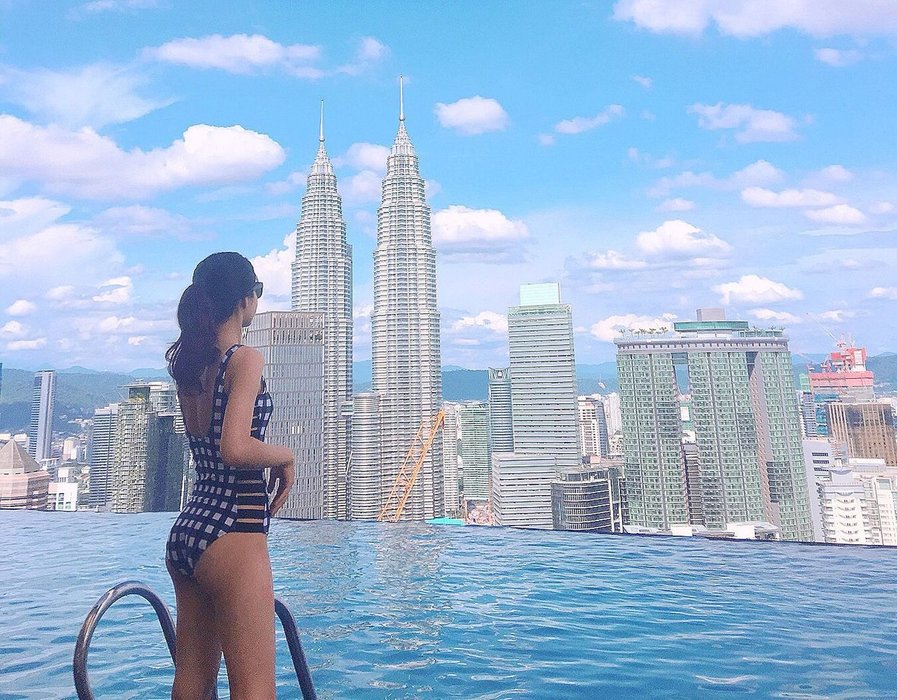 ---
Kuala Lumpur - City of prosperity
To be continued
---
Location information
● Kuala Lumpur, Federal Territory of Kuala Lumpur, Malaysia
---