You've probably heard it before, Mexico is all about living the dream on a white sand beach with a mojito in one hand but the country is vast and it wouldn't be fair to cut it down to its beaches, as amazing as they might be. Mexico is, first and foremost, a history buff's paradise boasting hundreds of pre-Hispanic sites all over the country, ruins of an ancient world paying tribute to the many civilizations that shaped its territory and developed cultures that still intrigue historians and visitors alike.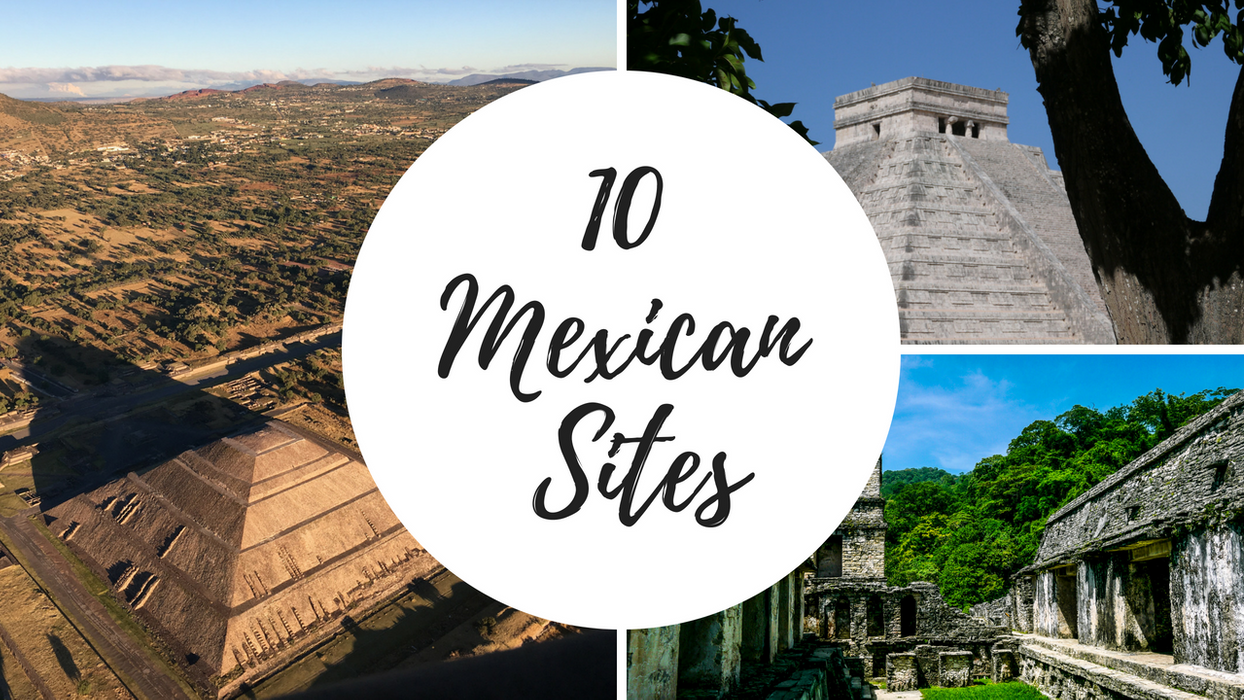 Here is a list of the archaeological sites that resonated with us the most:  
Palenque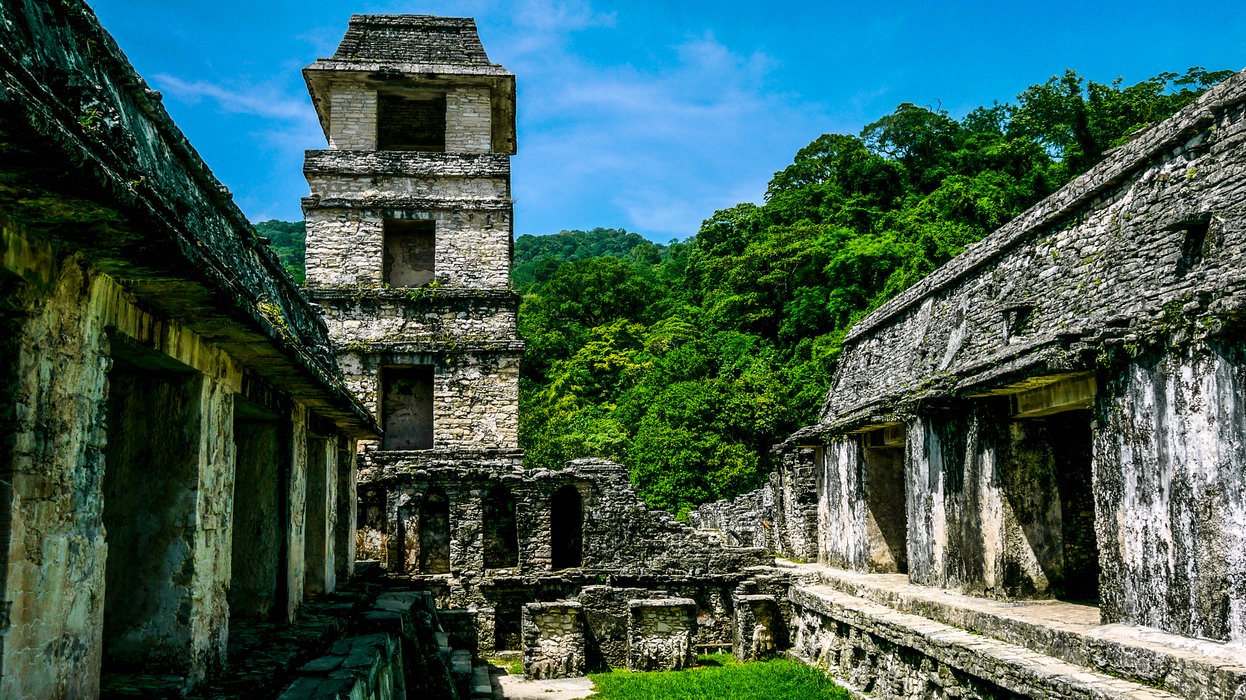 Located within the heart of the Chiapas jungle, Palenque tops the list for a simple reason: it has everything one can be looking for in a pre-Hispanic city. Its amazing state of preservation is well displayed throughout the various compounds scattered in the national park, where howler monkeys will do their best to make their presence known. There is simply too much for the eye to behold, from the spectacular main pyramid to the Observation tower's venerable grey stones contrasting with the brightest green in the back, home to an army of iguanas taking a nap under the sunshine. A substantial part of Palenque still hasn't been excavated yet, meaning you can feel like an old-school adventurer for a little while if you dare stray from the beaten path.
(Tip: If you're coming from San Cristobal de las Casas, the road will be long and bendy up to Palenque so plan a stop at the Agua Azul and Misol Ha waterfalls for a swim or a nap. You can also visit the Mayan site of Tonina which receives little attention compared to its iconic counterpart.)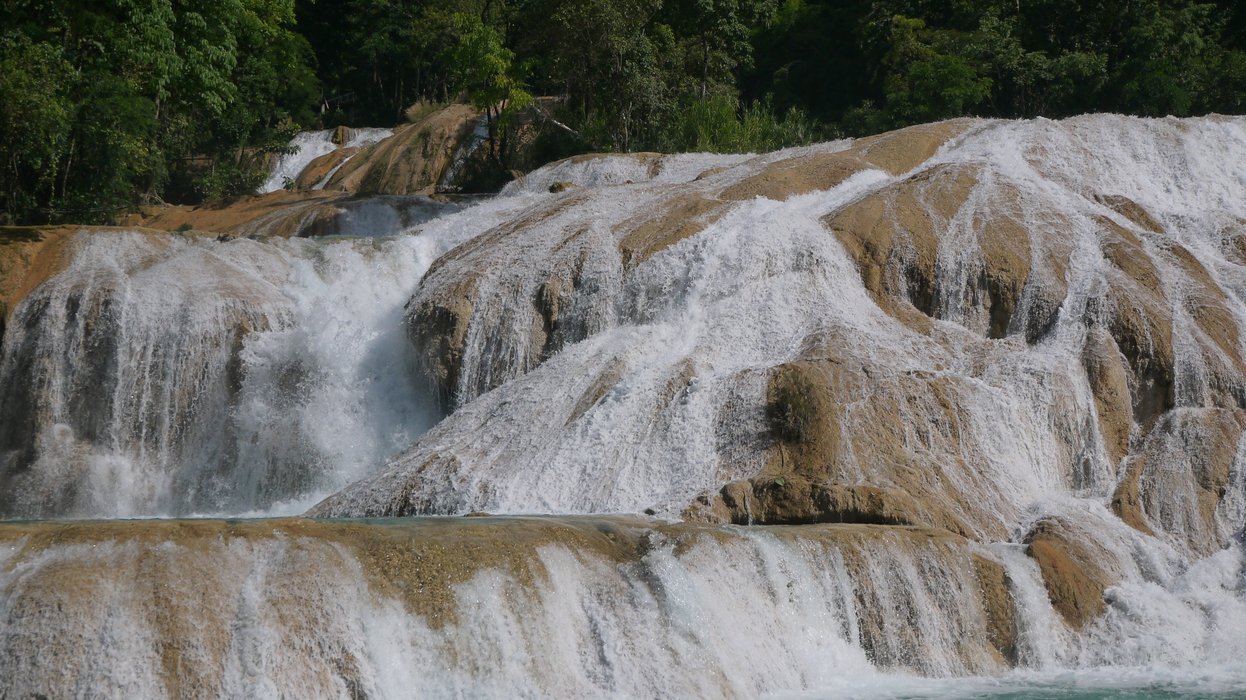 Agua azul
Monte alban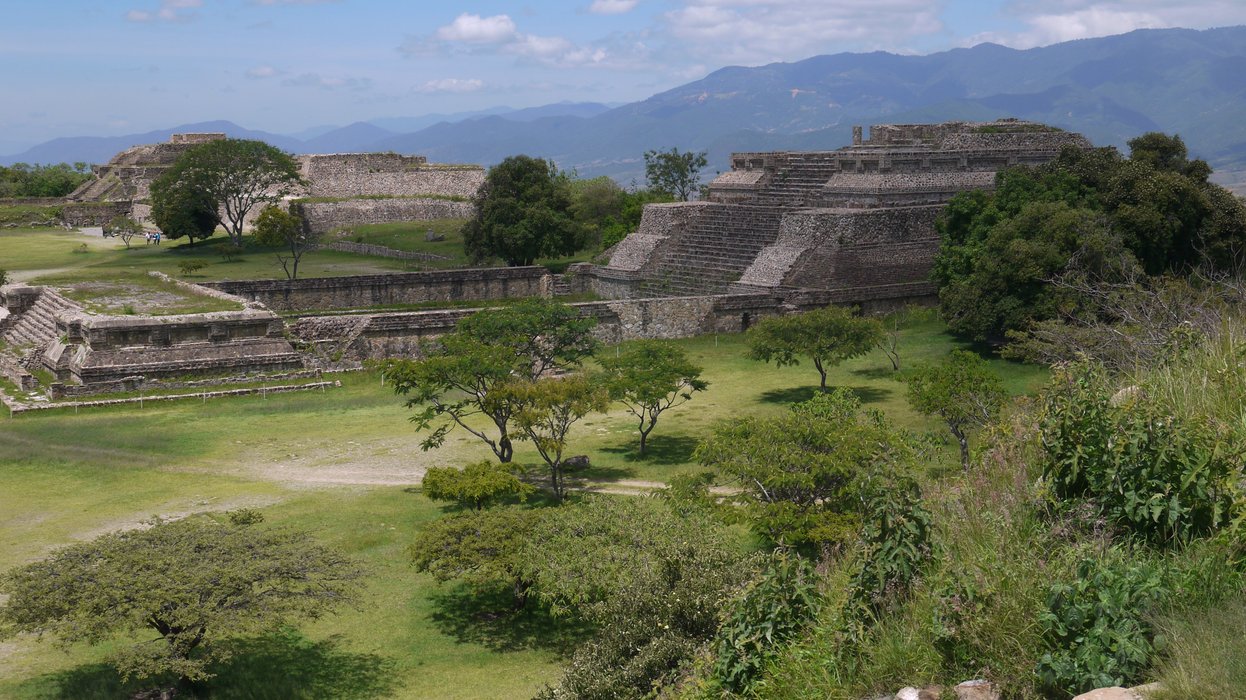 Monte Alban isn't the best known archaeological site in Mexico but it sure is the most iconic in the Oaxaca region, cradle of the Zapotec civilization. Easily accessible from the city of Oaxaca itself, the site offers an incredible panorama as it sits on top of a mountain with incomparable views on the countryside below. In and on itself, Monte Alban doesn't lack interest either as most compounds have been well preserved, including a ball court, several step pyramids and singular tumulus whose stones have been almost buried by vegetation. Consider spending at least 2 hours there, especially if you plan to visit the small museum at the entrance which can be a good introduction to the site and displays a lot of artefacts found on the spot.
(Tip: you can combine the visit of Monte Alban with a stop to Hierve el Agua, a spectacular site comprising of a frozen waterfall and natural pools. Don't forget your swimsuit!)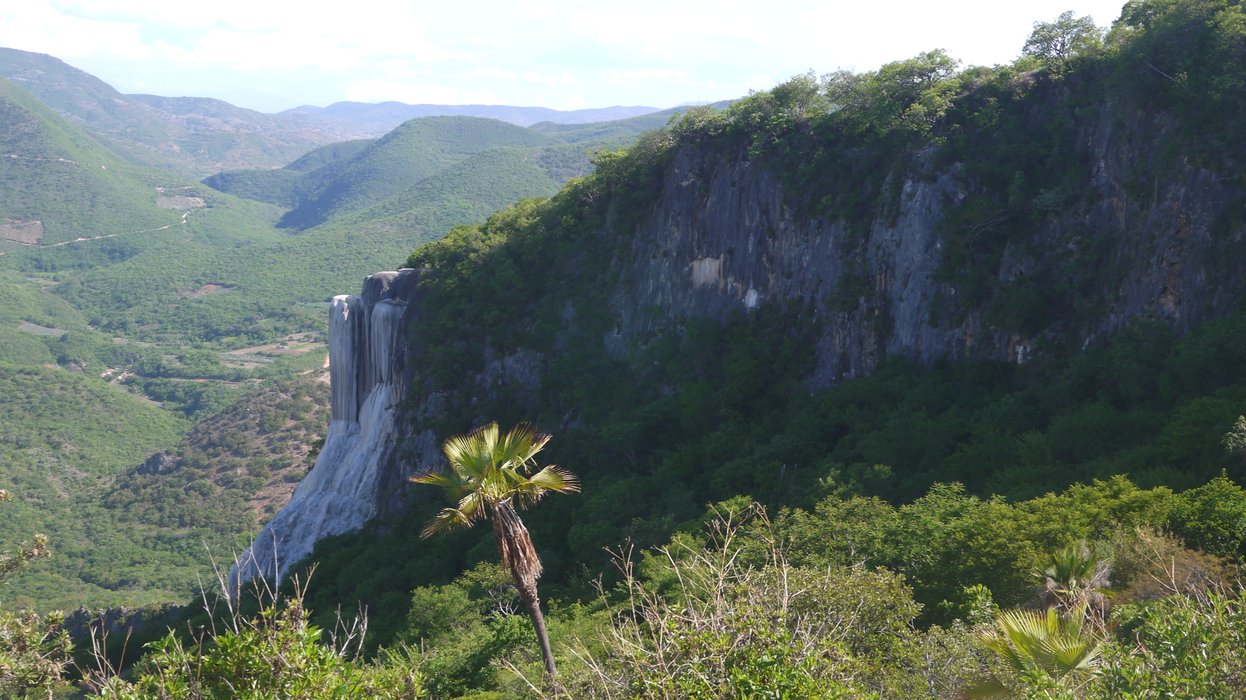 Hierve el Agua
Uxmal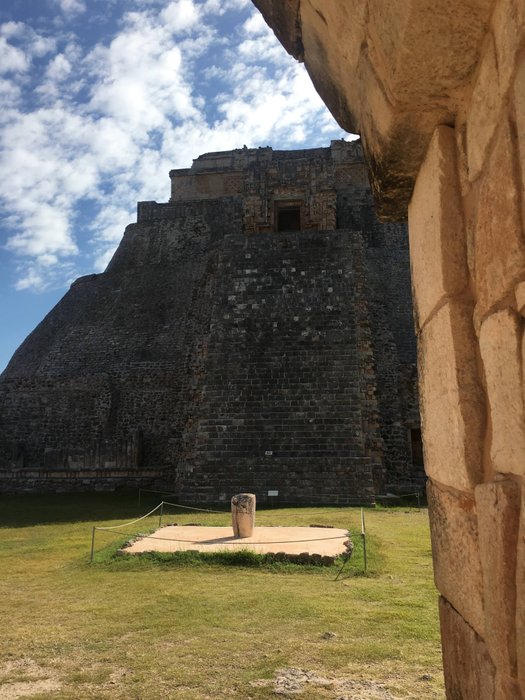 Getting to Uxmal requires stepping away from the sole Riviera Maya between Cancun and Tulum but it truly deserves it as this one site is one of the most refined of all architecturally-wise, the sophistication of its stucco and carvings being almost unparalleled as the site was a ceremonial site more than a military stronghold. Its splendid main pyramid bears a very distinctive round shape you will find nowhere else and legend has it that a dwarf built it in one night only
(Tip: even if Uxmal can be visited as a day trip from Merida, it is recommended to spend the night on the spot to visit the site in the early hours. It will also allow you to explore the many other Mayan sites along the Ruta Puuc, such as Kabah, Labne or Sayil.)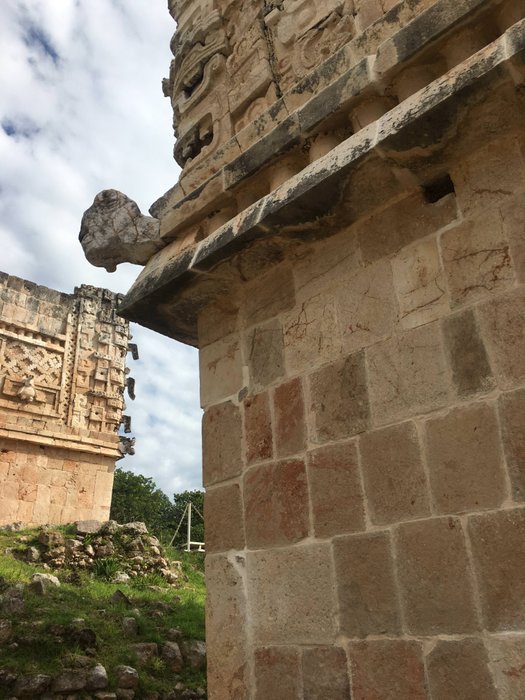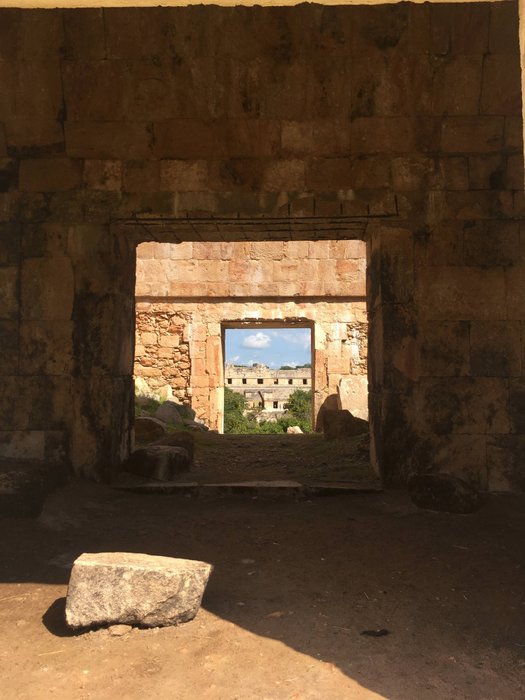 ---
Chichen itza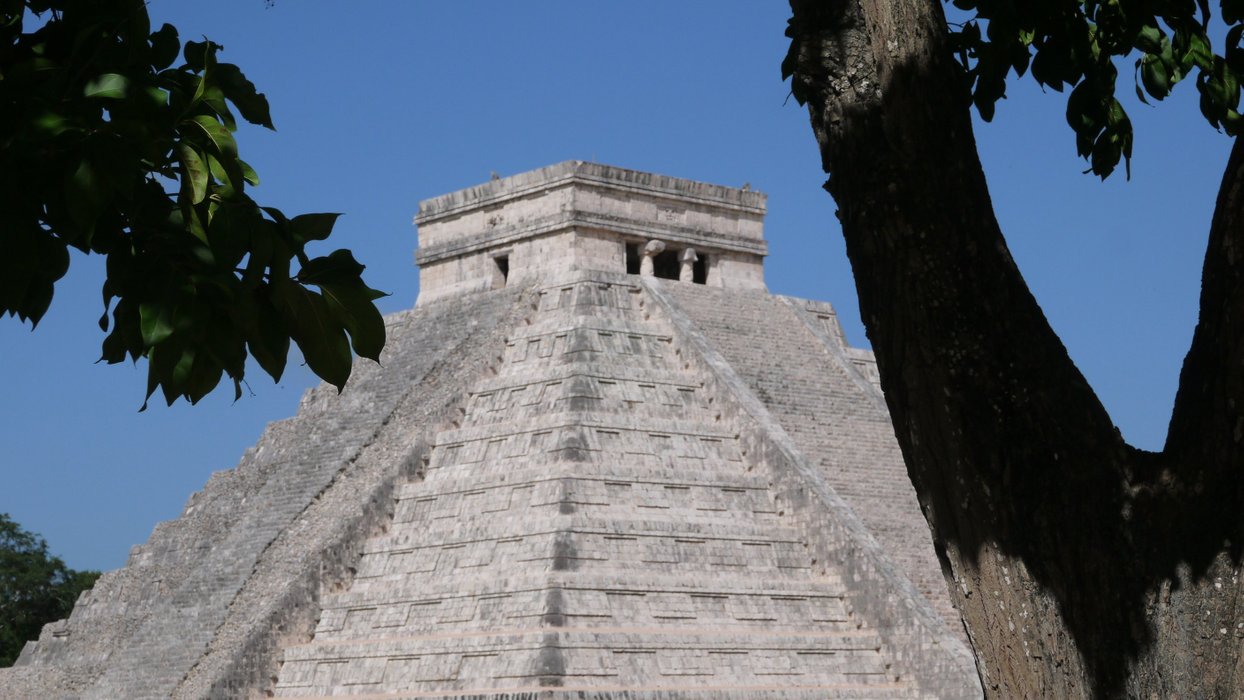 Who's never heard the name Chichen Itza ? Since it made its entrance into the list of the world's 7 New Wonders, Chichen Itza has become the face of tourism in Mexico and especially in the Yucatan area where tourists who can only choose to visit one Mayan site will pick this one above all others. Interestingly, it isn't the most representative site of the Mayan civilization though since its architecture is a hybrid between Mayan and Toltec traditions. Anyway, Chichen Itza is a masterpiece whose central pyramid, as iconic as it may be, still hides a lot of secrets even for historians and the site is large and amazingly preserved.
(Tip: to avoid the large amounts of tourists flooding the site at around 10-11AM, you could spend the night in the nearby town of Valladolid which is a 45-minute drive from Chichen and is a colonial gem with little equivalent in the Yucatan)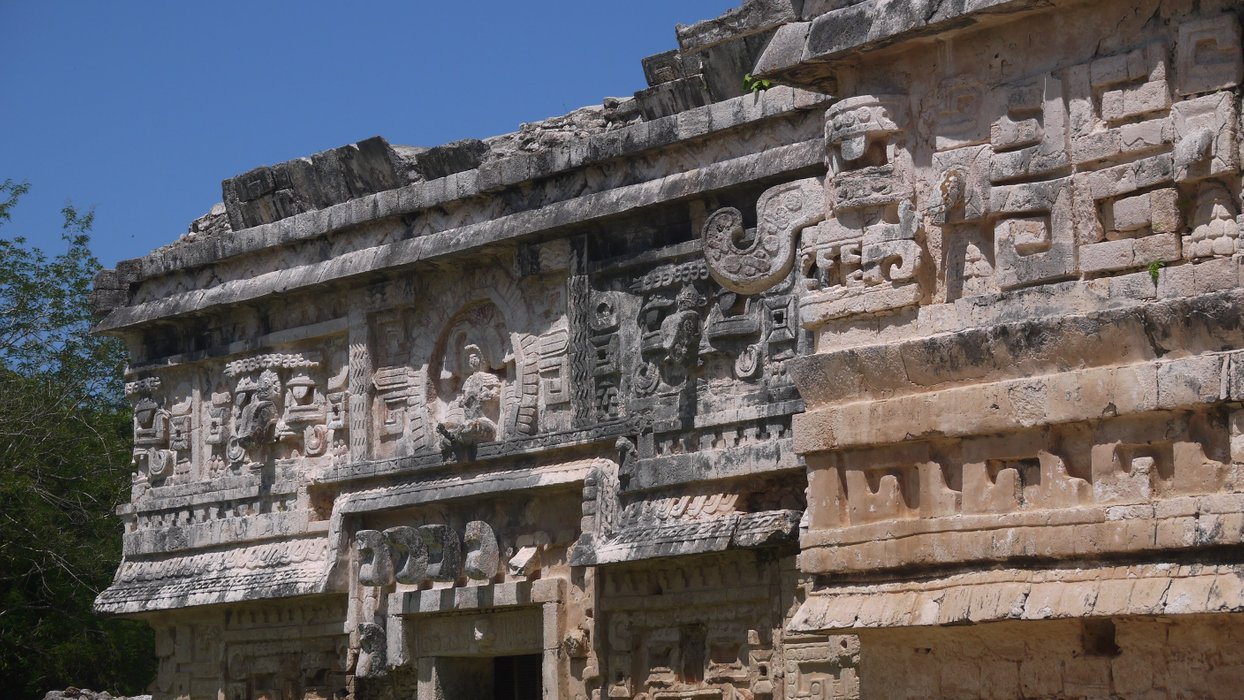 Teotihuacan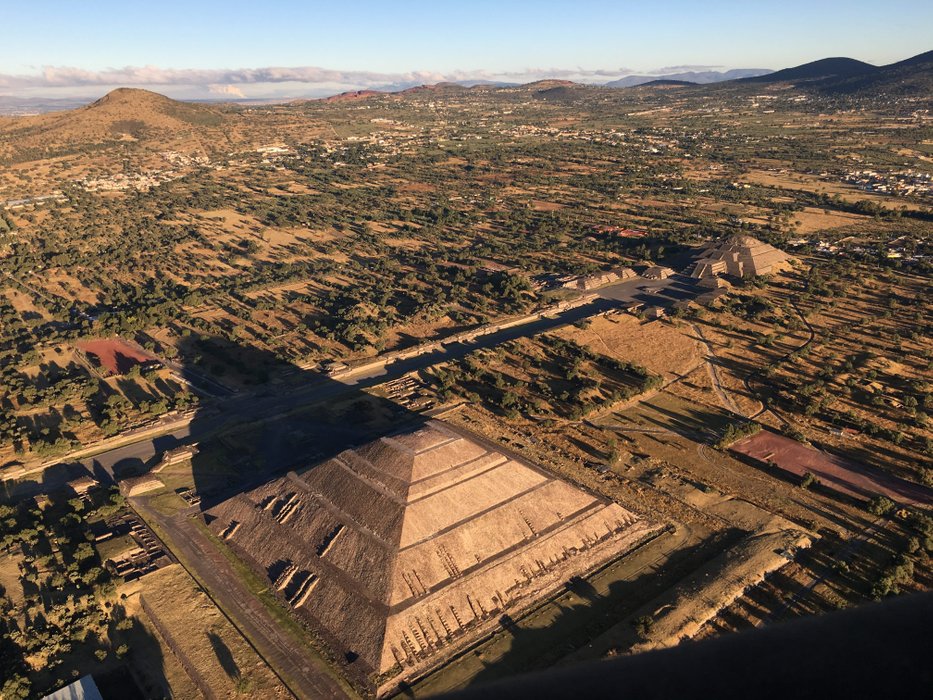 Teotihuacan stands out in its magnitude and is as awe-inspiring as it is shrouded in mystery. Although it is believed to have been used as a spiritual centre by the Aztecs, the origins of Teotihuacan are disputed to this day and no clear answer has been drawn as to which civilization built such a massive city. Still, its influence reached far and wide in many subsequent Mesoamerican civilizations and the city is an undeniable architectural feat.
(Tip: Teotihuacan is also the name of a small town bordering the pre-Hispanic city where virtually no tourist stops by. If you want to get a taste of a traditional Mexican village, with its laid-back zocalo, nopal cactus fields and ancient railway station, hop on bike and take an hour or two to explore the area, you won't regret it.)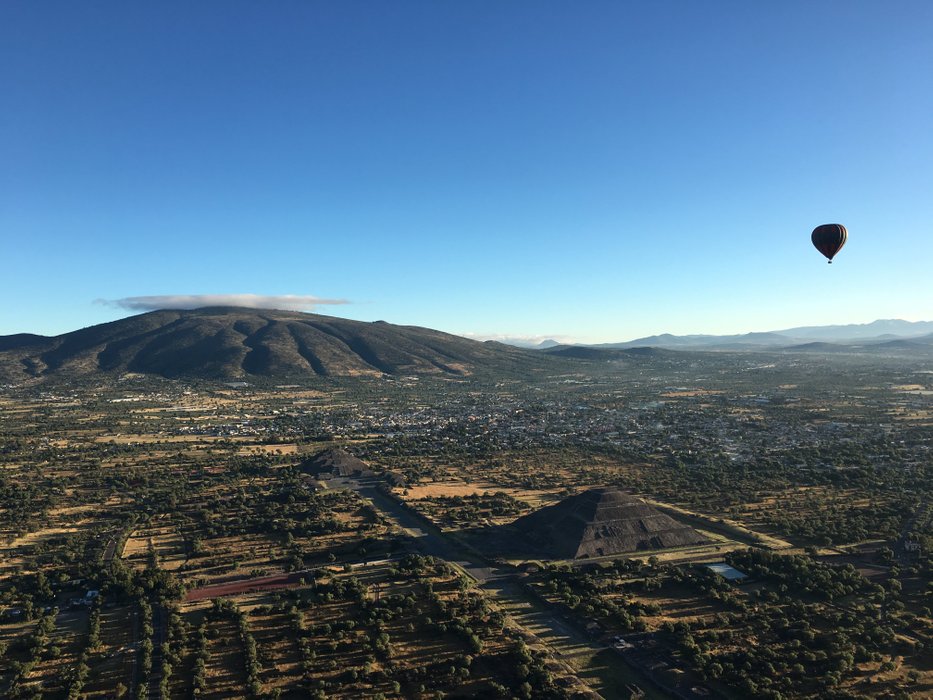 Calakmul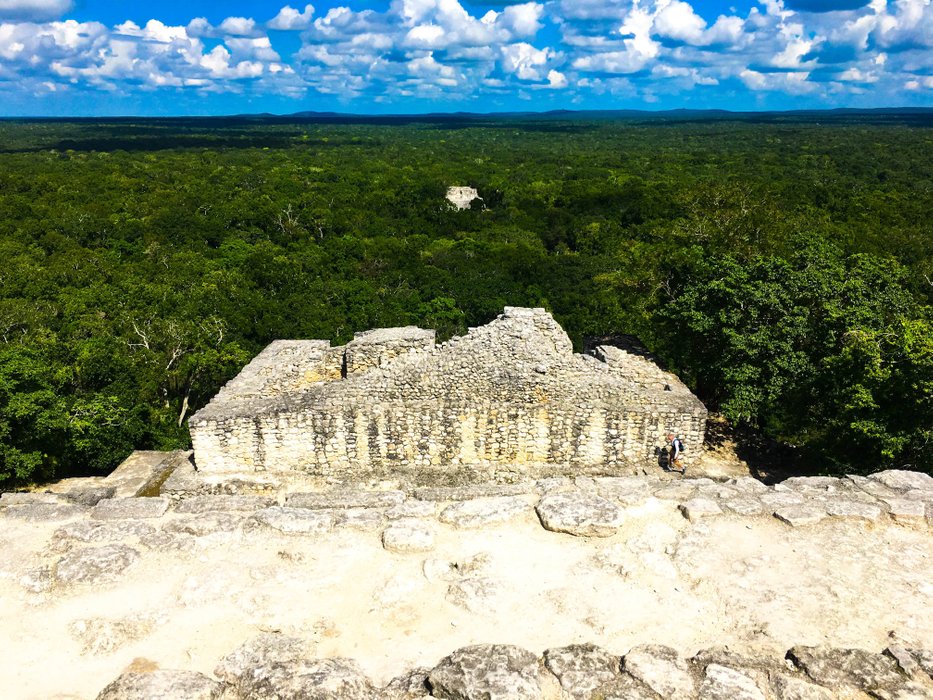 Only a couple miles away from Guatemala, Calakmul is unique in many ways. First of all, it is a long drive from any big city and sits in an unspoilt jungle where you could spot monkeys and even jaguars, if you're lucky. It is also one of the only sites where you will be able to climb the main pyramid which, for security reasons, has been closed to tourists in most other archaeological sites throughout Mexico. After painstaking minutes of tough climbing, you'll be rewarded with a breath-taking view on the canopy that can hardly be matched. Sit on top of the world and imagine the thriving civilization of yore unfolding just below!
(Tip: Calakmul can easily be visited as a stop between Campeche and Bacalar but it will require long driving hours so plan to spend at least one night in the vicinity or near the site of Becan. Be aware that there aren't plenty of accommodation options though and you will most likely need to spend the night at a pricey eco-lodge.)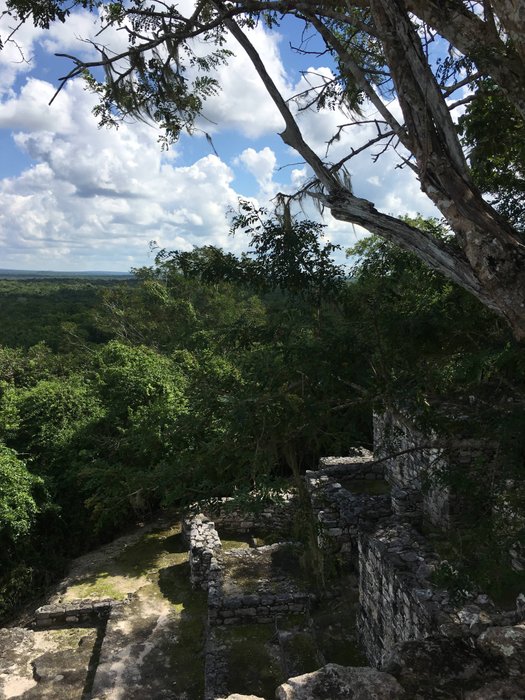 Tulum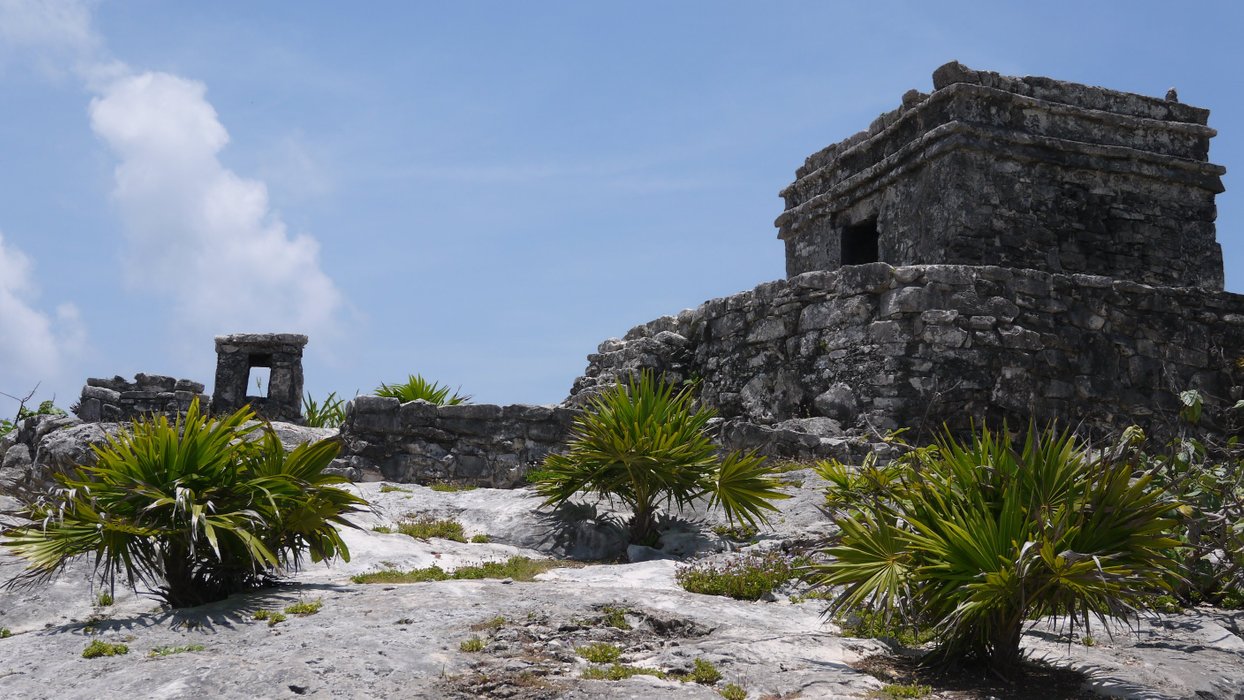 if you were looking for the picture perfect place, Tulum would win hands down. Overlooking the turquoise Caribbean sea, it looks as surreal in real life as it does on paper glass, as if a zealous photographer had built it all from the grounds only to be able to shoot it from all angles for the rest of their life. However, it doesn't top the list since the ruins of the city in themselves are rather bland in comparison with lesser-known sites and the scenery is its one true asset.
(Tip: Tulum has become a home for a really large population of iguanas that won't hesitate to chase you around if you dare hold even the tiniest piece of food. Best come empty-handed not to end up harassed by an unusually aggressive flock of big fat reptiles.)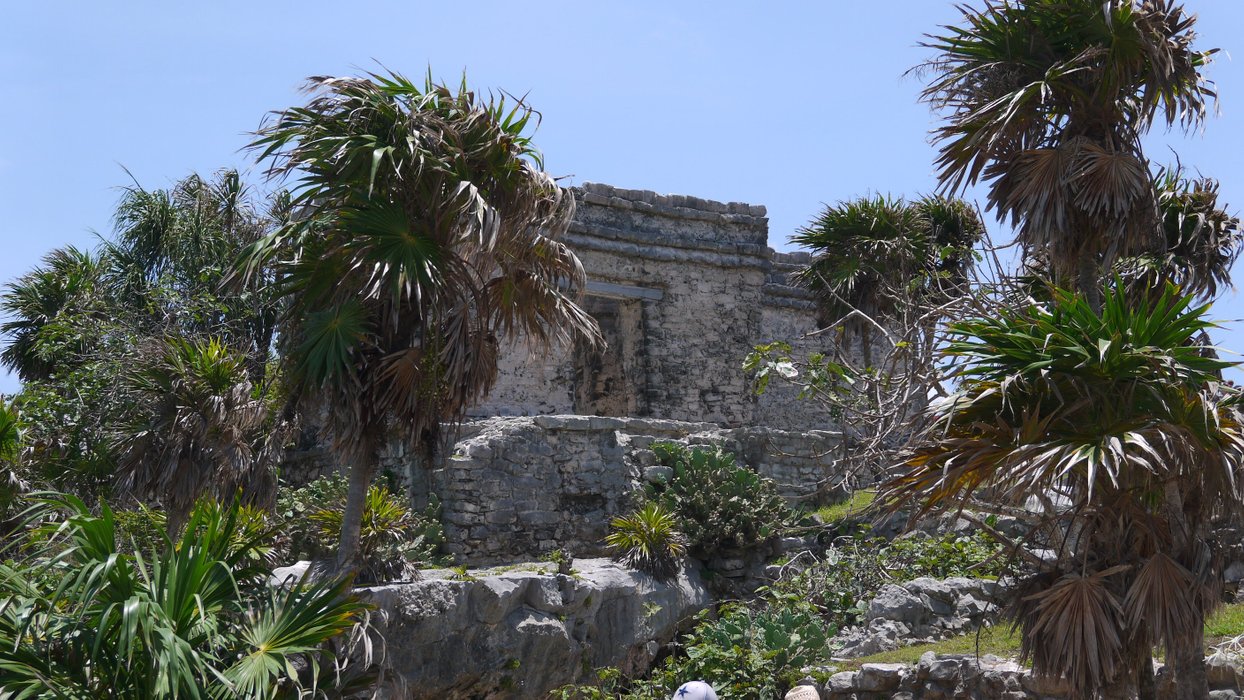 Ek Balam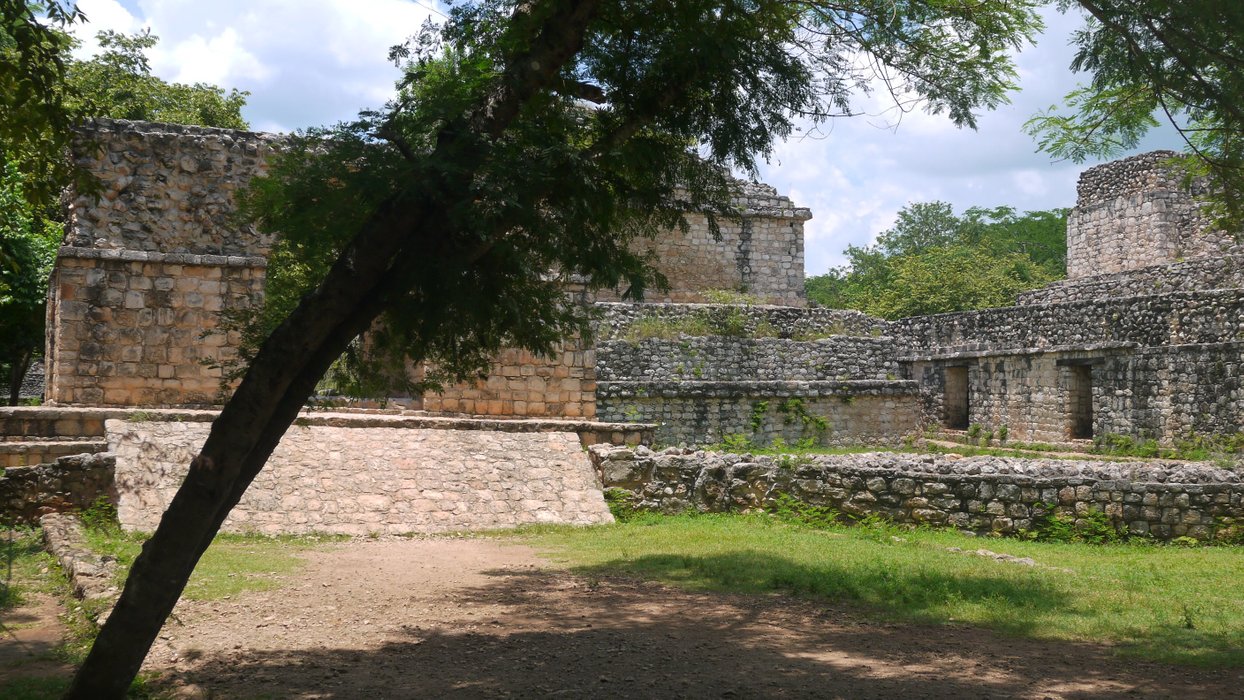 Ek Balam is one of many sites that do not get the recognition they deserve and being only an hour away from Chichen Itza, it obviously suffers from the overwhelming aura of its ancestor. It isn't the largest site in the Yucatan area but its wall paintings and stucco façade are some of the best preserved you will get to see. Besides, Ek Balam's main pyramid could be considered as Calakmul's little sister as you'll be able to climb it too for a panoramic view of the jungle.
(Tip: try to combine a visit to Ek Balam with a couple hours at a cenote, a natural pit seen as divine by the Maya and in which you can bathe and even scuba-dive. Closest from Ek Balam is the cenote Palomita but you can also check the cenote located within the Hacienda San Lorenzo Oxman, south of Valladolid)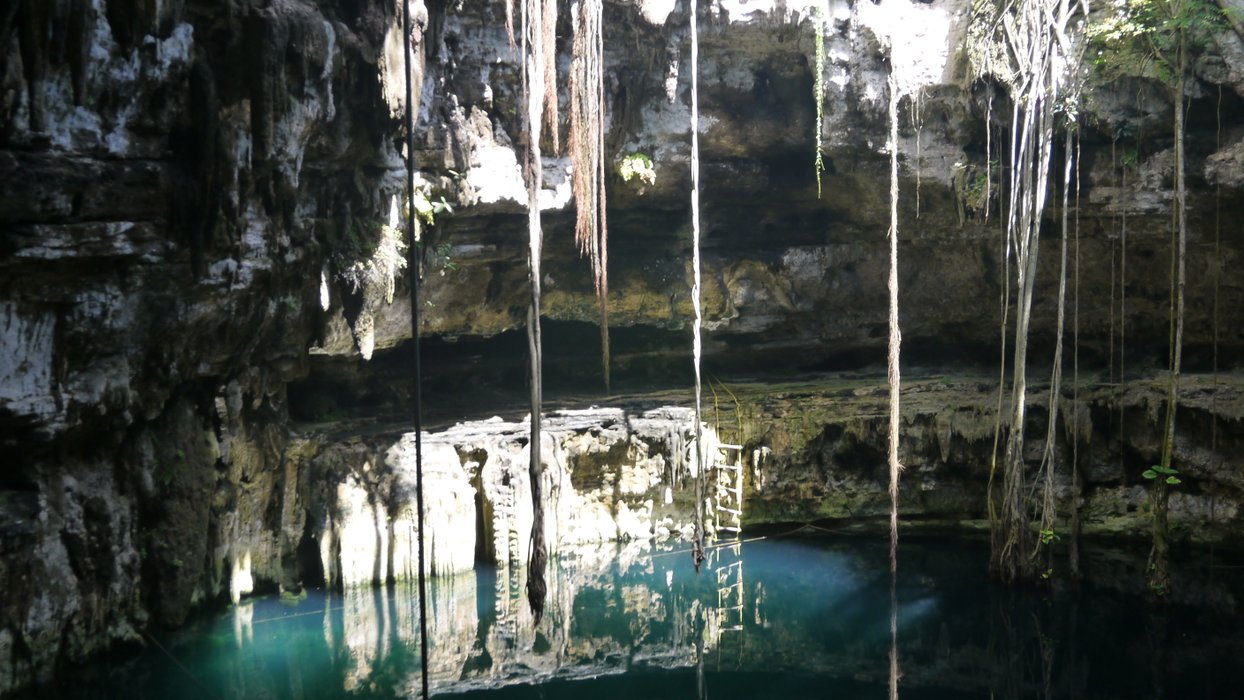 Mitla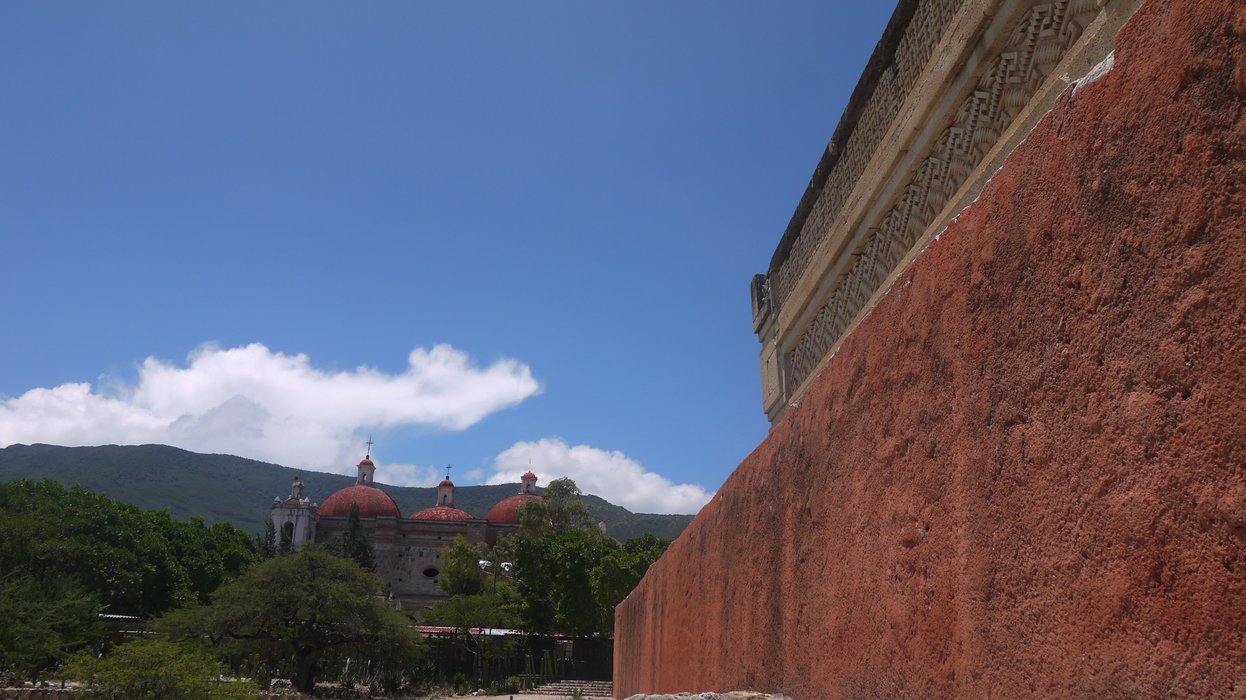 Mitla isn't an obvious choice on such a list as the site is extremely small and much is left to the imagination nowadays. It is its surroundings which leave a long-lasting impression though as the site now sits next to a Catholic Church built by the Spanish Conquistadores in the early stages of their conquest, using stones they pillaged from Mitla itself. The Church can be seen at every corner through the holes of the ancient Zapotec city's structure and it is an emotional sight which, in its raw yet disturbing beauty, speaks louder about the reality of the conquest as much as the complex, multi-layered history of Mexico than a lot of essays.
(Tip: the easiest way to visit Mitla is as a day trip from Oaxaca, just like Monte Alban. If you're on a tour, try as much as you can to grab some time to visit the inside of the church, which is an integral part of the experience but tends to be overlooked by most groups)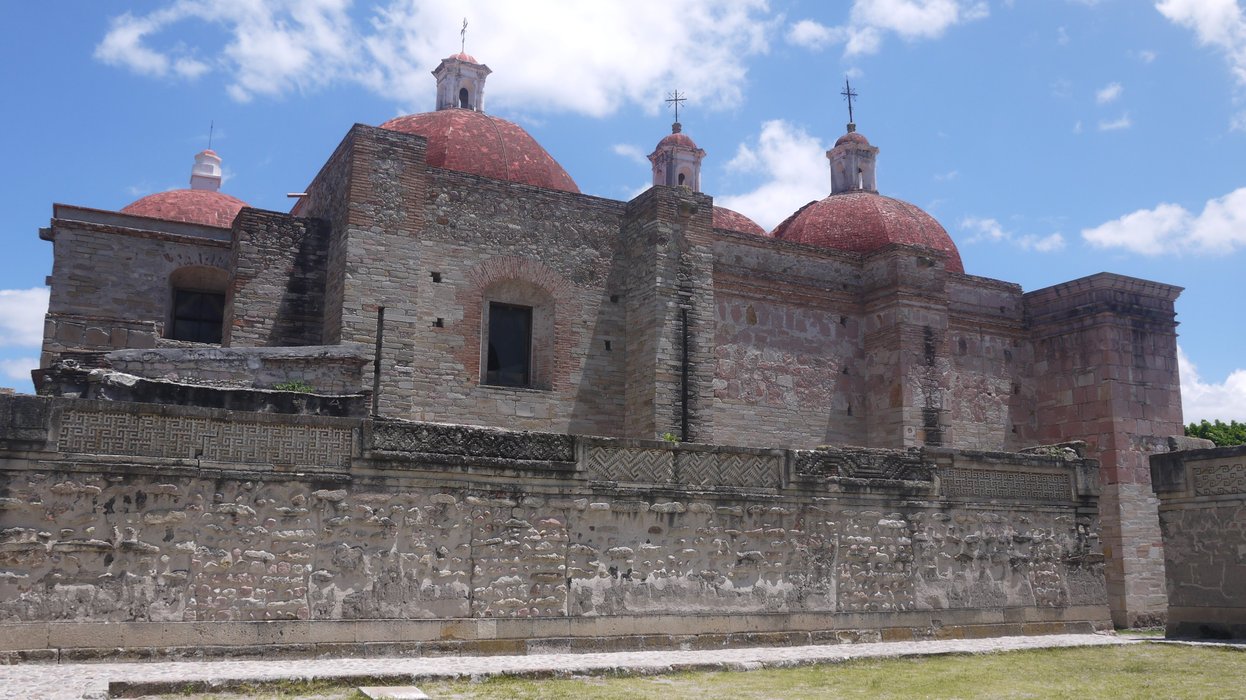 Acanceh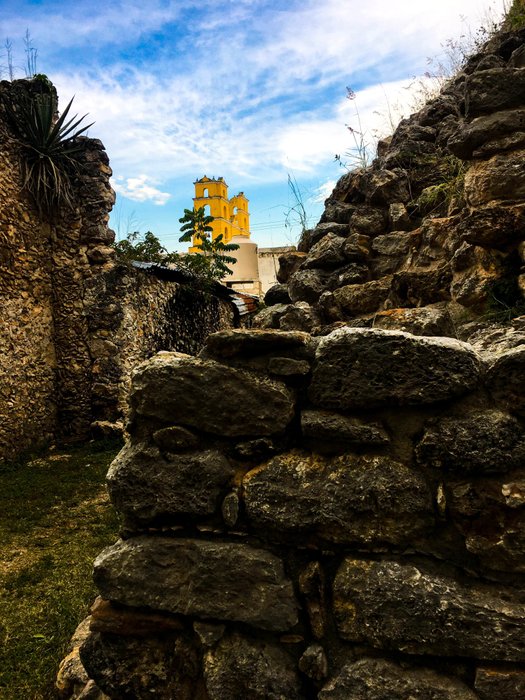 it takes quite a lot of curiosity to wander off in Acanceh and quite a long detour from the main touristy road of Yucatan but Acanceh can boast a poetry that other crowded archaeological sites seem to have lost. As very few tourists push this far into the Yucatan mainland, locals will be eager to offer you a tour of this very special site that might be small in size but very interesting still, especially since it retained part of the original red colour of the buildings. The village of Acanceh is also home to a pretty church, which hasn't been built out of the Mayan site's stones this time around!
(Tip: before you get to Acanceh, make a stop at the small village of Oxcutzcab to roam the arcades of its authentic market, with no fake handcraft in sight. The ancient covent of Mani is also a couple miles away and a wonderful place, nested in a cute village.)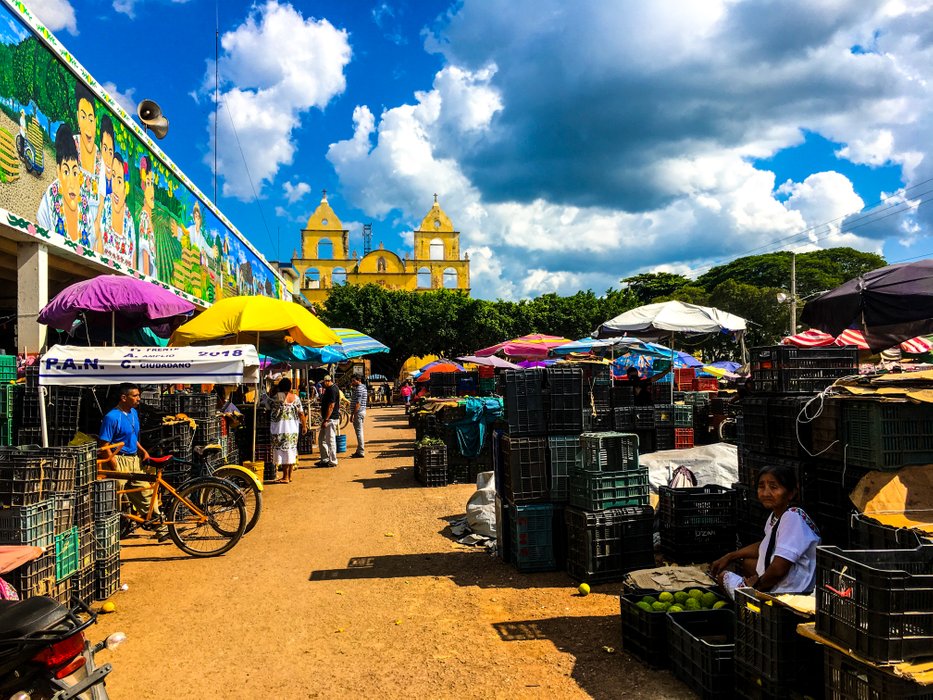 ---

---
Check our other posts
We try our best to bring quality content. All feedback is welcome so please comment on what you like and dislike so we can get better :)