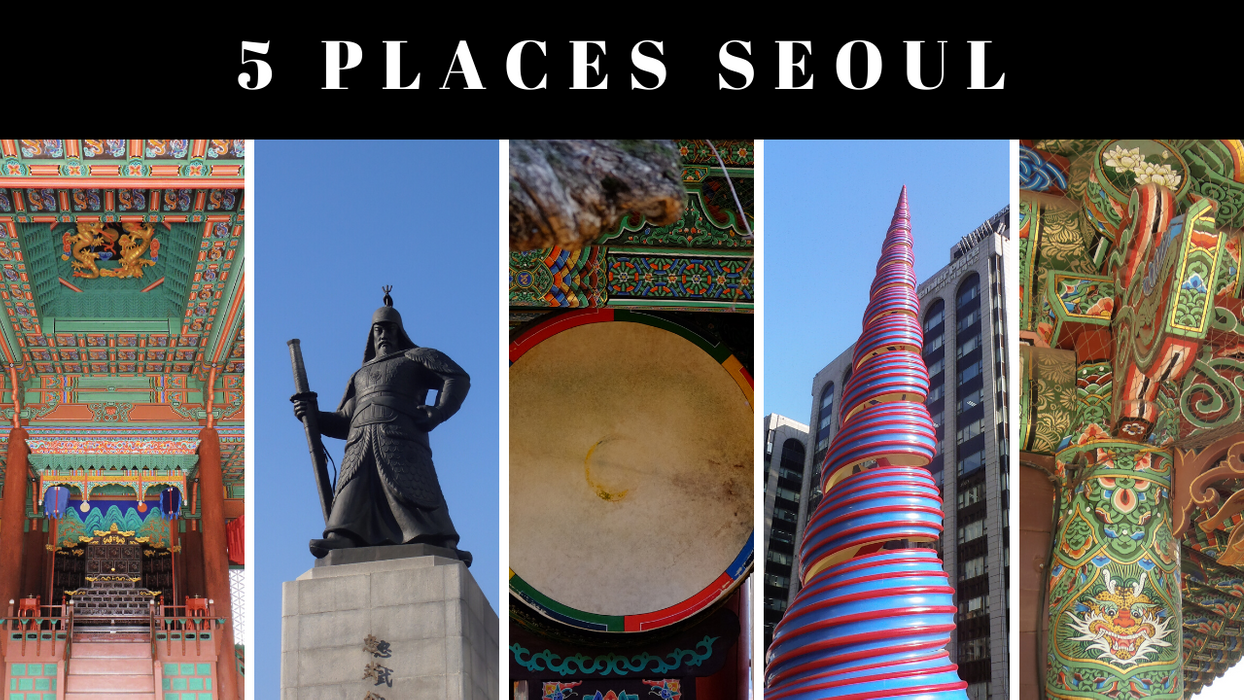 빨리, 빨리! Ppalli is one of these words you'll most likely hear a lot if you go to Korea. Quickly, oh so quickly, that's how everything goes in the country and in that regard, Seoul makes no exception. At first glance, Seoul might look like a chaotic city, always on the move, growing exponentially without boundaries. It might look restless, only looking forward, paving the way for the most daring trends and in a sense, that wouldn't be far off reality.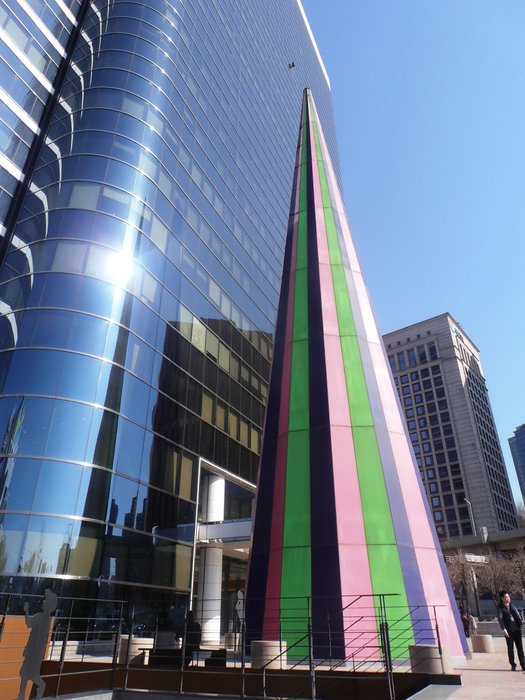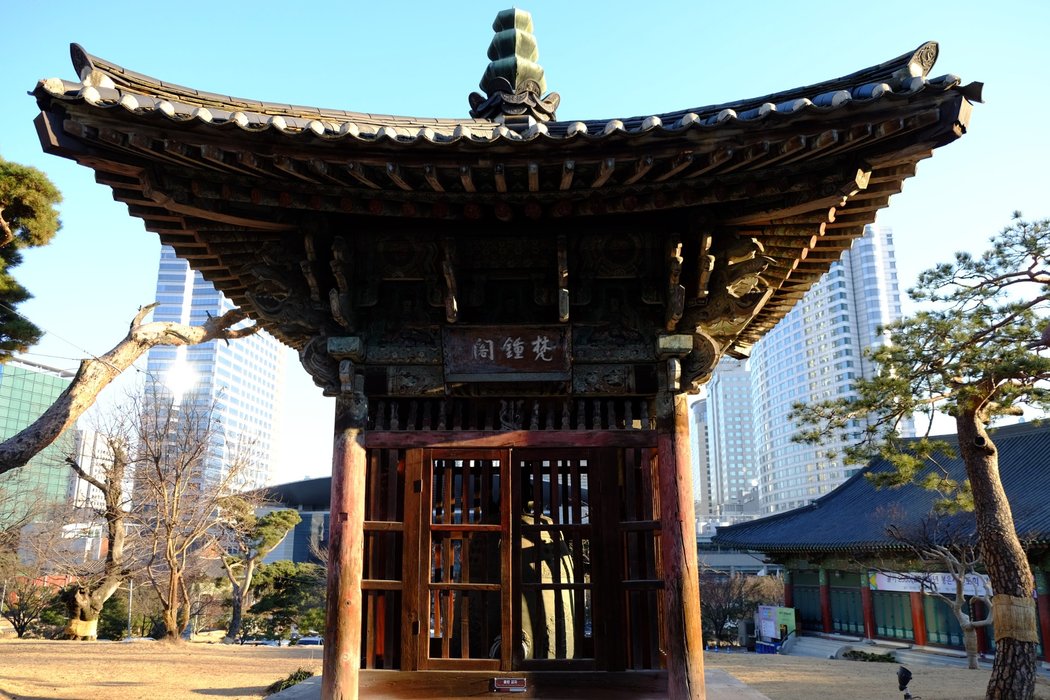 In the past few years, Seoul has become one of the world's biggest and most influential trend setters, when it comes to fashion, contemporary arts or even urban planning. Art galleries and street art pop up in every corner, Korean fashion and cosmetics have taken the world by storm and design-wise, Seoul is the dream playground of architects the world over. Yet, the city isn't just a trend lab. The former Hanyang has been the capital of South Korea for centuries and it knows how to showcase its brilliant historic legacy while thinking ahead of its time. In truth, Seoul seems to have managed the precarious balance between acknowledging its past and projecting into the future.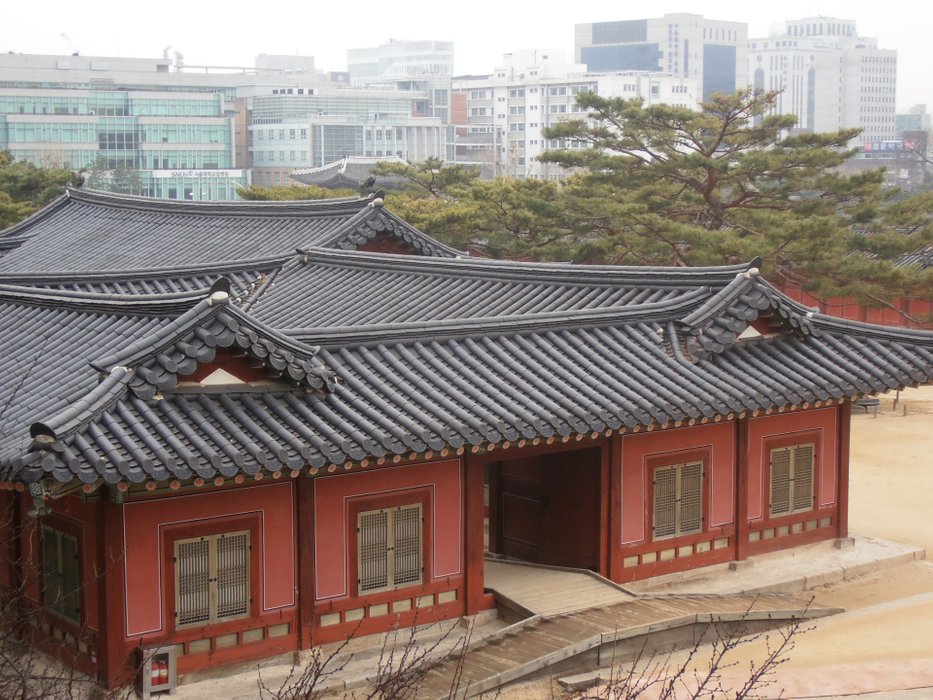 When in Seoul, you'll hear loud, catchy kpop songs on speakers in a busy street and then traditional drum music in front of an ancient palace. You'll eat the cheapest and tastiest kimchi in an old-fashion market and buy inexpensive fish cakes from a street stall before indulging in some haute cuisine dinner at one of the city's numerous Michelin-starred restaurants. You'll meditate alongside monks in a peaceful Buddhist temple but will only have to cross the street to spend the afternoon window-shopping in a futuristic-looking mall. You'll be surrounded by traffic noise up until you find yourself in a maze of quiet back alleys or even on a mountain hiking trail overlooking the entire cityscape.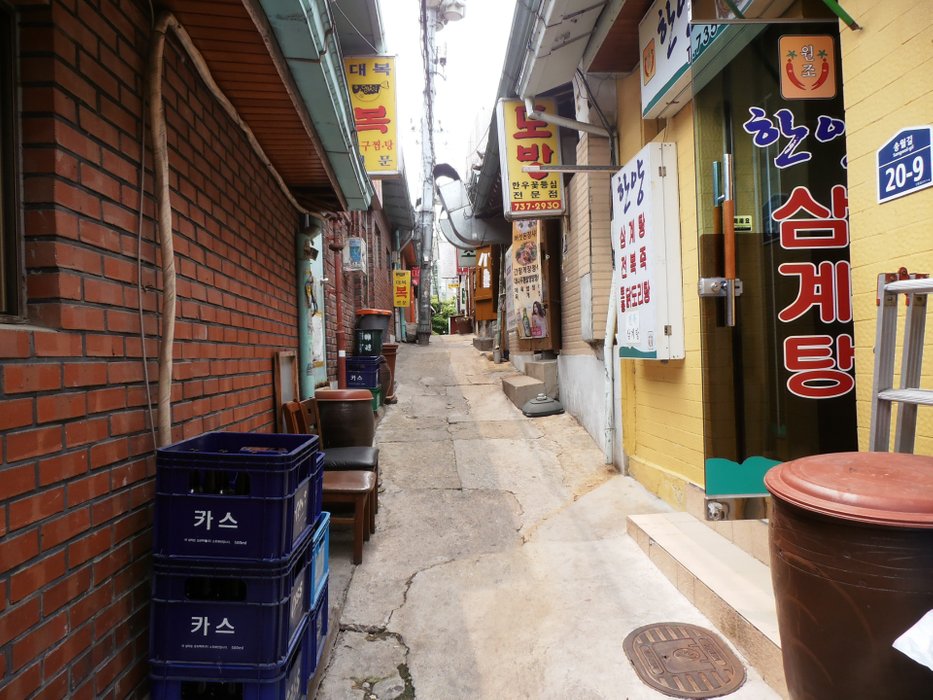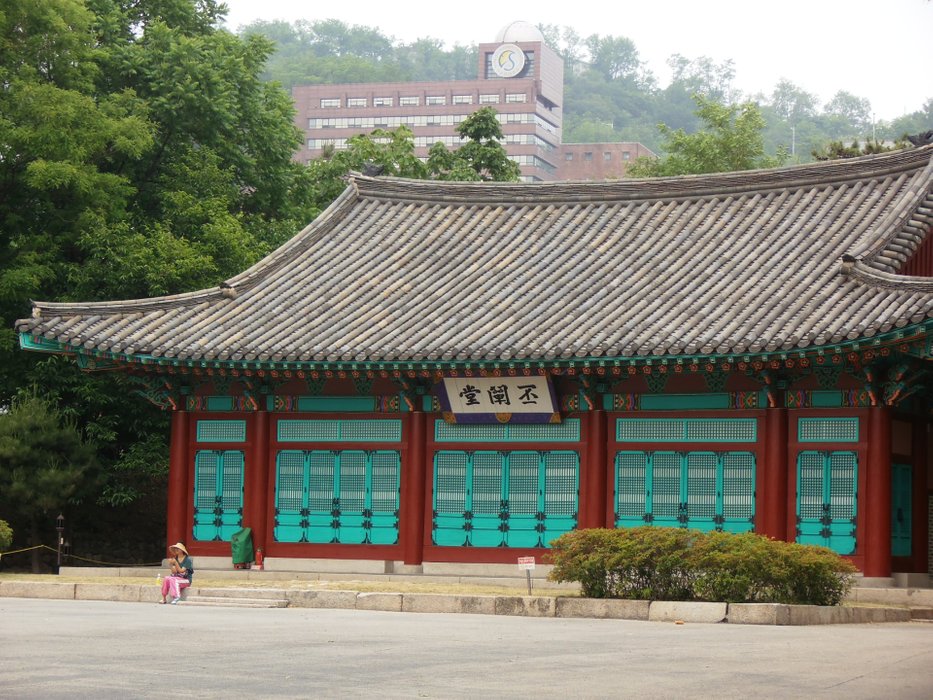 Seoul is a city that offers a lot to the visitors, so much so that it would be impossible to discover it entirely in one go. It requires multiple visits to appreciate its vibrant nature and combine its essential landmarks with some of its hidden gems. On this list, we'll pick only a handful of the city's iconic landmarks but suffice to say these are just some of the places to get started.
Sejong-daero 
Sejong-daero is a street located in downtown Seoul and if you're visiting the city, you will most likely end up walking up and down this street more than once. Sejong-daero indeed connects some of Seoul's most prominent landmarks. Up north lies the shadow of the Bukhansan Mountain and at its feet, the Great Palace of Gyeongbokgung and the gate of Gwanghwamun which marks its entrance. Although the palace has been renovated to a great extent, Gyeongbokgung remains a must-visit and is considered as the most beautiful palace in Seoul, thanks also to its traditional Changing of the Guard ceremony.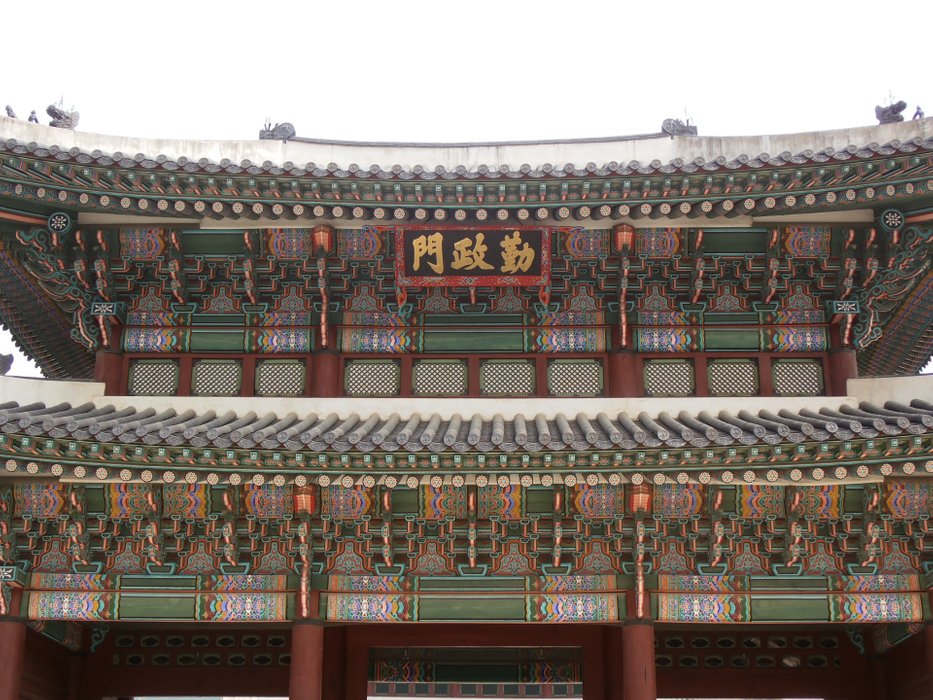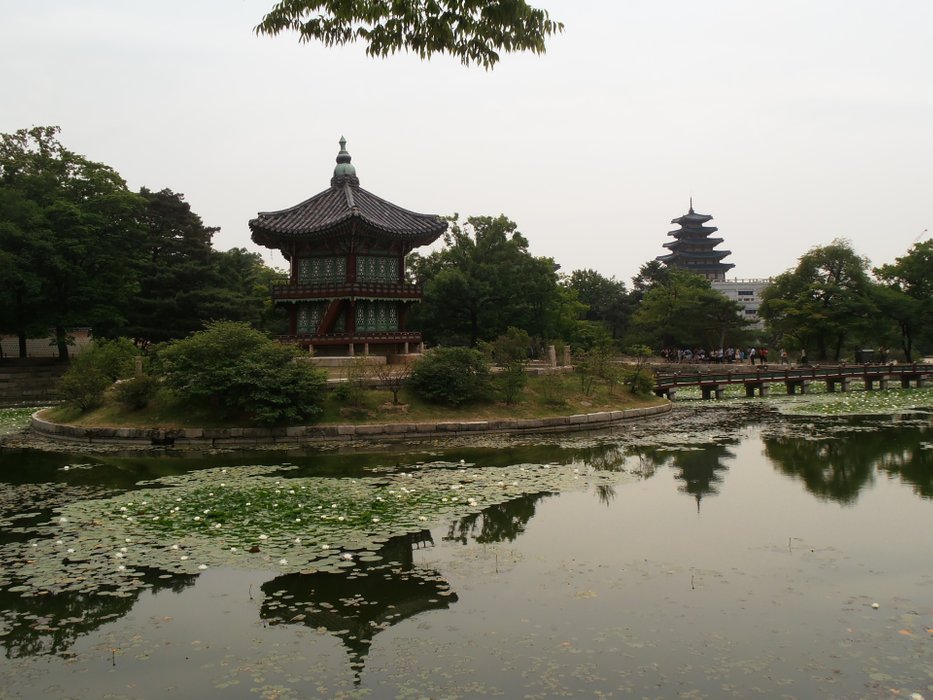 South of Sejong-daero lies the unusual shape of a gaudy modern art structure that marks the entrance to the Cheonggyecheon river, a daring urban renewal project that resulted in the excavation of a stream that has now become a beloved recreation area as well as a conservation one. From the ancient to the modern, the 600 metres of the Sejong-daero street also span hundreds of years of Korean history as a pedestrian area at its centre displays the statues of two prominent historical figures, the Great King Sejong who created the Hangul alphabet and Admiral Yi Sun-Shin, a cunning war hero celebrated for pushing back the Japanese navy trying to invade the country in the 16th century despite being outnumbered in most of the battles he fought.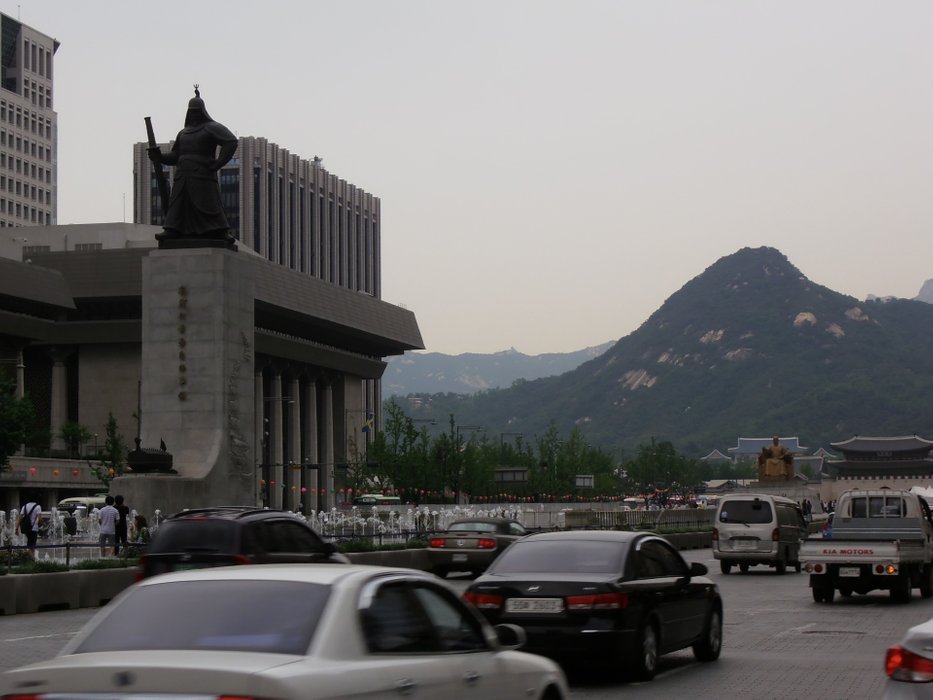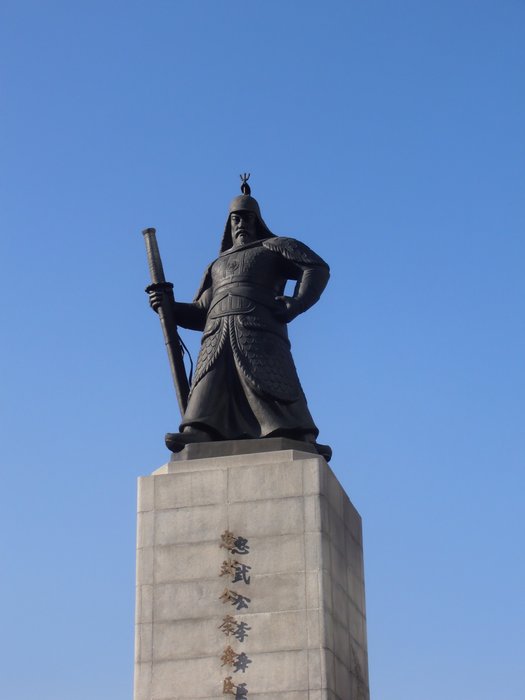 Changdeokgung Palace
Gyeongbokgung might attract most of the spotlights but other palaces are not to be overlooked. Listed as a Unesco World Heritage Site, the Changdeokgung Palace draws in many visitors for its cultural treasures and its elegantly adorned buildings. The palace was built shortly after Gyeongbokgung under the reign of King Taejeong, as a second royal villa, which probably explains why it doesn't take long to walk from one to the other. The residence was meant to be a place of rest for the royal family, which was especially true of its garden. Changdeokgung is indeed still famous for its so-called Secret Garden of Huwon, a peaceful rear garden comprising of a number of pavilions and fountains scattered around a small pond, recreating as natural a landscape as possible. Huwon is said to be at its best during the autumn season when the autumn foliage adorns it with beautiful shade of colors.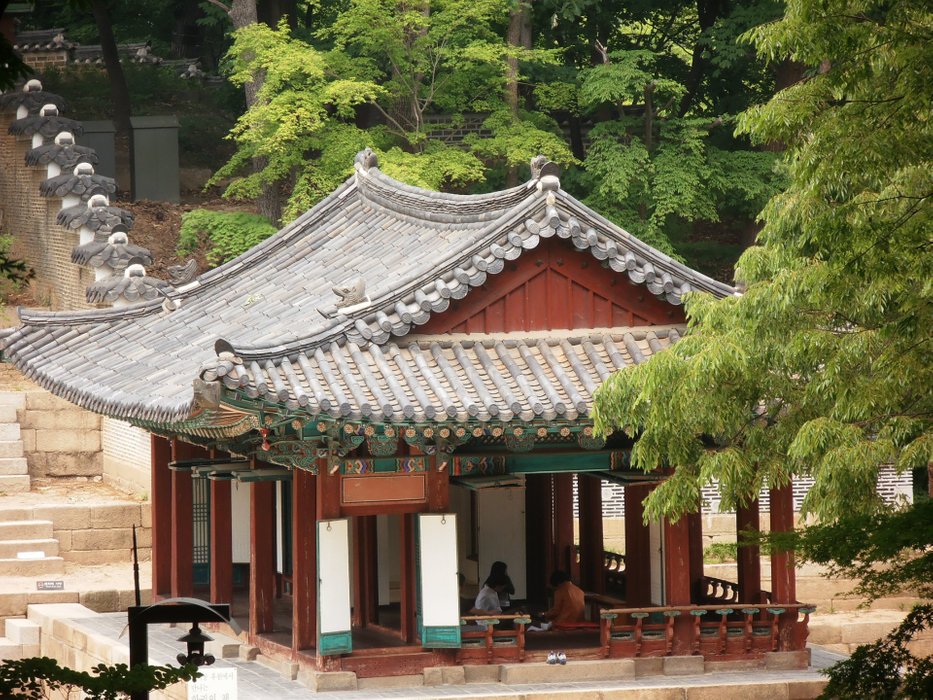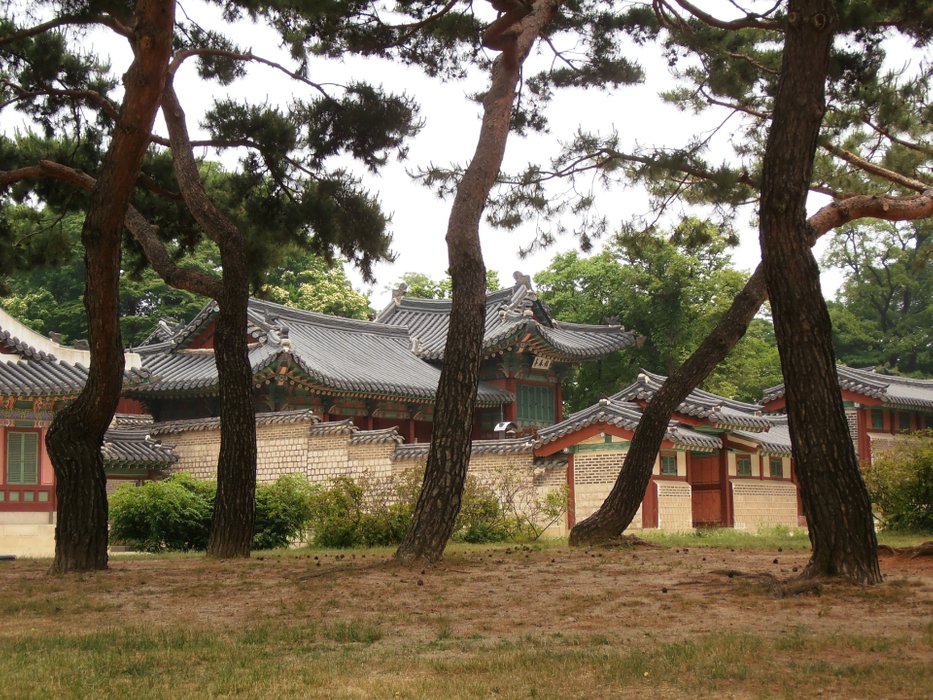 Although a bit less impressive, the Palace of Changgeyonggung is worth a visit as well when in the vicinity, considering it stands right next to Chandeokgung and it is fairly easy to cross from one to the other. Built by King Sejong, Changyeonggung served as residential quarters for queens and concubines. Nowadays, it offers a delicate and elegant stop away from the hustle and bustle of the city but also boasts nice cityscapes, be it on the architectural oddity of the Jongno Tower or on the Namsan Tower.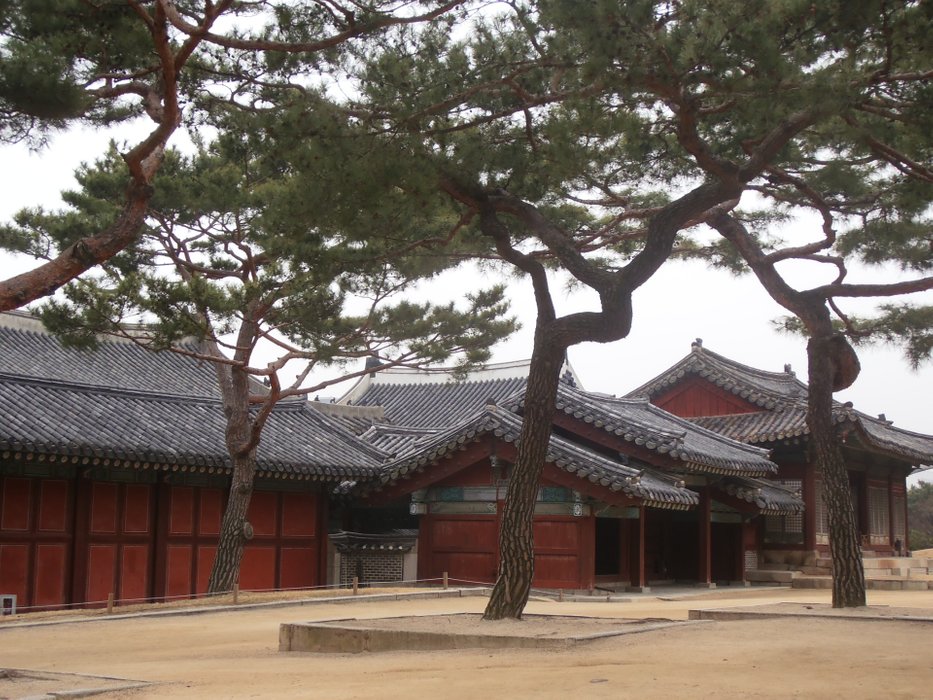 Namsan
If you're familiar with Korean drama, another one of the weapons in Korea's soft culture arsenal, then you're probably familiar with the shape of the Namsan Tower, otherwise known as the N Seoul Tower. Boys Over Flowers, The Legend of the Blue Sea, The Last Empress all captured Namsan on screen at some point, contributing to the appeal of the Namsan Tower for foreign tourists and locals alike. Located atop a hill in the district of Namsan, this tower is also the perfect place to embrace a swiping view on the cityscape, by day or by night before paying a visit to an atypical teddy bear museum or walking down the hill to a folk village.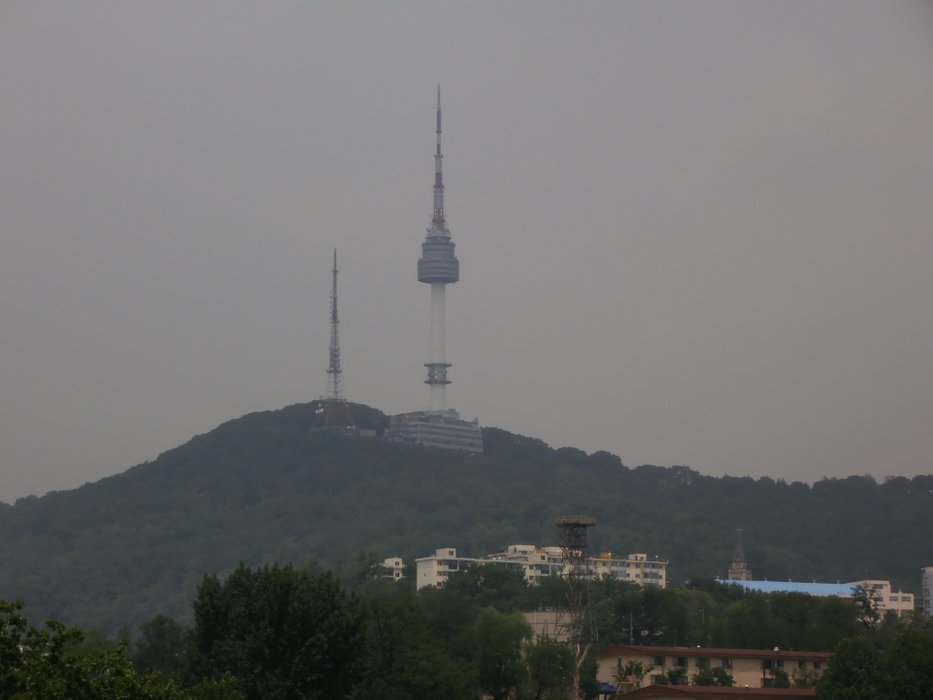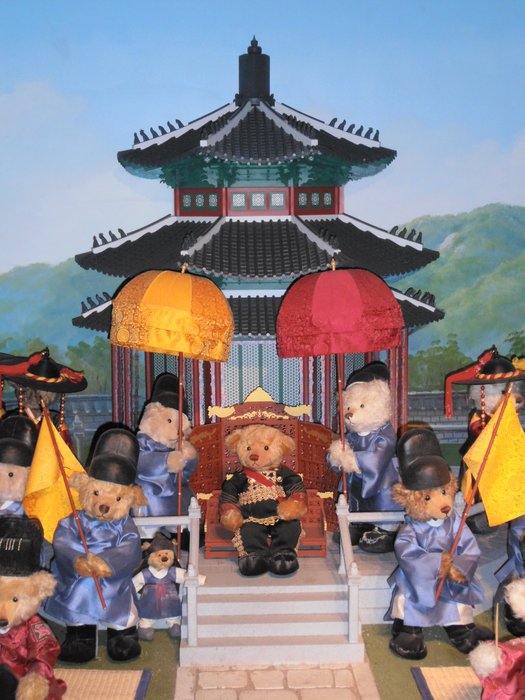 Known as the Namsangol Hanok Village, the latter is a worthy extension of any trip within the area, although it is fair to say that this is no authentic village. What it lacks in history though, it makes up for in its scenery and in the efforts which were displayed to be true to the looks of a traditional hanok village. In order to reflect the experience of life in a village in the Joseon era, all dwellings were indeed carefully furbished for better historical accuracy.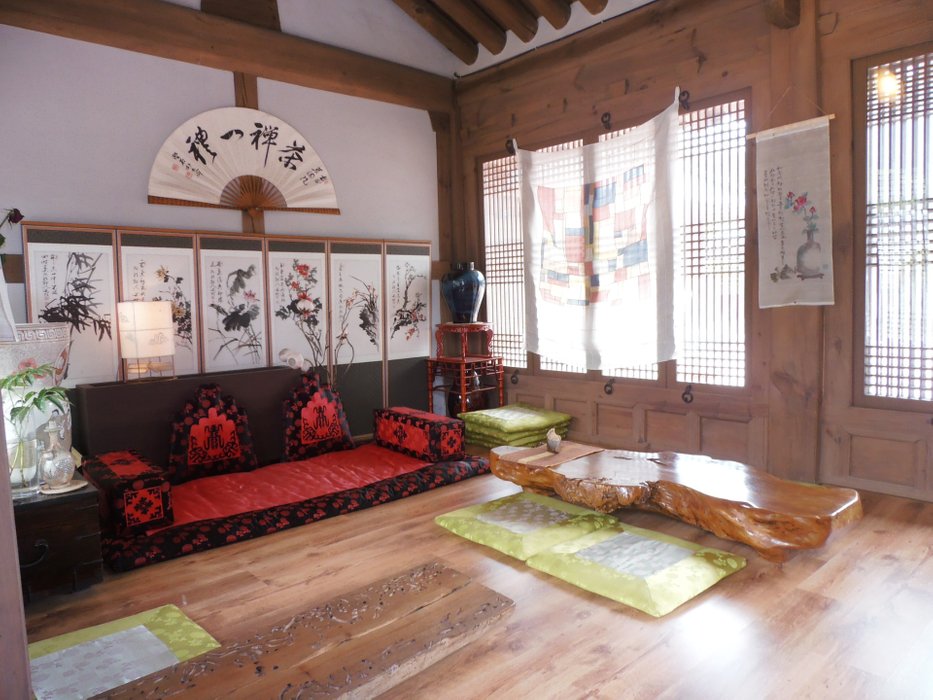 Bukchon
Design plazas and glass buildings are a common sight in Seoul but modern architecture has not completely overwhelmed the city's urban landscape. The district of Bukchon might be the most famous in that regard as it boasts a wide array of ancient traditional houses, known as hanok. Lots of them have been turned into guest houses or even high-end hotels with a traditional notch but even if you're not staying there, out of the slight discomfort of sleeping on a hard futon or out of money issues, you can always take a stroll in its lovely streets and feel its ancient vibe, almost reminiscent of that of a village. Bukchon even delivers amazing views on the Gyeongbokgung Palace and on Cheongwadae or the Blue House, the Korean equivalent of the American White House.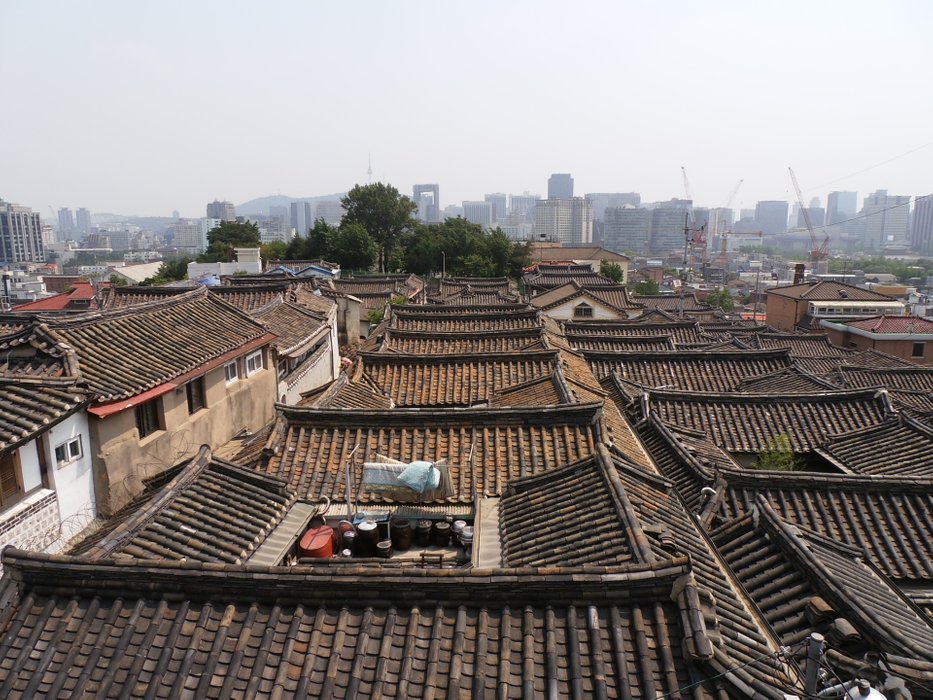 Of course, Bukchon didn't remain a hidden gem for long and it has been flooded by tourists for quite a few years. Its prime location, close to the Gyeongbokgung Palace and only a street away from Insa-dong, a lively neighborhood comprising of souvenir shops and art galleries on top of being a street food heaven, is no stranger to that popularity. It is worth wandering in its streets and discovering its well-preserved hanok houses lined up with quaint kimchi jars nonetheless, although it is worth noting that the further away you get from the city centre, the better chances you'll get to discover genuine ancient houses and old-fashioned feel without the crowds.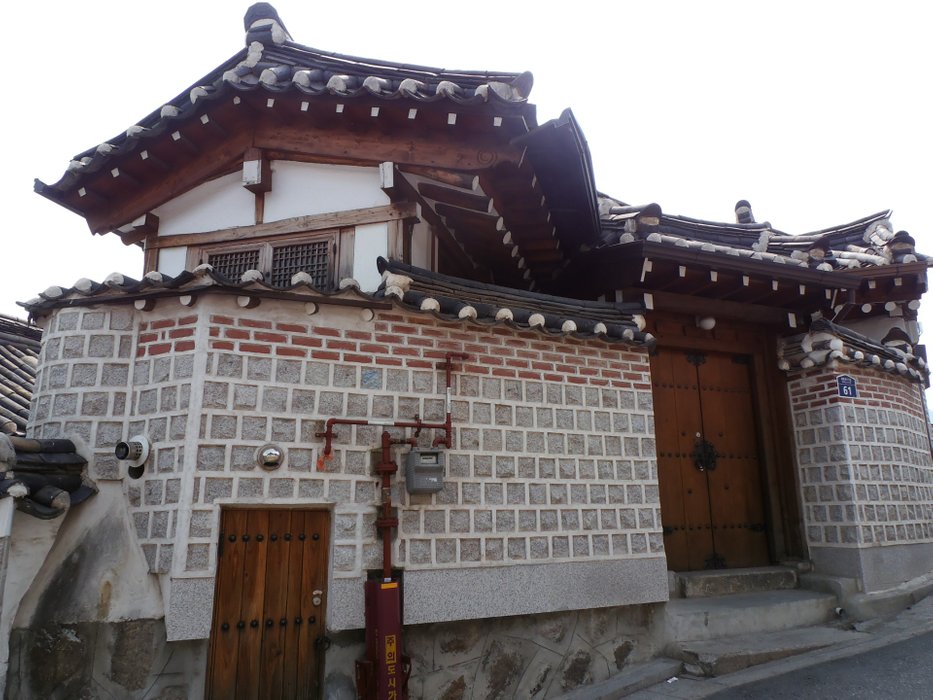 Bongeunsa Temple
Seoul can be a shopper's heaven and a spiritual haven all at once and no place can showcase this better than the temple of Bongeunsa. This Buddhist temple was founded in the 8th century but its history was tumultuous ever since. Reconstructed in the 15th century by a Joseon Queen, it was then occupied by the Japanese in the 19th century before suffering from a major fire in 1939, which destroyed almost all of its buildings. The Korean War destroyed the ones that still remained. The temple has undergone many renovations since then, which explains the disparity in style that can be found on site, but it now stands beautifully on the slope of the Sudo Mountain. Bongeunsa is also popular for offering a Temple Stay program aiming at visitors willing to delve deeper into the Korean spiritual culture as well as cultural events, such as tea ceremonies.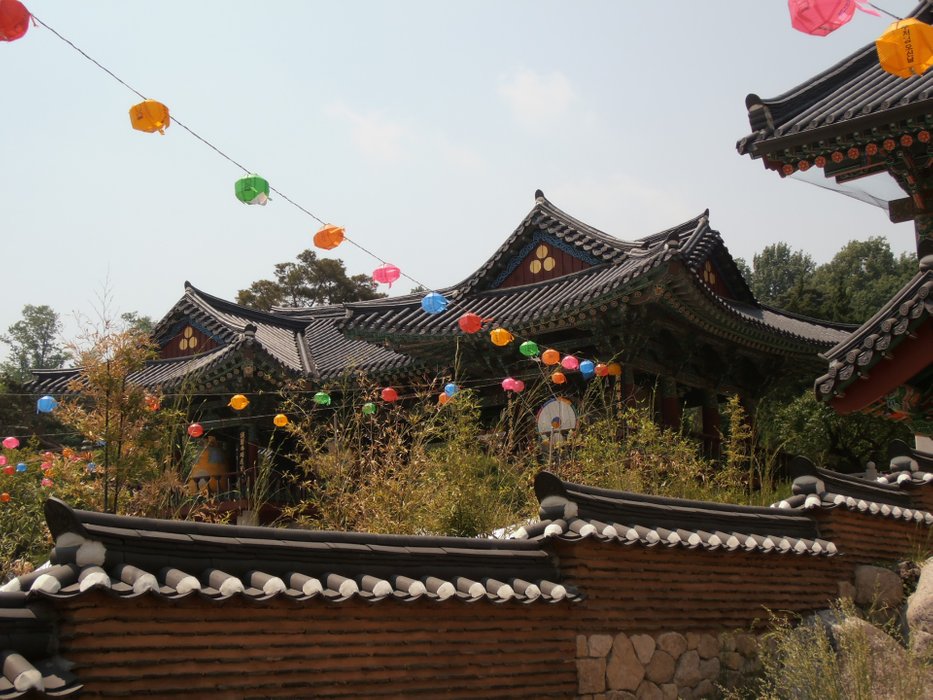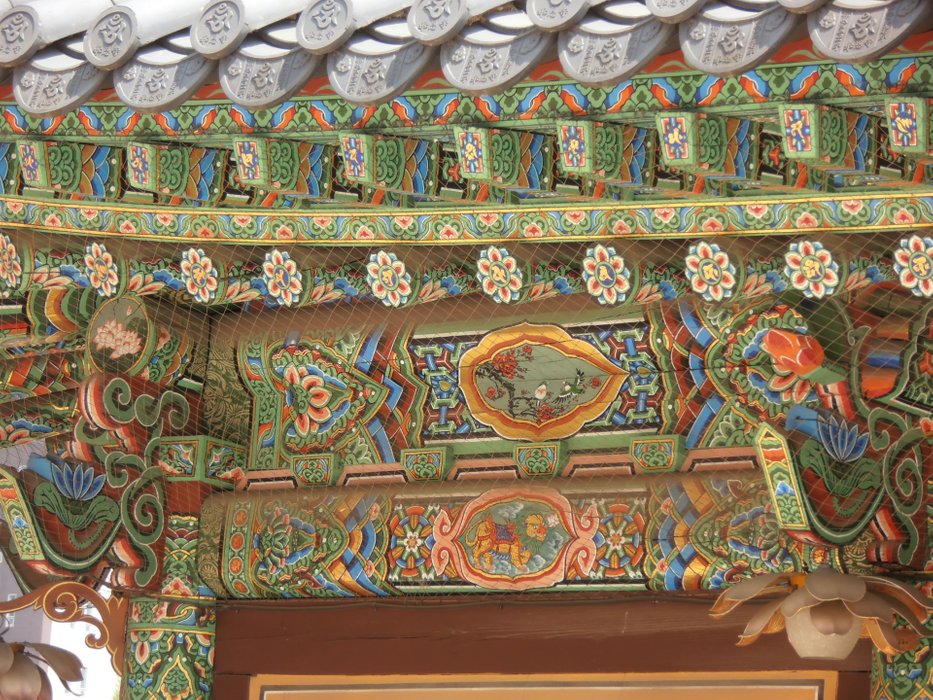 Modernity and mass consumption are never too far though as it only takes a few minutes to cross the street and get to the huge COEX mall, aka the world's largest underground mall. That's Seoul right there, little bits and pieces of soothing spirituality and ancient architecture revived in a sea of unabashed architectural innovation and continuous transformation.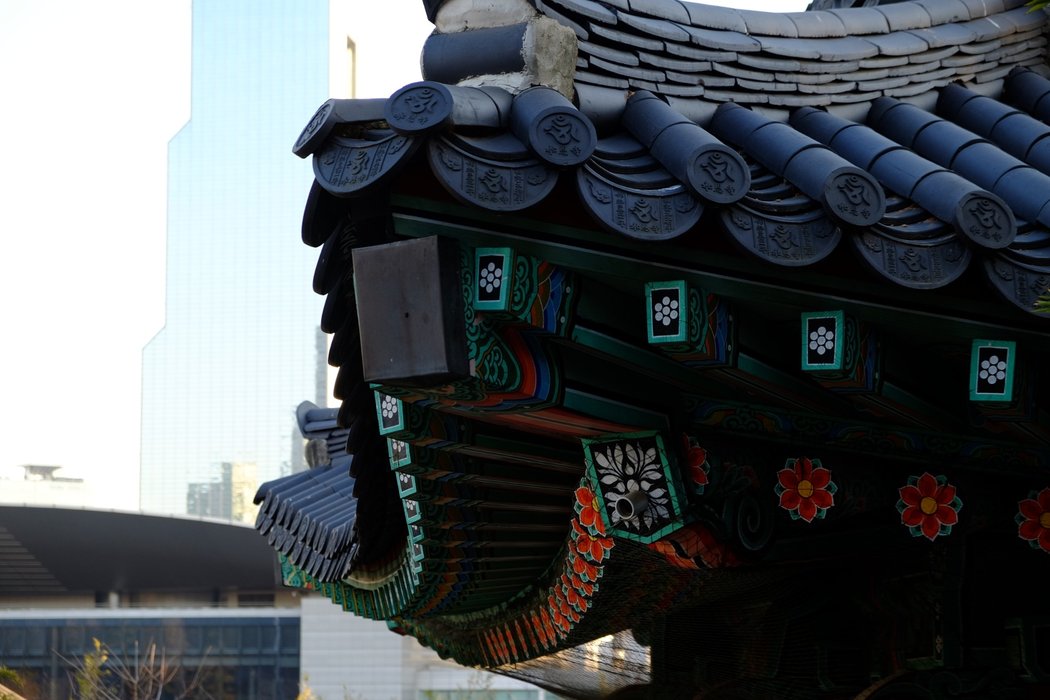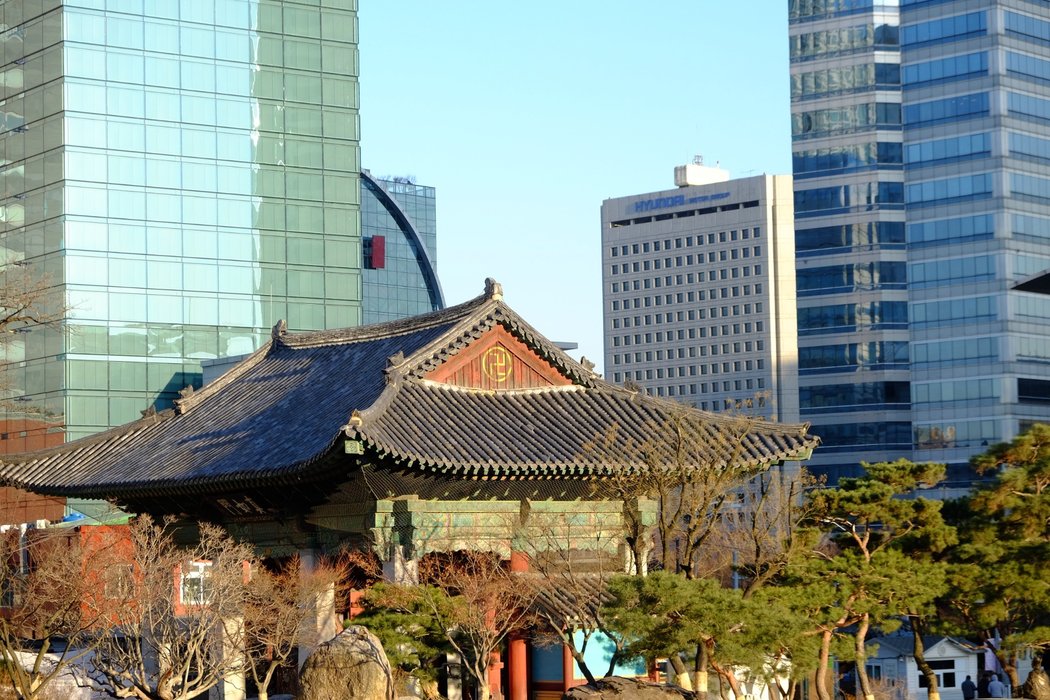 Seoul is most definitely one of Asia's most thrilling cities and the perfect introduction to contemporary South Korea and its contrasts as well as to the rich history of the country. Be it on a city trip or on a longer Korean journey, Seoul deserves to be on everyone's bucket list.