Tasmania is hands-down one of the smallest states in Australia but it is home to such an unparalleled diversity that you're bound to think it's much bigger than it actually is. Long story short, it has something for everyone: from historic cities to ancient gaols, lush national parks to beautiful coastline, not to mention its unique wildlife.
Here's our pick for the top 5 places you need to see when you visit Tasmania.
1 HOBART
The island's capital city might be small but it has a genuine charm. It's also becoming a pretty trendy destination with its many markets, including the infamous Salamanca Market. Part of what makes it a great place to discover is how easy it is to explore it on foot. The city is indeed very walkable, making it effortless to find hidden gems on a simple stroll and it is especially true along the harbour that has seen many warehouses being converted into restaurants serving great seafood and cafés. Another nice neighbourhood for a walk would be Battery Point, where many historic houses can be seen, dating from the early settlement.
Yet, if city life isn't exactly your thing, seat back and relax as nature is never too far in Tasmania. Drive to the top of Mount Wellington to enjoy stunning views on the city and realize how intertwined it is with the sea.
2 BAY OF FIRES
The story says that this bay got its name in 1773 when Captain Tobias Furneaux saw Aboriginal people lighting fire on the beaches. True story or not, he couldn't have come up with a better name as the orange and red moss on the rocks along the shore do give a literal sense to that nickname.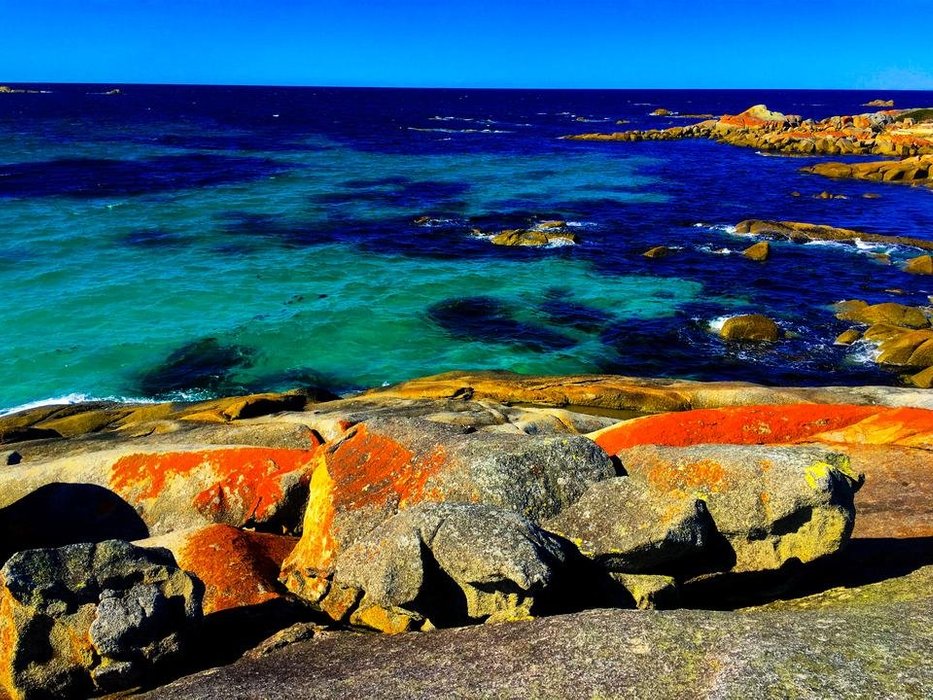 The area is picture perfect and quieter than you would expect as it is home to many pristine creeks and turquoise beaches that seem almost empty. Sure, it would be pretty foolhardy to bathe there as the sea can be harshly cold but just walking on these untouched beaches, away from the crowd, is pure bliss. To add a tasty conclusion to a nice day on the beach, be sure to stop in the small village of St Mary's to indulge in delicious, fresh scallop pies.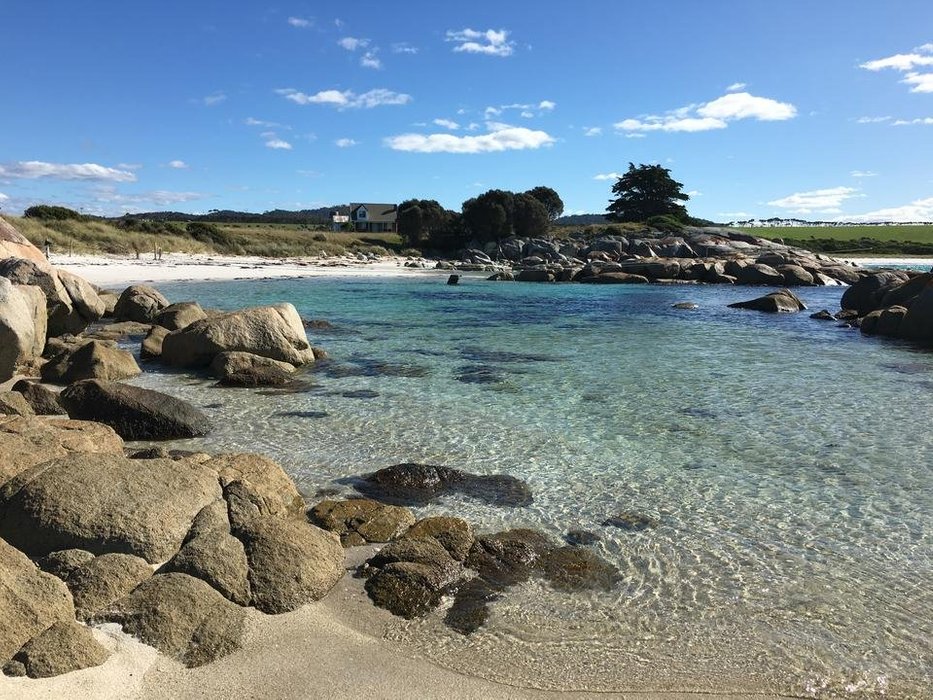 3 PORT ARTHUR
Tasmania is all about pristine nature and national parks but it also has an important place in Australian history. Due to its rough climate and remoteness, many convicts used to be sent to the island to serve their sentence when the country was a British colony. Nowadays, a few ancient gaols can be visited, giving some hindsight into the harsh detention conditions of these convicts. One of the most important jails stands in Port Arthur, at the tip of the Tasman peninsula.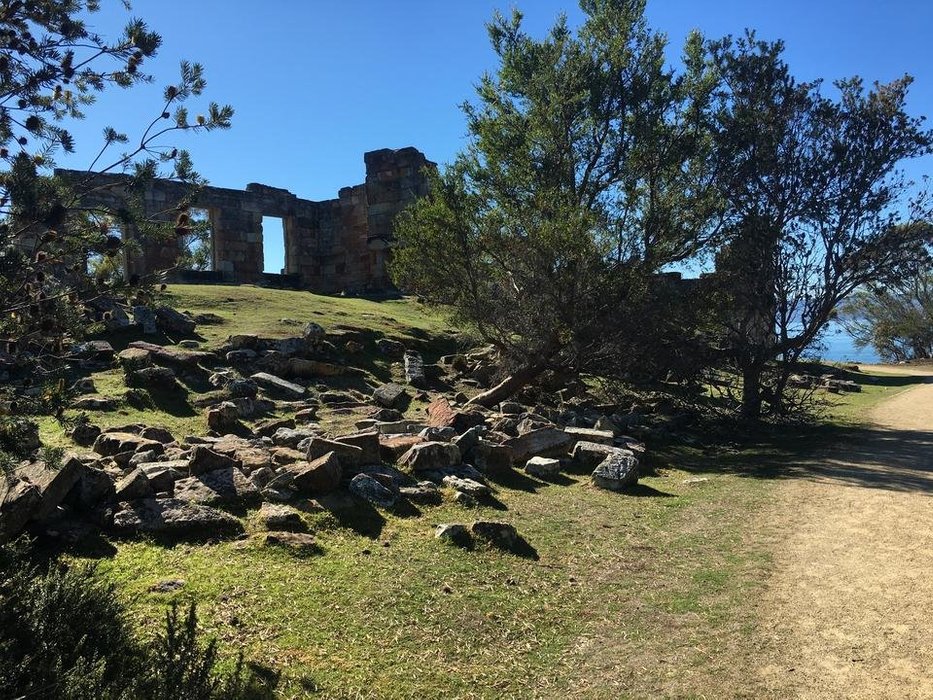 The landscape around the prison is breath-taking, making it easy to forget why this specific spot was chosen. During your visit of the site, you will be reminded however that the waters surrounding the prison are crawling with sharks and that the place was linked to mainland Tasmania by a very narrow and heavily guarded isthmus that made it virtually impossible for anyone to escape.
For a little cheap thrill, you could choose to visit the prison at night and hear all about ghost stories in the middle of an empty house, with no other light around than the shady flame of a lantern. For a more authentic experience, you could rather choose to visit the site on broad daylight and take a walk in the surrounding area, where ancient ruins are scattered along the shore.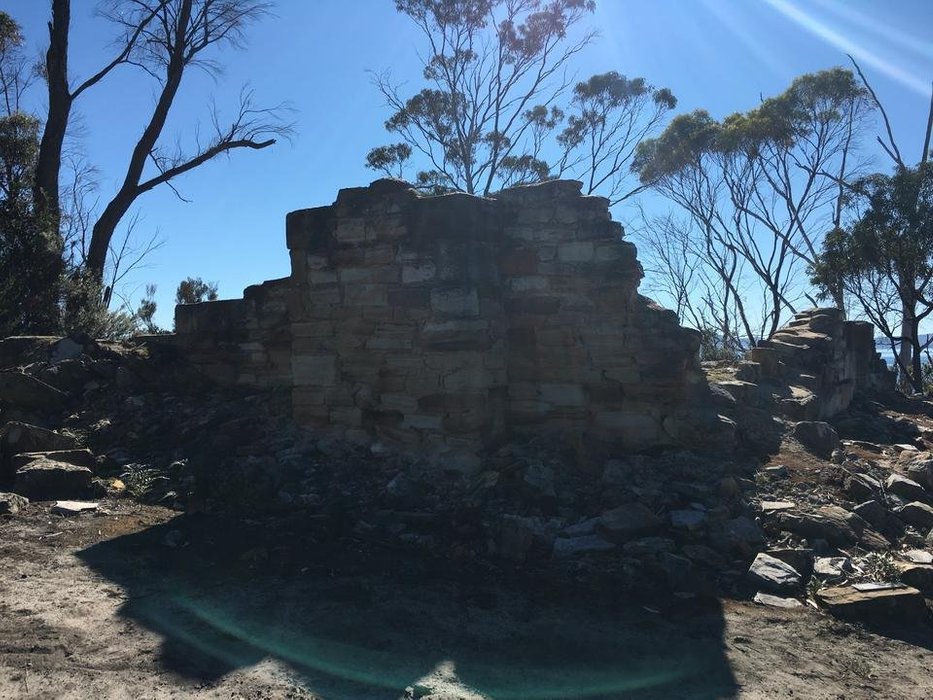 4 FREYCINET NATIONAL PARK
Located on Tasmania's east coast, Freycinet is said to have one of the most beautiful beaches of the country and beyond. The Wineglass Bay is indeed spectacular, both up close and from afar. In and on itself, this National Park could keep you busy for days with its many secluded beaches and hiking trails taking visitors to the heart of the Tasmanian wild.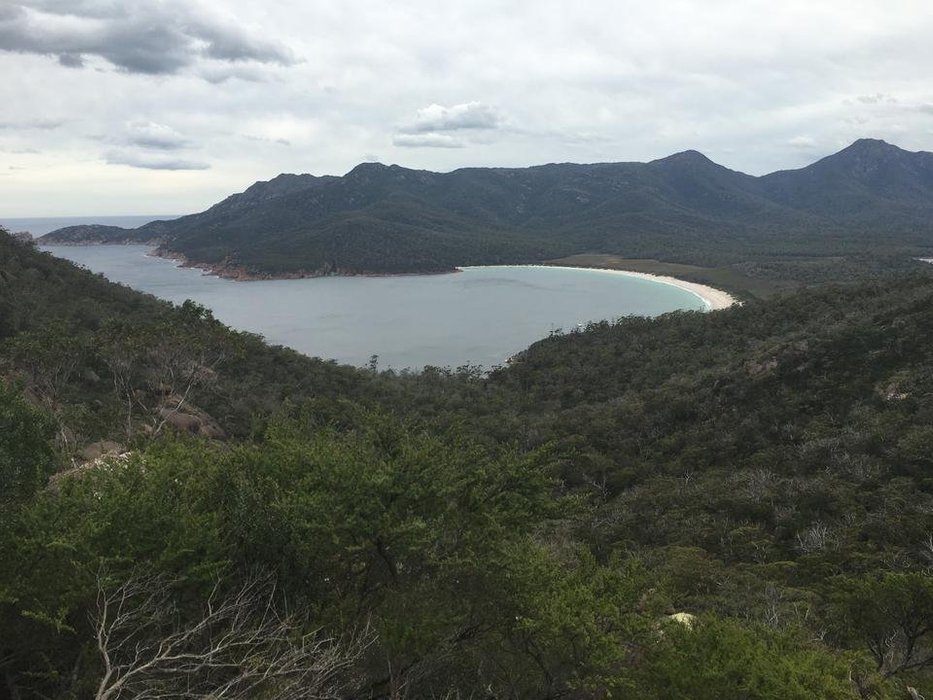 It is also a sanctuary for animal-lovers who will get to see many different mammal species, including wallabies, as well as endemic birds. For one day visitors, avoiding the crowds will be a tougher challenge, especially when climbing to the top of the Hazards Range for a panoramic view on the Wineglass Bay and the Great Oyster Bay. Further down the road, the Cape Tourville Lighthouse can be at times infinitely less packed and offers dramatic views on the horizon.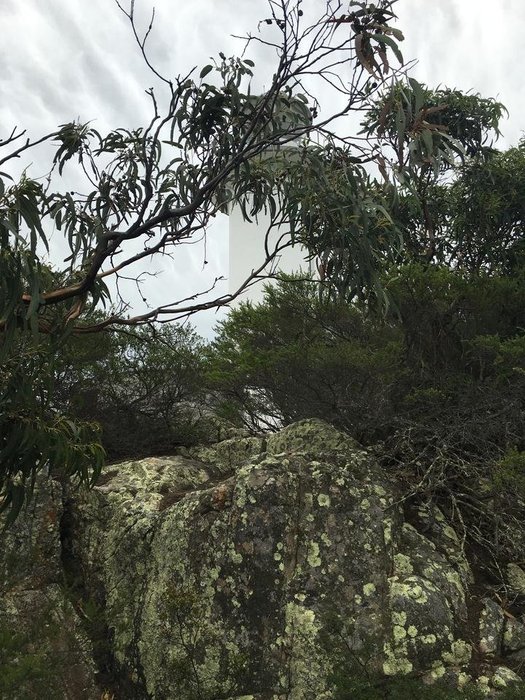 5 NARAWNTAPU NATIONAL PARK
This one is for all our wildlife lovers out there. The Narawntapu National Park might not be the best-known out of all the different reserves on the island, nor is it the first choice for most visitors. However, it is one of the best places to see a unique, native animal that could be described as a furry piggy and is a relative of the koala. We give you the wombat! Narawntapu has been known as a wombat hotspot, which does not mean that you will be certain to spot one as these cute mammals like to hide. To get the bigger chances to see one, be sure to come at dusk or dawn and summon up your patience.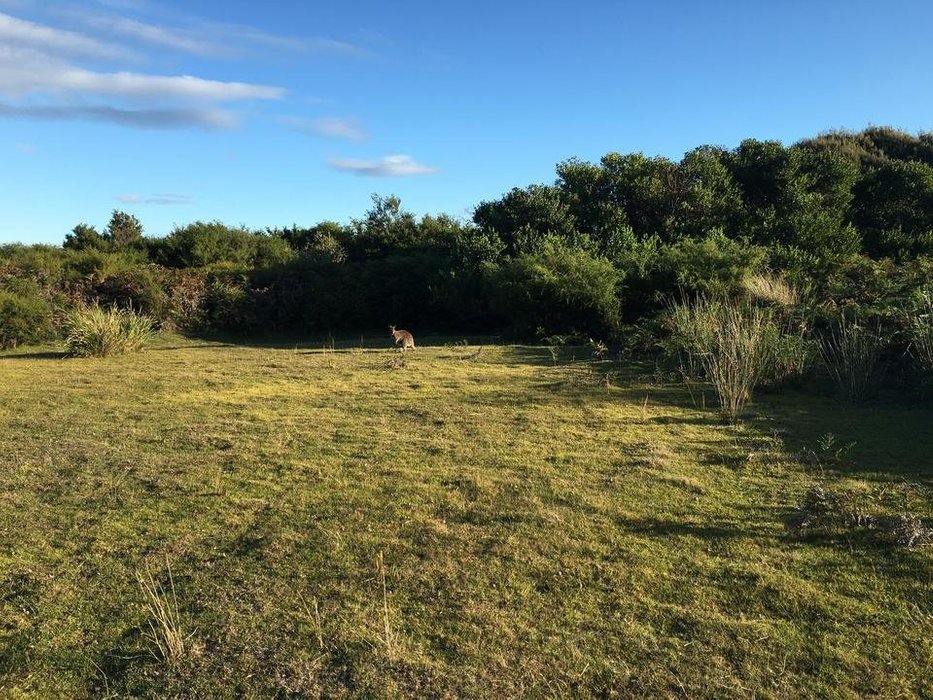 And even if you're not lucky enough to see a wombat apart from the stuffed one at the entrance booth, true story, there are plenty of other species living in the area. Perhaps one of the most endearing ones would be the pademelon, an adorable, tiny version of wallabies that can be found within forests. You could also hope to see kangaroos and a wide variety of birds on the lake that is at the heart of the park.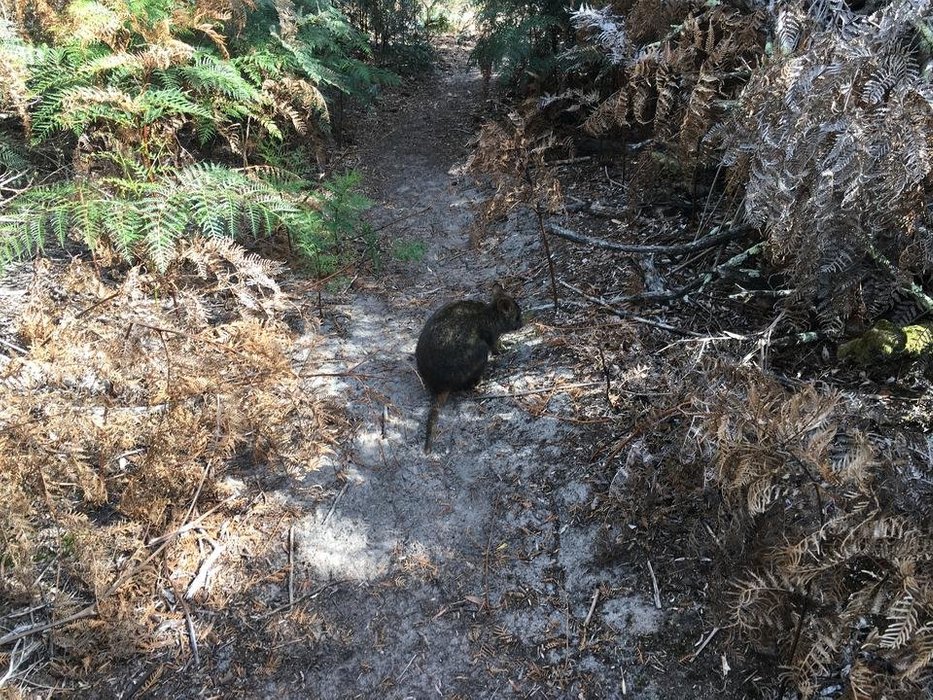 ---

---
Check our other posts
We try our best to bring quality content. All feedback is welcome so please comment on what you like and dislike so we can get better :)