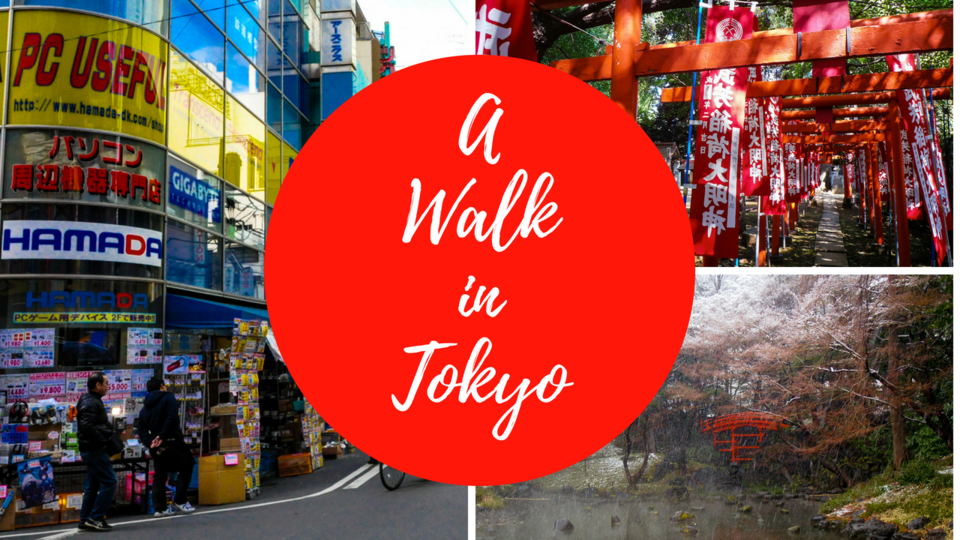 Have you ever met someone who'd visited Tokyo and got bored? If you have, please let us know as we certainly can't figure how anyone could fall out of things to do in this amazing city. It might be true that Tokyo isn't the most beautiful city on earth, and pictures don't do it full justice, but Tokyo is first and foremost an experience like no other.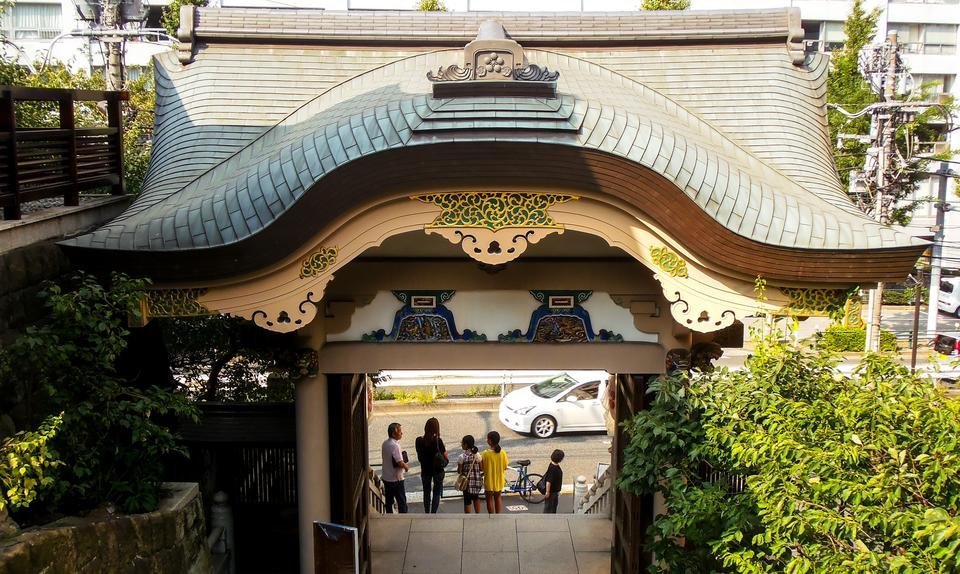 Whether you're a city lover or not, it will have something in store for you as this city is one of diversity and contrasts. Tired of shopping in Harajuku? Why not take a walk in the green alleys of the Yoyogi Park before paying a visit to the sacred Meiji Jingu. Want to get away from the bustling crowds of Shibuya? Just jump on a train and you'll get to laid-back Shimo-Kitazawa in no time. Each neighbourhood has its own unique identity, from traditional Asakusa to the ocean of skyscrapers that is Shinjuku, not to mention international Roppongi or otaku-favourite Akihabara.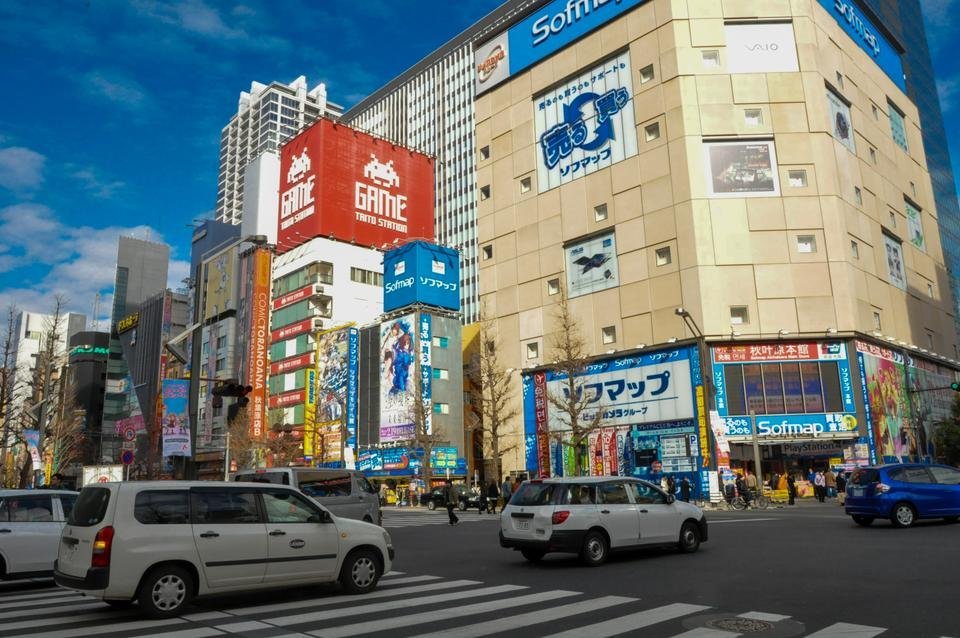 Put on your walking shoes and follow us today on a walk through some of Tokyo's many wonders, and perhaps you'll even discover some gems on the way.
Wherever you're staying in Tokyo, Shinjuku will be almost unavoidable as most subway and train lines stop there. Our journey will therefore start here as we hop on the Chuo Line towards our first stop, the station of Iidabashi. At first, you'll see nothing fancier around here than a couple office buildings, but walking away from the main avenue will take you to the gates of the Koishikawa Korakuen, one of Tokyo's most beautiful gardens. A mere 500 yen per person will get you to a fantastic sanctuary of plum trees and red bridges crossing over ponds.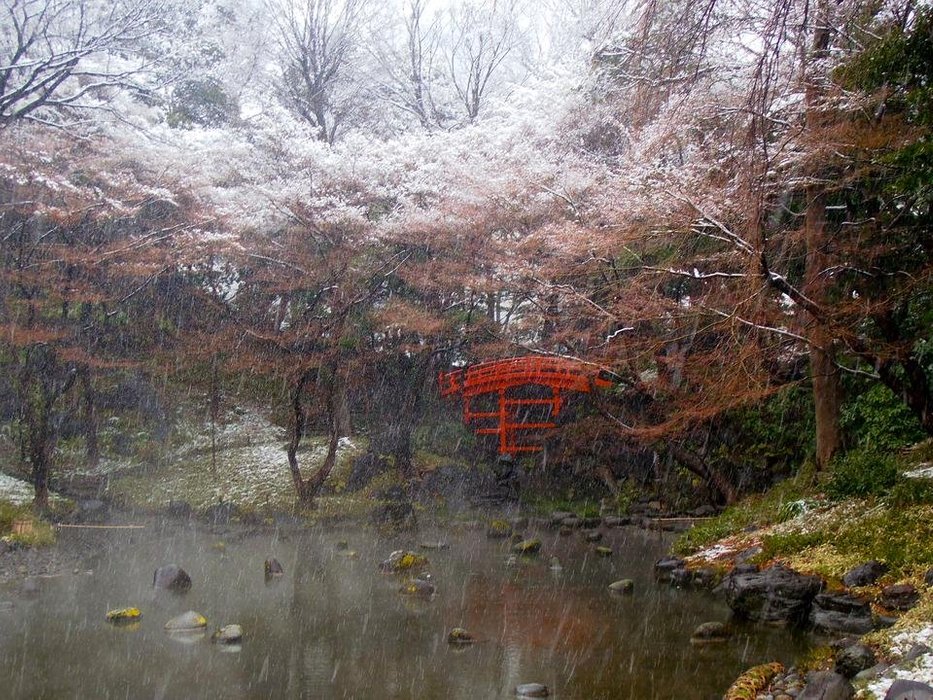 The best time to visit is obviously in early April, when the cherry trees are in full blossom, but visiting the park in March could be a pleasant surprise as some flowers bloom very early on and we promise that delicate flowers buried under a light layer of snow will be a sight to remember. Another surprising asset of the park is its proximity with one of the city's biggest theme park, the Tokyo Dome. Catching a glimpse of a crazy roller-coaster while taking a breath of fresh air in this peaceful park will make you question where you are, but that's Tokyo right there for you!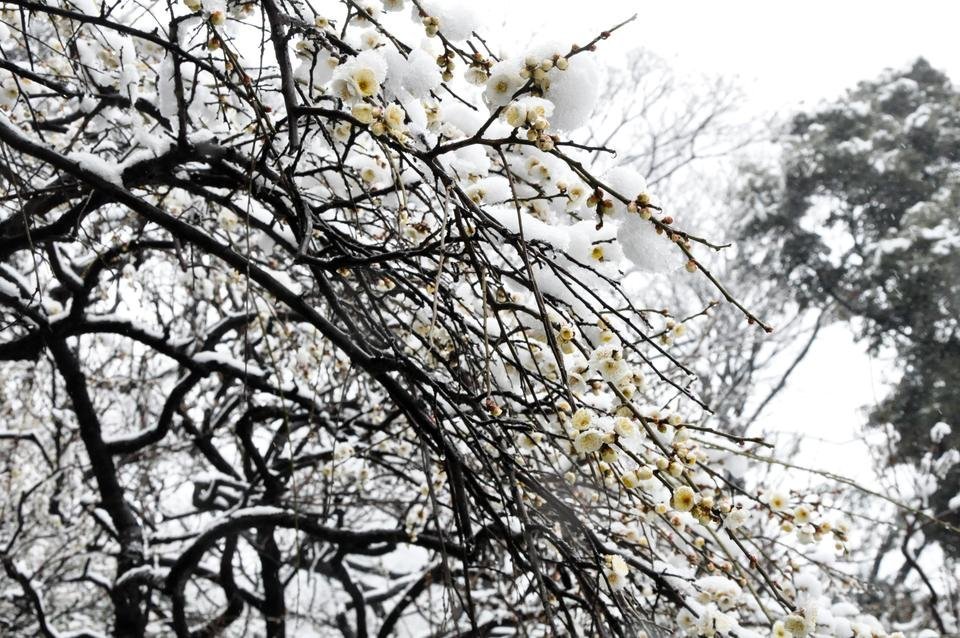 Out of the Koishikawa Korakuen you are, ready for the action, but bear with us as we'll take you to another serene spot, unless you want to ride the roller-coaster first of course. About 30 minutes away from the park stands the exquisite Shinto shrine of Yushima Tenmangu, where students come to pray the Tenjin god to ensure success in their studies.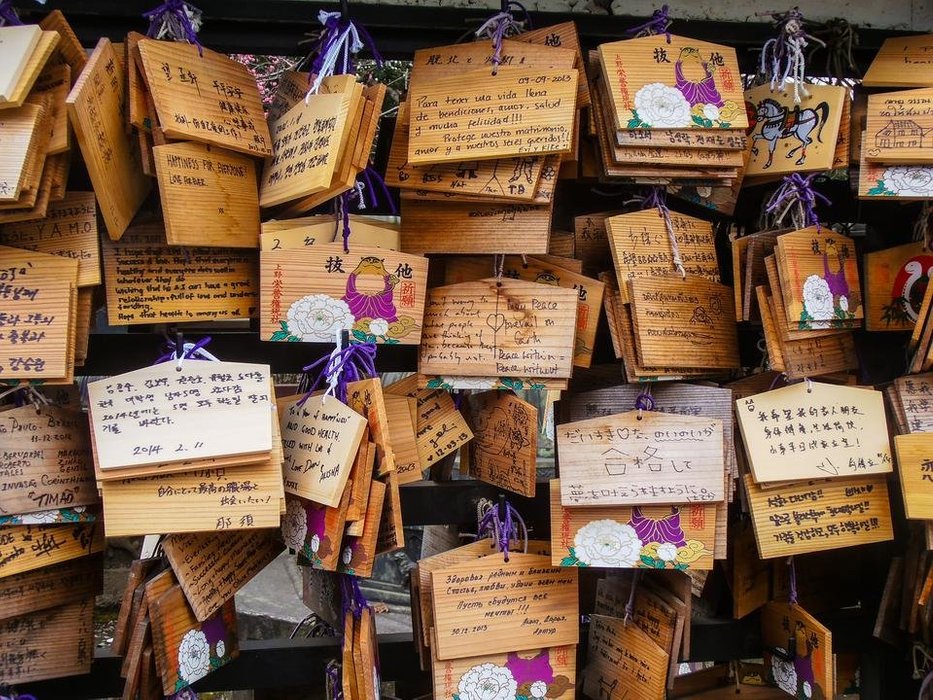 Legend has it that touching the cow statue in the shrine's courtyard will also help healing physical problems so if your legs are already in pain with all this walking around, touch his! Then write down your prayer on an Ema (a small wooden plaque) to make sure you'll rock all your future exams. Yushima Tenmangu is also popular with newly-wed couples and you may get the chance to see a Shinto ceremonial wedding.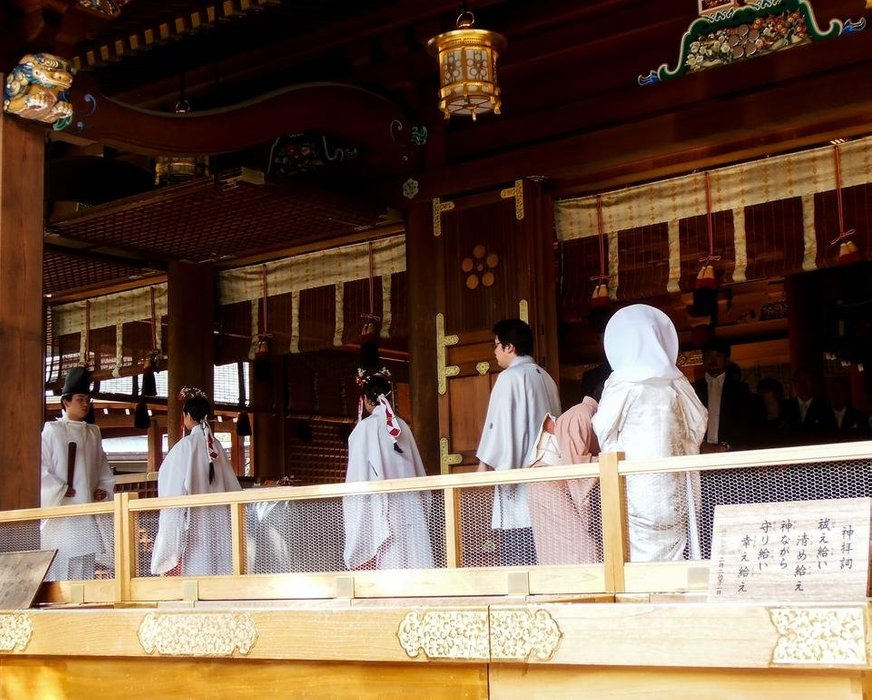 If seeing all these pupils in uniforms around you has triggered your inner manga fan, you might consider straying away from the shrine to get to the Tokyo University, otherwise known as Tôdai. This university bears a real significance in Japanese pop culture as it was shown in a number of comic books but it is also one of the best universities in the country, if not the most renowned.
Tourists are allowed on campus, which is worth a visit in its own right as it feels like a city within the city, like some kind of academic inception. You'll even see crossroads, on campus, how crazy can that be! Or maybe we were the only ones impressed…
Like all major Japanese universities, Tokyo University also has its own gift shop so when you're done buying your special Tôdai's sweatshirt, head to the nearby Ueno neighbourhood. Provided you're not tired of temples yet, let's first take a detour to the Nezu Jinja with its many bright red torii, quiet back alleys surrounded by azalea and carp ponds, painting your typical Japanese scenery.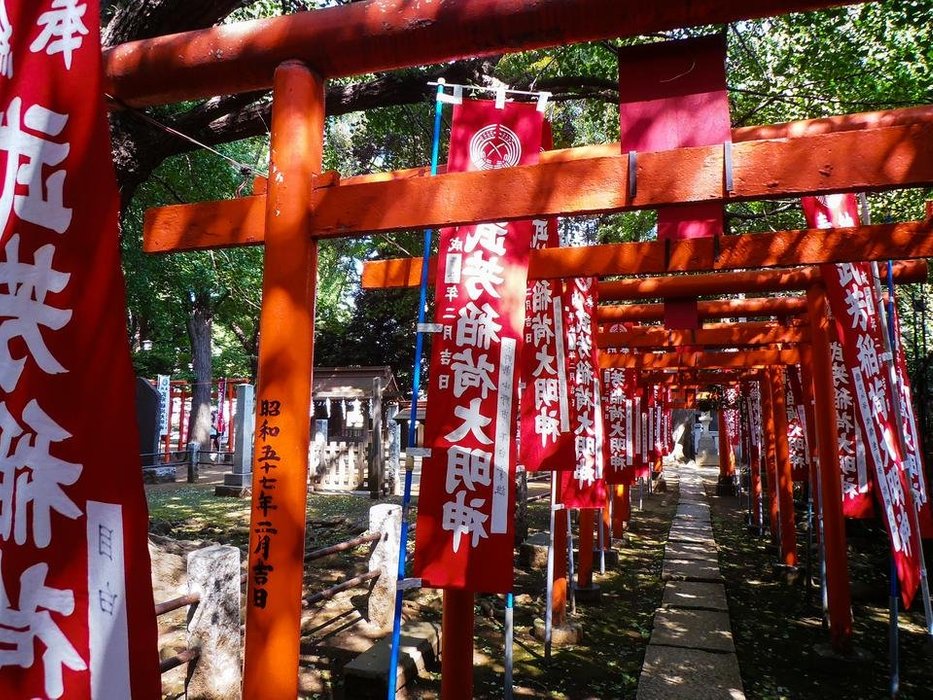 Every year in September, the Nezu temple hosts a prominent festival that is famous for its traditional dances. Like all festivals in Japan, it's also time for some great street-food where stalls will sell tasty takoyaki, yakisoba, yakitori skewers, and many more.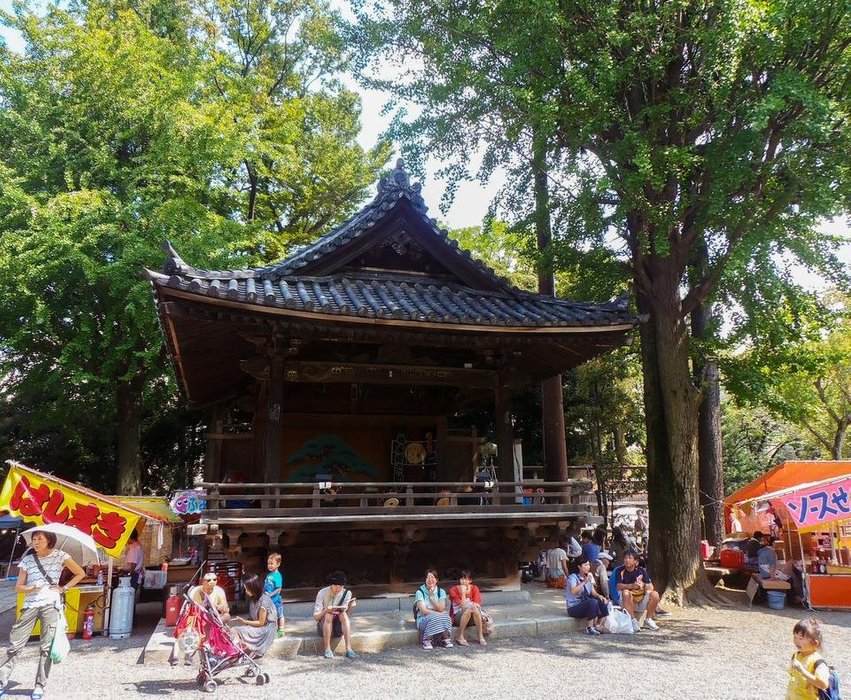 We know your stomach will be growling at this point and the good thing is that Ueno, a short walk away, is one of Tokyo's most diverse places when it comes to food. Many restaurants can be found all around the Ueno station, street vendors to comfy restaurants on top of buildings, where you can try all sorts of amazing Japanese food.
You could also want to stay within your comfort zone by going for the infamous sushi and we recommend you pay a visit to the Sushizanmai restaurant which serves the freshest sushi, chirashi and sashimi. Sushizanmai is actually a brand but its real X factor is that its fish comes directly from the Tsukiji fish market, certifying a great quality without being too costly. Fish sometimes even gets taken out of their aquarium in front of your own eyes.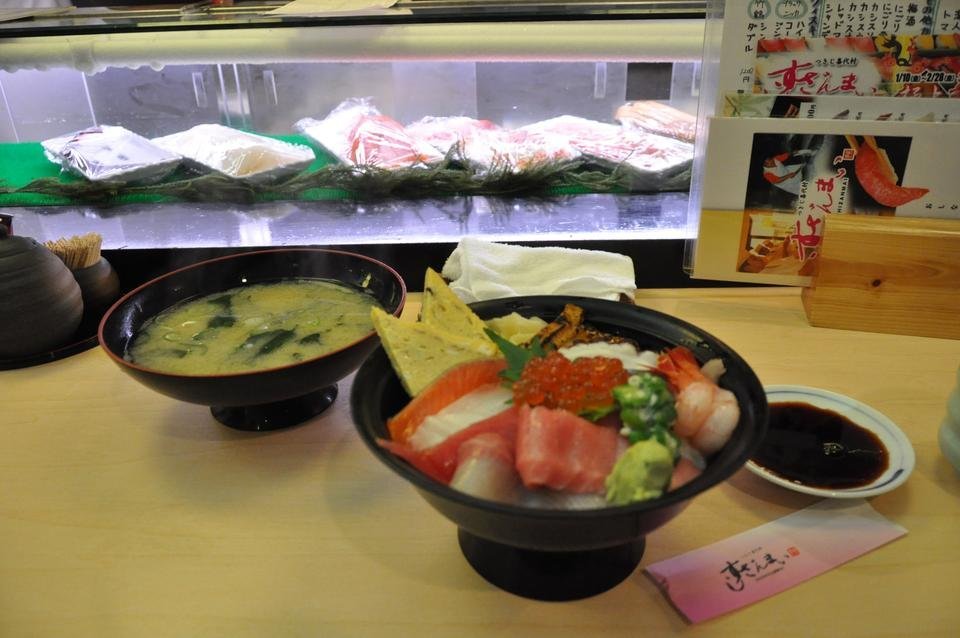 Don't leave too fast after you're done eating though and secure some time to make the most of what Ueno has to offer. All within its huge park, you can pay a visit to the Tosho-gu shrine, whose golden ornaments were inspired by the eponymous temple in Nikko, or to the Gojoten shrine, where few tourists stop.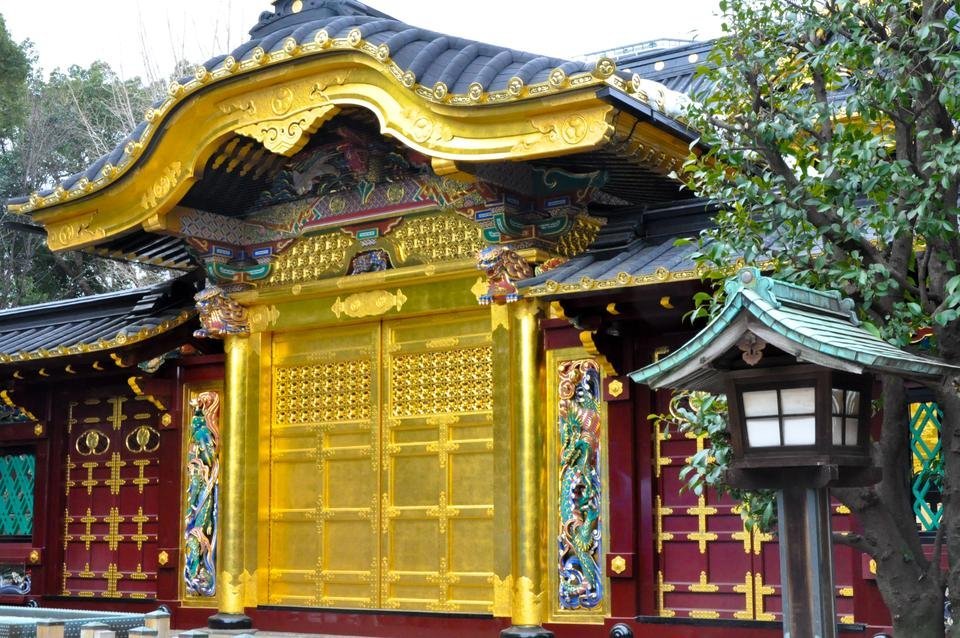 You'll also be able to take pictures of cute panda bears at the Ueno zoo before admiring ancient pieces of Japanese traditional kimono at the Tokyo National Museum. That won't be all as you can also rent a gaudy swan-shaped paddle boat on the Shinobazu pond or watch a street performer's show in the park for the rest of the afternoon.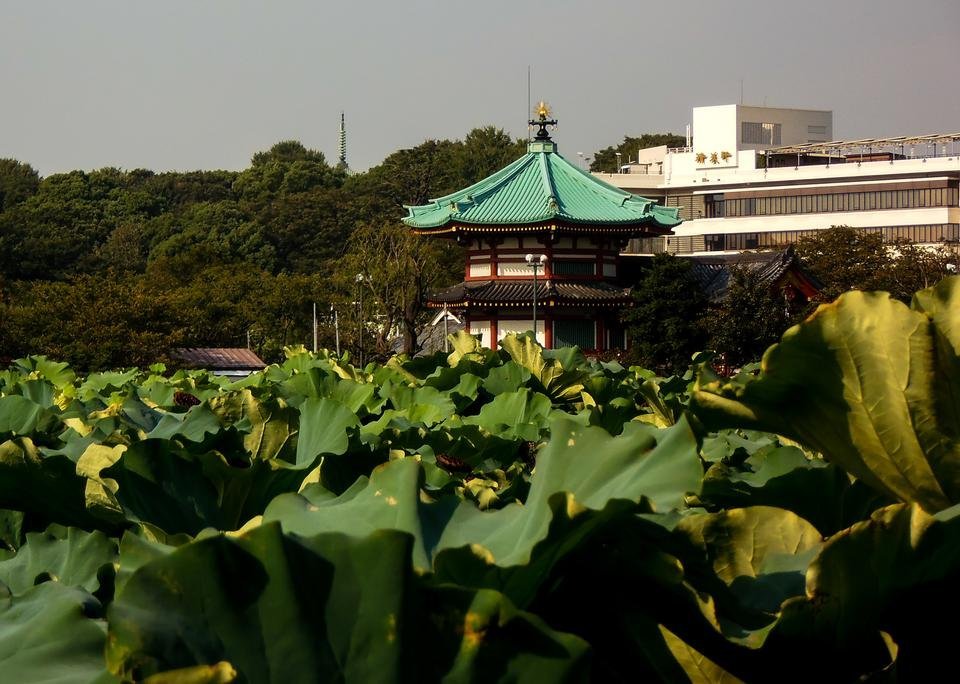 Now that you've managed to say goodbye to Ueno, your feet will probably need some respite. Give it to them by jumping on the Yamanote or Keihintohoku Line towards Akihabara, the undisputed kingdom of all manga and anime fans. Truth be told, Akihabara has now become real tourists' territory and you might be better off going to Nakano Broadway to buy some cool merchandise, but there is no denying the sheer variety of game arcades, anime goods stores or manga and maid cafés, although that particular atmosphere might not appeal to all.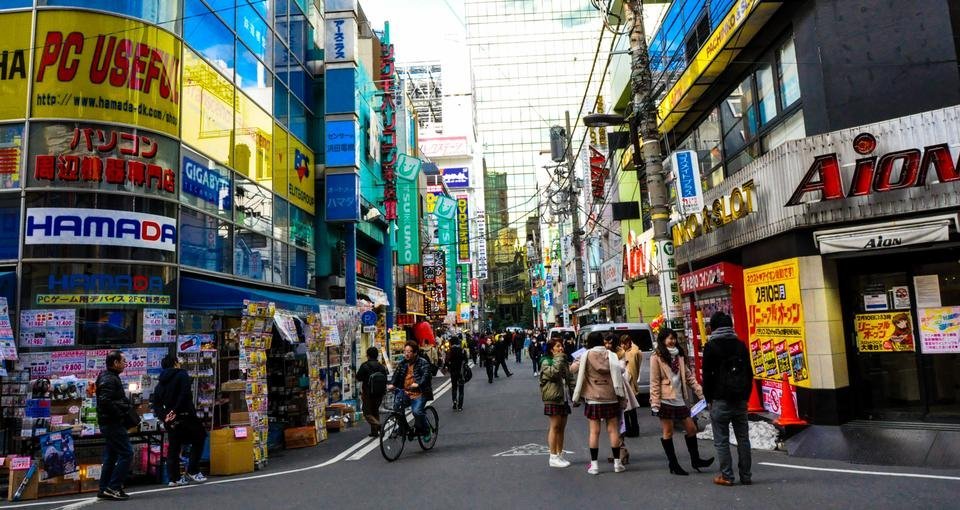 Still got some juice? Let's follow the train tracks from below and take a walk by the Kanda River, all the way to the Yushima Seisô shrine, which seems to appear out of the blue between a concrete airlift in the distance and a ton of office buildings all around.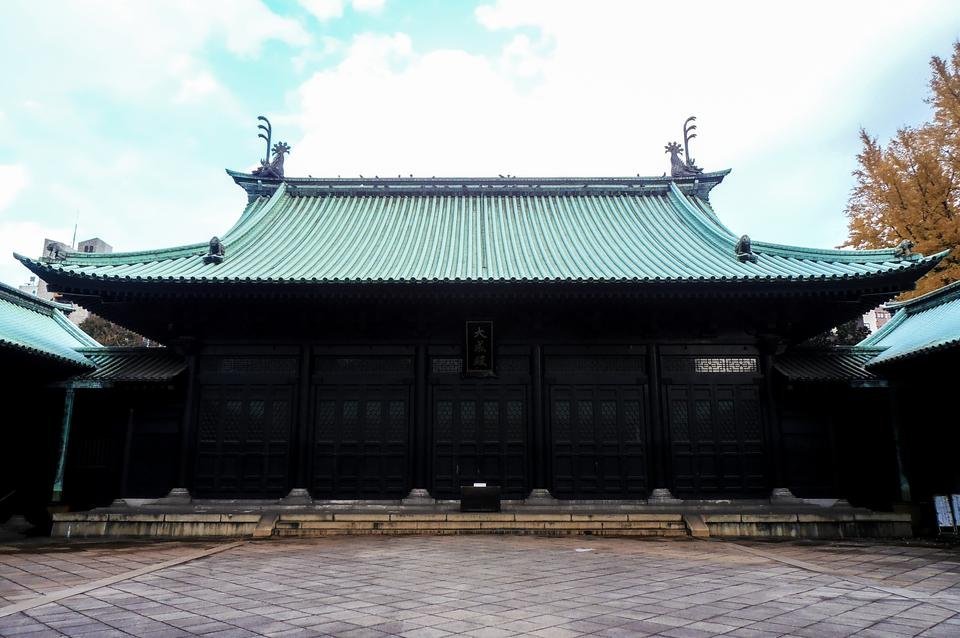 Another surprising sight awaits past the Hijiri Bridge as the silhouette of the Holy Resurrection Cathedral boasts an unusual Orthodox architecture in that part of the world. We're now in Ochanomizu, a lively neighbourhood full of students and music lovers seeking out the best instruments in the many specialized shops along the main street. Book lovers are also welcome, in nearby Jimbôcho especially, that passes off as Tokyo's librarians and antiquarians district.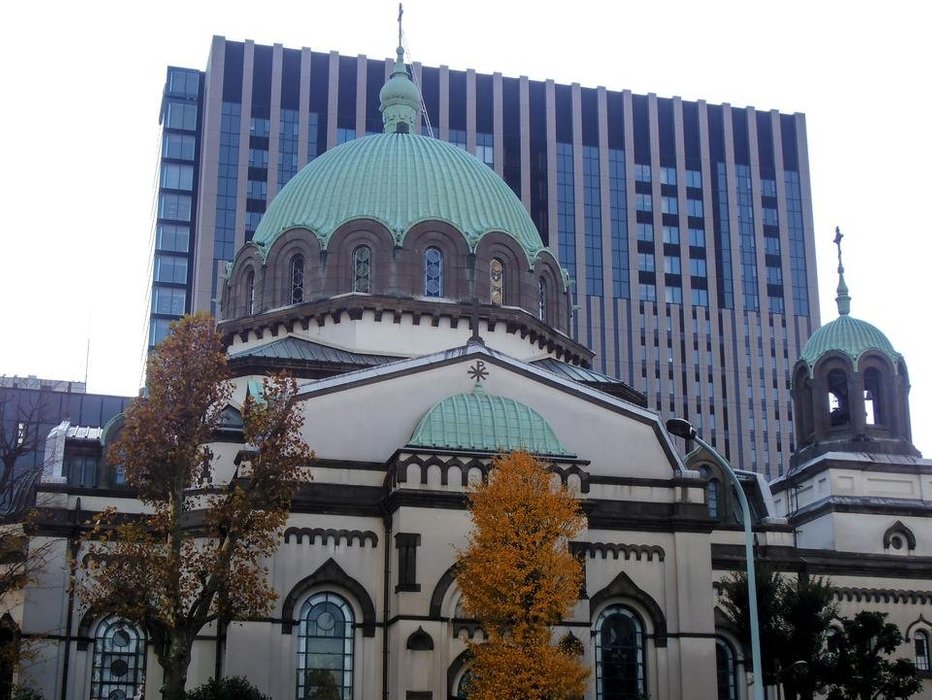 As our walk in Tokyo comes to an end, what better way is there to celebrate than by indulging in some fine katsukare (pork cutlets and curry rice) at the Go!Go!Curry restaurant or in even better kareudon (curry noodles) along with tempura fried vegetables at the Udon Maruka family restaurant? Why not even go international with a twist at Ochanomizu's own Kua'Aina Hawaiian restaurant for the best avocado burger of your life, pondering over the many marvels to discover in Tokyo for a hundred other days.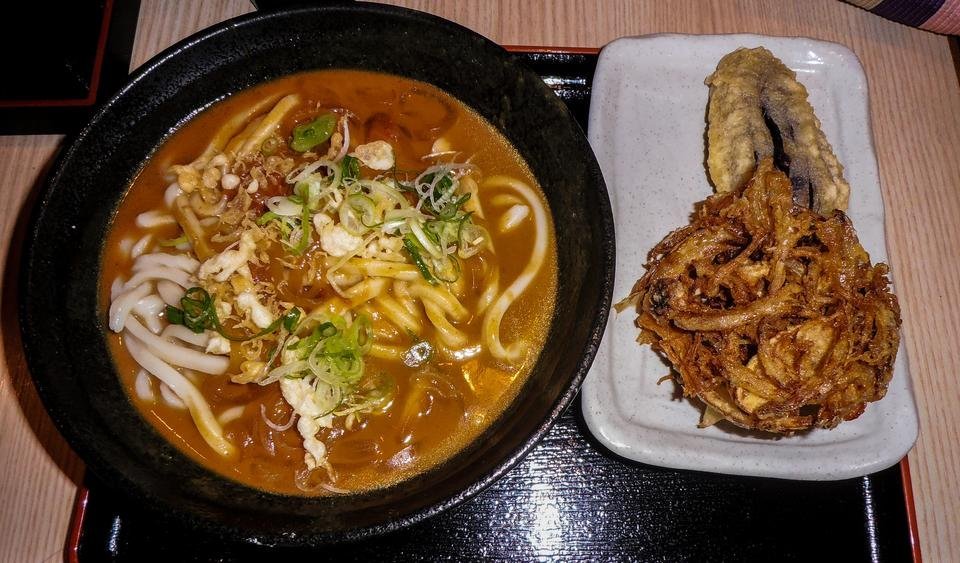 ---

---
Check our other posts
We try our best to bring quality content. All feedback is welcome so please comment on what you like and dislike so we can get better :)