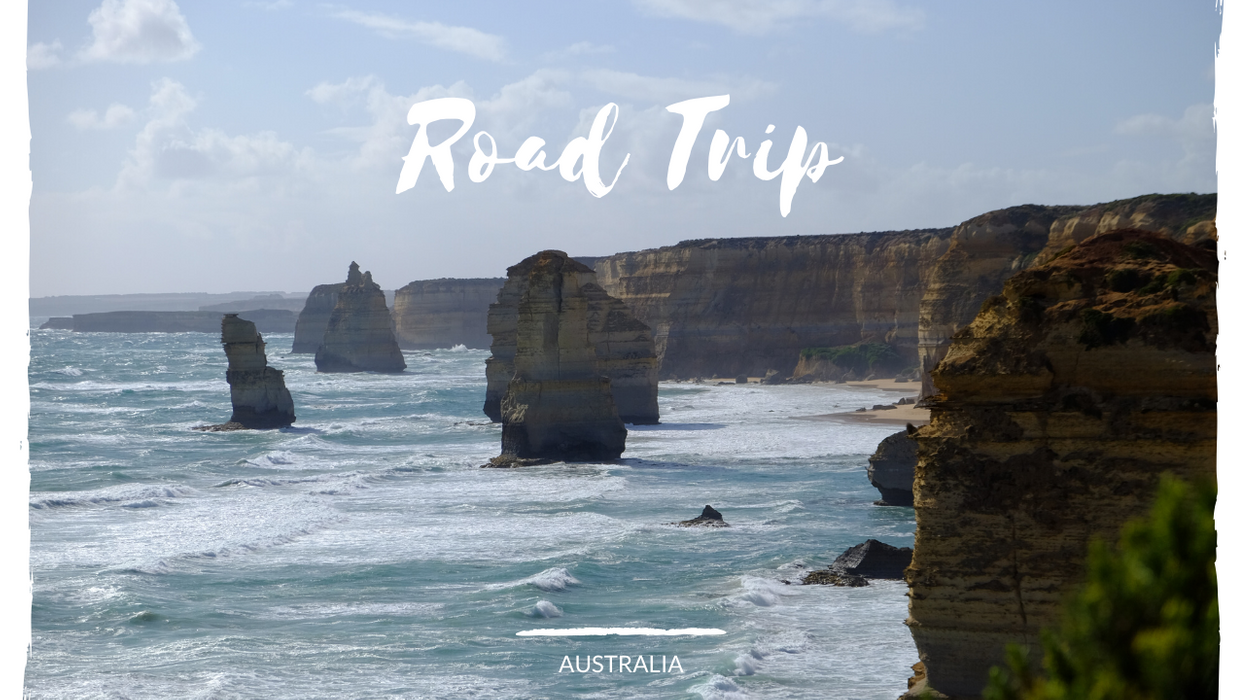 There is a number of iconic drives in the world, roads so mythical that people would fly from the other side of the globe just for the drive of their lives. Chile's Carretera Austral, the US's route 66, Argentina's ruta 40, those names sound legendary, they ring like adventures. So does Australia's Great Ocean Road.
We had been in Australia for a few months but Hedi didn't have his driver's license at the time, meaning that I alone was in charge of driving us all the way through and let's be honest, driving was not my forte. At all. Yet, discovering Australia in our own old van had a nice charm to it and Australian roads were so beautiful that they made me forget how clumsy my driving was. Plus, most roads had been almost empty so far. That was about to change.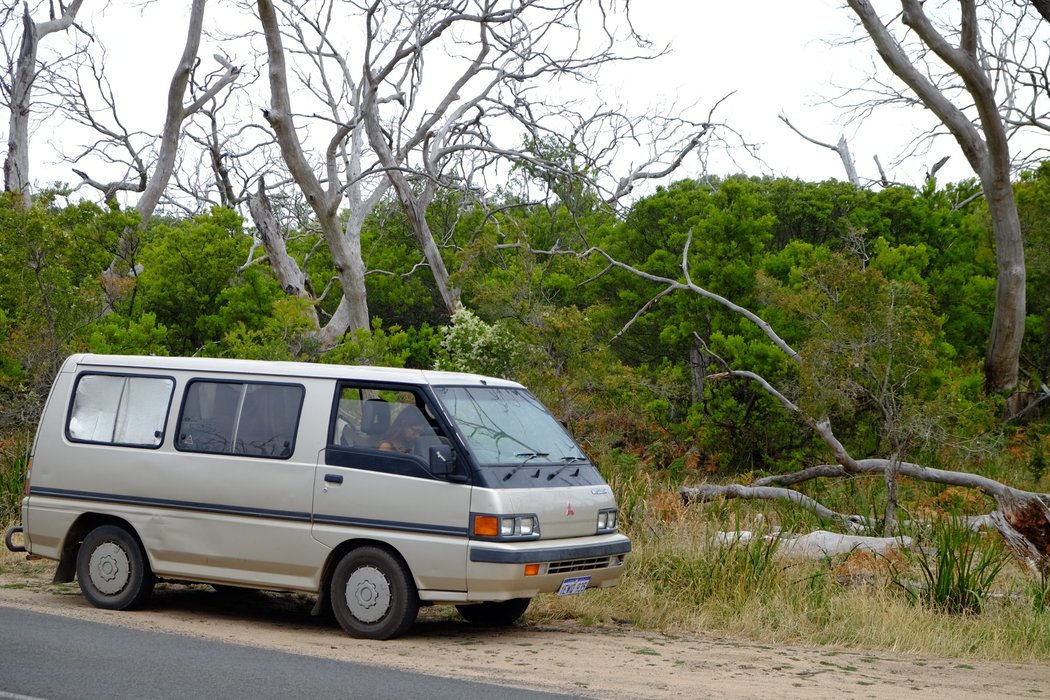 Traffic was still light as we left the city of Mount Gambier, a relatively big city by the region's standards. We had stopped by to refill our food stock, as in buying enough tuna cans and instant noodles to try not to starve for the next couple days, but also to pay a visit to the aptly named Blue Lake, a crater lake located in a dormant volcano. Then, we left South Australia behind to enter the state of Victoria and reach the starting point of the Great Ocean Road, somewhere between the towns of Warrnambool and Port Fairy.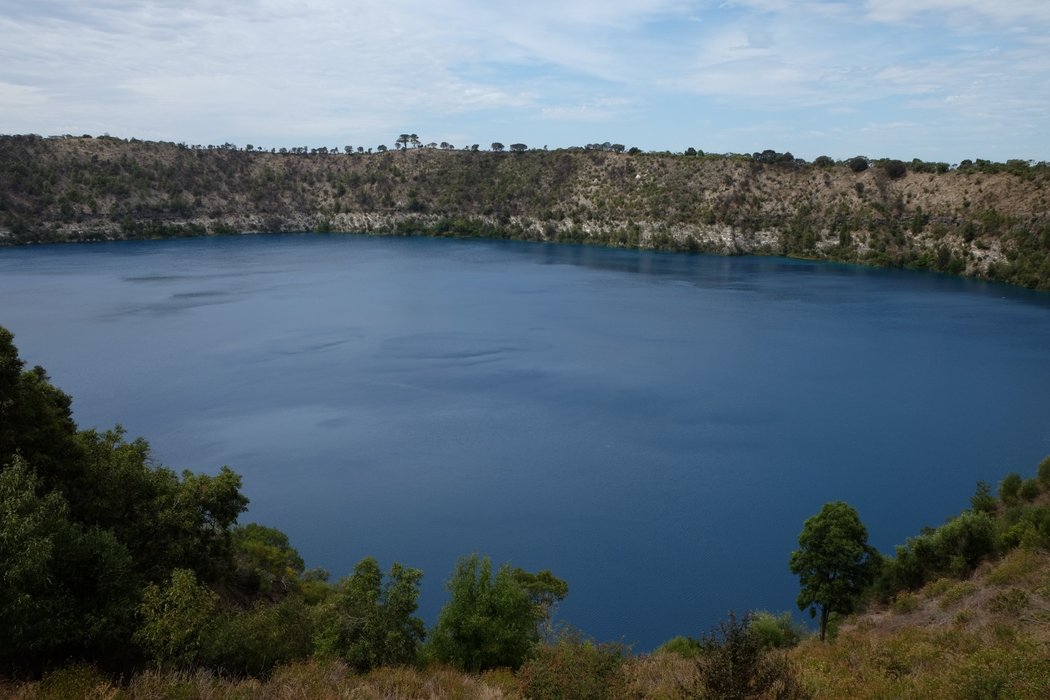 Most tourists would start their journey towards that road in Melbourne or even further up north and we felt that we had started our drive on the Great Ocean Road backwards. Cars going our way were pretty few and far between for a while, which was completely fine with us. That began to change when we reached the Grotto, a few kilometers ahead of the Twelve Apostles. Our isolation had ended.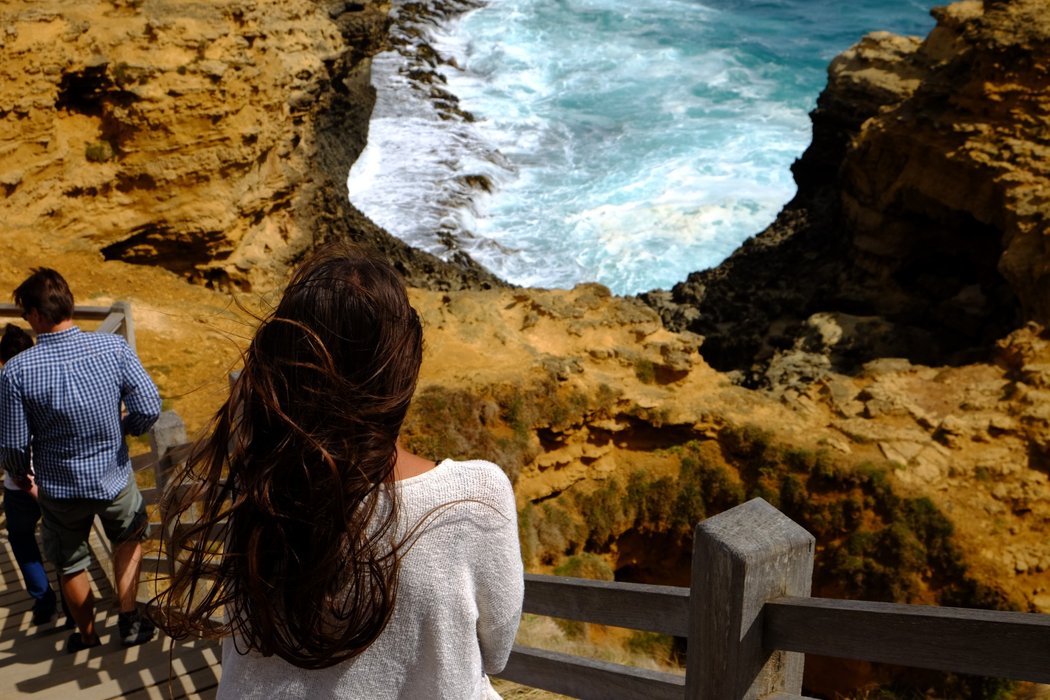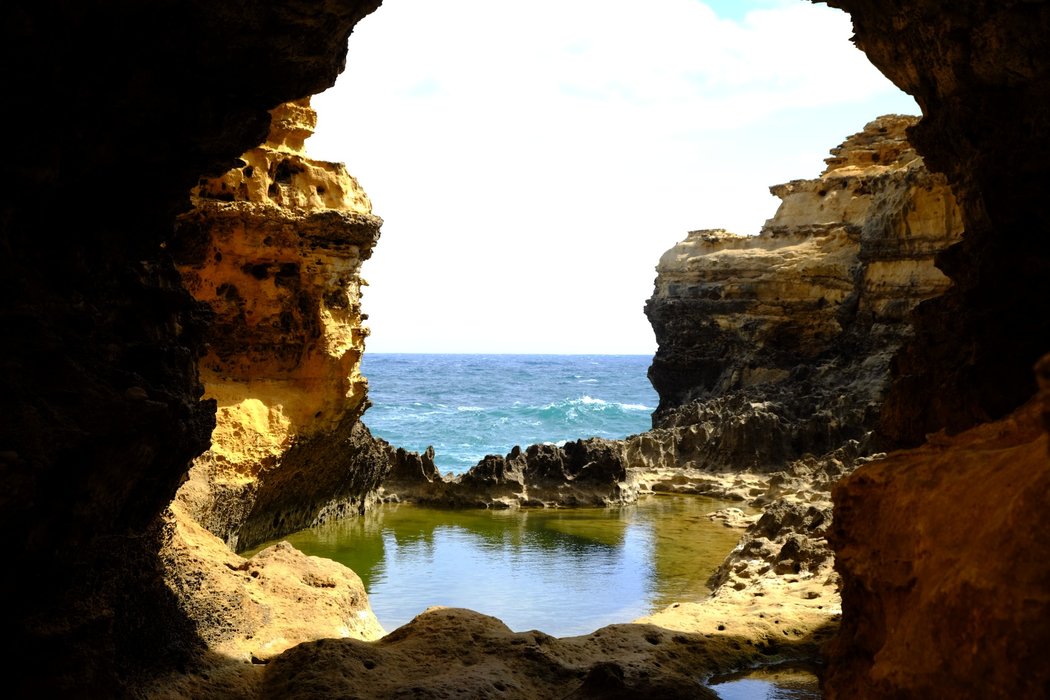 Making the most of the Grotto's picturesque surroundings, we then headed towards the London Arch, formerly known as the London Bridge. The arch was daunting, forming some sort of natural bridge swiped away by massive waves, although it had partially collapsed. Whatever its name, there was nothing much London-ish about this natural arch formation and the Thames sure wasn't as crystal clear as the water surrounding it. Weather-wise though, we could see some similarities as rain showers came and went.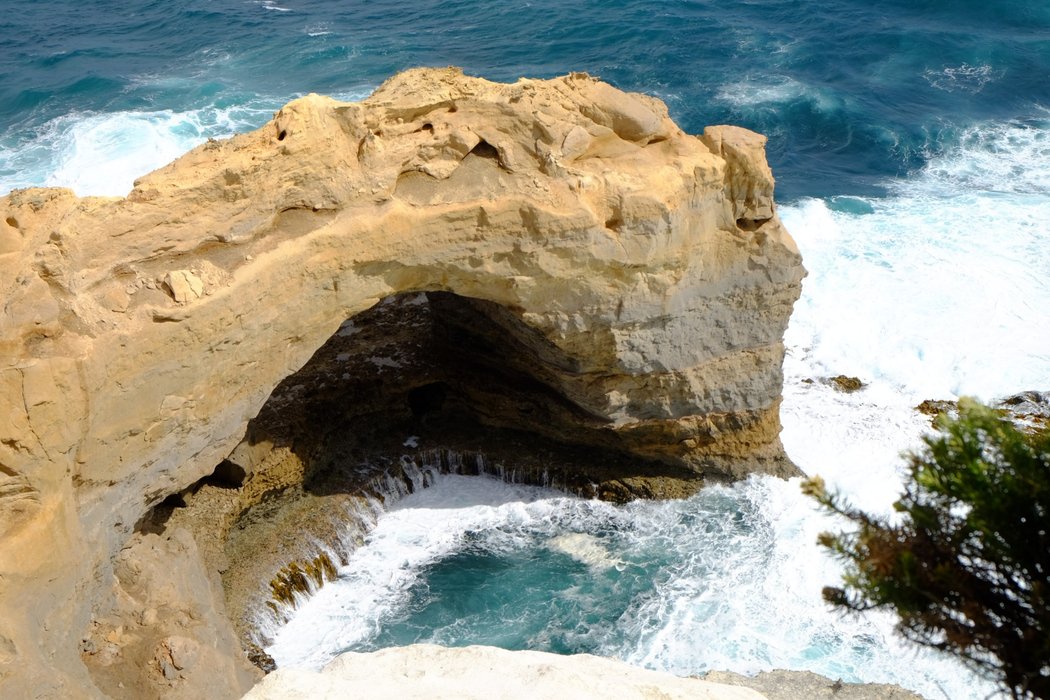 Our visit could have stopped right there and then but there was no way to drive along the Great Ocean Road without seeing the Twelve Apostles up close. They were Victoria's Eiffel Tower, the tourist magnet that appeared on every guidebook, on par with the Ayers Rocks and Sydney's Opera. Even with no sign pointing to them, we would have known where to go. All it took was to follow the dozens of tourist coaches chock full of groups of Chinese visitors, the vans full of fellow backpackers and the vehicles full of Australian families.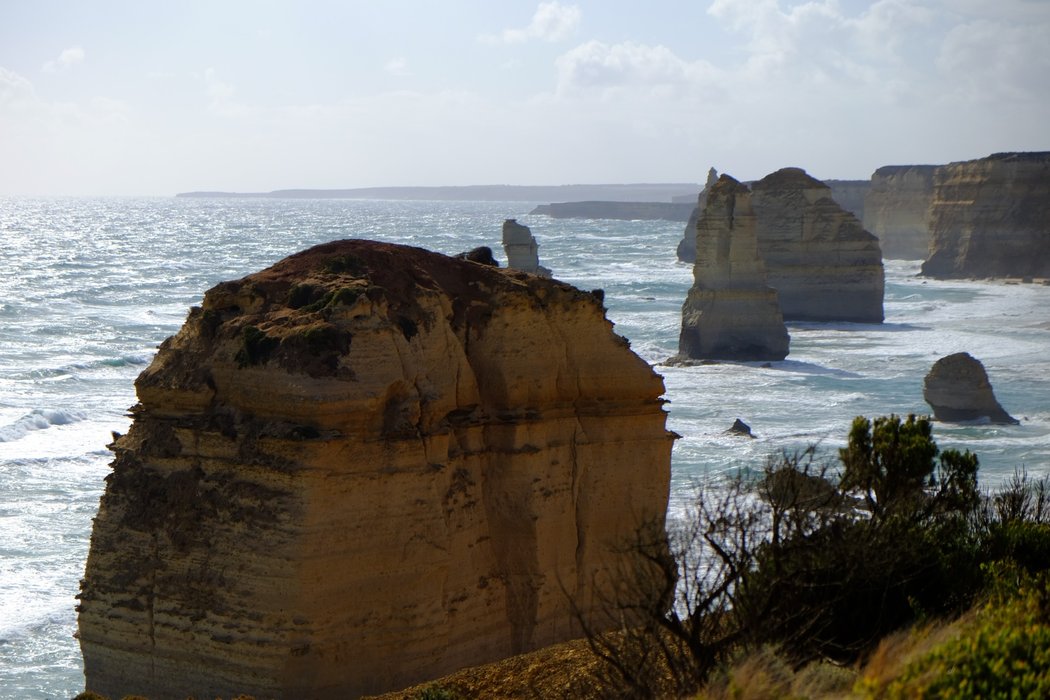 Torrential rain started pouring on us as soon as we stepped out of the car and we definitely weren't serving looks when we got to the promontory facing the Twelve Apostles, with our hair floating around like crazy and our wet clothes. Truth be told, the Apostles weren't in the best of shape too as parts of the limestone stacks had collapsed in 2013. However, it didn't take anything away from the beauty of the landscape. They weren't such a classic tourist landmark for nothing.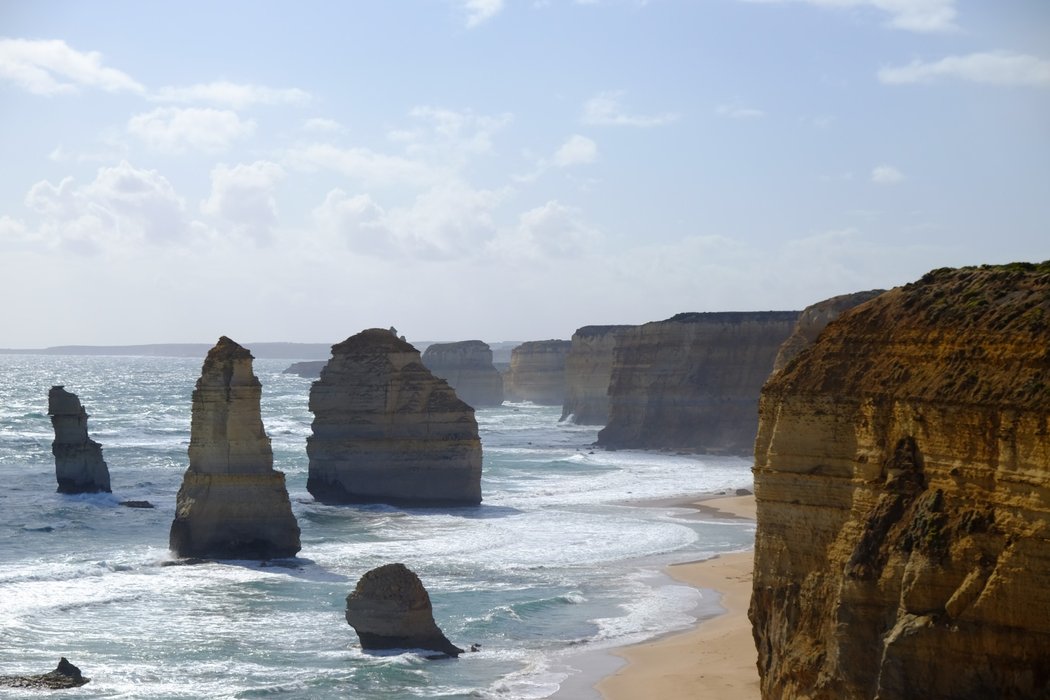 Our journey went on the next day along wild and pristine beaches where we could spot the occasional surfers tame the waves on turquoise waters. There were so many breath-taking places all around that it was hard to resist pulling off the car every few kilometers. Yet, we definitely pulled off quite a few times, which was the whole point of a trip along the Great Ocean Road anyway. Promontories with swiping views on the wild ocean, laid-back towns that were perfect for a lunch made of cold beer and tasty fish and chips, secluded beaches, there were plenty of options to choose from.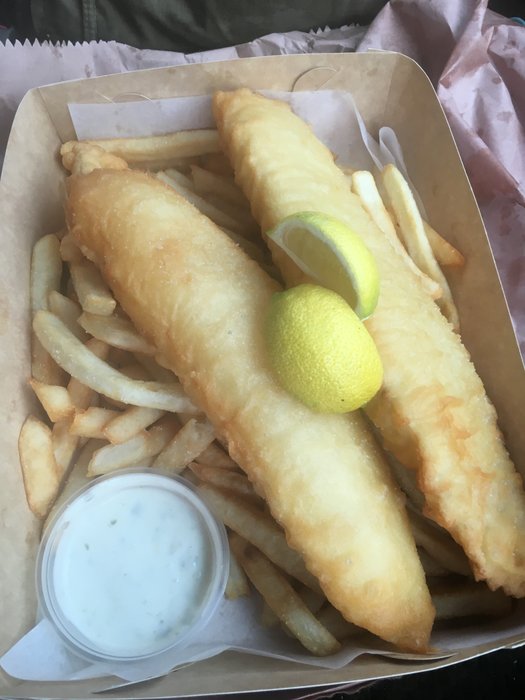 Out of our many stops, some stood out more than others of course. Kennett River was one of these unique experiences. It wasn't a fortuitous hunch that decided us to spend the night there though. We had found out in different guidebooks and blogs that this tiny coastal town was one of Australia's koala capitals. For sure, this wasn't some kind of hidden secret as many tourists were already on the hunt for the adorable balls of fur when we arrived so we happily joined in.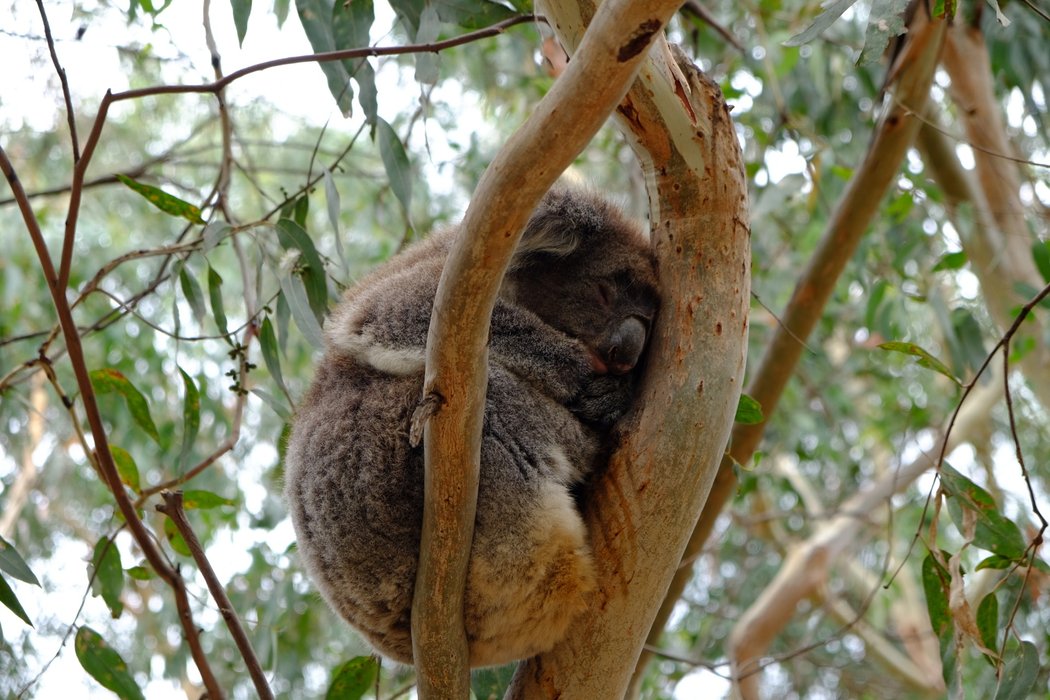 It didn't take us long to find one. Actually, it barely took us a minute. A koala was nestled in a eucalyptus tree, in blissful slumber, only a couple meters away from the town's main parking lot. The tiny creature had fallen asleep on a low branch, so close from us that we could almost touch its snoozy head and its cute little paws, sharp claws notwithstanding. Of course we refrained ourselves and instead stared from a distance, taking as many pictures as we could, before we took a gentle stroll in the peaceful streets of Kennett River, catching a glimpse of another koala or a parrot now and again.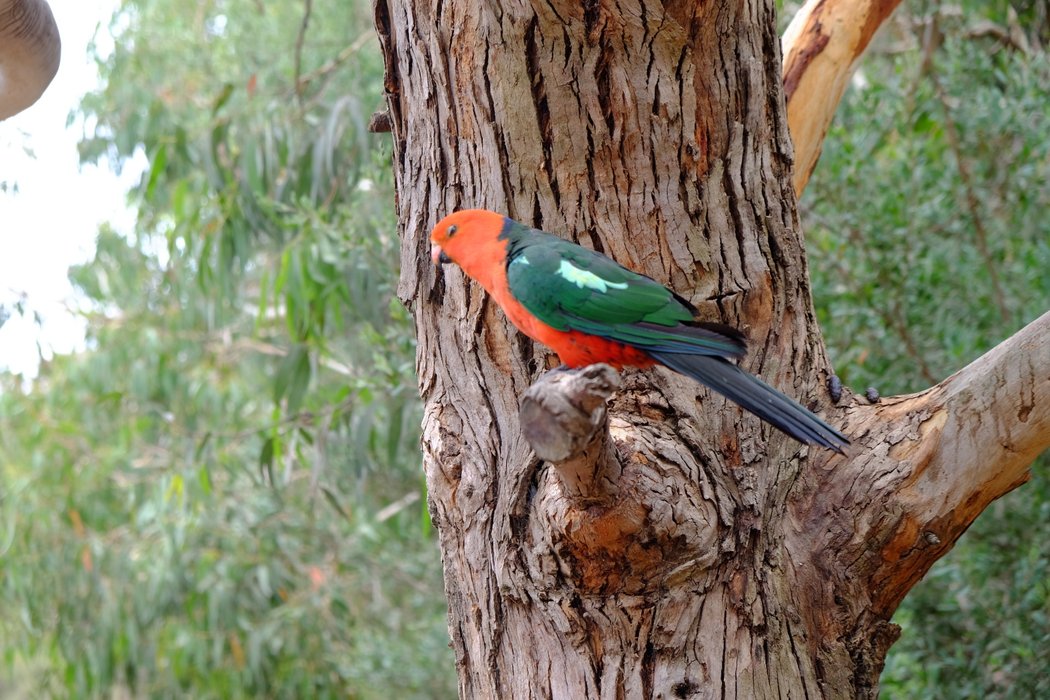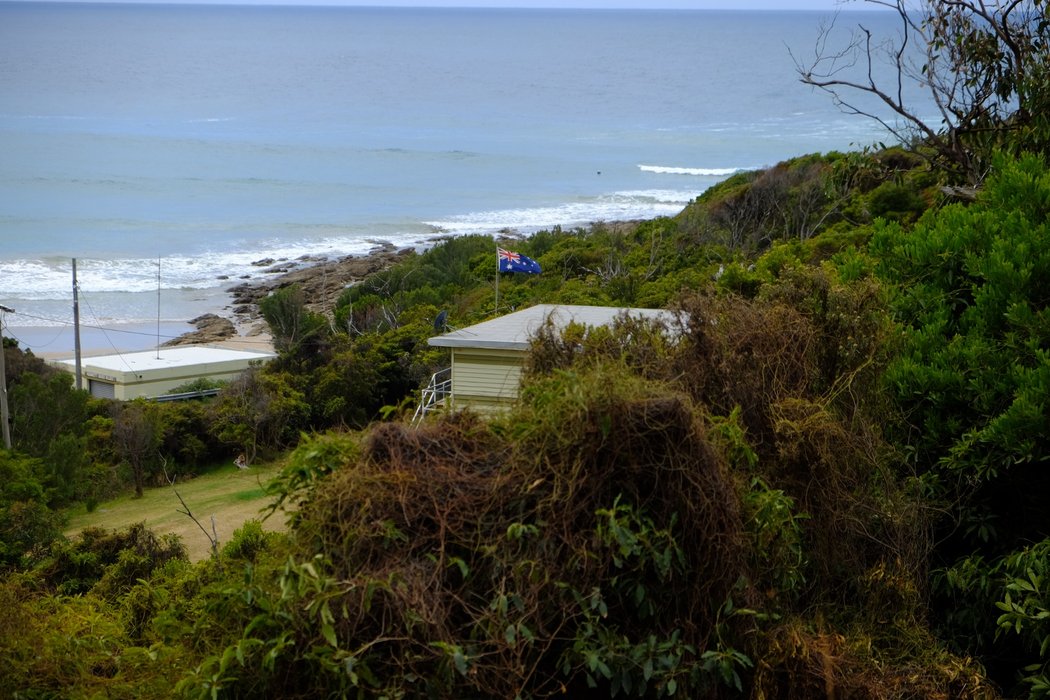 Koalas weren't the only animals we witnessed along the Great Ocean Road. Another encounter, a bit more unexpected this time, had happened in the seaside town of Apollo Bay. We had only come for a fish and chips at first, and enjoyed one at the Fishermen's Co-op, but we stayed a bit longer to wander along the beach. The area was nice and quiet and we followed a few pedestrians and fishermen on a bridge, where we sat down for a while, until a sea lion suddenly appeared in front of us. Its dark, shiny head kept popping up every so often, as to greet us, and we just soaked in the moment until our new friend left.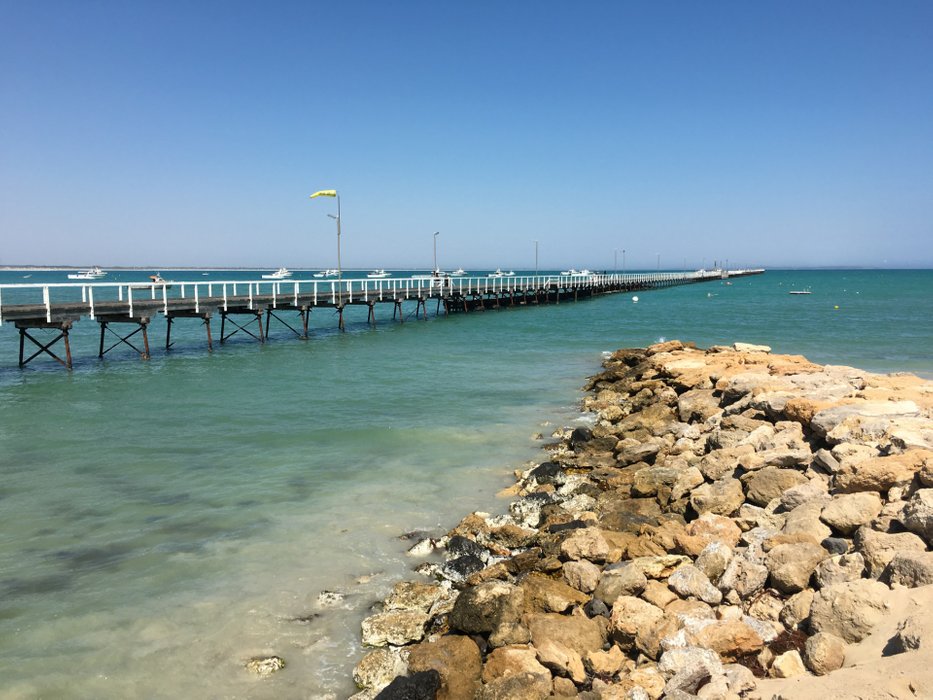 A few days had passed before we finally reached the town of Torquay, known the world over as the birthplace of the Ripcurl brand. To us, this surfing hotbed was the end of a journey along the Great Ocean Road that had been full of surprises. To me, it was the end of a road trip that had almost made me enjoy driving, which was no small feat! We bid farewell to this part of Victoria and headed towards Echuca, north of Melbourne, to keep exploring the countless wonders of Australia.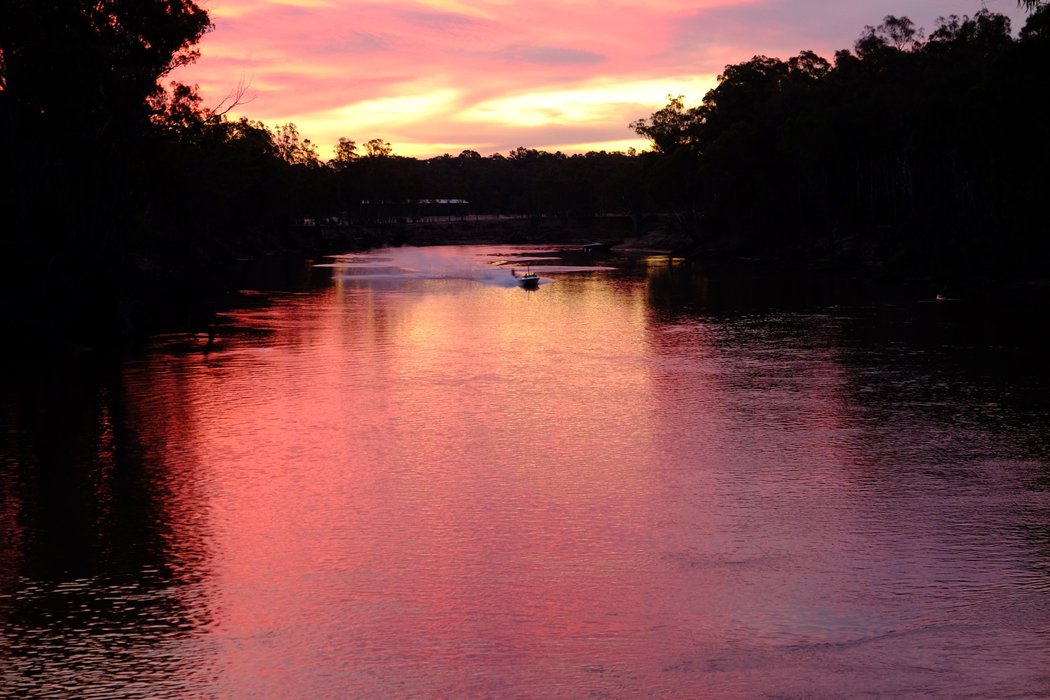 If you've liked this post, feel free to leave a comment! Also, following the recent bushfires, you can consider supporting one of the many Australian charities and sanctuaries that have been helping the native wildlife. We have personally donated to the Currumbin Wildlife Hospital but there are a lot more sanctuaries doing a tremendous job treating and rescuing injured animals!