Discover how to make the most of a trip in Guatemala: an amazing country that might not be as easy to access as some other destinations.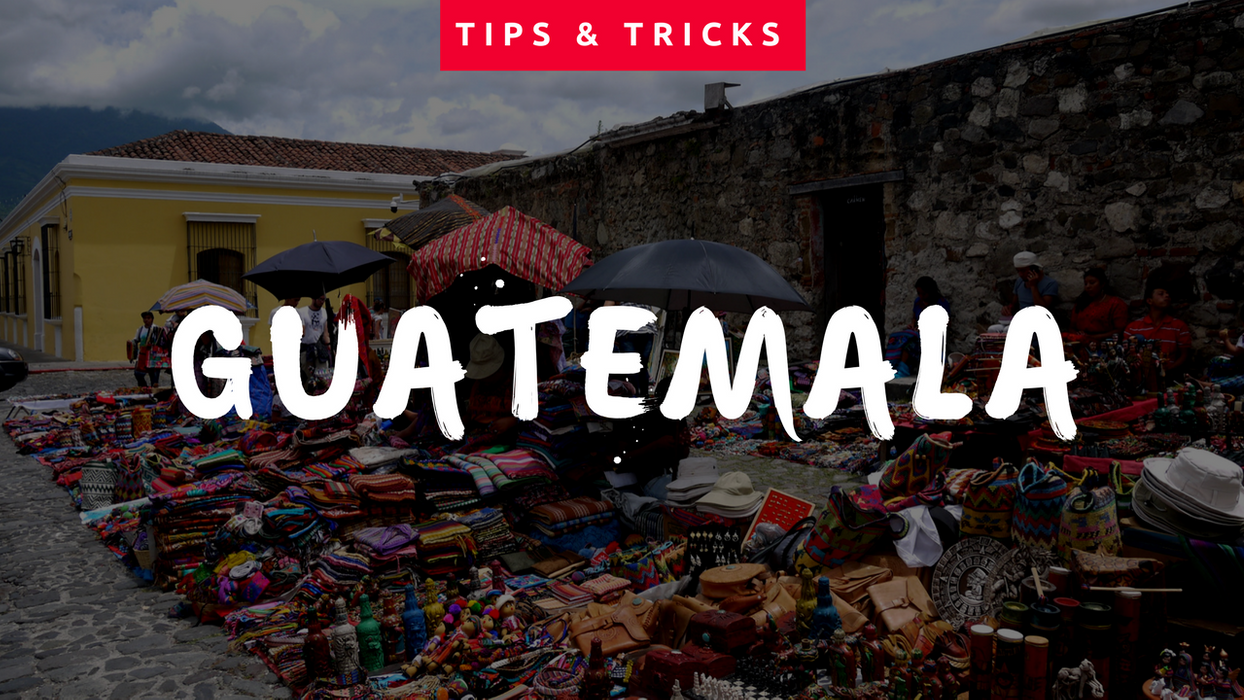 Guatemala may be slightly smaller than Tennessee but it is a country full of endless opportunities that can boast a great cultural diversity, a product of the nation's mix between its vivid Mayan heritage and its Latin-American identity, and a spectacular natural richness.
Yet, making the most of this unique country is an adventure in itself and requires to be prepared to experience a few bumps on the way as Guatemala is obviously a demanding destination that will not appeal to every type of travelers.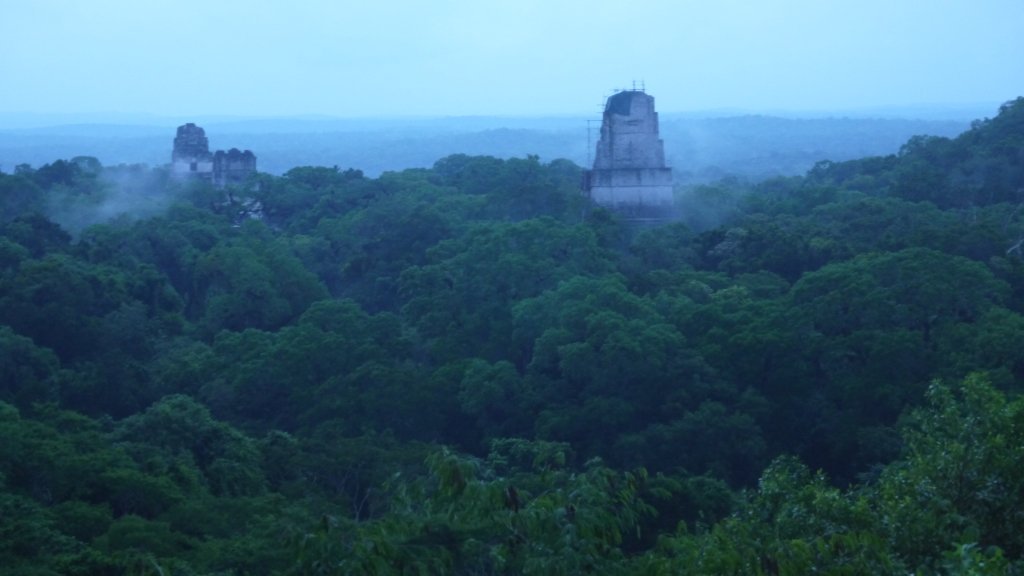 A night view of the magnificent Maya city of Tikal that might be familiar to Star Wars' fans.
Here are a few things to know before you get to discover Guatemala.
---
1 Do not expect to be the only tourist around
Just like other countries in the world such as Myanmar, Guatemala is wrongly believed to still be a haven left untouched by tourism. Well, that is not true.

It might be fair to add that, unlike its popular neighbour Mexico, Guatemala has been relatively spared by mass tourism and you will not find any equivalent to Cancun while many places still feel genuinely authentic as there is no Chichen Itza either. But it is also fair to say that both countries do not target the same type of travelers and you will most likely meet backpackers in Guatemala whereas Mexico offers more family-friendly options.

That being said, travel agencies have sprouted in every corner and the tourism business is exploding in the country, leaving fewer and fewer places lacking any tourist. You can obviously choose to travel off-the-beaten-track and discover places beyond the stereotypical tourist map and if you so choose, try and avoid group visits and favour early hours to make the most of usually crowded spots such as Tikal or Semuc Champey. Wait to actually get to the country to book hotels as well as you will find it easier to find authentic-looking rooms at fair prices in the country than on specialized websites.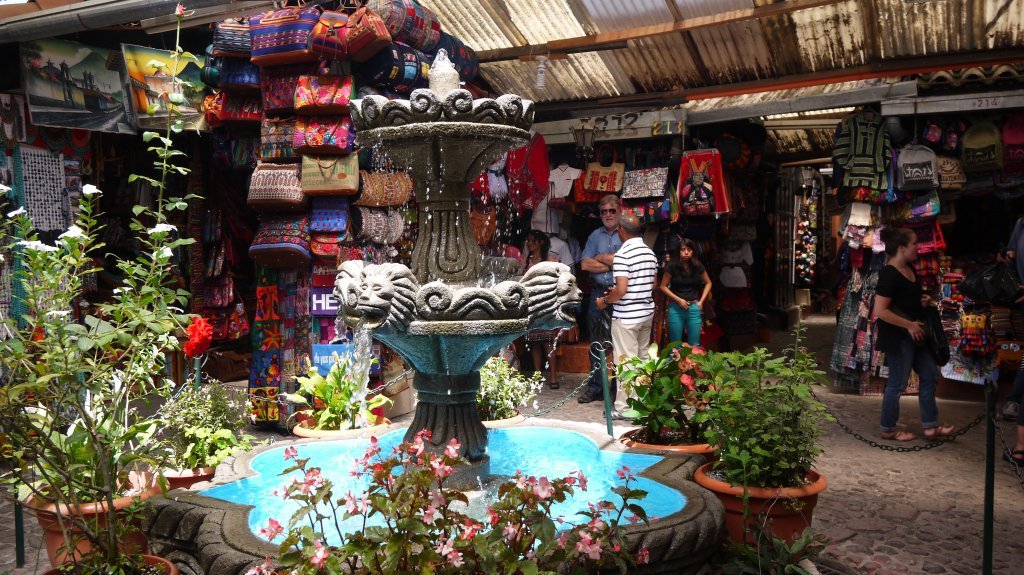 A glimpse of a market full of tourists in Antigua.
---
2 Beware of con
As welcoming as the people of Guatemala can be, professionals working in the tourism industry have perfectly understood what money they could extort to gullible tourists. My first advice to avoid being conned would be to brush up your Spanish if you can or to at least buy a conversational book. Most people you will meet will have no problem with English but dishonest people will obviously try and take advantage of you if they can see you do not understand the language at all.

Avoid travel vendors in the street at all costs. This might seem obvious but they can be very convincing and propose to sell you tickets for tourist attractions at a very cheap price. Do not fall for it and go to a registered travel agency if you wish to buy tickets ahead.

Something you probably won't be able to avoid though is bribery. Customs agents are likely to ask you for a couple quetzal if you cross the border, especially if you are coming from Mexico. It goes without saying that such a practice is illegal but in my opinion, there is no point in wasting your time and efforts to fight it. However, knowing that might be the case at some point during your trip might alleviate some of the frustration.
---
3 Get ready to spend hours on transport
Guatemala is not a huge country but it is quite mountainous and its roads are not in the best conditions so be prepared to sit, often uncomfortably, for hours in a row and try to add a few blank days during your trip not to rush too much as close destinations on the map may take way longer than you would expect*. Here are a few of the transports you will find to get to your destination:
Tourist vans: the fastest transportation and obviously not the cheapest, they usually pick you up at your hotel but the prices may vary considerably between the companies as well as the comfort. The most expensive options will most of the time consist in no more than a dozen people inside one van but the preferred option for tight budgets can be quite packed with some companies even adding plastic chairs or wooden banks in between the seats to make more profit.

Night buses: the most recommended option for fairly long trips, in particular for those coming from nearby countries like Mexico. Mexican buses are usually pretty comfortable and affordable, although they can be quite sought-after and it would be reasonable to book a ticket in a company agency (such as ADO) or at a travel agency a few days in advance. Night buses can also help save on a night at the hotel.

Chicken buses: those colorful – some would say gaudy – buses are one of the most iconic features of Guatemala and a must-try for every visitor on a very tight budget. Yet, as much of an adventure it can be to travel on one of these buses, comfort is almost non-existent and it is not the safest option when thefts or mistakes are a common occurrence as luggage is stacked on the roof.

Back of trucks: this weird category is as real as it can be, especially in rural areas. As the name plainly states, you will be invited to stand, or sit if you're lucky, at the back of trucks. Youth hostels usually put plastic chairs and other commodities to reassure the disoriented visitor but in any case, beware of shifts and bends, they can get quite surprising at first.
getting from Antigua to Lanquin/Semuc Champey takes approximately 10 hours; Antigua to Panajachel about 3 hours; San Cristobal de las Casas (in Mexico) to Panajachel about 15 hours; Lanquin to Flores about 6 to 7 hours etc.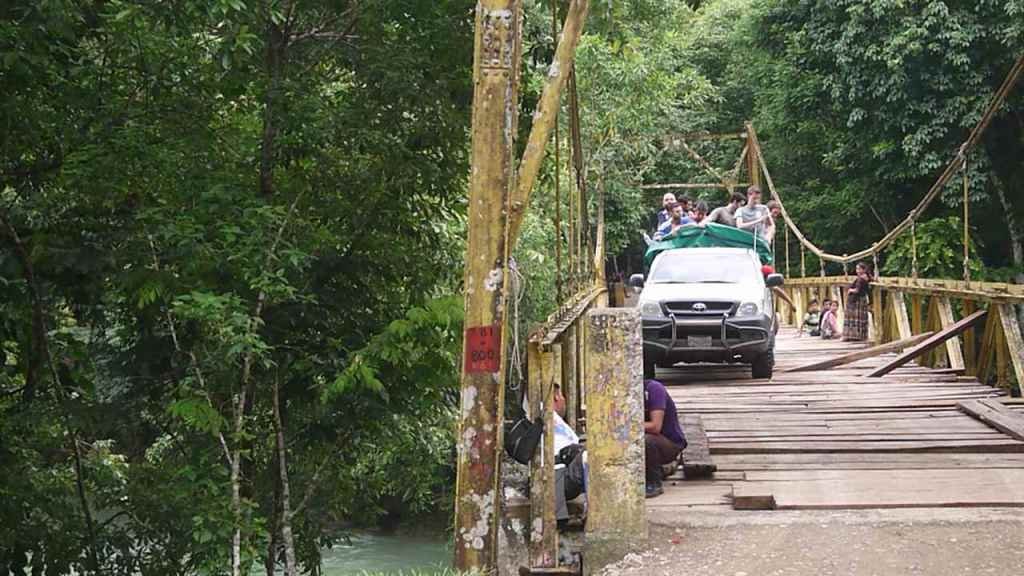 A shomewhat blurred but quaint vision of a journey at the back of a truck.
---
4 Guatemala is not a hugely cheap country for tourists
If you were expecting south-east Asian prices in Guatemala, you will be disappointed. The country is obviously cheaper than most European or North-American destinations but tourist prices are a long way from local prices, which is only fair.
As far as food, tourist activities, hotels and transports are concerned, Guatemala is cheaper than neighbouring Belize but more expensive than Mexico. Of course,it is possible to cut on the costs by eating on markets instead of restaurants and finding hotels on the spot instead of booking them in advance. Students can also get cheaper entrance fees at tourists attractions by showing their international student card but it might not be accepted everywhere.

Money can be an issue in some places where ATMs are nowhere to be found, in Lanquin for instance, or places where bureaux de change are a rarity like in Panajachel. It is recommended to arrive with some quetzal already in your pocket or, for those crossing the border from Mexico, to try and change your pesos as soon as possible as some banks run short of quetzal fairly quickly. If you don't have a choice, exchanging bills at the border can be an option but never the best one.
---
5 Get informed on Health and Safety precautions
It is recommended to be vaccinated on hepatitis A and typhoid fever before you go to Guatemala.It is not compulsory though but if in doubt, always ask your doctor. What is mandatory however is to absolutely avoid drinking tap water so always buy mineral water at a convenience store before you go on a journey.

Guatemala is not the safest country in the world and it would even be best to avoid its capital city, Guatemala Ciudad, as it holds the sad record of having one of the highest crime rates in Central America. Staying away from the streets at night is not always compulsory but it can be recommended so ask the locals or the staff at your hotel who will be able to give you some advice. You also should avoid carrying too many valuables on you so keep them locked inside your room or try to travel lightly if you can. You will find more information and safety tips in the following websites: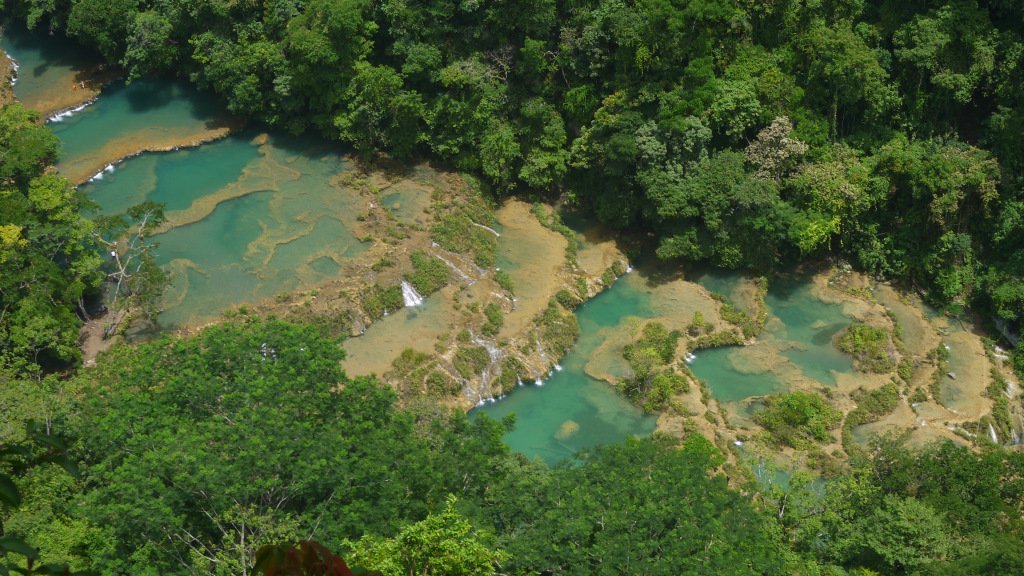 The stunning beauty of the natural pools of Semuc Champey, near Lanquin.
None of the above should prevent you from going to Guatemala anyway as it is a fantastic country but if you keep in mind those few pieces of advice, you will undoubtedly create unforgettable memories. So take the chance to discover it!
---

---
Check our other posts
We'll try our best to bring quality content. All feedbacks are welcome so please comment on what you like and dislike so we can get better :)


This article is a repost from our own blog https://sekaivox.wordpress.com/