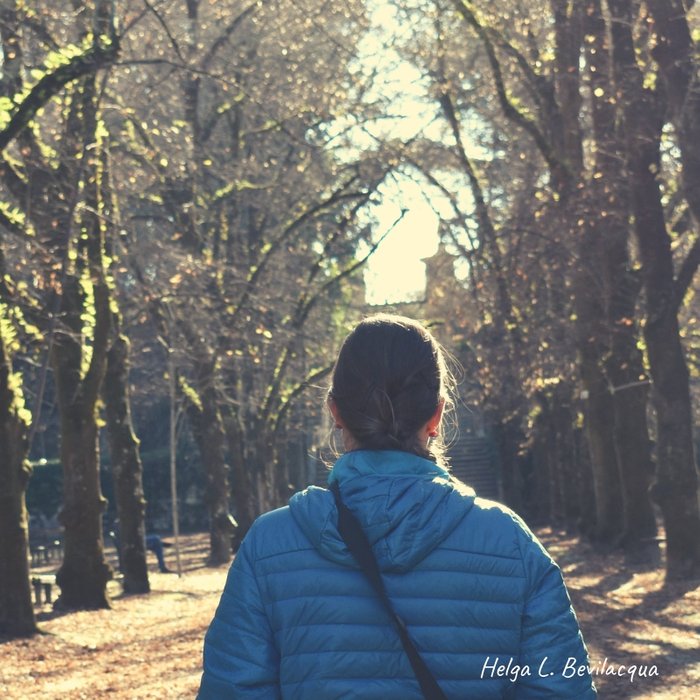 My father lost his best friend two days ago. I called him randomly, just to know how's everything was going, and after describing his routine as a retired man, he suddenly burst into tears and tell me that his best friend passed away. The strong figure of my father melts in the screen of my smartphone and I realize how distance can be so cruel sometimes. I wish I could just hug my father now. But my arms are not enough since we have two oceans and three continents separating us in this exact moment.
To get here, however, so far from where I came from, I had to learn this hard lesson, which is how to say goodbye. And this is what I try to explain to my father since hugging now become something impossible.
I've been traveling and living nomadically now for two years. I lived in 8 countries, visited more 5, and during all this time it wasn't difficult to make friends, fall in love for some guys and also call some randomly houses as home. I learned many things traveling. But every time I was leaving a country, I realized that there was one single thing that I wasn't able to learn: how to say goodbye.
In every country that I lived, I faced the same symptoms. I run away from the farewells and I cried like a baby when I realized that some amazing people and those places I would never see again. So, I noticed that someway somehow, getting the next plane was also a kind of death. A geographical death, indeed. But still a death.
And like all deaths, it wasn't easy to deal with that. Actually, it was so hard sometimes that I started to question myself if traveling full time was really the life that I dreamed for me. Maybe every nomad soul struggles with this fight: your soul wants wings to fly, but your heart requires roots to live. And no matter how amazing traveling could be, in this fight of heart and soul, I was always losing and suffering a lot.
When I arrived in Malaysia, in August of 2018, I decided to stop looking for answers or trying to convince myself about this topic. I accepted that I didn't know how to say goodbye, and maybe I would never learn it.
But it's crazy how traveling led you exactly for what you need. And it was in Penang, Malaysia that I met one very wise men who finally teach me the art of saying goodbye. Ang is a Chinese man in his fifties, who traveled during most of his youth. We become friends because of a friend in common, and since I told him that I loved to hike, we climbed the Penang Hill three times a week in order to keep ourselves healthy and happy.
We had amazing conversations during these hikes on the woods. Once I asked Ang how he faced the goodbye thing while he was traveling. "I never look at what I lose. I always look at what I get and I feel grateful for having those friends in a certain period of my life. I never carry memories, because I believe that it's important to be in the present moment. So I just answer with gratitude all those who participate in my journey". I look at him with absolutely no words. I think I finally founded how to say goodbye!
I tell my father about the wise words of Ang. And then he started to tell me some of the greatest moments when he was with his best friend. We laugh and cry together until he tells me some epic stories and then I see that his best friend is alive in his heart now.
I realize that my father is getting old and fragile. I feel so happy to have him as my father on this journey. I feel proud of who we became, 'cause like all fathers and daughters, we also had many misunderstandings to get here. I realize that losing him could be my biggest fear if I wasn't able to understand this: the beauty of the journey and people who bring color to it.
When you look to these beautiful bright colors and smile, knowing that they will shine in your heart forever, then you learn to be grateful for all those that make your life a meaningful journey. And when you recognize that, finally you know how to say goodbye.
(Chiang Mai, Thailand, 2019)