Nature in Malaysia is impressive! Huge trees, colorful birds, weird insects and, of course, monkeys! In Penang, one of my favorite things to do on the island was hiking on Penang Hill. The mountain is full of different tracks and wild nature! During the three months I lived there it was a blessing to walk on the jungle three times a week with the "happy hikers group"! Best gym ever…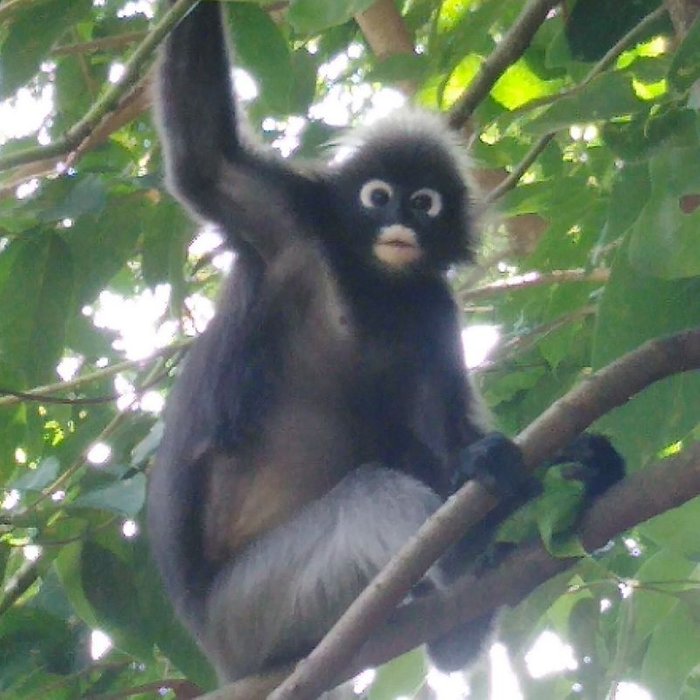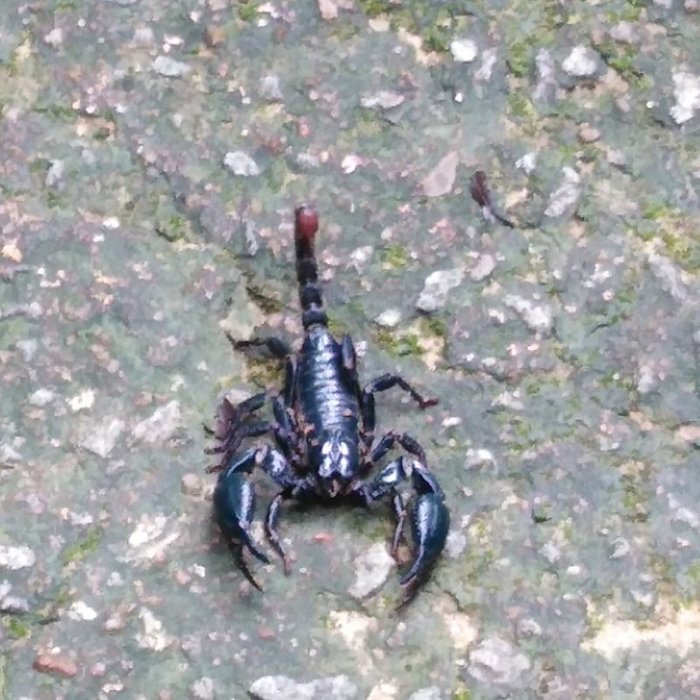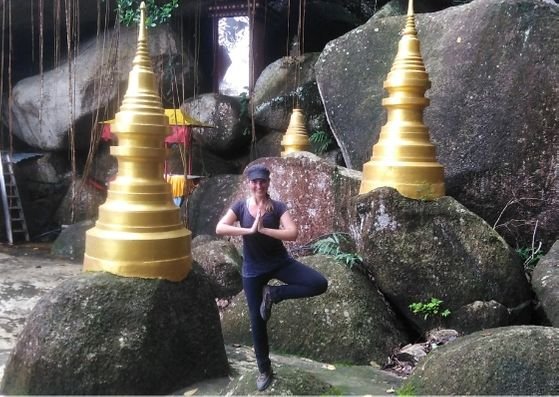 To hike on Penang Hill, however, everyone needs to follow some kind of "rules". The mountain is a home for the monkeys and they aren't happy all the times to have visitors. So, if you want to walk on Penang hill is highly recommended to carry some stick with you and never look into monkeys eyes… Especially if we are talking about a monkey mom with a baby.
To be honest, I never had any kind of problem with the monkeys. However, is not uncommon to hear from the hikers' stories involving crazy attacks and monkeys.
In Penang Hill is very easy to find two different species of monkeys: the long-tailed macaque and also the leaf monkeys, which have completely different behavior. While long-tailed monkeys are very rough and form true gangs ready to steal fruit, backpacks and even cell phones, the leaf monkeys are totally peaceful and zen creatures. For me both were fascinating! But I couldn't imagine that those monkeys, especially the leaf ones, are threatened with extinction…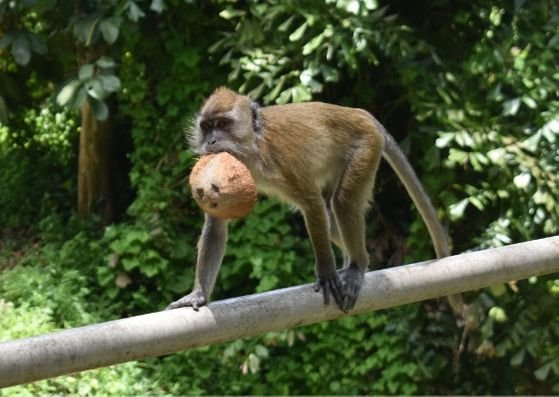 The good news is that thanks to the passion of a young primatologist, Penang Hill and the dusky leaf monkeys have an incredible project of environmental education and protection of this species!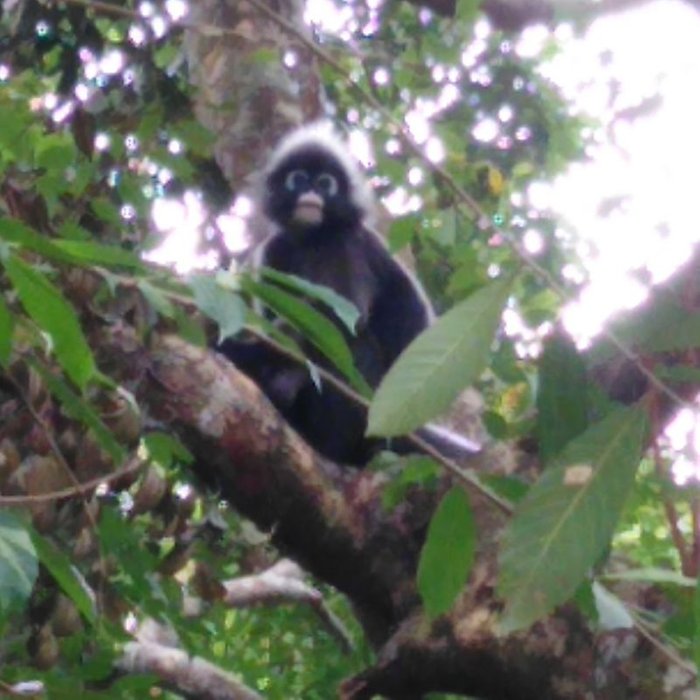 The Langur Project
Jo Leen Yap is just 28 years-old. The young Malaysian girl is completely passioned about the dusky leaf monkeys, also known as langurs. She's a wildlife researcher, nature educator and Ph.D. student in zoology. Jo started to study the behavior of dusky langur and quickly she realized that the langurs had a problem. These monkeys spend most of their time feeding and sheltering on tall trees. However, to forage for plants that are important to their diet, they need to cross sometimes from the forest to the coast. When there's no tree connectivity, they need to move along the cable wires or run across roads. And then, many accidents happen.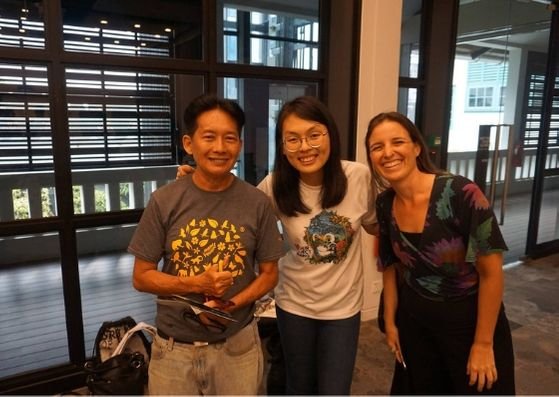 In 2016, Jo founded the Langur Project Penang in order to build canopy bridges in strategic locations, helping the monkeys finding their way to food. The project also has an important activity in environmental education. Recently in Malaysia, some influencers started to adopt langur baby monkeys as pets. The baby monkeys, which are orange and super cute (if you don't know Elke, she's a proof of this!), made a quick success on social media and the "trend movement" started to feed a black market for selling baby monkeys. The cruelty of this stupidity was ignored by many people. In other to put dippers in some small monkeys and treat them like babies, everyone was ignoring that those animals were taken from their moms in a terrible way, plus, they are not domesticated, the reason why accidents involving scratches and bites become very common to the "pet moms/dads". The Langur Project started to investigating and reporting the trafficking of baby monkeys, so the authorities could punish criminals.
The project today is hosted by The Habitat Foundation, another amazing project of environmental education and sustainable tourism in Penang Hill.
When I was in Penang Hill hiking most of the times I followed strictly the rules. But after some time, I started to think that maybe I should give my stick to the monkeys and aware them to not look into humans eyes. For sure, those creatures should fear us more than we should fear them...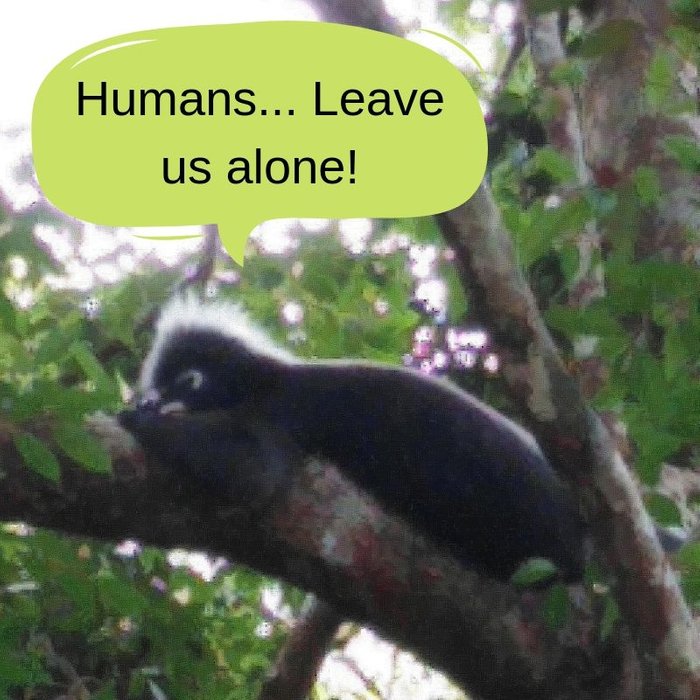 (Malaysia, 2018)