Florence Liu is a mandarin calligraphy teacher. She learned her craft at the age of 28 and, until now, at the age of 66, she teaches her students with extreme dedication. The serious face and the sullen way are just the first impressions. Behind the silent woman, there is an amazing teacher who teaches carefully the details of Chinese calligraphy, which in itself is an art...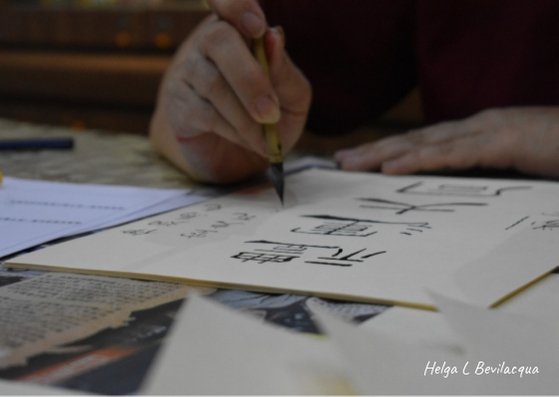 I met Florence in a Buddhist temple. She's from Taiwan but was giving some classes in Penang. I went to attend one of her classes at the invitation of my friend Ang. I took my camera with me and stayed shooting her writing for a while. All the concentration and precision with the Naquin slipping on the paper were a poem. Florence does not speak much English and is rather shy. So when my friend Ang explains that I am a writer, she gives me a smile. You don't need to understand Mandarin to know that Florence is a strong woman. It's written in her body and shines in her soul. And after we introduce ourselves I have no doubt about her strength.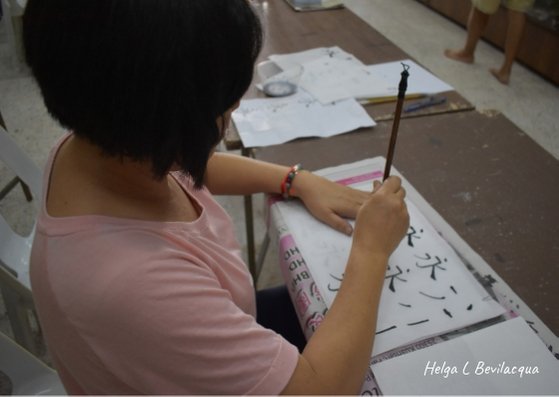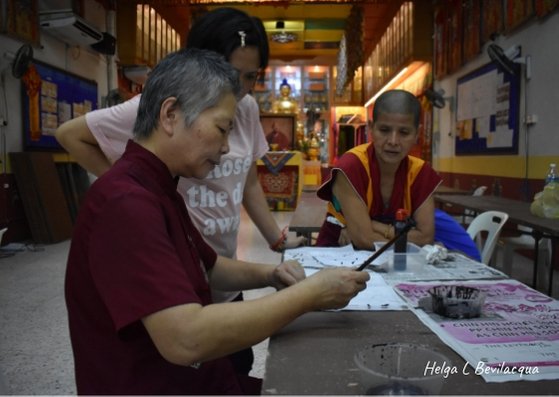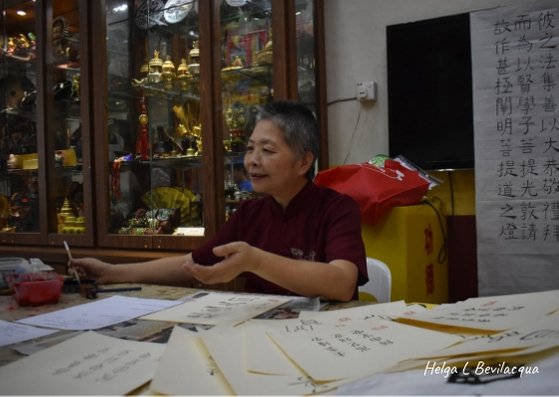 Florence told me about the barriers of learning to handwrite in China, where reading and writing were not possible for women for a while. Sitting at her desk, she points the brush at the table and explains that writing is an act of body and soul. "All your concentration needs to be at the tip of the brush," she tells me. All the risks, which give rise to each letter, have an impeccable accuracy and appear on paper with great delicacy. Some tremors, Florence explains to me, is energy and should not be interpreted as something bad. I laugh.

Mandarin is spoken by sounds, so each letter represents each of them. Florence teaches me to make the sound of the so-called "basic letter" of Mandarin. As she writes, she challenges me: hold my arm and make me erase the paper. I try but I couldn't! Her body is hard as a stone, although the brush runs over the paper gently. "It takes strength to be gentle!" She tells me, laughing. She talks about calligraphy, but I also know she talks about life.
Knowing Florence Liu for me was a huge inspiration and also an honor! For her strength and her softness. Writing is an act of body and soul, writers know it. And to write, you need to have the strength to be gentle.
(Malaysia, 2018)