After the Hell Ultra 480 kilometre race I did another travel. And it was special, especially because I had a golden opportunity to spend time with the Himalayan Shepherds for a few days. Our whole team had returned to Manali and the next day all went out towards their destination, only behind me and my bag.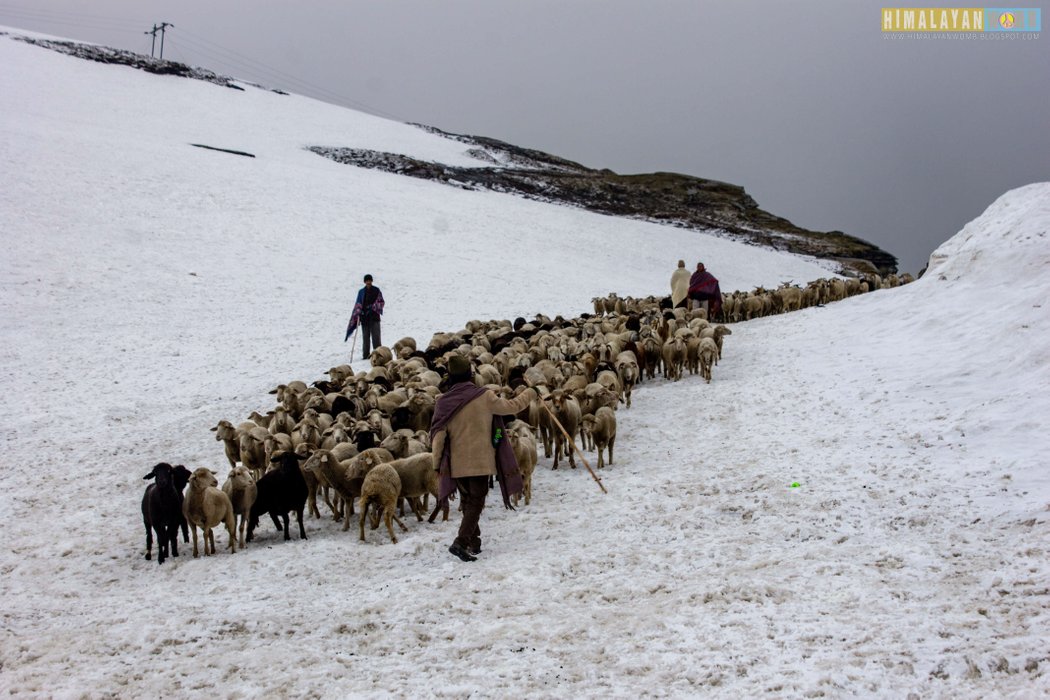 Shepherd, Sheep and Snow...while crossing the epic Rohtang Mountain Pass (3950m)
The journey started from Manali (1950m) bus stand, from which I got bus for Khoksar, but seeing a padding group on Rohtang Pass, I got down there. The distance from Manali to Rohtang pass is 51 kms and the bus took almost 3 hours till Rohtang. Rohtang's height is 3,950 meters, and like every year this year also there was plenty of snow. On the Rani nullah (a water stream), there were about 40 feet of high walls of snow.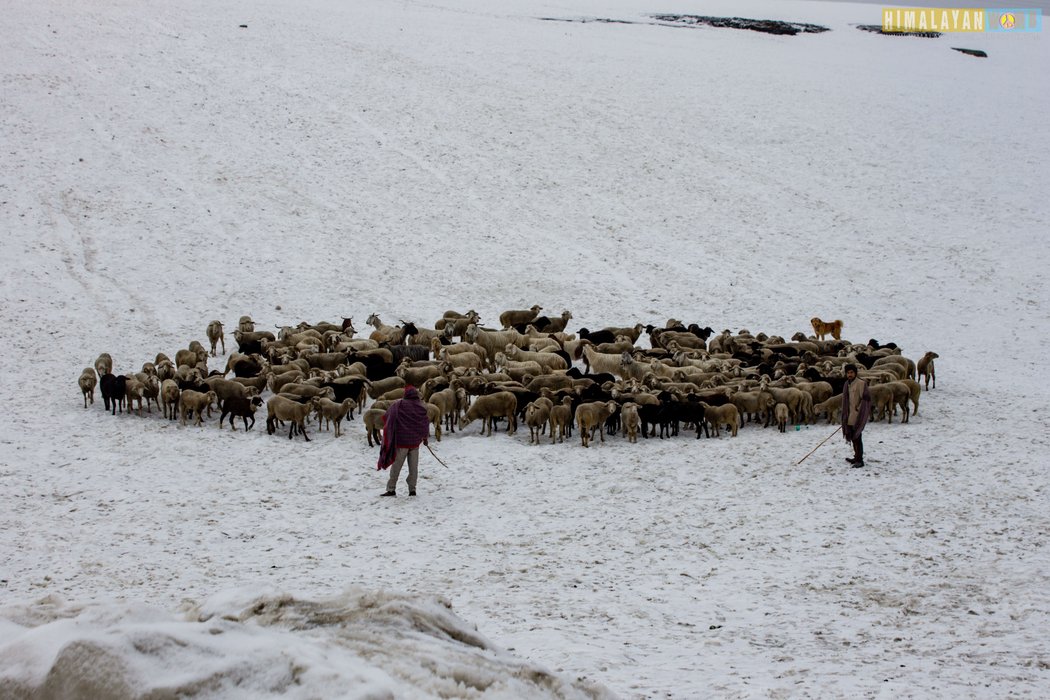 Counting the sheep and goats
Sheep were crossing between the 40 ft walls of high snow was no less than a surprise in itself. All the flocks of sheep-goat that eat grass in the entire Himalayas are not all of those Shepherds which are with them, but most people take money instead to feed the flocks, that too on high altitude. The shepherds keep the animals with them for 8 months or even whole years sometimes. Before leaving at lower places, all the shepherds make permits, where they have their animals and there is a permit.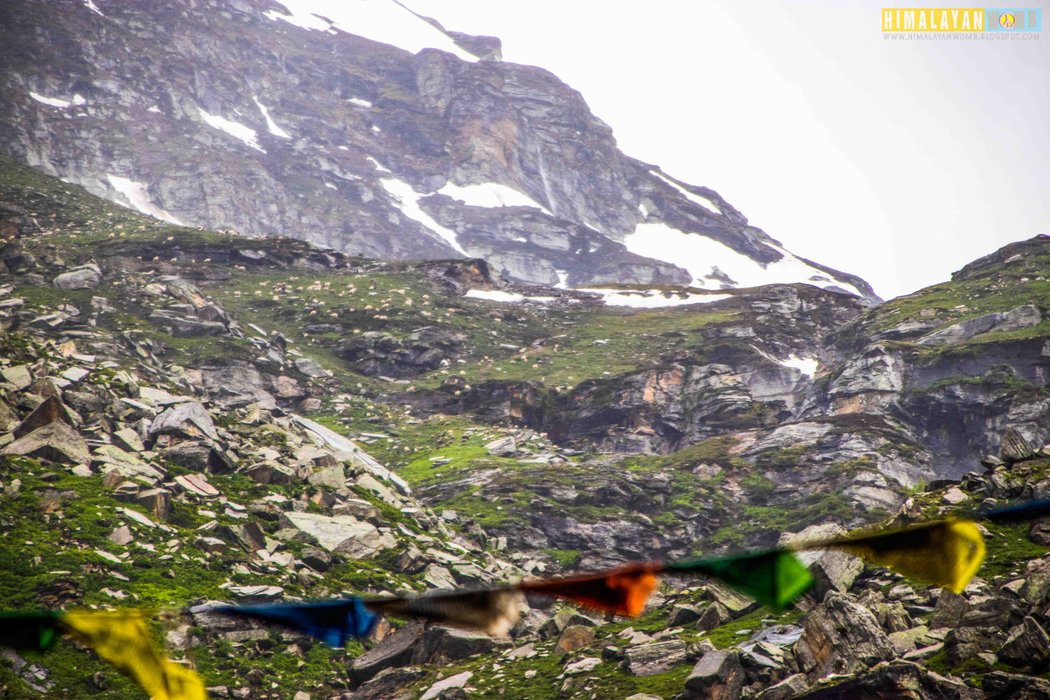 When they cross technical mountains without any safety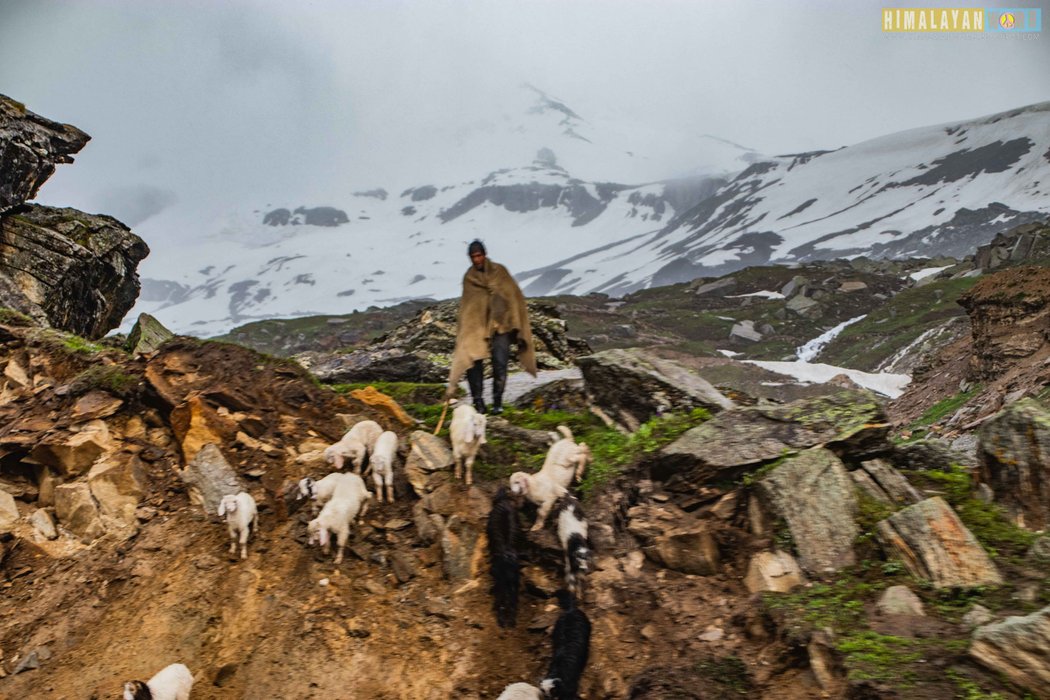 Wet and tired....but unstoppable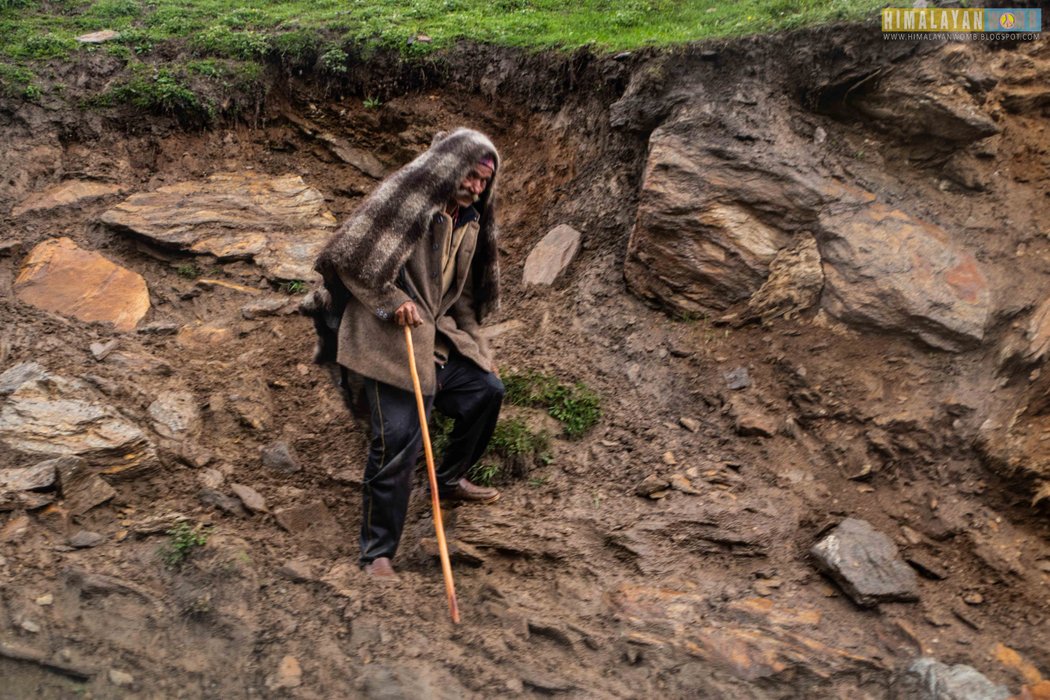 Saved from landslide...lucky
Two years ago when I was in Parvati Valley, the shepherd said that "we sleep in the day time and save our animals from the bear at night". Later he told that there are 35-40 black bears in this valley, and so far have killed our 12 goats and a dog. Protection from the wild animals is their daily work. If the bear or leopard kills a sheep, then they has to pay his damages to owner.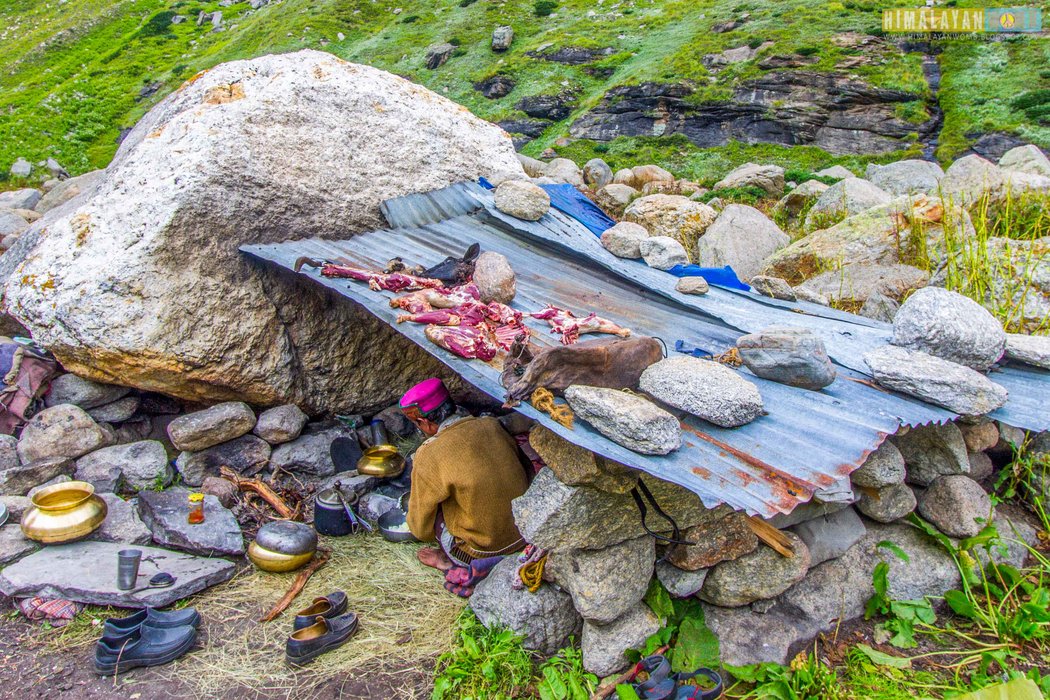 The home...where bears lives. You can see the action on the rooftop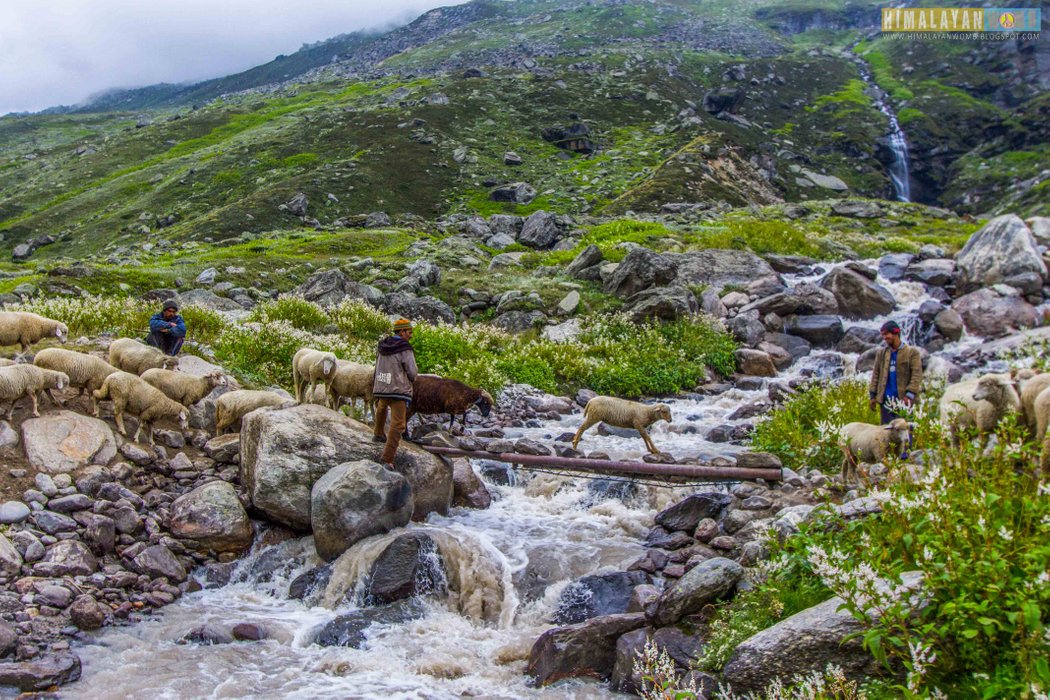 The Parvati Valley
I reached Khoksar where so many flocks of goats had reached. Snowfall at Rohtang Pass and heavy rain in Khoksar. I got into a cottage and saved myself from being wet. These people do not stop in such a rain and snow. How often their whole herd becomes a victim of a land slide. Last year a shepherd was trapped in heavy snowfall on Thamsar Pass (4788m) with 500 sheep and snowfall lasted for 3 days, afterwards it was found that the shepherd and all its animals died and buried under the 5 feet snow.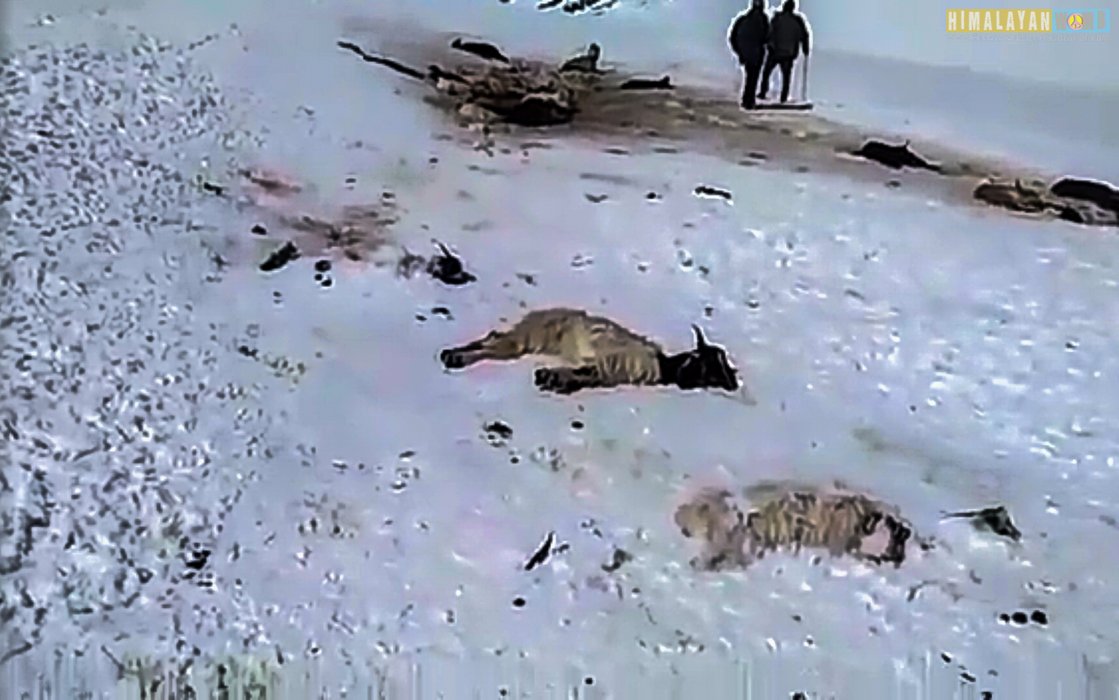 They are lucky but not always
From Khoksar, I reached Keylong (3750m) where I spent the night and reached Debring the next day. Debring height is 4800 meters. A lot of herds come in Debring and More Plains (a 40 km plain around), their flocks have sheep, horses and yaks. These people are nomadic like shepherds. Whose ancestors have been feeding their animals on these mountains for centuries, and these people of this tradition still follow.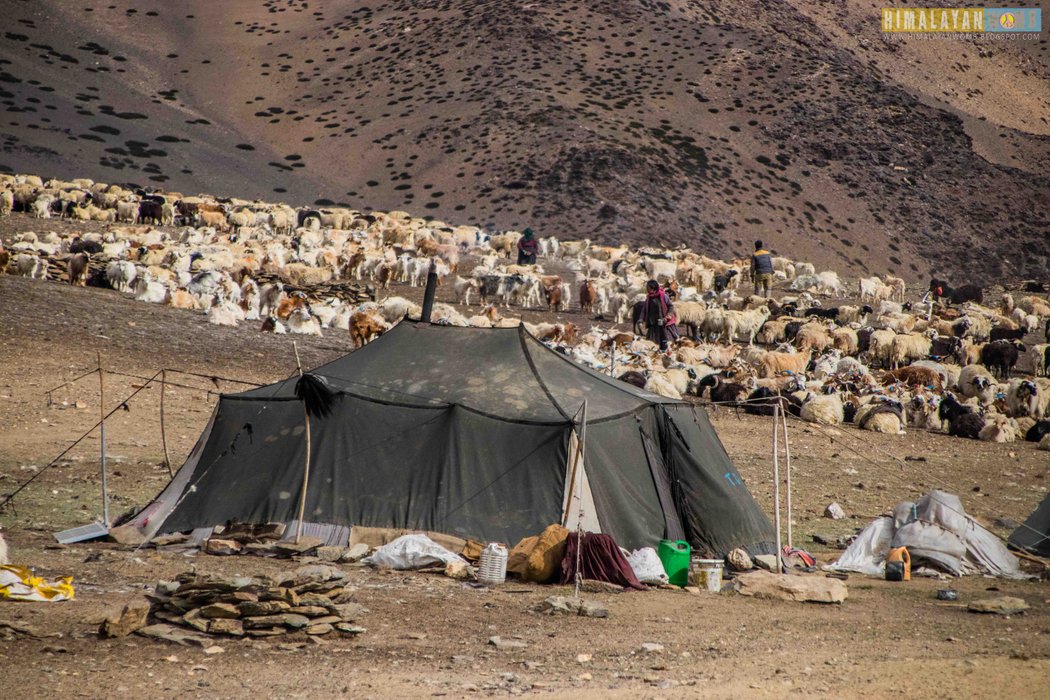 The Ladakhi nomads at Debring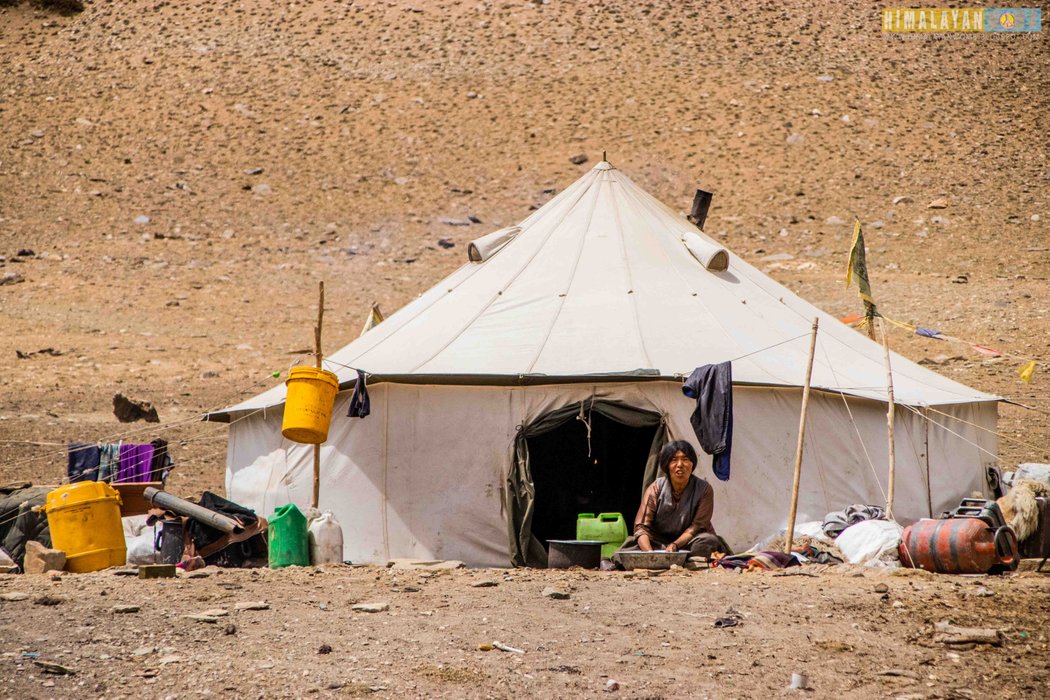 The home for next 6 months
These types of cowherds mostly carry their animals to high altitude, due to which the grass and herbs located at the height are very good for animals. Sometimes their animals go up to 6000 meters in search of Shilajit (a very strong mineral) In addition. Except survival from wild animals, these people make many types of dairy products with milk obtained from animals by staying in the mountains, like milk, ghee, butter and curd.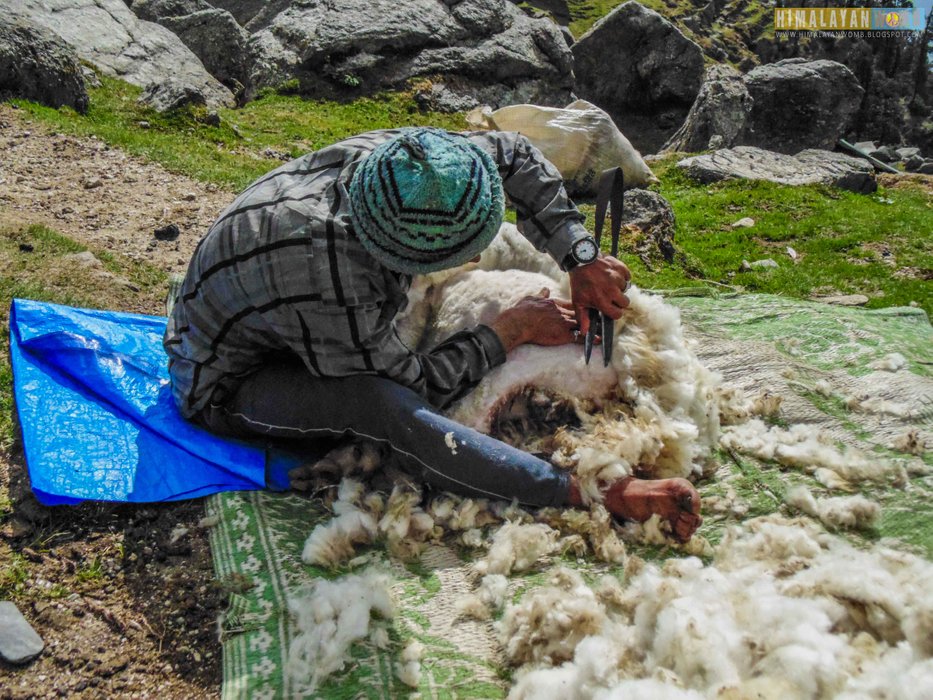 Cutting the hair of sheep
From time to time, these people raise extra income by selling these goods in a market. And one thing, these people earn profits even by selling sheep's hair.
So this was my journey with Himalayan shepherds, I hope you liked it.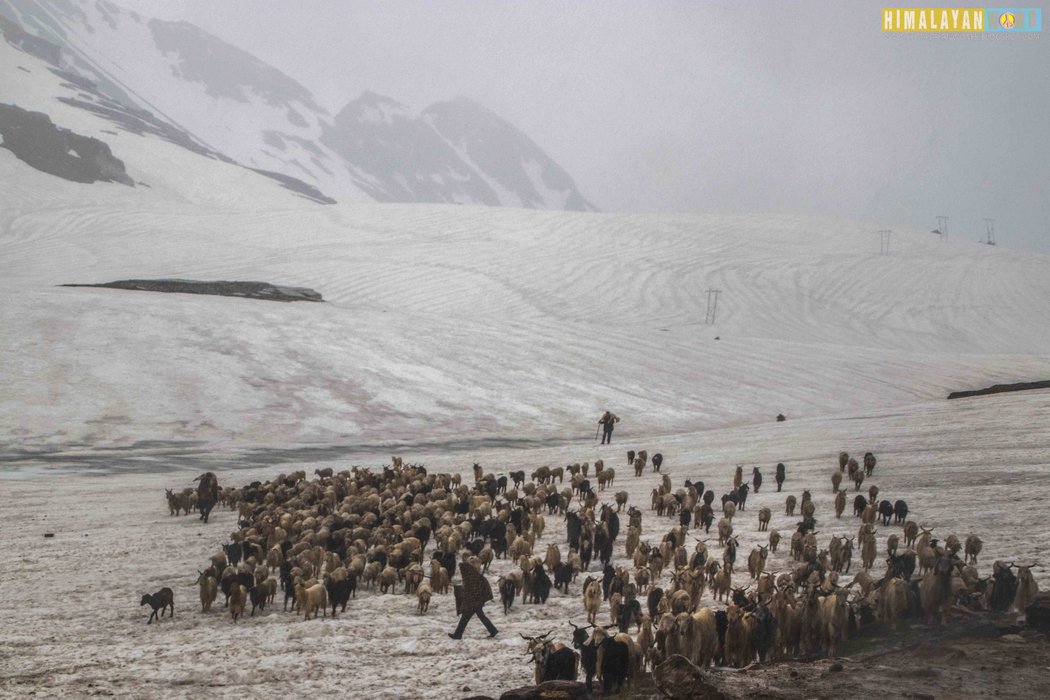 Crossing the big snow fields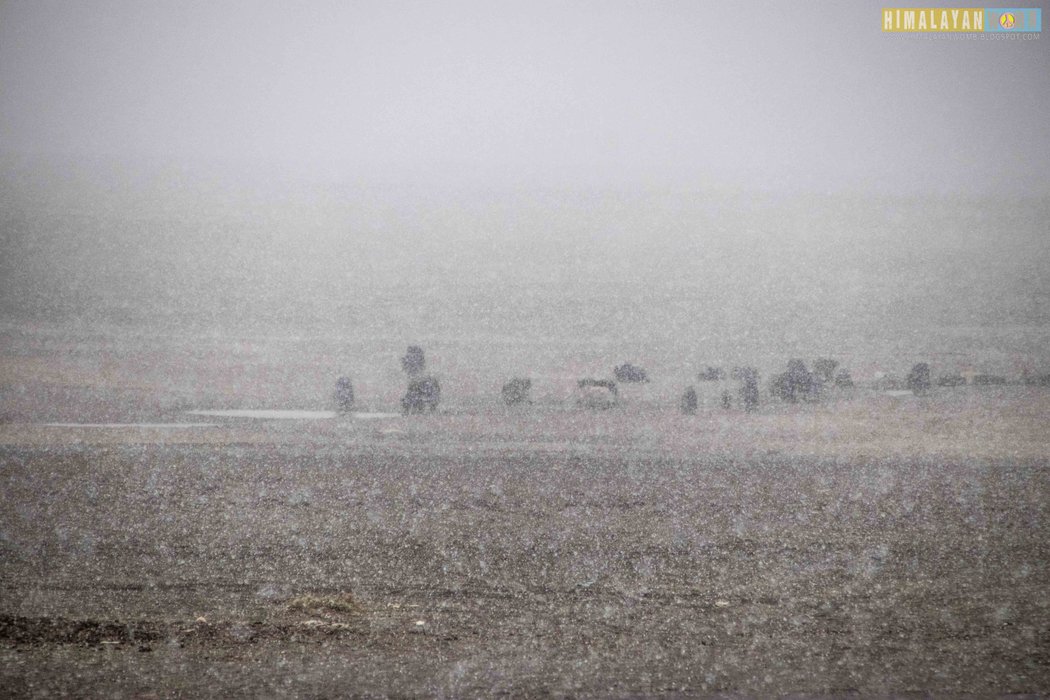 They face the storm on daily basis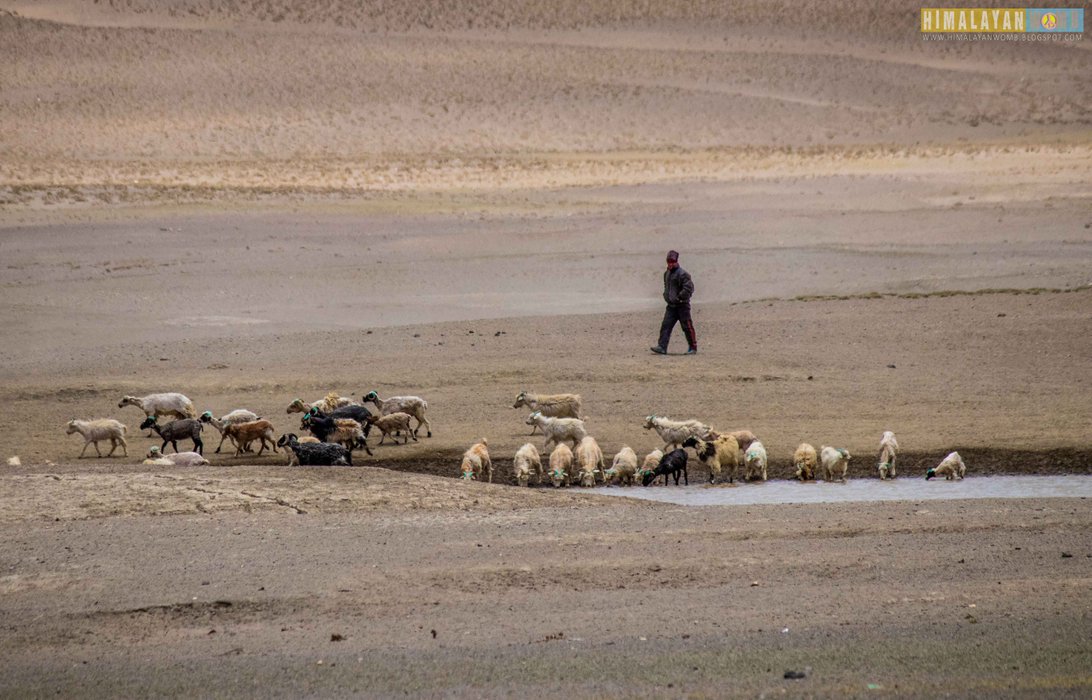 The Fight for survival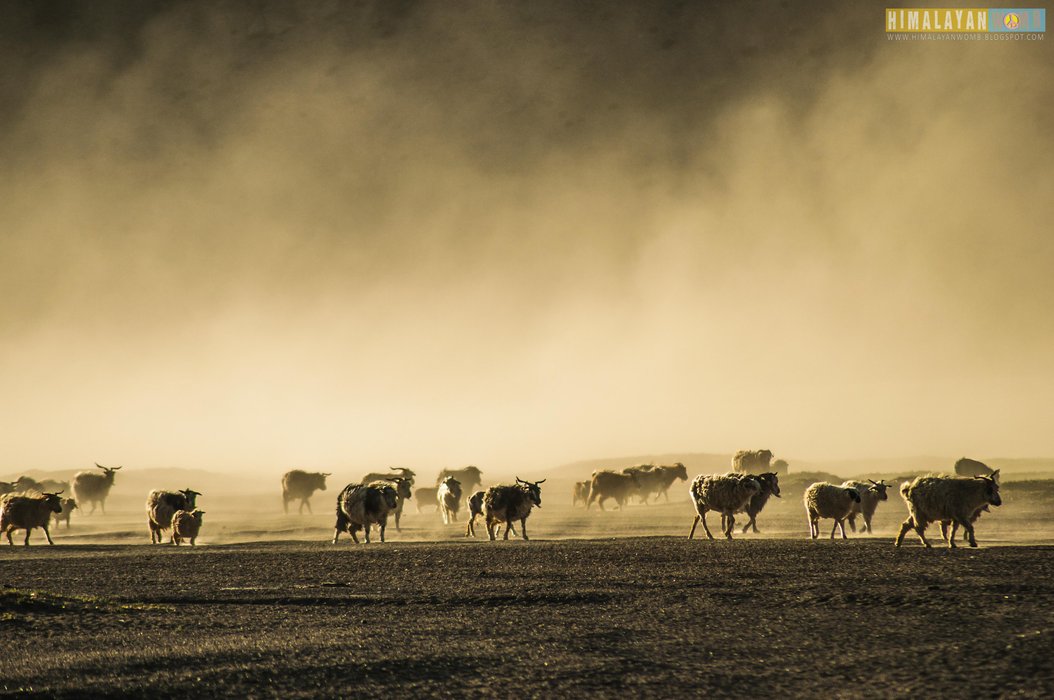 Life is a journey and they on it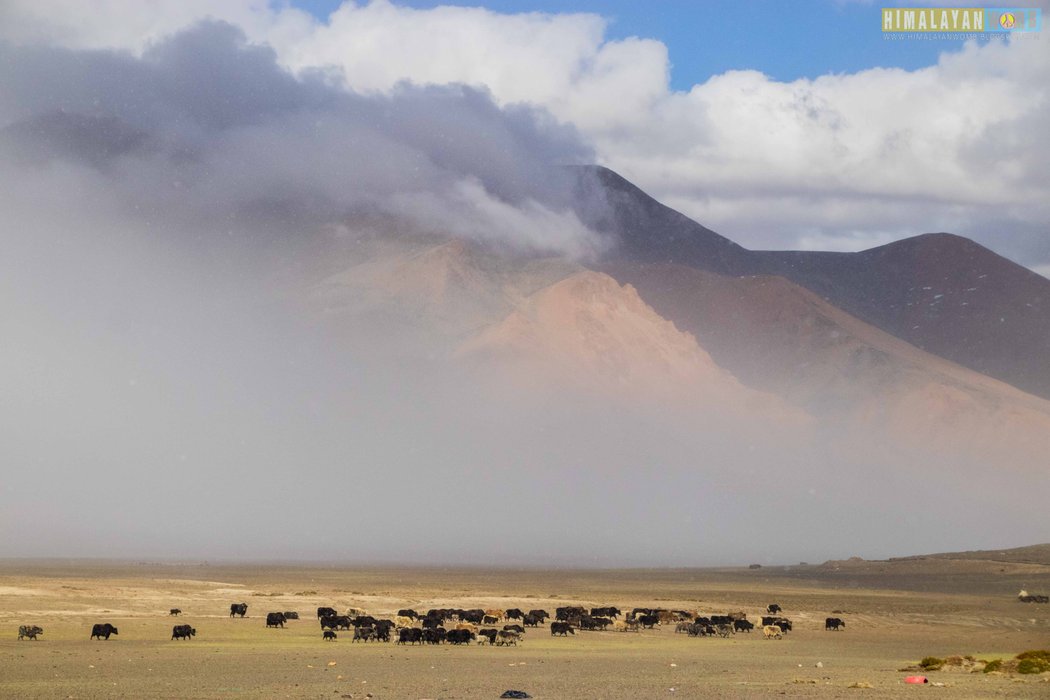 The long days in dry desert