For the past several years, Bhrigu Lake was in my bucket list, finally on 18 July 2019, this opportunity turned into reality. Bhrigu Lake is a high altitude lake located in the Kullu District. It is situated at an altitude of 4300 meters above sea level and is a part of Himachal Pradesh, North India.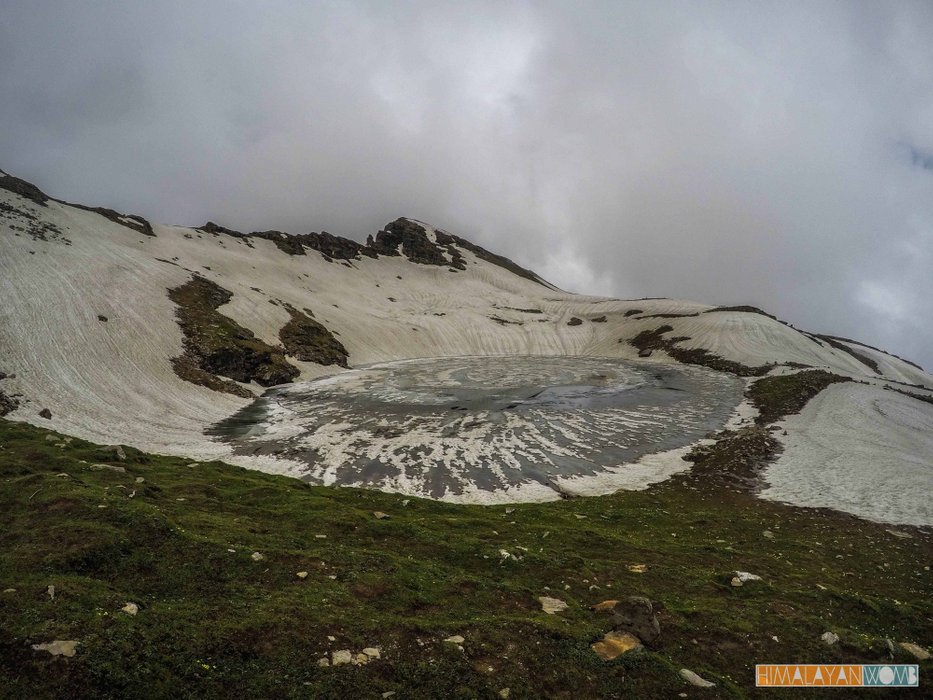 The Holy Bhrigu Lake
There are mainly 2 routes to reach Bhrigu Lake, the first one starts from Gulaba and from here trekker has to cover about 6 km on foot then one reach at Bhrigu lake. Due to lack of time, most people reach the lake by this route. The second path starts from Vashisth Kund. There is a hot water spring in Vashisth, most trekkers who go through this route take a bath in a hot spring and reach the holy lake. Travelers have to face the steep climb up to the lake by this route. The walking distance of the lake from Vashisth is about 14 km.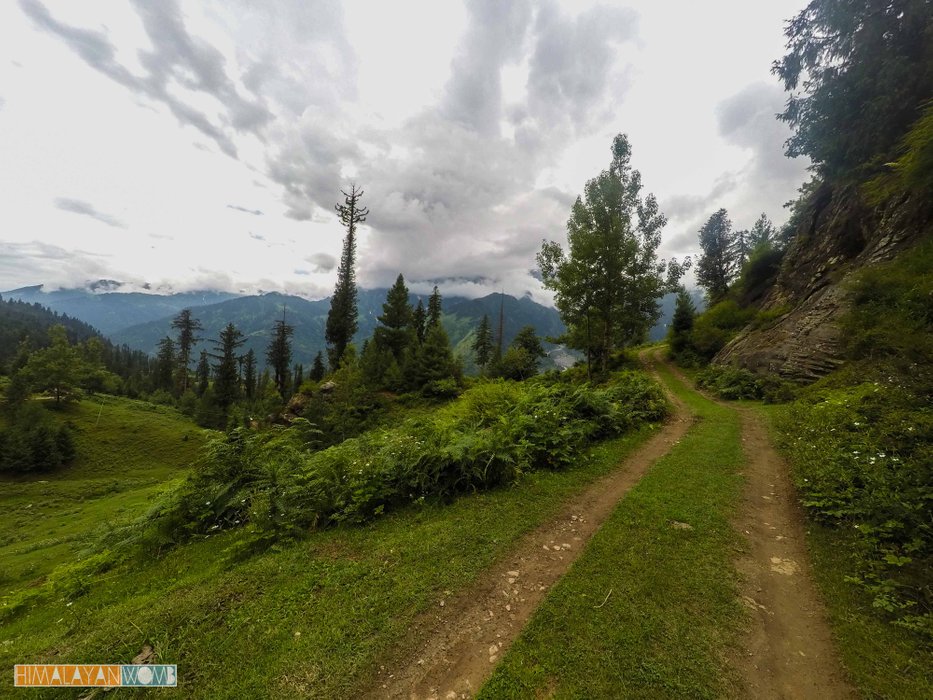 I started trekking from Solang Valley and did a loop of 39 km. We did it in a single day, which usually takes 2-3 days. I had a local boy with whom I did this trek. We started the trek from the camp site at 07:30 in the morning, walking at a speed we soon reached Gulaba from where the steep climb started for the lake. By crossing the first two campsites we reached 4000 meters in about two and a half hours, snow had started from here and the weather started getting worse.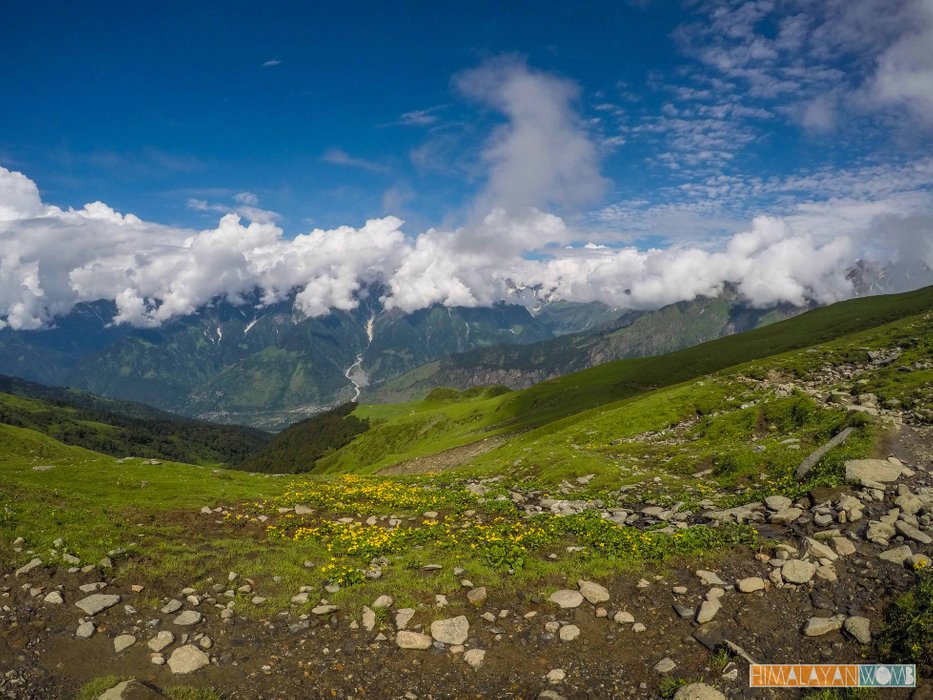 We kept moving forward without reducing the speed, but in the end, it was about one or two km where we lost our day in zero visibility. There was an empire of mist here, it was not possible to see anything. After wandering here and there for a long time, we finally reached Bhrigu Lake at 11:30am.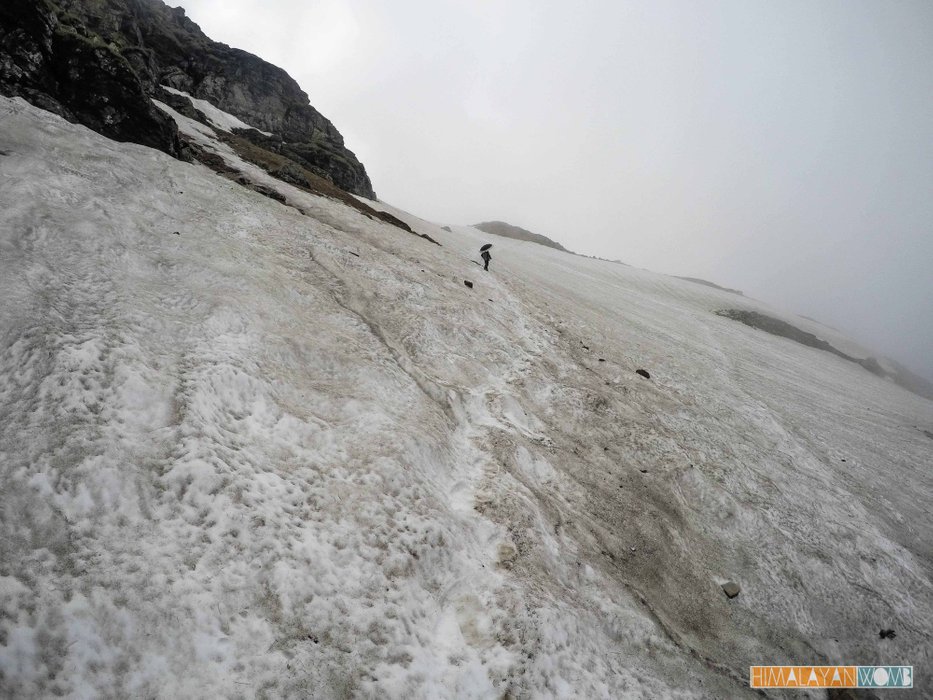 Last winter there was a lot of snowfall in the entire Himalayan range, which was evidenced by the lake itself. It was third week of July, yet the lake is still semi frozen. Not much was seen in bad weather, yet we got a clear view of the lake. The temple of local goddess located nearby was also seen.
This lake is situated at an altitude of 4300 meters. This lake is located in the famous mountain range Pir Panjal. It is said that here sage Bhrigu had done meditation here in ancient times, this lake was named Bhrigu after his name. This lake is very famous among the locals and Hindu's for its purity. People come here barefoot and worship.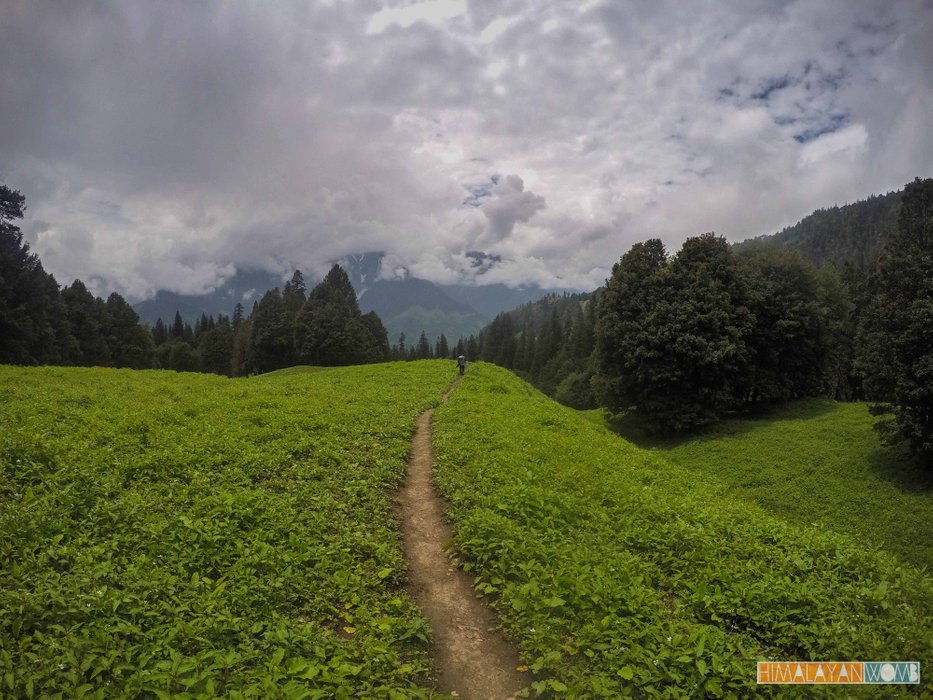 After seeing the lake, we soon started descending towards Vashisth Kund. The gradient was full down steep, yet both of us ran 14 km. The distance covered in about a quarter to two hours. After a few minutes break in Vashisht we reached at Nehru Kund, Barua village. We have been covered 35km since morning. Both were tired and hungry too. Soon we reached Anjani Mahadev from where the road is just two and a half kms left. These last two and a half km. It took about 30 minutes. After reaching to the camp, I bathed and did some stretchings.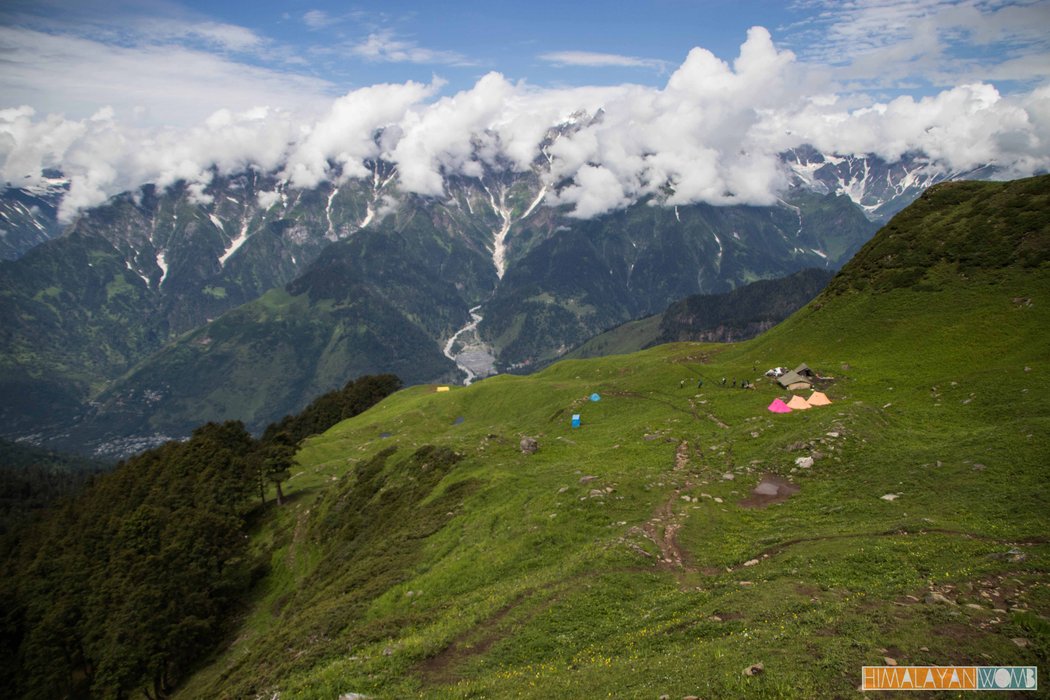 So we covered 39 km in about 10 hours. The distance was covered on foot, with an overall elevation gain of 3084 meters.
So this was the Bhrigu Lake track, hope you guys liked it.