Chahni Kothi is a tower-house building built by stone, mud and wood. This type of tower design is widely seen in the Kullu valley of Himachal Pradesh. This tower was used as a check post, it would be a transit camp for the soldiers, there would be plenty of food content and they were used as safe house to save the villagers from the war.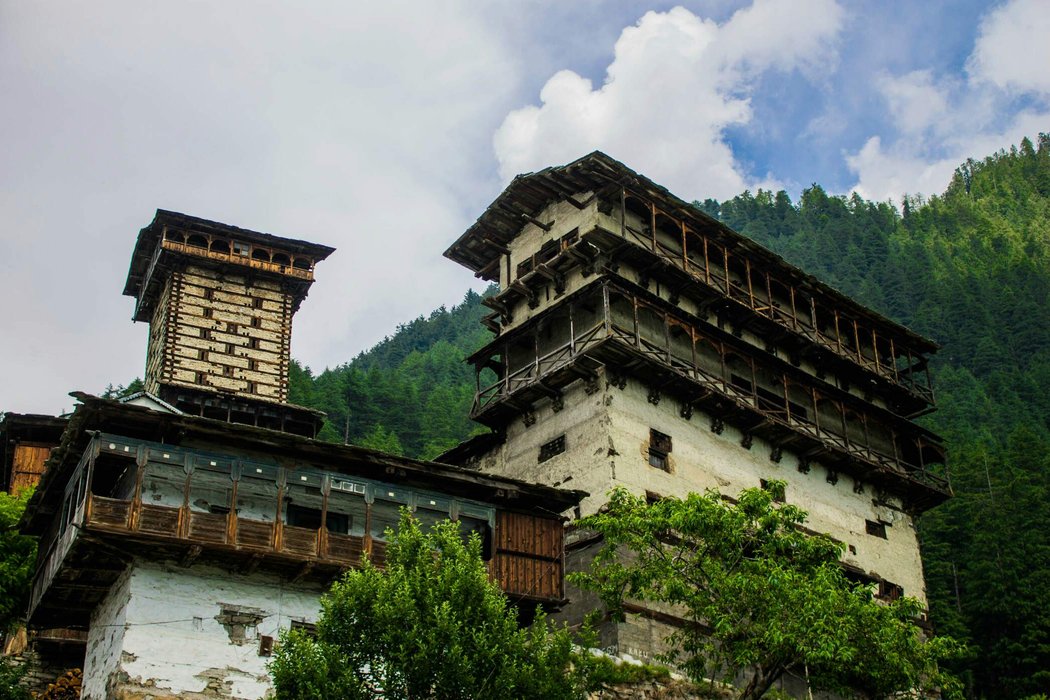 Chahni Tower is the tallest tower temple in the western Himalayas, it is about 45 meters high. It is believed that this building is from the 17th Century. It was under the local king, from where the surrounding area was monitored.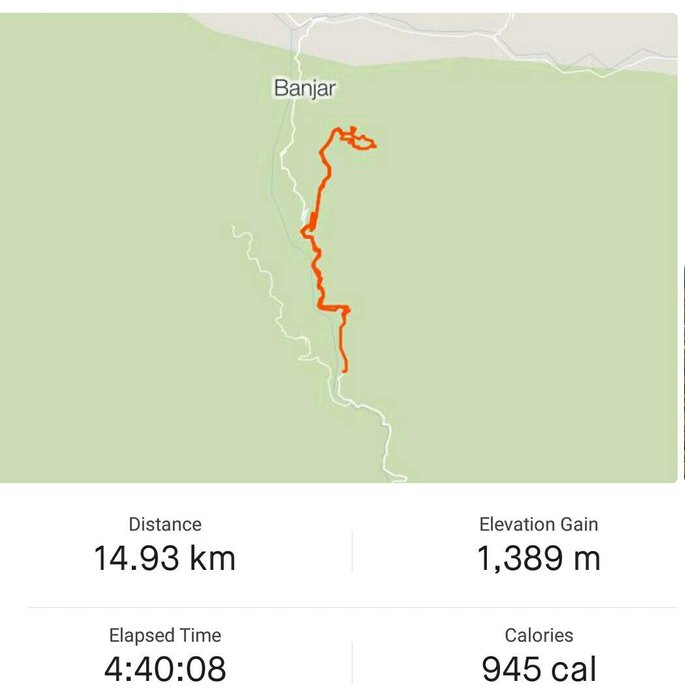 Since this building was built according to the safety of the citizens, there is no stairs to enter the tower. Mainly the steps are temparari to enter this tower, so that the tower can be secured by destroying the stairs at the time of the war.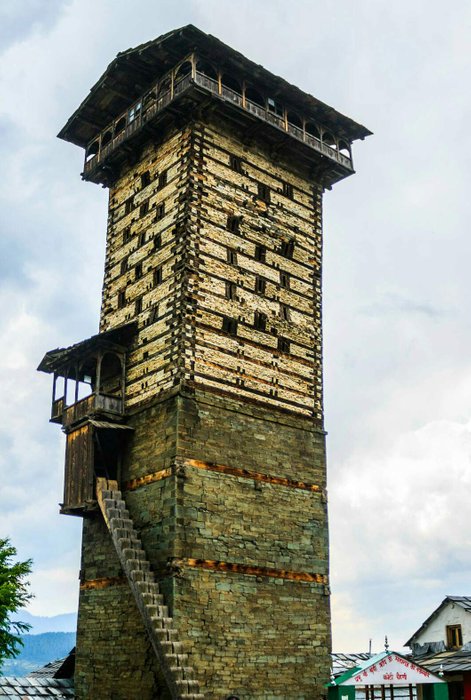 Chahni Tower is situated in the Tirthan valley, it falls under the Mandi district of Himachal Pradesh, North India. The altitude of this place is approximately 2150 meters. To reach here, the tourists can get direct bus from Delhi, from where the distance of the Chahani tower is about 7 km by foot.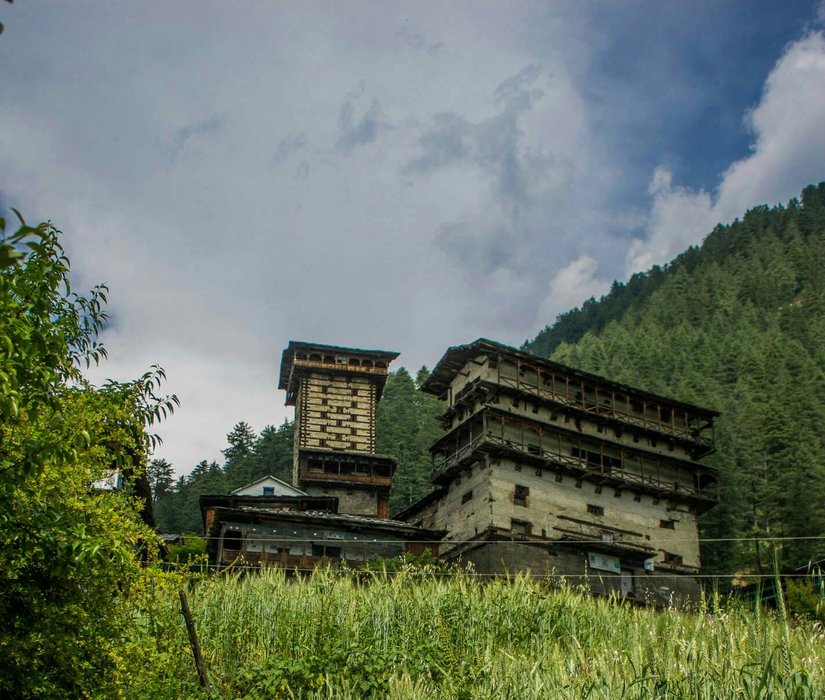 I went here last month. The weather was clear and I decided to go on foot from my hotel. We were two but my partner was walking very slowly due to which we took a lot of time to reach the tower. Now the weather had deteriorated and the rain had started. We descent all the way up to hotel by running.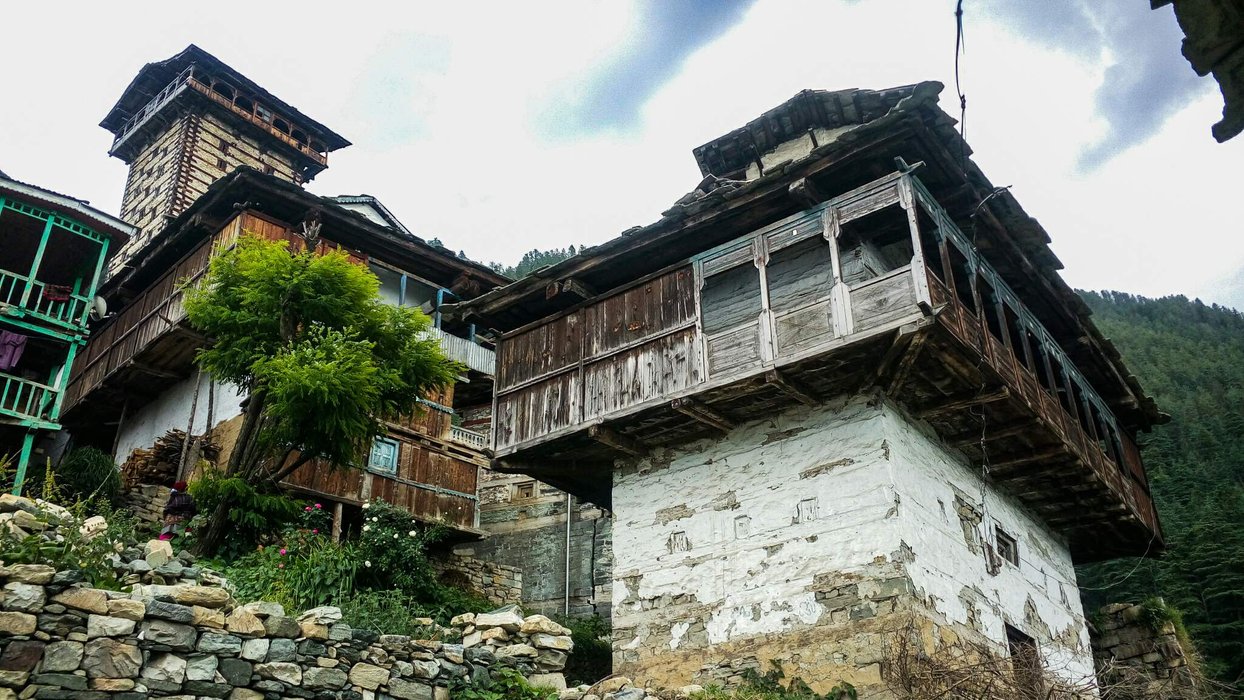 If we had the time, we would go even further, which is located 1500 meters above the Chahni tower.
There are plenty of places to visit in this valley, such as Banjar, Shringha temple, Sakirn Pass, Jalori Pass, Seryolsar Lake, Jibhi Waterfall and famous Tirthan valley.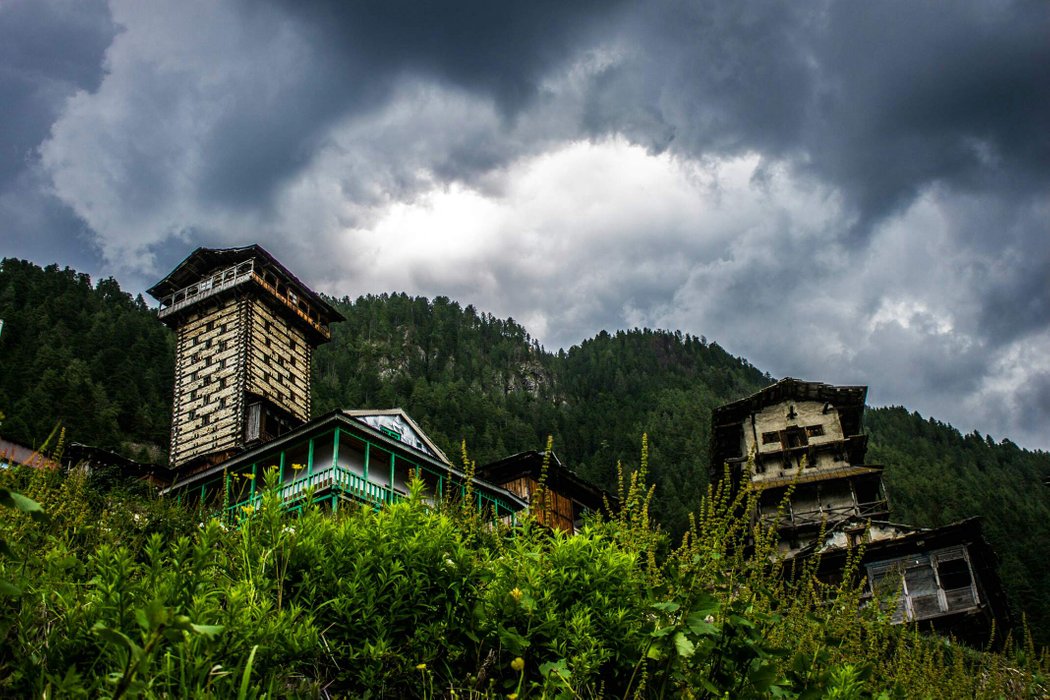 I hope you like the information about towering temple of Himalayas. Please keep the mountains clean.
Love Nature | Love Himalayas