Slovenia is a small country located in the South-Eastern part of Europe and with a population of merely 2 million people, it is easy to go unnoticed. But if you look at the map close enough you will be able to spot Slovenia, tightly squished between its neighboring countries Italy, Austria, Hungary, and Croatia.
There's a very specific reason for why you should visit Slovenia. No, it's not because of its amazingly cheap prices or its wonderful hospital people that will make sure you are having a good time while visiting their country. While they indeed are great reasons to visit Slovenia there is something far more interesting that you simply will not find anywhere else inside Europe.
---
The real reason is the absolute excellent geographical position of Slovenia. It is a small country and it just so happens it has managed to squish about every single type of terrain within its borders. Whether you wanna hike the mountains of the Julian Alps or wish to sunbath at the coastline of the Mediterranean sea you can do that...
All in the same day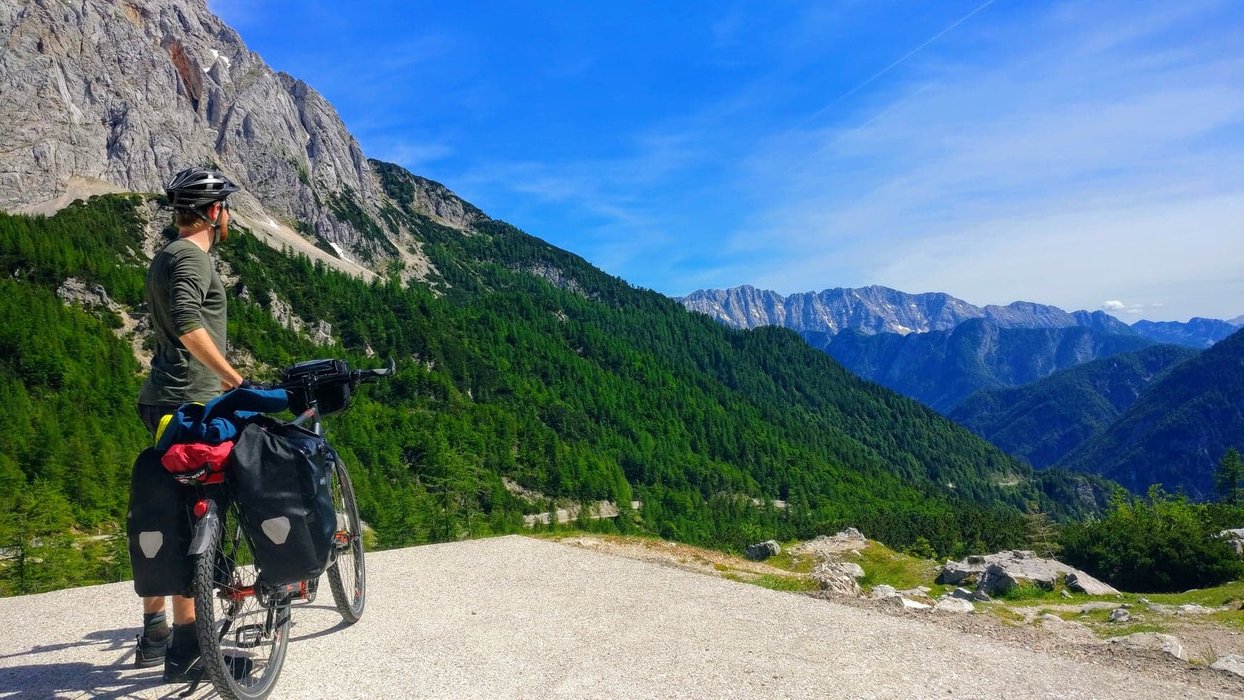 ---
In the north-western part of Slovenia you will find Triglav National Park and its timeless Mountain range of the Julian Alps.
---
While you can indeed drive around whole Slovenia within a day it is of course not the optimal way of discovering the beauty that Slovenia is. If you are into anything like hiking, mountain biking or climbing - or even skiing in the winter, this part of Slovenia is for you.
Slovenia's only National Park is a true gem within Europe. Despite its relatively small size, it's one of the only places within Europe where you still feel the unspoiled nature. Even by the roads, you will find little to no trash laying around and without any distraction from human waste, instead, have all your attention on views such as the emerald-green river Soča that carves its way through the seemingly timeless valleys. Don't worry, The green color that these mountains emit into their rivers is not because of radiation, its merely a specific type of mineral and yes, the water from these mountains are drinkable. Probably some of the cleanest water you will find in these parts of Europe.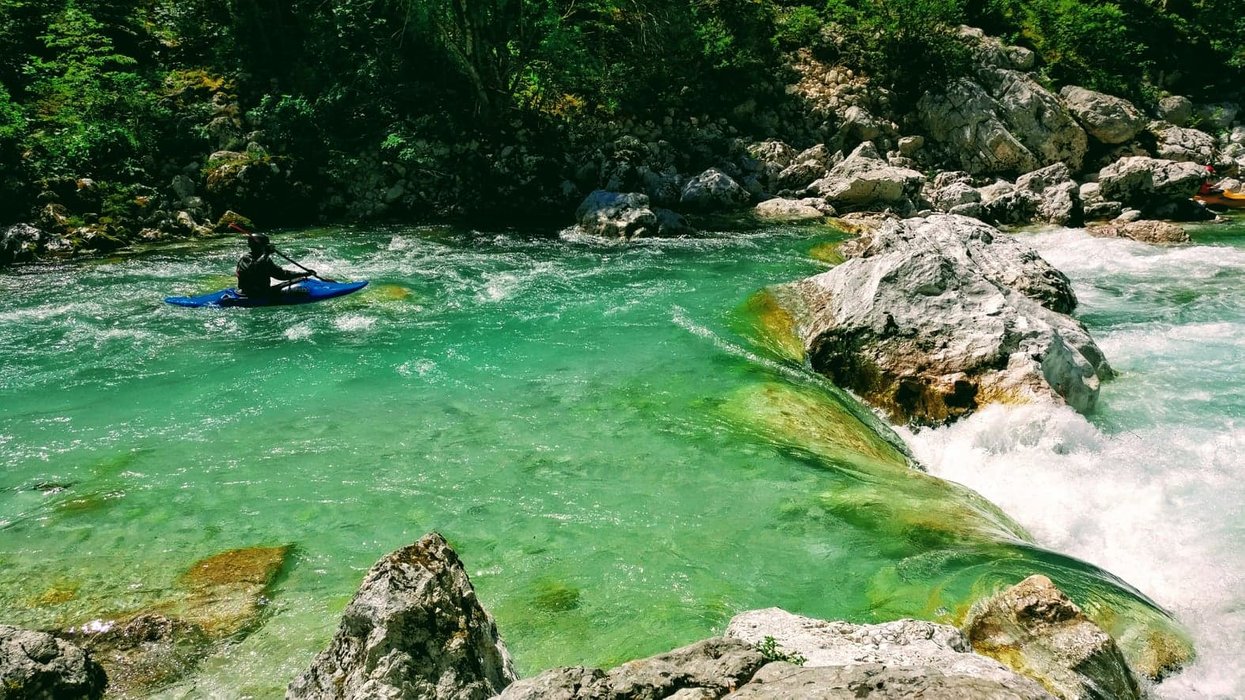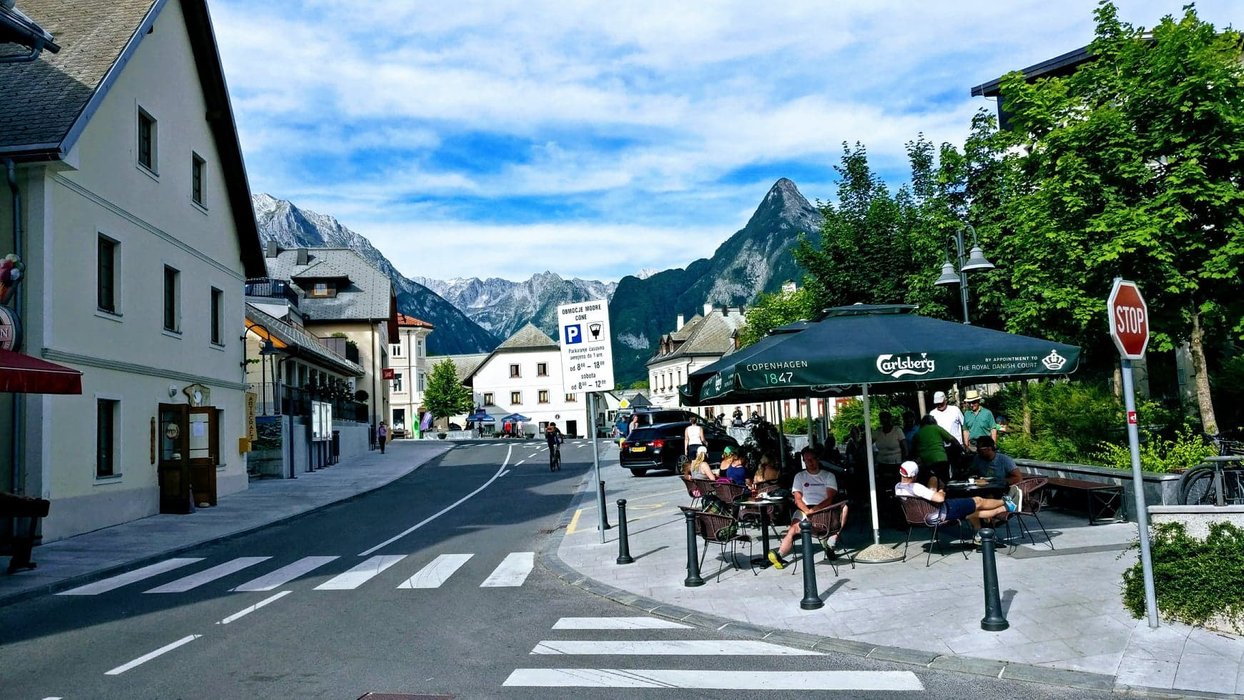 ---
Follow the Soča river and it will lead you to the Soča Valley: A heaven for every outdoor enthusiast
---
There you will most likely find your "base" for the duration you choose to stay within the National Park. These villages sole reason to exist are for those who love the outdoors and enjoy the nature that the village so conveniently is placed within. It's also here you will be able to find an activity such as guided touring in the wild or a number of different outdoor activities. Of course, you can also just sign into one of the cheap hostels(around 15-20$/night) or campsites(8-12$/night) and do your own adventures from there.
These villages prove a perfect balance of enough tourism to make it blossom but at the same time not overwhelmingly amount to make it feel crowded. The towns feels alive and filled with people that enjoy the same thing as we all do: beer and nature.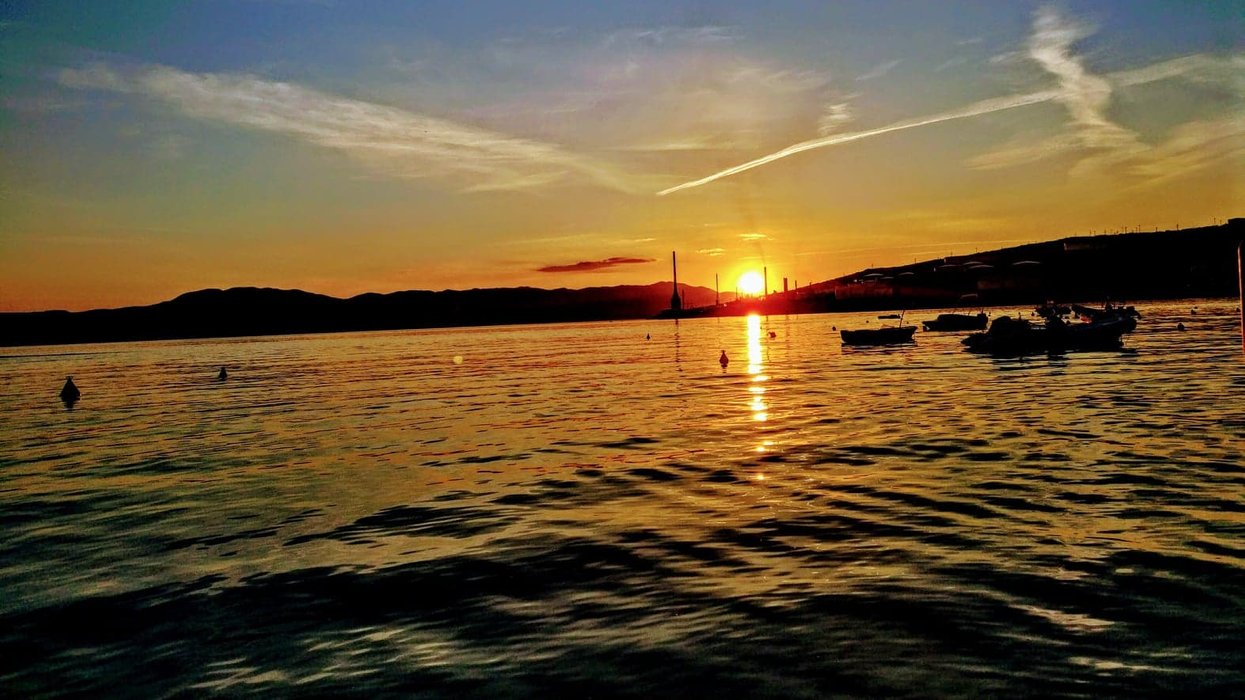 ---
About 2 hours of driving further south, you will stumble upon the coastline of the Mediterranean sea
---
There's no doubt that this part of Slovenia is where most people within the country go on vacation during summer. Believe it or not, Slovenia goes easily above 34 degrees during summer-time so if you visit it during this period, going to the coastline is not only absolutely beautiful but also refreshing from the heat.
Again, while it is touristic by the coastline, it does not feel anywhere close to crowded as you might see by its neighboring countries such as Italy and Croatia, yet, still as beautiful.
The only thing you are missing out of from not being by the Italian coastline is their good coffee.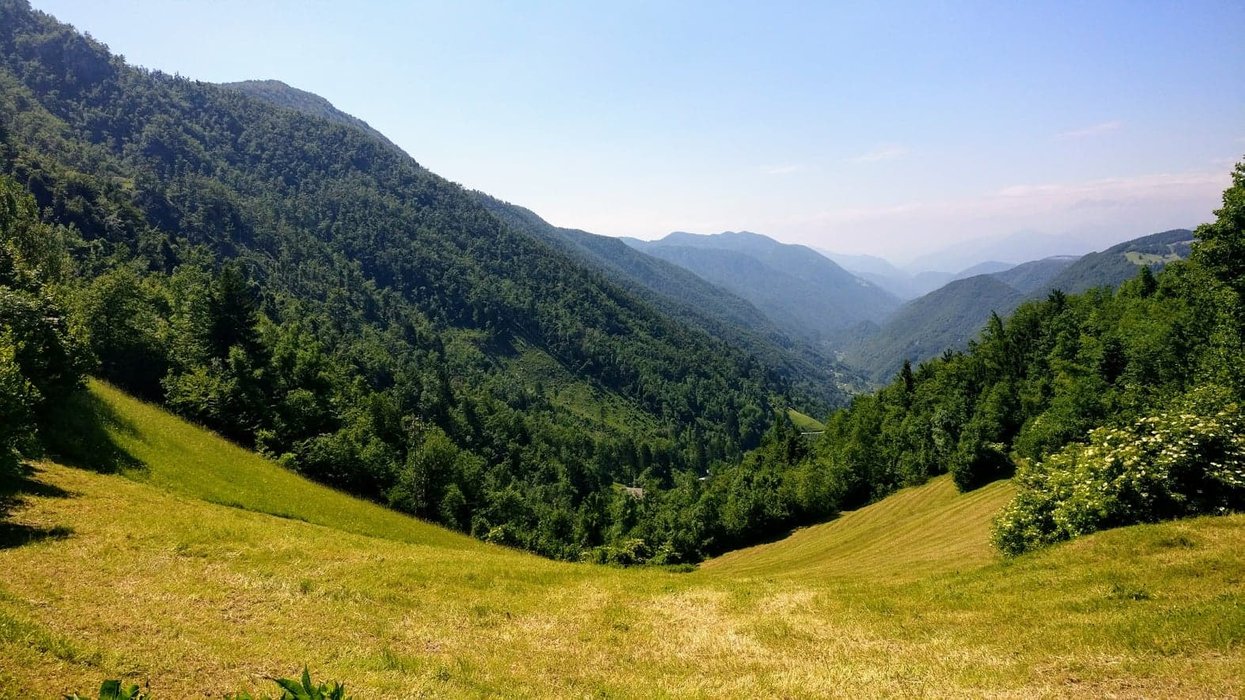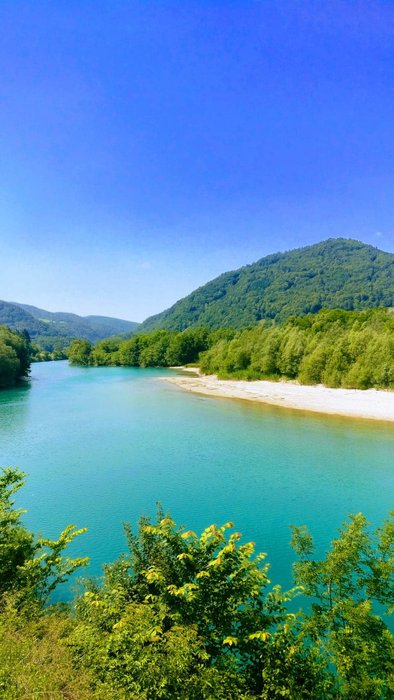 ---
... and everything in between will be just as beautiful
---
The magic about Slovenia you don't have to go to any specific point on the map to enjoy its magnificent nature. Yes, this is coming from someone who decided to bike through the whole country. From Northeast to West a back again South East... It ended up taking me 3 weeks.
There was not a point on the whole trip that made me want to skip anything I saw. Whether it was absurdly beautiful lakes and rivers, or grand mountain ranges. There was always something pleasant to watch around you. Many people who came to visit this country have decided to stay for this exact reason; beautiful, unspoiled nature no matter where you would go. Something you would not expect from a small country inside Europe.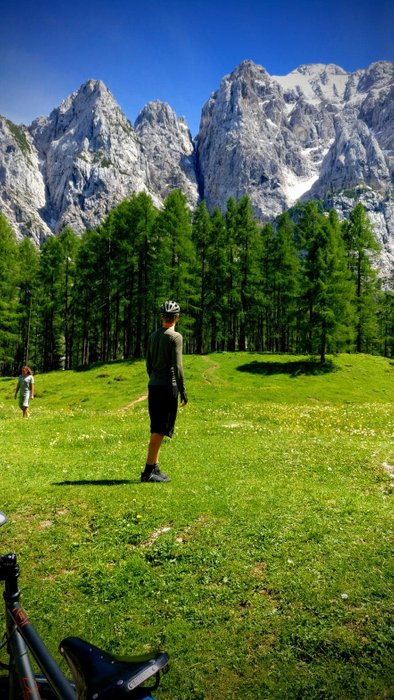 ---
Slovenia stole my heart and if you give it a try it will also steal yours
---
There are a few countries that I remember back on as being the most memorable. Slovenia is one of them. A country that looks so small on the map yet has so much to show off its mind-boggling. I was so sure Slovenia was one of the countries I just had to travel through as fast as possible but I ended up spending much more time than expected to discover something at every turn I seemed to make.
So no matter if you can drive around whole Slovenia within a day. You probably will end up spending much more time than intended on this magnificent and to some degree, forgotten country. I guess sometimes size really does not matter.
-holm