Things are moving fast here indeed!
The newly hatched outdoors community is really getting wild now! We are not part of the
@travelfeed
platform which means one thing: More possibilities for everyone that are part of the community!
Everyone who posts Through travelfeed.io on this community has a really good chance at receiving an upvote from @travelfeed and its curation trail! THAT is awesome! I am personally the one responsible for who gets the upvotes in our outdoors community. So if you at some point make a really good post, I can make sure to give you a good chunk of extra reward. Of course, in order for me to give out these votes, I still have to make sure the posts I curate on behalf of @travelfeed are only of the highest standards.
---
The Step-by-Step guide to post through travelfeed.io
---
To help you guys a bit out who wish to post from travelfeed.io I just thought of making a very quick and simple Step-by-Step guide:
Step 1: Head over to travelfeed.io Sign in with hivesigner
Hive is where the community is at, hivesigner is the easiest one to use.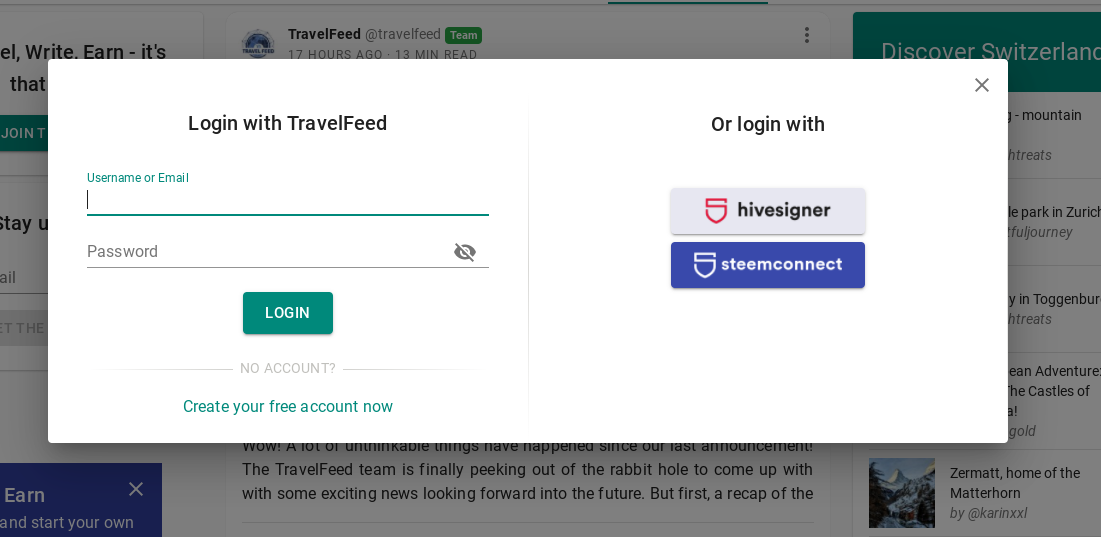 Step 2: Head into "Publish" and start to write your post.
Step 3(IMPORTANT): Scroll down and make sure to choose community "Outdoors"
When you are done with your post, the most important is to find the tab just below "topics"(should be there if you scroll a bit down) where you choose what community you want to publish in. By default, this one is "travelfeed". But our beloved "outdoors" community is also there to choose.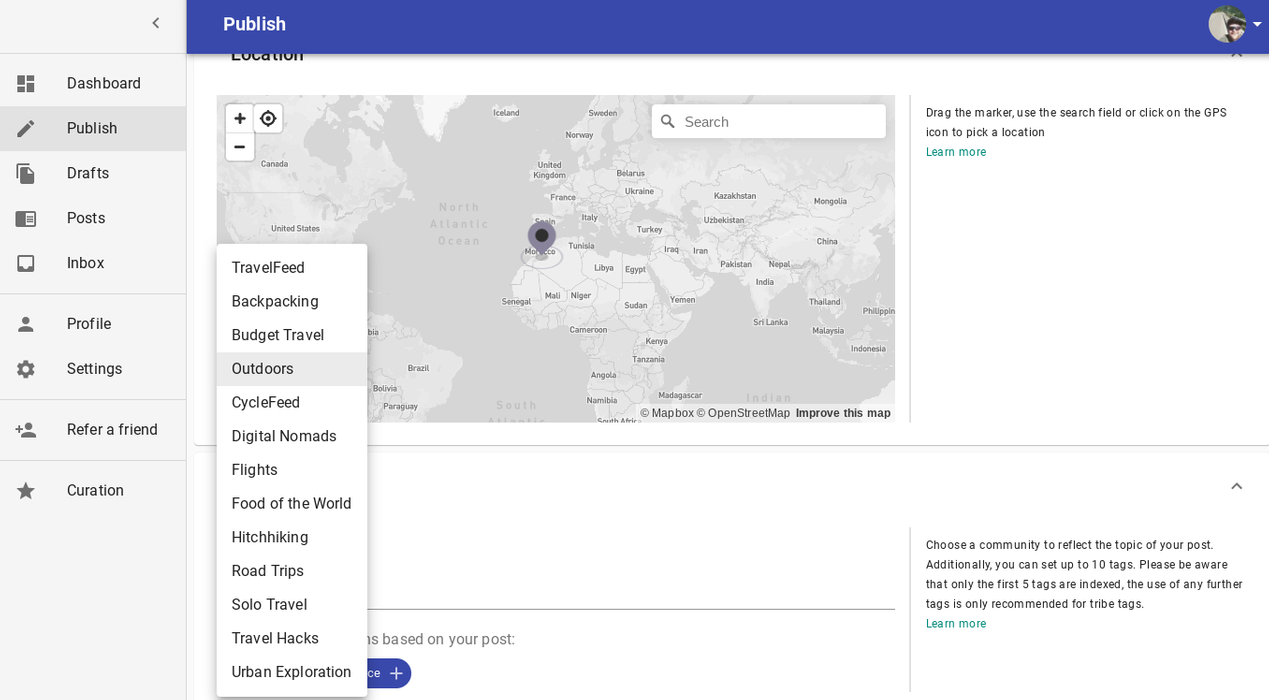 ---
Aaaaand... Done!
---
All the other things should be fairly obvious. They have a check-list in the bottom to double-check everything before posting.
Overall travelfeed has always been my go-to platform when I write about my "adventures". It's really neat and super easy to understand and it's cool to see our community on there!
PLEASE REMEMBER: If you do not wish to use travelfeed.io, you can STILL just use the community from other platforms if you wish, just that you won't receive any votes from @travelfeed itself. So do whatever you feel fits your needs.