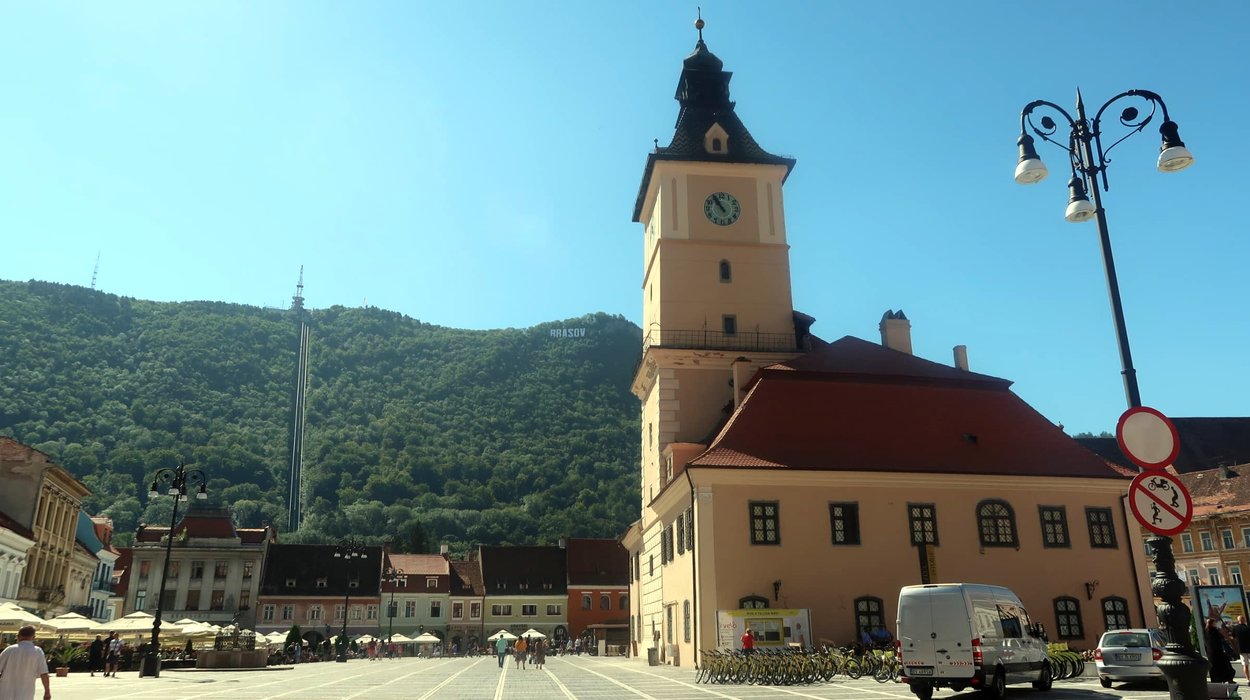 Title: Brasov Romania
Travel Pro Report: Brasov Romania - Rating 9.1 - Travel Pro Author: @holm
Brasov Romania
Travel Pro Paradise Rating: 9.1
Brasov, a small city located in the heart of Transylvania. With a backyard to one of the wildest areas in Europe, it is a dream for any travelers looking for outdoor adventures in the wild.
with affordable prices, interesting culture and endless possible adventures merely a stone throw away, you will for sure have an amazing time whether you want to live here or are just passing through Brasov Romania.
Affordability - 10
Romania is one of the cheapest countries in Europe both to visit and live in. If you are located inside of Europe, one plane ticket can cost you as low as 20 euro(some have reported even 10 euro). Getting here is just as cheap, usually, a bus ticket when you land in the airport will cost you about 6-7 euro. (for a 4 hours bus ride)
While you are in Romania you will come to realize that the prices more than affordable. With a full meal rarely costing more than 5 euro and accommodation just as cheap, you can get easily get by with 500 euro per month. It is truly one of the best places in Europe if you have a low budget.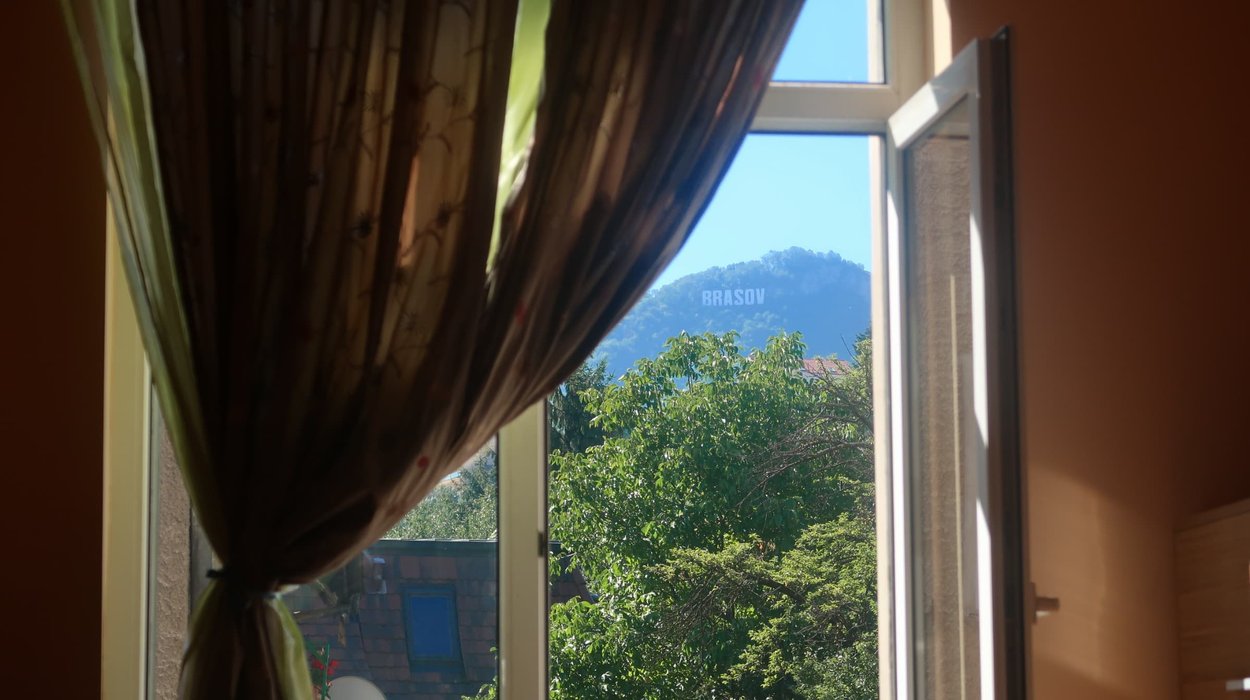 Accommodation- 10/10
Accomendation comes cheap here, if you are only staying for some days or weeks Airbnb is probably where you can find some of the cheapest options. Prices will go as low as 10 euros/a day. There's plenty of options in Brasov since it is one of the more popular places also for Romanians to go for vacation. So both Airbnb, hotels, and hostels or plentiful. I managed to find a hostel for 10 euros/a day a couple of days before I got here.
If you choose to live here in an apartment for the long term there are also very cheap options. The cheapest I found was a 1-room apartment to 100 euro. Although you might want to look at those between 150 to 250 euro for better standards. Personally, I am paying about 125euros monthly for the apartment I live in.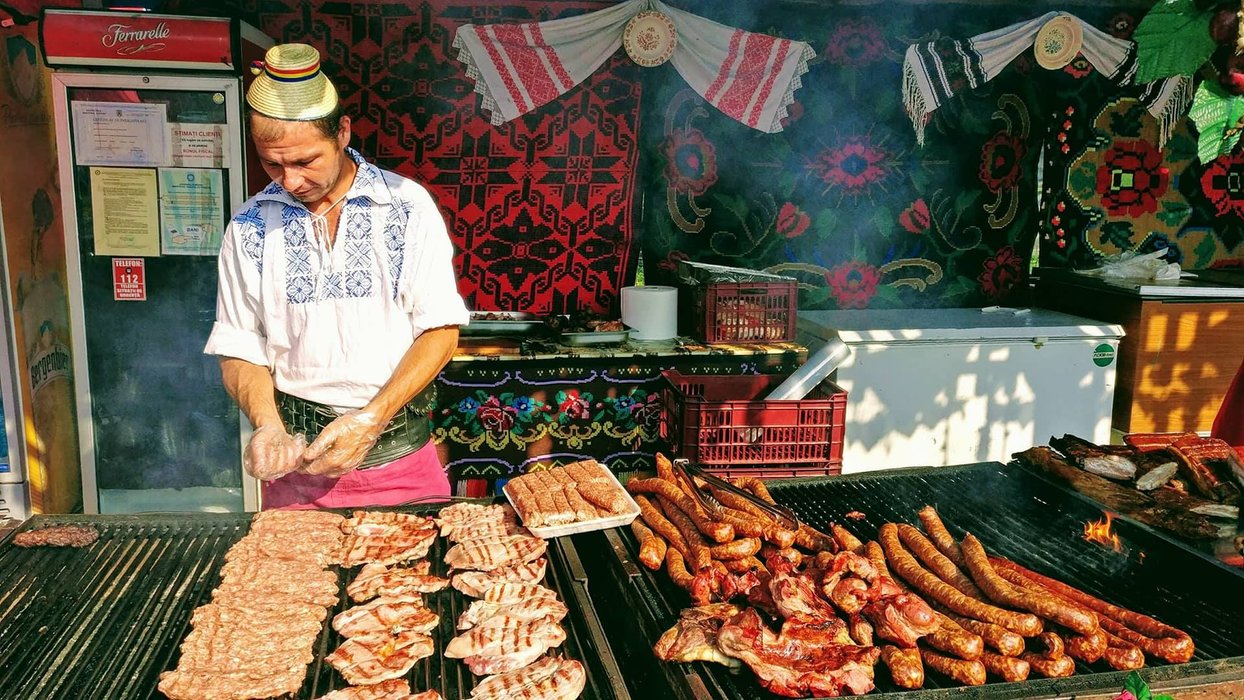 Food - 6/10
The food in Brasov comes with a lot of options. Sadly, also a lot of bad options. Inside old town(the most common place to be) there will be restaurants everywhere and the choices are overwhelming. I would suggest here NOT go into most of these since the food is both overpriced and really not that good. But there are hidden gems and you can know for sure the locals know all about them. Try to look for the restaurants that either local are suggesting or that serves traditional Romanian food, there's actually a few of them around the old town, they are just easy to miss because of all the other restaurants.
The reason for the low rating is you will most likely have a few bad experiences with the food here, but if you are smarter than me and spend a few extra moments looking around you can avoid this and actually get some really well-made food.
Romanian traditional food is very interesting and while it might not be for everybody,but certainly cheap since a full meal are between 3 to 7 euros. I am sure you can find something good!
Culture- 10/10
Even though Brasov is probably one of the more touristic places in Romania it is still far from spoiled. the city and its surroundings blossoms with cultural food, people and music. If you have not heard Romanian traditional music before, you will have heard it before you leave this city, that is for sure.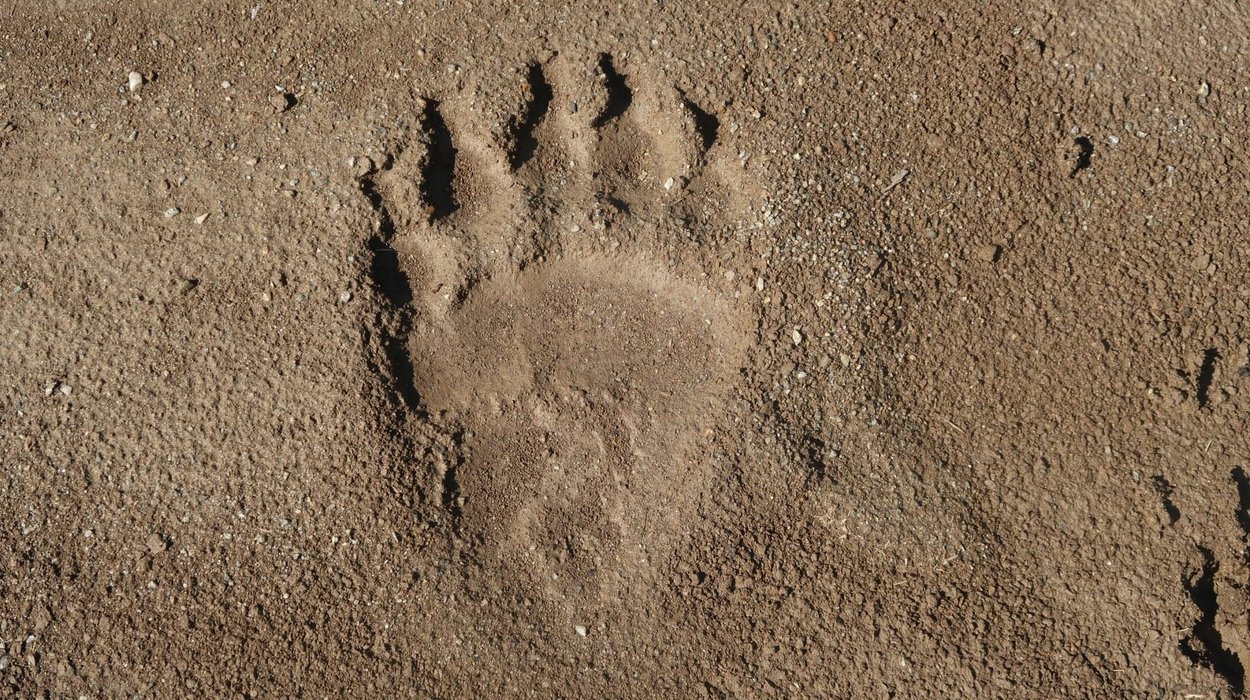 Safety- 9.8/10
Romania is notorious for its a lot of gypsies and it seems like everybody thinks they will steal or even kill you if they get the chance. This myth is false, not much else to say. Yes, there are gypsies a lot of places in Romania, they are easy to pick apart from the masses. But they don't pose any threat whatsoever and usually, they seem to stick with themselves.
As for Brasov, the city is super safe no matter at what time of the day you are here and I would give it 10/10 if it was not for one thing: The bears.
Brasov is located in Transylvania and has the largest bear population in the whole of Europe. While in the city it is completely safe, you might have to be a bit careful if you start hiking in the surroundings. While you should not fear them, showing some respect for the fact that these animals are roaming these lands is for the better. Singing and making loud noises while hiking is usually the best way of keeping them away.
Remember, the bears are more afraid of you than you are of them.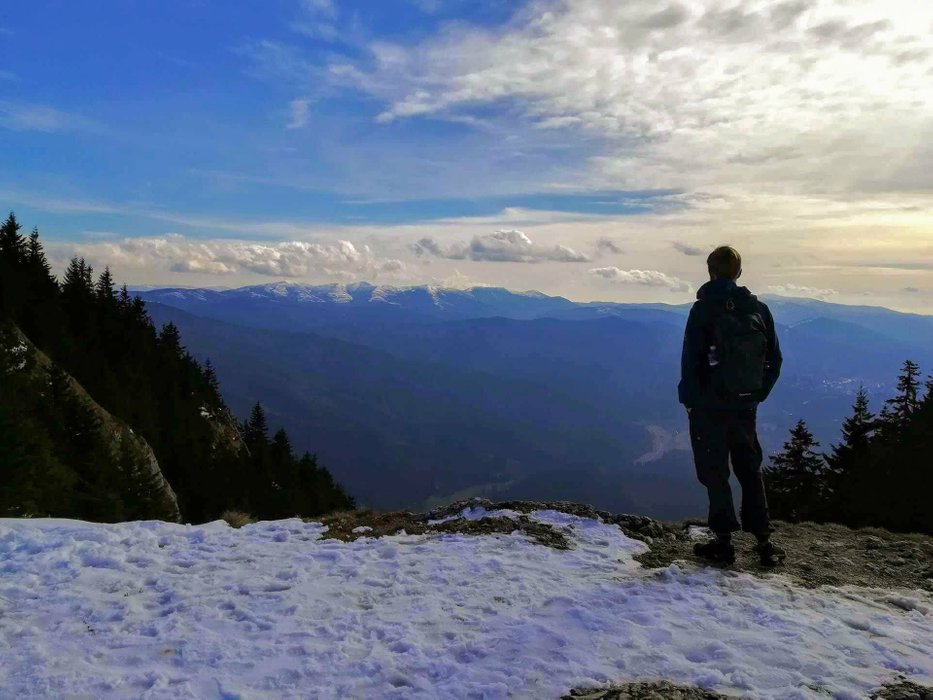 Activities- 10/10
If you come to Brasov you should do it for the easy access to the nature. Brasov serves as a great base to reach all of what transylvania has to offer.
During spring, summer, and autumn you can do anything you wish for. Hiking and mountain-biking routes straight from Brasov. Plenty opportunity for climbing and even paragliding if you like that. The main activities are based on the outdoors and that should be the reason you go to Brasov in the first place.
of course, there's also a lot of castles to see such as the Brann castle(Dracula's castle) that is only 30 minutes in bus away and just as close lays the world largest brown bear sanctuary that is open a couple of hours a day. It is not a zoo, so it's only open during the morning!
The city itself are charming and nice, but it is by no means the main attraction. While it has a lot to show usually 1 or 2 days of exploring the city is enough. The rest should be in the nature around Brasov that serves almost unlimited opportunities.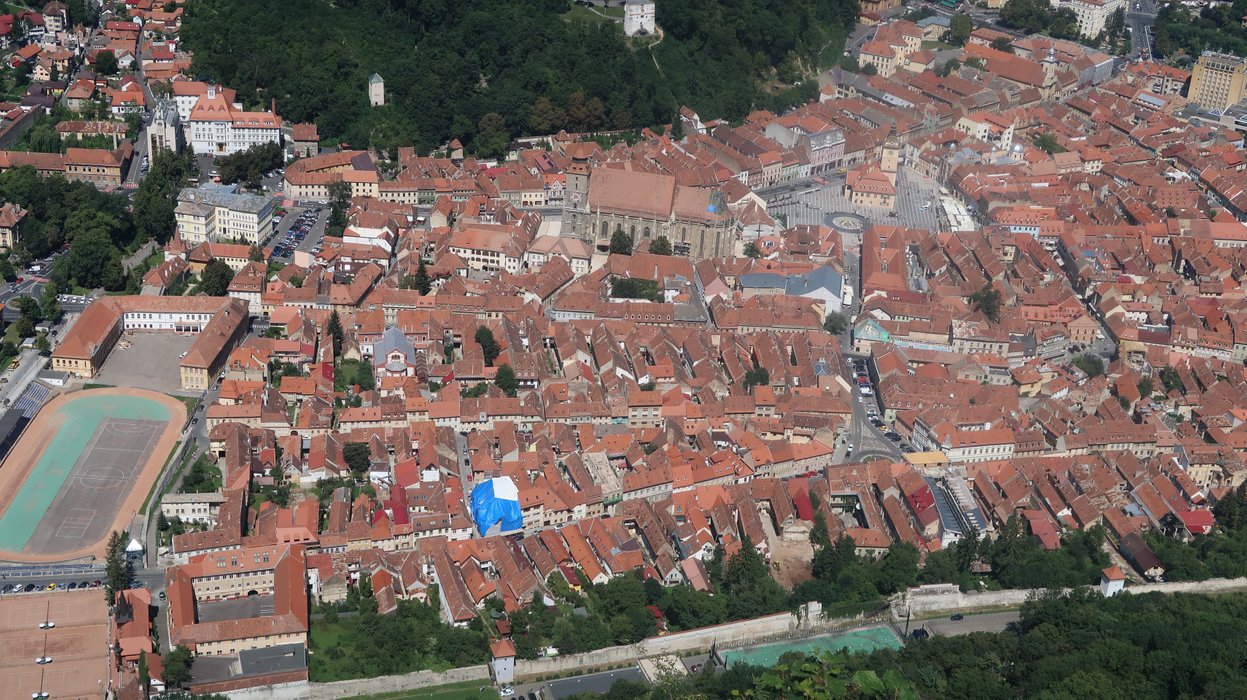 Social Atmosphere - 9/10
Brasov is an amazing place. People are relaxed, happy and very hospital. You will usually also find other like-minded people to join your adventures outside the city.
There's just something about this city and it is in the details. The fresh mountain air, the beautiful city and the people are just making a perfect feeling while you are there.
Transportation- 9/10
Busses seems to be the main way of travelling to and from Brasov. But there's also plenty of trains. There's not much to say than the opporunities are plenty and you shouldnt find any problems with transportation. If you feel like getting a bit closer to some of the locals using "blablacar" is a great way to get around as well. Also hitch hiking is super easy. (a few weeks back I managed to hitchhike a horse wagon).
Infrastructure- 10/10
The water is compeltely safe to drink and many places in the city if you have a empty waterbottle you can refill the water. There's really not much to say here than you got what you need and there shouldnt be any concerns regarding the infrastructure of the city.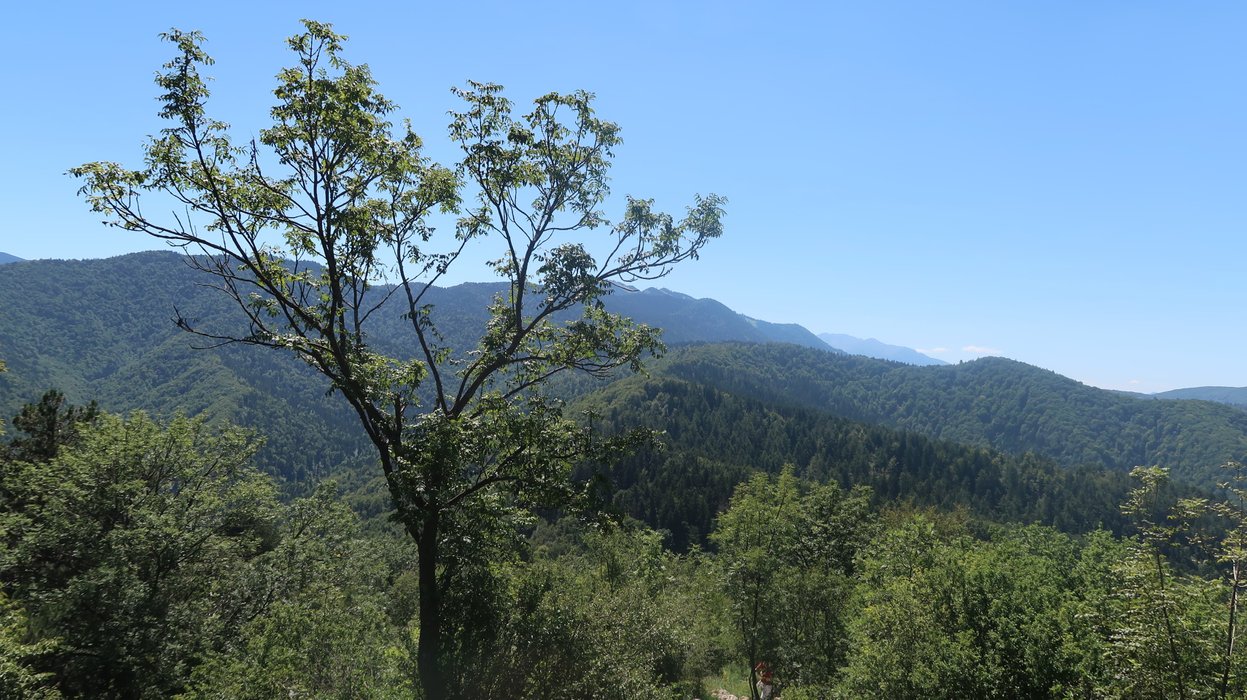 Weather- 9/10
The weather in Brasov can be anything. For example, when I first got here rain and thunder happened almost everyday. But in the other hand after living here for 2 months I think its been sunny ever since. The weather is perfect for outdoor acivities since it never gets too hot(because of the mountains) but also never too cold. It is just perfect and I am still walking around in t-shirt during October. Although be warned, when winter hits Romania(especially Brasov) it can go down to -20 degrees easily.
Overall Travel Pro Paradise Rating- 9.1/10
Brasov is amazing and honstely the only "bad" experience I have had is the food here. While it might not be worth it to travel here for only the city itself. It is by far one of the greatest distinations to take if you love the outdoors.
With affordable prices, endless opportunities for adventures and good weather, there's really no reason for why you should not try to visit Brasov.
Written by: @holm / Mikel Holm Rasmussen
Photo Credit: All photos are taken by me.
___________________________________________________________________
The Travel Pro Paradise Scale!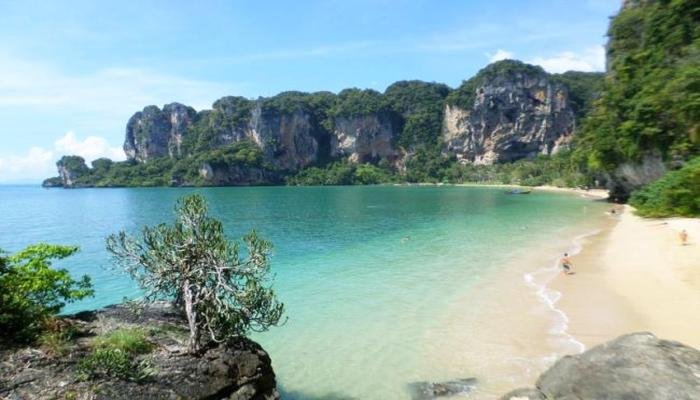 The Travel Pro Paradise Scale is made up of ten categories that help define what makes a destination Travel Pro Paradise. Most information online is all about how wonderful every destination is, as their motive is often to try to sell you something. Travel Pro Reports are all based on real life experience to give the viewer a true idea of what makes a destination great or really not good at all. So here is a breakdown of how us Travel Pro Authors judge a given location.
Affordability
A Travel Pro knows you can get by on about $30 dollars a day in just about any country in the world. The only difference is that do you have to live like a pauper or can you live like a king on this budget? One is for pauper ten is for King!
Accommodation
A Travel Pro knows when there are good affordable accommodation options to choose from. Can you get a private room at a beach front resort for seven dollars like you can in Koh Phagnan Thailand or do you need to spend seventy dollars to get a bed in a dorm hostel like in Amsterdam?
Food
A Travel Pro knows quality food when they see it. The overall food scene should be reasonably priced, delicious, and of top quality to score highly in this category.
Culture
A Travel Pro is a fan of culture and knows a good one when they experience it. To score highly in this category the culture must be warm and welcoming to travelers, interesting, non-oppressive, and have decent morals and values.
Safety
A travel pro knows when they have to be on guard in a foreign land. Can you walk the streets and feel perfectly safe at 2:00 am or do you have to wear your backpack over your chest in the middle of the afternoon?
Activities
A Travel Pro knows when there are fun things to do that won't break the bank. A one rating means you have to empty your wallet just to see a movie. A ten is you can afford it all and there is plenty to do!
Social Atmosphere
A Travel Pro knows it's nice to have other travelers and expats to socialize with. Are we lost in a remote village in China barely able to communicate with anyone or did we just make five new friends today from all over the world?
Transportation
A Travel Pro knows when it's easy and affordable to get around. Is there a tuk-tuk outside your door waiting to take you anywhere in town for sixty cents or are we going to be stuck in traffic watching a taxi meter go up a dollar a minute?
Infrastructure
A Travel Pro knows when not to drink the water. A one on this topic would mean dirt roads, few stores, maybe a village well for water, and the nearest hospital is a helicopter ride away! A ten means you have everything at your fingertips and society functions like a well oiled machine.
Weather
A Travel Pro travels light and warm weather with plenty of sunshine allows us to leave the winter coat at home. Warm, sunny, beach weather year around always should get a top rating as long as it's not the Sahara Desert.
___________________________________________________________________
Are You a Travel Pro?
Do you want to write your own Travel Pro Reports and get up-voted handsomely for a quality report? Message Dan @world-travel-pro on one of his latest blog posts or on steemit chat and he'll send you a copy of the HTML fill in the blank Travel Pro Report format so you can easily make your own Travel Pro Reports! Once posted use the "travelreport" tag and send him a note to have it curated by the @travel-report curation trail.
___________________________________________________________________
Support Travel Reports on Steemit!
All of the Travel Reports can be found retsteemed at @travel-report. Support our Travel Pro Authors by following the curation trail of @travel-report. Simply log into steem auto and add @travel-report to your curation trail. This will help ensure that our knowledgeable Steemit Travel Pros get paid for their efforts.
THANK YOU