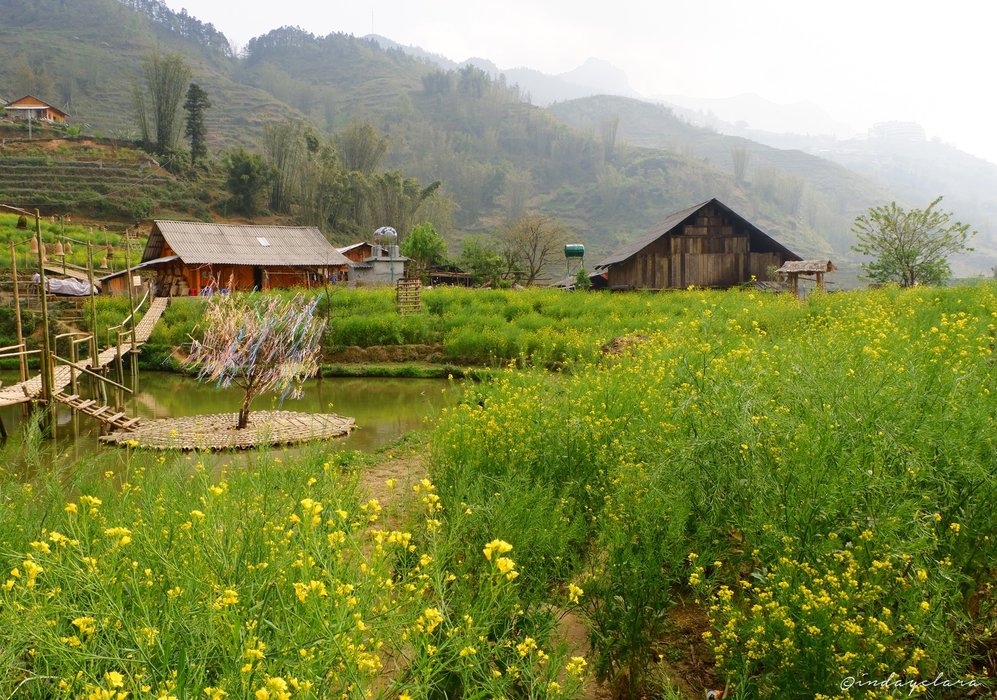 Sapa Town is famous for the trekking adventure. Tourists, travellers or backpackers flock this amazing destination despite the location. And trekking is my thing so this was the first activity I wanted to do! I told myself that "This was going to be a beautiful day!" And indeed, it was. My first destination was the Cat Cat Village located at the Muong Hoa Valley in Sapa, Vietnam. There is no need to hire for a guide. I just did the trek by myself. It's pretty easy using a map and a jar of confidence!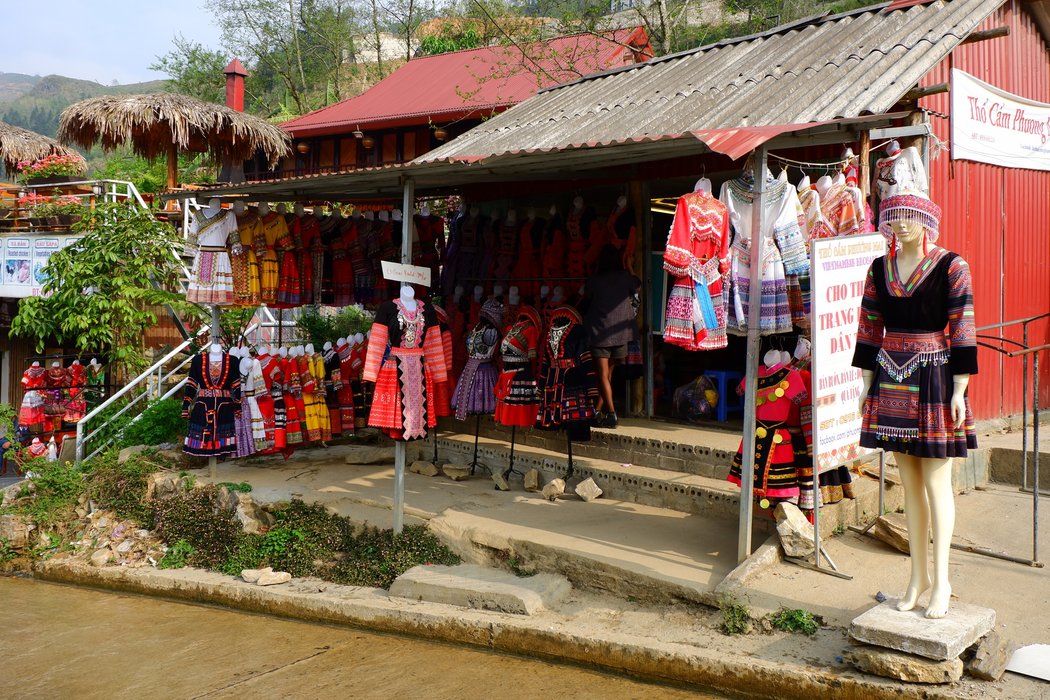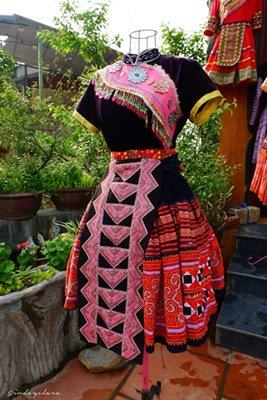 The village was just a kilometre away from where I was staying. It was around 8:00am when I started my trek. I passed by stores with customes displayed. I thought they were on sale but they were actually for rent! If I would have known, I would have taken the chance to wear one! The costumes are the traditional clothing of the H'mong ethnic people. They are vibrant in colors and very attractive!
Once I arrived at the entrance to the village, I bought my ticket for 70,000 VND and asked for a map as well. And when I check it, the village was quite big! I knew then my trek would take me for hours. But it doesn't matter! Because that is what I came for! There are many paths to take but I just went along with my instinct while walking. I knew I wouldn't get lost anyway!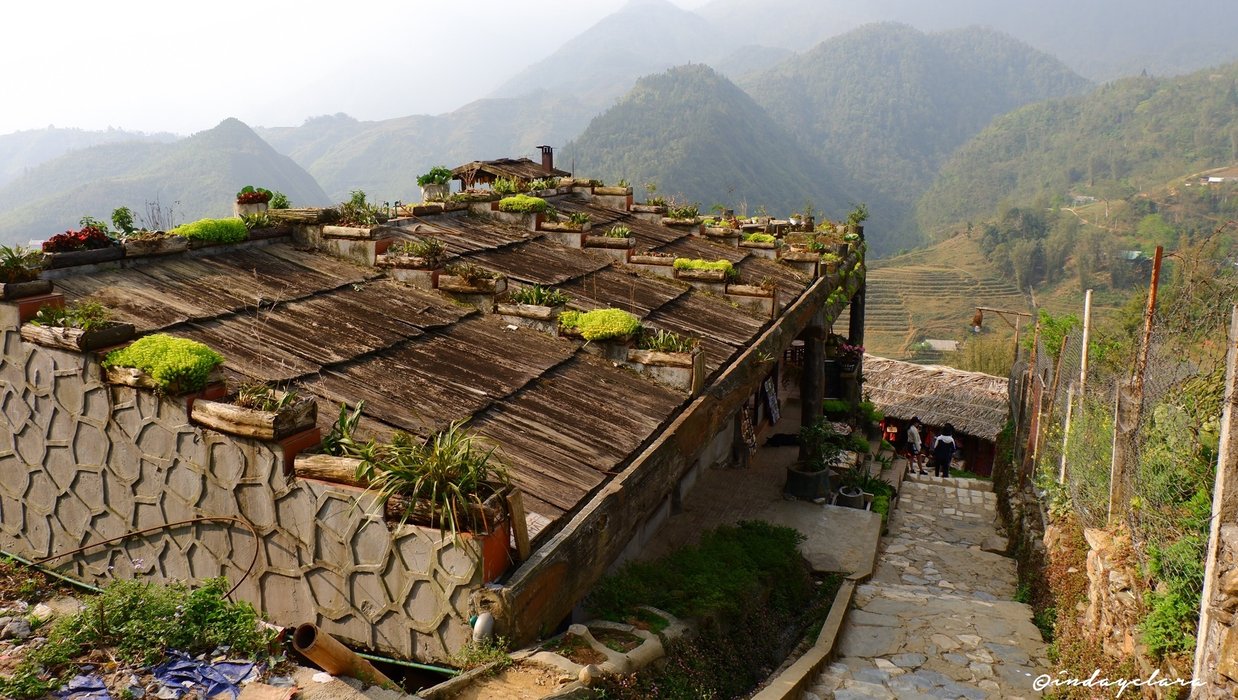 First, I passed by this lovely house with a roof garden! Then I followed a trail with stores all lined up across each other selling the same items. Traditional clothing, jewelry and other souvenirs were sold. Even a cute little girl all dressed up in a traditional H'mong costume was watching over their handmade souvenirs. Oh! By the way, these women villagers are definitely persuasive in selling their items. You just simply have to say "no" even if they will follow you for about 30 minutes just like what happened to me.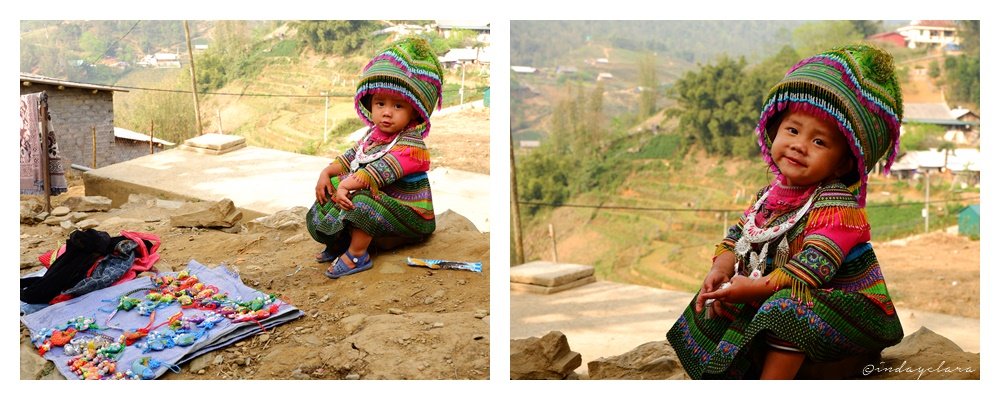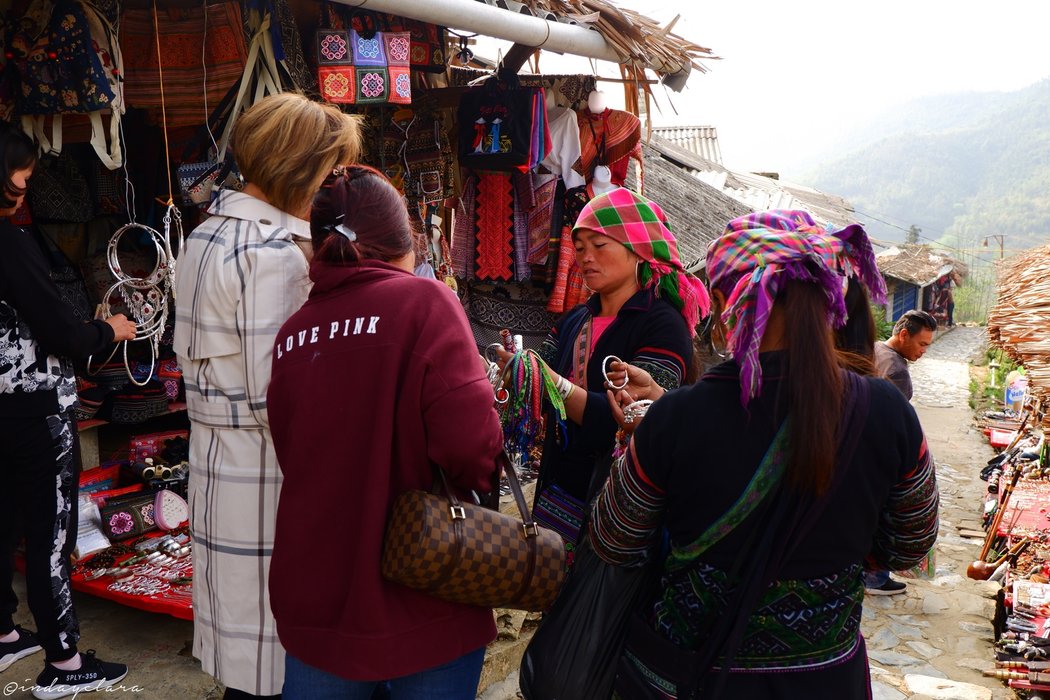 Then I came across what they call the "CROSSROADS" where they have planted a garden of flowers!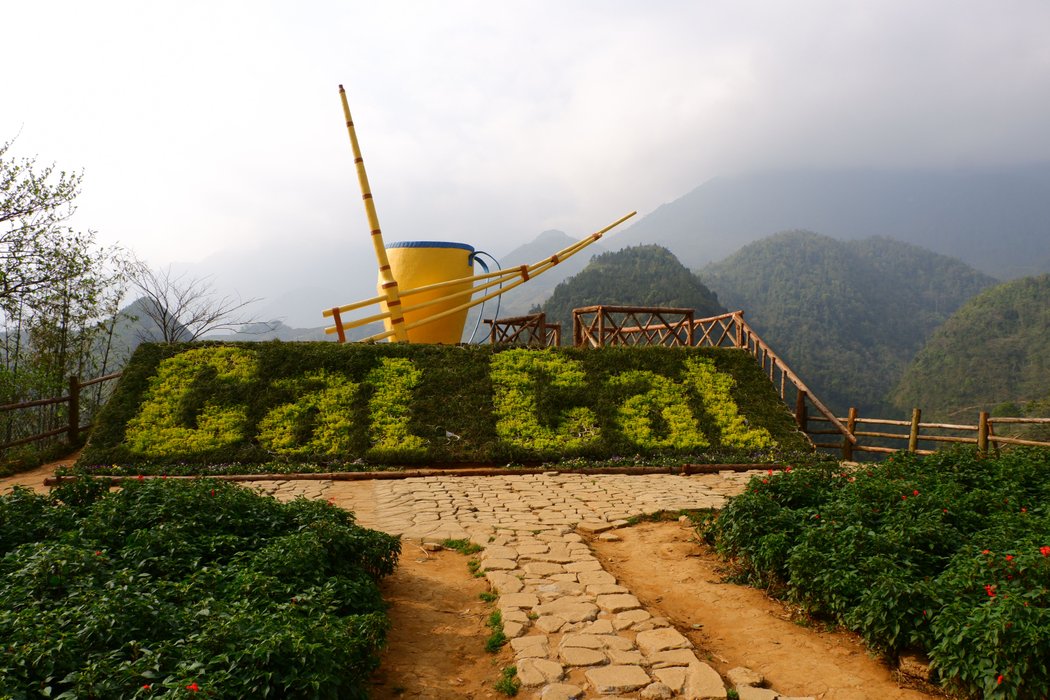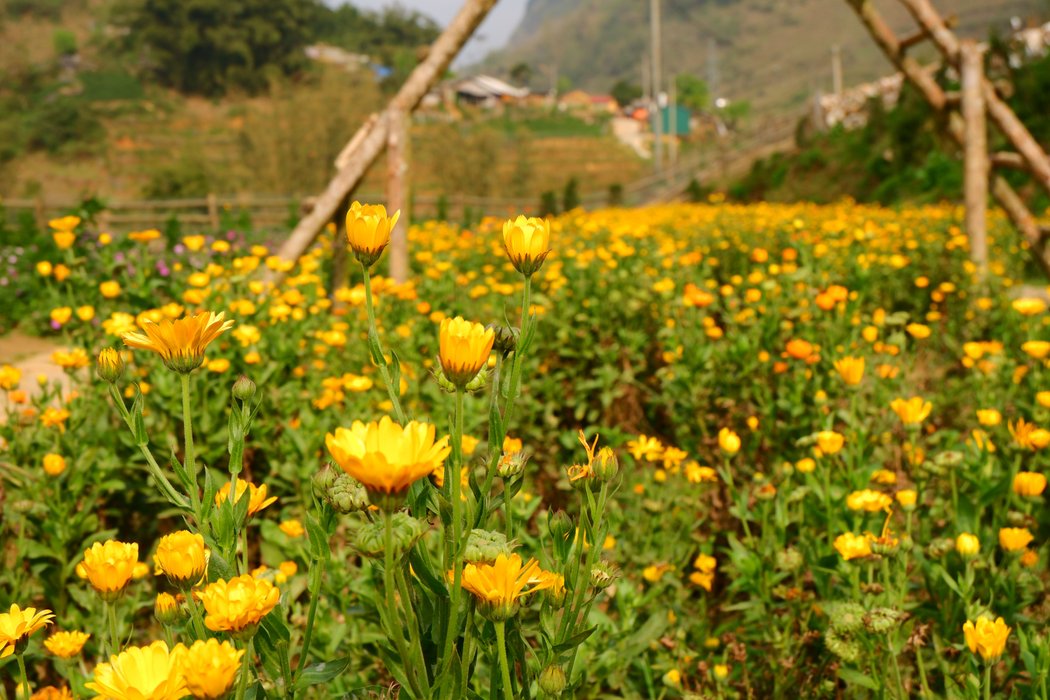 Once I started seeing the rice paddies and the houses, I was in a trance. It was like walking into a beautiful painting of a picturesque scenery! But this one was different. The sun smiled across the beautiful rice paddies against the sleeping mountains. The sound of the little stream down below was relaxing to the ears. This was the real deal! And I would often find myself taking the time to stop and just let the beauty sink in. It was just surreal to be honest! These moments are just incomparable! You know those moments you are just at peace with yourself? This was it!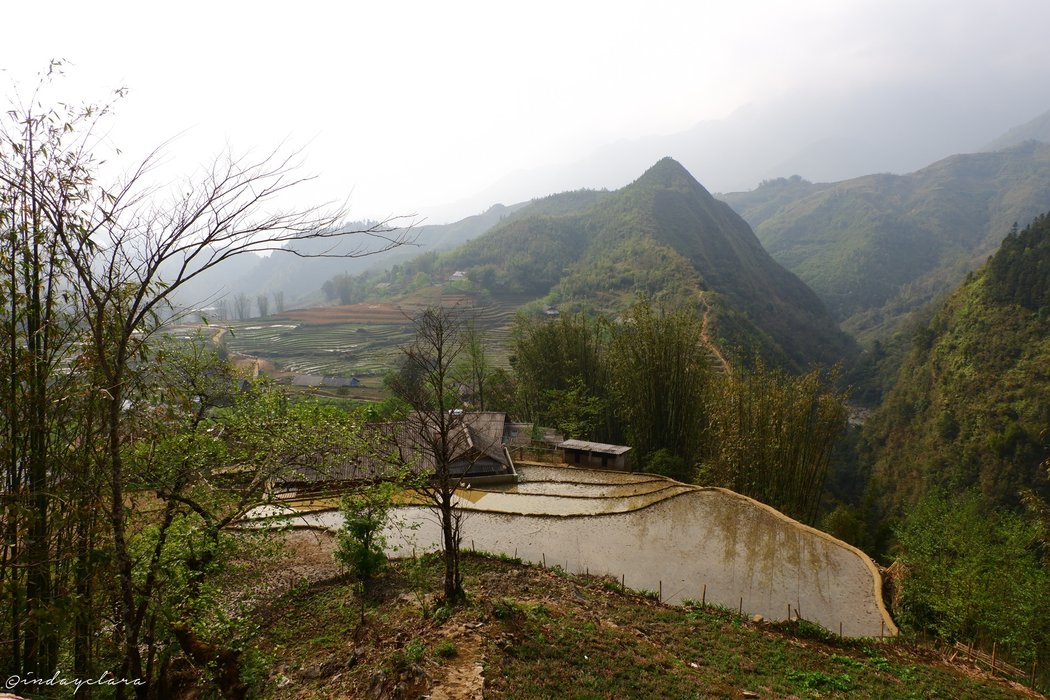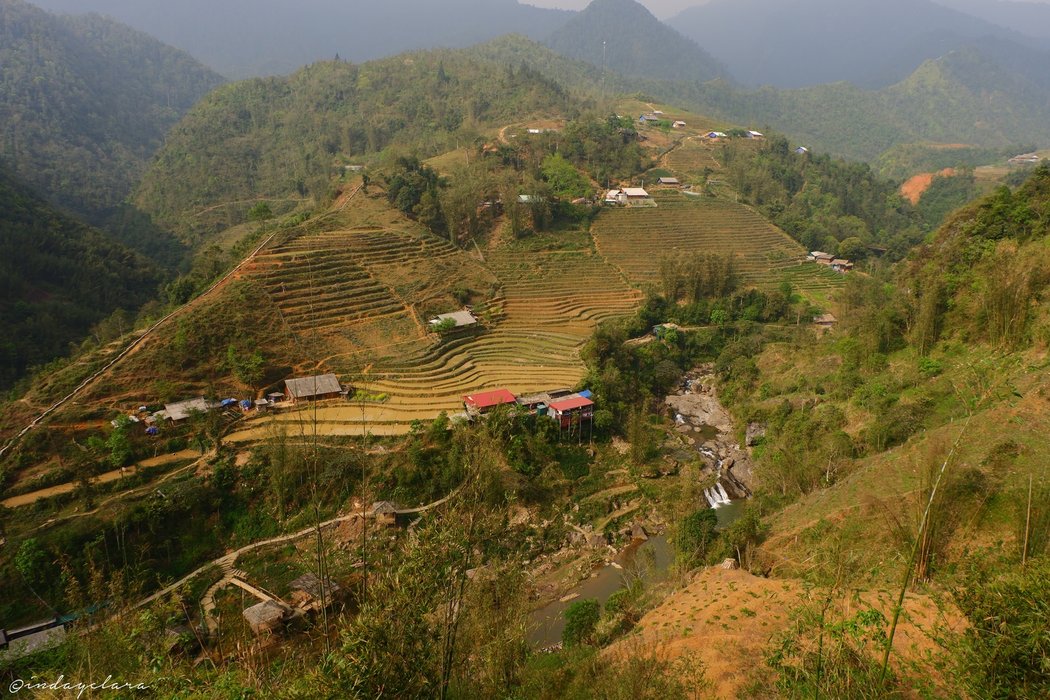 I continued my trek downhill and passed by these three exhibition houses.
H'mong Traditional House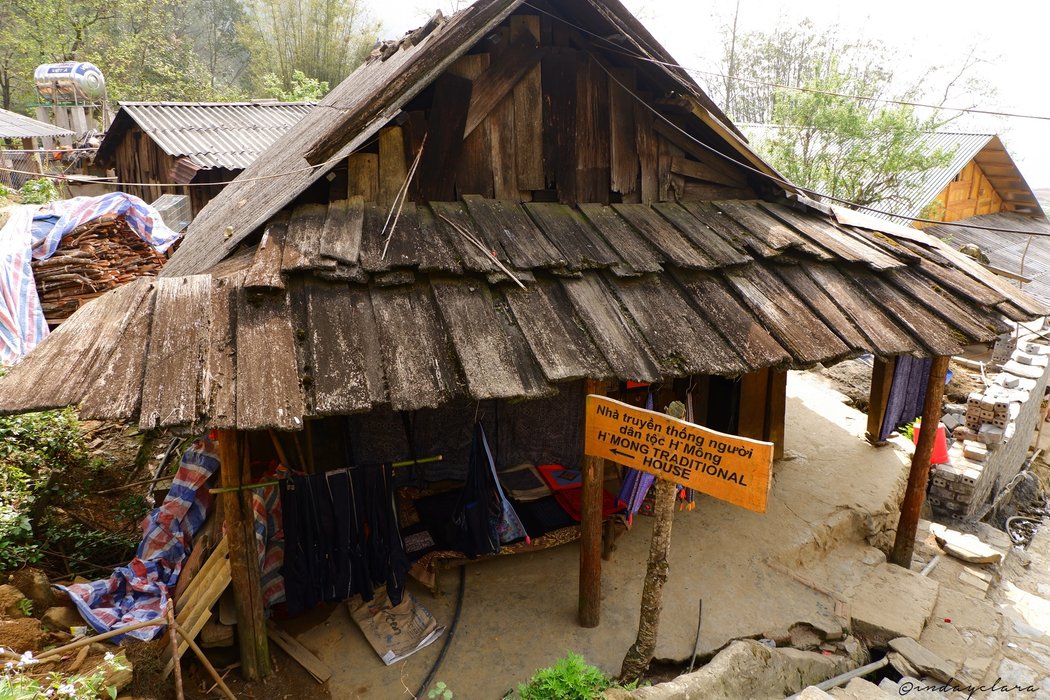 Mud Wall House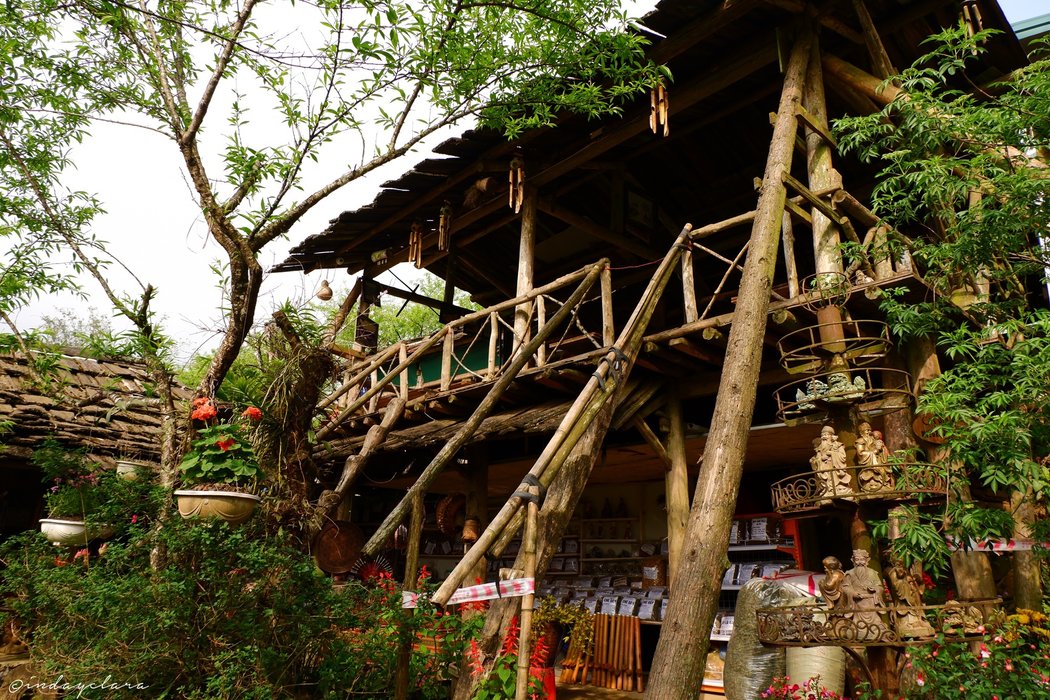 Shaman House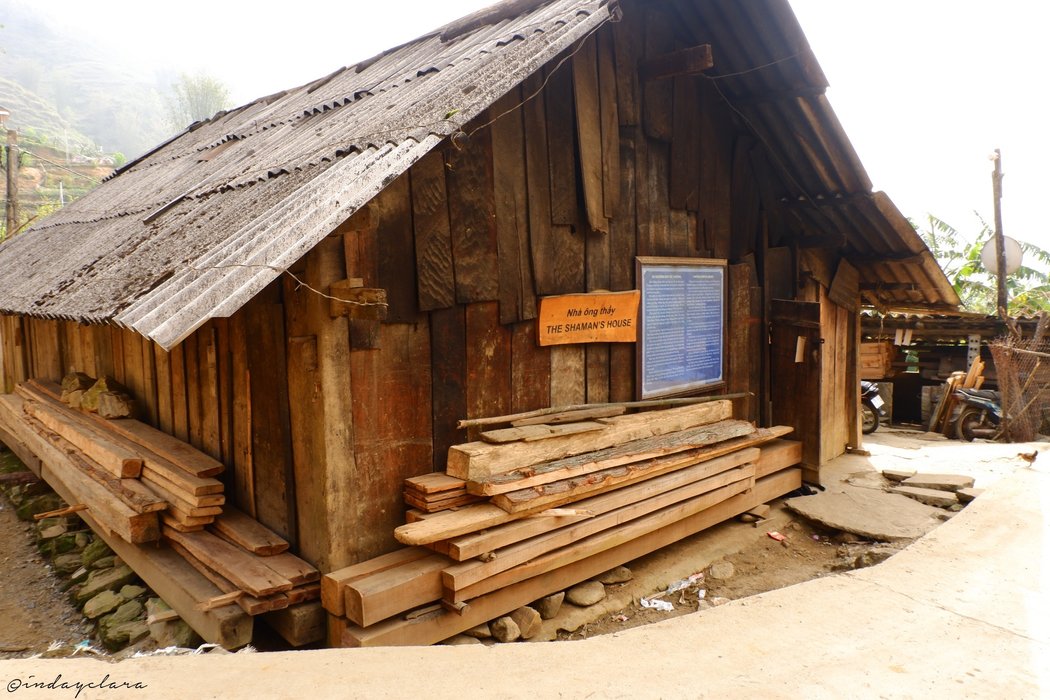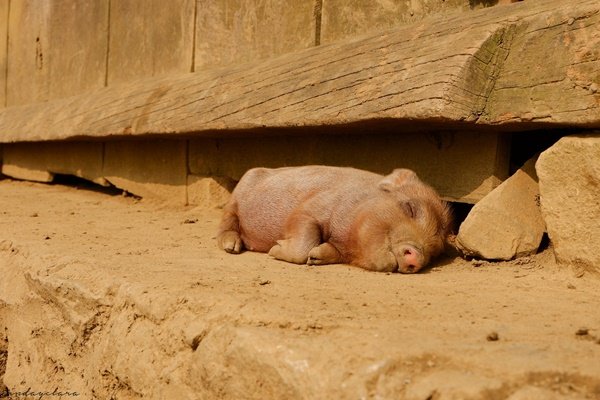 And I stumbled by this happy sleeping piglet. It's siblings were already wide awake but this one is still extending its rest. I can't blame it though, the weather was so cool. I bet you are smiling too!
I continued my walk and arrived at "THE GARDEN". And oh boy, it was more than a garden. It was like I was walking into a dreamy fantasy!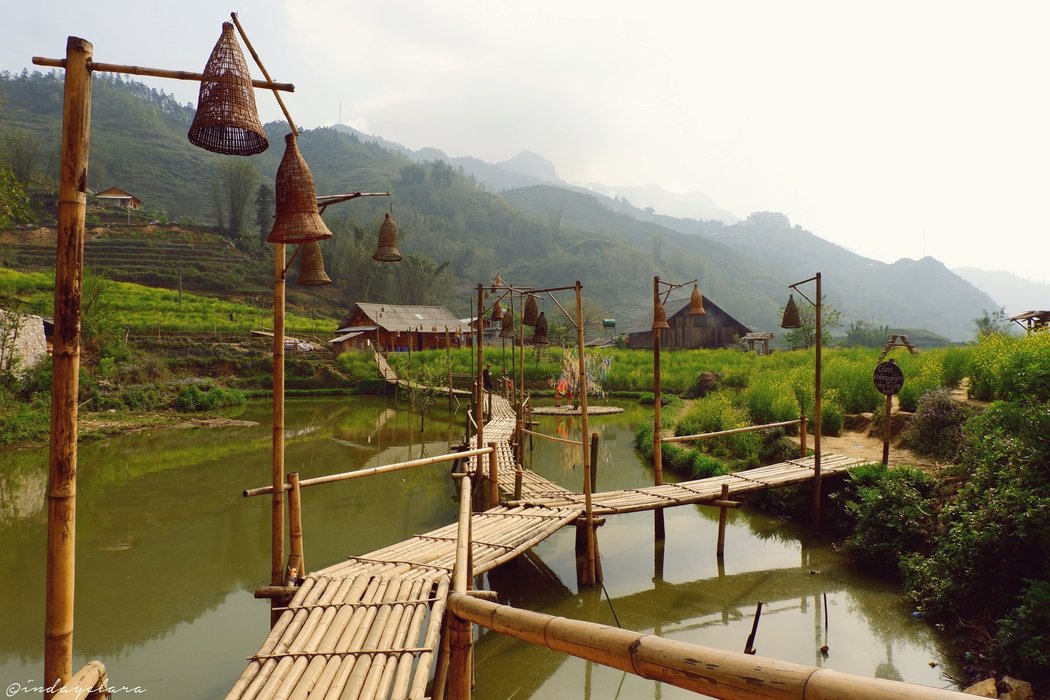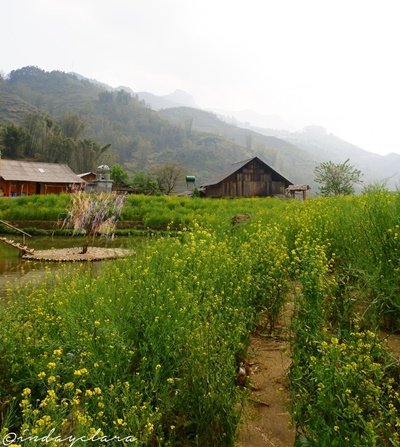 Magical. It would be probably the best word to describe this place. I don't know with you guys but I dared walk the bamboo bridge. At one point, I almost fell into the pond because the railing was loose. It would have been a funny disaster!
This is not the half yet but sure my eyes have feasted on a lot of beautiful stuffs so far! Let's continue this walk. To be honest, just writing about this and even seeing the photographs I took brings me back the emotions I felt when I was there. Even just closing my eyes right now would bring me such joy I couldn't quite contain.
I few steps more and I have reached the "center" of the village. This is where I found a small waterfall. Just simple yet magnificent in its own.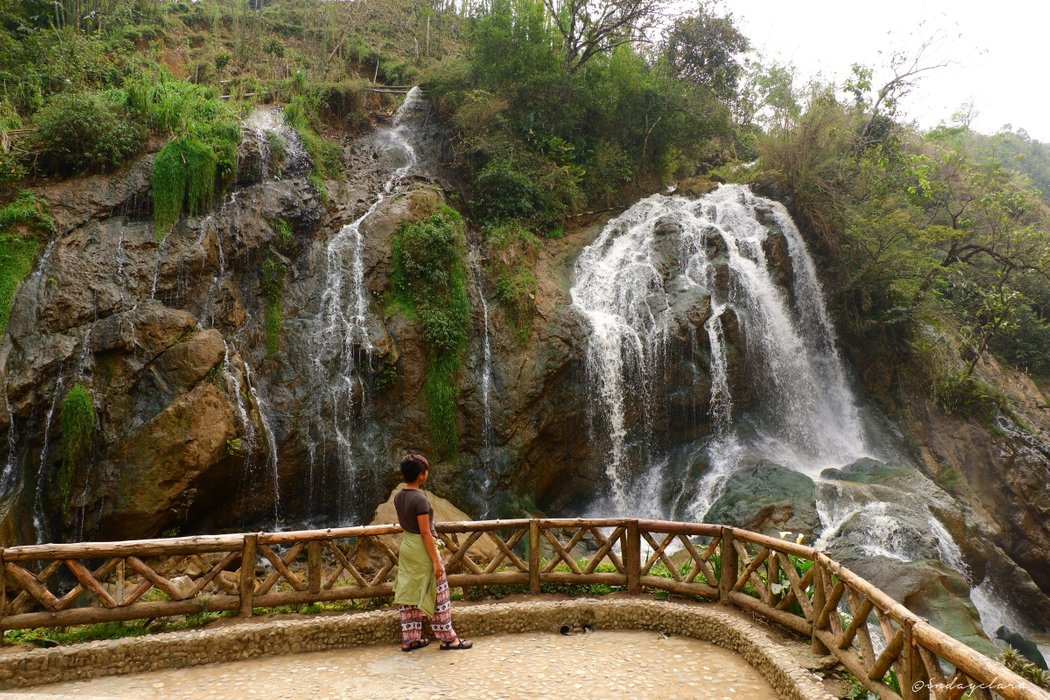 Up ahead, I followed a small path going up a stream. This was called the "GOLDEN STREAM". I washed my face with the gentle water rushing down the stream. It was refreshing indeed!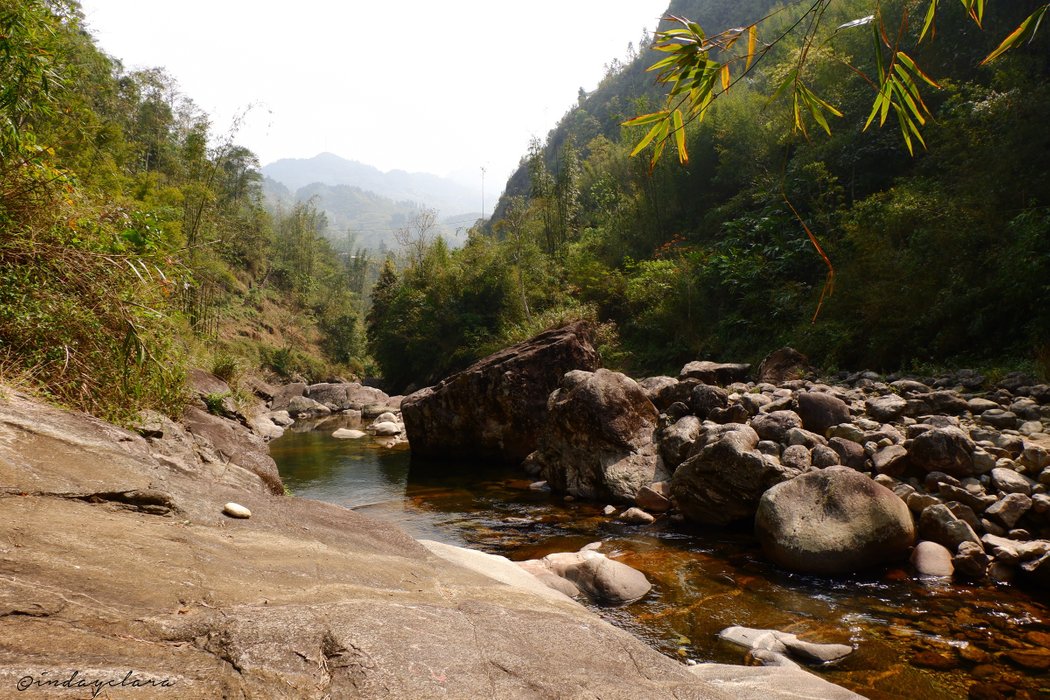 Going back to the town center, I passed by a building and noticed music coming from inside. I didn't hesitate to check inside and found this.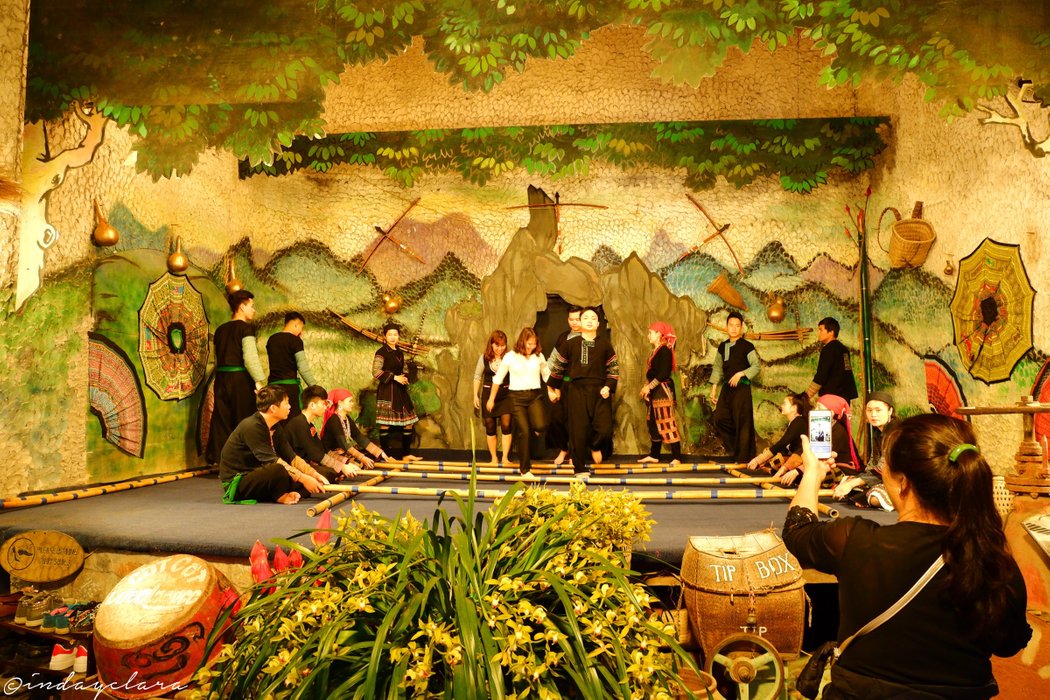 A performing arts show wherein the visitors could join the traditional dance performed! The audience was definitely having lots of fun with them. You could see it in this child's face!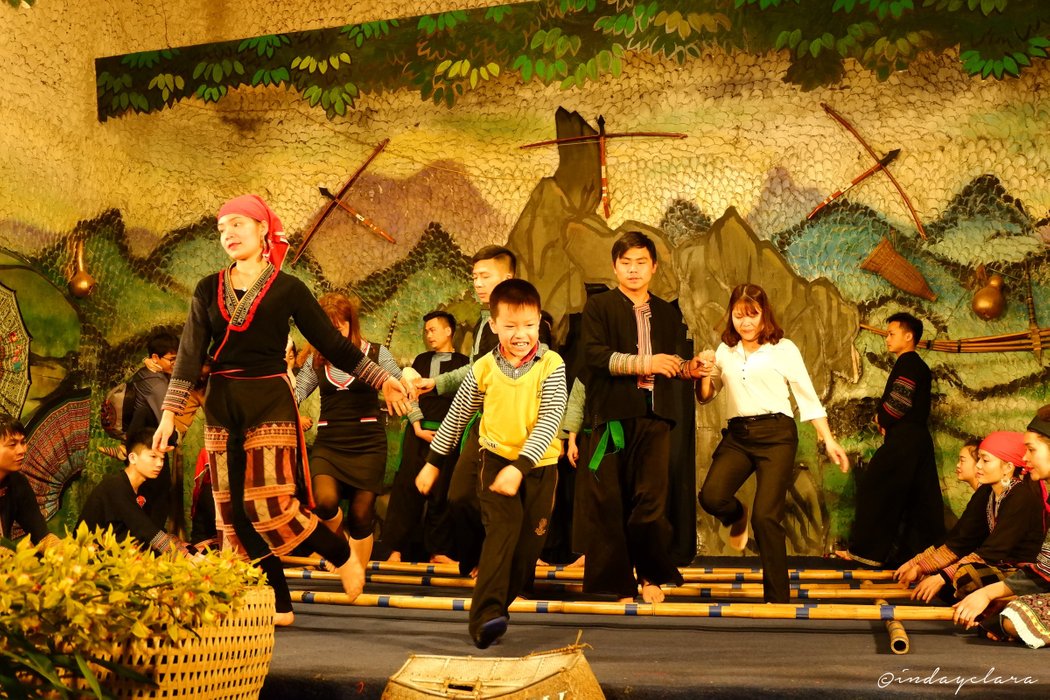 Then I proceeded to where the big mills where located and sure enough, I wasn't disappointed with what I saw. But over the course of years, the place has changed. Comparing it to some an old photo I found in the internet, the place has become transformed to cater the tourists or travelers who come visit the place. Where the traditional houses have been are now replaced with cafes or stores to gain further revenues for the place. Change is inevitable but I am hoping they could still preserve of what was found to original like the mills and the bamboo bridge.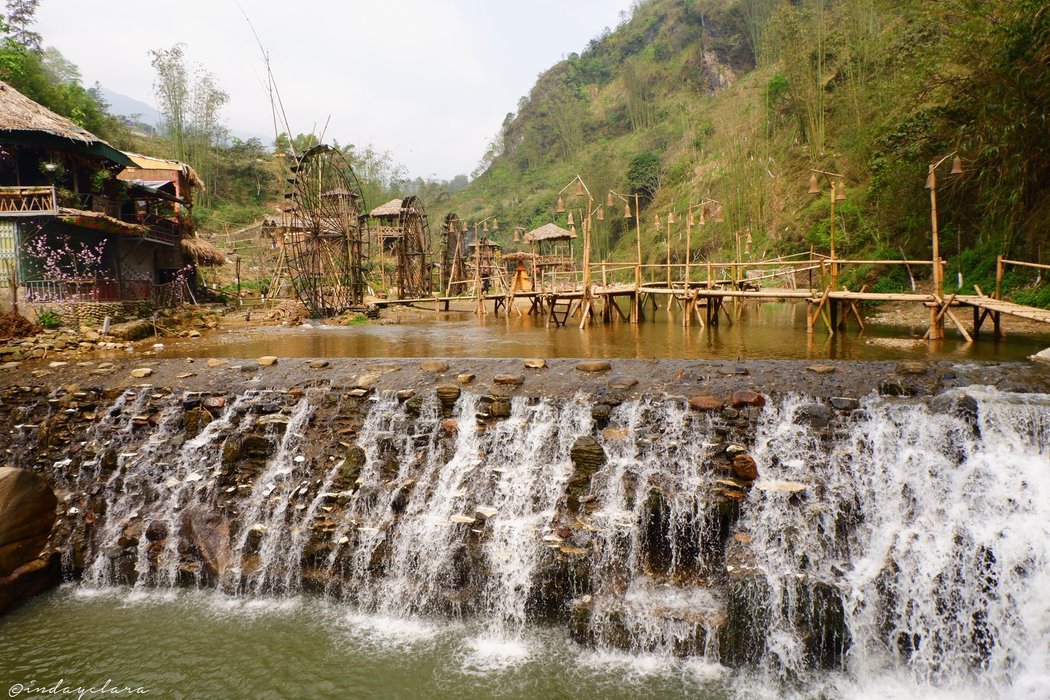 Flower stream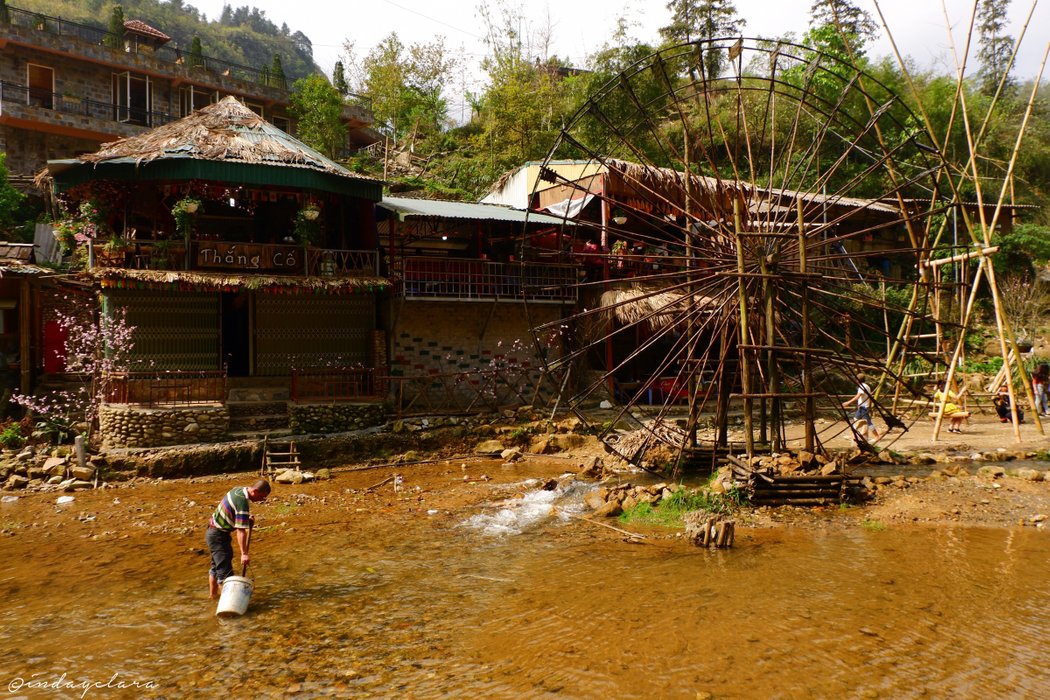 *The man and the mill. *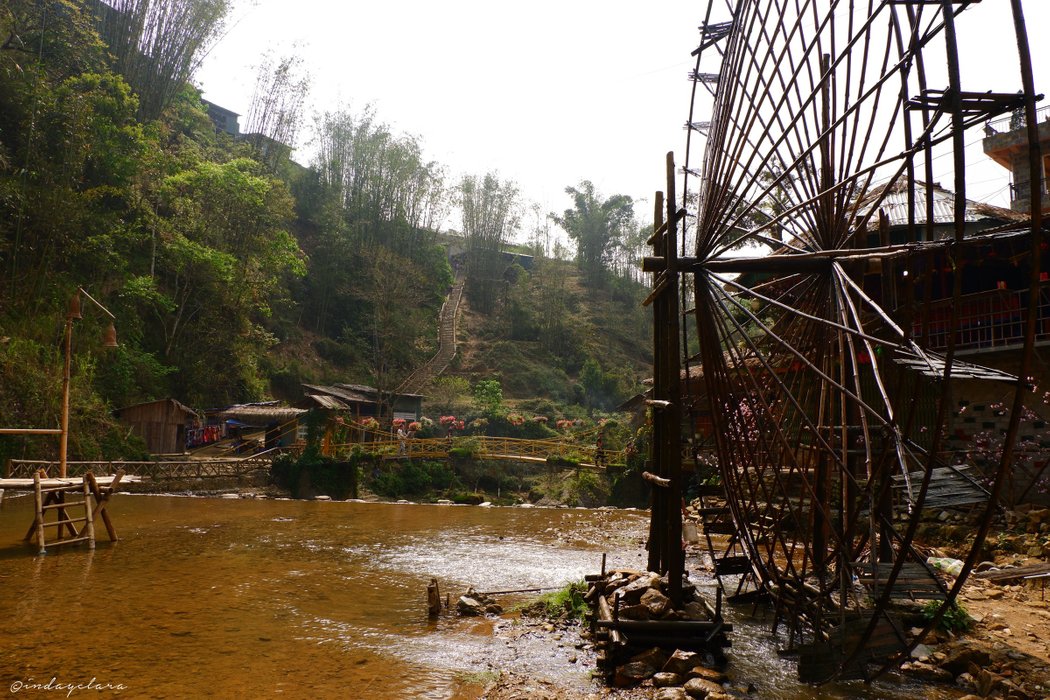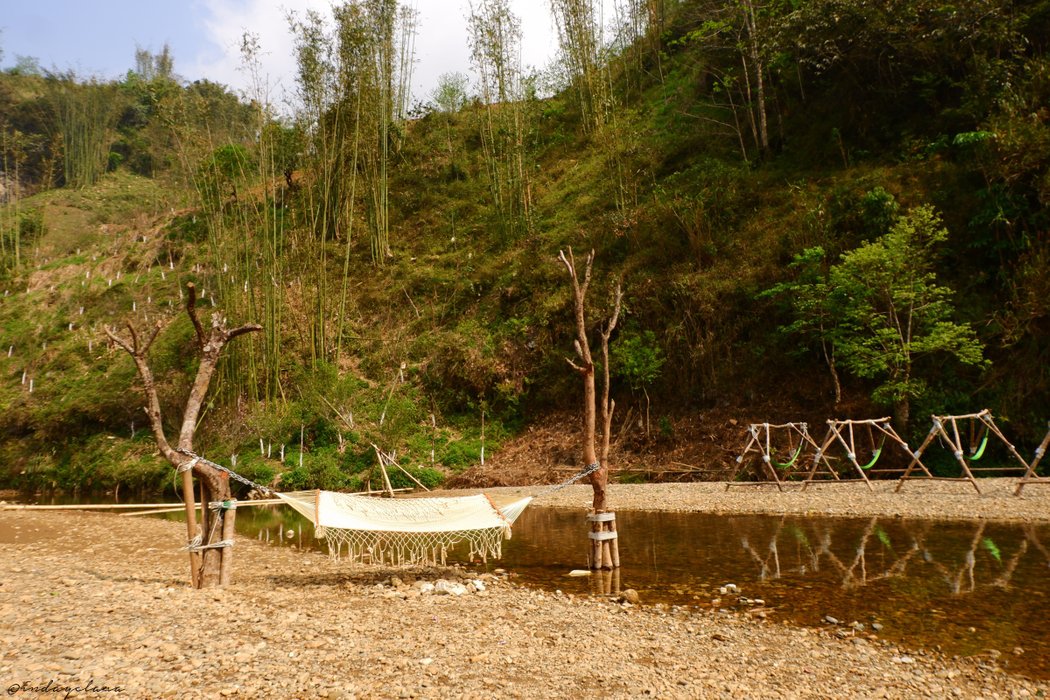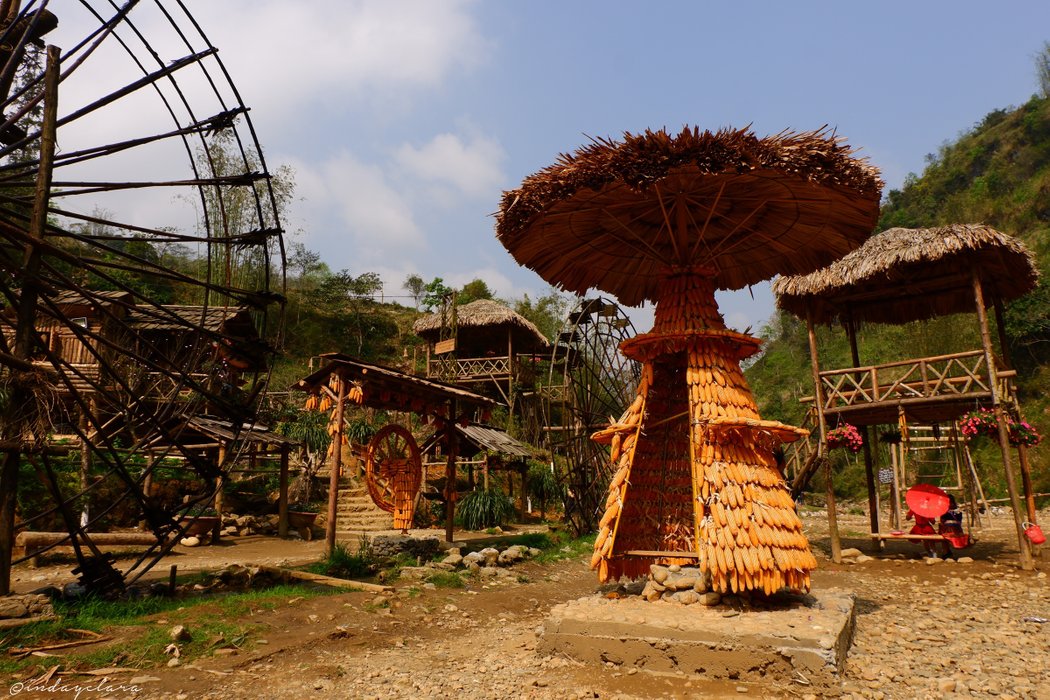 They make corn wine. Haven't tried though.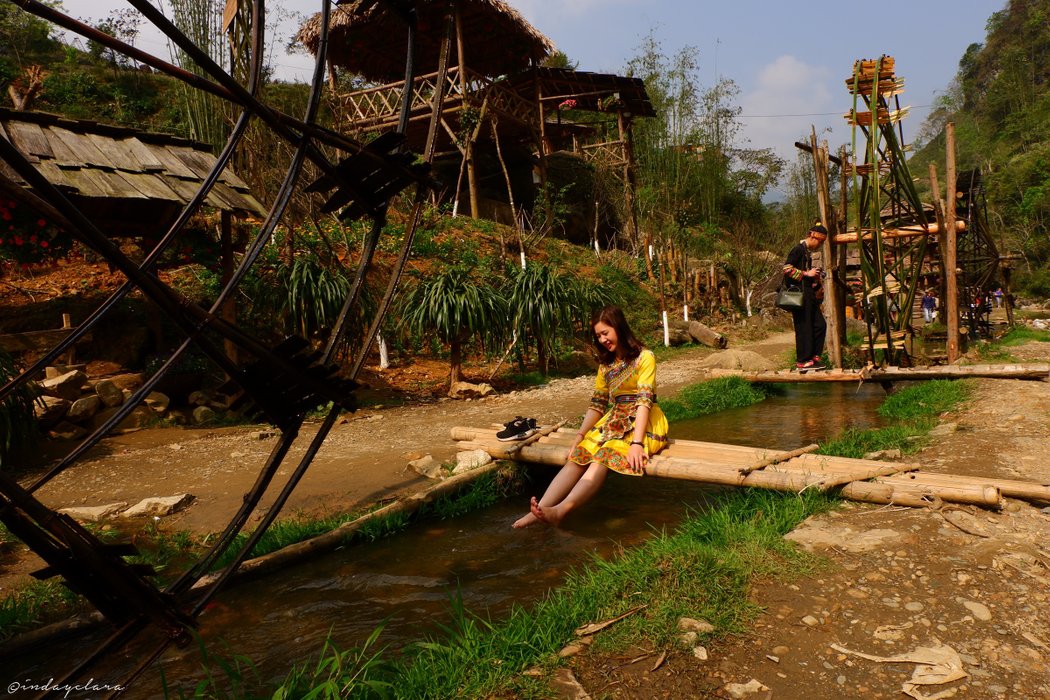 A lady dressed up in the traditional H'mong custome enjoying
the cool water as she dipped her feet in it.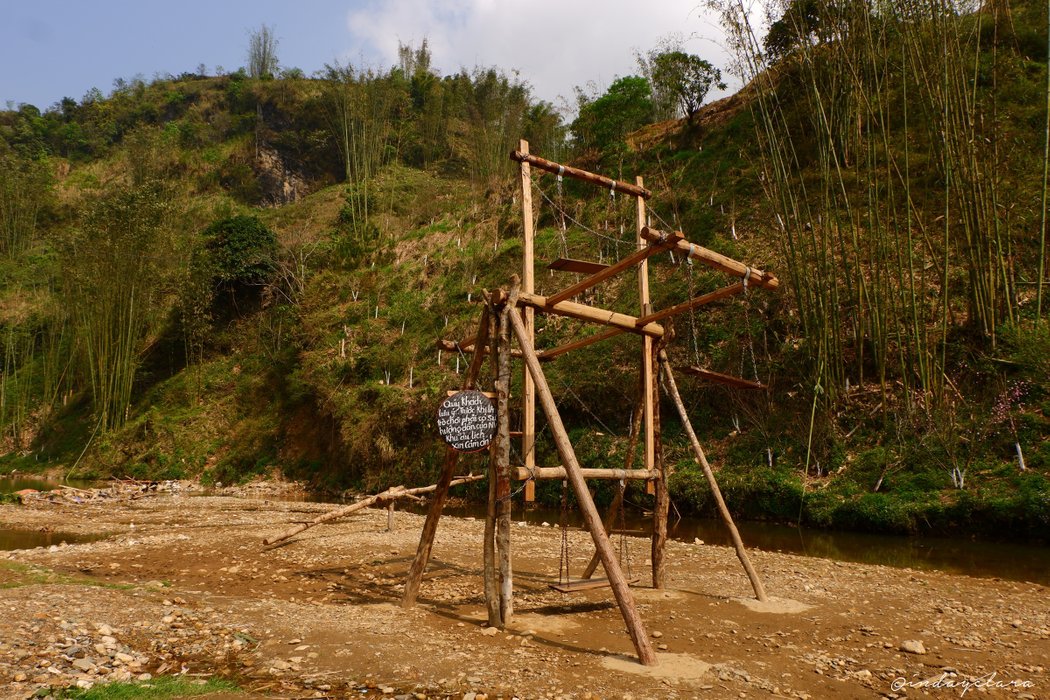 What used to be a playground. Didn't find any kids playing with it.
Those were the highlights of my trek to Cat Cat Village. I did enjoy every bit of what I experienced here. There was a magical feel to it. I hope you and I could visit the place together next time! Wouldn't it be nice? Definitely recommending this place to anybody who wants to see the countryside of Vietnam. It is definitely worth it!
Stay tune guys! I still have lovely stories to tell.
Steem On and Always remember