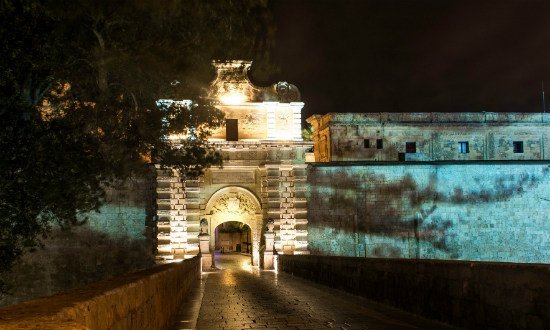 Rabat and Mdina, although closely located, each has something different to offer. Rabat has several sites from different times in history, as well as the very well-known catacombs. Mdina is a city like no other on the Maltese Islands. Although being a fortified city, like many on the Maltese Islands, from the moment you approach the city, you notice just how different it is to all the rest, and for that, there is a reason. Visiting Mdina, The Silent City, is definitely a must for anyone who comes to Malta.
The town of Rabat got its name from when the Arabs where in Malta and in Arabic it means "suburb", as it is located in the suburbs of Mdina, which was the capital city of Malta in the time of the Arabs. Half of the town today still has the remains of the Roman city of Melite, before the was resized under the Fatimid occupation.
Mdina, also known by Melitta, Melitte, Madinah, Medina, as well as Citta Vecchia or Citta Notabile, was the old capital of Malta back in the antiquity till the Medieval times. It is a fortified city and the town of Rabat is found just outside the Silent City of Mdina. In the 8th century, the city was founded as Maleth by the Phoenicians but later was renamed to Melite by the Romans. The Silent City, as it is referred to, is on the tentative list of the UNESCO World Heritage Sites. The ancient city was larger than the one that stands today. Mdina remained as the centre for Malta's nobility and religious authorities, the property was passed down from generation to generation.
The Silent City of Mdina is built on a plateau that has been inhabited from prehistory as well as in the Bronze Age. When the Phoenicians colonized Malta, around 8 century BC, Maleth was founded on this plateau. In 218 BC, it was taken under the rule of the Roman Republic and got renamed to Melite. Some interpretation of the Acts of the Apostles say that when Paul was shipwrecked on the shores of Malta, he was greeted by Publius, the governor of Melite at the time, and Paul cured his father. This led to the population of Melite to convert to Christianity and Publius becoming the first bishop of Malta, followed by becoming the bishop of Athens and being martyred in 112 AD.
Read full article:
https://www.innakay.blog/malta-rabat-mdina-the-silent-city/