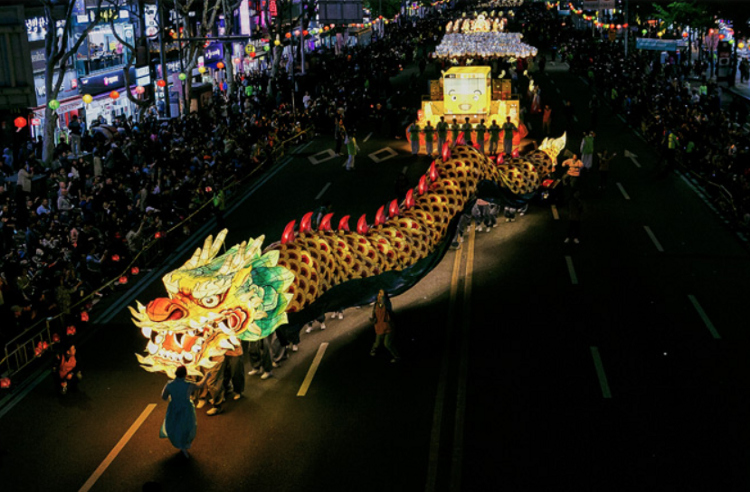 ---
Let's continue our virtual trip to Korean Spring Festivals. Last time we visited the Flower Festival, today is time for the Lantern Festival.
---
Another popular festival in Korea, which takes place in the spring, is the Lantern Festival. The official name of the festival is the Lotus Lantern Festival. It is dedicated to the birthday of Buddha. This year, the Lantern Festival was postponed until the end of May.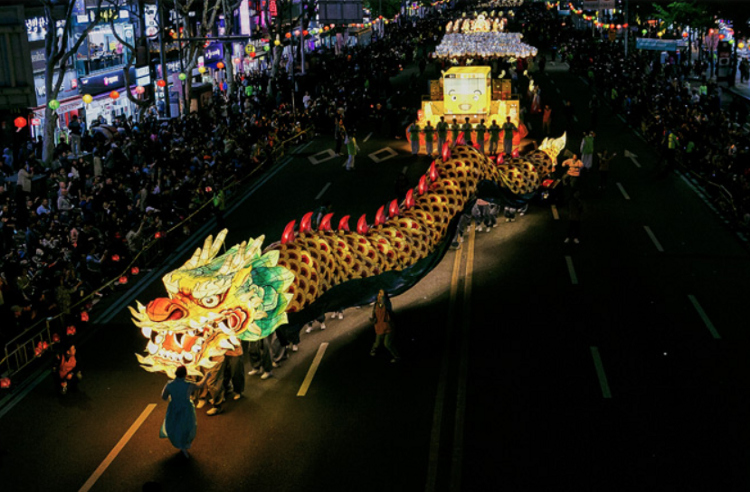 The Lantern Festival is organized by the City Hall with the support of the Ministry of Culture, Sports and Tourism, the Buddhist Association of Korea and other organizations. Usually, the festival takes place for almost 2 weeks. But the most grandiose event is held on the last day of the festival when more than 100 thousand lamps are lit in night Seoul, and a festive parade is taking place along Jongno Street. A month before the festival, all roads of the city are decorated with pendant lights of different colours that light up at night, illuminating the roads.
In addition, an exhibition of lanterns is installed in the Buddhist temples of Bongeunsa, as well as along the Cheonggyecheon River. Every year, the exhibition presents a variety of lights. And in Buddhist temples are special services and events. Anyone can come to the Jogyesa temple and make their lotus lamp.
In addition, concerts and performances are held in the city, most of which are free. Free performances of traditional Korean dances and songs are organized on the square near Jongqak Station. So anyone can come and have a good time.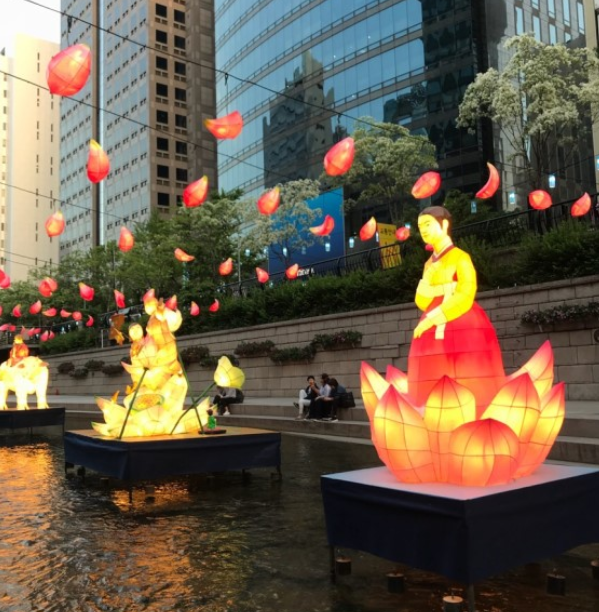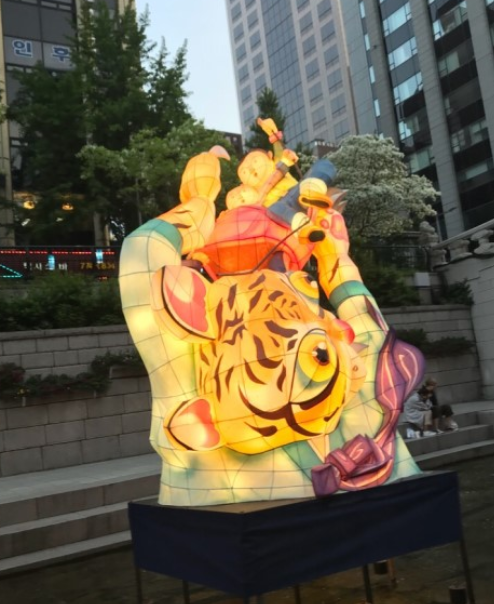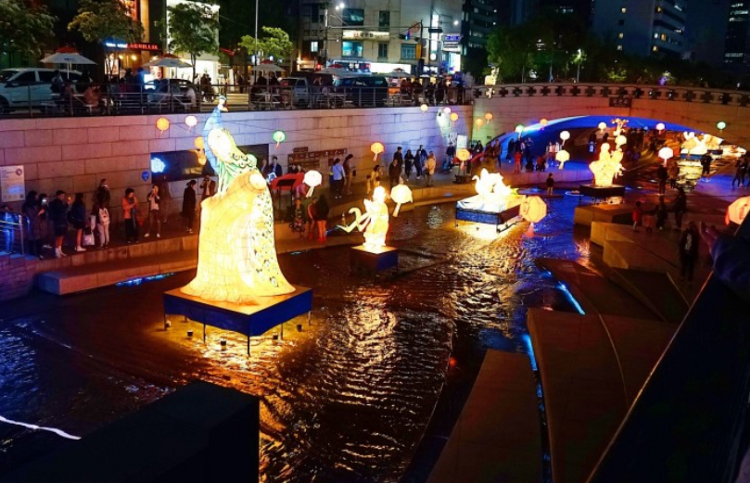 Buddha's birthday is celebrated in all cities of South Korea, and the city hall of each city organizes its holiday. This year Buddha's birthday was on April 30th. And it wasn't celebrated as usual.
For Buddhists, the most important is the dharma ceremony, which takes place in the temple. Dharma means "truth" or "path."
Buddhism came to South Korea in the 4th century and for a long time was the main religion until Christianity was brought to the country.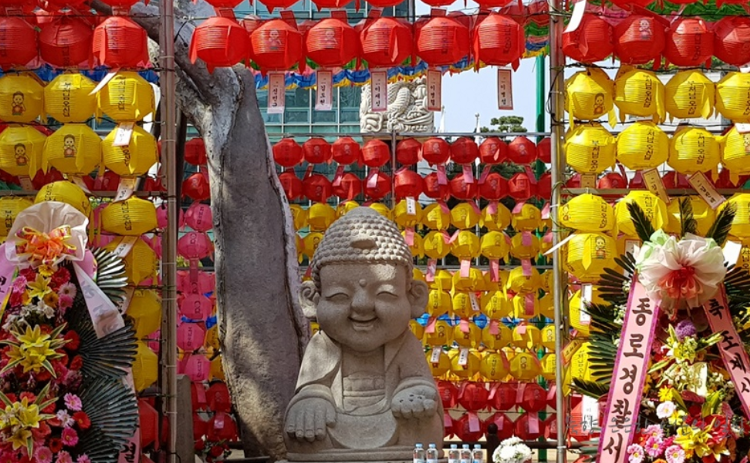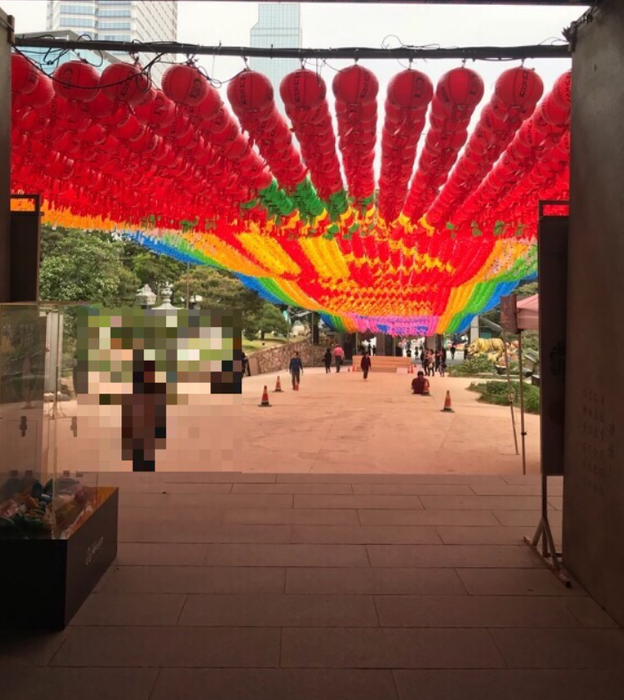 Official website of the festival: http://www.llf.or.kr
---
My homepage: www.irisko.me
If you have any questions about Korea don't hesitate to contact me here or via instagram