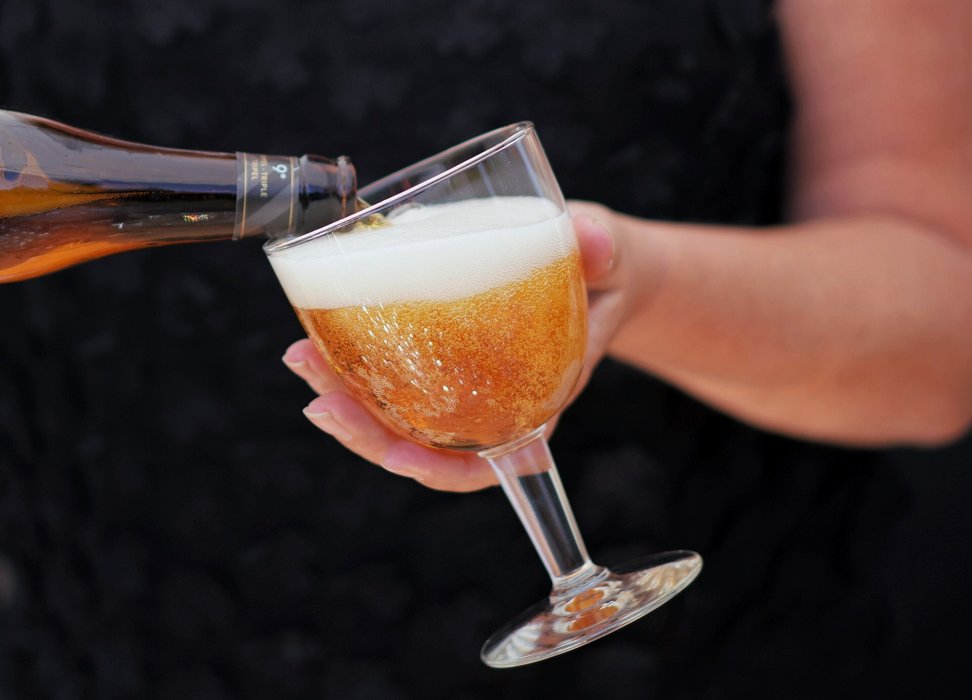 ---
How's it going my Steemit friends? Today I'm sharing my photo journal of a beautiful weekend - great quality time spent with family and friends. It's the anniversary of Tongerlo Abbey in Belgium, so there's an event of celebration with beers, snacks, music performance and vespers in the church. And it happened to be sunny, so everything looked even more pleasant. The climate is a bit weird this year in Europe right? Normally it's pretty chilly already at this time of the year in Western Europe. But yeah, nobody is complaining about the warm sunshine. At least I don't mind. Stay even longer please! :)
大家好!今天分享的是周末在比利时的Tongerlo修道院度过的美好时光。比利时国家虽小,啤酒却有两千多种,它历史上的最初酿造也是起源于修道院。这里的啤酒文化被联合国教科文组织列为人类非物质文化遗产。各种啤酒也有自己专属的玻璃杯,一般都印有名称和商标,有不少还有独特的外形。据说如果有酒保将啤酒倒错玻璃杯,轻则被众人耻笑,重则丢掉饭碗,可见比利时人对啤酒是有多上心~ 呵呵。


Now follow me for a tour in this lovely abbey and its back garden:
First, it's the church and a court yard with a typical Flemish style. Pardon me for this incomplete view of the building - I was using a prime lens, and it's already the furthest spot I could run to for the photo... ;)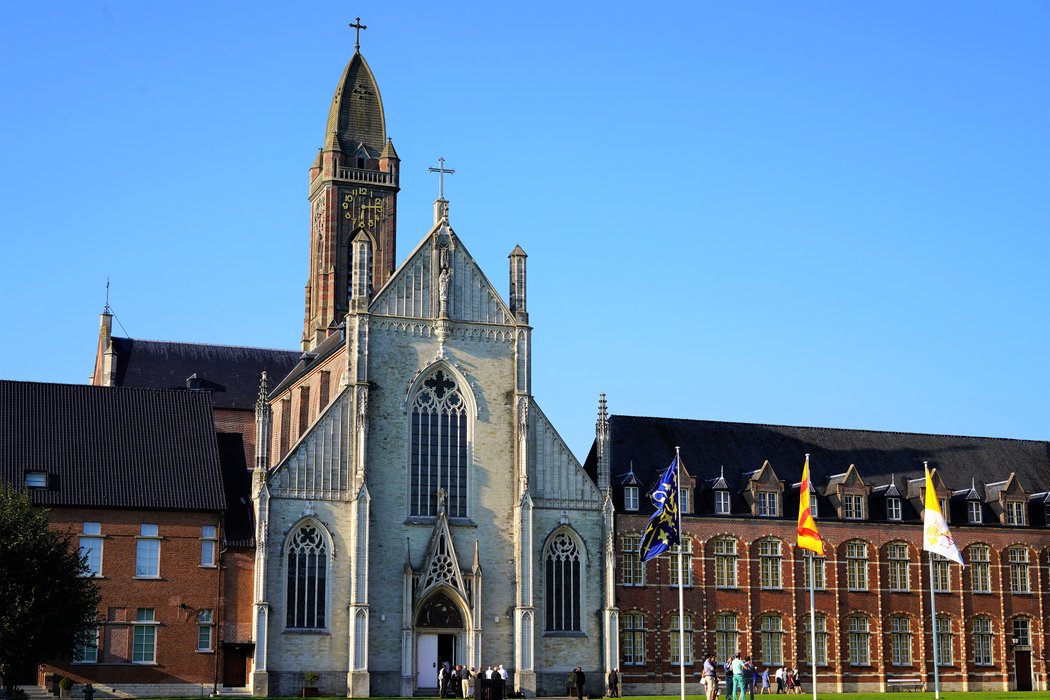 Tongerlo Abbey was founded in 1128 in honour of the Blessed Virgin Mary, and it used to be quite influential in the district of Northeast Belgium and the south of the Netherlands. Since 1545, this Abbey has been home to a replica of "The Last Supper" by Leonardo Da Vinci. It's a valuable copy, since it reveals many details that are no longer visible in the deteriorated original fresco.
这座修道院建立于1128年,曾在比利时西北和荷兰南边的地区很有影响力。1545年以来一直藏有达芬奇大作《最后的晚餐》的复制品。由于原壁画历经沧桑损毁,很多细节已经不复存在,而这幅复制品为现今的研究提供了很多珍贵的参考。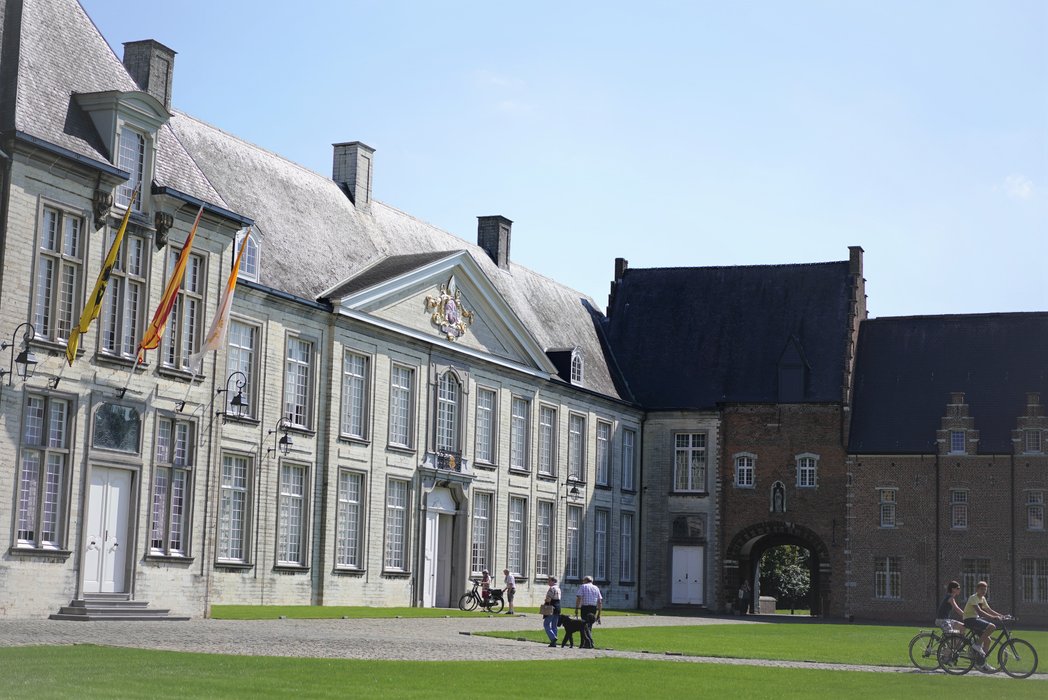 ---
After the entrance, you will see these beer stands. Belgium is a small country, but it boasts over 2,000 different beers, each of which requires a unique glass. Belgian beer culture is listed by UNESCO as intangible cultural heritage of humanity. Like chocolates, French Belgian fries and waffles, it's something Belgians are pretty proud of. So don't miss the chance to try them out if you come here!
早在12世纪时,比利时的修道院就开始酿造啤酒。那个时候,饮用水不像现在这么干净,所以酒精度相对较低的啤酒成为了更为卫生的饮料。起初,当地的修道院得到天主教堂的允许,通过酿造并发放啤酒来筹集资金。接下来的几个世纪里,酿酒方式逐渐发展成熟,一直到19世纪中前期,第一座特拉普派修道院啤酒厂开始运营,而当时可是只有修道士才能享用啤酒呢。
Since we are now in an abbey, we are served with their own beer. In fact, beer brewing started in abbeys in Belgium dating back to the 12th century. At that time, the relatively low-alcohol beer was seen as a more sanitary option than drinking water. The local abbeys first brewed and distributed beer as a fund raising method under the Catholic Church's permission. In the following centuries, the brewing methods have been evolving. Only until the 19th century, the first Trappist brewery in Belgium started operation, and that beer was exclusively for the monks.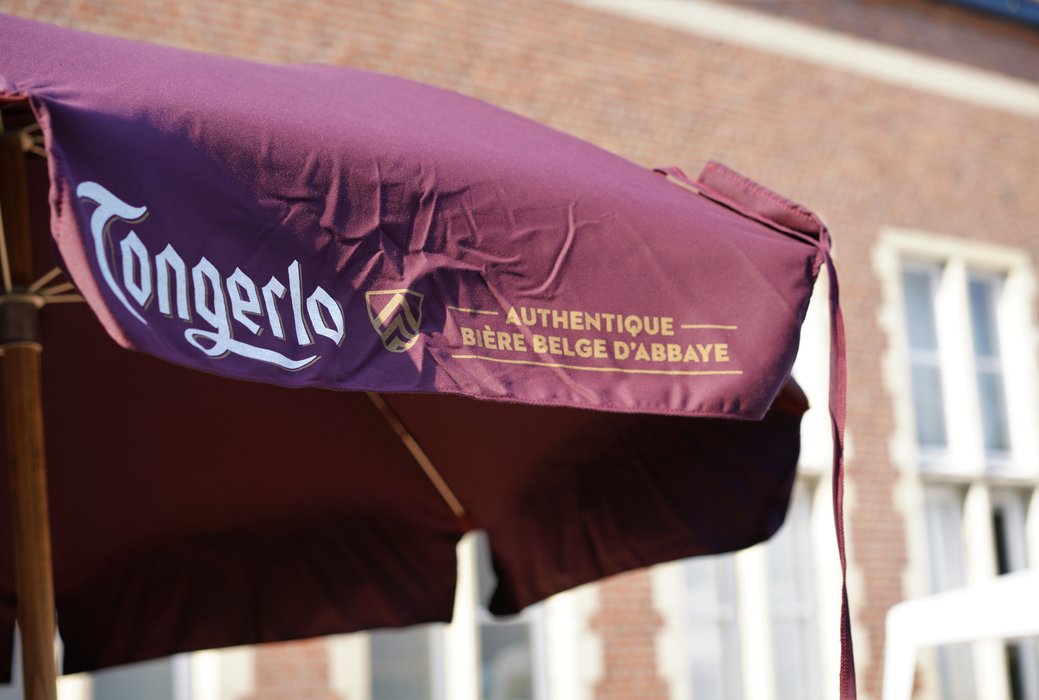 As you can see from this green list, 3 Tongerlo beers with different alcoholic strengths are offered:
从下面的酒单上(那张寒碜的绿纸 ;)),就能看到三种不同酒精度的Tongerlo啤酒: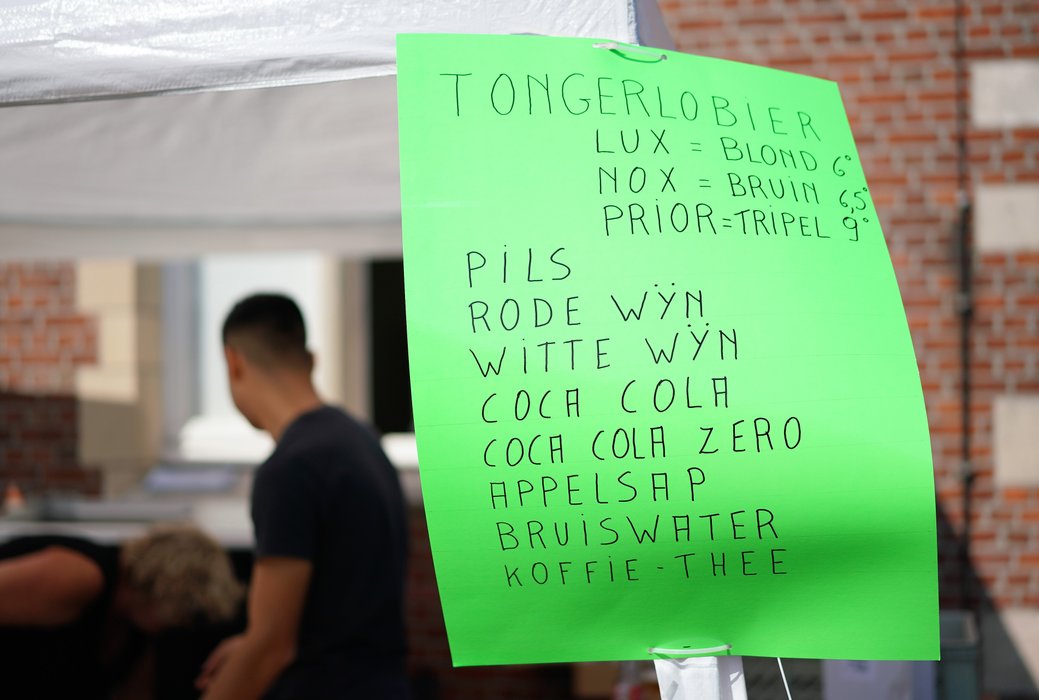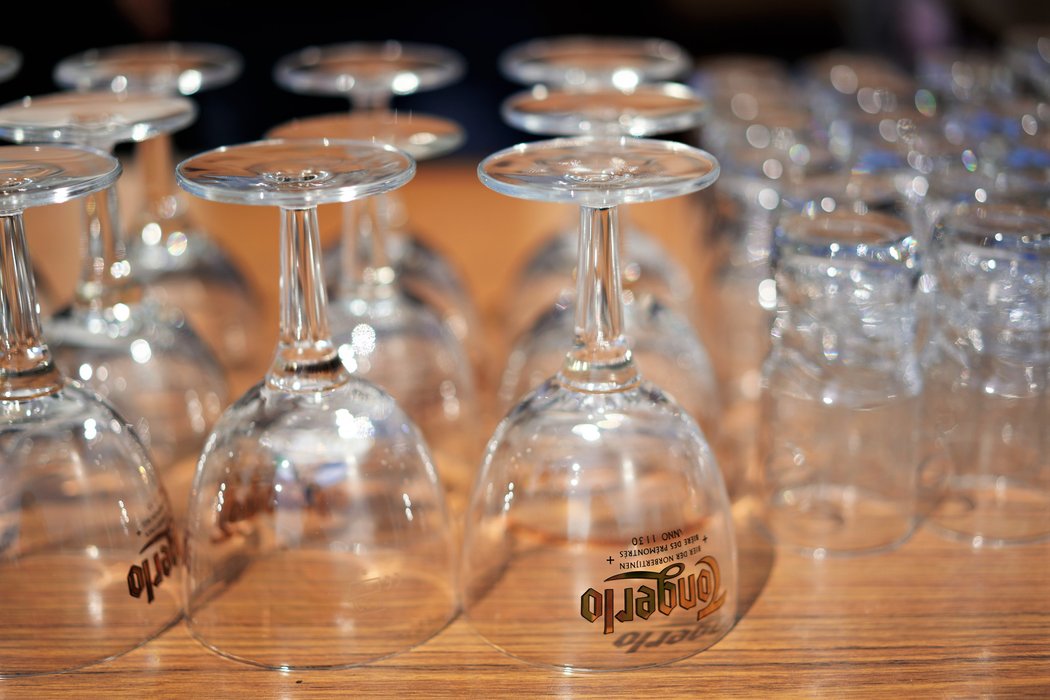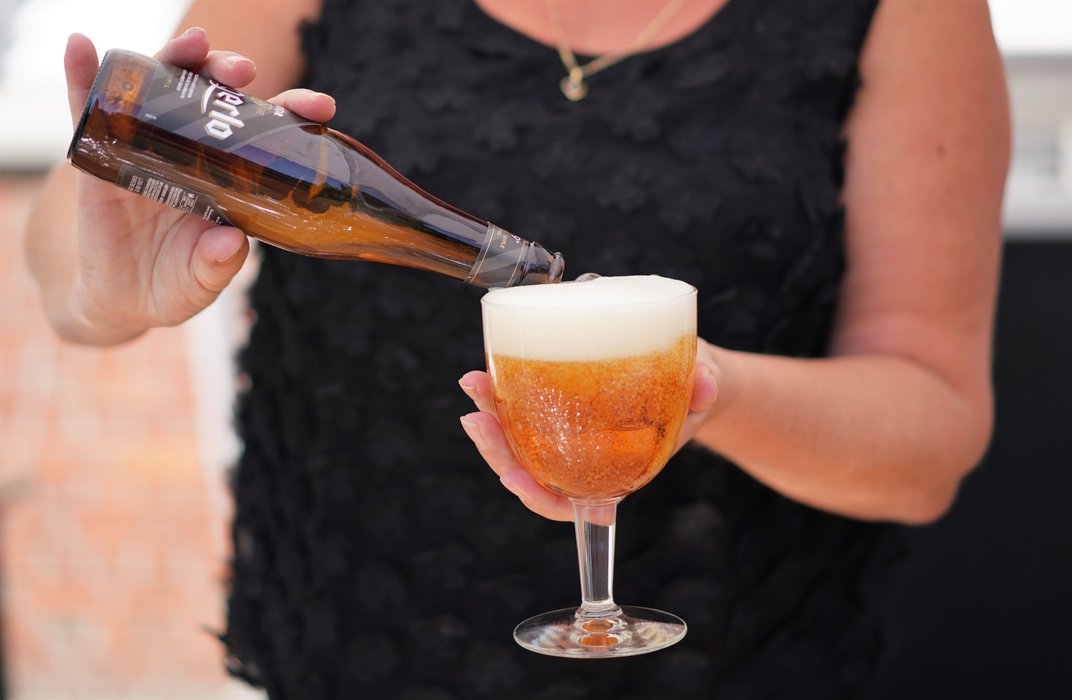 The "abbey beers" are similar in style or presentation to monastic beers. Tongerlo beer is one of the 18 certified Abbey beers in Belgium. It's brewed in Boortmeerbeek by Brouwerij Haacht. (Hehehe, long Dutch/Flemish words... ;p)
You can see here from the photo: the church and its image on the beer glass. As I mentioned earlier, Belgians are quite serious with their beer glasses. Each different beer has its own branded glass, many of which even has a unique shape. I heard some bartenders are frowned upon or disqualified if they pour a beer into an unmatched glass. =)
Tongerlo啤酒是比利时18种认证修道院啤酒之一,从下图中可以看到它的酒杯设计 — 印有后面教堂的图案: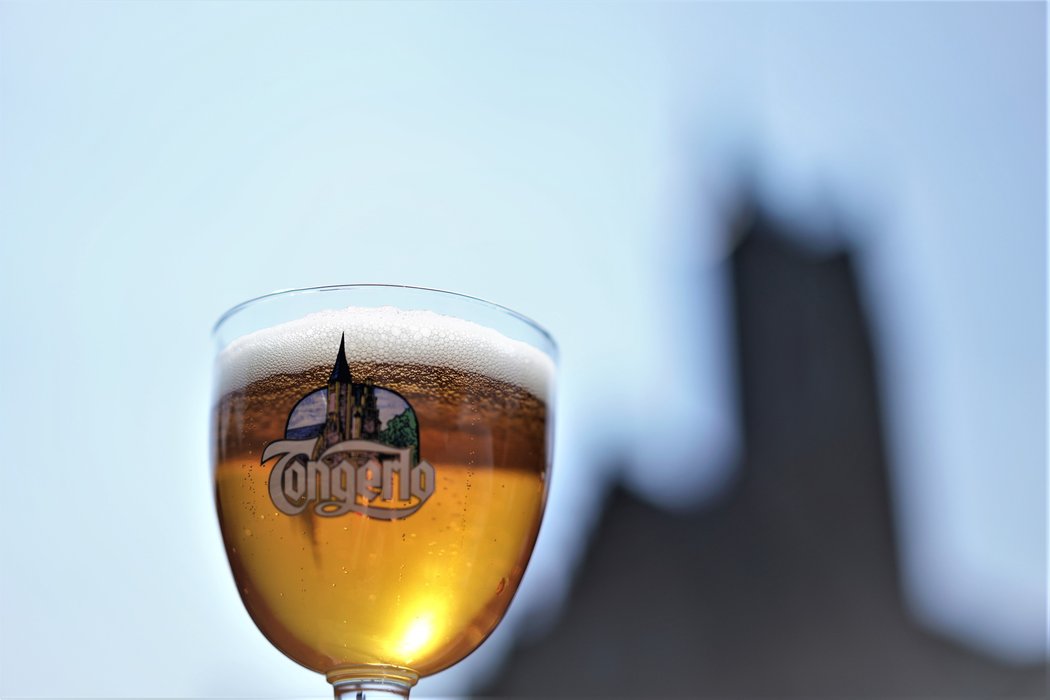 ---
Of course, you can also drink tea, coffee or wine if you are not a fan of beers:
当然,如果你不喜欢喝啤酒,也有茶、咖啡、红酒等其他选择: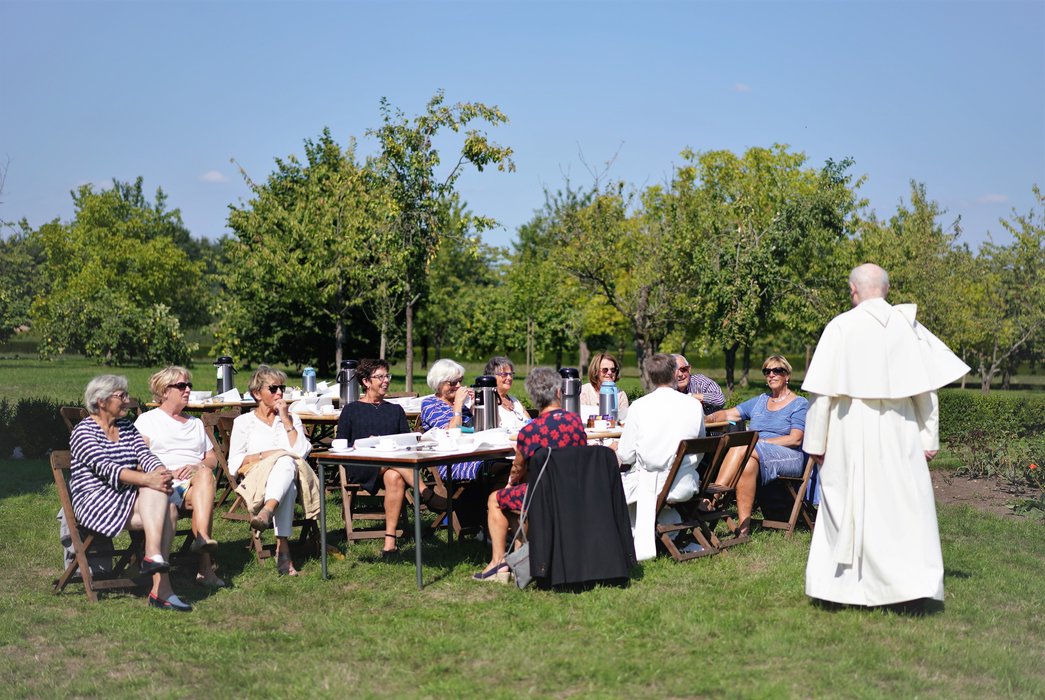 Enjoy some music performance while drinking and chatting in the yard. The friendly monks are having fun as well:
伴着乐队的演奏,在和煦的阳光下边喝边聊,真是惬意。修道士们也玩得很high,当然这个high是相对于一般比较拘谨的弗莱芒人,且身处这样一个宗教性的地方来说,如果是在南部各种狂欢节盛行的瓦隆区,甚或拉美,那这种庆祝又会是另一番疯狂景象啦。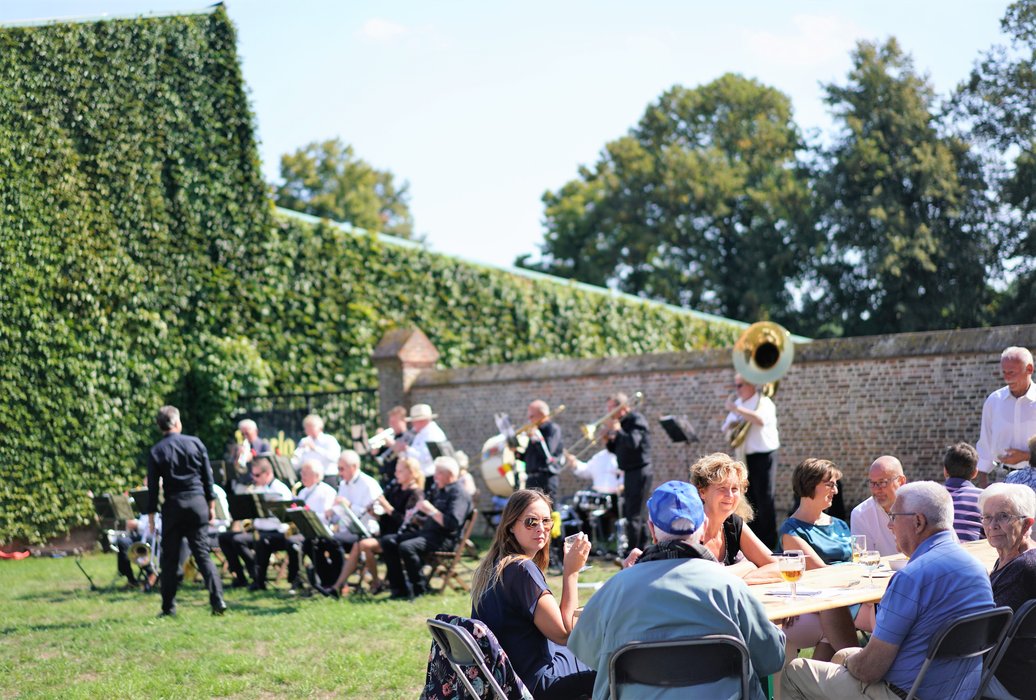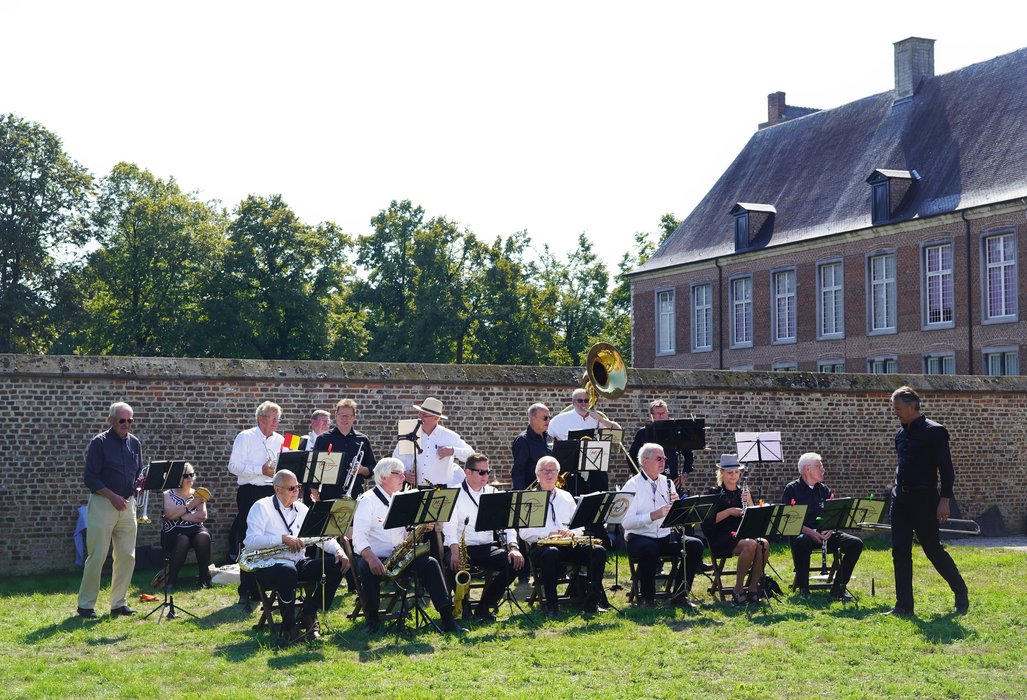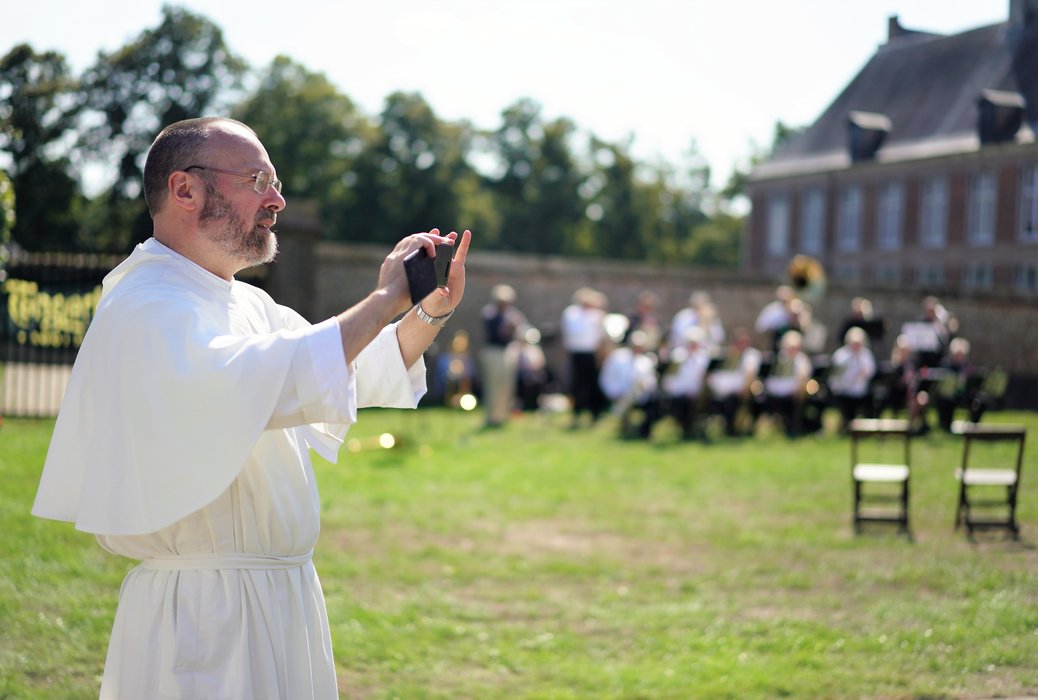 And there's finger food too. I was happily trying out a wide selection of snacks, like different types of cheese and ham, olives, raisins... and yummilicious deserts - cheese cakes, strawberry cakes and chocolate cakes. Hmmm, so satisfying... But I only took this one food photo below, perhaps because it's not in Asia, and no other people were pesky bloggers like me who were crazy about taking pictures of food, haha... So I kind of forgot about this snapping shots thing when eating! And it's a bit out of focus when I was holding food in another hand. ;p Otherwise I'm sure the pictures of the deserts will make you drool... :D
除了喝的,小吃也很丰富。各种奶酪、火腿、橄榄、葡萄干、蛋糕等,尤其是比利时巧克力做的蛋糕,很少会让人失望。又是吃到要扶墙而出!但是可能因为不在亚洲,身边也没有喜欢给美食拍照的欧洲人(为神马这不在意大利?!),我受到环境影响,竟然也只顾着狂吃,只想起来拍了一张食物照片。拍的时候,另一只手还举着个橄榄,连这些火腿片都拍虚了,哈哈。可惜啊,那些制作精美的蛋糕还是很上相滴!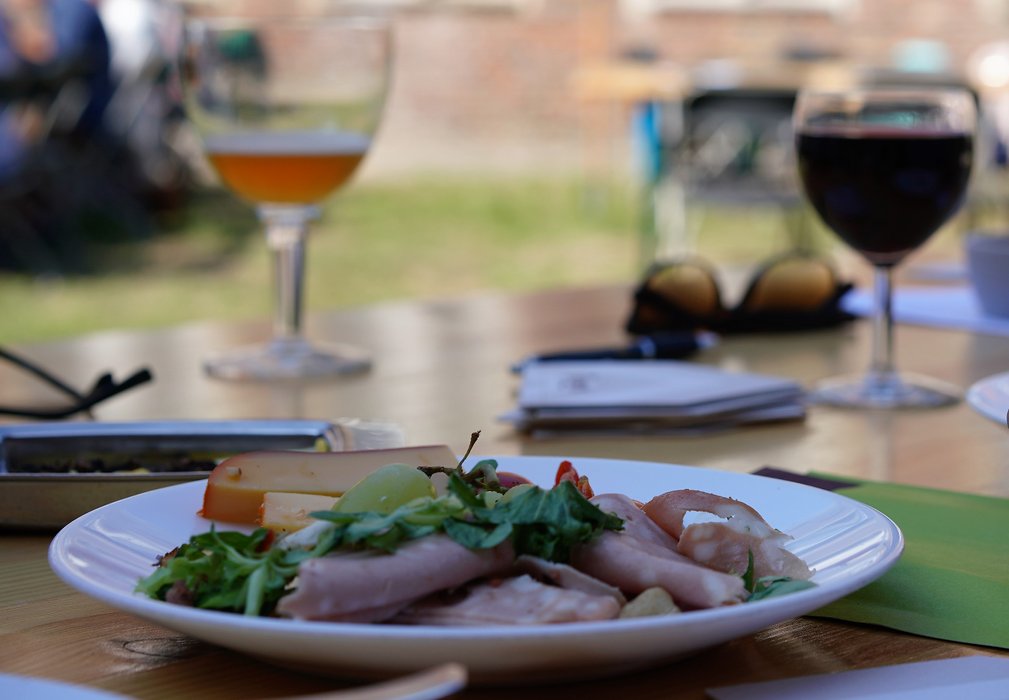 ---


A cute baby boy in the family and his parents:
下面来组跟拍 — 可爱的一家子: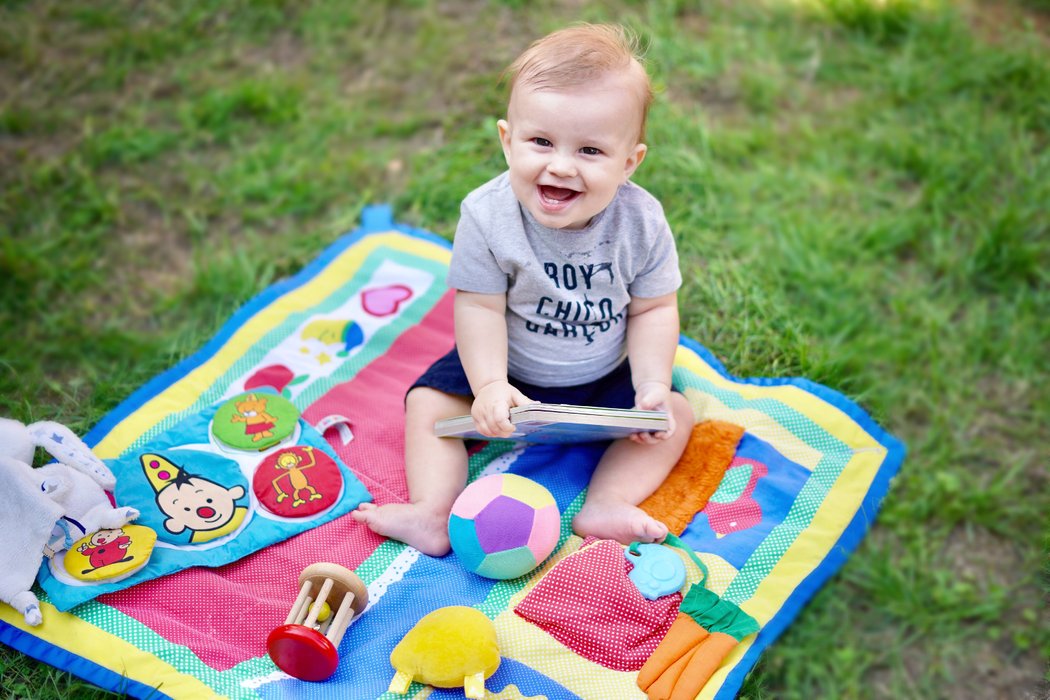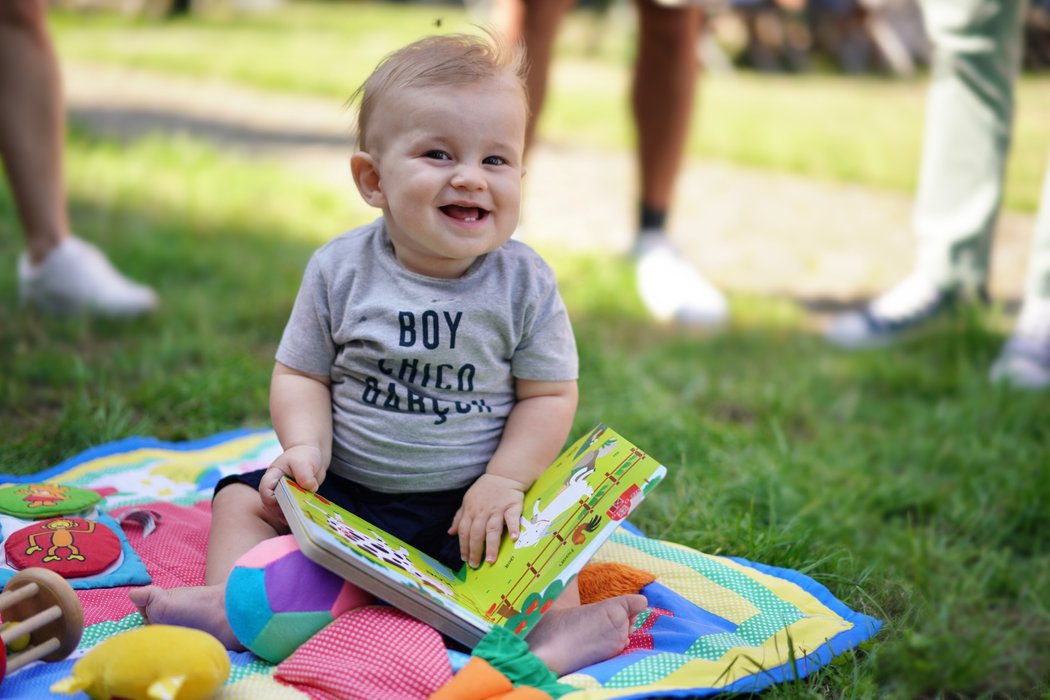 Playing with Mama is always so fun:
这世间,谁能爱你超过你妈?好吧,你爸也有可能。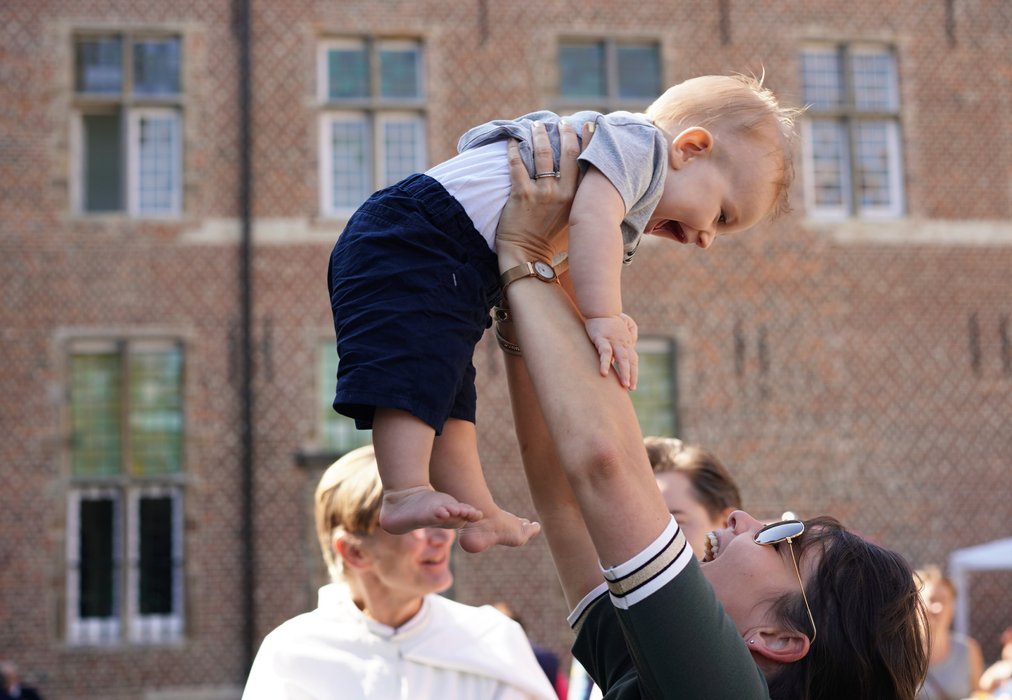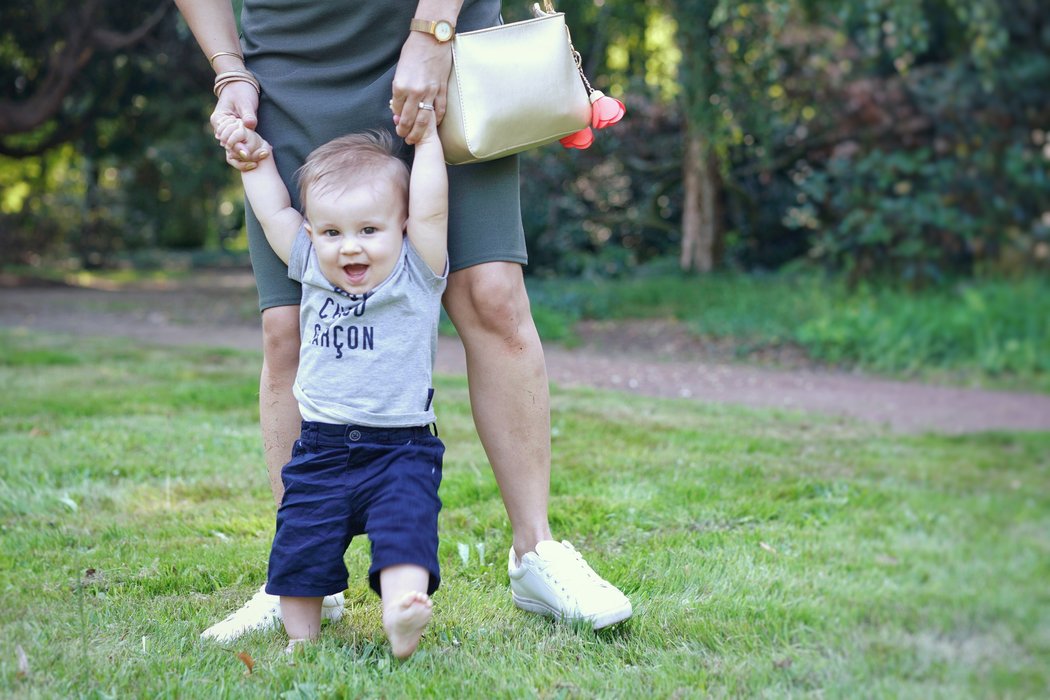 Hmmm, how does the leaf taste?
嗯,不知这片叶子味道如何?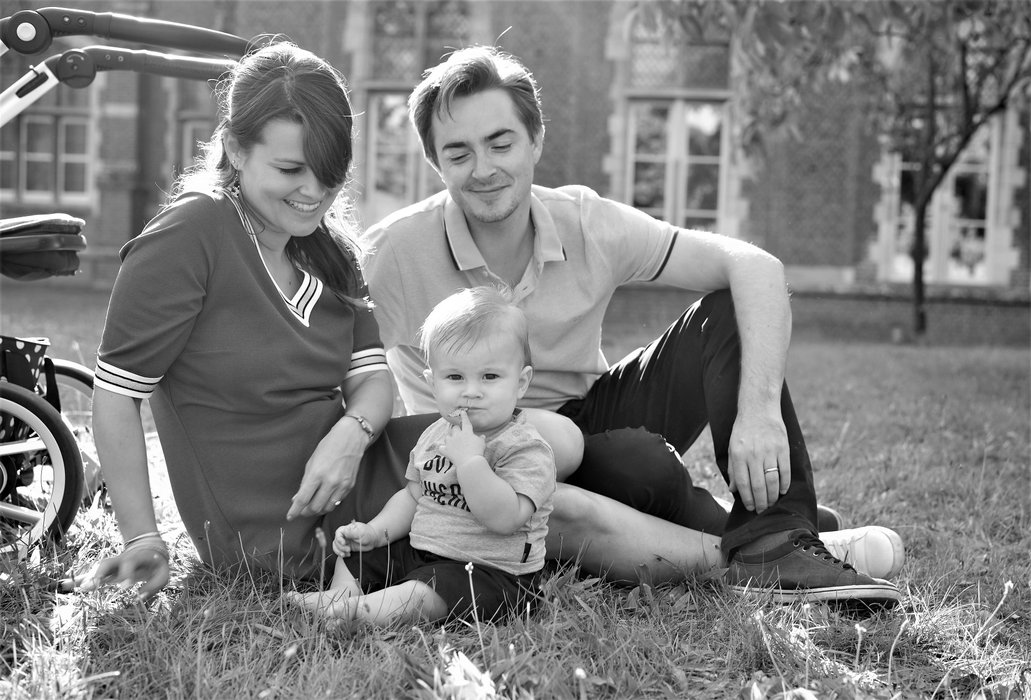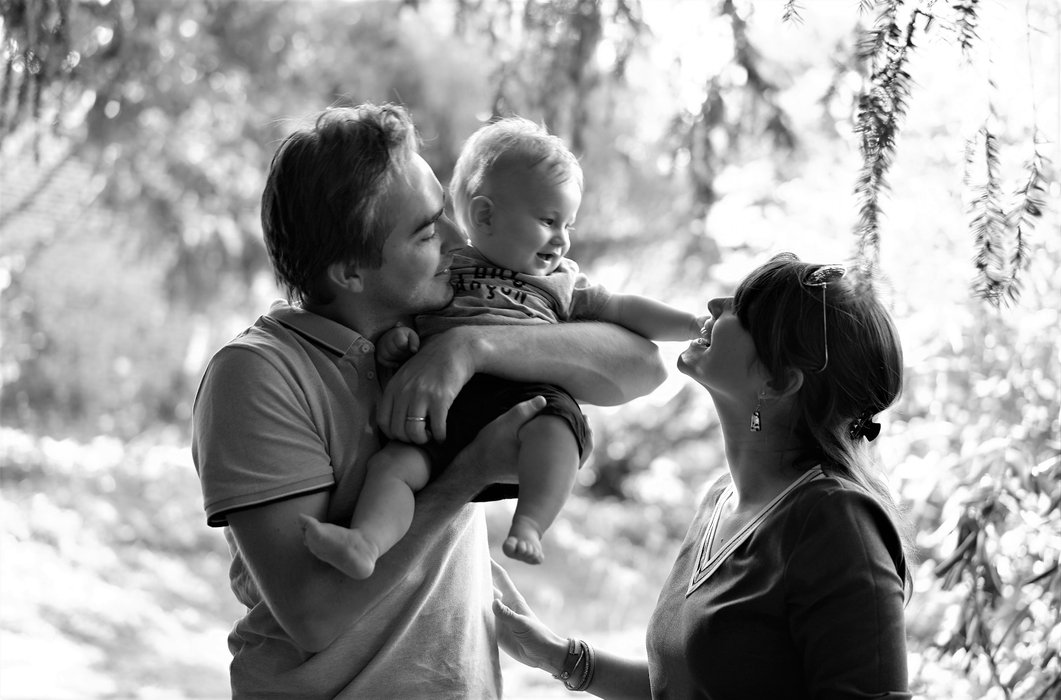 Squeeeeezed by love: :D
也许生个孩子出来就该磨练他?;)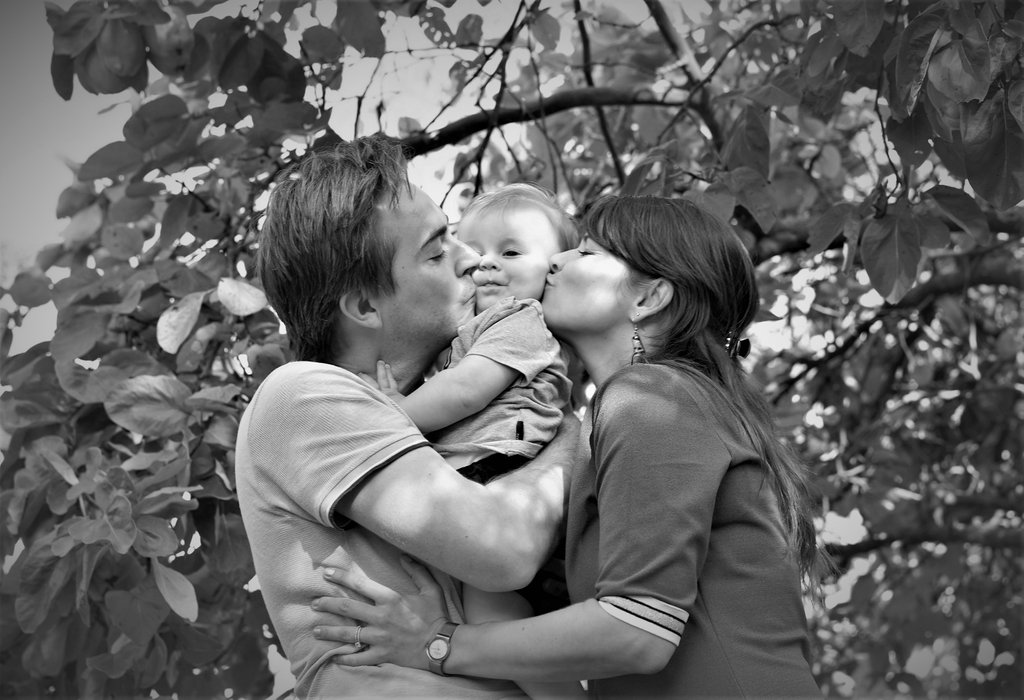 ---


Now let's move on to the back garden, a green natural space full of flowers and fruit trees!
后花园里一片绿,鲜花争奇斗艳,水果挂满枝头,美好的秋天~
These pears might look a bit strange, but I heard that the jam made out of them tastes good:
这种黄梨虽然长得不咋地,据说做成果酱还是挺可口的: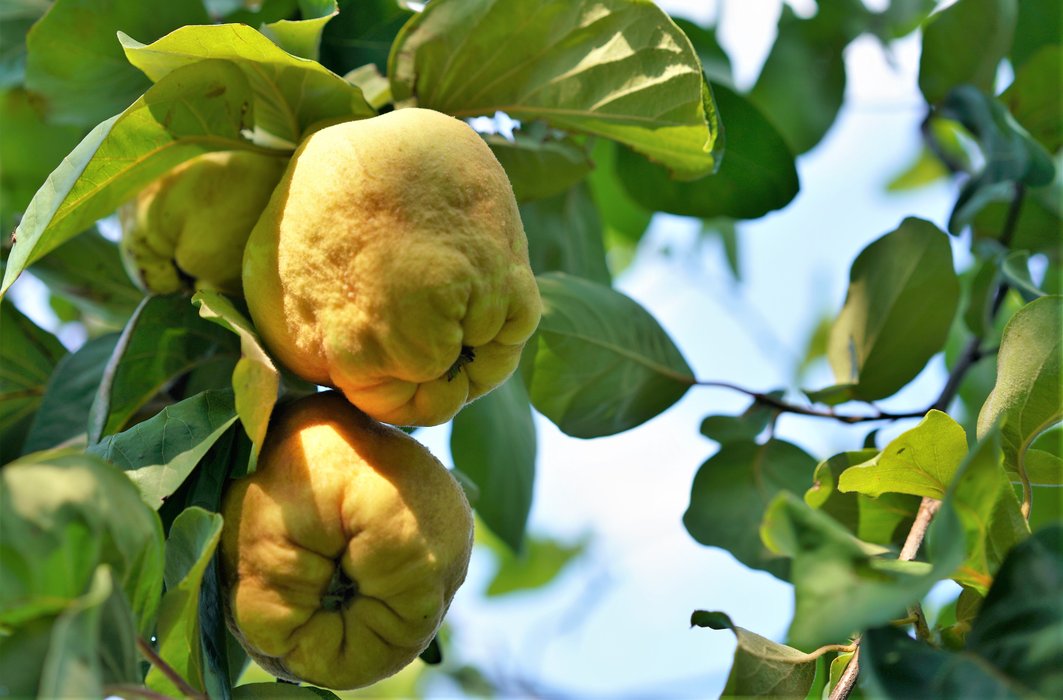 Prunes fresh off the tree:
刚采摘的西梅: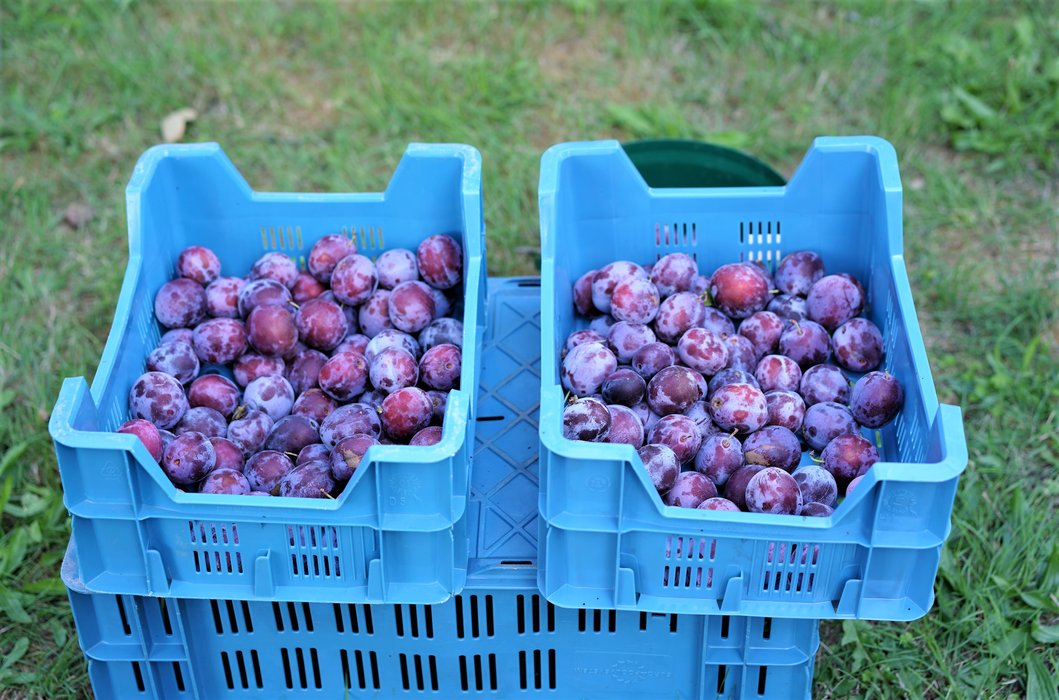 Pink pink rose:
玫瑰、月季,还是蔷薇?为啥中文要这么精确?!
We get lucky - even spot a few white peacocks. It's not so common to see them like their blue buddies:
幸运地看到三只白孔雀,跟蓝孔雀比起来,貌似更加珍稀,我突然想到四叶草 VS 三叶草 ☘ :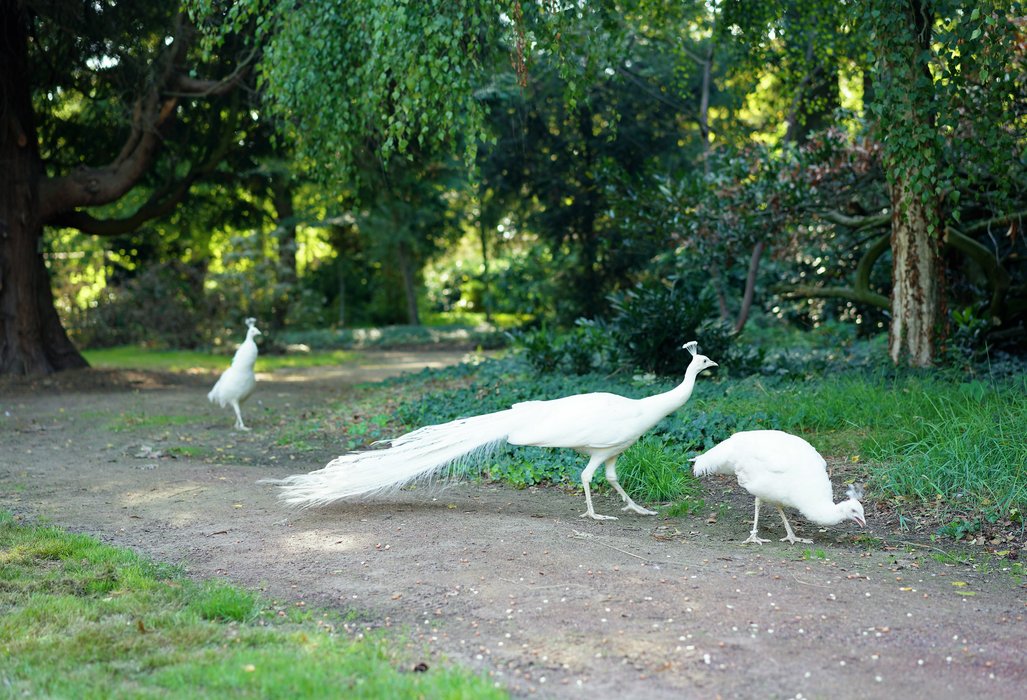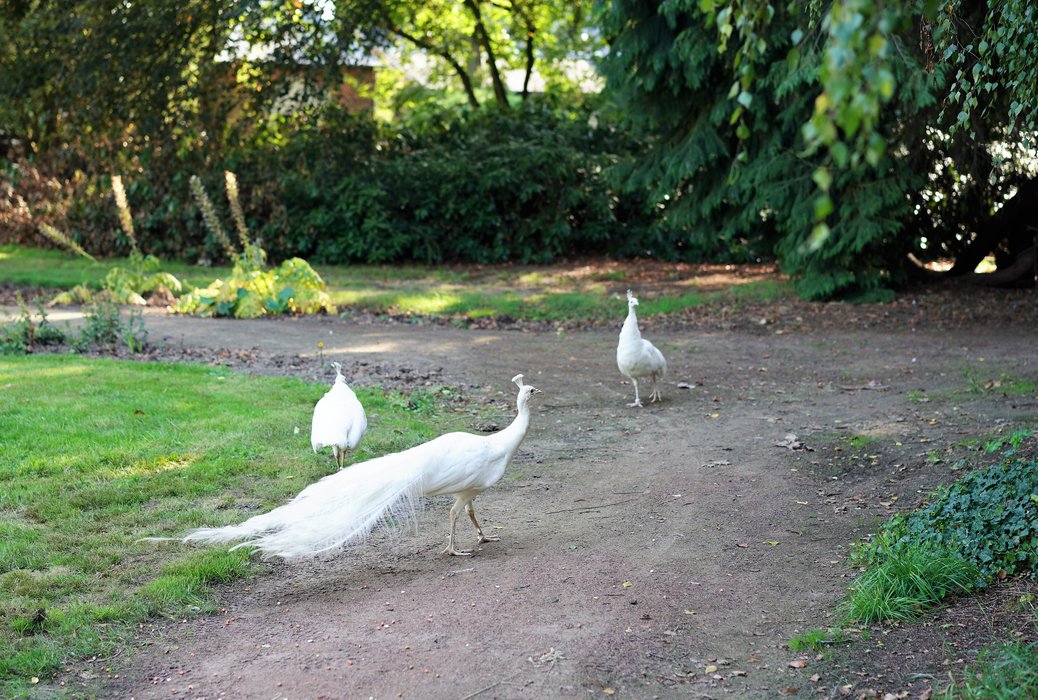 ---


Now let's walk back to the church for the vespers:
现在,让我们走回教堂去参加晚祷吧: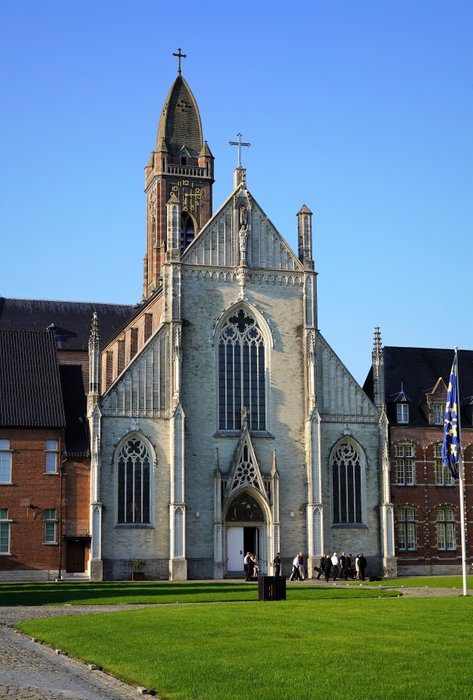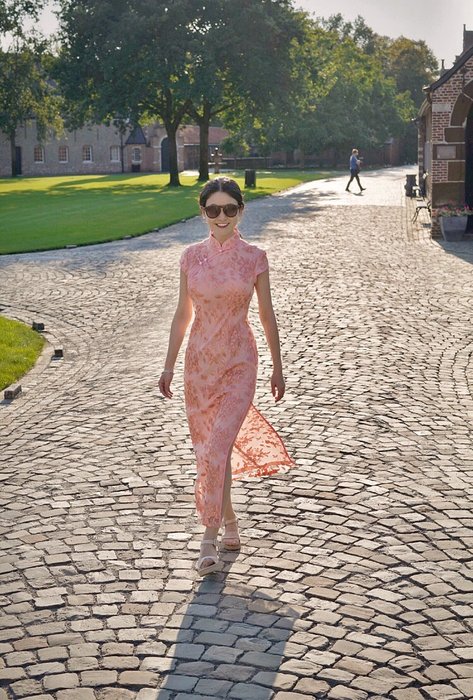 ---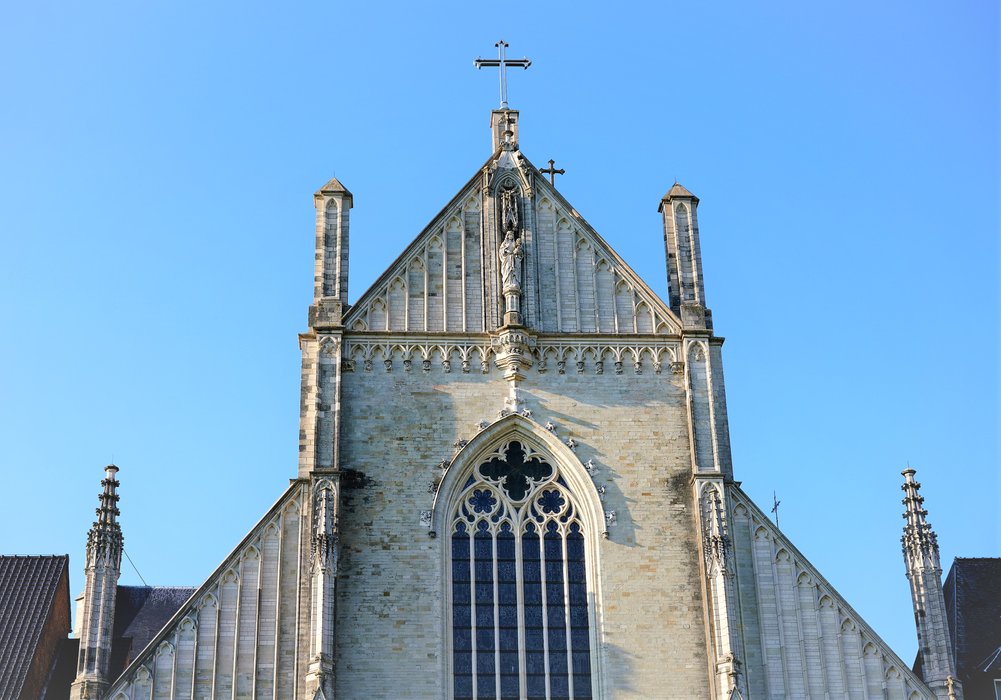 I didn't take photos during the vespers, and here's the music scene afterwards:
祷告仪式当然不好拍照,所以只拍了接下来的音乐演奏: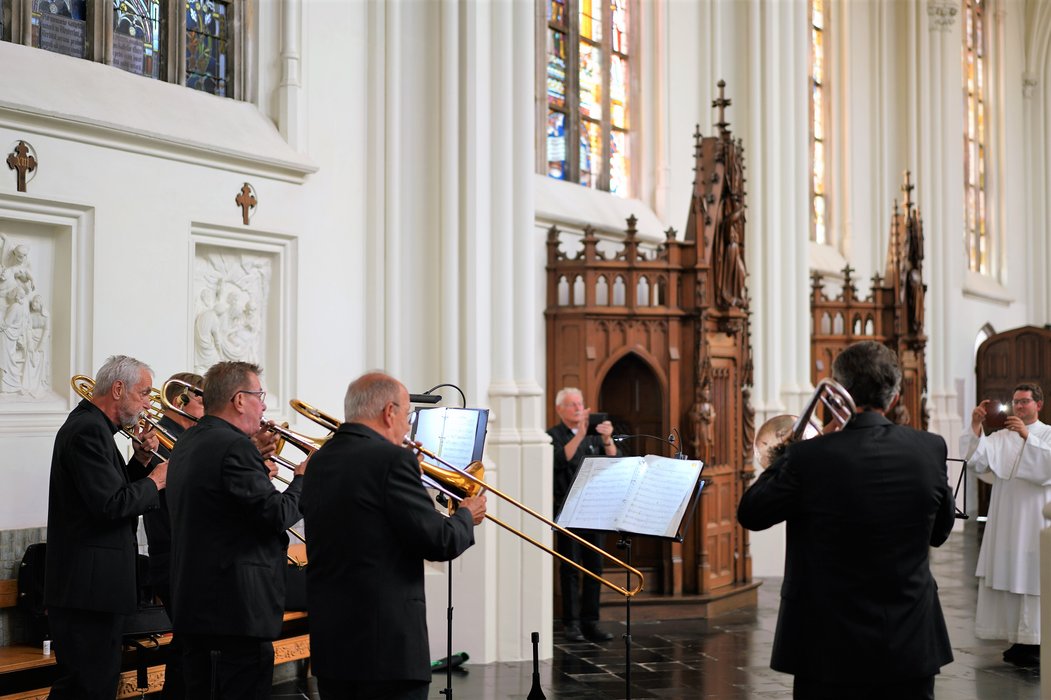 You are probably like me - having seen numerous churches, but this interior is still pretty neat right?
可能你也看过无数教堂,已经审美疲劳,但是这白色的内厅还是挺别致齐整的,对吗?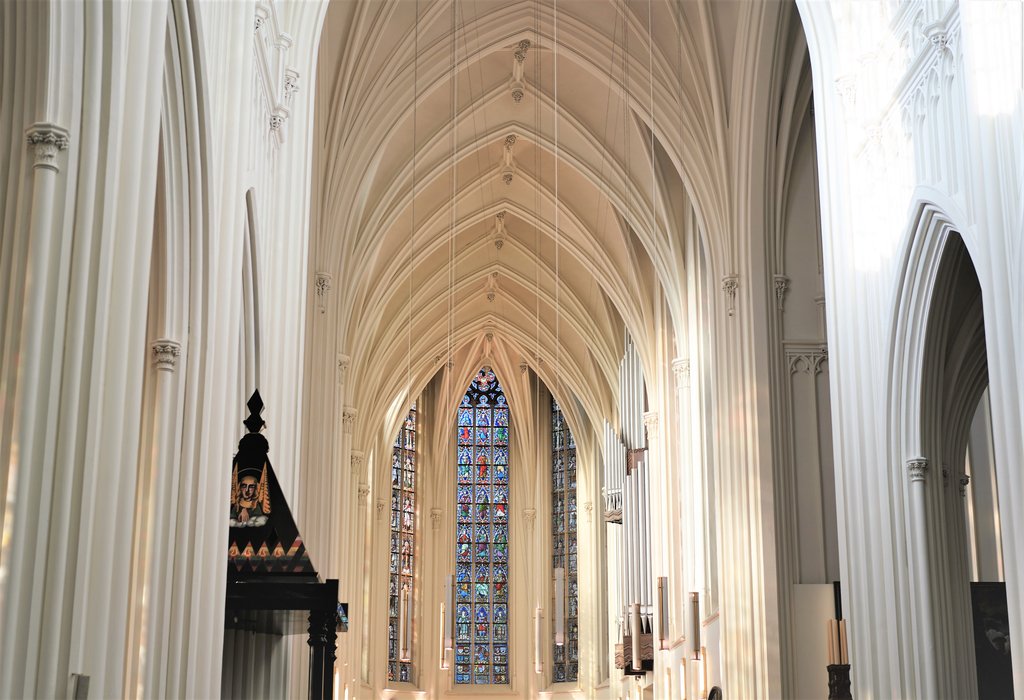 ---


Come out to the greeeeeeen lawn (also very neat) and visit the little house there:
出了教堂,来到一片绿得发光、让有洁癖者也感动到泪流满面的大草坪。跟我走进这个小房子看看喽: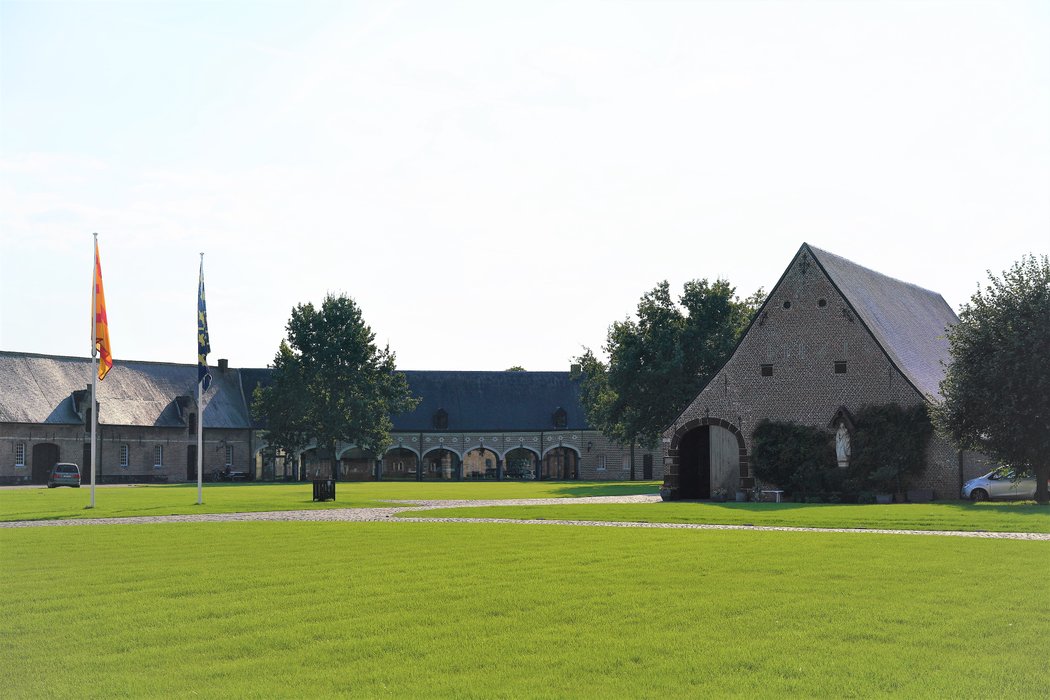 Look at these beautiful mechanics indside the house:
里面有着美妙的机械杰作: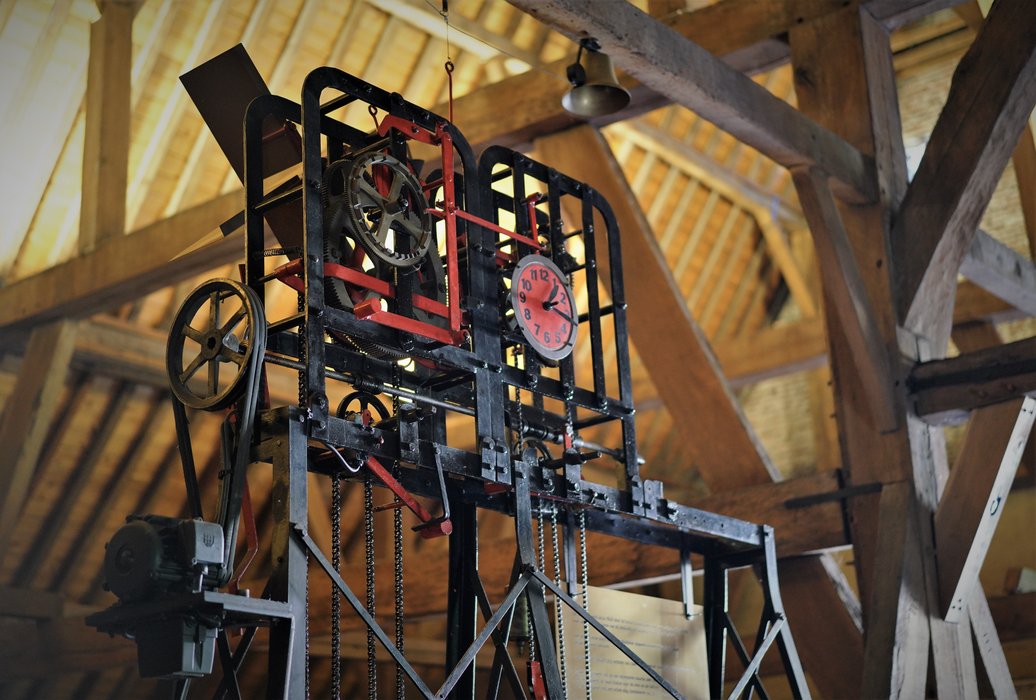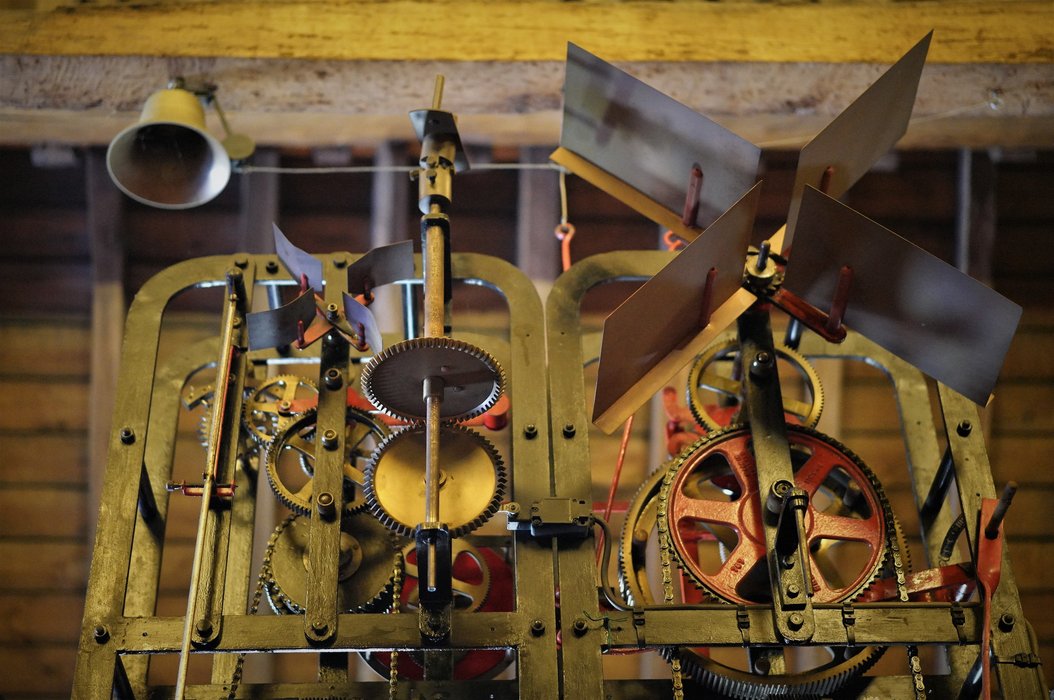 On the wall, you get a view of the whole abbey area. Hmmm, a good place for some drone photography:
墙上可以看到整个修道院地区的俯视图,用无人机应该能拍出不错的效果: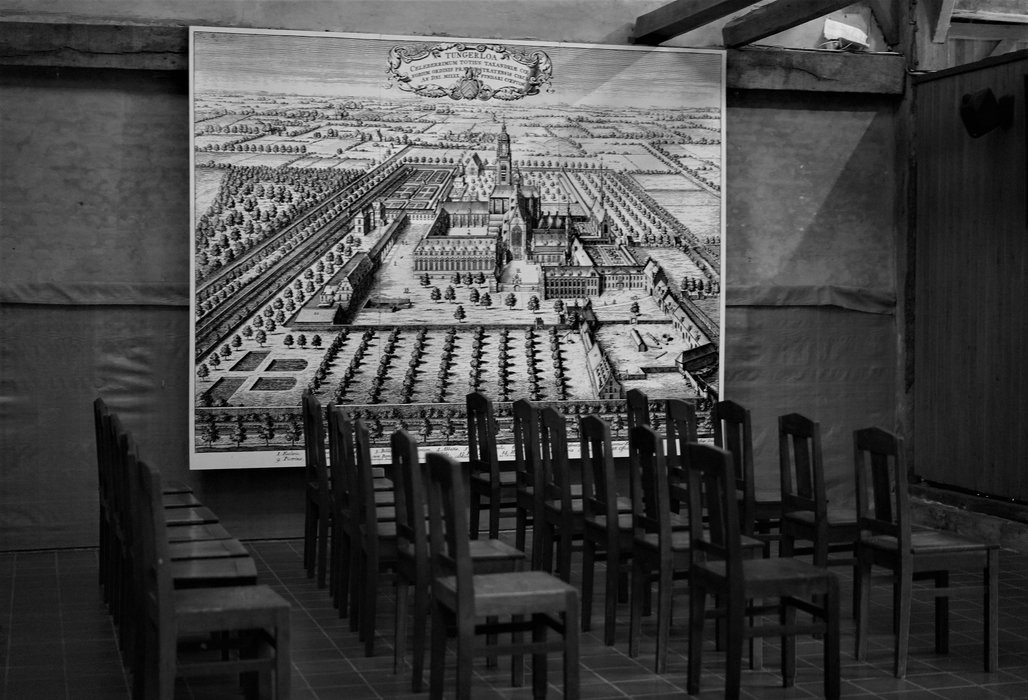 ---


Ok, now it's time to finish our trip. Hope you enjoyed it like I did. :)
好了,终于完了。你喜欢今天的修道院之旅吗?=)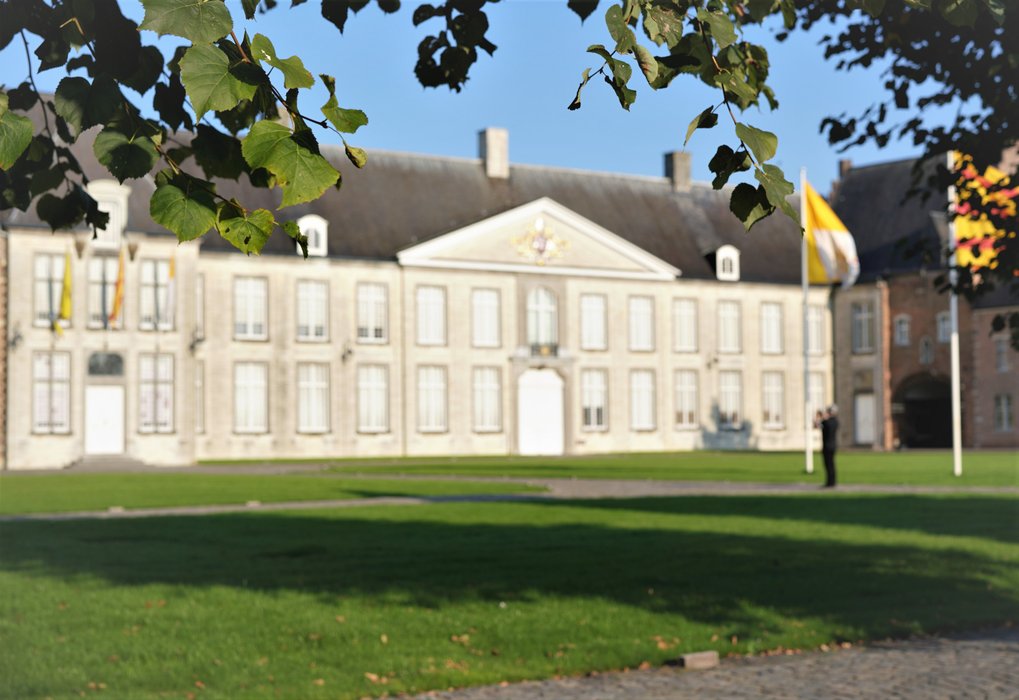 All content by @itchyfeetdonica
图文 by Donica多
---
Thank you for reading. Please tell me what you think in the comments. Until next time! =)
感谢阅读!你的关注/点赞/留言/转发就是对我最好的支持~ 下次见!:)

---
Here are some of my travel shots. Check out my travel posts on Steemit World Map, and follow me for more adventures around the globe!


---