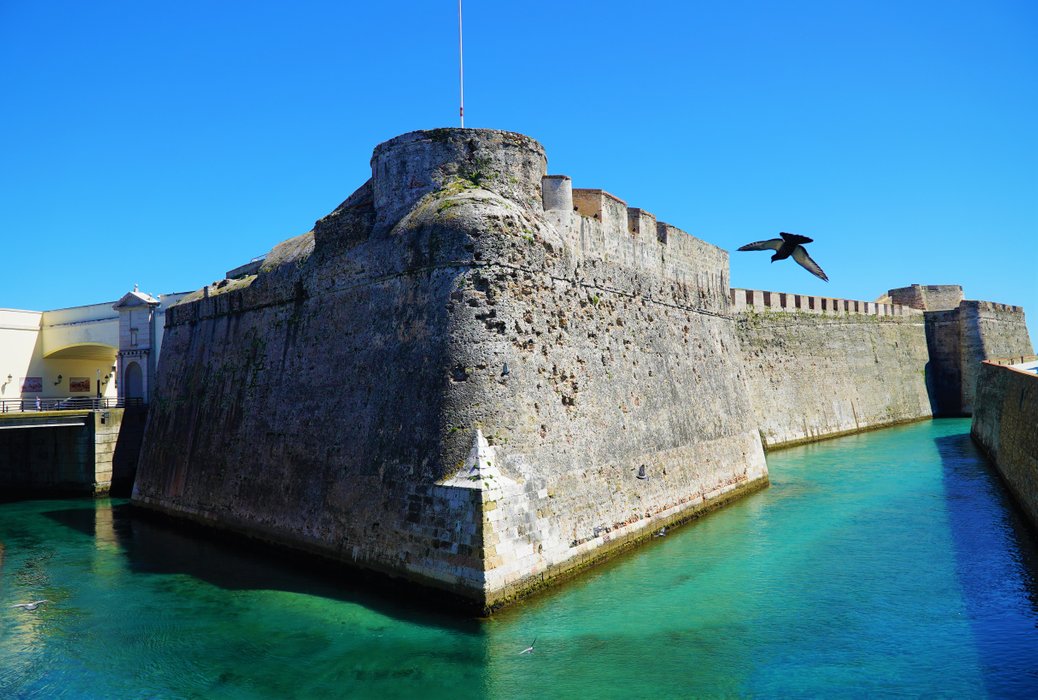 After crossing the Strait of Gibraltar from the Spanish mainland, I reached the port of Ceuta. So was I in an African town already? Not really. Technically I was still in European Union.
Ceuta is not a town of any African country, but a Spanish autonomous city on the north coast of Africa. It's sharing a land border with M'diq-Fnideq Prefecture in Morocco. Together with another Spanish enclave Melilla on the northern shores of Morocco's Mediterranean coast, they form the EU's only land borders with Africa.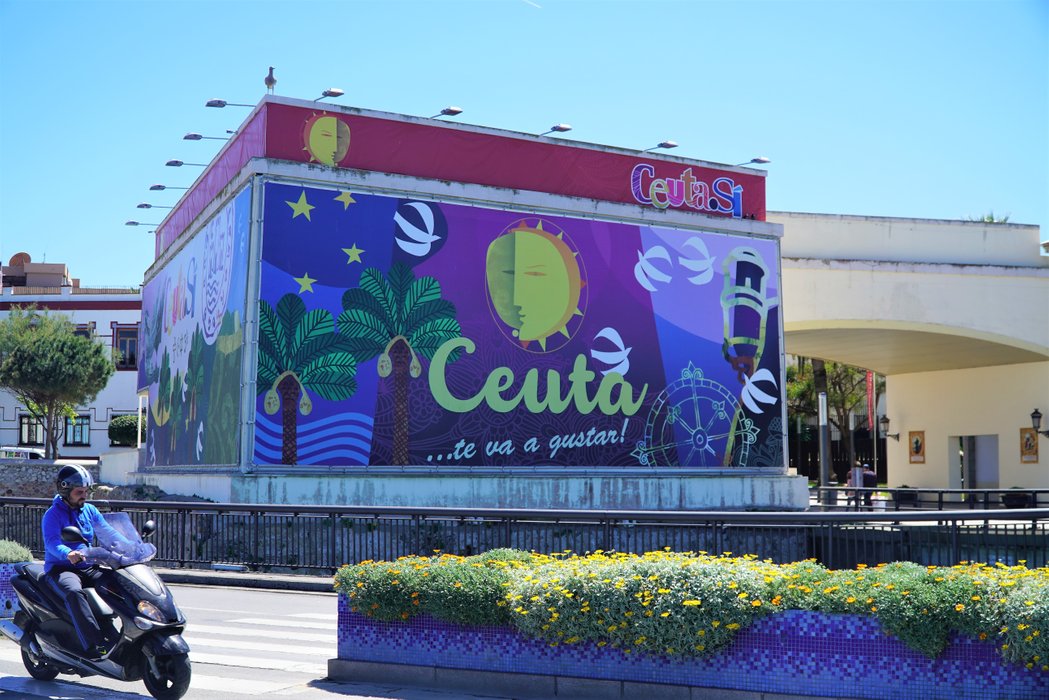 坐轮渡从欧洲经直布罗陀海峡来到非洲后,这Ceuta是落脚的第一个小城。虽然脚踩在非洲大陆的土地上,这里却是西班牙的属地。
Ceuta和另一座西属小城Melilla嵌在摩洛哥以北的地中海岸,共同组成了欧盟和非洲的陆上边界。就像法国最北端和英国隔海相望的加莱港一样,这里也是非洲移民难民奔向新天地的重要通道。两地也都是高墙林立、戒备森严。
本打算直接往南走,跨越国界去摩洛哥,但下船后看到这个小城还挺迷人,正好天气也给力,晴空万里、碧蓝如洗,似乎都在召唤我的双脚,就决定先在这里逛逛再走。这些照片就是瞎逛时拍下的。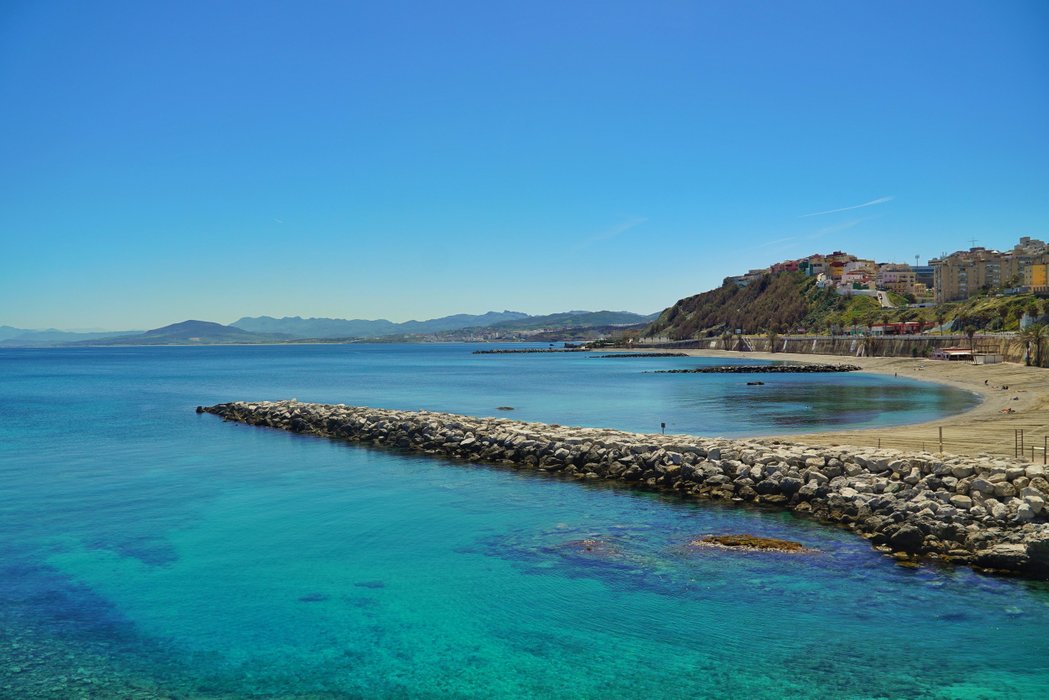 It was a gorgeous sunny day. Blue sky and no clouds. The original plan was to go on to the south to cross the border, but the beautiful weather and cityscape attracted me to explore a bit here. So I strolled a couple of hours in this small town and snapped some shots. The beach was nice and quiet with only a few sunbathers. If I was not mistaken, there were much more sea urchins in the crystal clear water than humans . ;)
Due to its strategic location, Ceuta had been an important naval base since Carthaginian and Roman times. Its early form of fortification since the 5th century was strengthened by the Portuguese in the 1540s.
Today, part of the Royal Walls including the ditch and bastions remain intact. After the restoration in recent years, they have been open to the public. I walked around this heritage site oozing with history where the past battle scenes seemed to be replaying.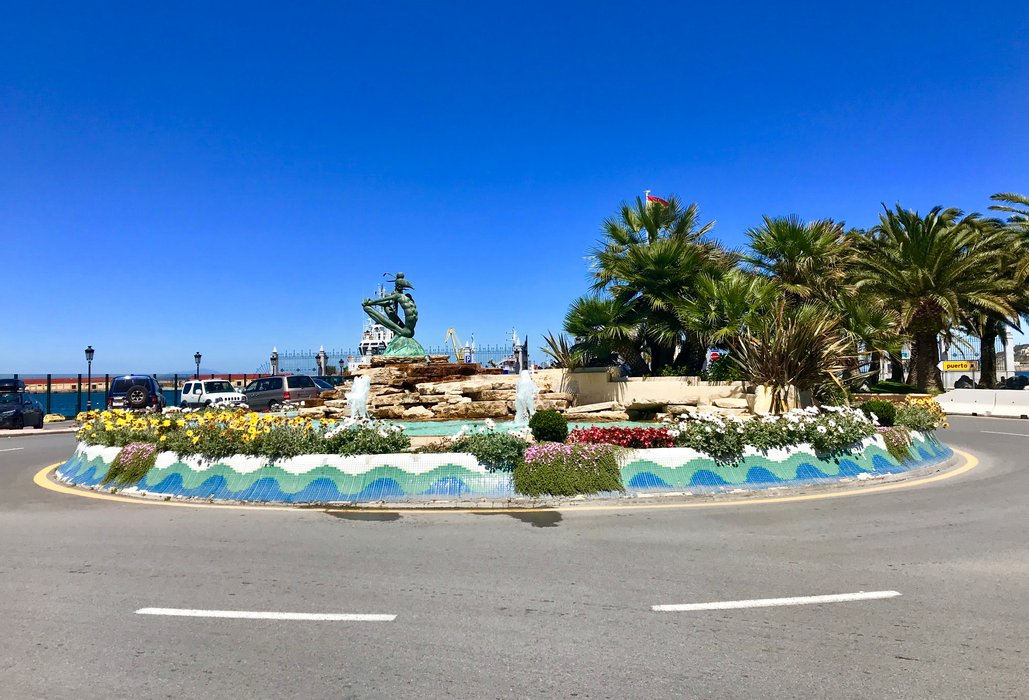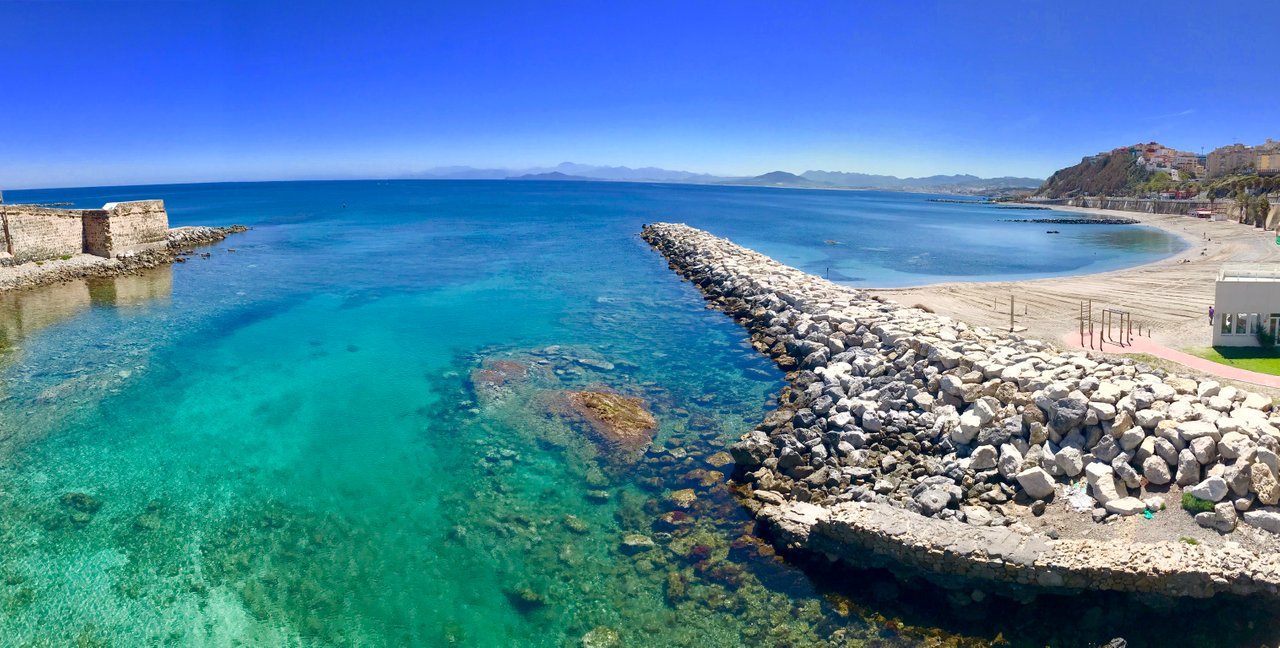 Ceuta was actually acquired from Portugal by Spain at the end of the Iberian Union in 1640 when the 2 countries had the same King, and it served as a free port till Spain joined the EU.
Later I saw a large number of Moroccans crossing the border from their country to shop and work here, and then return to Morocco in the evening. I didn't see anyone climbing the wired fence over the border, but there's news report about it and the crackdown of attempts to illegally emmigrate to Europe seeking for a better life.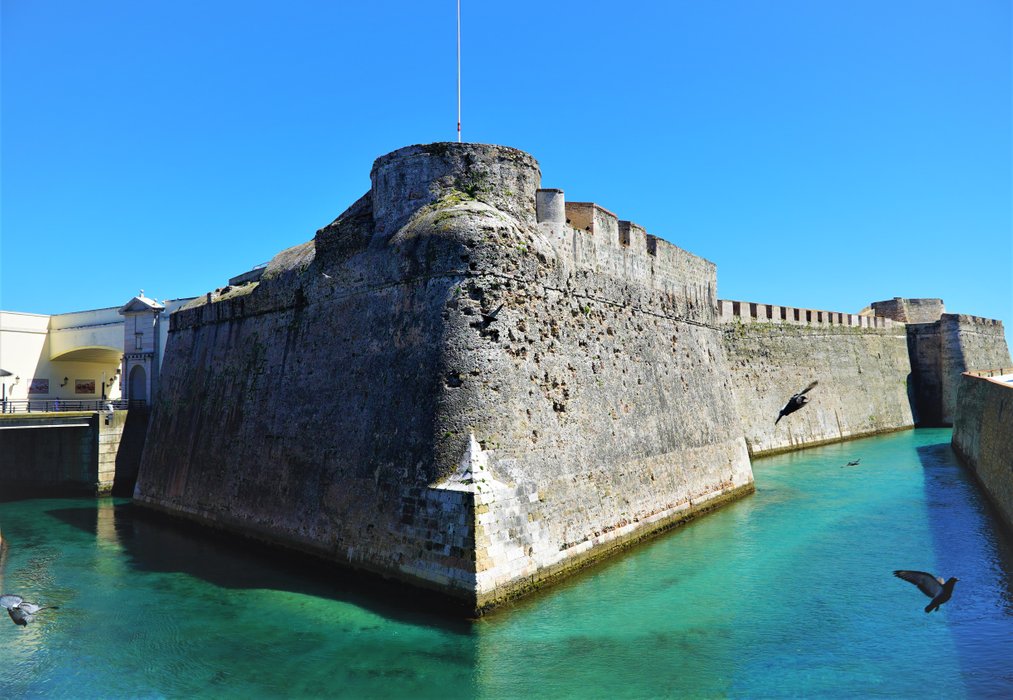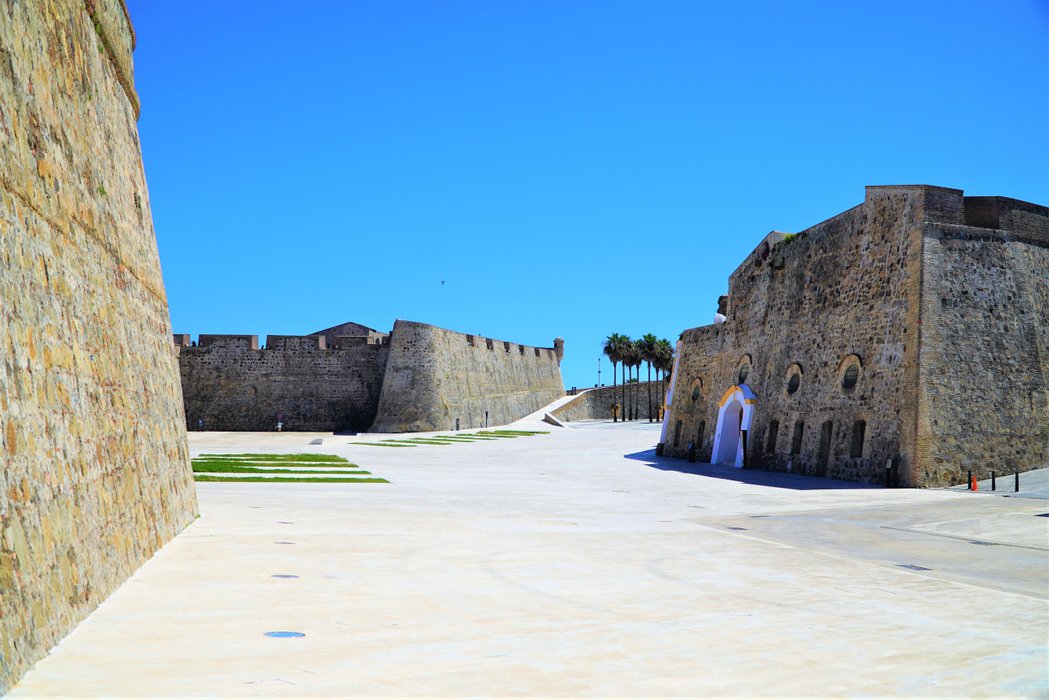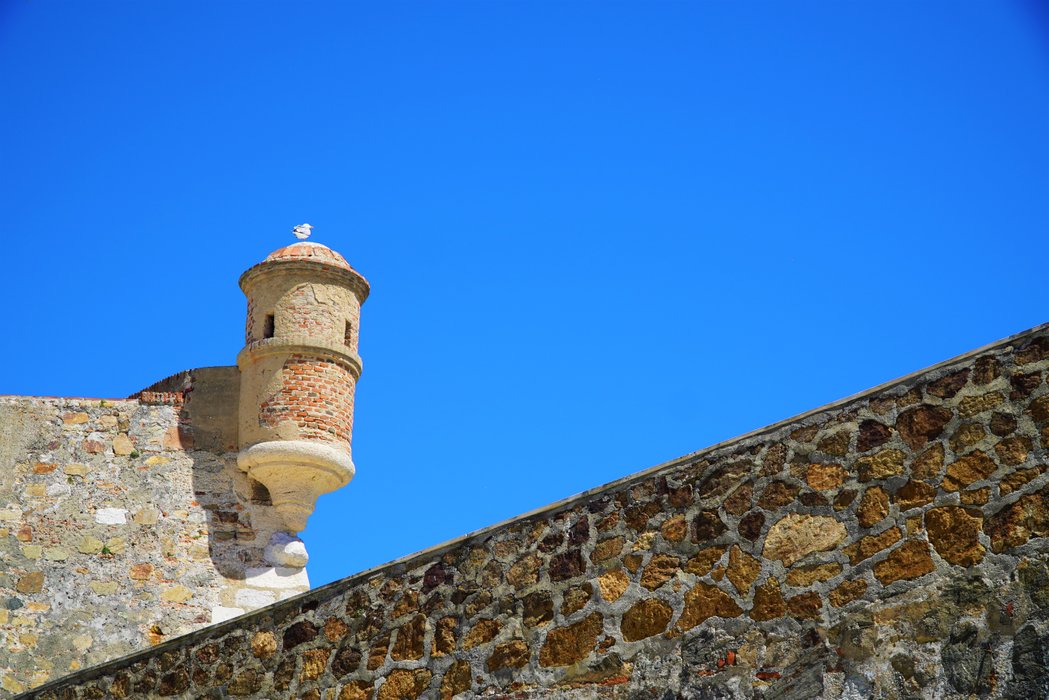 蔚蓝的天空
澄澈的海水
自由翱翔的鸟
欢快游弋的鱼
黄白相间的建筑群
生机盎然的仙人掌
战火纷飞的争夺史
年代久远的古城墙
如今看不见硝烟的边界处
高墙上爬满锋利的铁丝网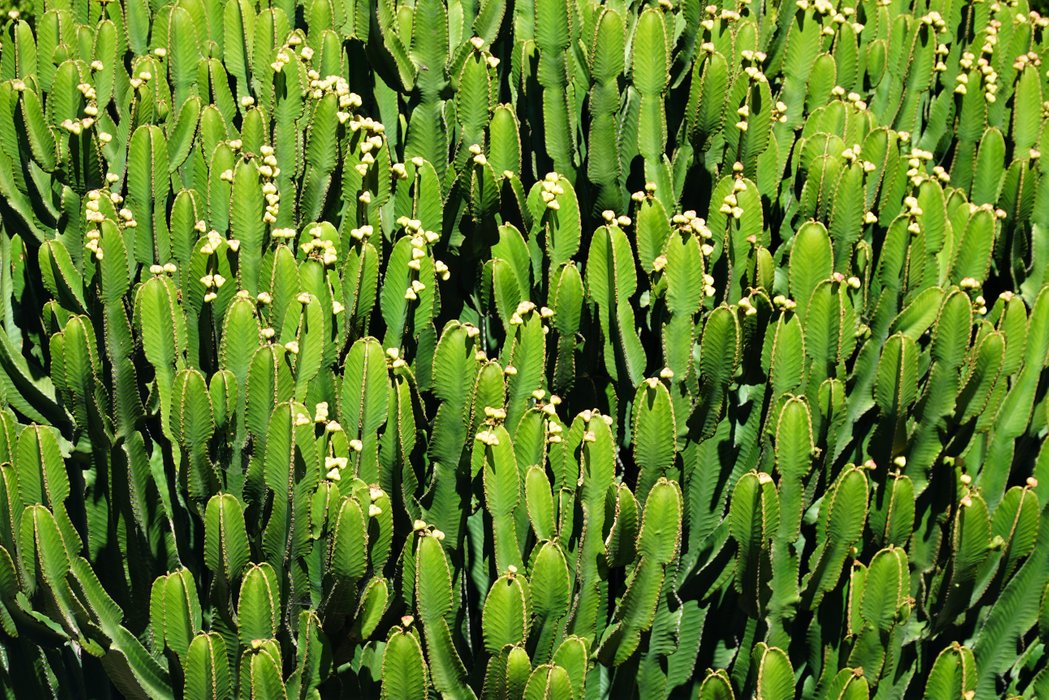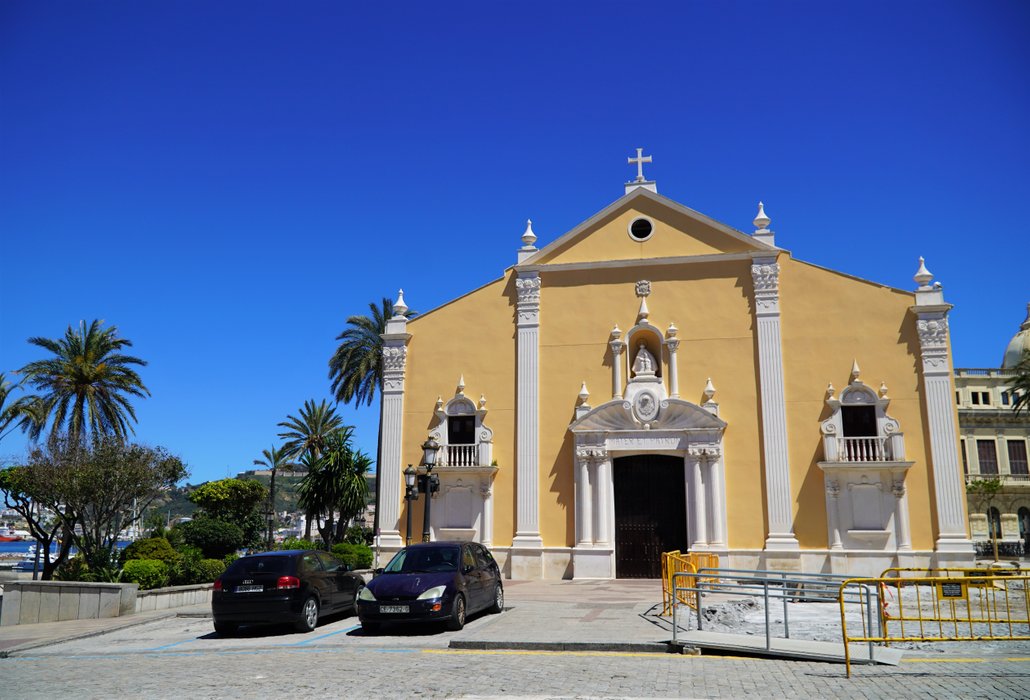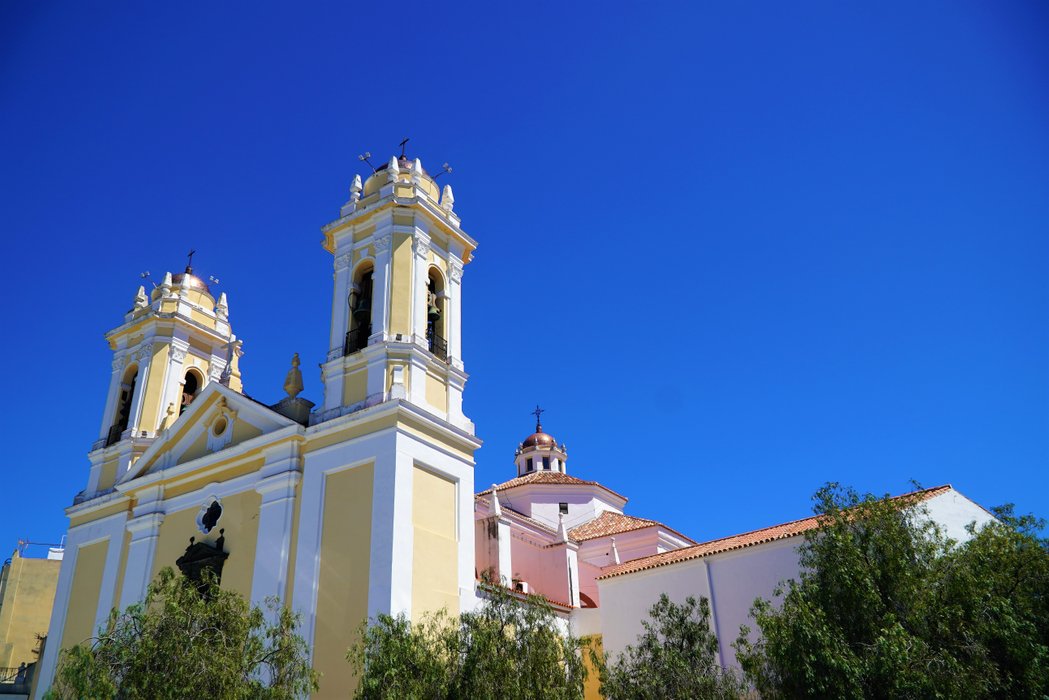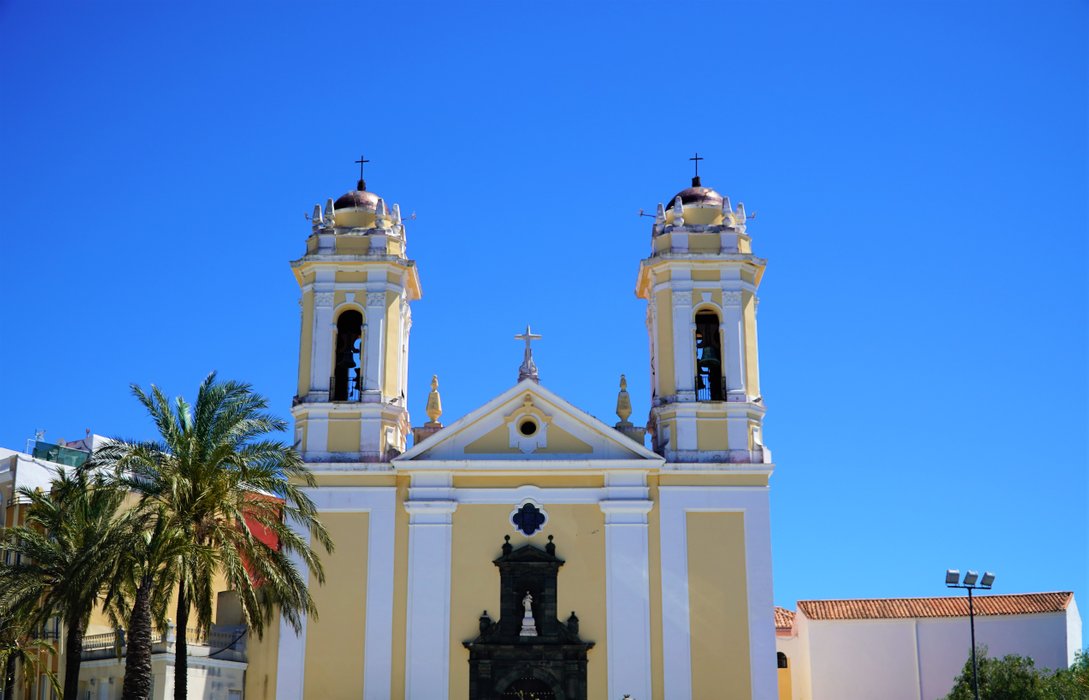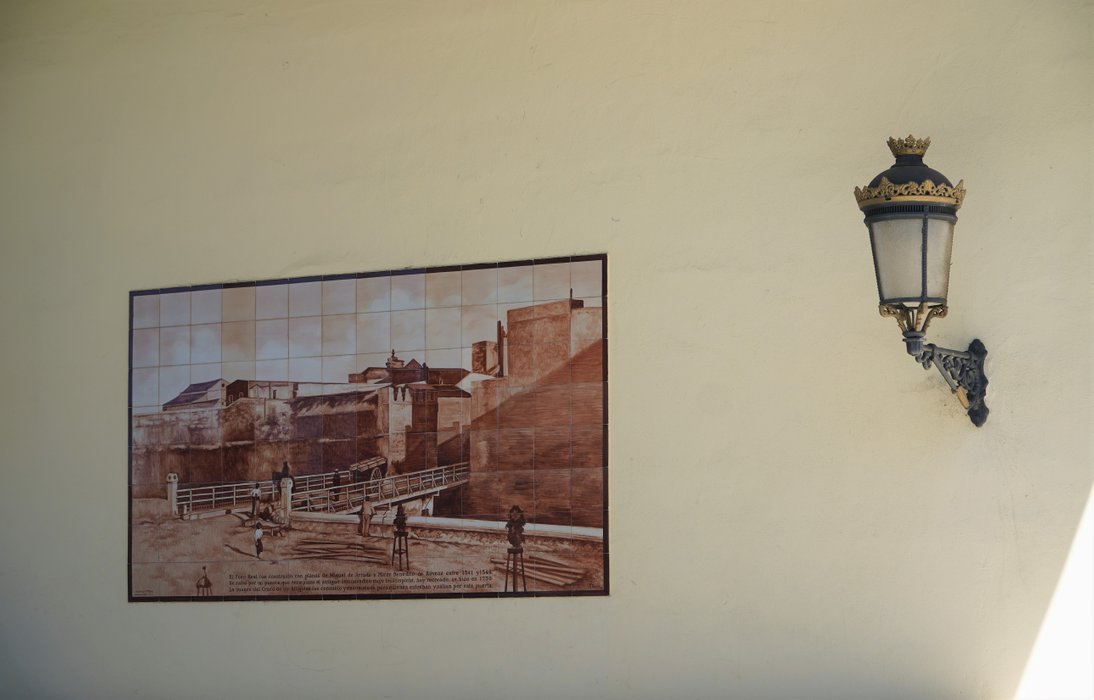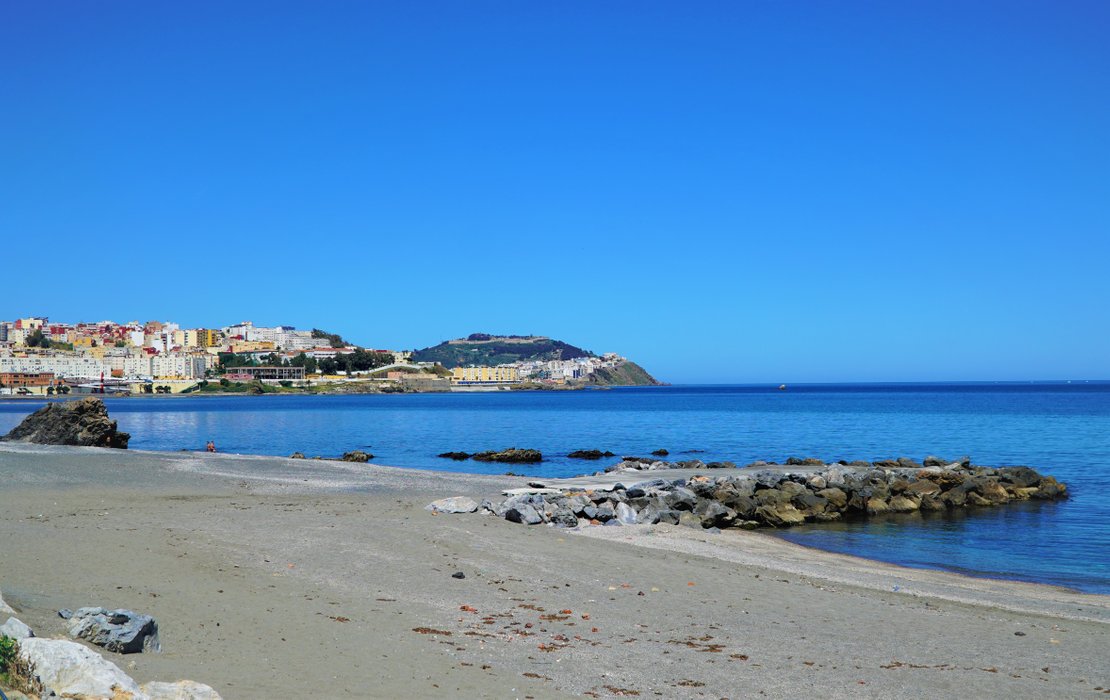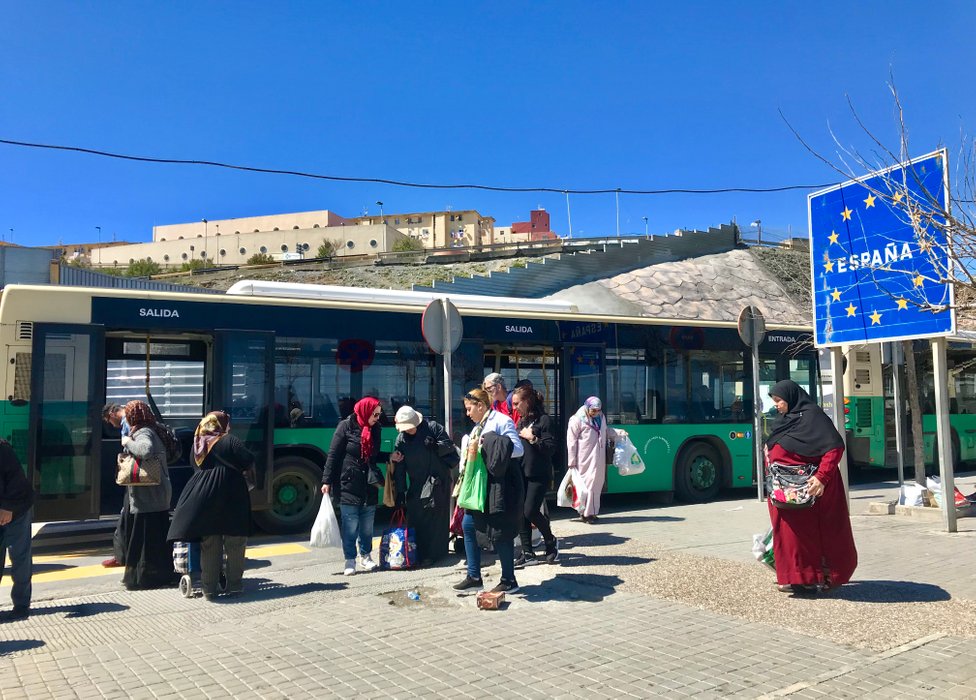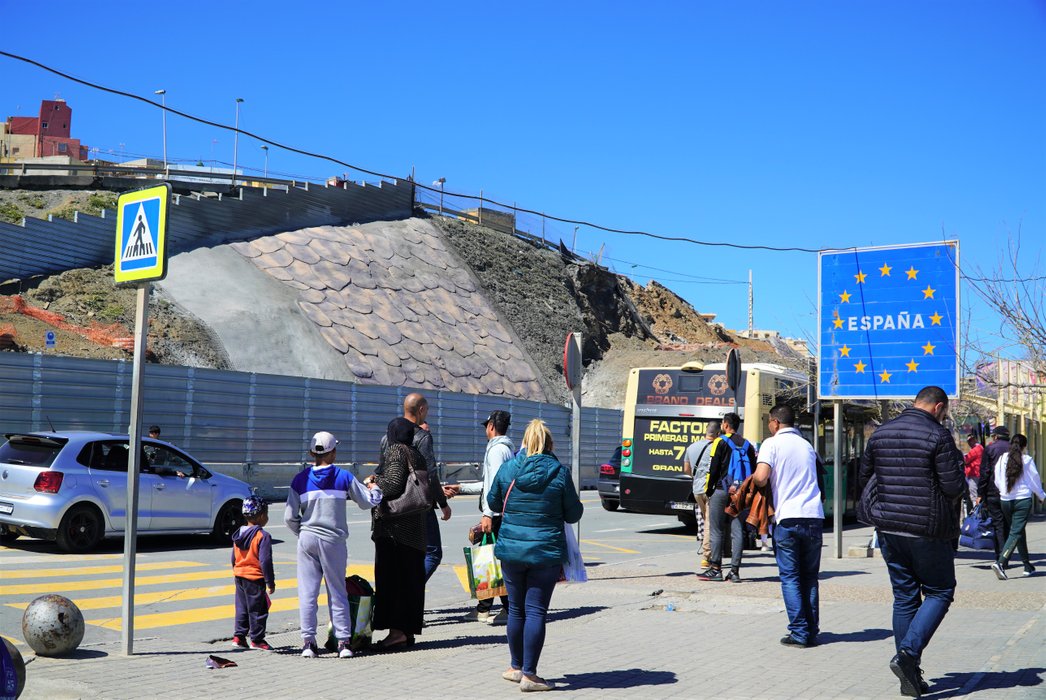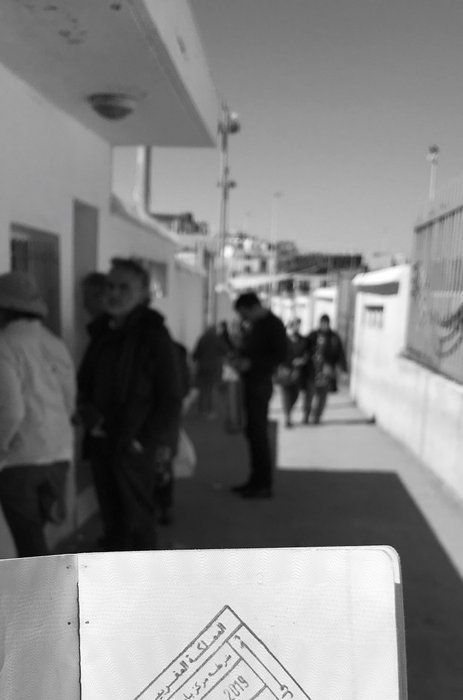 All content by @itchyfeetdonica
图文 by Donica多

---
Thank you for visiting! Please tell me what you think. Exchange makes change! =)
If you like my content, please support me by commenting / following / upvoting / resteeming.
感谢来访!你的关注/点赞/留言/转发就是对我最好的支持~ 下次见!:)

Here are some of my travel shots. Check out my posts on Steemit World Map, and follow me for more adventures around the globe! :)

---