Hey guys
I have recently visited a town close to Bangalore and was fortunate to see an age-old tradition of Silk Weaving. So here is the first part of "An age old art - Silk Weaving of Anekal .
---
AN AGE OLD ART
---
India is home to some of the finest hand-woven fabrics, and Silk Weaving is practiced all over the country. From Banaras silk to Kanchipuram silk, every region has its own story, a unique design language, and a rich history behind it. The nine yards woven by the master craftsman are like a canvas for the artist where beautiful stories are expressed. One such weave is from Bangalore, a lesser known place, Anekal.
---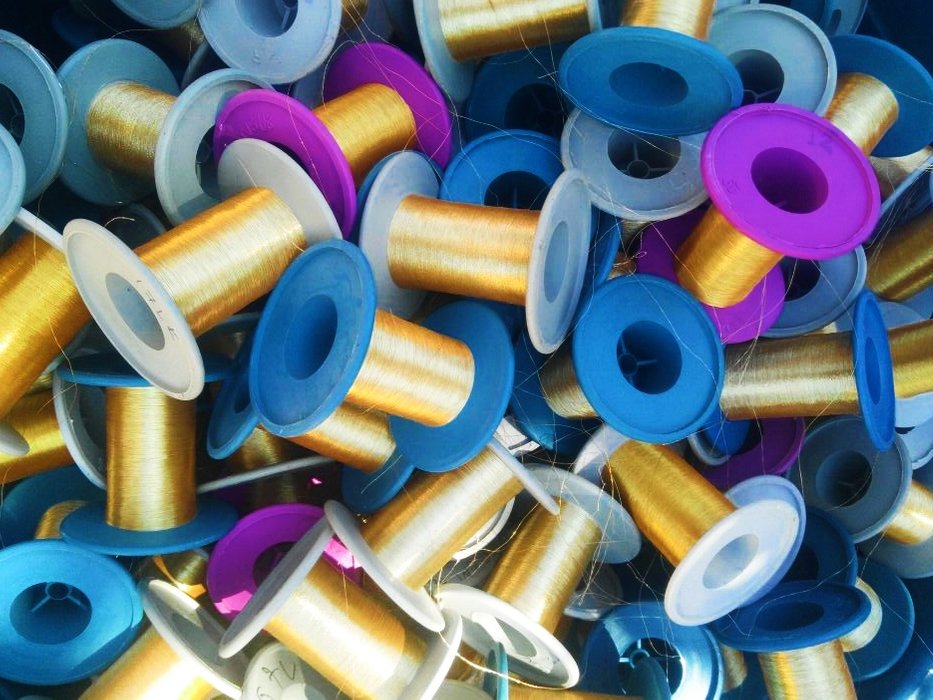 ---
Road to Weavers Colony :)
---
My trip to Anekal started on a hot sunny day in the month of March, a town about 32 km from Bangalore center. The drive from Whitefield to Weavers colony was exactly how I imagined – with traffic jams, but the sight of cherry blossoms was a visual treat that can make any journey worthwhile.
Pls watch the video to know the craft better:
---
---
An hour and a half and I reached my destination Anekal - the town known for its beautiful handwoven textiles where hundreds of houses used to weave beautiful stories but today just a few of them are left to thread their words.
As soon as you enter the colony, it looks like one deserted place, but a few steps further and you can hear the loud thumps of shuttle looms coming from one co-operative society where 14-15 weavers work at one time in a big room. The atmosphere of the place, the calmness of the town, beautiful colored houses, and the sound of the pit looms echoing, just takes your breath away.
---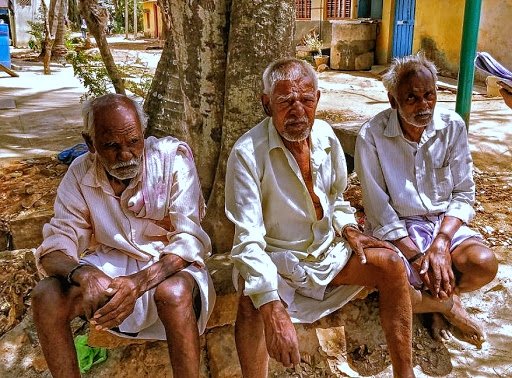 ---
"To care about weaving, to make weaving, is to be in touch with a long human tradition."― Phylis Morrison
I couldn't agree more with the above quote, weaving is one of the oldest traditions and important part of our culture and history.
---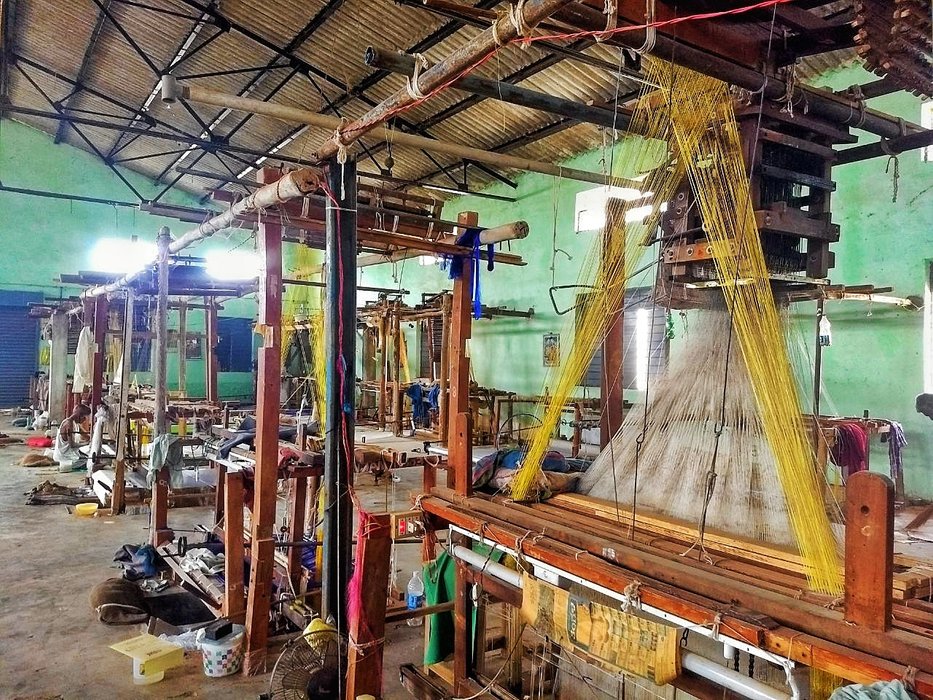 ---
What do you do when you enter a place and is overwhelmed by the amount of beauty you see around. You run from one loom to another to see as much as you can, to click as many pictures as you can and still it will never be enough. At least not for me.
---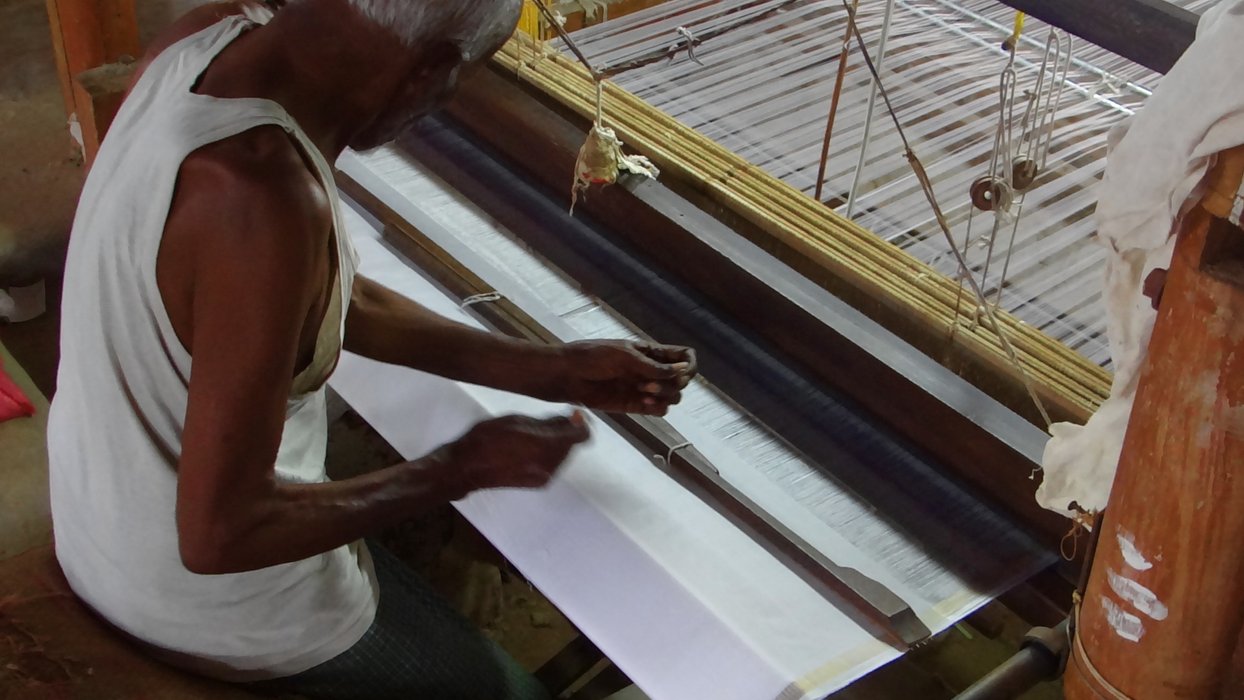 ---
Weavers spinning, warping, weaving and even some old ones discussing their life matters, is a beautiful and rare experience for me. The sound of almost 15 looms together is so powerful and insane at the same time, it's hard to focus at first but eventually, you are completely taken over by the craftsmanship.
---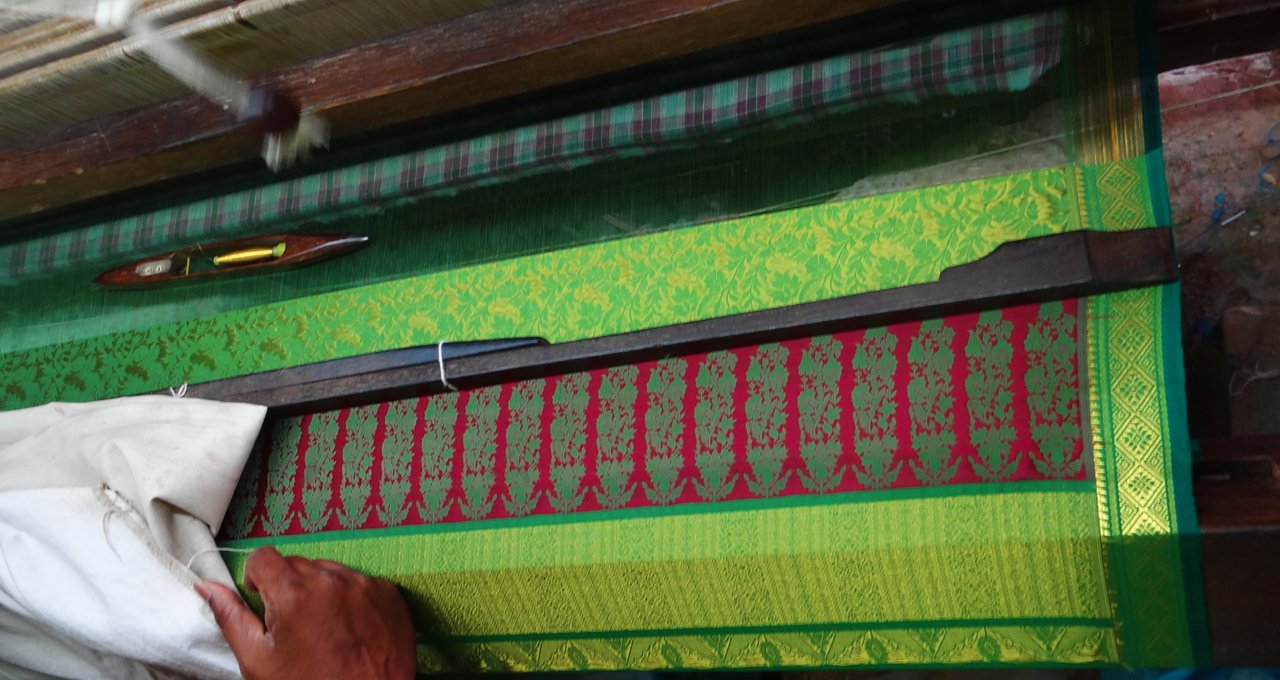 ---
Anekal saris are light and vibrant in colors with intricate Pallu designs and motifs in Zari.
Not being a local person, and knowing the common language, it was difficult for me to understand them at first, but art does not need any language, the work they do, the life they live, explains it all. A few moments spent with them and one can easily get the glimpse of their life - simple, pure and so beautiful.
---
VIDEO- Powerloom Silk weaving - Anekal
---
But somewhere it made me also sad to see the craft dying because of the power loom taking over. It's surprising to see a town with both handloom and power loom machines weaving similar designs, side by side. Many of the weavers have started working in the power-loom factory, leaving behind the generations of handwoven traditions.
---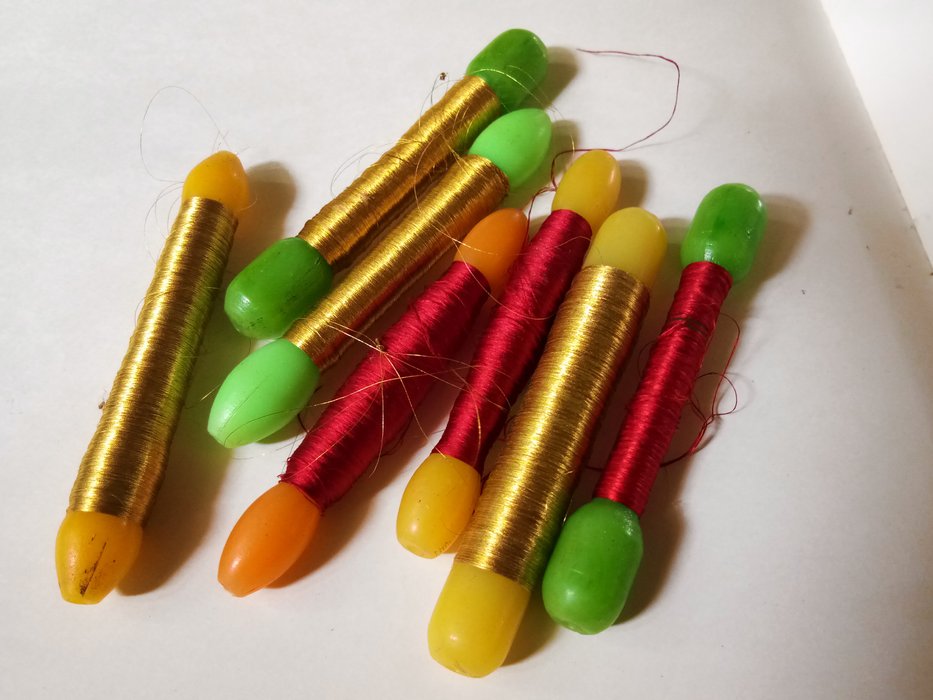 ---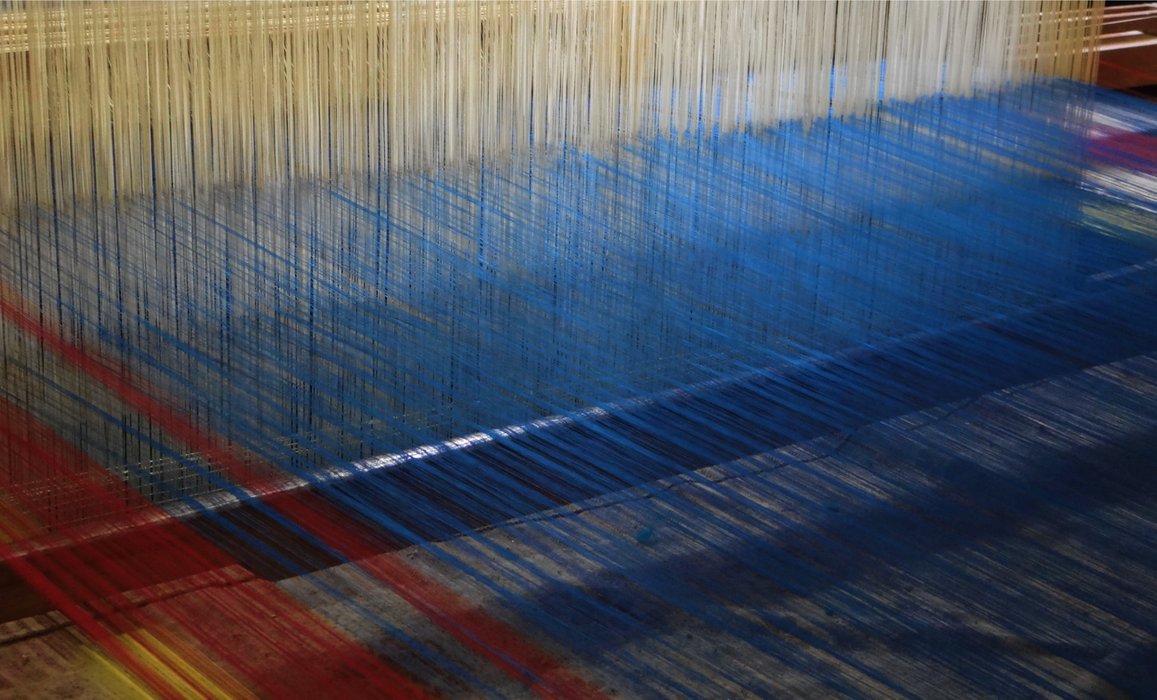 ---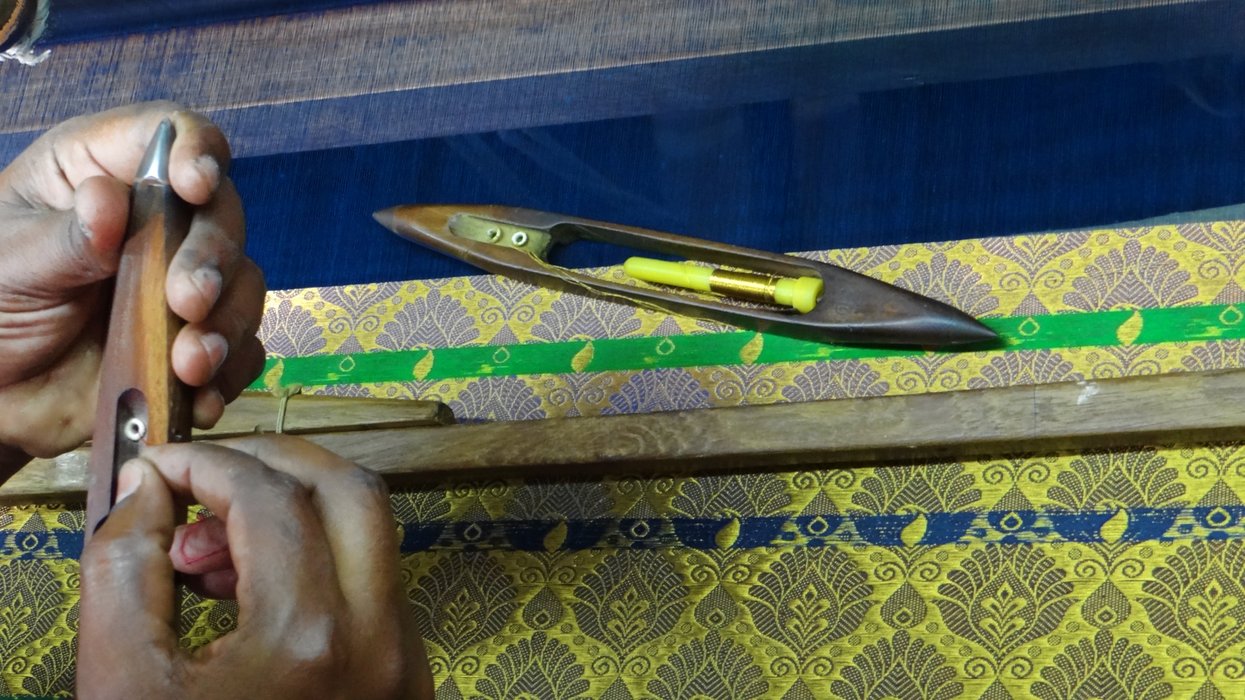 ---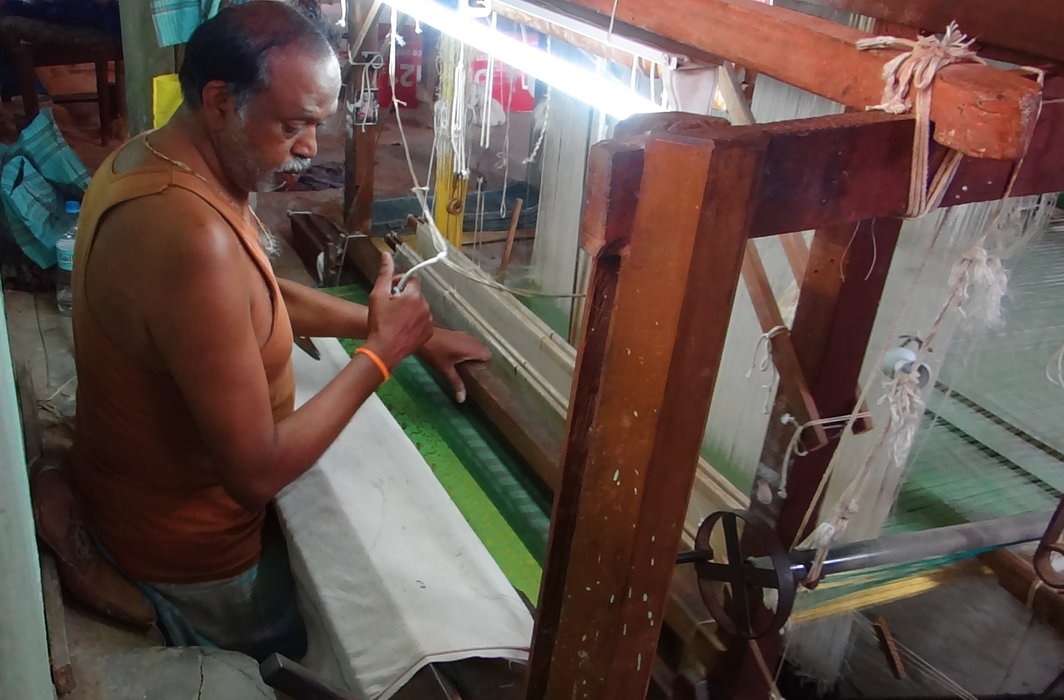 ---
From dyeing to spinning to weaving silk yarn into a sari, the whole process was so mesmerizing, that I spent hours just watching the shuttle move and the motifs appearing just like magic. The threads got tangled, broke, and were tied again, the golden the brights and the silver threads, they just kept moving back and forth, and the weaver never stopped. Bright colors, meticulously created motifs and the amount of time spent to create a single sari make these saris exquisite and now that I know what goes into making it, I feel so proud to own one of these beautiful saris.
---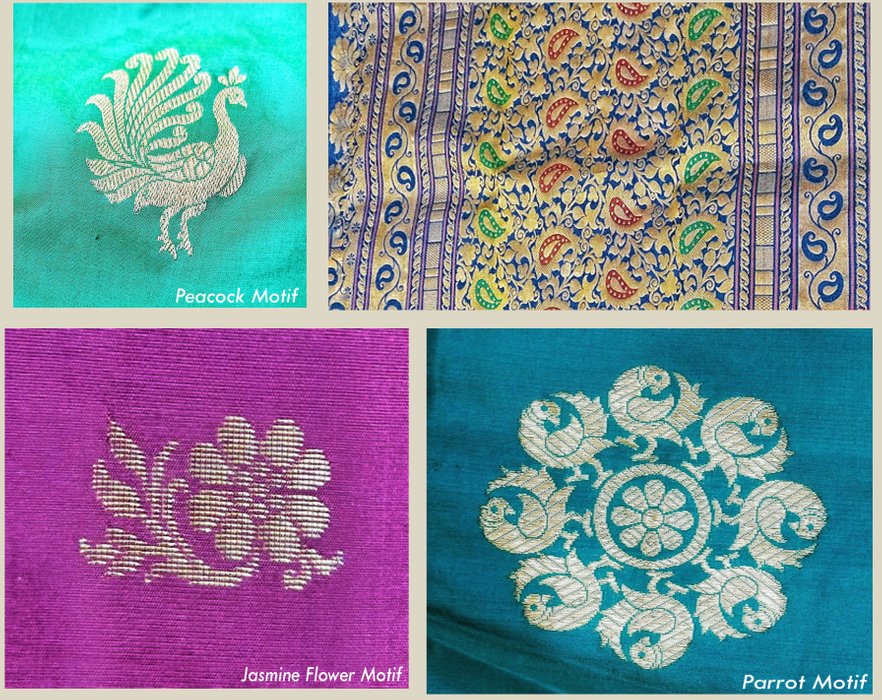 ---
Intricate border and pallu designs are woven with beautiful motifs. Some traditional motifs like Paan, mango buti, sunflower, peacock, parrot are delicately handwoven which sets these masterpieces class apart.
"The sari's radiance, vigor, and variety, produced by a single straight length of cloth, should give us in the West pause and make us think twice about the zipper, the dart and the shoulder pad". ― Naveen Patnaik
---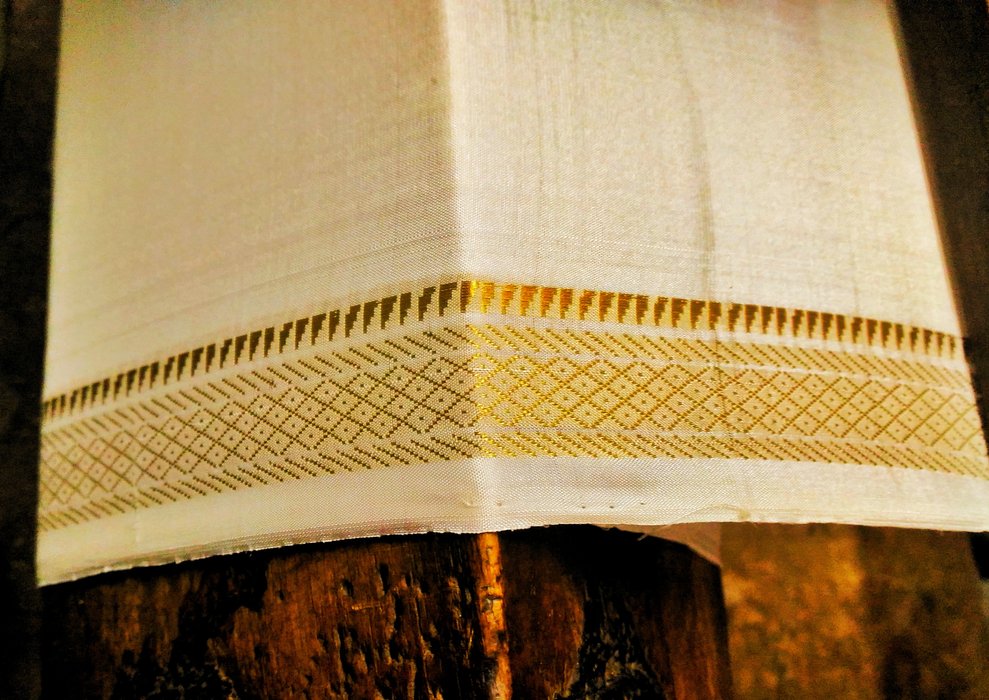 ---
Anekal saris are known for their use of vibrant colors red, green, turquoise, navy blue, fuchsia, magenta and the evergreen white with golden zari.
---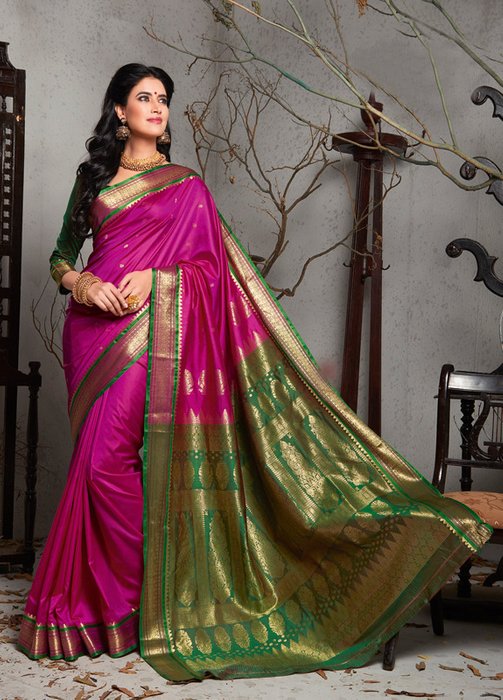 Source- www.craftsvilla.com
---
In the next part, I will be sharing the process of making Anekal Sarees – from dying to weaving. So stay tuned guys!!!
I hope you enjoyed reading my post and I am grateful for every Upvote, Resteem, and Comment. Until next time! 😍

All photos and content by @itravelarts
Love. Swati ❤️