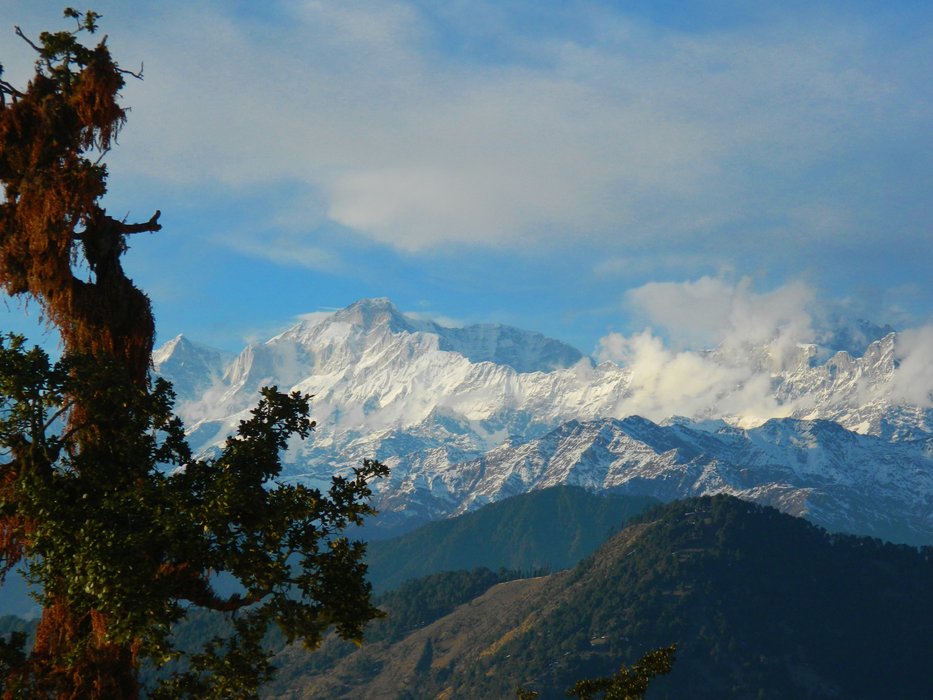 ---
Chopta - Tungnath is said to be one of the easier treks in India, well, maybe in summers but in January it was nowhere close to easy. For a first time trekker like me, it was a challenging one. Many have called me crazy to have taken a winter trek for the first time.
But I wasn't made for easy!!!!!
---
So today I thought I will share my crazy still amazing first time trekking experience and relive those moments along with it.
And then the preparations began with regular fitness routines, exercises, dos, and dont on what to pack and how to pack by reading about the experience of others.
I was excited more so as I was going to spend my birthday on the hills. Nervous and full of doubts about whether I will make it to the top, will I enjoy it away from all the comforts or will I bring down my team. What if something happens and I get lost!!! To be honest, I was afraid what if I wasn't strong enough coz sure enough I didn't want to be a burden on the team.
I guess these are common thoughts, and it's OK to feel like that.
One day before the trek, after packing and checking my trekking gears, I finally slept for about an hour or so waiting anxiously for the things that were to unfold. Shweta, my partner in all adventures, and I started from Jaipur to Delhi with no tickets, on my first local train experience and I couldn't have been more fussy. I am terrified of overcrowded places but somehow I survived because something amazing was waiting for me.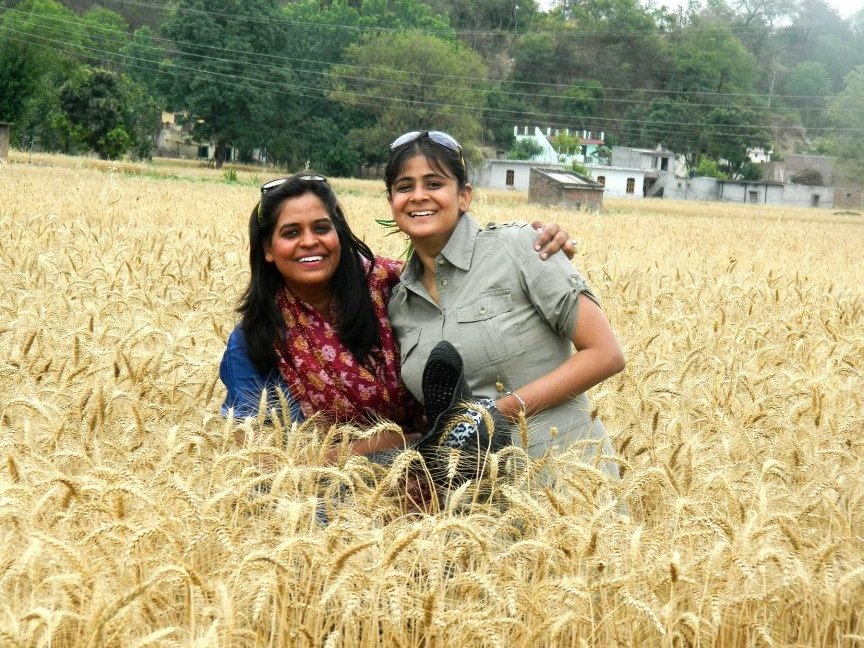 From Delhi to Haridwar was another 5 hours journey in the bus and we took our night halt at the Haridwar Jain temple. Next day we were to meet our trek leader in Rishikesh at 8 in the morning and so we left early. It was a small group of 5 people and we were happy thinking that now it would be easy to ask for breaks, decide what to cook or even where to put our tent for the night! Well, it was a hope that didn't last long and little did we know that its the mountains that make the plans and sometimes the trek leaders! Luckily we had amazing trek leaders Archit and Bianca, who not only guided us but kept us involved with many many stories.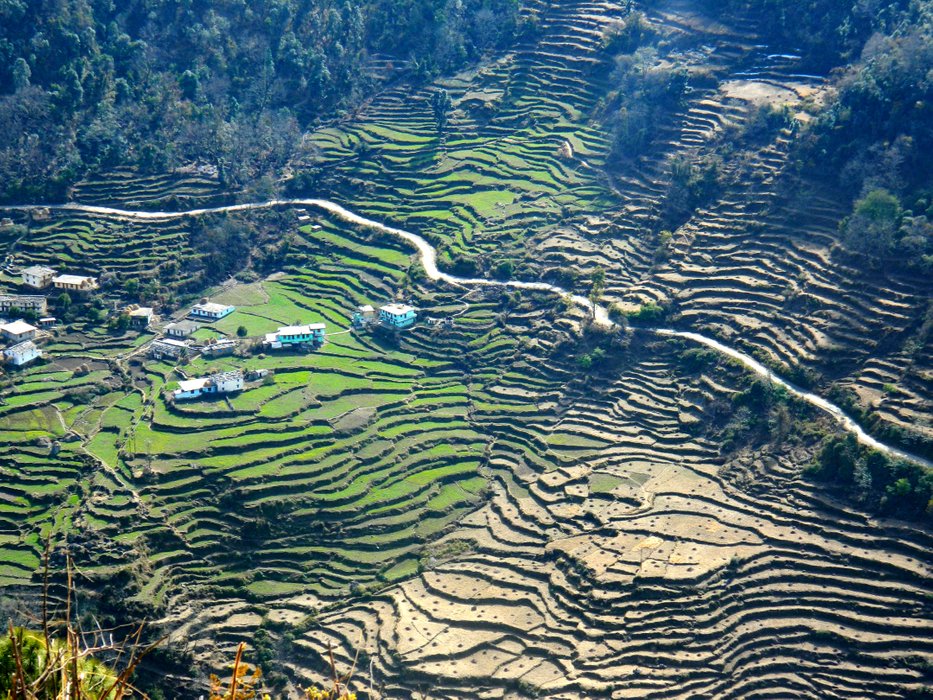 ---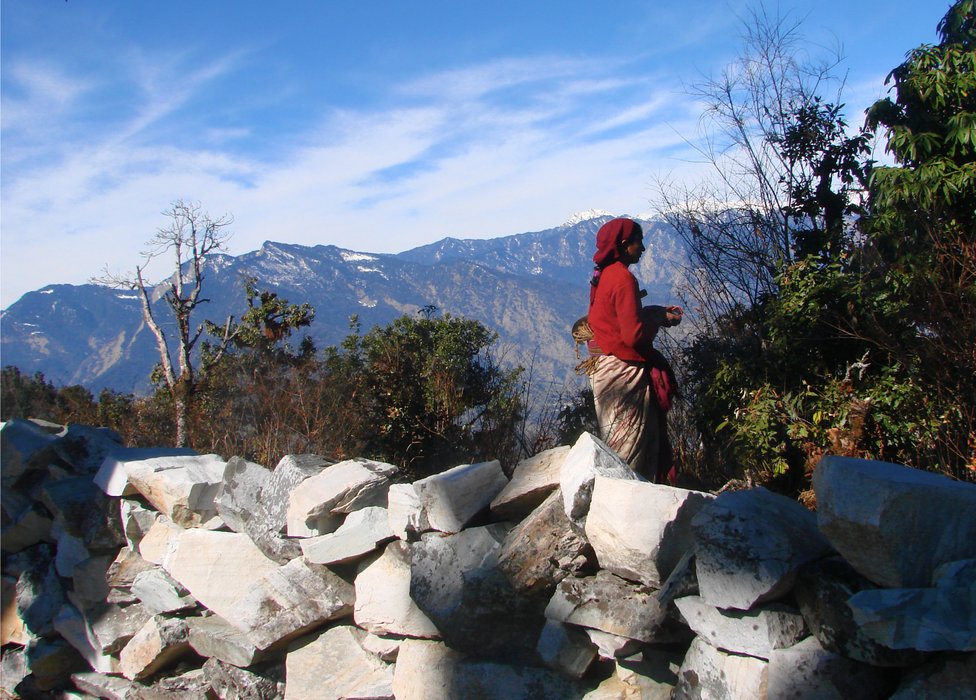 ---
After breakfast and exchanging our experiences, fears and what to expect we started our drive to Sari village on the Ukhimath Chopta road which is around 8 hours drive from Rishikesh. The road took us through some of the most beautiful scenic views of Uttarakhand. After dinner in Sari, we walked around the village, wondering why the name Sari. The best we came to was that a ghost in white sari must have been seen around walking this village and so the name. We dared not to ask the local villagers...what if it was true!!!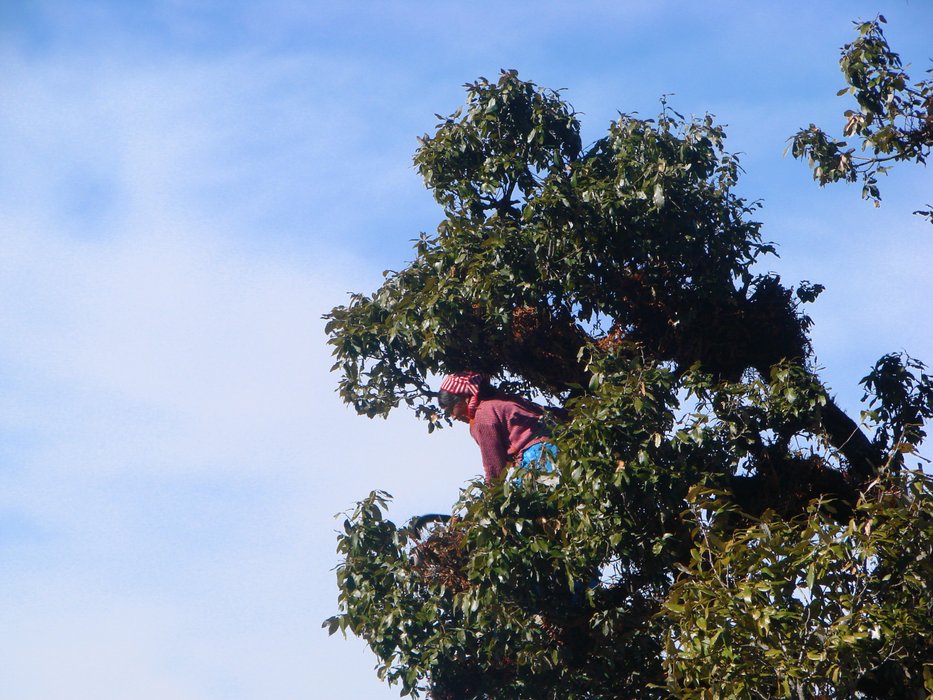 A woman at top of the tree for getting fodder
---
Later, we learned how to make out tents and use our sleeping bags, it was one hell of a task to use it for the first time especially for someone like me who sleeps like a starfish on comfy soft beds and suddenly it felt like a coffin box.
"And into the forest I go, To lose my mind and find my soul."
---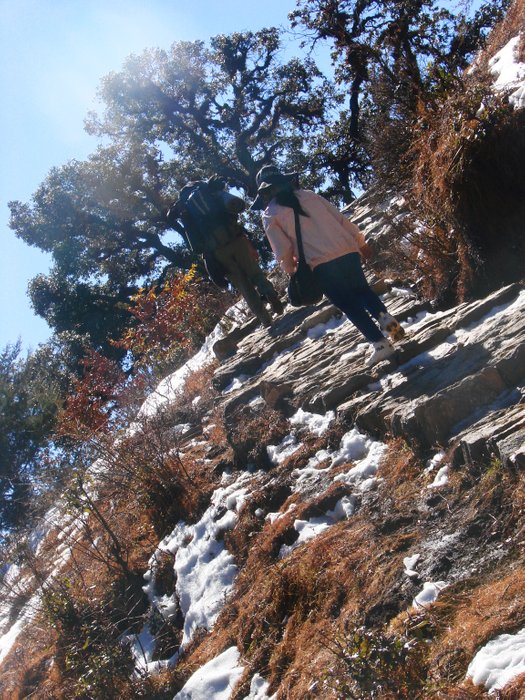 Feeling strong and after a heavy breakfast the next day we began our climb at around 8 or 8.30 a.m. to Deorital lake. Legend has it that this lake is home to many gods. This wasn't my first experience with snow but camping in the snow was a different experience altogether. As soon as we reached Deorital, Archit asked us to make our tents, but we wanted to run wild, explore the place, dive into the lake. But like sincere students we did what was asked of us and was rewarded with a cup of tea. What more one can ask for, lakeside camp surrounded by snow peaked mountains, beautiful company, no office, no pollution, no crowd, amazingly cold weather and TEA. Oh, let me tell you I am a hardcore tea lover!!!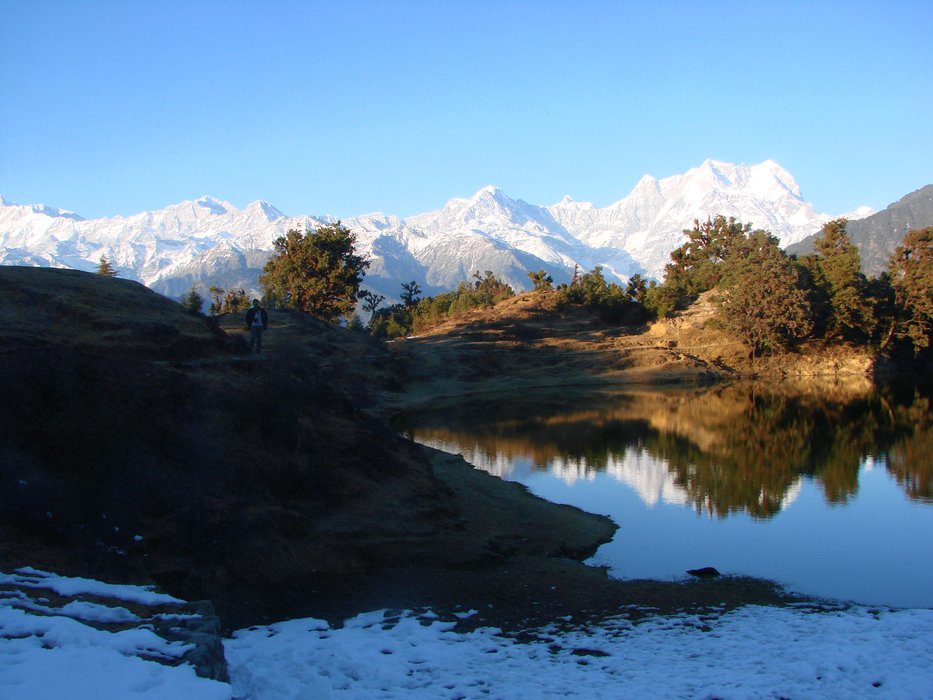 The lake is surrounded by snow, and mighty Chaukhamba peaks that reflect in the lake.
---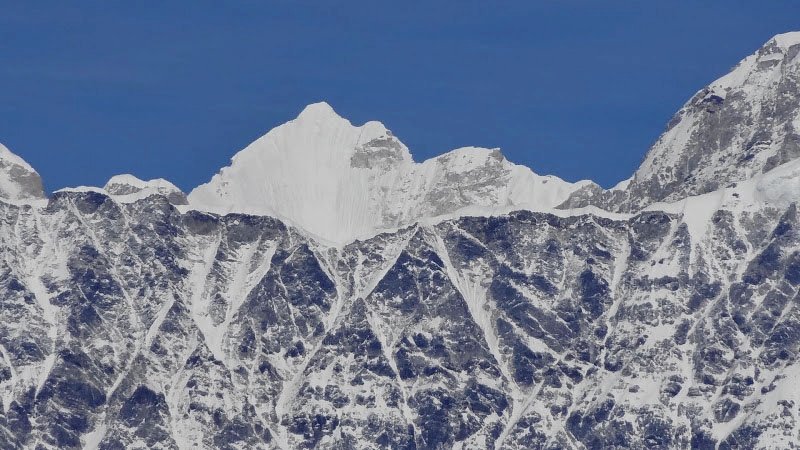 ---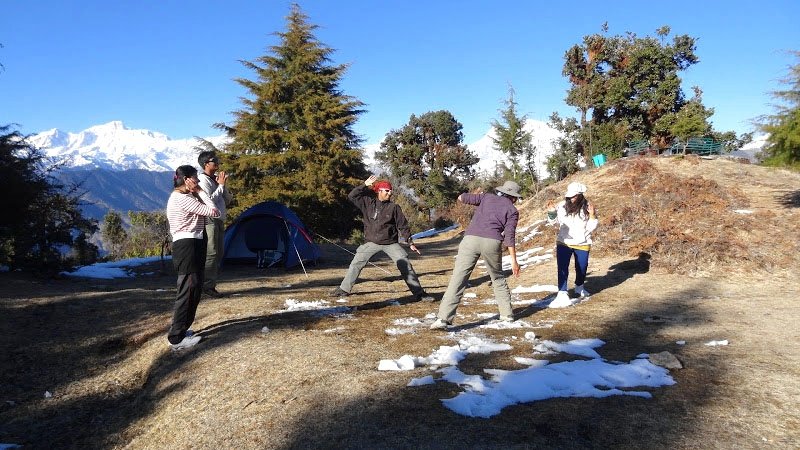 ---
Playing Ninja after a delicious lunch was so much fun and we were completely tired.
---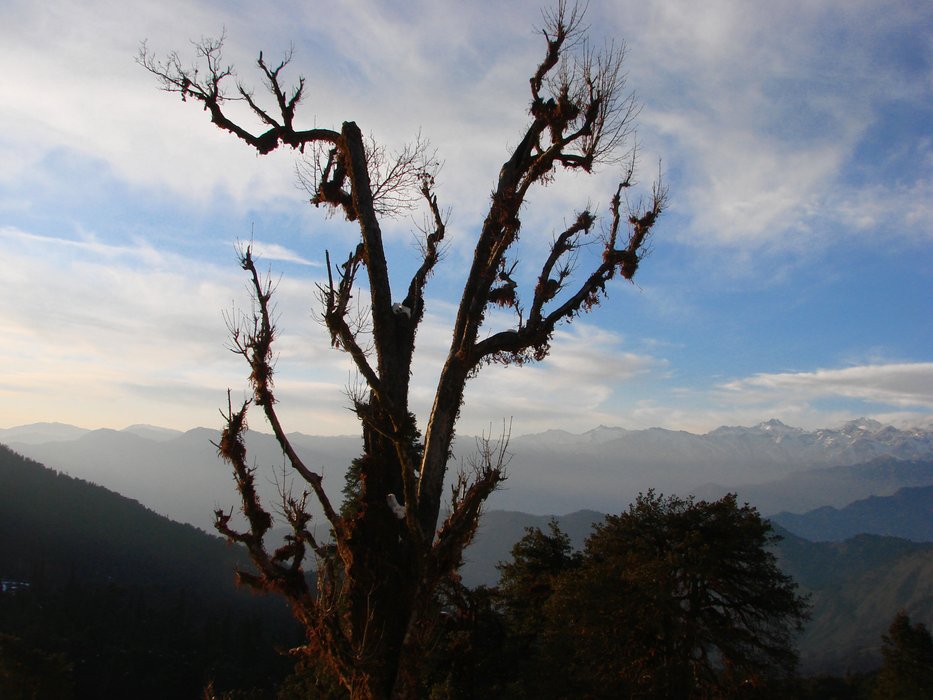 ---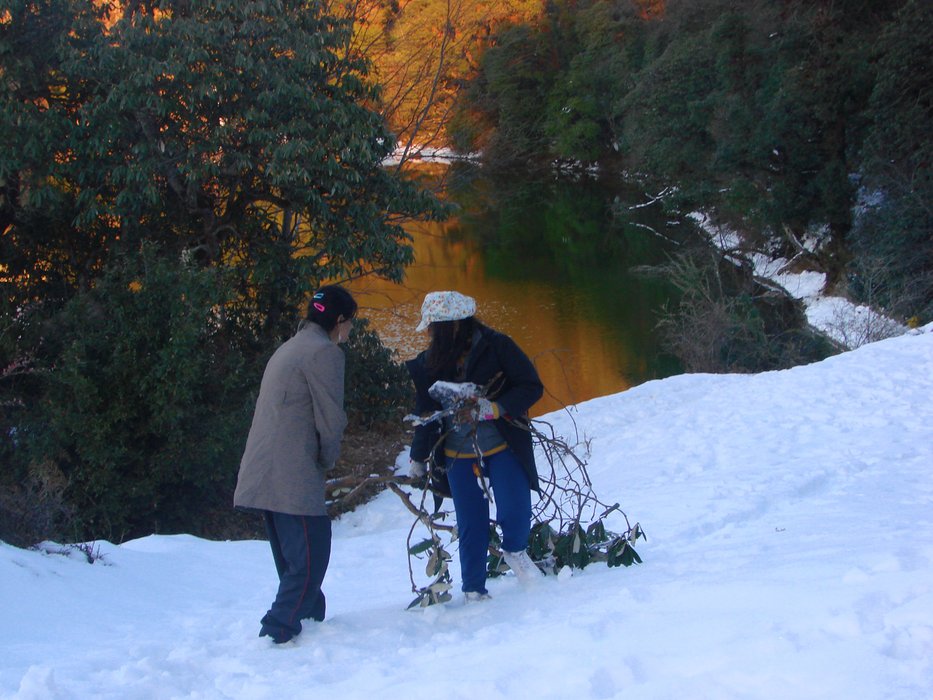 ---
In the evening we collected woods and dry tree to build a campfire for the night. It was no easy task, but it kept us active and acclimatized us with the altitude while exploring the place. We also had our share of fun slipping down the slopes, throwing snowballs at each other and laughing our hearts out. For Shweta, it was her first time in snow so she was excited like a kid let loose in a toy store.
For me, I was happy and free!😍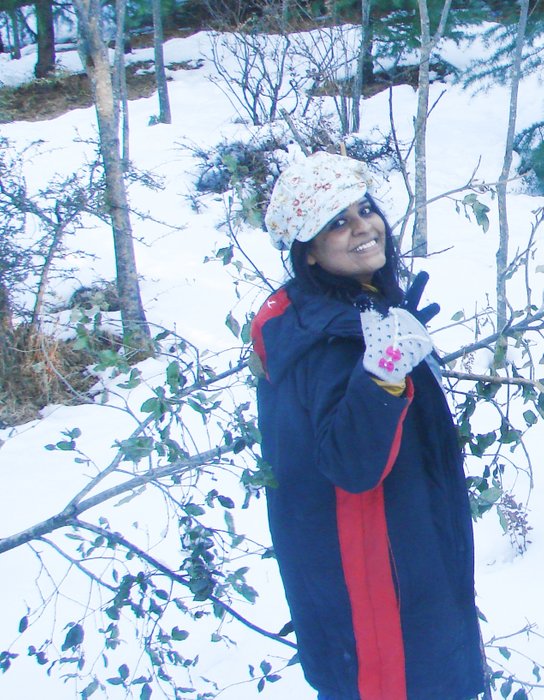 ---
"Because in the end, you won't remember the time you spent working in an office or mowing the lawn. Climb that goddamn mountain."--- Jack Kerouac
I would be posting soon for the next part of my journey....
Hope you liked it!
Love. Swati ❤️
Blog: (https://www.itravelarts.com/)