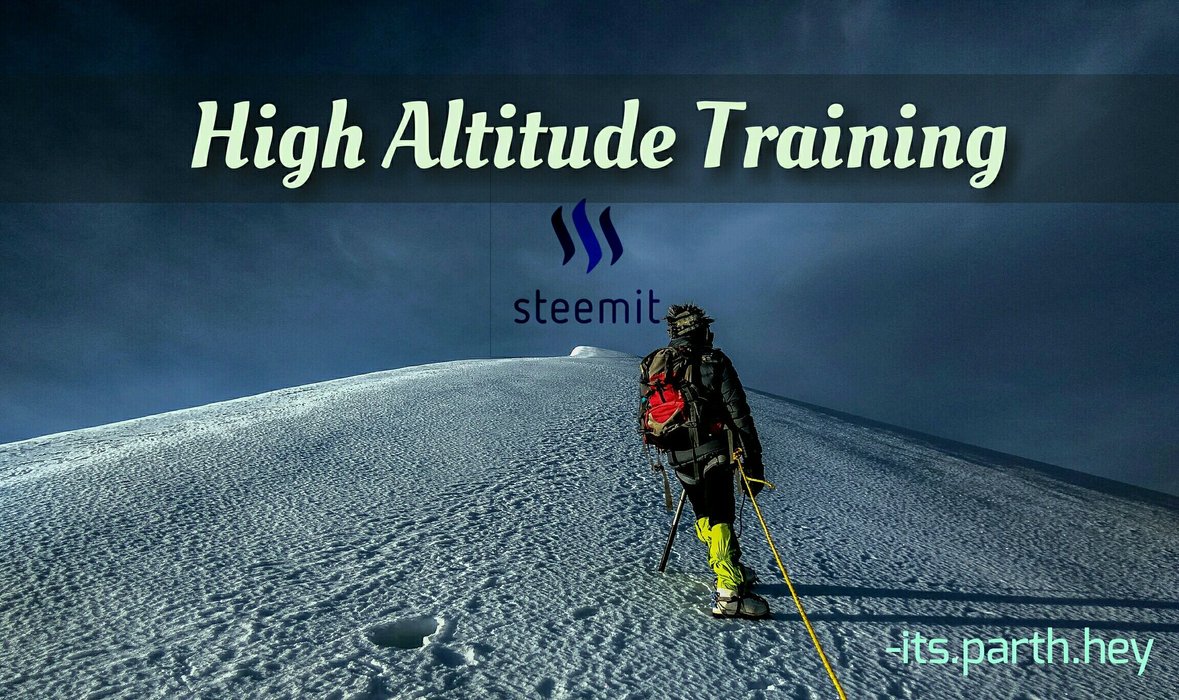 Greetings Steemians! It had almost been 2 weeks since I came to the high altitude desert of Ladakh and I had this wild dream in my mind from the first day I arrived - to climb the peak Stok Kangri (20,080 feet) solo! Stok Kangri is visible from Leh and every time I look at the mountain, I feel like its calling me!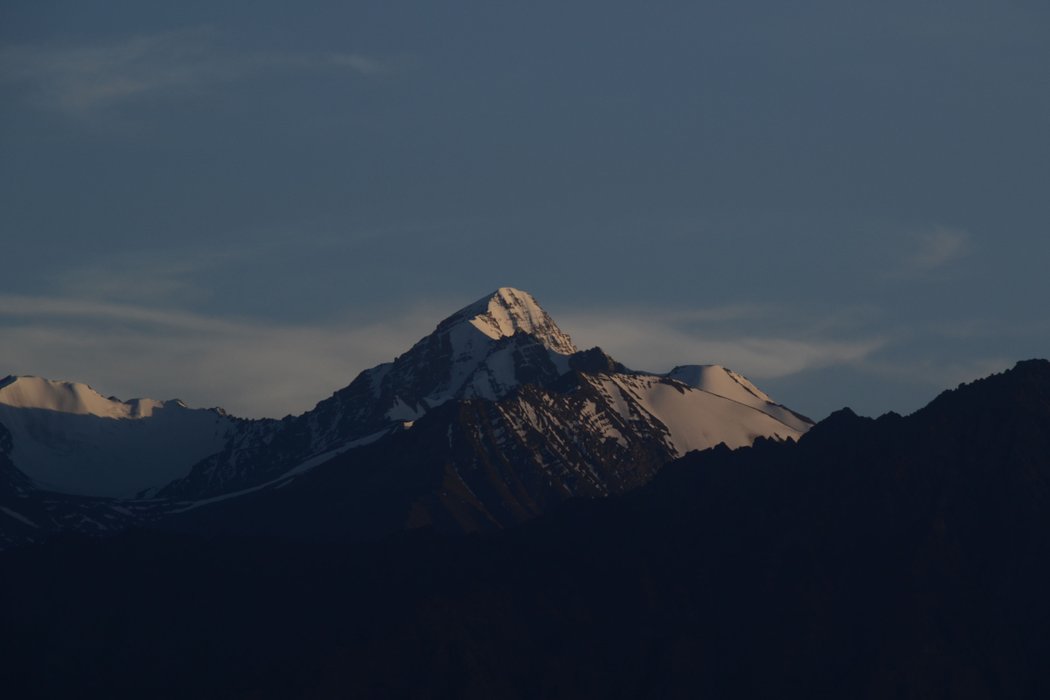 Before I left for the expedition, I felt like I needed to do one final bit of training for at least 15 days in and around Leh town which is situated at 11,500 feet. Training at this altitude is always good. I will acclimatize well to start with and my lungs will get stronger and more used to working in lower oxygen levels. Apart from that, the best training for mountaineering is being in mountains itself.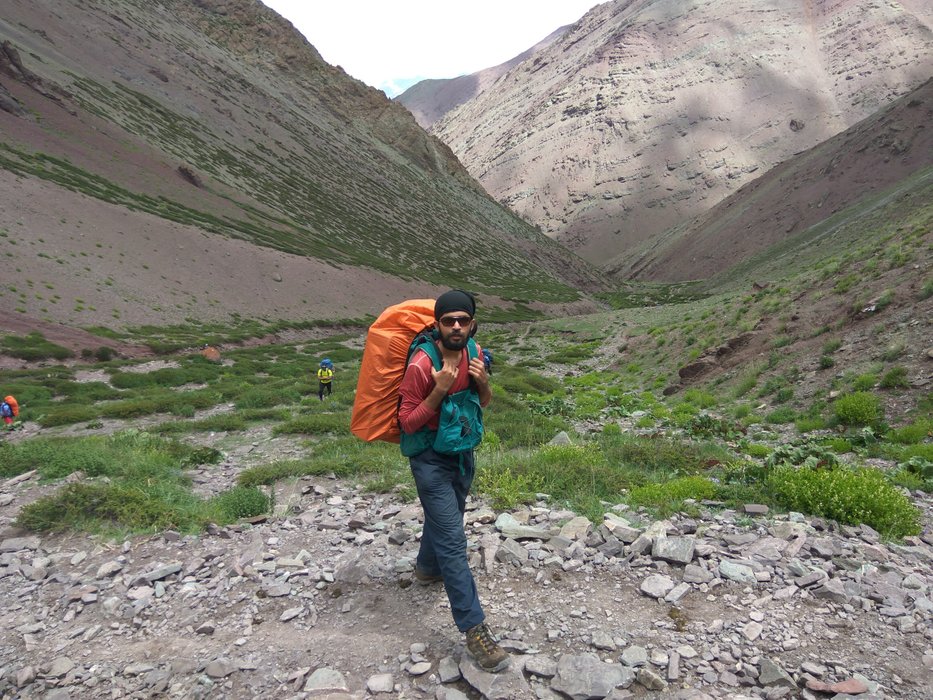 I was staying in my friend's guest house in Leh. The sunrise in Leh happens pretty early at around 5:30am and with that even I used to rise! Getting out of the warm blanket was the toughest part of the day. The day would begin with a 10km uphill and downhill run in and around the city. To start with, I used to run up to Leh palace, which was behind our guest house. The elevation was quite steep with huge steps leading up to the palace. Good warm up for muscles, joints and used to get my heart rate high and blood flowing through my body.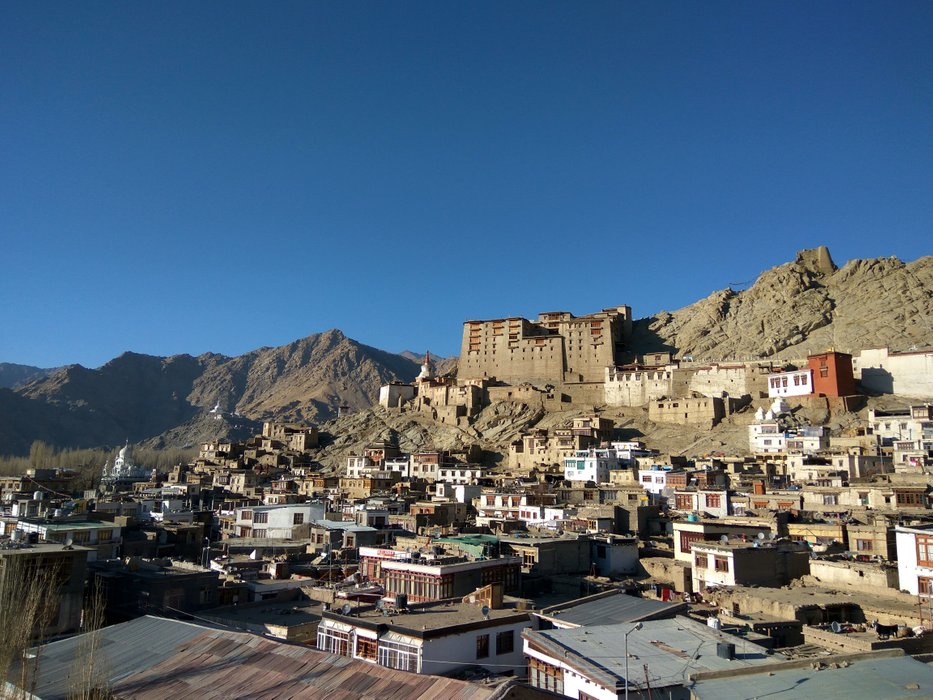 From here, the road goes downhill into Leh town and then a series of uphill and downhill begins. Everyone used to stare at me and must be thinking who is this idiot running in shorts in such a cold morning? The road passes through the main market and from there I used to go on the Changspa road. In the first few days, I used to breathless by now and had to stop and take a break to catch my breath. At the sea level I can run 10 to 15km without stopping even once, but at this altitude, I could barely run 4km at a go. The Changspa road has a constant elevation which used to burn my leg muscles and I loved it!
At the end of Changspa road, you come across huge stairs winding up a mountain which leads to Shanti Stupa. There were a total of around 1000 stairs. Climbing up them was the toughest part of the entire circuits. Half way through, I had to take a break. The steps are huge, some steps being as tall as 1 foot and it takes a lot of effort to go up each step at that altitude.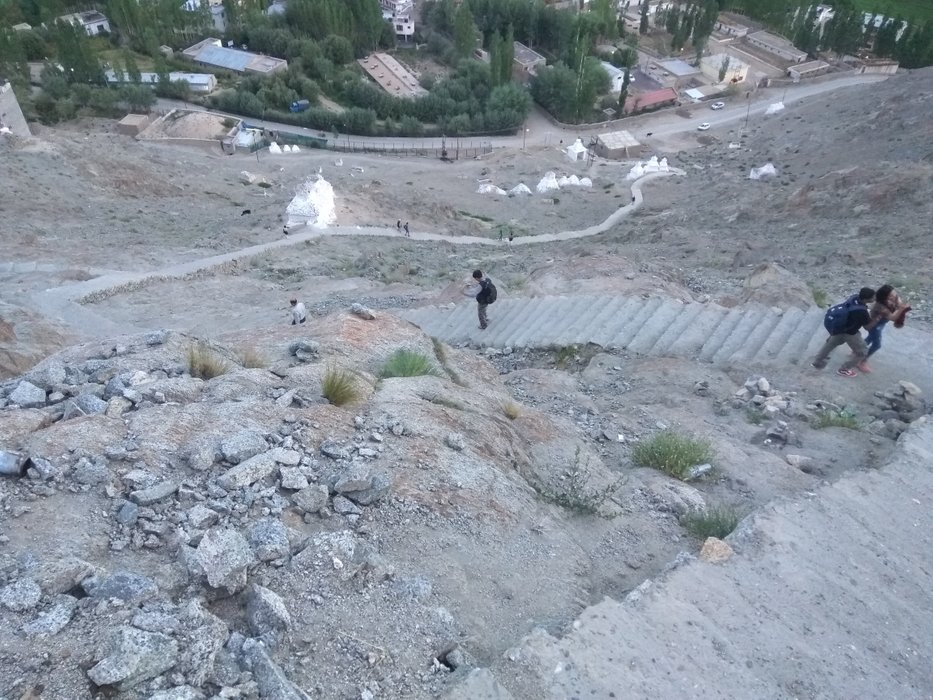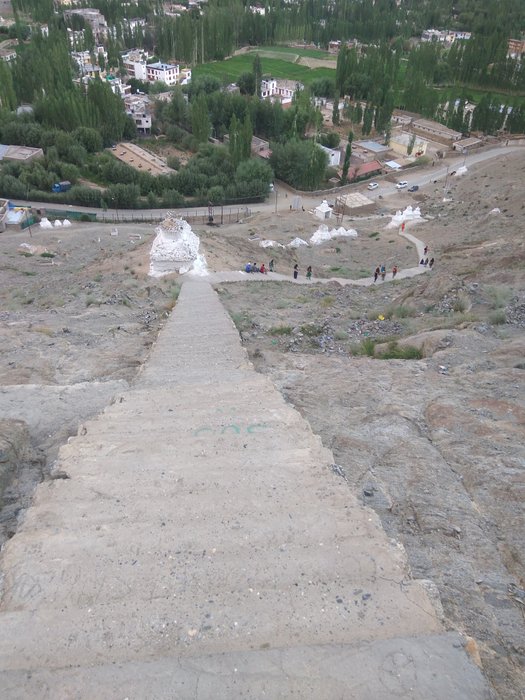 By the time I used to reach up, my head would start to spin out of exhaustion. I took a long break once up. There is a small canteen which serves the best lemon water ever. I used to drink 2 to 3 glasses and it was so refreshing.
Shanti Stupa is a beautiful religious monument and you can see the entire Leh city stretched below you. The whole town was green between huge desert mountains. It is such a beautiful sight.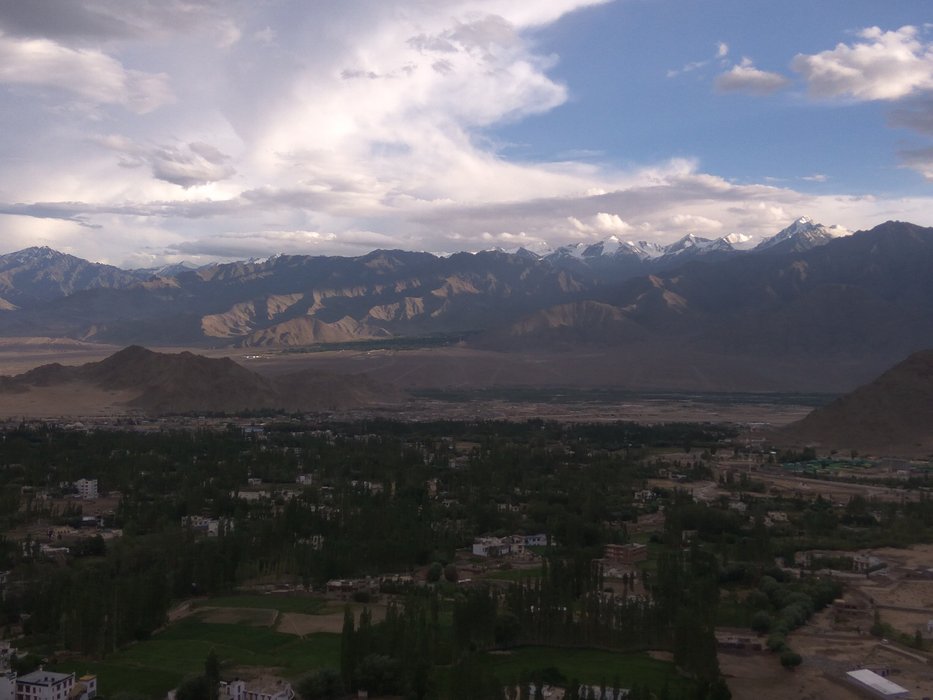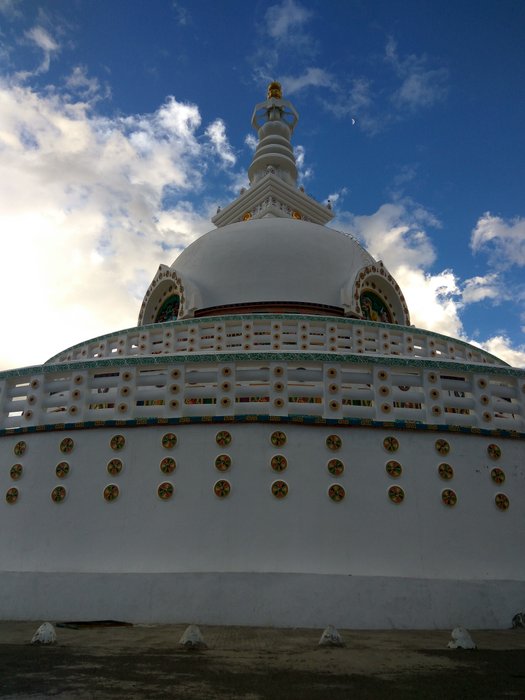 From here you get the best views of the Stok Kangri peak. It used to be so motivating to be able to see Stok Kangri and realize that with each kilometer I am running, with each drop of sweat I am pouring, I am moving closer to my goal of standing on top of that peak!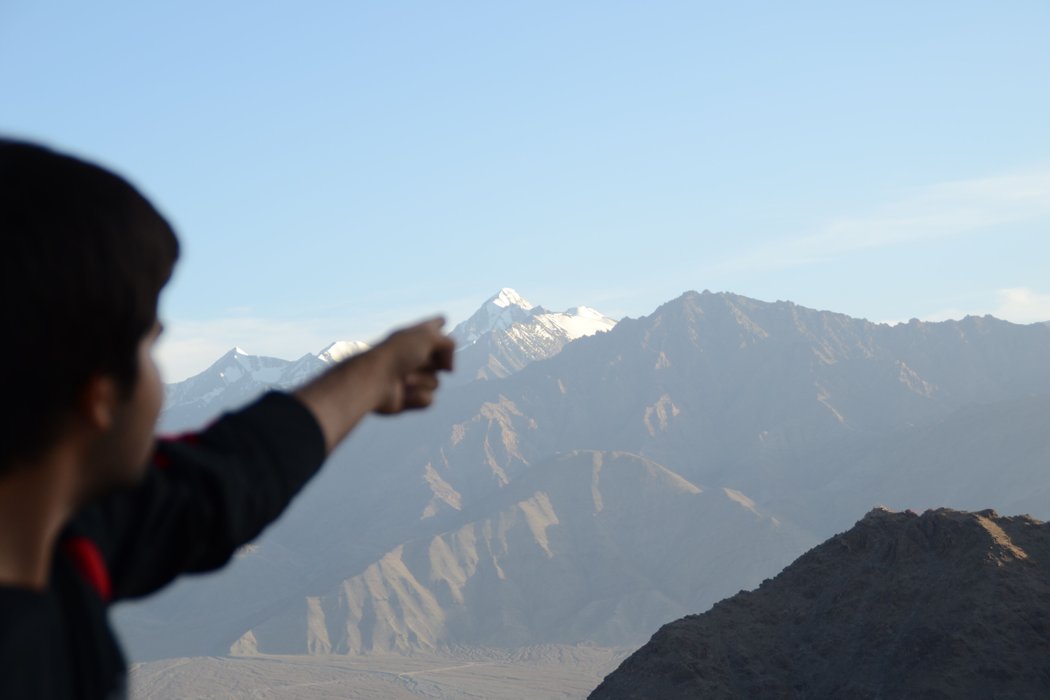 I used to return to my hotel at around 8am for some delicious and healthy breakfast and then get on with some daily work. At around 11am, I used to a little core and lower body workout which included squats, crunches, lunges, planks and calf raise.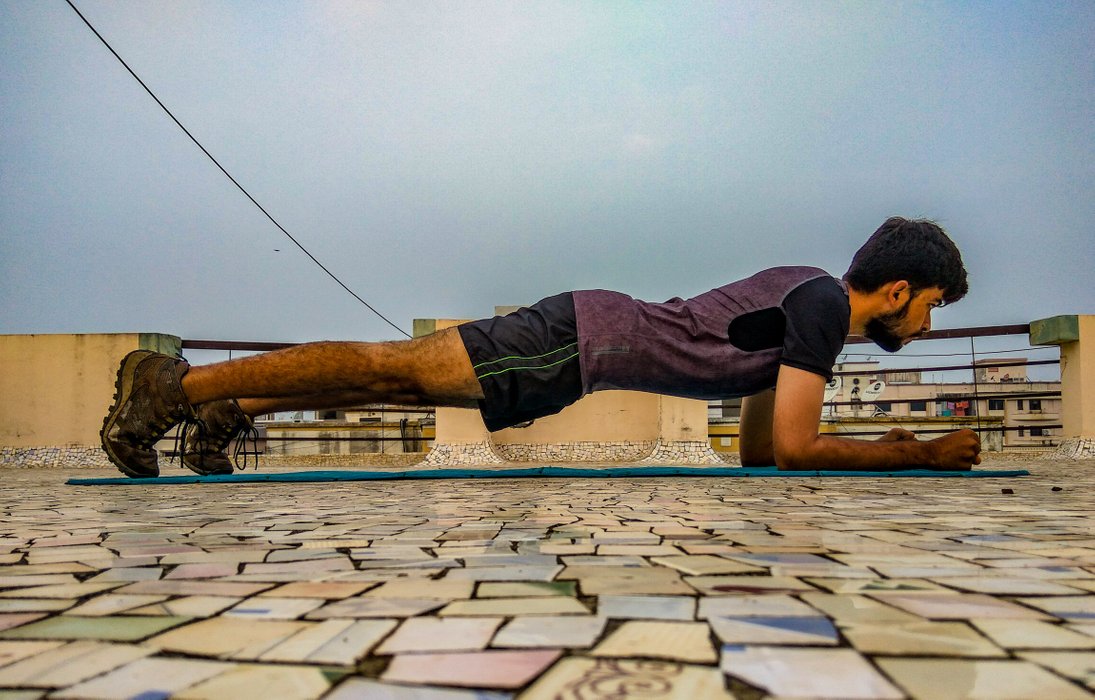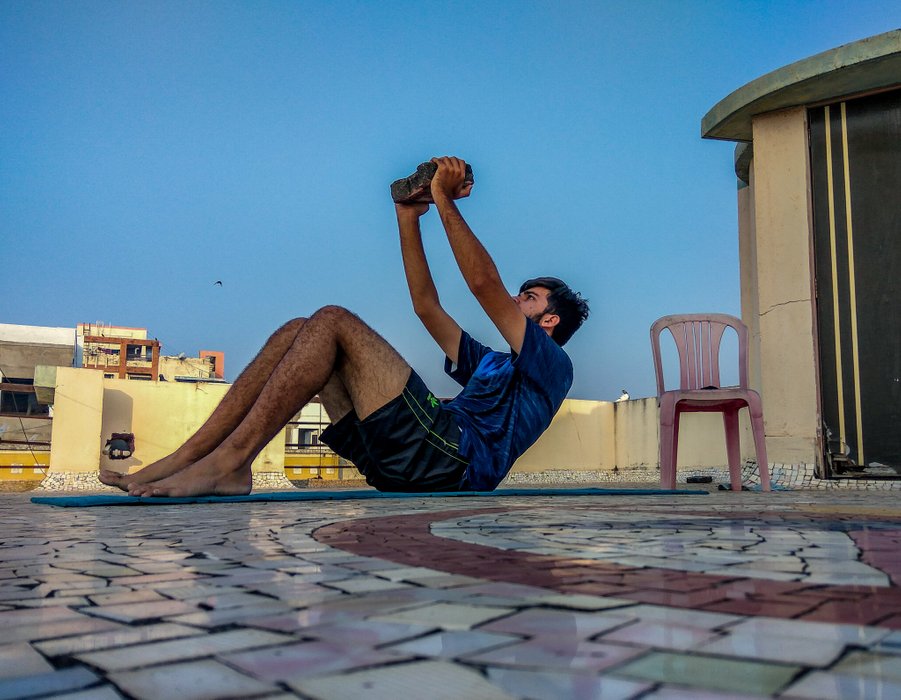 Afternoons were usually spent sleeping or watching some TV. At 6 in the evening, I used to work on my upper body. No weights, just some effective bodyweight exercises like variations of push-ups, sometimes with huge bag on my back, pull ups, some triceps, shoulder and chest workout. I used to be completely exhausted after this and would hit he bed soon after dinner.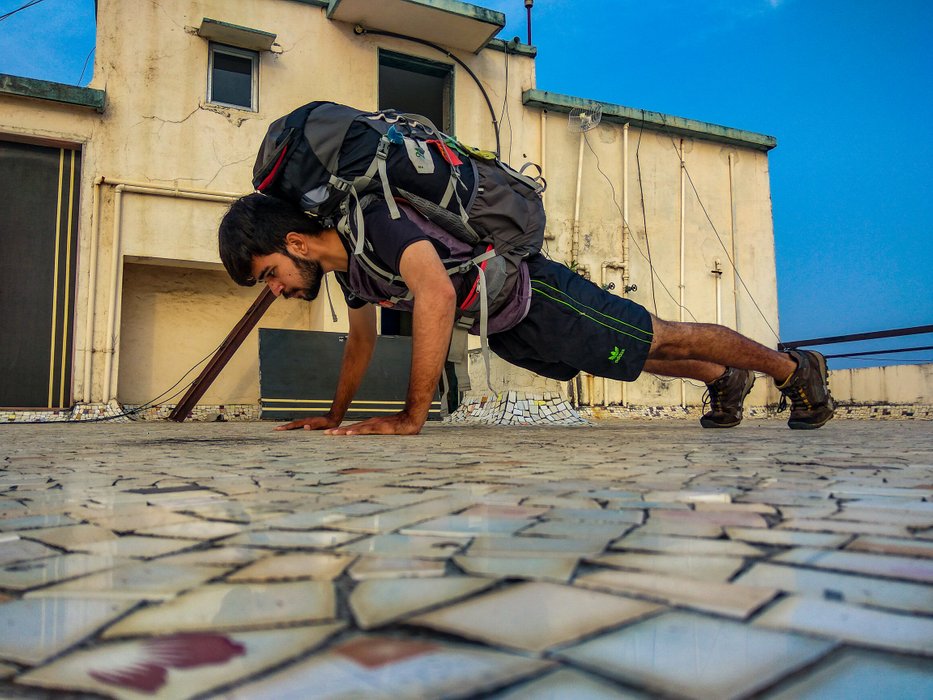 This was my routine for 15 days in Leh in preparation for my solo expedition to Stok Kangri peak. Twice in 15 days, I cycled up to Khardung La Pass, the highest road in the world at 18,300 feet. That used to be a killer workout. It is 40km from Leh but a round trip would take me 15 to 18 grueling hours. The ride begins from 11,500 feet and you have to paddle up to 18,300 feet with just your leg power! Riding cycle to Khardung La was probably the toughest workout I have ever done.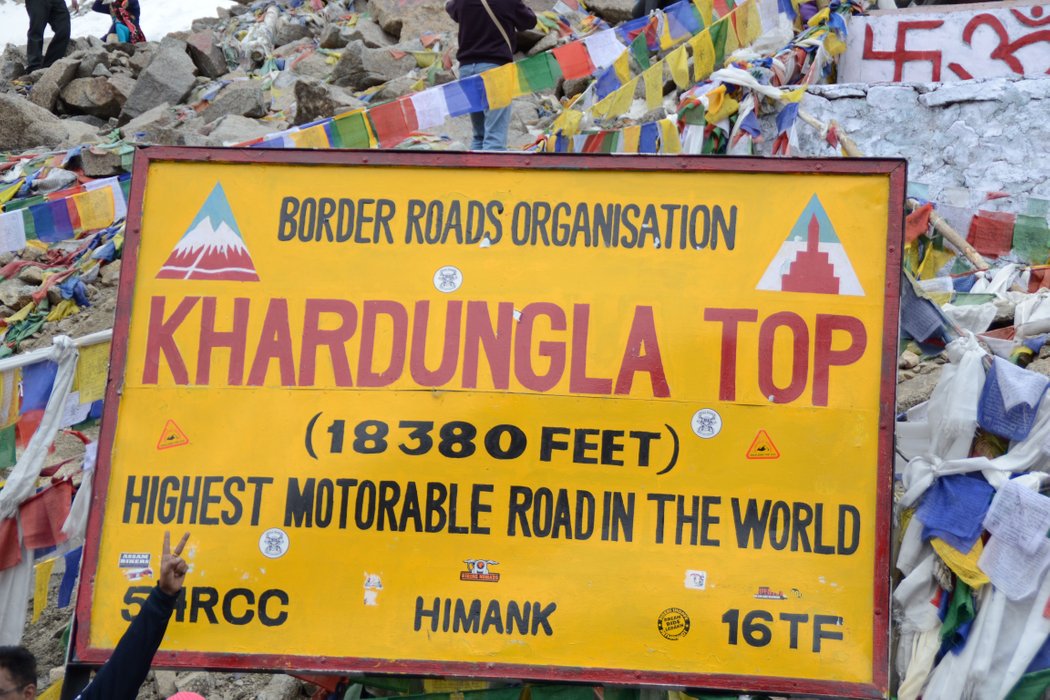 With every passing day, I was feeling more and more confident about my chances of success on Stok Kangri. I was doing all I could from my end, rest of it would be on destiny
The events that unfolded on Stok Kangri in the coming week pushed me to my absolute breaking point, changed me completely as a person and I walked out much wiser than I had walked in. Stay tuned for the detailed blog on the expedition. Cheers!