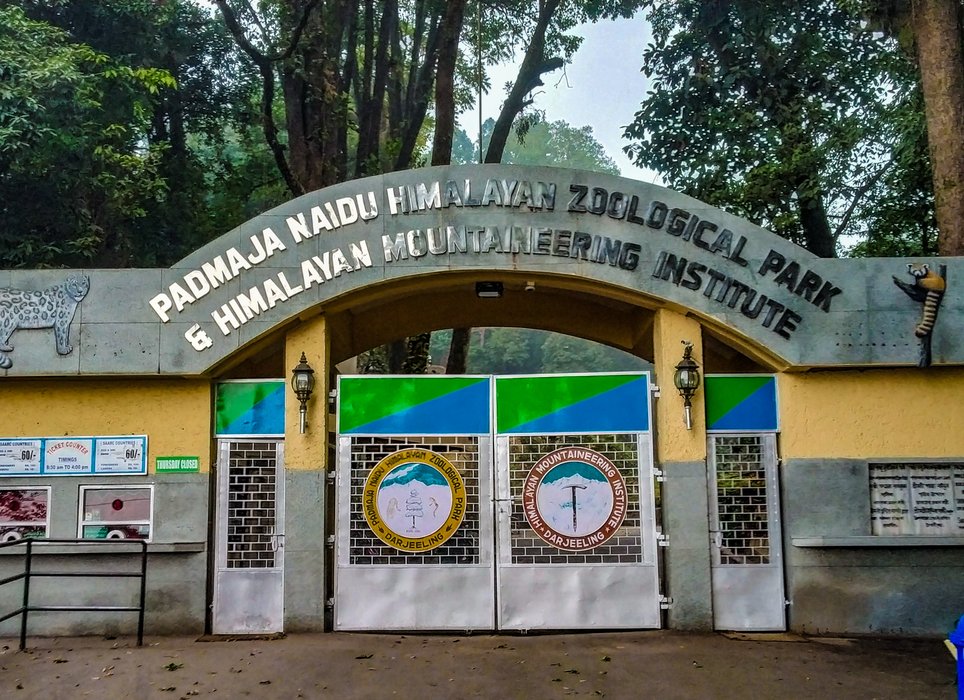 Hello and greetings! I recently got back from a month long intense Advanced Mountaineering Course (AMC) training from Himalayan Mountaineering Institute, Darjeeling, India and it was one of the most enriching experiences of my life. Through bad weather, sickness, high altitudes, amazing accounts of strong team work, I came out a much wiser man than I went in. In the next few days, I would be sharing my experiences of the past 28 days along with some breathtaking pictures taken in the high Himalayas.
After completing my Basic Mountaineering course last year, I had immediately applied for the AMC for Oct- Nov 2018. Little did I know that I would be taking on the biggest dream project of my life in the coming few months, which was to climb Mount Everest in April 2019. The bigger Everest for me is raising 30 lac rupees (43,000 USD) and the money hasn't been fully raised yet but we will come to that later. With a big fundraising campaign in its full swing, I could not decide whether I should go away for a month long mountaineering course without any network, internet or connectivity whatsoever and jeopardize my chances of raising the funds. My logical mind said the course can wait as each day in the city counts for the fundraising campaign. But I knew in the back of my mind that doing AMC was the right thing to do. You can't skip school and directly apply for job. It's just wrong and what kind of an example would I set if I skipped the necessary steps? If Everest is going to happen, it will but I will not take shortcuts and so the packing began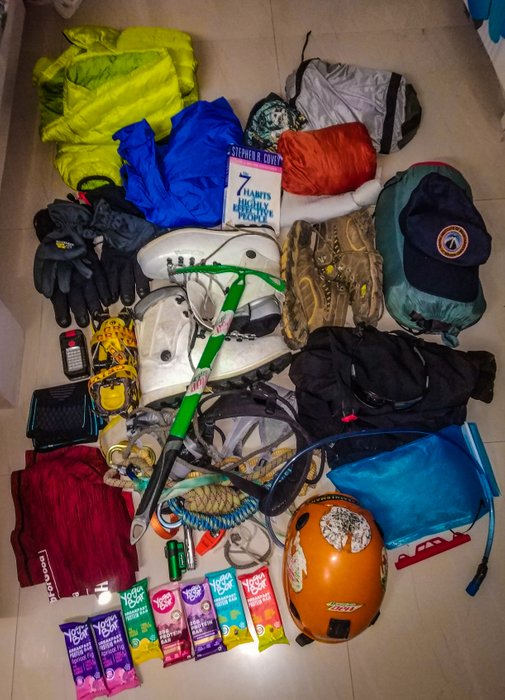 So I booked my flights and I flew to Bagdogra in West Bengal on the 18th of October, the nearest airport and the gateway to Darjeeling. This was the first time I was travelling to the eastern India and it had been a lifelong desire to see this part of India. It was a flight I won't forget. Just before landing, we could see the Sikkim Himalayas and towering all those mountains, stood Kangchenjunga, the third highest peak in the world and the highest peak in India. I had tears of ecstasy dripping down my eyes with the sight of that mountain. Kangchenjunga National Park was going to be the training area for the second half of our training. I couldn't wait to be in the lap of Kangchenjunga and learn mountaineering.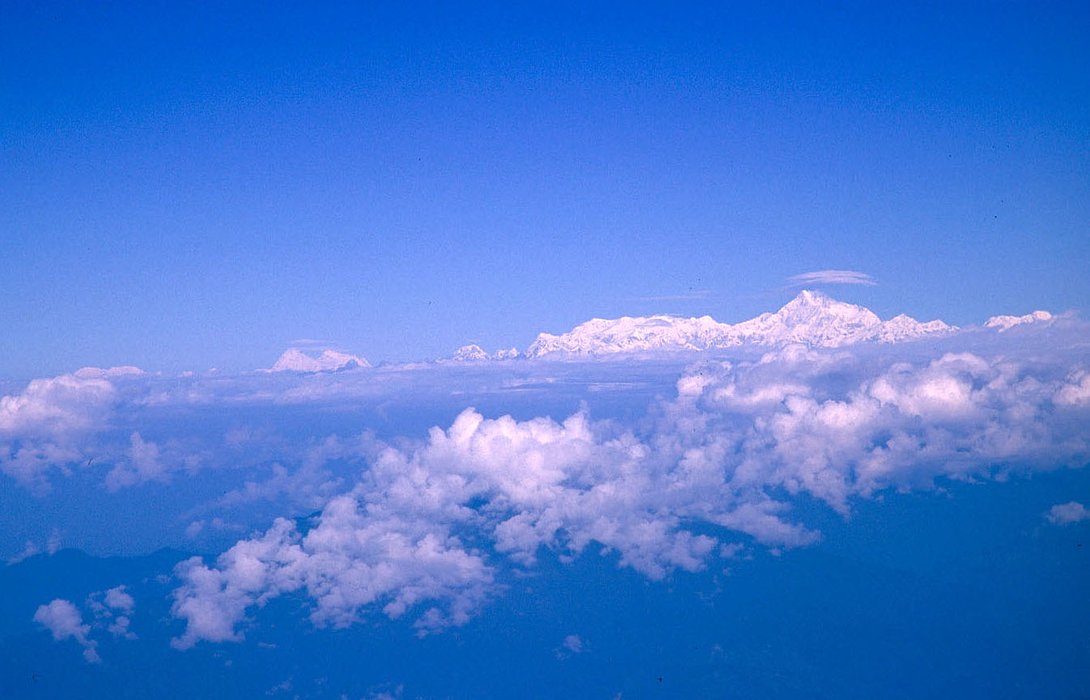 It was a short and a scenic 2 hour drive from Bagdogra airport to Darjeeling hill station. The route passes through some beautiful famous tea gardens and some really beautiful ghats. As we went higher and deeper into the valleys, it was getting mistier and the fog kept getting denser.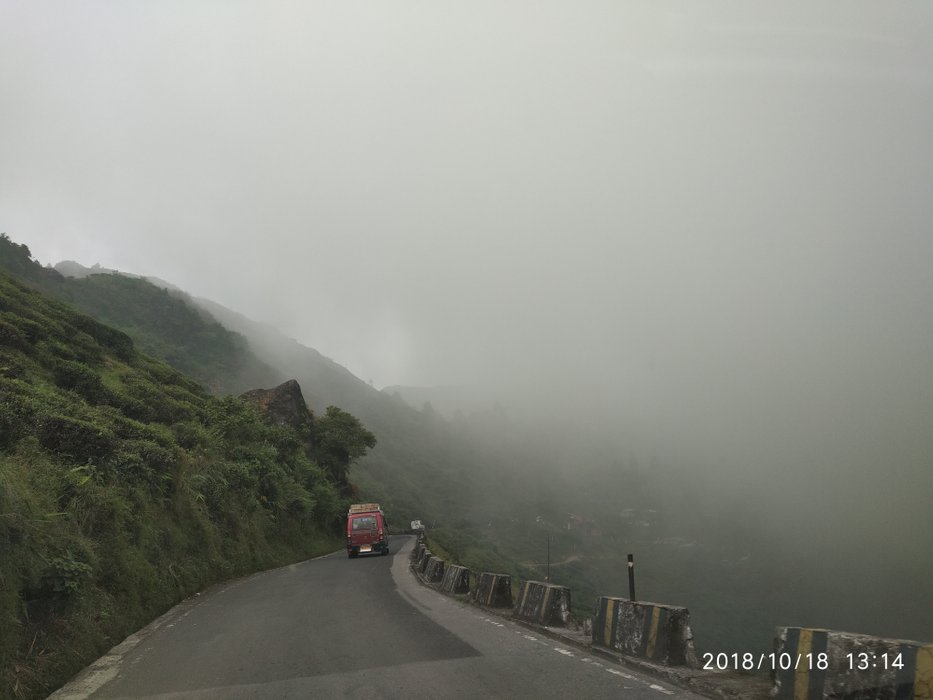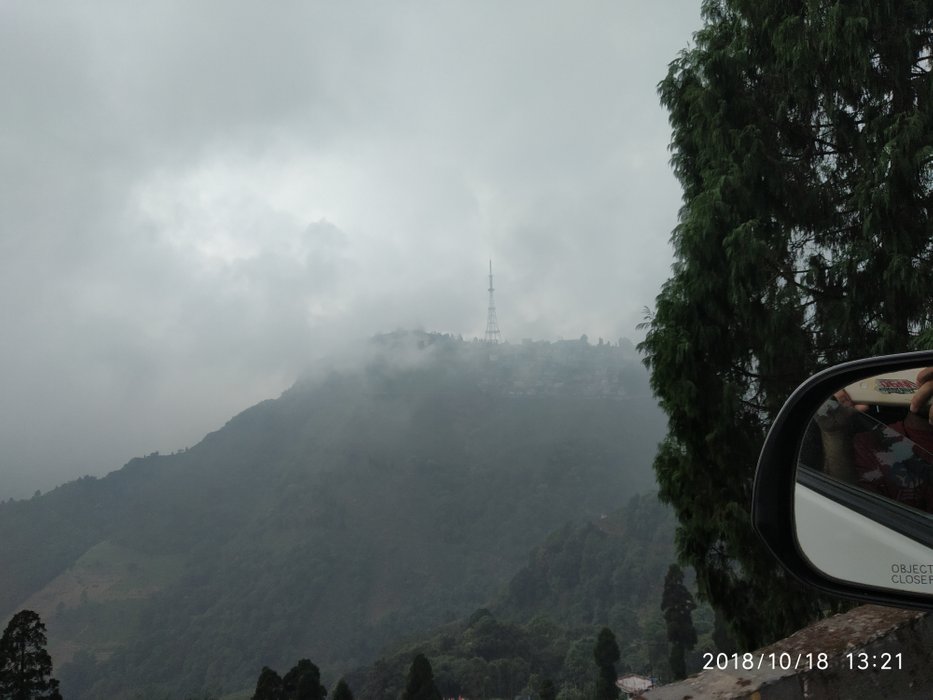 We reached Darjeeling by 2pm but we were stuck in some real bad traffic. I had seen traffics of hill stations in India and I knew this one was not going to end soon. At a snail's pace we inched our way through the town but we were stopped by traffic police at a square, 1.5km from the institute. The car could not go any further than this and I had to walk the remaining distance.
It was a beautiful walk downhill through forests up till the gates of Padmaja Naiu Zoo. The institute shares the space with one of the most known zoos of India.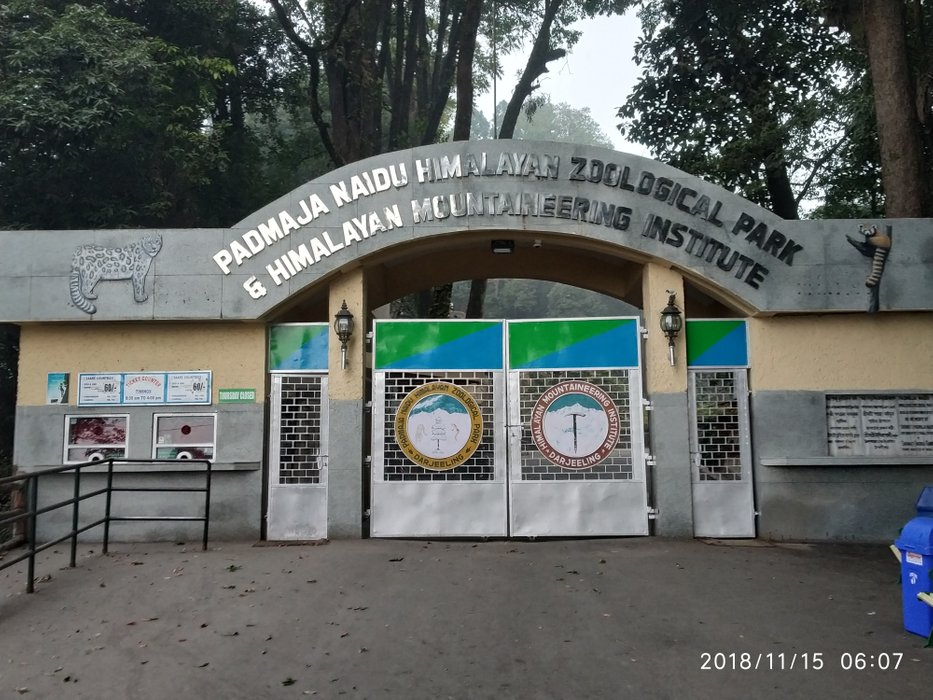 I walked inside the gate and an uphill road few hundred meters inside the zoo leads up to the famous Himalayan Mountaineering Institute (HMI) gate.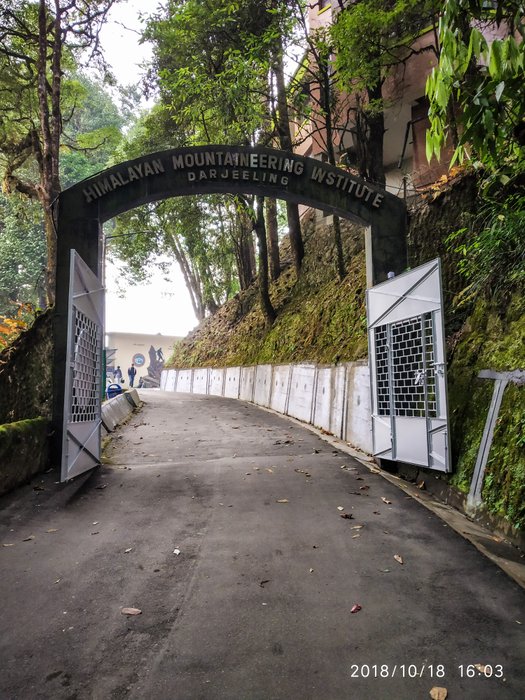 As I walked in, I saw the famous quadrangle which I had previously heard of and seen in pictures of my friends who had done the course previously. I walked through the quadrangle and into the admins office for registration.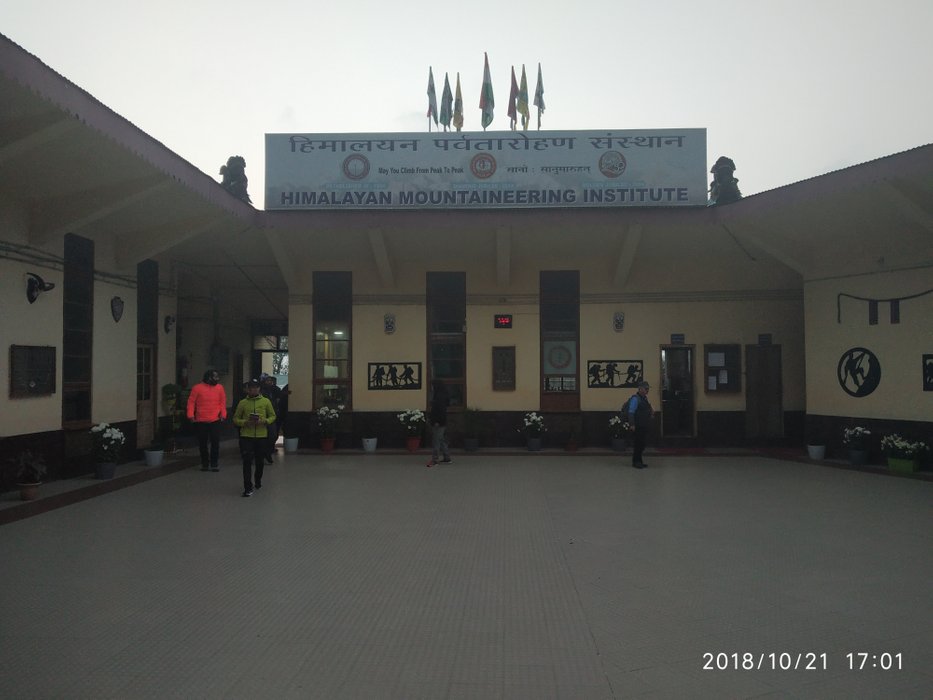 After registering I went down to the hostel and I was instructed to go to room no. 12. Searching my way through the floors, I went inside room 12 and to my surprise, I saw over 20 people just sitting in a circle and chatting. I found myself an empty bed and put my rucksack there and introduced myself to everyone. I wasn't expecting rooms this big with so many people here.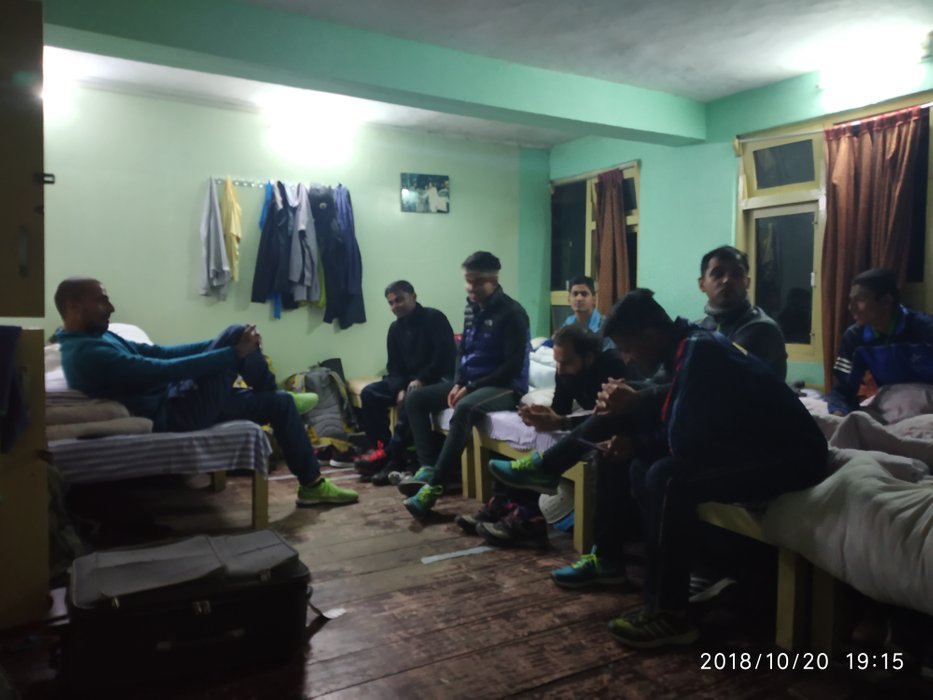 It got dark at 5:30pm and I thought it was well over 8pm. Because it is far east from where I come, the day light and the timing is a bit different. It was very cold after the sunset and all I could think of was how cold it would be high up in the Himalayas when we go up for glacier training at 16,000 feet.
Dinner was served at 8pm and we went to sleep soon thereafter. the training began early next morning with a PT session.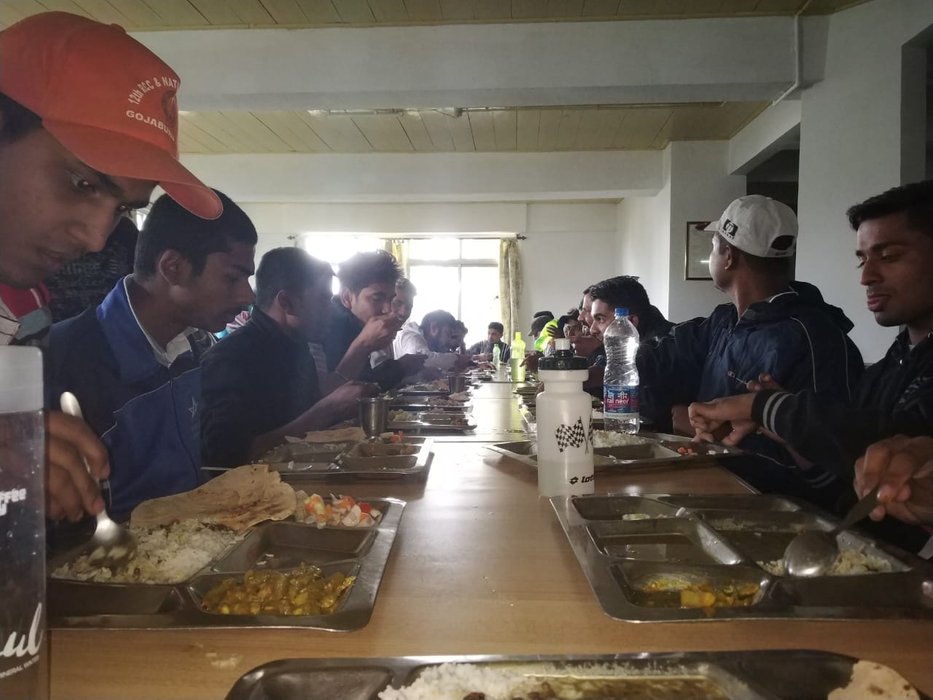 For now I loved the vibe here and was really excited of what was to come. I had been waiting for this course for a very long time and I knew, the good times, the harsh times, the learnings, the friendships and the memories I make here were going to last me for a lifetime.
Thank you for reading this blog. Stay tuned as I take you along with me to a journey of a lifetime