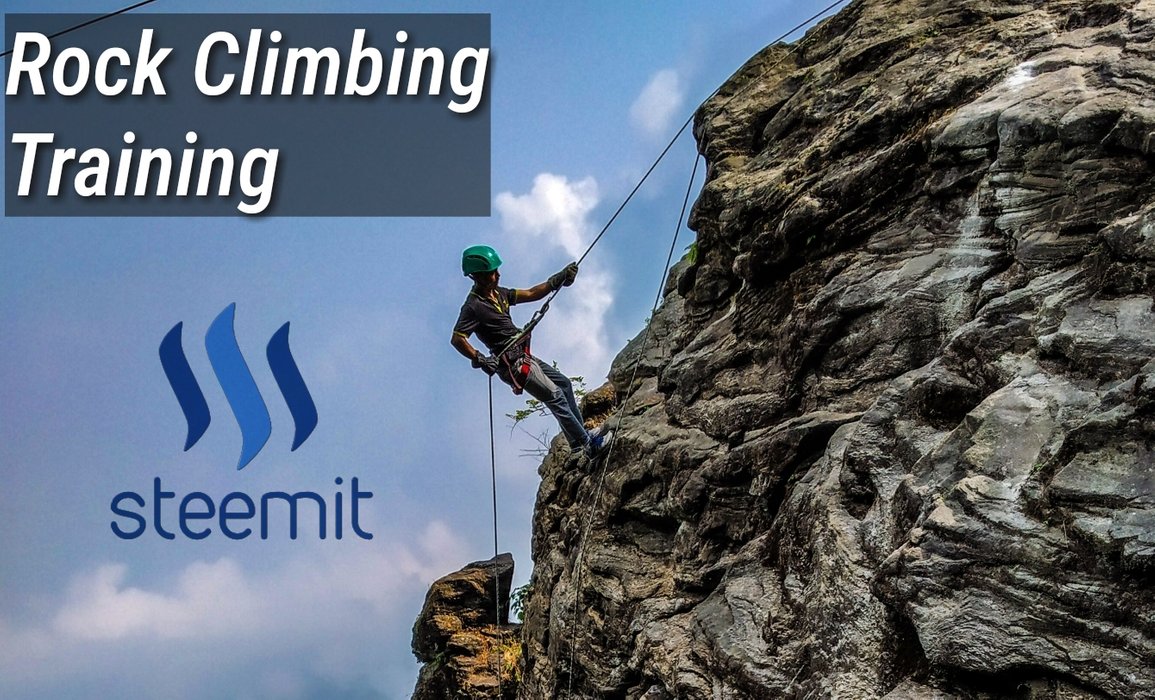 My alarm rang at 4:30am. It was our second day at Himalayan Mountaineering Institute for our Advance Mountaineering Course and we were instructed to fall-in at 5:45am for our morning PT. Before everyone woke up, I wrapped up my morning chores. I was very excited for the day and the course to begin.
It was an incredibly cold morning and because our bodies hadn't acclimatized fully to the new environmental conditions, we were feeling a lot colder. The atmosphere was foggy and wet. We gathered at the quadrangle at 5:40am and the instructor took a small briefing about the PT routine.
We started with some stretching and warm-up exercises. The instructor was Abhinav sir, a local guy with a very dynamic personality. We went out for a run. Most of the run was on a gentle uphill road but it was nice to run in the cold weather and clean air. We went around the Darjeeling square and came back to our institute followed by some basic bodyweight strength routine like pushup, squats, lunges etc. This would be our routine more or less to condition our bodies for the next week until we leave for the mountains.
After this PT session of Day 1, the whole course was divided into groups of 6 with one instructor for better attention on each student. The groups here are called 'rope'. I was in the rope 2 and I was fortunate enough to have people in my rope with similar mindset and energy. One guy was from Canada, two from Chandigarh and two from Sikkim. It was a perfect blend needed for a dynamic rope.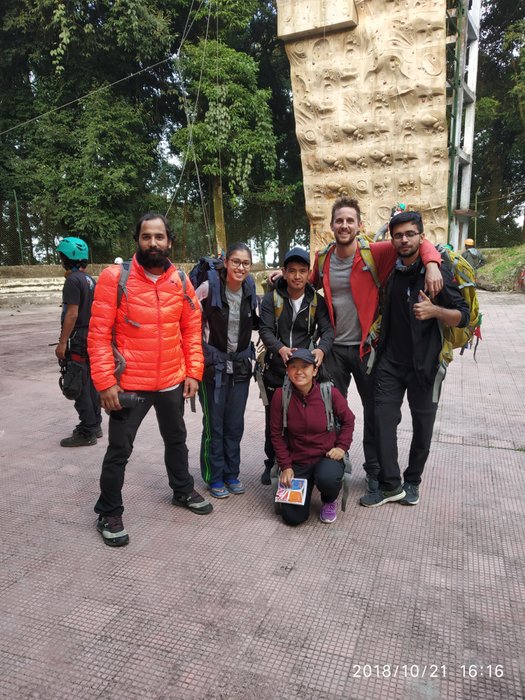 Later on in the day, we were issued with the equipments which we would be using in the mountains; for our rock climbing as well as glacier training.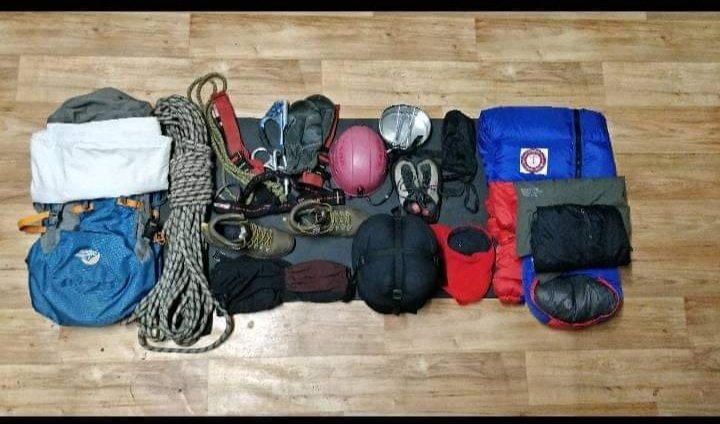 The first week in the institute focuses on rock craft which are basically all the techniques required to move up and down the rock faces. In our few days of rock craft, we learned all aspects of rocks climbing such as bouldering, how to fix ropes, belaying techniques, jumarring, long pitch climbing, rappelling, anchor techniques, how to create a base for rappelling and climbing, how to climb on overhang faces with the help of equipment's, rock terminology and so much more. I was good at some and not so good at some but it was a learning experience of a lifetime. Most of the techniques were taught in the Basic Course itself but nevertheless, a revision of those techniques was very much needed.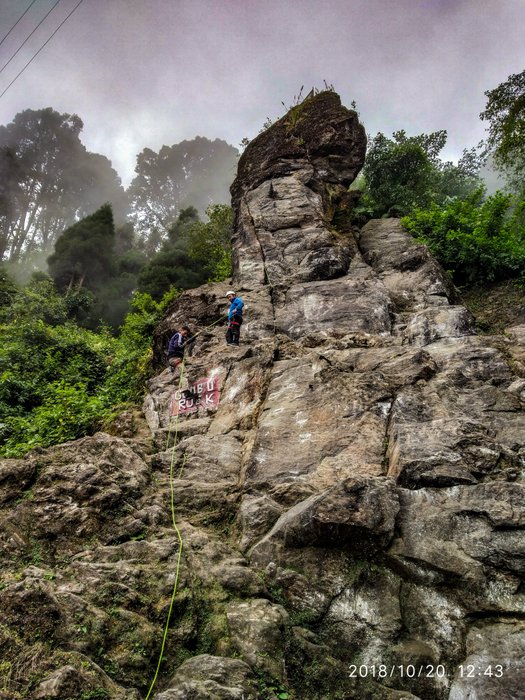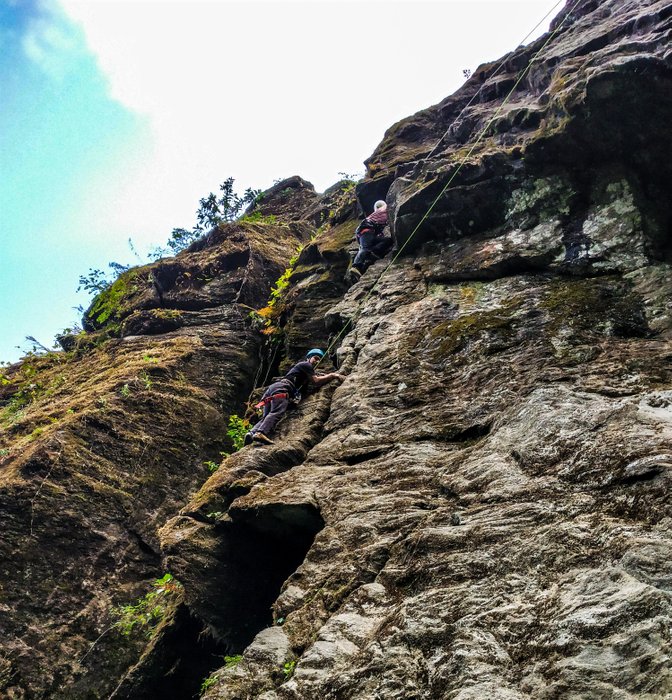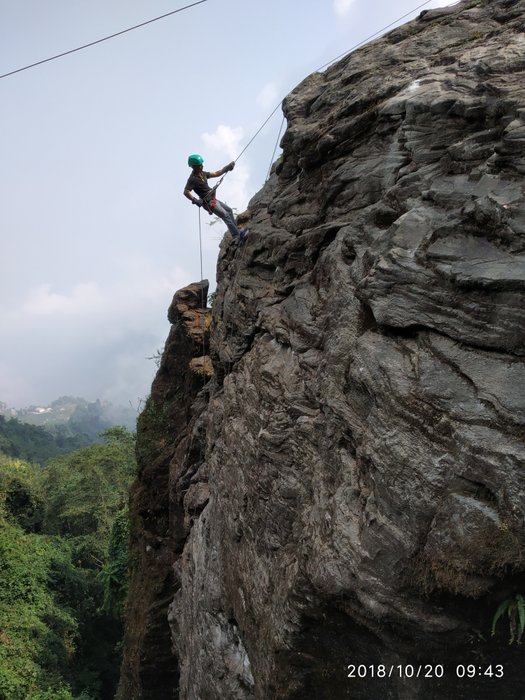 We would break off at 1pm and head back to the institute for our lunch and soon after lunch we would have some lecture or some other techniques on the artificial wall like double jumar climbing etc.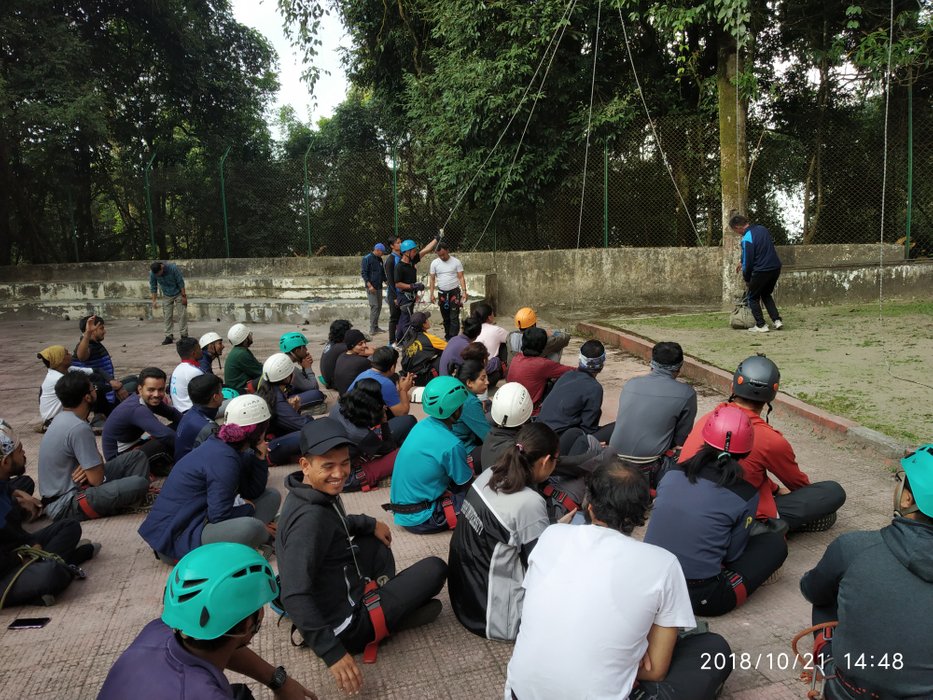 The times after lunch were particularly difficult as the exhaustion of the whole day plus the food that we just hogged would creep in and make us really sleepy but we had no option and had to pull through it. The days in the institute were pretty hectic and it would drain us completely by bed time. In a couple of days, our body adjusted to this routine and it wasn't that difficult then.
The first 7 days went by a snap and now it was time to move to the mountains for the main part of our training which was ice craft, glacier training and rescue techniques. The training was going to happen in one of the most beautiful and sacred places on earth, the Kangchenjunga National Park, right in the arms of Kangchenjunga, the third highest peak in the world and highest peak in India. I was more than excited to go there and absorb all the experiences the mountains had to offer. I knew as the winters were setting in, it was going to be incredibly cold. But I was prepared to face anything the mountains had to offer.
Thank you for reading this blog. In the next blog I will take you guys through the 4 days of intense trekking that led us to our Base Camp at 14,600 feet in the Himalayas. Stay tuned! Cheers