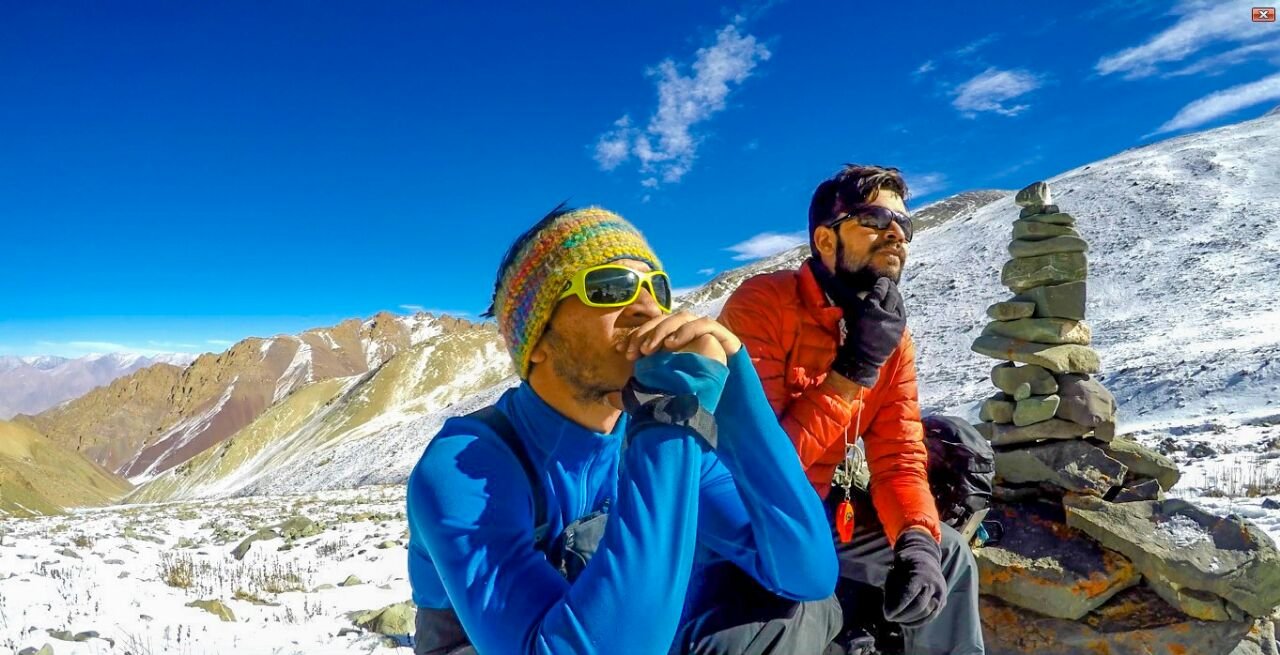 Greetings to everyone! Today I am sharing a story from my life which is very close to my heart and is no less than a fairytale for me! I had always heard about a concept we all refer to as 'soulmate' and I always assumed a soulmate is someone you will eventually find, fall in love with, marry and live happily ever after. But if you look at things from a broader perspective, a soulmate is someone who can come in any form; be it a friend or a family member, a pet or a mentor. Doesn't have to be a lover.
I came across someone in the form of a mentor and the way events unfolded, I firmly believe from within that he is someone I have known across many lives.
It was 2010 and I had just completed my 10th grade examination. I was doing nothing productive at home during my vacation. One fine evening my dad was watching the news and he called me in to see the news coverage of Arjun Vajpai, a 16 year old boy from India who climbed Mount Everest. I sat in the corner of the room and saw the news; something happened to me in those few minutes that would change my life. A spark was ignited inside of me and I also wanted to give trekking a shot. I went online and searched for treks in the Sahyadri mountain ranges around my hometown Mumbai. I signed up for a trek to Kalsubai peak for the coming weekend.
I was 16 in 2010 and in that first trek into the Sahyadri hills; I got so addicted by every aspect of the great outdoors, I knew I needed to do more of this. I got back from the trek and the very next day I tried to search for Arjun Vajpai on Facebook. I just wanted to share with him the amazing experience I have had of my own adventure. I was a stupid kid back then. I found him on Facebook and to my surprise he actually accepted my friend request. I was so pumped! I tried to get in touch with him but he never replied to me. Not for the next 4 years. I started following him on a regular basis. He went on to climb some of the highest mountains in the world one after the other and I became a huge fan of him. I wanted to be like him in every aspect. The way he spoke, the way he trained; everything.
One find day I was in Noida, Arjun's hometown; I sent him a text saying 'Hello sir, I am in Noida and I would like to meet you just for 5 minutes'. I got an instant reply from him 'Sure Parth, come home'. I could not believe my eyes, my role model had replied to my message and he was calling me to his home? Is it a dream?
I went to his home and I was taken back by the bundle of energy that he is. I quickly understood God had taken some extra time out to make him. But a friendship began during that meeting and we were sure this wouldn't be the last time we met.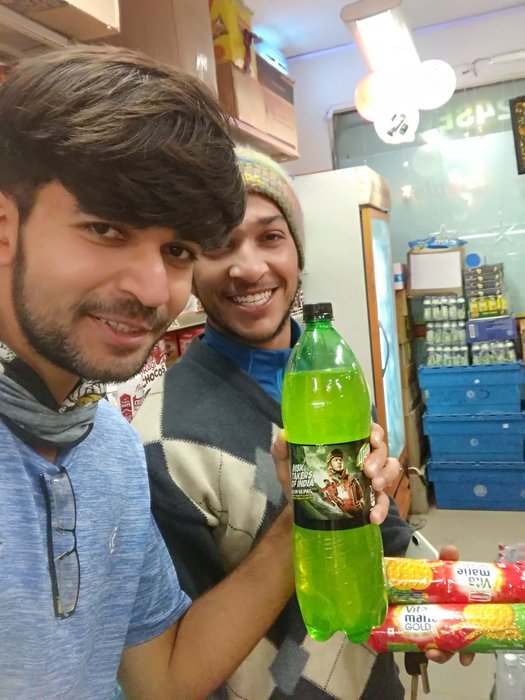 Six months later, I invited him to Sahyadri ranges for a 8 day long trek and that trek began on the Kalsubai peak, the first ever peak I had climbed in 2010. Being on top of Kalsubai with Arjun was a very special moment for me; a very important circle had ended for me. I started trekking at this place because of Arjun and 5 years later, I was standing on top of this peak with Arjun. I got to tell him about this crazy journey on the summit of Kalsubai and I almost broke down in front of him. Those were some raw emotions I experienced up there!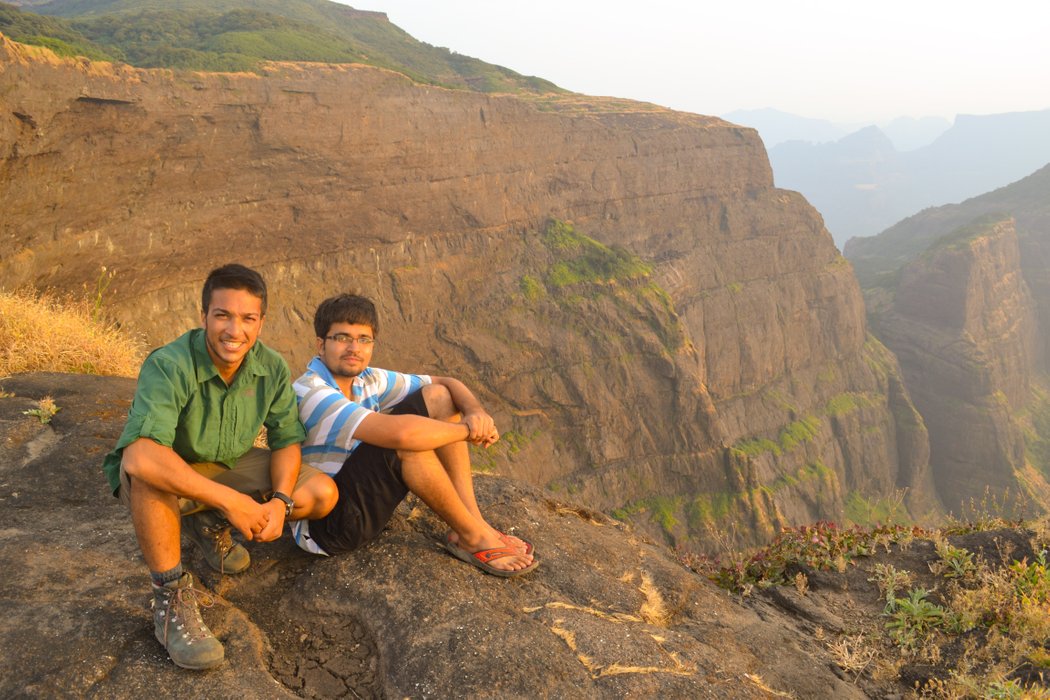 Since then we did plenty of treks together for 3 years around India and the friendship only grew stronger.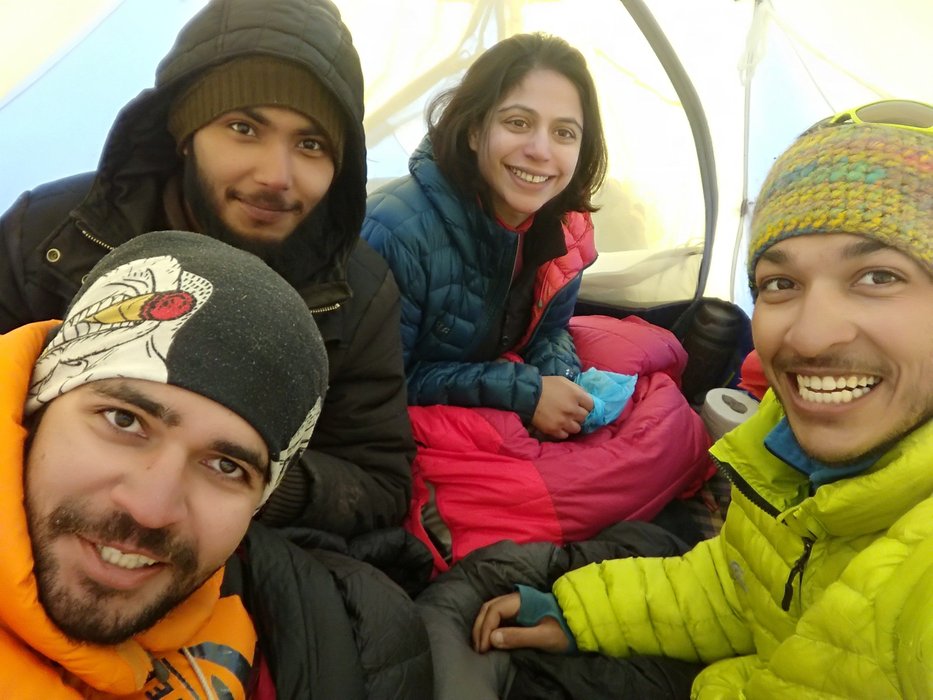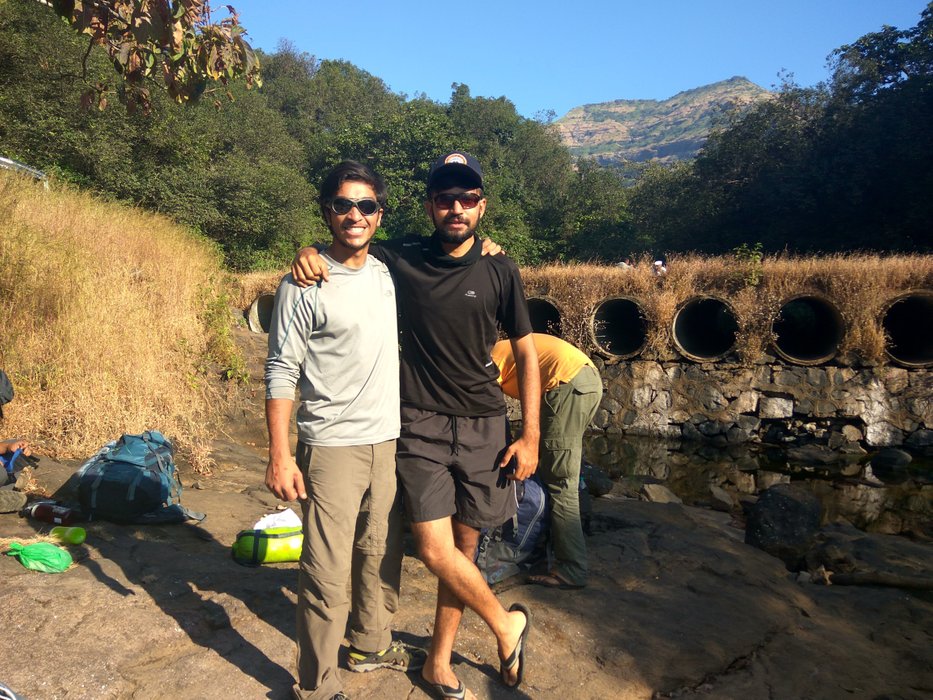 Look at what life had in store for us. I live with Arjun now! 4 months ago we decided to get a few people together who are aspiring the same things in life, get a team house, live together and start working on some exciting projects to promote the outdoor culture in India. We have a beautiful villa in Noida and we are a core team of 6 people living in the same home. We are working on some really exciting things that will surely revolutionize the outdoor culture in India in the next coming years.
We have a climbing gym in our home, a swimming pool, a gym, a sona and a spa. We train together every day towards our own goals, we work together and do everything together as a team.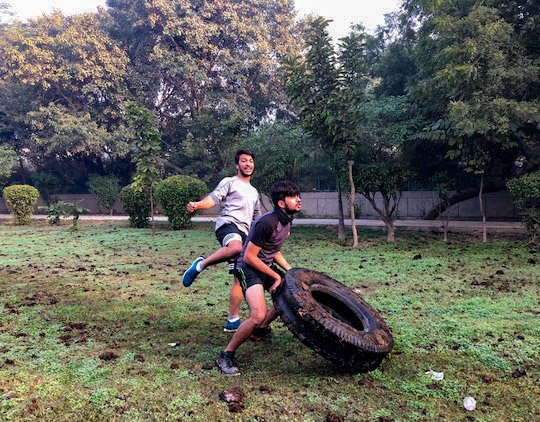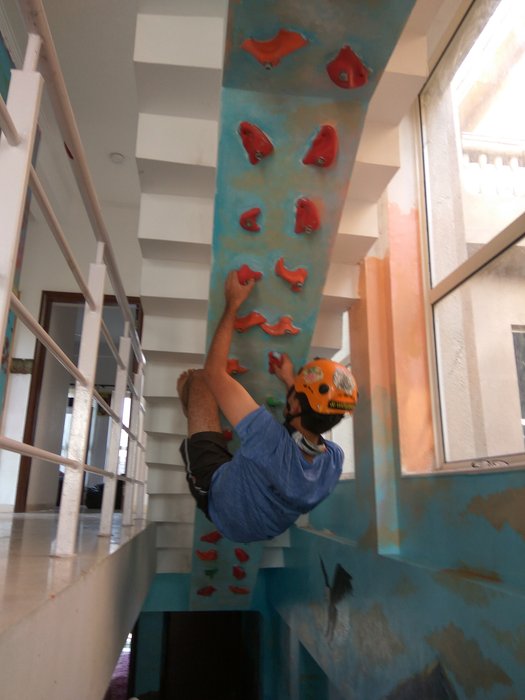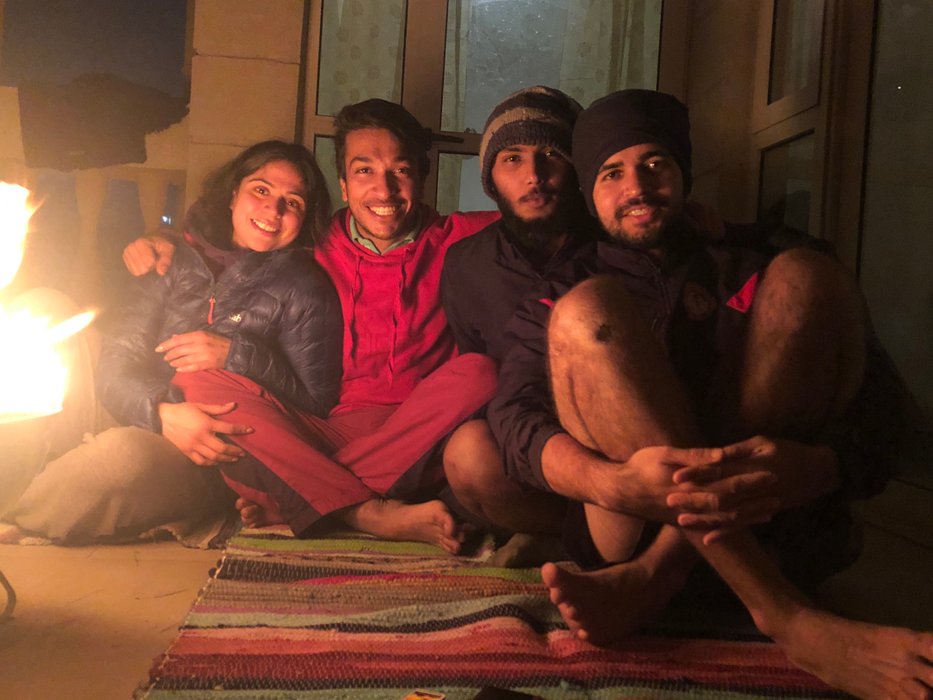 I never in my wildest dream thought that I would be living and training under Arjun Vajpai. He is the biggest name in Mountaineering in India now but he is no less than a brother to me. We understand each other in and out. We share a very special bond.
It was the law of attraction in play. When people aspire the same things in life, they are bound to come together and with Arjun, I am sure it goes much deeper than that. We surely have some greater purpose for coming together!
As I write this, Arjun Vajpai has set out yet for another expedition to climb Kangchenjunga (8586m), the third highest mountain in the world. He will be attempting it solo and without the use of supplementary oxygen. If all goes well, he will be the youngest person in the world to have climbed Kangchenjunga. Let's wish him luck for a successful climb and a safe return!
PS - He is on Steemit platform too @arjunvajpai