Here's another episode of my travel guide series and this time its for the city of Bangkok the capital of Thailand. I have now visited this city three times and have managed to explore different places every time the city is vast ! The majority of tourists will tend to stay here only a few days before heading either north or south to the islands in the search for white sand beaches. Both options are fantastic but I'd definitely recommend you explore Bangkok first. Depending on the type of traveler you are will depend on which location is best for you to stay I've stayed both in the backpacker location of Khao San Road and on a location called Silom which is located perfectly with the skytrain and metro lines.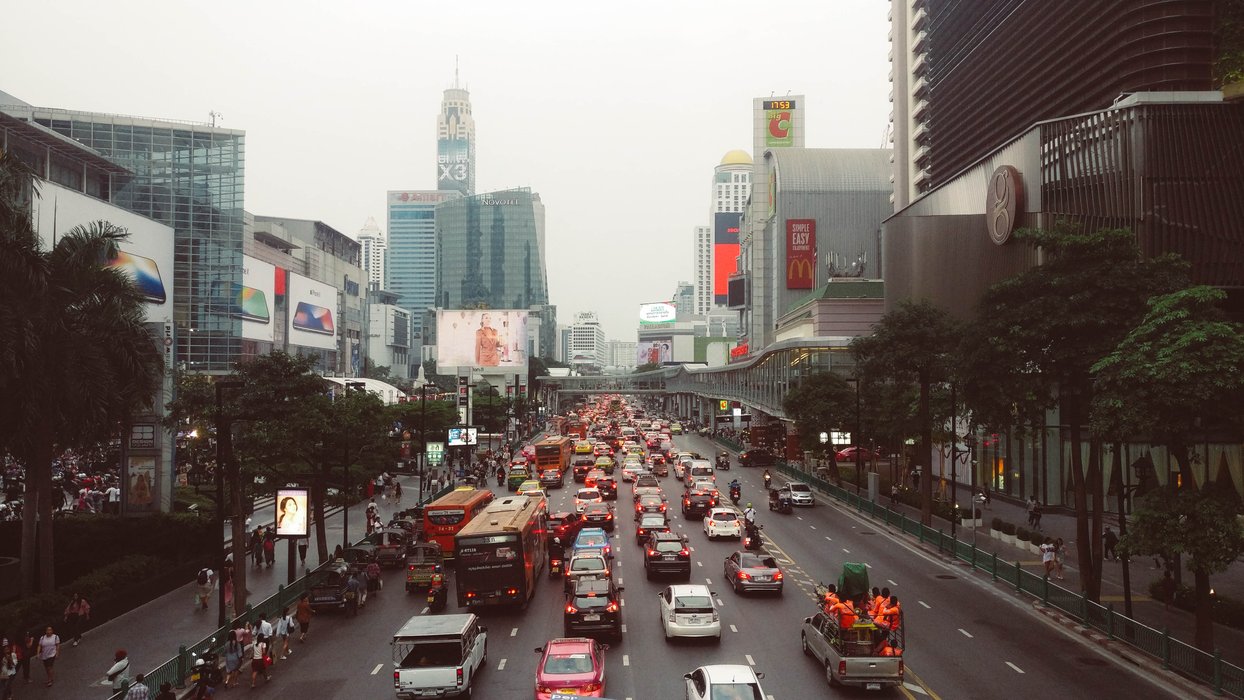 Khao San road has both its advantages and disadvantages but the benefit of staying here is that you are so close to the majority of the key tourist attractions that it will enable you to walk to them. Here's a map showing where I stayed on my third trip to Bangkok and this place provided us with easy walking distance to both the attractions like the Grand Palace and Wat Pho as well as close walking distance to the craziness that is Khao San road.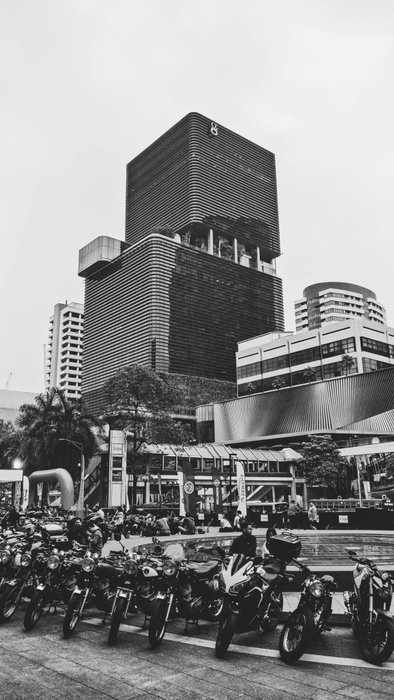 I believe this will be the best location for the majority of you on your first time exploring Bangkok just because it will save you so much money by walking and you'll be able to avoid all the tuk tuk scams that they'll try to fool you with on your first time in Asia.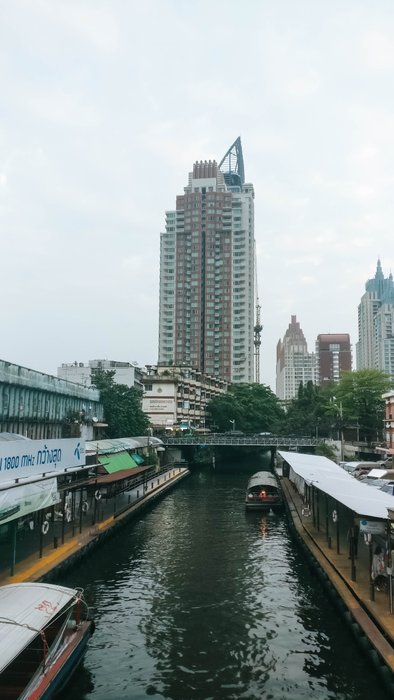 If you only have a short time to explore Bangkok the best attractions that I'd recommend you to explore have got to be Wat Pho and Wat Arun both of which are fantastic temples and are often much less busy than the Grand Palace. During my visit to these attractions we visited Wat Pho first which houses the reclining Budha as well as some rather interesting statues then we walked round the corner and you can hop on a short ferry ride across the river taking you to Wat Arun. The entrance fee to Wat Pho costs 100 Baht ($3), Wat Arun costs 50 Baht($1.50) and the ferry to cross the river will cost you 4 Baht each way so a total of 8 Baht ($0.25). This is a fantastically cheap day out and is also far cheaper than visiting the most popular attraction of the Grand Palace and I believe these two offer you just as much of an experience.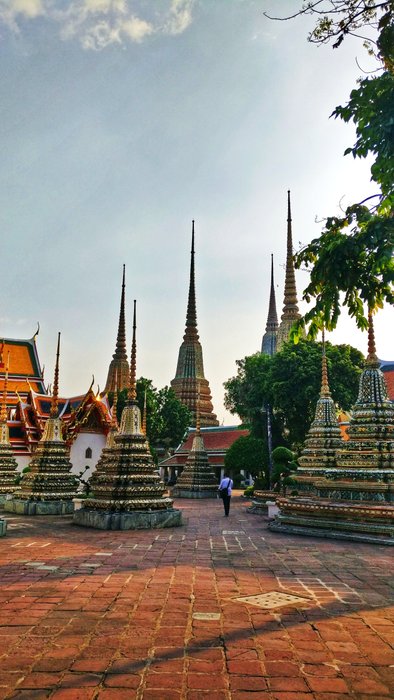 Once you've had a busy day exploring the temples and accustoming yourself to the crazy city you'll probably want to relax with a beer and some good old Thai food. This is where you should go over to Khao San road which will be a short 15 minute or so walk away to relax for the night ..... Well maybe not relax as this street is crazy ! Especially if its your first time in Asia haha. You'll have people offering you food, scorpions, bugs and random items from every angle. But don't let this put you off its a brilliant place to find cheap beer and food. A bear round here will typically cost you between 80 and 120 Baht ($2.50 - $3.80) depending on the bar and Pad Thai can be found for as little as 40 Baht ($1.30) I didn't find my best food on this street but I'll show you where to get the good food later on in this post. Along this street you'll have street sellers trying to sell you gifts which you'll later realize are not unique and are mass produced for all the tourist areas so its up to you if you want to buy them .... You'll find them everywhere mark my words. Now enjoy your night partying it'll be amazing !
The next area of Bangkok that I'd recommend you to stay is the Silom area. I think this could be my preferred area as its right by the skytrain lines that offer quick access to the metro as well. From here you'll be able to explore the biggest park in Bangkok called Lumpini Park which is also home to water monitor lizards. Another reason I like this location is that all of the malls are located along the skytrain route. You'll be able to travel to malls such as MBK, Terminal 21 and Central Mall within 15 minutes. All of these malls have incredible food in the food courts for crazy cheap prices and you'll also be able to any shopping that you might need to do.
Here's a map showing where I stayed in this area and its right next to one of my favorite street food spots in Asia called ''Cheaper and Better'' ahah I just love the name.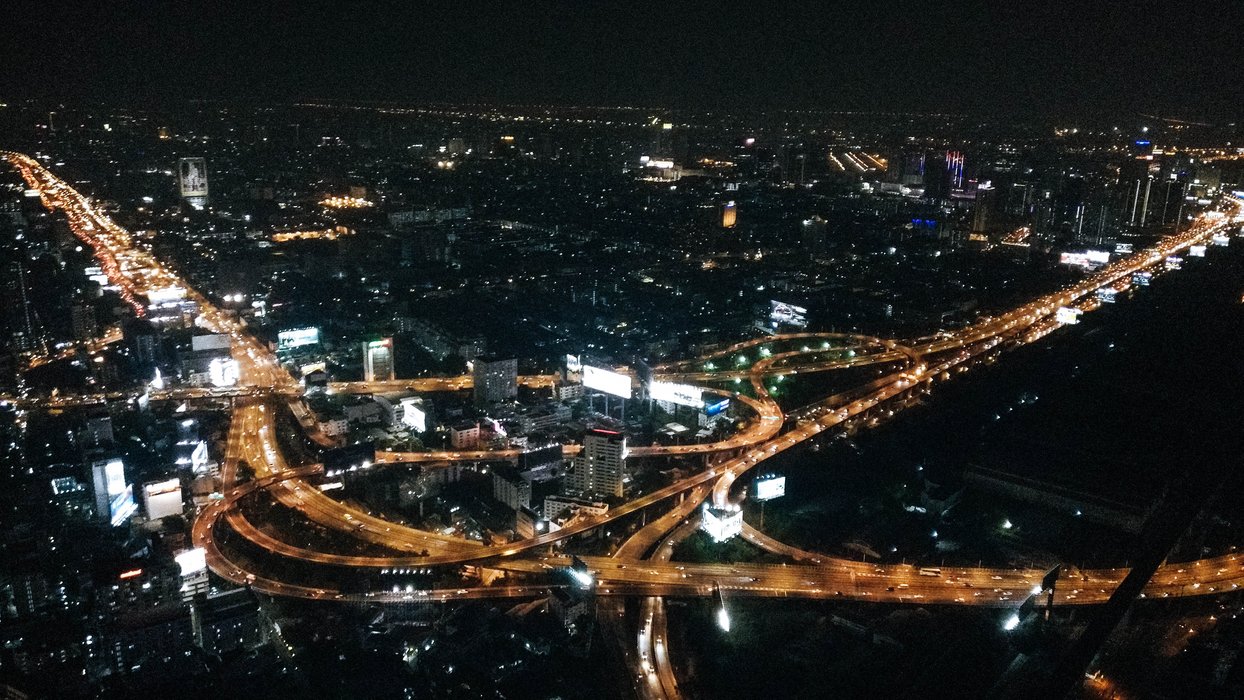 This whole street is filled with street food restaurants that are open all day and into the evening where you'll be able to pick up some of the best Pad Thai for 50 Baht ($1.50). I think we went to this spot in Bangkok over 30 times and I've never had an issue with the quality of the quantity. Another one of my favorite street food spots in back over nearer towards Khao San road and offers all different types of soups. They are also delicious but you'll have to ask fro the English menu as by default thy only have the Thai menu out. Some of the dishes are ''Thai'' spicy so bare that in mind but if you can handle it you'll enjoy it. From memory the dishes at this place are about 70 Baht ($2.20)
Thanks for reading this city guide if you feel I've missed something important post it below and I'll update the guide for everybody.
Ben
If you enjoyed this post then please remember to follow me
Popular posts:
Koh Phi Phi (Island Tour Highlights)
Merry Christmas from Vietnam

If you enjoyed this post then please remember to
follow me
Travel Guides:
Koh Rong Secret Beach Guide
Koh Rong Secret Beach Video
Kampot Travel Guide
Pai Travel Guide
Koh Phi Phi View Point Guide
Popular posts:
Koh Phi Phi (Island Tour Highlights)
Merry Christmas from Vietnam
You can also find me on:
Instagram + Twitter + DTube + YouTube