Wat Arun which is also locally know as Wat Chaeng is perhaps my favorite temple in Bangkok. Its unique and is located right on the banks of the Chao Phraya river which allows for some brilliant views especially if you get the ferry from the other side after visiting another one of the my favorite temples called Wat Pho.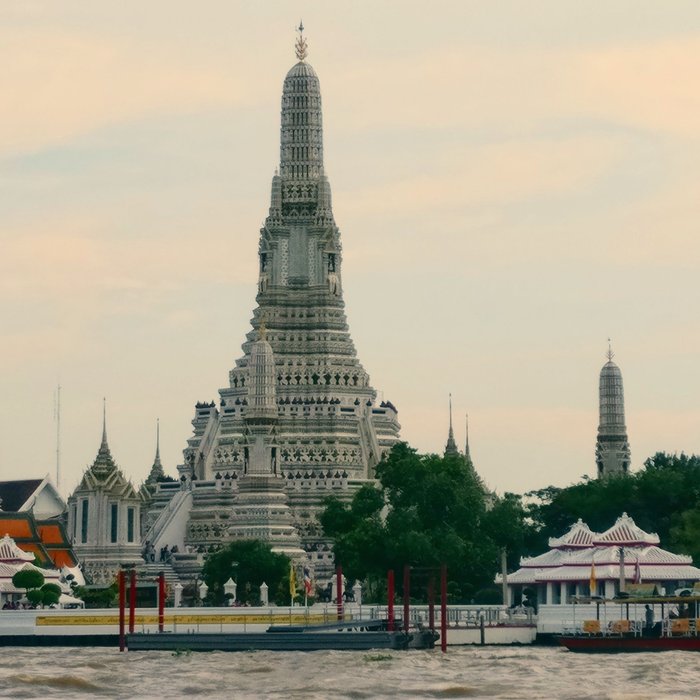 To get to this temple I'd recommend you visit Wat Pho first which is highly likely to on the side of the river closest to your accommodation and where you'll be coming from. Then you should walk out the temple gates and round the corner, you'll see an sheltered market place that's almost floating on the river and from there you'll see a sign telling you that it costs 4 Baht to get the ferry to the other side.
Opening Hours: 08:00 -17:30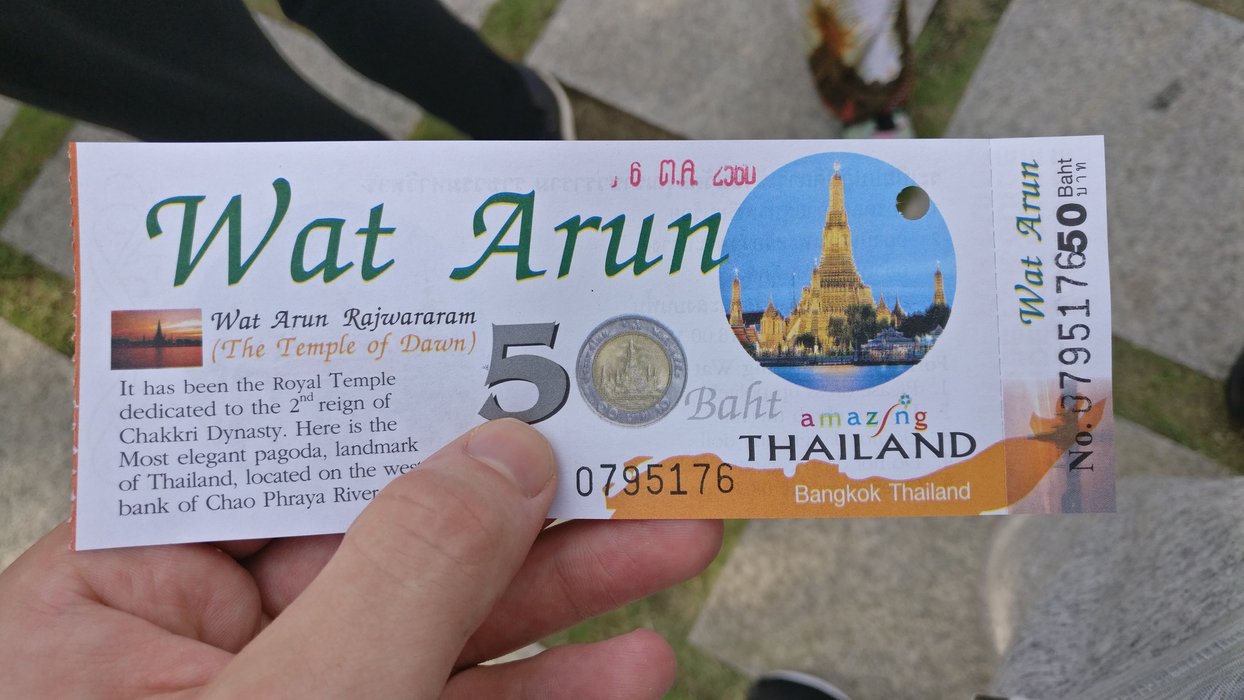 Here's a map showing you the route :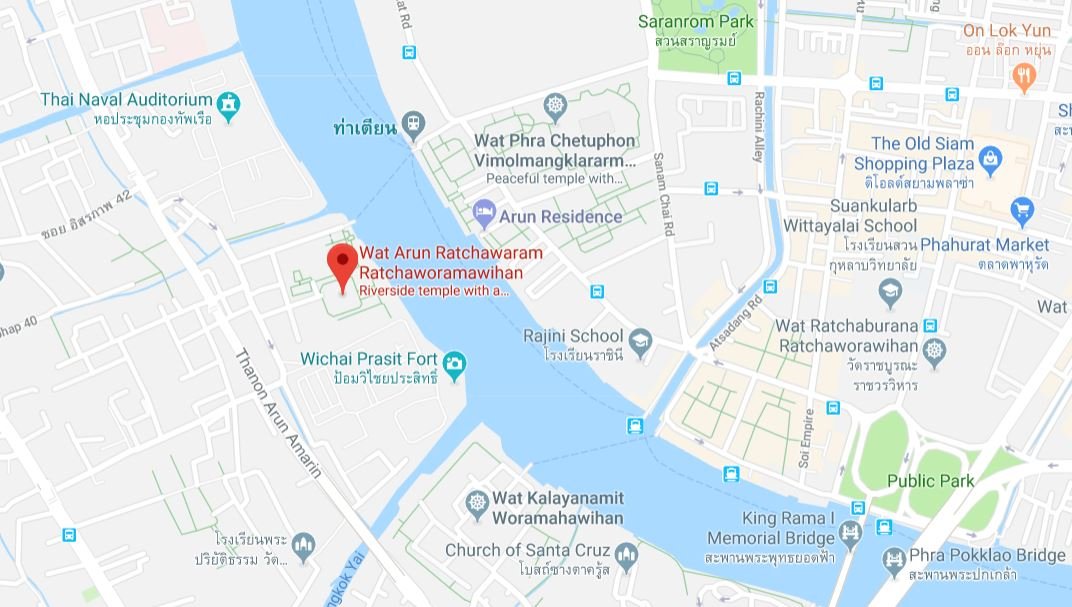 Once you onboard the ferry its a very short journey probably less than 5 minutes so be sure to have your camera at the ready so you are able to capture a shot of the temple from the water. This is probably one of the best locations you can be to get a picture of the whole temple complex.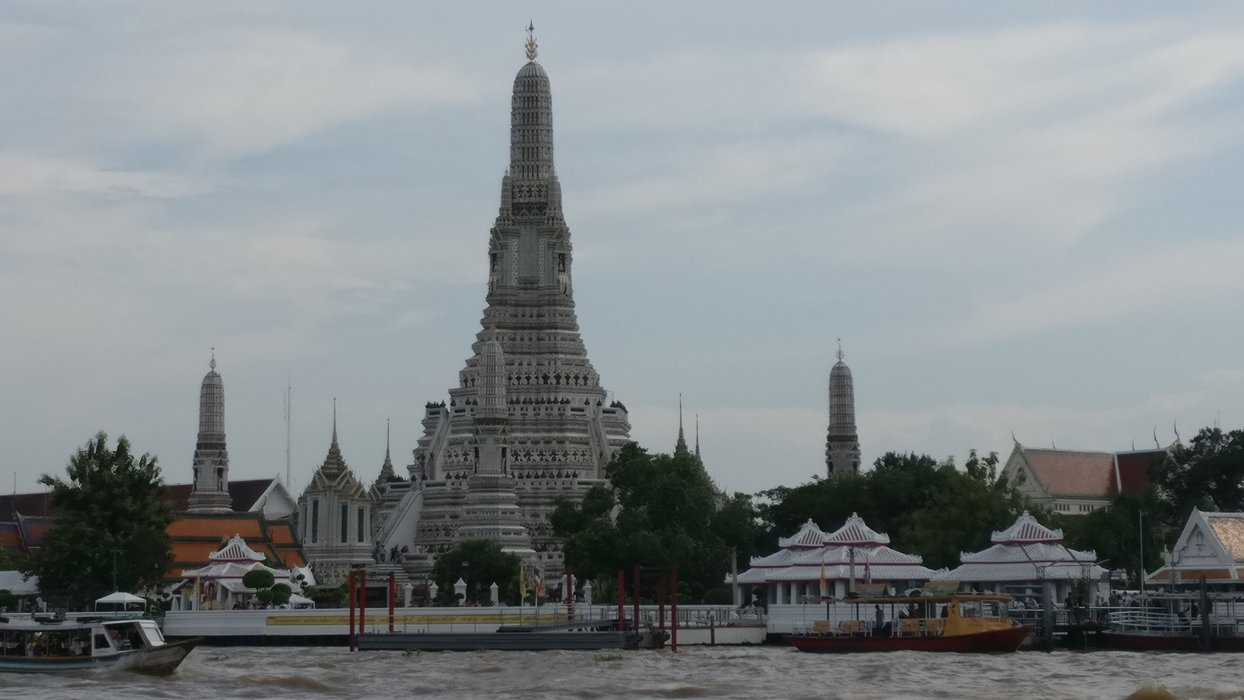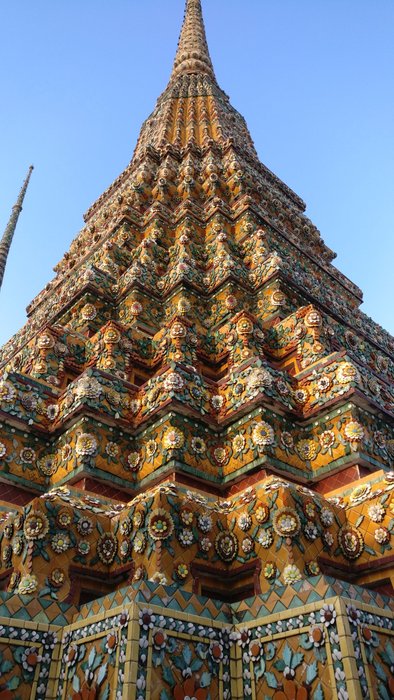 Once your off the ferry you'll walk about 50 meters round the corner and you'll have a ticket office where you will need to pay an entrance fee of 50 Baht in order to enter the temple complex. Once inside you'll be able to walk all around the outside of the temple and depending on whether they are carrying out repairs you'll be able to go one of two levels up the temple itself. During my visit we could only go up to the first level as they were carrying out repairs on the upper portions of the structure.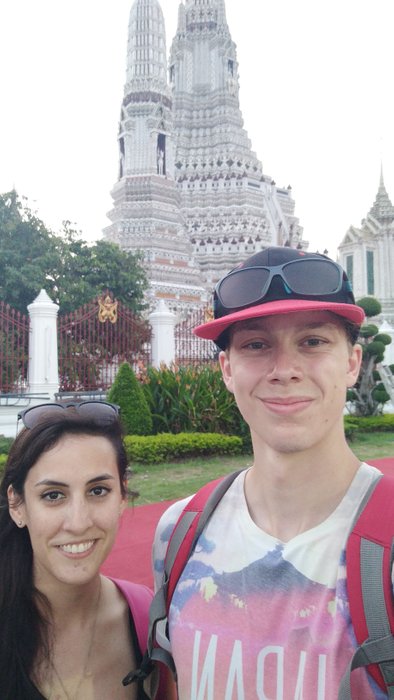 After you have fully explored the temple you'll either be able to get the ferry back over to the other side of the river for another 4 Baht or you can have a wander around the small temple located adjacent to Wat Arun. This temple is free to enter so you might as well take a look around.
Thanks for reading,
Ben
If you enjoyed this post then please remember to follow me
Popular posts:
Koh Phi Phi (Island Tour Highlights)
Merry Christmas from Vietnam

If you enjoyed this post then please remember to
follow me
Travel Guides:
Koh Rong Secret Beach Guide
Koh Rong Secret Beach Video
Kampot Travel Guide
Pai Travel Guide
Koh Phi Phi View Point Guide
Popular posts:
Koh Phi Phi (Island Tour Highlights)
Merry Christmas from Vietnam
You can also find me on:
Instagram + Twitter + DTube + YouTube